PlayVox - ContactCenterWorld.com Blog Page 2
Customers reach out to your contact center for myriad reasons: to purchase or return a product, to receive service or lodge a complaint on a previously purchased good or service, to change their account settings, to solve a technical issue, to ask a question, to make a payment, to ask a complex question to a service representative… the list could go on and on.
Being able to customize IVR (interactive voice response) call flows could mean the difference between a satisfied customer or an abandoned call. Contact centers must organize and structure their IVR call flow to meet the unique needs of every customer while ensuring a streamlined experience that taps into the resources of your center efficiently and effectively.
But where to begin?
The following guidelines will help you learn to customize IVR call flows and provide advanced routing options that will best serve the diverse and complex needs of your customers.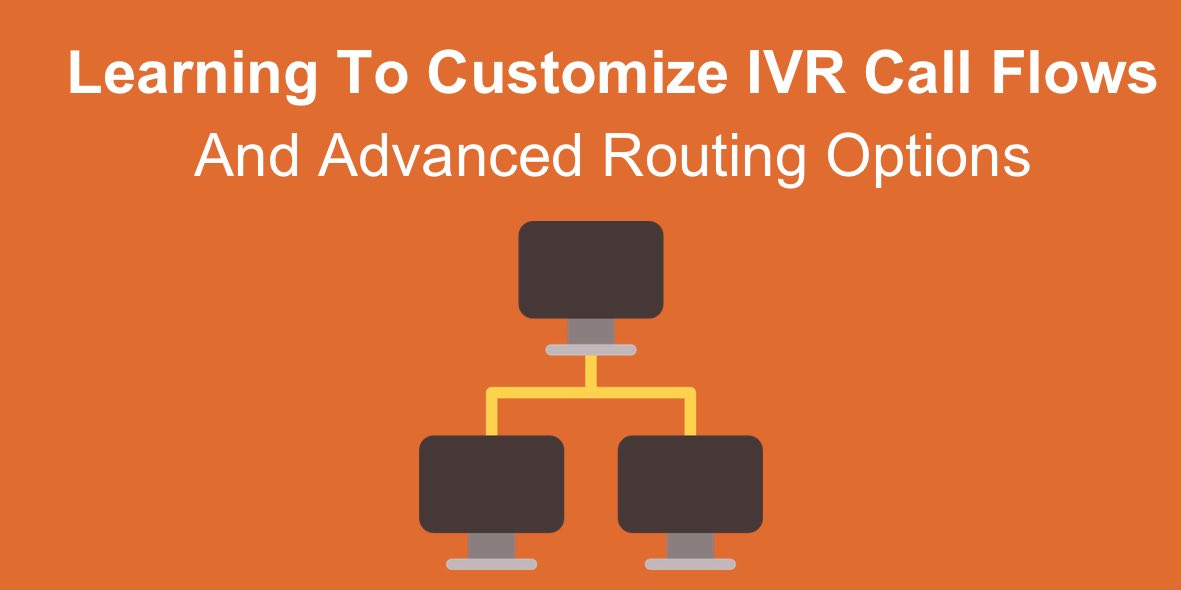 Stepping into your customers' shoes
Atticus Finch, a character in the beloved modern American classic novel, To Kill a Mockingbird, says, "you never really understand a person until you consider things from his point of view… until you climb into his skin and walk around in it." The same goes for understanding your customer.
Gain perspective by imagining what needs your customer is calling with and what he/she wants and expects from the call.
Then, start making a list of potential customer needs. This will be the initial brainstorming step to customize IVR call flows.
Organizing tiers of customer needs
Once you have a list of potential customer needs, grouping these by category is a good first step to structuring the call flow. Categories could include sales, account information, technical support, and customer service, to name a few. Collect items from your customer needs list into these broad categories. Then, take each group and sub-divide again.
For example, under the general heading of "account information," you could divide into "make changes to my account" and "make a payment on my account"; then, under "make changes to my account, you could divide into "reset my password" or "add a new user to my account." By organizing customer needs into tiers, you'll be able to keep touchtone menu lists brief, resulting in quicker, clearer navigation for your customers.
Mapping out call flows visually
At this point, your list may have become a bit complicated. Laying your call flows out visually will help you to bring together a sense of the overall picture. There is software available to help customize IVR call flows, and much of this software includes drag-and-drop visual maps of how the customers will progress through the tiered menus.
Many experts recommend limiting your IVR system to 2-3 menu levels so as not to tax your customers' patience, so look for opportunities to combine or condense options to achieve as much simplicity as possible.
**Is your IVR doing more harm than good?**
Advanced re-routing options
Once you are satisfied with the overall structure of your IVR call flow, it's time to look for dead ends that your customers may encounter and anticipate re-routing opportunities to resolve these.
For example, a customer may have progressed through the menu to the point of making a payment on his or her account, only to discover that he/she has forgotten the required password or PIN to do so. At this point, an option can be inserted to bring the customer back to the broader category of account settings where the option to reset his/her password is available.
Don't forget to add the option for customers to exit the IVR system and speak to a live representative, especially as they branch into more and more specific tiers of the menu.
Developing the language
Having done your utmost to anticipate every need of your customers and every route he/she can take to achieve a solution, it's now time to develop the language customers will hear along the way.
Make sure that the wording and tone of voice align with your company brand. Keep instructions simple and clear.
If possible, consider soliciting the feedback of actual customers, not just call center managers and agents, to determine how your wording and tone are perceived and how they could be made clearer and more pleasant.
Implementation and testing
Task completion rate (TCR) is the standard metric to evaluate IVR systems. Successful completion of a task means that the customer either completed the task successfully using the automated system and then hung up, or the customer used to system to navigate to a qualified agent who helped them achieve their task. Obviously, the former presents a much higher potential ROI (return on investment) than the latter. The global average TCR is said to be 78%, although this varies widely by industry.
Monitoring exit points
Perhaps even more useful than measuring TCR is monitoring where and why customers leave your IVR system. How many customers leave the IVR having accomplished the task they set out to do? How many abandon the call out of frustration? Where and when are these unsuccessful abandonments taking place? Using your CRM software in conjunction with your customized IVR software can help you track this important data and use this information to make valuable changes to your IVR structure and design.
---
Self-service is a current customer service trend, and providing the right system by which customers can help themselves has the potential to free up agents, keep queues manageable, and make customers happy.
Source: http://blog.playvox.com/learning-to-customize-ivr-call-flows-and-advanced-routing-options
Publish Date: January 27, 2017 5:00 AM
---
A contact center can have all the latest software and top-of-the-line technology, but none of that matters if you don't have the right agents. A customer's experience with a call center can often be the determining factor when deciding whether or not to continue doing business with a company. This is why hiring quality agents is so essential to meeting your customer's needs and exceeding their expectations.
Keep these eight important qualities of a call center agent in mind during your hiring process to ensure a smooth call center experience for both your agents and your customers.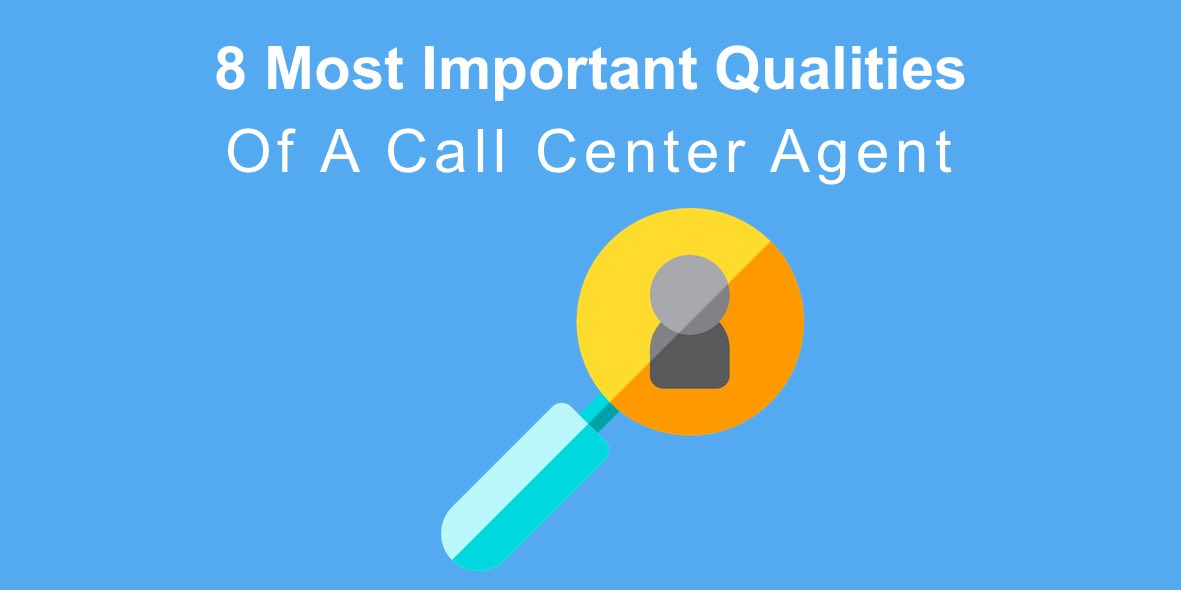 1. Creative problem-solving
A call center agent will deal with a variety of challenges every single day. However, there is not always a one-size-fits-all solution. This is why call centers are starting to move away from word-for-word scripts and are adapting to a more flexible model.
**The secret to training a multi-generation call center**
By being able to tailor make a solution, agents can ensure a positive customer experience that will resolve the issue in an efficient and timely manner.
**How to train agents to personalize customer service**
2. Empathy
Being an agent is hard. Having to endure unhappy and sometimes rude customers can be exasperating. That's why one of the most important qualities of a call center agent is the ability to emphasize. Agents who can develop a strong rapport with a customer and make them feel like someone is listening and understanding their problem will go a long way in developing strong brand loyalty.
**3 secrets to building customer loyalty in the call center**

If customers feel don't feel validated, they won't have a positive experience and will likely take their business elsewhere.
3. Organization
Working in a busy call center requires excellent organisation skills. A successful call center agent needs to able to juggle multiple tasks at once. Whether it is checking the CRM, updating records or taking notes, agents need to complete all these tasks quickly and accurately.
**Call center software you need to get ahead of the competition in 2017**
4. Effective communication skills
Effective communication is essential to the call center experience. It touches on every single aspect of the job and is a necessary skill in becoming a successful agent. Call center agents need to use clear language, proper etiquette and be able to convey instructions in a way that is understood the first time around.
But communication doesn't end at speaking. Highly skilled communicators also need to be active listeners and have the ability to digest information and quickly convey a solution.
To foster communication skills in the workplace, use role playing scenarios when training or interviewing to see how agents might listen, respond and resolve a typical problem in the call centre environment.
5. Calm under pressure
One of the reasons call centres see such a high staff turnover rate is burnout. Agents who aren't able to deal with the daily influx of frustrated callers end up demotivated and hating their jobs.
**Signs of employee burnout and how to avoid it**
A highly skilled call center agent can handle the pressure when customers start venting, and diffuse the situation by keeping their cool when a caller starts yelling at them over the phone.
Make sure you hire someone that is emotionally stable and reliable to be able to deal with the call center environment.
6. Good memory
To be able to provide high-quality support, call center agents need to be able to memorize a large amount of information. In the fast-paced call center environment, there is not enough time for agents to look up answers to common questions.
After the training period, quality employees should be able to recall answers to frequently asked questions easily and troubleshoot without hesitation. Plus, customers will trust agents more if they can answer confidently and quickly and will be less frustrated if they aren't always being put on hold.
7. Optimistic
Dealing with people on a daily basis is never easy. With the high number of irate customers that phone in every day, it's important to have employees that don't take it personally. This is why optimism is one of the most important qualities of a call center agent.
Call center agents who can remain positive when a customer is frustrated can help add to a positive experience by making the client feel validated and heard rather than rushed and unimportant.
8. Team player
While fielding incoming calls is a solitary task, successful call center agents still need to be able to work in a team. Agents should enjoy teamwork and demonstrate qualities like assertiveness and sociability. These kinds of agents can help to positively affect the atmosphere in the call centrer by boosting overall performance and morale.
**4 non-monetary ways to boost agent performance in your call center**
---
With over 85 percent of companies with quality customer service outperforming their competitors, it is more important than ever to have the right people serving your various channels.
Keep these eight important qualities of a call center agent in mind during your next round of interviews to ensure you only hire the best of the best.
Source: http://blog.playvox.com/8-most-important-qualities-of-a-call-center-agent
Publish Date: January 20, 2017 5:00 AM
---
Data is the modern language of the call center. From FCR and abandonment rates to average handling time and QWT, acronyms and numbers often tell the story of the customer experience (Okay, I made that last one up just to see if you were paying attention).
But what about the story that the customer himself is ready to tell? Are you prepared to listen to the Voice of the Customer through a well-crafted survey? If so, you may be wondering how to develop call center feedback questions that will inform your practices and improve your service. Well, look no further.
Here are a number of call center feedback questions and tips to get the most out of your Voice of the Customer.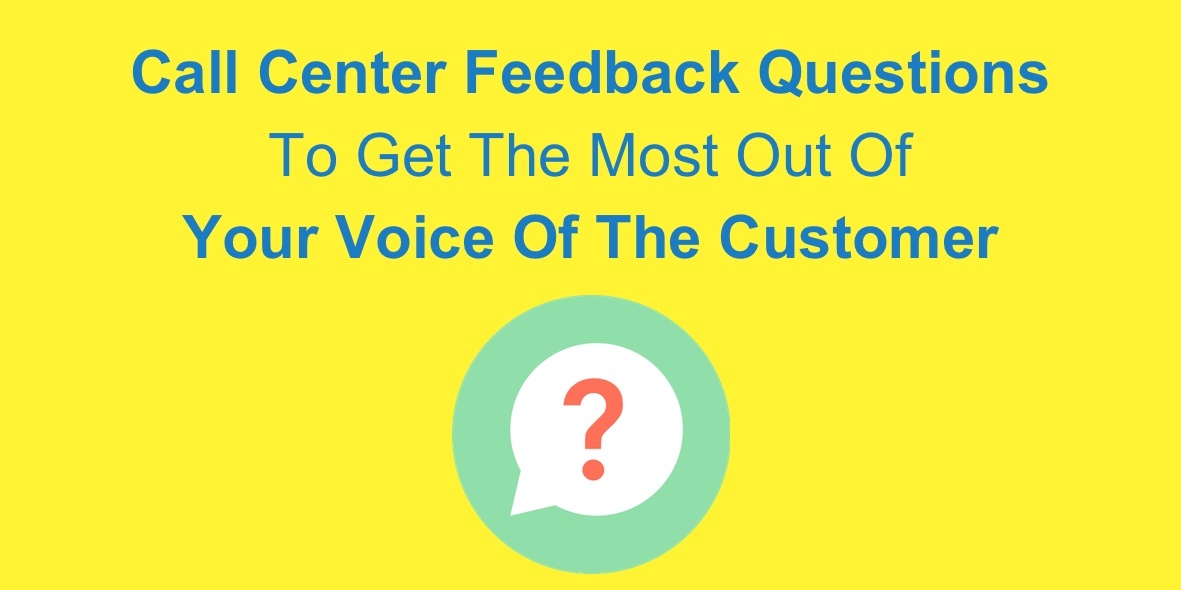 Short 'n' sweet
Some companies prefer to elicit customer responses that are either black or white. In our thumbs-up, thumbs-down quick media culture, customers have no trouble taking a moment to rate their experience as either positive or negative. Here are some yes/no call center feedback questions to ask your customers.
Were you highly satisfied with your service experience? (yes/no)

Did you receive the result you needed from your service interaction? (yes/no)

Did you receive friendly service? (yes/no)

Was our service timely and convenient? (yes/no)

Would you recommend our service to others? (yes/no)
On a scale of one to WOW
If you're looking for a more nuanced data set from your customers, asking call center feedback questions that can be answered using a scale may be the way to go. Responses can be scaled in a few different ways:
numerically (from 1 through 10, for example)

qualitatively (from "highly satisfied" to "highly unsatisfied," from "strongly agree" to strongly disagree," or from "excellent" to "poor")

infographically (from

😃 to ☹️ and in between)
Here are some statements and questions that work well on a scale to get you started:
I am satisfied with the service I have received.

How satisfied are you with the service you have received?

The service I received was timely and efficient.

How satisfied are you with the timeliness and efficiency of the customer service response you received?

The service I received was friendly.

How would you rate the friendliness of our service?

The customer service agent was knowledgeable.

I received a desirable outcome from my customer service request.

Did you receive a desirable outcome from your customer service request?

The automated system was easy to navigate.

How would you rate our automated system for ease of use?

The website was easy to use.

How would you rate our website for ease of use?

The livechat interaction was professional and efficient.

The agent with whom I interacted was professional.

How would you compare the service you received with that of other companies?
The almighty NPS
Introduced by Fred Reichheld in his 2003 Harvard Business Review article "One Number You Need to Grow," Net Promoter Score, or NPS, is said to be a powerful predictor of company loyalty and customer satisfaction.
Here's how it works. Customers are asked just one question: "How likely are you to recommend our company to a friend or colleague?" Customers answer on a scale of 1-10. Responses are divided into three categories:
Promoters (rating of 9-10)

Passives (7-8)

Detractors (0-6)
To calculate NPS, the percentage of detractor responses is subtracted from the percentage of promoter responses to give the Net Promoter Score. Fans of NPS cite this as among the most powerful call center feedback questions for its ability to cut to the quick of customer satisfaction and predict loyalty and company growth.
Its strength lies also in its brevity; customers do not appreciate their time being eaten up by answering long, laborious customer survey questions.
Having a high quality go-to question like this means a higher response rate from customers, not to mention simple numbers that are easy to work with for management.
Still, call centers who are looking for more detailed feedback from their customers may wish to expand on this gem with other more topic-specific questions in addition.
Don't lose sight of the big picture
While asking the right questions in your Voice of the Customer surveys is certainly at the heart of quality feedback, there are some logistical matters to keep in mind that will help to authenticate these responses.
Ask for customer feedback in a timely manner. A quarterly or annual survey might yield more generic or even skewed responses than asking customers during or shortly after an interaction with your contact center.
Keep your surveys brief. Customers may become annoyed with a lengthy survey, and this negativity may bleed into your responses. Even worse, customers may not take the time to complete the survey at all if they know it will take more than a few minutes of their time.
Keeping questions consistent over time will help you to better gauge changes for the better or worse in your call center operations. Even if you may need to tweak your survey here and there over time, make sure your most important questions remain the same for the purpose of compariso.
Don't forget to assess all channels on which your call center operates in order to receive the most accurate and complete results.
Choosing the right call center feedback questions that align with your goals will make the time and effort expended by your company and your customers worthwhile.
Source: http://blog.playvox.com/call-center-feedback-questions-to-get-the-most-out-of-your-voice-of-the-customer
Publish Date: January 13, 2017 5:00 AM
---
Maybe you're a seasoned veteran in the call center, but you're looking to impress a new manager or wow your customers before an upcoming survey blast. Maybe you're unwrapping your first headset and you want to start off on the right foot with your boss and your customers.
Whatever your motivation, here are some quality tips for call center agents that will make your boss glad he hired you and your customers glad they called.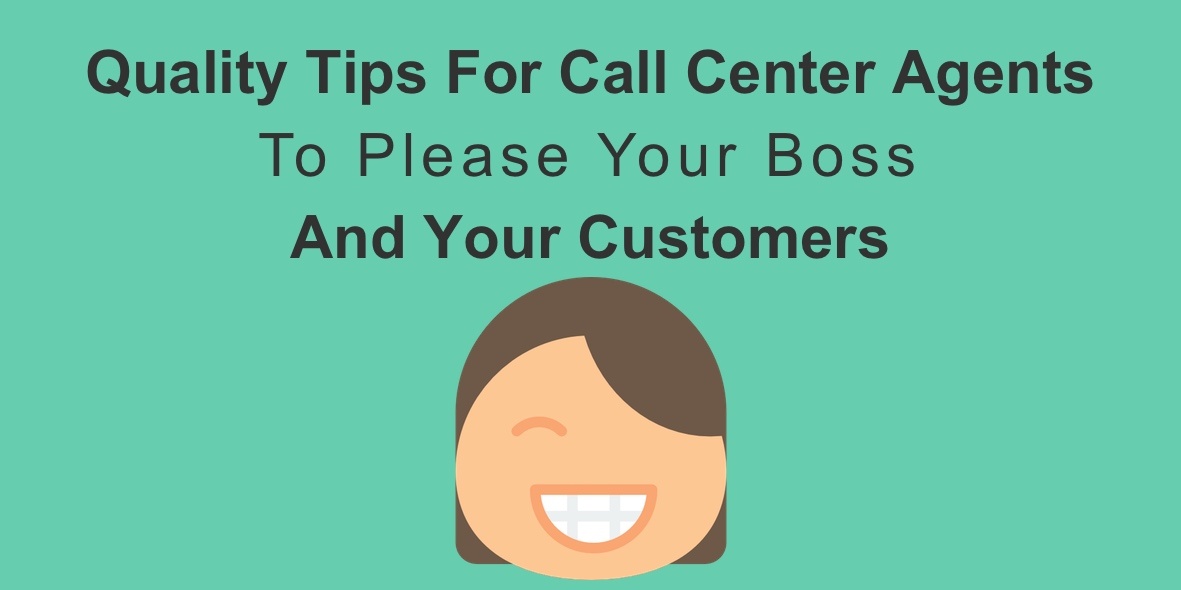 The Three C's: Courtesy, Confidence, and Competence
Possessing and portraying these three traits will go a long way toward delivering quality service that makes your boss and your customers happy. Let's take a look at how each one plays out in the call center.
Courtesy
People like to be treated with respect, and courtesy is one way to convey a respectful tone.
Use a friendly and courteous greeting.

Ask customers how they wish to be addressed (Mr., Ms., etc.).

Speak with a smile (even if they can't see it, customers can 'hear' a smile in your tone of voice).

Always wait until a customer is finished speaking before beginning to reply. Respond empathetically to your customer's concerns.
And no matter how difficult a customer may be, never show any signs of annoyance or anger while resolving their service or product issues.
Confidence
People appreciate confidence in others. It puts others at ease to see you at ease. This goes for your boss, your customers, and others in your professional or social circles. Speak clearly and decisively when addressing others. Be affable by letting your appropriate sense of humor and personality show.
Be agreeable and cooperative, but don't be afraid to speak your mind assuredly and respectfully when the situation demands. Do not confuse confidence with arrogance; arrogance puts up walls and shuts others out, whereas confidence invites others to connect and be confident, too.
Competence
One frustration that customers often experience when they contact a call center is the agent being unable to help them. And what's even worse than an incompetent service agent is one who conceals their lack of knowledge behind rote responses and blanket solutions that leave the customer no closer to a resolution.
**The real reason why customers hate your contact center**
If you feel you do not possess the knowledge to help customers with complex issues, reach out to your manager for additional training or materials. When you encounter a customer issue that is beyond your scope, kindly transfer them to an agent who can help them.
The three C's-- courtesy, confidence, and competence-- are at the core of what makes an effective customer service agent. Your boss and your customers alike will notice and appreciate a person who demonstrates these traits with particular lustre.
And speaking of lustre, the word 'pearl' can be used to remember another set of quality tips for call center agents which-- along with the three C's-- can set you apart from others as a particularly valuable asset to a call center.
PEARL:
Quality Tips for Call Center Agents
Problem-solver
Before approaching your manager with any issue, ask yourself, "can I solve this on my own?" If the answer is yes, refrain from burdening your boss with the problem. Solve it for yourself. Depending on the severity of the issue, it may sometimes be necessary to bring a problem to the attention of your manager, but be sure to do so with a solution in hand.
Be a problem solver whenever possible rather than passing the buck to your boss's desk.
Enterprising
To be enterprising is to show initiative, enthusiasm, and resourcefulness. In short, it means being a 'go-getter'. Bosses will love the self-sufficiency and leadership qualities inherent in this type of worker, and your customers will appreciate the robust service they receive from an agent with this trait.
Adaptable
Although following protocol is often a non-negotiable, there are times you will be faced with a unique and complex customer issue that requires you to think on your feet for an optimal solution. Know your company's options in terms of resolutions, workarounds, and offerings.
When a customer presents you with new information halfway through a call, adapt.
Remember that you are called on to a be a specialist in customer care, which means providing more novel and nuanced solutions than a website or automated system can offer.
Resourceful
Call centers nowadays are equipped with technology that puts a wealth of information right at agent's fingertips.
Review customer information as you begin a call to avoid repeating questions they've already answered.

Seek additional information, training, or help when needed.
Don't just muddle through the calls and other customer interactions as best you can, hoping for the best. Don't wait for someone to tell you that your information or skills are inadequate; Rather, willingly and eagerly harness the power of the resources available to you.
Listen
Be a better listener. Whether it's your boss or a customer speaking, listen actively and accurately.
Give body language or verbal cues that show your engagement with the speaker. Take notes as needed.
Take the time to absorb and appreciate what is being said before you start mentally preparing your response. In a world where everybody talks, the ability to listen well can set you apart from the herd.
---
Being a high quality customer service agent isn't rocket science, but it does require a degree of tenacity and engagement to stand out from the crowd. Be the agent you as a boss would want to hire, or the agent that you as a customer would want to encounter on the phone. A little focus can go a long way in impressing your boss and customers alike.
Source: http://blog.playvox.com/quality-tips-for-call-center-agents-to-please-your-boss-and-your-customers
Publish Date: January 6, 2017 5:00 AM
---
Let's take a moment to reflect on the term 'quality assurance.'
Quality: a degree of excellence as measured against other similar things
Assurance: Confidence or certainty
So what does quality assurance mean in a call center? It means being confident or certain that your call center is achieving excellence. As a call center manager, quality assurance is the axis around which all your call center operations should revolve. If happy customers and a productive workplace are your priorities, then top-notch quality assurance is a must. Here are some quality assurance guidelines for call center managers to ensure measurable excellence.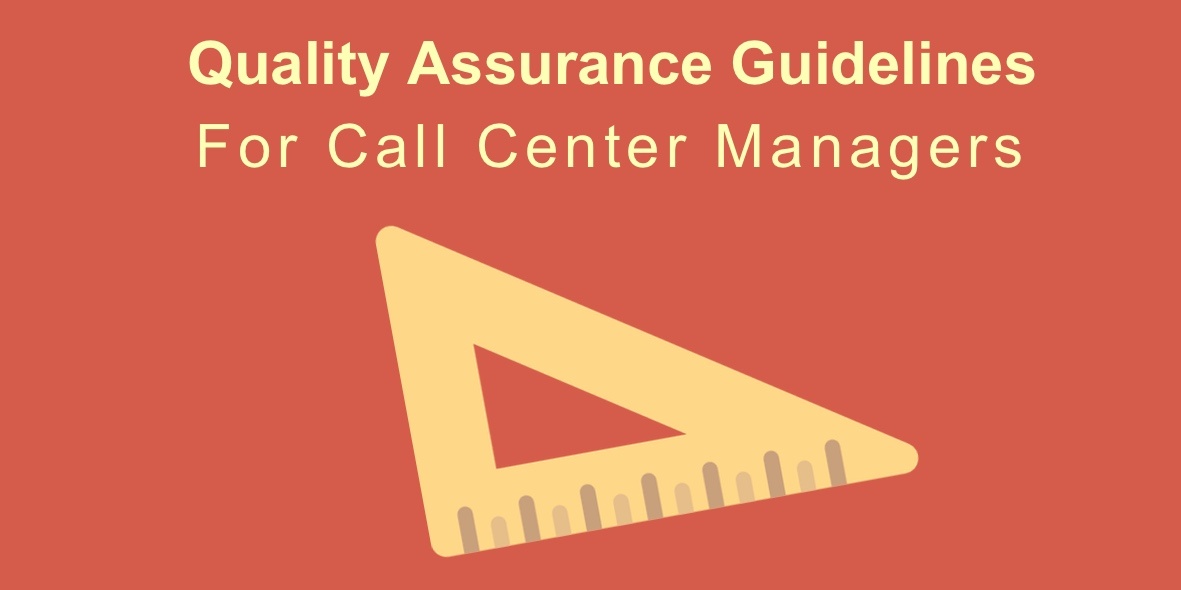 Begin with the end in mind
There are many different ways to measure call center performance, not to mention individual agent performance. The call center industry is chock-full of acronyms for different metrics: KPI, AHT, FCR, to name just a few.
Chasing down anything and everything that can be measured will leave you, your agents, and your QA team adrift in a sea of data, rudderless and unable to navigate this information in any purposeful direction.
Before you decide what to measure, you need to know why you're measuring.
What are your top goals for customer service?

What areas of call center operations are ripe for improvement?
Answering these questions first will help you to focus your QA efforts, making sure you have an idea of where you want to end up before you begin.
Make sure your metrics are actionable
No one likes being told what they're doing wrong without having the power and direction to improve. QA is not just about monitoring and measuring; it should also be about coaching and improvement.
If, for example, average handling time (AHT) is a weakness in your call center, you as manager should work with the QA team to monitor this metric and develop training modules or systemic changes that target this particular area. Chief among quality assurance guidelines for call center managers should be to ensure actionable metrics. Data is nothing without action.
**Using data mining to improve the customer experience in your call center**
Monitor more than just calls for quality
The digital landscape is evolving. Customers no longer rely principally on the phone for contacting customer service representatives. Make sure your QA team is also monitoring your agents' email, live chat, and SMS interactions with customers.
**Top 5 preferred customer service channels**
Be sure to have guidelines and procedures in place for agents operating on these channels. If this is a blind spot in your QA system, it's time to shed some light on digital customer interactions to ensure high quality customer care on all fronts.
Like it or not, big brother is (or should be) watching
"This call may be monitored for quality and training purposes" is a phrase that your agents and customers should be familiar with. Recording calls and regularly reviewing them for predetermined qualities should be a major function of your call center quality assurance team. Make sure your QA team has a well-developed scorecard to measure the features of these recordings, rather than just listening and judging aimlessly.
**8 steps to creating an effective call center scorecard**
Make QA efforts ongoing rather than merely periodic
Quality assurance is only as effective as it is consistent. Make sure your QA system operates on an ongoing basis. Software such as Playvox can help you to manage your metrics on a real-time basis that is visible to agents and management, facilitating measurement and improvement that is as steady as your callstream.
Not sure how to fit coaching into your day-to-day schedule? Use the call volume data collected by your CRM system to determine reliable off-peak times in your center, and use this time for full-group, small-group, or one-on-one coaching sessions. Your agents will appreciate the feedback.
Use a combination of in-house and third-party QA
Having your own internal QA team can save money and increase buy-in from your agents, especially if the team has established a proven track record of being fair and trustworthy.
An in-house QA team can change or re-calibrate various metrics at no additional cost to your call center. Consulting a third-party QA specialist, however, is also essential. An outside consultant can provide you with unbiased, reliable, standardized information about your call center's performance.
Plus, QA consultants possess specialized training and knowledge that you may not be able to match using solely an in-house team.
Compare to other call centers
Benchmarking your own data against the data of other call centers can give you insight as to how your agents measure up to industry norms. Some QA consultants provide benchmarking services, or you can use your own networking skills to establish benchmarking partners around the industry. Attending seminars or conventions for call center managers can provide such networking opportunities.
Be sure you have an idea of what features you wish to compare.
What metrics are other call centers measuring?

What do their QA processes look like?

What are their

quality assurance guidelines for call center

managers?
Get agents involved in developing quality assurance guidelines for the call center
Agents will be more engaged in a QA system that they helped to develop. Involve agents in decisions such a goal-setting or scorecard development. Consider allowing agents to choose their own calls to be reviewed by QA; this removes the uncomfortable 'gotcha' factor and can even make call selection more efficient (agents can choose their best and worst call from the month to be reviewed).
---
Ensuring excellence is at the heart of quality assurance, and managers are instrumental to how QA is conducted. Making QA a high priority in your call center will mean a workplace that operates at peak productivity and customers who are highly satisfied.
Source: http://blog.playvox.com/quality-assurance-guidelines-for-call-center-managers
Publish Date: January 4, 2017 5:00 AM
---
Your customers are your most precious resource. Handling their needs with care is paramount for sustainable growth of a company brand. From marketing and sales to service and aftercare, knowing how to create a seamless customer experience means your customers won't slip between the cracks.
Here's a guide to help you pave the way to a smooth customer journey.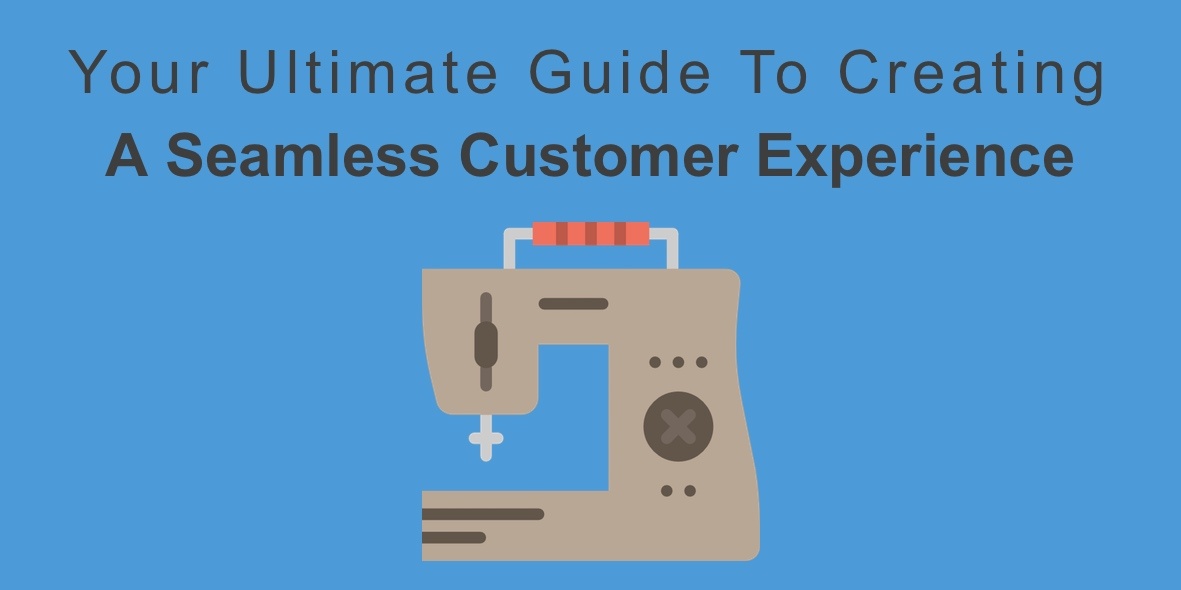 Manage your channels
Make sure your call center is equipped with a smart omnichannel CRM system and a well-trained staff to use it. Being aware of past customer interactions on other channels (live chat, SMS, phone, email) means a call center agent is well-equipped with the information needed to move the customer to a resolution quickly and minimize or avoid frustration.
**How to choose the right channels for your omnichannel strategy**

Right tool for the right job
Omnichannel sales and service is only helpful to the customer if each channel is available and utilized at the right time and for the right reason.
The marketing that occurs before the sale, the service during the sale, and the customer care and additional marketing after the sale are all phases of the customer experience.
Knowing how to create a seamless customer experience means reaching out (or being available) to the right customer on the right channel at the right time. Gather data to determine your customers' habits, and design your service points and processes accordingly.
**9 tips for consistent quality across channels for award winning customer service**

Timing is everything
If a customer reaches out for support and doesn't receive a response quickly enough, he or she is likely to switch to another channel (at best; at worst, another brand). At this point, the customer has the same query initiated with more than one agent on more than one channel.
Although a good omnichannel CRM system can help to manage a duplicate query such as this, the fact remains that the customer is off to a rocky start navigating your service department. Keep close tabs on KPI's related to timing, such as average hold times, first call resolution, average handling time.
**Call center software you need to get ahead of the competition in 2017**

Be visible
Make all channels known and visible to the customer at various points in the customer journey.
If a customer is on hold, the queue recording should include instructions for connecting via SMS, live chat, or email. Your live chat window should also display a phone number and be linked to email. Your email sign-off should include other contact information.
In short, customers should be able to switch from one channel to another as needed without having to return to your website to gather more contact information. Always be one click away.

Be responsive
But don't push other channels, especially to customers who have clearly shown a preference for the phones.
**top 5 preferred customer service channels**
For some, the most seamless customer experience possible is talking to a knowledgeable agent on the phone.
Some people are just more comfortable talking to a human, and offering other channels to them too insistently may make them feel like you don't have time to talk to them on the phone.
Keep track of your customers' previous interactions. If for certain customers there's clearly an established preference for the phone, make sure suggestions for other channels are light and seldom.

Own it
For complicated service calls, it is sometimes necessary to transfer a customer to one or more additional agents who specialize in certain types of solutions. Customers don't always like the fragmented customer care they receive in situations such as this.
To keep the process seamless and personal, consider having a customer start and end with the same agent in complicated service situations. This way, one agent takes ownership over the satisfaction of the customer. The agent they initially expressed an issue with can re-check with the customer to ensure that a satisfactory solution was achieved.

Create a customer journey map
Knowing the route your customers move along from start to finish can provide valuable insights as to any bumps, hiccups, or chasms along the way.
**What does it mean to map the customer journey and how to do it**
Consider using your data to create a customer journey map in order to determine how to create a seamless customer experience. Mapping the customer journey involves compiling data-- both analytical and anecdotal-- into an infographic that shows the flow of customer movement through the company's touch points.

Be consistent
Humans crave consistency, and brand consistency across all channels of customer interaction shows that your company is reliable and legit.
Conduct an overview of your company's channels; are customers experiencing brand consistency in the look, sound, and feel of every interaction with your company?
In addition to being consistent, this style or voice should align with your company's values and goals. Any time your company adds another channel for customer contact, make sure to evaluate it for consistency of design and delivery.

Keep the conversation going
At the end of every successful customer interaction, make sure agents extend an invitation for further contact. This way, customers who experience a future need for service can quickly and easily click or call and pick up where they left off. If staffing and resources allow, you may even encourage customers to reach out to the same agent that brought them a positive experience in the past.
---
From start to finish, your customers should be handled with utmost care and attention. If the omnichannel approach is becoming the new normal for companies, then it will also be a new criteria by which consumers compare and by which companies compete.
Making sure your customer experience is as seamless as possible means happy, loyal customers.
Source: http://blog.playvox.com/your-ultimate-guide-to-creating-a-seamless-customer-experience
Publish Date: December 30, 2016 5:00 AM
---
Excellent customer service is the lifeblood of a contact center. Every time a customer has a bad interaction with an agent; it hurts their relationship with the brand. So much so that 82% of people say they have stopped doing business with a company because of unsatisfactory service.
To avoid this, most call centers have developed customer service training procedures. This means call centers spend time and resources coaching agents on policies, behaviours and steps to take to turn a disgruntled customer into a fan. However, if you have poor training modules not only will your employees not enjoy working for you and will not be able to perform up to the desired standard, but you will have wasted valuable time training staff who will inevitably leave.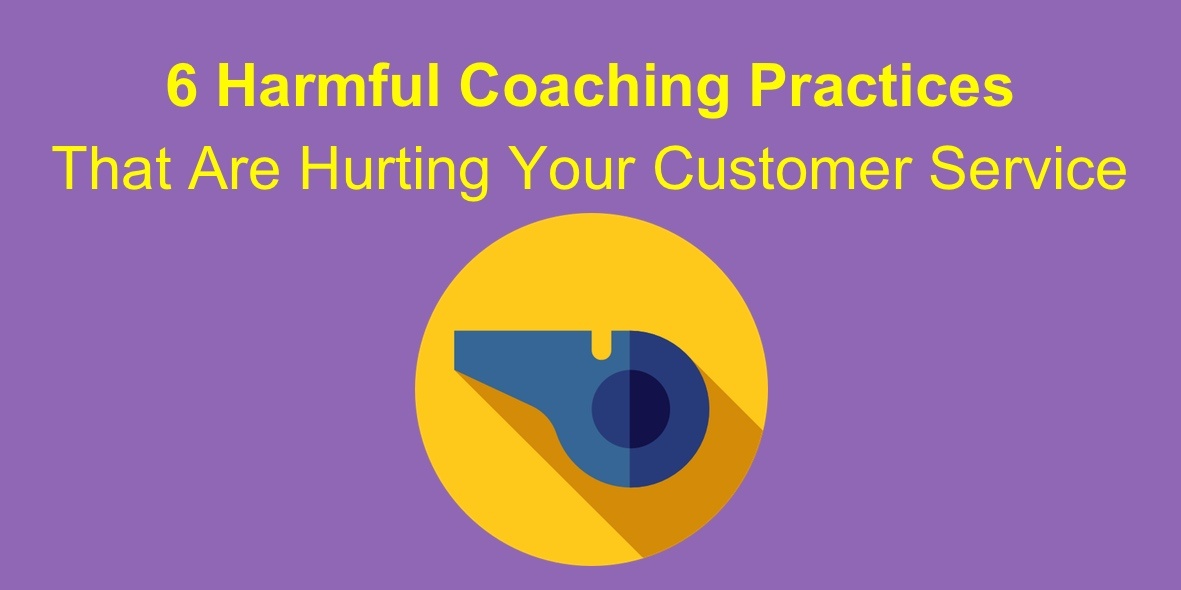 So if you plan on coaching employees on customer service for optimal results, here are five things you need to stop doing in your coaching sessions to improve customer service and agent satisfaction.
1. Quality of customer contact overlooked
According to ICMI, 82% of contact centers measure quality of interactions but only 9% measure quality of customer contact as the most important metric. If you want your training sessions to grow, it is time to throw away outdated metrics and start putting your clients first.
51% of contact center leaders believe that customer satisfaction is the best measure of agent productivity.
After all, your focus should not be on how many contacts your agents handled in an hour, or how many problems they marked as resolved. In a call center, your number one aim should be customer satisfaction and your training should reflect that. Literally.
2. No online training
If your coaching practices do not have an online component - your business, employees and customers are all missing out. Not only is online training cost-effective, but it also improves productivity with its hybrid style of learning.
Online training will also improve customer experience because it gives employees the opportunity to learn a variety of skills at their own pace, while giving them the chance to revise as often as they would like.
Afterwards, call center agents can come together after completing an online course and discuss together what they have learned.
**The secret to training a multi-generation call center**
3. Training using outdated criteria
When was the last time you revised the metrics your call center agents are training against? By not updating your KPIs every time your key objectives change, your agents will not be able to deliver the new results you seek.
Before rolling out your next training session, make sure you have aligned your quality monitoring with your key business objectives. Doing so will help you and your agents to connect the dots between KPIs and their behaviours that will give you the desired business outcomes.
4. The customer is M.I.A. in your training sessions
One of the most harmful coaching mistakes is not bringing the customer into the conversation. We all have our ideas about how we want our customers to feel and how we want our agents to act, but we might forget to cohesively bring the two together in a training session.
By incorporating customer satisfaction results into the coaching dialogue, we can help agents improve their quality of service.
It's also a good idea to have real-time customer feedback made available to agents so they can immediately know how they did and adapt accordingly.
By bringing the voice of the customer into the training session, it will help your agents practice mindfulness while helping to instantaneously identify behaviours that detract from the client's experience.
5. Not involving agents in the process
Coaching sessions with only one way communication are relics and should be avoided at all costs.
It's important to remember that while your agents are there to learn, they also have direct contact with customers on a day-to-day basis and as a result, have a good understanding of what works and what doesn't. Take advantage of this intimate knowledge by using it when coaching employees on customer service. Not only does it encourage ownership and engagement but it also increases job satisfaction and makes your agents feel like their opinions matter.
**Empowering call center agents to create top-notch customer service**
6. Training does not continue beyond the session
Call center agents have a lot on their plate. Not only are they fielding questions and complaints from customers, but they also have a bunch of other information they need to remember in between.
While regular training sessions will make them familiar with things like policy updates, it is important to carry on coaching employees on customer service after the meeting is over.
Researchers believe that memory has a limitless capacity, but without rehearsal, memories become harder to access. What this means is that your agents need help to remember their training, or else they are going to forget how to access it when they need it.
To avoid this, help your agents by removing the guesswork with certain tasks and coming up with innovative ways to prompt agents for up-selling notifications and multi-screen process steps.
---
While coaching employees on customer service, it's important to make sure training revolves around them rather than the leadership of the company. You want each person to know the value their role brings to the contact center as well as giving them a defined view of their roles, responsibilities and goals.
By avoiding the five harmful coaching practices above and fostering a culture of customer service, your call centers training is sure to be a success.
Looking for the tool to improve your call center training and quality process? Check out how Playvox can help!
Source: http://blog.playvox.com/6-harmful-coaching-practices-that-are-hurting-your-customer-service
Publish Date: December 29, 2016 5:00 AM
---
Whether your call center is at the top of its game or struggling to reach important KPI's, reevaluating the way you do things in order to improve is essential to building and maintaining an optimal workforce.
Here are some tips on how to improve quality score in a call center.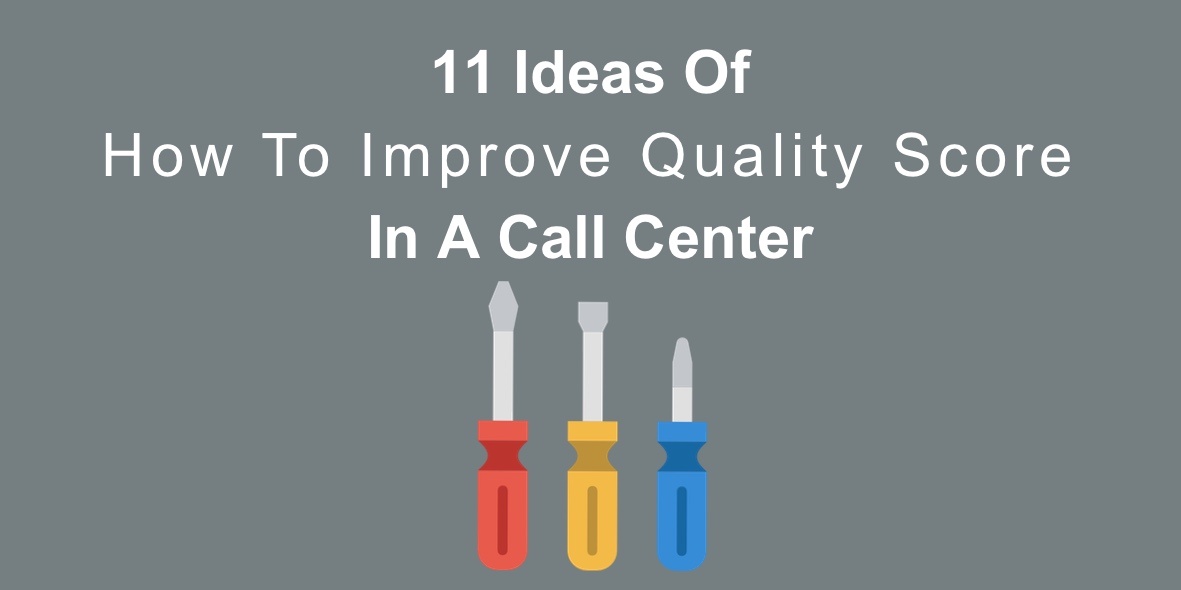 Gather data. Lots of it
Key performance indicators are the bread and butter of the call center industry, and for good reason. Keep a record of every call, when it arrived, how long it took to answer, how long it lasted, who answered it, how many times it was transferred and to whom, and what type of call it was (e.g. sales or service). Use this information, along with feedback from customers, to set goals and monitor KPI's.
**Using data mining to improve the customer experience in your call center**
Monitor all channels
If the customer support provided by your call center is omnichannel, then so should be your monitoring system and practices. Too often call centers focus their QA attention on voice calls, but the way in which agents interact via email, live chat, and SMS are equally important.
**How to choose the right channels for your omnichannel strategy**
Make feedback and coaching routine
Rather than giving agents feedback sporadically, why not make it part of your daily or weekly operations? Identify low volume times at your contact center and put this time to good use. Remember that feedback can be positive or negative, and can come in many forms (e.g. survey, scorecard, KPI).
**How to create a feedback culture in your call center**
Focus on your low performers
Although it's certainly important to have a goal-oriented mindset for all of your agents, agents with low performance stats will especially benefit from continuous improvement. Boosting KPI's of low performers will have the most visible impact on your overall call center scores.
**The secret to training a multi-generation call center**
Follow up coaching by tracking improvements
Agents who are simply told what they're doing wrong are likely to become resentful toward the QA system and its players. Their only goal will be merely to stay off of your radar. Genuinely coaching an agent will prove that you are invested in him/her, boosting both motivation and attrition.
**4 die-hard coaching tips to hold everyone accountable**
Encourage self-monitoring
Many people are uncomfortable with the whole "big brother" feeling of being watched from the outside. If you're looking for a new method for how to improve quality score in a call center, consider investing in real-time data software, like PlayVox, allows agents to track their own stats and customer feedback in real time. Agents will take ownership of their stats, and may even engage in a little friendly competition with themselves or one another to stay engaged.
**9 ways real-time data can improve customer service**
Motivate your agents
Agents who have energy and focus toward their call center work will deliver higher quality customer care. There are two types of motivation: intrinsic (from within oneself) and extrinsic (external rewards).
External rewards in a call center could include any number of bonuses and perks, but intrinsic motivation is stronger and more long lasting than extrinsic.
Consider offering rewards that have the potential to intrinsically motivate; for example, gamification is becoming a popular means to motivate because it takes the necessary functions of a workplace and makes them fun and competitive.
Employees who enjoy this sort of gratification will be intrinsically motivated to do their best.
**6 easy and creative call center rewards and recognition ideas**
Don't forget the fun
A happy employee is a productive employee. If you want to know how to improve quality score in a call center, don't neglect the fun factor. Cultivate a workplace in which employees actually enjoy being.
Provide regular breaks that allow agents to drop their headsets and unwind for a few. Bring in a ping pong table or bean bag toss. Invest in a few comfy pieces of furniture and a good coffee machine. Organize a lunch potluck every few weeks. Decorate the office so that it feels like more than a white-walled dungeon.
Employees will feel loyalty toward a company that invests in keeping them happy, and this loyalty and happiness will translate to calls that are upbeat and on point.
**6 methods to keeping employees motivated**
Display real-time statistics prominently
Giving your agents a real-time snapshot of how the entire center is working hard together can motivate individual agents to contribute valuably to the team. Consider investing in a projection area that is highly visible to agents which displays statistics that give a glimpse of customer satisfaction and agent productivity.
Invest in smart software
Technology has the potential to streamline the experience for the customer while simultaneously reducing the burden of stress on your agents. For example, routing calls directly from certain areas of the website or having a thoughtfully-developed IVR system means your customers can move through your system to arrive at a solution more quickly, and agents are freed up to work with more complicated customer needs.
**Is your Interactive Voice Response doing more harm than good?**
Hire selectively, train continuously
The hiring practices in your call center are square one of ensuring a workforce that delivers consistent efficiency and quality. Revisit your hiring techniques to ensure that you are looking at the qualities that best indicate how successful the agent will be.
Furthermore, don't consider training to be a one-and-done exercise. Although many call centers are loathe to invest too much in training due to high rates of attrition, the investment is worthwhile.
Agents with a solid foundation of training are poised and ready to perform well.
If you're wondering how to improve quality in a call center, broaden your scope to look beyond only KPI's. Invest in your agents and your QA process; your agents will win and so will your customers.
Source: http://blog.playvox.com/11-ideas-of-how-to-improve-quality-score-in-a-call-center
Publish Date: December 27, 2016 5:00 AM
---
Mapping the customer journey means creating a start-to-finish snapshot of customers' interactions with a company. Compared to cold statistics, a map of the customer journey is more narrative, more nuanced, and reveals more about the customers' feelings as they interact in different ways with a company.
Customer journey maps are often expressed infographically, which can reveal the how, why, when, and where of customers' contact with a company. There are many benefits to mapping the customer journey, and call centers are uniquely positioned to reap these benefits.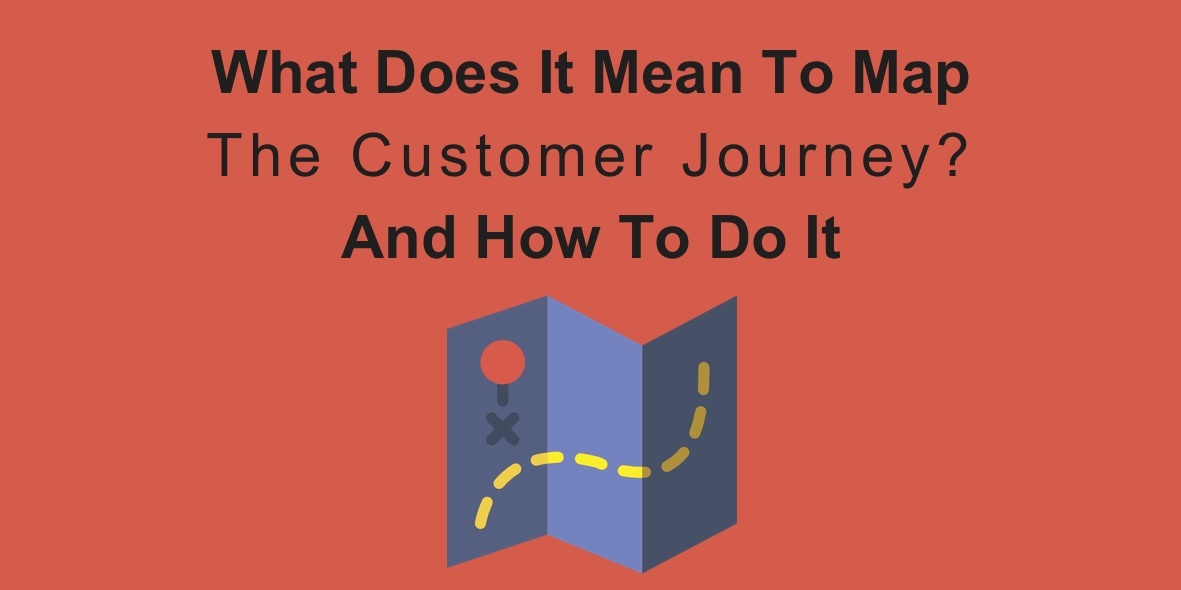 Benefits of mapping the customer journey for call centers
A customer journey infographic can display in an easy-to-read way the various channels customers are using to reach out to your contact center and the overall flow of customer activity.

Examining the path followed by customers can show in what order they access these channels, and may help you determine preferences or whether a customer switching from one channel to another is the result of a roadblock or gap in service on a particular channel.


Pinpointing resolution sweet spots
Knowing how to map the customer journey can reveal the endpoints where resolutions are most likely to occur.
This has the potential to inform your contact center as to the most valuable channels and methods for successful resolution of customers' issues.
Accordingly, your call center can invest more resources into this channel or take steps toward improving other more neglected channels.


Recognizing and resolving inefficiencies
Organizing and displaying the customer journey may lead to insights about inefficiencies in your system that are frustrating customers.
For example, you can examine a representative set of end-to-end individual customer data to see how many times customers are transferred, and how many times they are asked to verify information or re-explain their problem.
This could help your contact center to reduce such redundancies, resulting in happier customers overall. Furthermore, examining such inefficiencies in tandem with abandonment rates and times can reveal a lot about frustrations that your customers experience when they interact with your company.
**The real reason why customers hate your contact center**
Manage resources proactively
Whereas many call centers wait until a service bottleneck prompts hiring or redistribution of team members, having a customer journey map that displays the trajectory of customer paths and volume can help call centers to get ahead of the storm.


Now that you're sold on the idea of creating a customer journey map for your call center, here are some tips for how to map the customer journey:
Rather than starting at ground zero, begin by reviewing the customer data you already have. This data can be analytical (e.g. the average number of touchpoints before typical customers reach a resolution) or anecdotal, meaning stories culled from individual customers.
Your CRM software can provide a wealth of analytical data, and a great source of candid anecdotes from customers is social media, where many post freely about their customer service experience. You can do so using a social media tracker tool, or the analytical data available on each individual social media platform.
And of course, the traditional method of soliciting customer feedback through surveys is also an option.
**Creating an effective customer satisfaction survey to get more responses**
Conduct virtual walk-throughs
A brick-and-mortar store owner or manager has the benefit of being able to physically walk through their retail space and observe the customer experience for themselves.
While this first-hand perspective may be a bit more challenging to achieve in a call center, an effort to simulate a customer walkthrough may be worthwhile.
Recruit agents or managers to embark on a customer journey of their own (real or simulated) as a baseline for mapping the customer journey. Of course, authentic data needs to be examined as well for maximum reliability.
**Using data mining to improve the customer experience in your call center**
Determine stages and pivot points
The research you've conducted should allow you to divide the customer experience into a series of stages that customers move through.
It is important to remember, however, that in the age of omnichannel customer support, the customer journey is often non-linear.
Determining these stages will allow you to begin developing a layout for your customer journey map. Perhaps even more important than these stages are the pivot points of transition from one stage to another. This is where you are likely to find narrative and emotional elements of the customer experience that can inform your call center practices.
Now you are ready to create your map. But what does it mean to map the customer journey? Customer journey maps can take a variety of forms.
Look for patterns in your data and use these patterns to determine the shape and form of your map. For example, if your customers have a tendency to cycle back to your contact center, a circular layout with defined entry and exit points may be appropriate. If your customers tend to move through a semi-linear process, then a timeline-style graphic may work well.
Anecdotal evidence can be inserted at essential pivot points in order to infuse your graphic with narrative elements. Although this process can certainly be conducted in-house, depending on your budget, you might consider hiring outside of the organization to make the most of the information you've collected.

---
What is the story of your customers? Mapping the customer journey means tapping into these stories to reveal the habits and desires of your customers in order to provide them with the best customer service possible.
Source: http://blog.playvox.com/what-does-it-mean-to-map-the-customer-journey-and-how-to-do-it
Publish Date: December 23, 2016 5:00 AM
---
A great feedback culture does not just happen overnight but is a well worth effort that can improve the culture and performance of your contact center.
Feedback is an important part of personal development for all staff, and a strong feedback culture won't just help your call center grow, it will also help your agents build character as they learn to handle both positive and negative feedback.
Here's a quick step-by-step guide on how you can implement a strong feedback culture in your call center that will benefit your business and employees.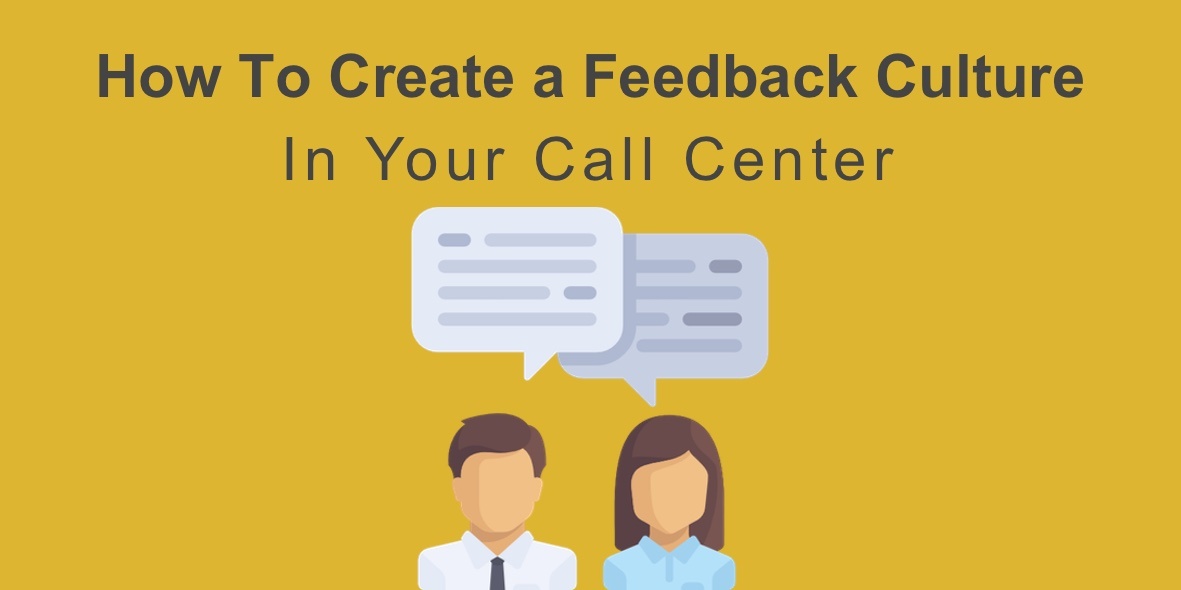 Why You Need To Create A Strong Feedback Culture
According to an infographic by OfficeVibe, 39% of employees do not feel appreciated at work and companies that implement regular employee feedback see 14.9% lower turnover rates.
In the modern workplace, the paycheck is no longer the sole reward. Employees have other needs that go beyond monetized rewards to feeling valued and engaged at work.
**6 easy and creative call center rewards and recognition ideas**
With the call center industry having such high staff turnover, it is more important than ever to make sure call center agents feel listened to by their manager and highly engaged in their work. A feedback culture allows everyone to feel rewarded. It gives employees a platform to give and receive constructive feedback and the call center a chance to identify and fix problems.
Creating A Feedback Culture In Your Call center
1. Create a regular system of feedback
According to Officevibe, 65% of employees surveyed said they wanted more feedback and it is not hard to understand why.
Creating a regular system of feedback benefits everyone involved. Employees want to improve themselves, and they want recognition for their hard work. Companies want their employees to be committed to a culture of tenure and be more engaged at work.
**Why and how to create a strong call center culture**
By incorporating a feedback system into your organizational structure, you can help to nip issues in the bud before their grow into bigger problems. Whether its weekly one-on-one sessions or daily conversations, creating an environment where feedback is expected and accepted is key.
**Coaching: the art of providing meaningful feedback**
2. Develop a safe feedback culture
It is critical that your call center agents feel comfortable giving and receiving honest feedback. Without it, your feedback culture will fail.
You want your employees to feel safe enough to express their opinions, feelings and most critical viewpoints.
By fostering this environment where honest conversations can take place, you can get to the root of issues and iron them out. However, an employee should never feel forced into having a feedback conversation. Rather postpone it until they have cooled down and are more open to having the session take place.
3. Don't make feedback a special occasion
If you want to foster a culture of feedback and incorporate it into your organizational structure - it cannot be irregular.
For feedback to feel normal, it can't only happen when something has gone wrong.
Give feedback throughout the work day whether it is over a cup of coffee or during a quick meeting. The sooner it is normalised and becomes part of your agent's everyday work life, the better.
4. Have more than one feedback channel
Everyone is different. Everyone likes to give or receive feedback in a variety of ways. By creating a work environment where it is possible to have various feedback channels, the more engaged your call center agents will be with the process.
Some of the different types of feedback channels you can implement are:
One-on-one sessions
Feedback forms
Anonymous feedback
Peer-to-peer assessment
5. Encourage both negative and positive feedback
If everyone is only saying nice things, you are not going to be able to unearth any issues until it is too late. By creating a feedback culture that feels safe, your call center agents should feel comfortable coming to you with both types of feedback.
However, they should also feel comfortable receiving it. While it can be tough to hear negative feedback, if we never hear it, we won't know where we are going wrong.
By being honest with your employees, you can help them grow by becoming more self-aware and guiding them on their path to success.
6. Accountability

The final step in creating a feedback culture is accountability. There needs to be a degree of transparency filtered down from management to the call center agents. Everyone needs to be aware of how the system works and its benefits.
There is no point in implementing this culture if nothing is going to change. The call center needs to be held accountable for implementing changes and employees need to hold up their end of the bargain. Otherwise, nothing will change, and employees will continue to feel unheard and unhappy.
By intertwining accountability within your feedback structure, you are creating a call center environment where there is a strong sense of mutual trust, collaboration and respect.
---
The benefits of creating a feedback culture in a call center can't be ignored. It boosts motivation and helps to identify problems that can be stagnating business operations.
Call center agents who feel heard by their managers will be happier at work, and as a result, their productivity will increase. This, in turn, will lead to higher rates of customer satisfaction. This positive ripple effect can't be ignored.
As you implement the above points, you need to involve the whole team before you can reap the rewards. Lay the foundations of a strong feedback culture by getting every team member on board every step of the way.
Source: http://blog.playvox.com/how-to-create-a-feedback-culture-in-your-call-center
Publish Date: December 23, 2016 5:00 AM
---
Agents at your call center are working hard, and they seem to be doing a great job managing a mountain of calls and providing good customer service. But do you have all the information you need to dig down and really determine agents' effectiveness on the phones?
What exactly are they doing well, and how could they be even better? If outstanding customer service is a priority in your call center (and it should be), then you need a reliable method by which to oversee, measure, and coach agent performance.
And at the core of any good quality monitoring system is a great scorecard. Here's how to create a scorecard that is meaningful for your agents, valuable to your management, and beneficial to your customers.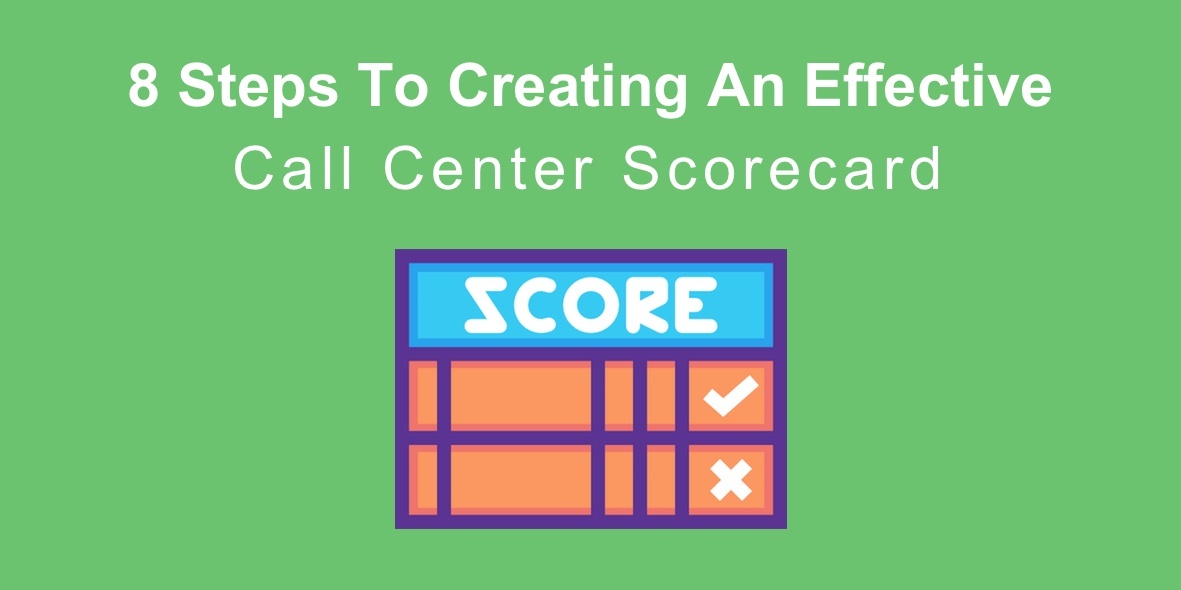 Step 1: Determine the overall purpose
Although you may be eager to start stamping KPI's on a scorecard and measuring away, the first essential step to developing any sort of assessment system is determining the exact purpose of the assessment itself. Baseball legend Yogi Berra said it well: "If you don't know where you are going, you'll end up someplace else.
What is your endgame with using scorecards?

Have you picked up on weaknesses in your call center that you'd like to target?

Do you need more focus and/or systematization for coaching agents?

Are you merely looking to collect data in an effort to quantify the work of your call center agents?
Focusing your purpose will help you determine what you'd like to measure and make the results more worthwhile.
Step 2: Solicit the input of stakeholders
Remember that scorecards are not just a management tool. They can be a valuable asset to agents who wish to improve their performance and to customers themselves.
Knowing how to create a scorecard that serves all stakeholders will mean a more valuable scorecard overall. If you have a source of customer feedback handy (e.g. customer surveys), harness this information toward developing a scorecard that serves them well.
**Voice of the customer in contact centers and why yours may be failing**
Likewise, invite agents to contribute to the development of scorecard criteria. This gives you perspective from the front lines of your call center, and has the added bonus of increasing agent buy-in on call monitoring and evaluation.
Step 3: Select the criteria
Now that you have consulted relevant stakeholders and determined the overall purpose of your scorecard, it's time to decide what you will measure. You may wish to develop a combination of KPI's that give you a snapshot of overall effectiveness and also zeroes in on the points of emphasis that relate specifically to your purpose.
Here is a list of scorecard items from which to select; of course, you can also develop some of your own form items specific to your call center goals and the needs of your customers.
Be mindful of the number of items you include on a scorecard. Too few, and a small change in a single KPI could throw off the whole score. Too many, and an entire area can suffer greatly without causing a visible impact on the overall score.
Also be aware of the weighted value assigned to each item to be sure that it aligns with your purpose.
Step 4: Decide on a platform
Depending on how you plan to use your scorecards and the data they produce, you can select from a variety of platforms to manage them. Although a big chunk of contact center still rely on excel spreadsheets to manage their scorecard data, others prefer a more integrated approach in which scorecards are part of the overall CRM system.
**Why you need to get rid of spreadsheets in your call center**
There are even platforms that allow you to create scorecards and manage your entire call center workforce all from a single view, like PlayVox. The system you select depends, of course, on the size, scope, and budget of your call center.
Step 5: Implement tentatively
As you move toward the implementation phase of the scorecard you've so carefully developed, remember that the proof of a scorecard's usefulness, clarity, and reliability is evident only when it is in use. As such, consider the implementation of your scorecard as provisional, in order to make room for potentially necessary changes following the launch.
Step 6: Monitor and refine
Scorecards and the data they produce should be continuously monitored, especially in the beginning. The sooner you identify form items that are not useful or are having an adverse effect on your data, the sooner you can make adjustments, and the less time you will have wasted using a scorecard that's not working.
Step 7: Collect and compile data
As your scorecards begin to produce a volume of data, it's important to collect and compile this data in a way that is actionable.
That is, data should be presented in such a way that it helps managers to identify strengths and weaknesses in the call center and to coach and reward agents accordingly; furthermore, it may also be necessary to present this data to agents in a way that facilitates self-monitoring.
Again, depending on the platform you have chosen, there are CRM systems that may be useful to this end.
Step 8: Review and refocus periodically
Over time, the goals of your call center will likely evolve, and it is important that your scorecard evolve along with it. Continuously monitoring and periodically updating your scorecard to reflect the latest needs of your call center will mean data that is always relevant and worthwhile.
Source: http://blog.playvox.com/8-steps-to-creating-an-effective-call-center-scorecard
Publish Date: December 22, 2016 5:00 AM
---
As a call center manager or supervisor, it's important you learn to go beyond your every day tasks and be able to work, inspire and motivate your team to perform to the best of their abilities. Your role goes beyond simply managing day-to-day duties and drills down into your ability to foster a positive work environment where your employees trust and respect your decision-making.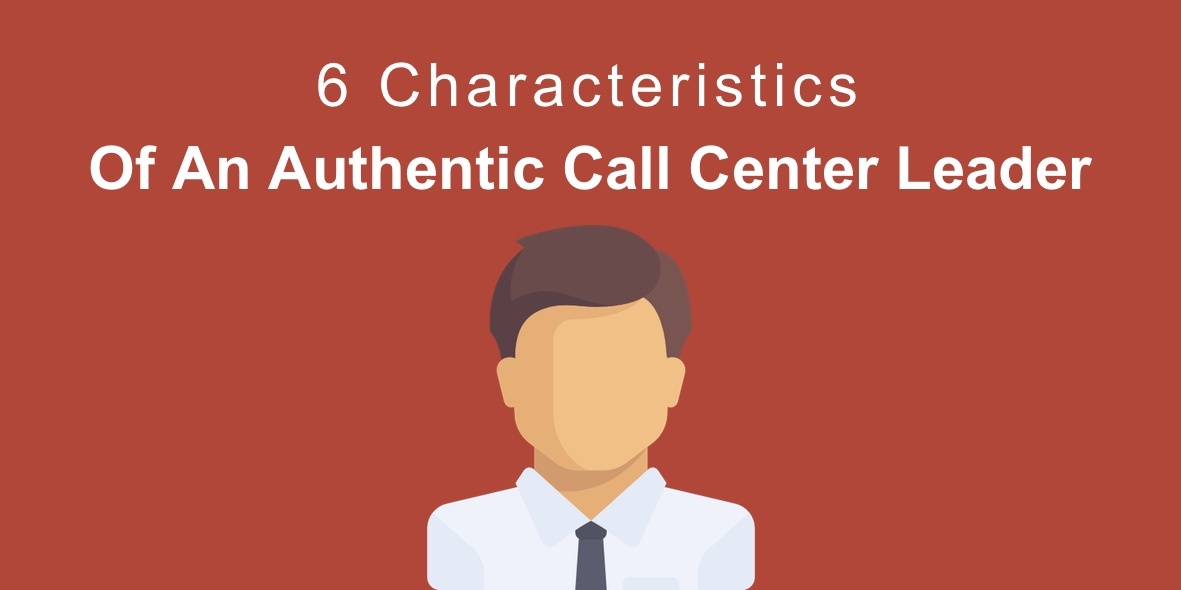 Although many characteristics make up an effective call center manager, there are main six traits that you need to be successful at your job as well as appreciated and respected by your employees.
1. The ability to lead
According to Sarah Stealey Reed, senior call center manager at Deloitte, "Leadership is not just about people; it is about engaging them and being invested in their future."
One of the most important characteristics of an authentic call center leader is, of course, the ability to lead. Inspiring employees to meet goals is just one slice of the equation. With the high rates of staff turnover in contact centers, supervisors face an uphill battle when it comes to motivating employees and promoting a culture of tenure.
**Boost your call center retention rates with these three tips**
Successful call center managers need to make they are leading by example by promoting a good work ethic and by making time for their agents.It's more important than ever to have strong leaders that foster agent engagement and create a working environment that not only challenges but also inspires the agents.
**Why you need to use gamification to engage call center employees**
2. Being able to build relationships
You are never going to create a successful team by staying in your ice tower throwing down orders to your call center staff. Relationship building fosters teamwork, creates a positive working environment and increases productivity.
Effective call center leaders understand that the key to leading people is by being personable.
Putting in the time and effort to develop your relationships with your employees will help the working environment to thrive. Not only will it help you better understand their grievances, but it will allow your staff to understand you as well.
3. Desire for continuous skill development
Successful call center managers do not get there by themselves. It takes the whole team working together to meet goals and deadlines. One of the most essential characteristics of an authentic call center leader is one who is always on the lookout for ways to improve not only their skills but those of others as well.
Employees want to see that you are invested in their development. Continuous improvement sets the tone for an enjoyable and evolving working environment.
Arrange for regular training and coaching practices while also working through issues with employees as they arise. This will help to iron out any rough spots and focus on developing fundamental skills to perform their job satisfactorily.
**The secret the training a multi-generation call center**
By motivating those around you to develop, it will prevent stagnation in the call center and help your employees to become better at their jobs. It is a win for not only you as a manager, but your customers will experience higher levels of customer service.
4. Being organised
Supervisors in call centers need to be incredibly organised. In fact, you need to thrive off it. No matter the size of the task, if it falls through the cracks, it will disrupt the smooth running of the call center and reflect poorly on your management and leadership skills.
You need to be able to juggle multiple tasks, attend to your employee's needs and step in to help with customer service as needed. Staying organised will help to reduce errors and keep things running smoothly. It will also set a good example for your call center agents who need to be just as organised to work efficiently and give customers outstanding service.
5. Thinking outside of the box
One of the pros of working in a call center is that no two days are the same. Every day you will have to deal with a new curve ball.
Whether that is a sick employee, the phone lines cutting out or having to deal with an irate customer, the ability to think outside of the box and come up with creative solutions is essential.
One of the most in demand characteristics of an authentic call center leader is being able to adapt to these new situations and handle them without a meltdown is what will separate you as an effective or ineffective manager. Dealing with these little day-to-day surprises promptly will keep your call center running smoothly and ensure that the chaos never completely takes over.
6. Being approachable
In the busy call center workplace, it's important that as a leader you are considered approachable. It is an important part of your responsibility to create an environment where your staff do not feel anxious about asking questions or bringing up concerns.
Becoming more approachable can be simple things like exchanging greetings with a smile or maintaining eye contact when speaking.
Or it can involve being a bit more proactive from your side. Even if you have a busy schedule, always make time for your staff. Schedule time to simply walk around the contact center and interacting with employees. It's a great way to encourage your employees to ask you questions and voice their concerns in an informal setting that isn't as intimidating.
---
While there is no blueprint to becoming an effective call center manager, there is always room for improvement. By focusing on incorporating these five characteristics of an authentic call center leader into your management style, you can help your call center meet it's KPI's while developing your employees.
Source: http://blog.playvox.com/6-characteristics-of-an-authentic-call-center-leader
Publish Date: December 21, 2016 5:00 AM
---
Being a call center agent is not an easy job. Responding to customer requests and complaints requires skills and expertise to solve a problem in a quick and effective manner.

But how do we empower call center agents to create an amazing customer experience?
In an industry fraught with high staff turnover, a successful call center needs motivated agents that feel empowered to go out of their way to solve a customer's problem.

Here are four ways you can delight your customers by creating a fulfilling working environment for your employees: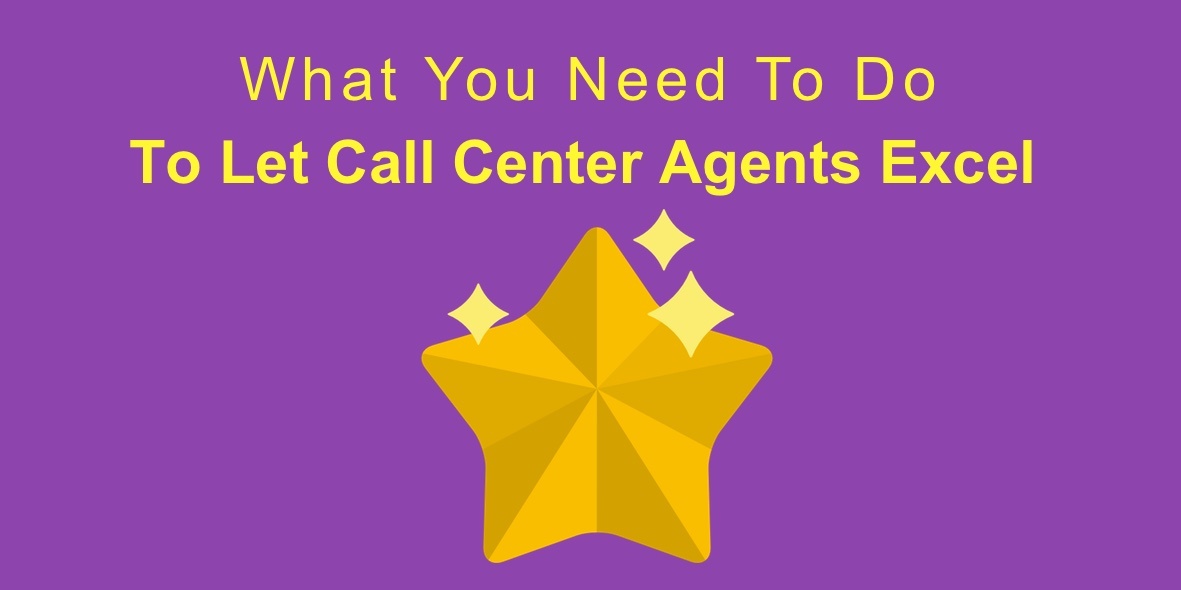 1. Empowering call center agents with responsibility
Let's face it. No one likes to be micromanaged. It is de-motivating and doesn't foster trust between the employee and the employer.
If we want to encourage empowerment in our call centers, we need to give our agents the room to take on authority to make decisions with consequences.
Southwest Airlines has created a loyal and productive workforce by doing just this. The airline gives their employees a sense of ownership by allowing them to use their judgment to make decisions. While this has backfired one or two times for the aviation giant, they have never backtracked on this policy by adding more rules.

Instead, they acknowledge that empowerment comes with mistakes and that their people are their greatest strength and long-term competitive advantage.

If you are looking to get exceptional service out of your call center agents, give them the authority to great an amazing experience for a customer and not as a reactive reason when something goes wrong.

2. Give agents access to timely information
A 2010 study by Clickfox showed that a top customer frustration by 41% of respondents was "having to speak with multiple agents and starting over every time."

This is a sure fire way of leaving a bad taste in your customer's mouth and creating an environment where our agents have to deal with highly agitated clients.

To avoid this disconnect between what the company wants and what the call center agents are telling customers, we need to ensure our agents always have up to date information. As soon as a decision is made at the top to implement a change, it needs to get filtered down to the agents as soon as possible.

In some cases, escalation is necessary to solve a problem. However, when 'touchpoint amnesia' happens, this once again ruins the experience for the customer and demotivates the employee.
By making sure our agents don't need to ask the customer for the same information over and over again, we can reduce call times and keep frustration levels on both sides of the phone call low.
By ensuring this, we can avoid agents having to escalate issues and creating added frustration for the customer. Instead, we can create an exceptional customer experience by having our employees equipped with the insights to solve the problem in a single phone call.
**4 non-monetary ways to boost agent performance in your call center**

3. Motivating call center agents to delight customers
It is no secret that call center agents are a powerful piece in the customer service experience. With one simple phone call, they have the ability to transform a disgruntled customer into a loyal customer.

Playing such a pivotal role in the client's lifecycle is one that deserves recognition. It is why we need to make sure that we have reward systems in place to motivate the kind of behavior we want our agents to encompass.
**6 easy and creative call center rewards and recognition ideas**

One of the ways to do this is through KPI's centered around productivity. We want our agents to get through as many calls as possible in a bid to not keep customers waiting - but are these behaviors actually retaining customers?
As this year bows out and 2017 is on the horizon, it's time to move away from having KPI's centered around call time and instead create a reward structure around the customer's overall experience.
By empowering call center agents to strive for delight, we can create memorable customer interactions that are going above and beyond the industry standard.

4. Simplify your technology
One of the most frustrating things in the world is trying to access valuable information and it just won't load. Whether it is a Google search or sitting on the phone will a disgruntled customer.

As fun as it can be testing all the latest gadgets and technology - it might be hindering your chances of success. Your tools should be able to integrate one into the other so your agents can access all the necessary information from a single platform.

The longer call center agents have to spend hopping between applications to solve a problem, the worse experience you are creating for the caller. This can reduce staff motivation and lead to low retention rates.
**What really motivates your workforce? It's more than money**

To empower your employees, you need to give agents a single, unified view of the customer's information which can be transferred between agents seamlessly. The quicker your agents can access information, the better position they are in to help a customer.
---
In conclusion, by giving your employees space to delight customers, you are solving one of the industry's biggest problems - employee retention.

Employees want to feel like you trust them to make good decisions. They want to feel like they have room to go out of their way to wow a customer with exceptional service and they want to be recognized for their efforts.

By implementing these key points in your strategy and empowering call center agents, you will be spending less time devoting resources to recruitment and more time building up agents that feel empowered. Not only will your HR team thank you, but so will your customers.
Source: http://blog.playvox.com/what-you-need-to-do-to-let-call-center-agents-excel
Publish Date: December 20, 2016 5:00 AM
---
The holiday season is upon us once more. It's a time for giving and showing appreciation, making it an ideal time to show your employees some love for all that they bring to your company. Without the dedicated staff manning your call center, business wouldn't be what it is today.
---

But how do you show appreciation in a way that is meaningful to them without going over budget? Luckily, there are tried and true methods for expressing your gratitude to all those working within your organization. If you aren't sure where to begin, here are nine ways to show your employees some love this holiday season.


1. Everyone loves free food
When in doubt, go with food. A free meal is always appreciated. And it is one of the easier options to execute. Everything from a pizza lunch to a catered dinner event is fair game, so choose an option that works best for your call center staff.

Just be sure to plan for those with certain dietary restrictions, such as vegetarians, vegans, those avoiding gluten, and other common preferences. While you might not be able to choose everyone's favorite meal, putting in the effort to include options for as many employees as possible shows just how much they all mean to you.

2. Public recognition
With the year's end on the horizon, it is a great time for a recognition event. You can address all of your employees collectively, expressing your gratitude for all they do. If appropriate, you should recognize major milestones, such as 10-year anniversaries with the company, or notable achievements. This allows you to show appreciation publicly, serving both to reward and to boost morale.
**4 non-monetary ways to boost agent performance**

3. Time off
Depending on your minimum manning requirements, providing an unexpected day off with pay to every employee this time of year is sure to be appreciated. While you may need to create guidelines regarding the use of the time, as you likely can't have everyone taking the same day off, try to offer as much flexibility as business operations can tolerate.
**6 methods to keeping employees motivated**

4. Improve the breakroom
Most call centers have a breakroom for their employees. It may serve as a simple place to get a cup of coffee and refrigerate lunches or might include seating and other amenities. If the breakroom hasn't seen an upgrade in a while, consider making an investment.

Trade in the old coffee pot for a Keurig so that employees can brew their favorite beverages with ease. Make it festive and decorate according to the season. Get new furniture that offers a more comfortable environment. Consider how you can improve the space to replicate the feeling of a retreat and not just a room where people shovel down food before heading back to work.

5. Upgrade the holiday party
The office holiday party isn't always the most exciting event. But a few creative additions can elevate it to new heights.
Consider bringing in some fun entertainment options, like a karaoke machine or a video game console with motion tracking capabilities (Guitar hero, anyone?). Have door prizes, coordinate a gift exchange, or do fun team building games. Give everyone the chance to leave work at the door and truly kick back for some quality fun time and see if employees don't feel the love.

6. Money talks
If finances allow, cash bonuses are often appreciated. It provides employees with unexpected income that may be greatly appreciated during what can be an expensive time of year. This also allows employees to use the funds however they see fit which can provide extra value as they can act based on their priorities.

Gift cards to useful locations, like local grocery stores or certain online retailers, can also work well. Restaurant gift certificates can also be appropriate as long as the food options available are fairly broad and can meet the needs of those with dietary restrictions.

7. Personalized 'Thank You' notes

Sometimes, the easiest way to show your employees some love is to simply say thank you. Even if you purchase holiday cards in bulk for the purpose, include a personalized, handwritten note to every employee. Try to mention something specific about their work, like a major accomplishment or project success. If your company is large, feel free to delegate the tasks to more direct managers and supervisors.

8. Small gifts
Smaller call centers can choose small gifts for their employees. Since the work environment is more intimate, you may have had the opportunity to get to know your employees on a more personal level. If that is the case, feel free to purchase work-appropriate gifts that are selected specifically for them. Holiday chocolate, cute warm socks or a delicious smelling candle is sure to please any staff member.

9. Onsite pampering
Getting a massage is relaxing for most people. Consider hiring a massage therapist to treat everyone to a chair massage over the course of a day or more, depending on the size of your organization. Coordinate a scheduling mechanism for employees to use, and encourage supervisors to accommodate these appointments as a workplace benefit.

By having a massage therapist come to the office, you can promote relaxation even in the middle of an otherwise busy workday.

Don't stop there
You don't have to wait until the holidays to show your employees some love. Schedule regular recognition events, seasonal parties, or "just because" occasions to help employees feel appreciated all year-round. Happy employees are more productive, so make an effort with your call center workers and experience the benefits that only higher morale can provide.
Source: http://blog.playvox.com/9-ways-to-show-your-call-center-employees-holiday-love
Publish Date: December 16, 2016 5:00 AM
---
Does your company anticipate growth in the upcoming year? With any degree of business savvy or just plain luck, the answer will hopefully be 'yes.' The question is, are you prepared for where your company is headed? Can you build and maintain customer relationships? Can you scale your workforce to meet the rising demand for sales and service? Do you have the tools to put the customer first and get the job done right? Call center software is a booming industry, one which has much to offer successful companies big and small. Here's a list of call center software that will help you get ahead of the competition in 2017.

---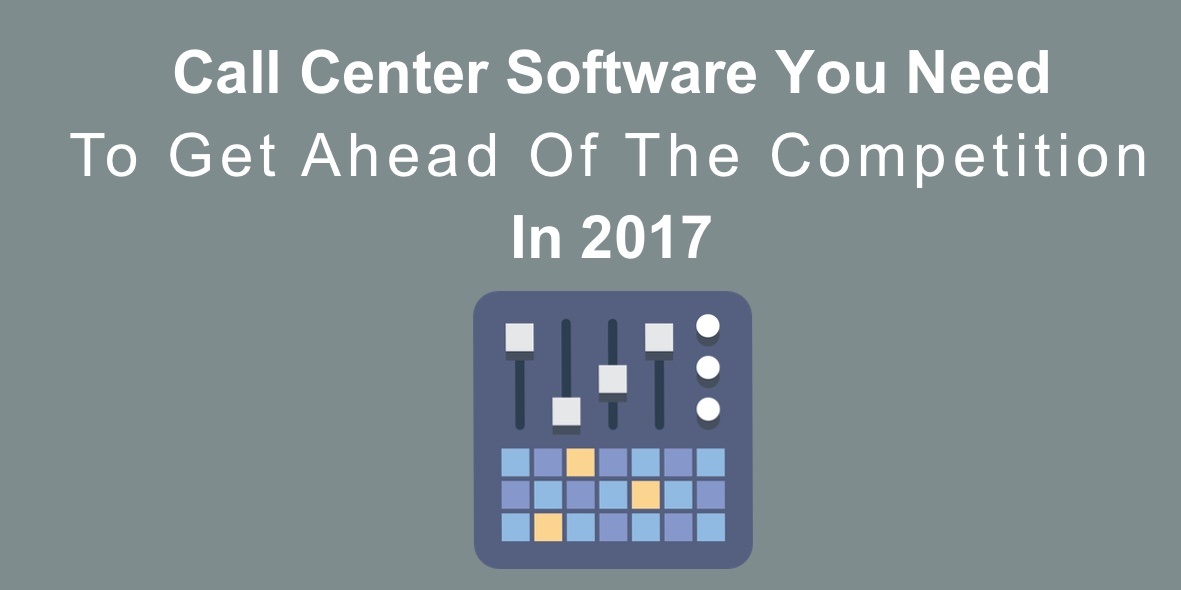 Five9
Highly versatile and scaleable, Five9 is used not only for cloud-based customer support, but also to improve marketing efficiency with features like an intuitive dialing system. Agent productivity and customer wait time can be managed and improved using its intelligent and customizable call routing system.
Zendesk
This customer support platform provides a cloud-based solution center for companies big and small. Customers can create a support ticket and receive help in an instant via their messaging platform or live chat. Zendesk prides itself in achieving 86% customer satisfaction, well above the industry average.
TalkDesk
This company offers customers a free 14-day trial of their service platform. Among a myriad of call center features and integrations, Talkdesk displays at-a-glance real-time stats and monitoring for KPI's like average wait time. Agents can update their status in real time, making it easy for management or other agents to determine each other's availability and ultimately reducing customer wait time.
Incontact
This platform allows agents to manage inbound call volume with various call routing features such as interactive voice response, computer-telephone integration, and automatic call distribution. Furthermore, Incontact offers a suite of workforce management tools to keep agents and call centers operating optimally.
SalesForce
Salesforce is the titan of the CRM industry. This innovative company rolls out upgrades three times per year, and its services range from IT support to contact center solutions and everything in between. Fully customizable, SalesForce uses metadata ("data about the data") to constantly analyze the evolving needs of its client base, and even provides a platform through which companies can develop their own apps to meet their exact specifications.
LiveChat
This platform zeroes in on the instantaneous feature of live chat with your customers. As simple as it is useful, LiveChat is an app that can be added to any website to allow customers to reach agents directly and immediately while browsing or shopping from a company webpage. From the agent perspective, LiveChat helps agents to manage multiple chats using a simple color highlight over customers' names to indicate how long they've been waiting. Agents can even see what customers are typing before they press 'send,' so they can be ready and waiting with the perfect response.
VersaDial
This call center software offers VSLogger Unlimited, which records all your inbound and outbound calls, allowing managers to get continuously updated snapshots of their agents' activity via dashboards and run detailed reports to discover call traffic trends.
Scorebuddy
Scorebuddy is a cloud Quality Monitoring solution for scoring customer service calls, emails and web chats. With all QA in one place and a strict anti-spreadsheets mentality, Scorebuddy saves time and improves the ROI of quality monitoring.
ChaseData
This cloud based call center solution software offers leading edge technology and value for call centers. Superior performance, customer service, and user friendly interfaces make ChaseData a top rated call center system. Features include outbound predictive dialing, queued progressive dialing, and managed preview dialing. This powerful software suite easily integrates with a multitude of third party applications.
RingCentral
This platform delivers powerful, multichannel capabilities that let customers decide how they want to engage with you. With its comprehensive feature set, you can resolve issues faster and more effectively and increase customer loyalty. Highlights include advanced routing; queuing and distribution; agent and supervisor capabilities; analytics and reporting; third-party integrations; and bundled, simplified billing.
Aircall
This system is designed to provide better insight into callers and their needs, and to facilitate collaboration on customer calls. It integrates with your CRM to show information about the caller, delivers deep analytics and helps teams share and collaborate on calls, and allows agents and manager to make data driven decisions.
Playvox
Playvox is a customer service QA monitoring tool that works with multiple third party integrations such as ZenDesk, SalesForce, LiveChat and Five9. Not only can managers monitor calls, they can also seamlessly coach, train and reward agents thanks to the user-friendly dashboards and statistics. Not to mention, communicate with their team, all from the same platform.
We'd like to believe that our software integrates all the tools needed to run a smooth internal call center operation. What more could you need?
Should you be interested, we'd be glad to show you how PlayVox can benefit you through a demo. Or if you want to test it out yourself, we also offer 14-day trials!
Clicktools
A premium feedback software for business, Clicktools improves the customer experience on the frontlines. Centrally manage all customer interactions to ensure you're driving loyalty and future revenue. You'll also increase productivity by automating feedback collection, so that agents can focus on more meaningful, personal customer engagement that drives upsells and advocacy.
---
With so many types of call center software programs to choose from, your company must invest wisely in order to compete. If you already have systems in place, be sure that the future software is able to integrate with your existing format. Let 2017 be the Year of the Customer for your company, and leave the competition behind with superior customer service.
Source: http://blog.playvox.com/call-center-software-you-need-to-get-ahead-of-the-competition-in-2017
Publish Date: December 15, 2016 5:00 AM