PlayVox - ContactCenterWorld.com Blog Page 4
Quality assurance is a critical aspect of contact centers, serving to improve agent productivity, and the customer experience.
It is well known that call center quality assurance teams have a heavy workload. Between ensuring script adherence and trying to cover as many calls as possible to meet sample size goals, call center quality is no easy feat.
Automating operational call center monitoring tasks is a great alternative to not only save time but also serve to boost efficiency in a call center and increase sample size to 100%.
By checking every call, QA can vastly improve efforts to enhance customer service and overall call center performance. Automated QA monitoring provides immediate and deeper insights which could save you some serious costs.
Below, we'll give you a brief overview of how to start automating your call center QA process to stay ahead of the competition.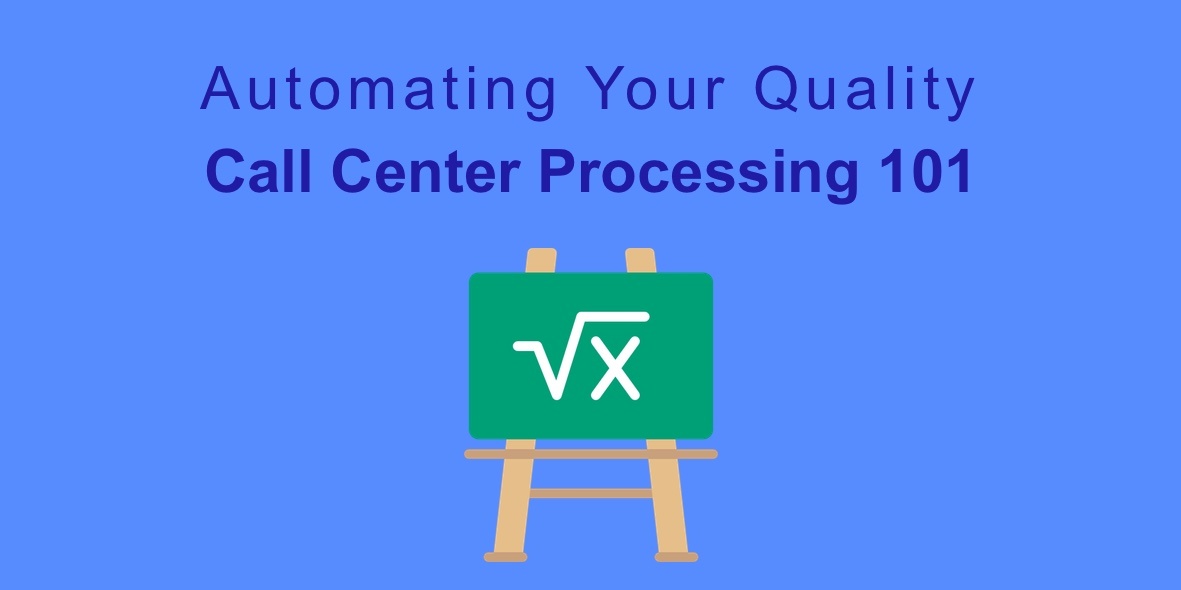 How to start automating your call center QA process
Find the right technology-solution for your company
Measuring quality manually can be a long and arduous process and trying to scale up sample size manually would be a very expensive feat.
If you're looking for an automation system, ensure the new system is compatible with your current call center technology. The new software should be able to meet current and future needs as well.
Before selecting a technology solution, ask yourself:
How will it improve agent performance?

By what percentage will the system improve data efficiency?

Are there any compatibility issues with our current programs?

How long will it take to see a return on investment?

What will be the annual saving compared to doing the work manually?

Will our monitoring solution protect us from a legal challenge?
Introduce the automated quality monitoring to your agents
Once you've decided on tool, it's time to introduce it to your staff. More often than not, there is always resistance to change in a company setting. It's normal for staff to feel reluctant to change the way they have always done things and might need some guidance and convincing.
Especially when it comes to QA, it's important for agents to be involved and aware to remove negative perceptions around the process.
**Quality assurance: top-down or integral part of the contact center?**
Automation can actually work in the favor of agents. An objective tool will replace human ears to listen to agent and customer interactions. This allows for greater accuracy and removes subjectivity at the time of feedback. What's not to love?
Implementation of the QA automation process
When launching a quality management program, determine a 'pilot phase' to identify potential issues and make any necessary adjustments. This could be a program tweak, voice recognition adjustment, or how your QA team and agents adjust to the tool.
During this process, you should start by defining how employees' jobs are tied to the organizational goals as well as the mission and vision. Train agents and set daily, weekly and even monthly performance goals.
This is also a great time to put in place a straightforward reward system for outstanding employee performance as well as a coaching mechanism to train those who need extra support.
Once your tool, staff and processes are all in place, you're ready to press 'Start'.
Benefits of automation QA process
More data and greater customer insights
Automated QA processes can monitor and analyze large amounts of data which can provide greater customer insights and more accurate feedback come evaluation time. Automated analysis eliminates the randomness of sample size thanks to its ability to analyze every single agent to customer interaction, thus providing the whole picture and not just pieces of the puzzle.
Provides great training material
In addition, an automated QA tool can go beyond quality and even serve for agent training purposes. Calls can be saved and organized by keyword, tone of voice of the people on the line and more.
Real-time data collection and action
KPI data is collected live meaning that issues can be identified immediately allowing managers to resolve mishaps quickly before they escalate. This means that the customer experience can be improved without having to wait to collect and analyze data, possible taking months until action is taken upon.
---
QA process automation could possibly the best thing that has happened to your call center since your agents switched from using phones to computers.
Subscribe to our blog below to receive weekly QA information straight to your inbox!
Source: http://blog.playvox.com/automating-your-quality-call-center-processing-101
Publish Date: October 27, 2016 5:00 AM
---
Call centers are the front line of customer service but many common call center problems can stand in the way of top-tier customer service.

It is well known that a call center is one of the toughest work environments, which can result in increased agent absenteeism, agent turnover and costs while decreasing customer service quality, team morale and effectiveness. Therefore, when the professional environment is unhealthy, business dooms.
But this is only the tip of the iceberg. There are several other concerns that need to be addressed and companies have now started focusing on enhancing the quality of service. Agents should be more than ever skilled and equipped not just for script reading but for more complex problems. They need to be able to act autonomously should a problem arise.

So what are the biggest problems that call centers are facing today? And how can you improve efficiency and optimization? Below we discuss 4 common problems call center managers are dealing with today, and how to overcome them.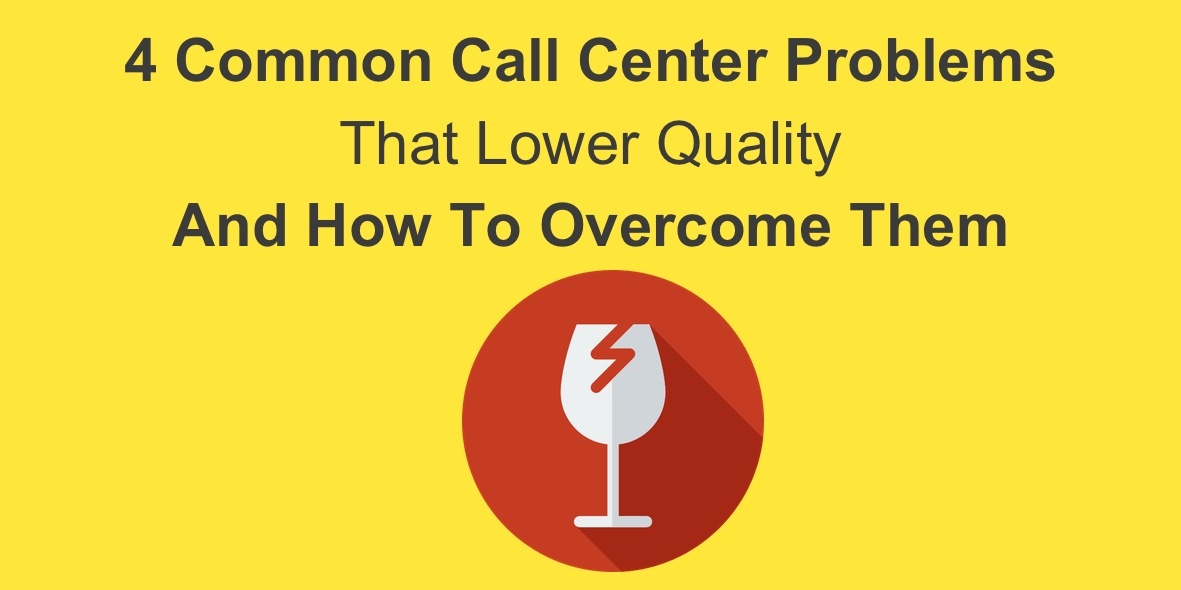 Common Call Center Problem No 1.
Agent attrition
Employee attrition has long been an issue in high-volume hiring environments, such as call centers. Cramped in a cubicle 9-10 hours a day, answering calls of frustrated customers, low pay, and slim benefits could be why agents do not see a future in this environment.

According to a recent Linkedin report, in addition to the law wages, compensation still remains one of the biggest challenges in recruitment for a call center.

In addition, a call center employee with aspirations can easily get discouraged given the little or no room for growth in a monotonous job. As a result, agents and employees have high rates of burnout, turnover, and poor performance.
**Check out the 13 ways to boost call center performance**

Solutions
Recognize and reward
Most call center agents only communicate with superiors when something is going wrong. However, call center managers should recognize and acknowledge the effort as well as the outstanding performance of their agents. It is the easiest approach to build trust, strengthen agent-manager relationships and bring positive energy to the workplace.

Competitive pay and benefits
Call center agents work hard, and rewarding them for a job well done, will keep them motivated and willing to stay in the company. Compare company benefits and wages to other call centers in the industry as well as offer incentives and even reward programs to compete for the best talent.

Control and training
It is crucial that skilled and motivated agents are able to not only handle a conversation successfully but to gain customer trust as well. Coaching agents with traditional training methods can be quite time-consuming and not necessarily the most effective way.

Instead, the agent should be trained to provide value to the company. See how you can teach agents to deliver personalized customer service.

Gamification
Gamification is transforming call centers. With the right game mechanics, tools, tactics and techniques, managers can transform their call center into a customer-centric operation by motivating employee engagement and achievement.
**Don't use gamification in your call center? Here's why you should!**

Common Call Center Problem No 2.
Low customer satisfaction
According to SQM, a U.S. customer survey research, 20 to 30 percent of a call center's call volumes are call backs from previous, unresolved issues.

Although most dissatisfied customers will not complain, even worse, they will leave and never come back.

And even if the call center compensates customers to make up for their bad experience, it takes 7 positive experiences on average to make up for one single bad one.

Solutions
Provide IVR
An optimal solution to enhancing customer satisfaction and loyalty is by providing an Interactive Voice Response or else skills-based routing. When the customers call, they will have a more personalized experience.

IVRs collect information about customer's needs and will transfer the customer to the most appropriate agent or department. In addition to the reduction of operational costs, the advanced system can place high-value callers to the front of the waiting queue meaning that even if all agents are busy, the team will never lose a high-value customer.
**Is your Interactive Voice Response (IVR) doing more harm than good?**
Customer surveys
Make customers the spotlight of your call center, and constantly ask for feedback and opinions. Customers will provide you with a wealth of information about your product, service, agents and more. All you need to do is listen.

Reassess your KPIs
Metrics by which you measure agent performance could potentially be harming your customer service. KPIs such as AHT pressure agents to handle call within a certain amount of time, leading them to transfer the call more than necessary, "accidently" get disconnected and provide a generic service.

Review your scorecard and make sure agents are focusing on metrics that really matter and don't backfire.

Common call center problem No 3.
Not putting employees first
A decrease in call center performance levels can be the result of many things, including low morale. Call centers have learned to place a lot of importance on their customers, forgetting to check in on their staff every once in a while.

KPIs such as customer satisfaction (CSAT) are more commonly used than employee satisfaction (ESAT). According to a recent survey by ICMI, nearly half of respondents do not track employee satisfaction within the call center.

An over-reliance on traditional metrics such as Average Handling Time and Speed To Answer, make it difficult for agents to improve because such metrics ignore quality, overwork agents and ultimately lead to a decrease in performance.

Solution
Focus on non-traditional metrics
Focus on qualitative and quantitative metrics, such as real-time customer feedback, balanced scored cards, and Net Promoter Score which all work to further improve performance levels.
**More important that Net Promoter Score? Agent Promoter Score**

Common problem No 4.
Too many tools
Many call centers are using multiple and outdated software to help them with their day-to-day operations instead of using a single tool.

This means agents in some call centers are opening and closing up to 10 different software to resolve a single query and spending an enormous amount of time on administrative tasks.

Solution
Integration
Adopt new software that will integrate with the existing ones in the call center. Or opt for a platforms that already have multiple systems integrated into it, such as ZenDesk or PlayVox.
ZenDesk provides a cloud-based customer support platform which allows quicker and easier interaction between businesses and customers, giving agents the ability to handle multiple systems from one single source.
PlayVox, which easily be integrates with ZenDesk, provides the tools to run the QA operations of your call center, centralizing training, coaching and evaluation tools.
---
Are you struggling with one of these common call center problems? Share with us how you tackled the issue and resolved it in the comment box down below!


Source: http://blog.playvox.com/four-common-call-center-problems-that-lower-quality-and-how-to-overcome-them
Publish Date: October 19, 2016 5:00 AM
---
Whether you're starting or improving your call center quality assurance program, processes always require a lot of work and research.
To cover as much about quality assurance processes as possible, we've centralized a few helpful tools and articles from around the web to save you time and energy searching.
From the preparation of a QA program, to scorecards to KPIs, below you'll find our top recommended articles to help you build and improve.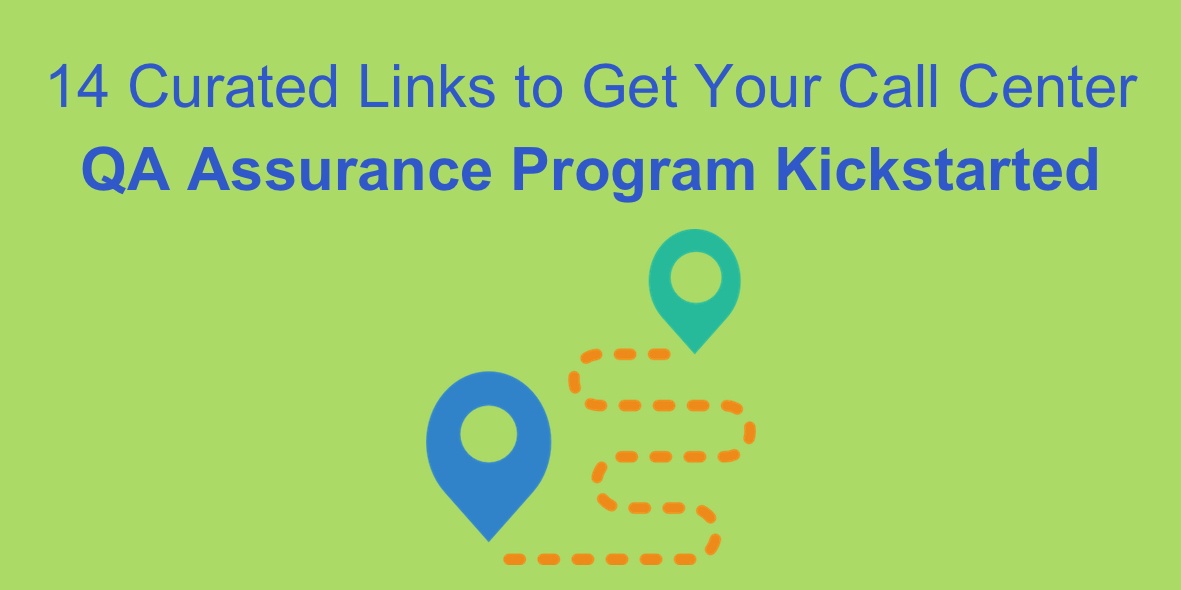 Start on a solid base
Establish a good base on how to go about building a strong, result-oriented program for both management and front level employees by starting to develop these important points.
These points will start guiding the way you create your Quality assurance program and ensure you get the most out of your processes.
5 Things To Know Before Creating A QA Monitoring Program
Answer all your technical questions
Many of the technical quality assurance questions that might arise while creating your quality process can be found here.
Whether you're wondering about scoring, QA training or how to select customer calls, VPI will answer 20 of the most important questions regarding call center QA and performance management.
20 Call Center QA and Performance Management Questions Asked and Answered
Creating a scorecard
Designing your call center quality score cards is possibly one of the most important things in your call center.
It will define how agent feedback is done as well as the training opportunities and improvements that will shape the call center.
In short, your call center can only be as good as your scorecard.
This helpful list of points will help guide your item selection when formulating your scorecard evaluation form.
Sample Call Center Call Scoring Evaluation Form Items
Sample scorecard
Quality scorecard evaluations come in many shapes and forms. If you're curious to see how other companies structure their evaluations, Zappos generously shared their QA scorecard so you can see how they grade, their point system and structure so you can build and improve on their model.
Transforming score card data
Once enough data has been collected from the scorecards, it's time to analyze the information, extract results and improve processes.
See how to use the results to their full potential so you can implement change, train and reward staff adequately.
How To Turn Raw Data From Your QA Scorecard Metrics Into Gold
Defining KPI's
Among the favorite KPIs of call centers, Net Promoter Score (NPS) runs high. And why not? After all, NPS measures the willingness of a client to recommend a brand, product or service to their family and friends.
However, this article will provide great insights as to why Agent Promoter Score could be a potentially more important KPI and why staff are just as important if not more than your customers.
More Important Than Net Promoter Score? Agent Promoter Score
In a sea of endless KPIs, determining the most relevant ones for your scorecard can be downright confusing. Should you choose Average Handling Time or First Call Resolution? Should you really measure Adherence to Schedule or is it harming the office morale?
ICMI share their "
Seven Metrics to Watch for Call Center Success
"
and
Ameyo give you their top metrics
so you can better define your priorities.
Quality program success story
There's nothing more inspiring than real life success stories. Find out how Zappos turned their QA program upside down and opened up the channels of communication within their Quality team.
A Zappos Lesson in QA Management
Quality assurance for small and medium businesses
If you're a small organization, don't think that a Quality program is unnecessary, intimidating or expensive.
With some careful thought and planning, a QA program can be easy to build, standardize quality and reduce customer experience no-no's.
8 Steps To Building A QA Program For Your Support Team From Scratch
Hiring the right QA manager
A team is as good as each member in it. Hiring right is a key part to ensuring a good fit and a lower attrition rate.
Don't know what to look for when hiring a QA analyst for your support team? This article will highlight key skills to look for on resumés and during interviews.
Skills To Look For When Hiring A QA Analyst For Your Support Team
Making QA a team effort
Quality assurance is not always well seen. Often, it's viewed as a way to monitor employee activity when in reality its main goal is to improve call center quality and delight customers.
Learn how to gamify the process through competition and recognition so all staff can contribute and feel included.
How To Integrate Competition And Recognition In Your QA Monitoring Program
Improving and discovering pain points
If after this you're still having trouble pinpointing what needs fixing in your call center, this article will discuss a few common pain points that contact centers usually face.
5 Factors Harming the Quality of Your Contact Center
But if you're a perfectionist, you know that no matter how well things are going, there is always room for improvement.
Find inspiration through these
35 Ways to Improve Your Call Center Quality Assurance Program
.
---
Liked our curated list of call center QA tools? Subscribe to our blog and receive QA advice and tips for improvement straight to your mailbox!
Source: http://blog.playvox.com/14-curated-links-to-get-your-call-center-qa-assurance-program-kickstarted
Publish Date: October 14, 2016 5:00 AM
---
The majority of customer service consists of us being reactive. Agents answer calls, customer questions and respond to external stimulus.

And although this is fine and perfectly acceptable, it's time we take customer service a step further.
By being showing initiative and being proactive instead of reactive, we can more easily delight our customers as well as anticipate mishaps, and prevent instead of cure.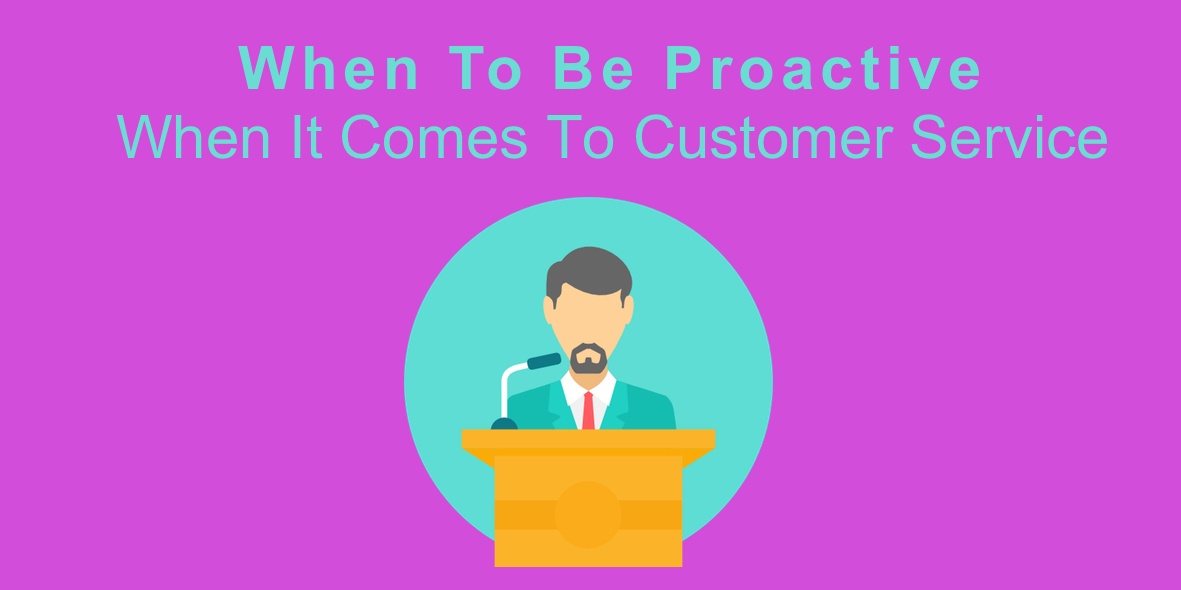 Public company updates
Even if your updates will benefit the customer, clients like to be aware of the changes they will encounter and loyal fans will want to try and test all your new features.

Keep them in the loop about the changes your company is going through which can potentially impact them and their experience with your brand.

Organizing an event? launching something new? Be loud about it.

And don't count on people to remember the first time around. If you need them to take action (install an update, sign up for an event) proactively remind them. People are busy and easily forget. Your message might not have reached them at a convenient time the first time around and they might not have had the opportunity to take action. Be insistent and frequently, but gently nudge them.

When visiting your website
Reaching out through live chat lets visitors know you're there should they need anything while they browse around.
This isn't simply about offering live chat and letting customers contact you. Many chat programs offer live-monitoring software which allows you to see who is currently on your site, how long they've been on, and on what page as it's happening. With such a wealth of information, you can make well-thought out moves to engage the visitor and get them to do what you need them to (whether it be to ask a question about your product, prices, delivery).
Proactive live chat can be used to address prospect clients on your website or if your product or service is online based, it can serve to assist customers while they use your product.
**Learn how to optimize live chat on your website**

To provide them with useful information
WhatsApp and email are great tools to send useful information to your potential and existing clients. Valuable information doesn't include pushing products or fun facts about your company. It means sending relevant sales, product tips and tricks, and perhaps even industry news that could be of interest.
**Is Whatsapp the future of customer service?**

You don't want to be that pushy sales guy. You want to be the friend that gives a nudge and provides value when they need it the most. When the time comes and they're ready to make a purchase, who do you think they will listen to?

To avoid customer complaints
Not everything always goes as planned. And that's OK. But as a company, you have the responsibility to deliver a certain standard. If for any reason that standard is not met, it's up to you rectify before it causes widespread damage.
Believe it or not, customers are very forgiving if they know what to expect, even if it's not the best news. Warning in advance and public apologies can save you from customer backlash which can easily spread like wildfire, harming your brand and extending to what would have been your potential and future clients.

**11 steps to handling customer complaints on social media**

On the web, forums, and social media
Customers don't always talk about you on your networks or tag you properly. Or they could be looking for your services and don't even know you exist.

This is where your powerful scouting talent can be put to good work. Search the web for potential opportunities including:
Mentions of your brand name
Mentions of misspellings of your brand
Complaints of your competitors
Questions regarding your sector or products/services you offer
Webinars, specialty forums, and groups as well as standard social media (Twitter, Facebook, Instagram, etc.) are great places to start your search.

TIP: An easy way to monitor activity without spending too much time is to set up alerts for keywords through your CRM.

To answer common customer questions
You've been in business for a while now and you have a pretty good idea of what your potential clients and existing customers ask for.

Create a proactive customer service system by offering self-service. As I love to say, help customers help themselves and make it easy for them to find the answers they are looking for. Tutorials, videos, forums, ebooks, accessible product demos and FAQ sections all work together to feed the self-help area of customer service.
**Create a top-notch customer self-service**

Save them the hassle of having to call and write to you. Provide easy-to-find and multiple smart search options ("Did you mean…?") If their answer doesn't appear, offer alternative solutions. Whatever you do, remember that customers are lazy, the less they're asked to do, the better.


---
Proactive customer service is the future of how we attend to our clients. Although we are currently more reactive, to excel and delight, we must increasingly begin to take more initiative and make that first step to reach out.
Source: http://blog.playvox.com/when-to-be-proactive-when-it-comes-to-customer-service
Publish Date: October 7, 2016 5:00 AM
---
Could Agent Promoter Score be the next NPS?

Whether aiming for faster growth or increased profits, many call centers use NPS as the foundation of their framework. Net Promoter Score measures the willingness of customers to recommend your company's products or services to others.
This metric is used to gauge a customer's overall satisfaction and loyalty to a brand.

But with so much importance placed on NPS, could there possibly be a more important score? Not only are customers becoming increasingly savvy, but employees are becoming ever more demanding. As a result, Agent Promoter Score is the new kid on the block and it's tackling customer service and satisfaction from the core... starting with employees.

Call centers all too often suffer from high turnover and pay the price through lower quality customer service and high training and hiring costs. As a result, they are beginning to see the need to care for the wellbeing of their employees.

After all, it is only by caring from within that we can bring truly great customer service.

Which is why we will discuss why Agent Promoter Score is the new Net Promoter score: the ability to measure the willingness of staff to recommend your place of work to their family and friends.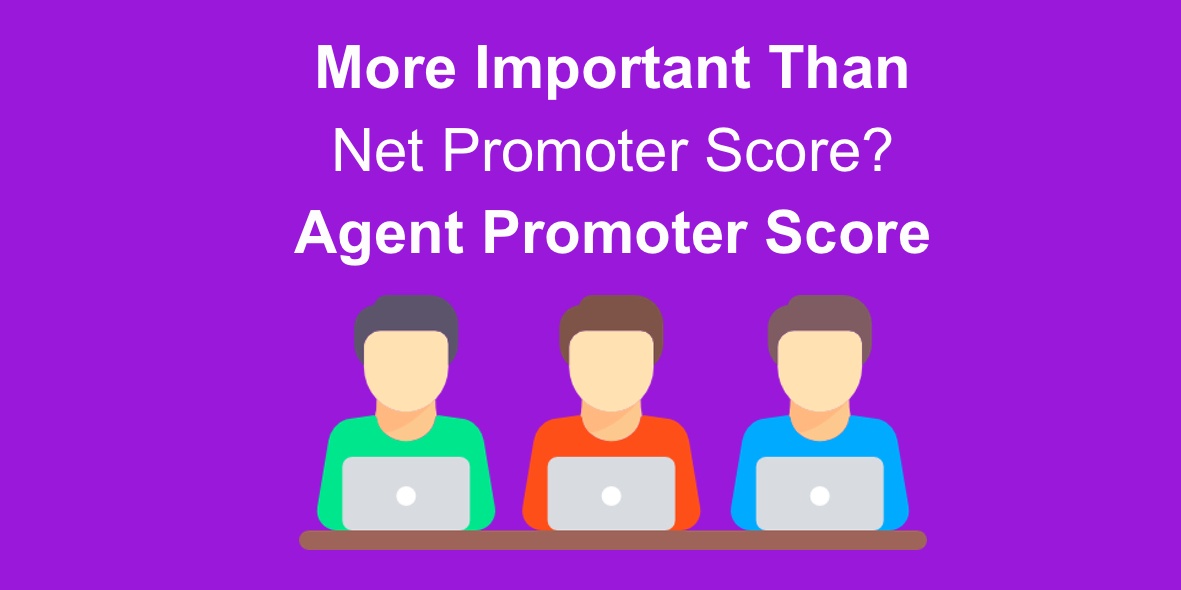 Why Agent Promoter Score?
Sure, your staff seems to be doing okay now. But in a dynamic workforce where true talent gets their pick and choose to their heart's desire, it's important to consider your staff's needs so they are doing better than just 'okay'.
Some companies in other sectors have understood the importance of employees satisfaction. However, the call center world is still a step behind. This can be seen as an opportunity to get ahead and stand out amongst potential candidates by offering competitive employment benefits.
Focusing on your Agent Promoter Score goes beyond creating a healthier workplace. It fosters collaboration, boosts morale, and productivity and ultimately reflects in your customer service.
Looking to improve your QA? Check out these call center quality assurance best practices
How to improve Agent Promoter Score?
Although salaries are still important, it's not the only important factor that plays on an employee's wellbeing. Going beyond money, younger generations have new expectations as to what they want to get from the workplace.

And if you want to keep service high and turnover low, then the next part is for you.
Ergonomic Workplace
First things first, your office space will say a lot about your culture and what's expected of staff.

Walled cubicles, a cold break room, and a separate management office immediately translate to independent work, lack of communication and hierarchy.

On the other side, a spacious open room where both staff and management collaborate, ergonomic office furniture and an offering of wellbeing activities such as yoga and meditation clearly convey open communication and valued employees.

A career path
As individuals, we all want to grow, change and evolve both personally as well as professionally. If this option is not being offered within your organization, unfortunately, staff will eventually have to look for such opportunities elsewhere.
Empower staff and help them be their best selves by providing frequent feedback, setting goals and offering a defined career path.
Make available the tools to achieve set goals. The means providing trainings and coachings. Through this method, more than a boss, you become their mentor for success. Who wouldn't want that?
What's your call center management style?

Work-life balance
Even if you can't provide the same outlined road for staff to evolve personally, you can give them the space and time so they can do so on their own.

A balanced work-life schedule, paid leave and vacation all contribute to an employees well-being and happiness. If your company offers such benefits, you're guaranteed to lower retention as statistics show that frequent vacationers are significantly less likely to leave their company.

Not only will you be able to retain talent, but you'll also increase staff productivity. Time off lets the mind destress and employees can come back to work revitalized. Plus, employees who go on vacation more frequently have been shown to be more productive than those who don't as they maximize their work time in the office.
Discover free ways to boost agent performance in your call center
---
Agent Promoter Score is a great way to know if your staff is truly content in your organization. Remember, a happy employee is more likely to be productive, provide great customer service and stay with the company.

The end result can lead to increase sales, customer satisfaction and a dramatic decrease in hiring and training costs.

Who wouldn't want that?


Source: http://blog.playvox.com/more-important-than-net-promoter-score-agent-promoter-score
Publish Date: October 5, 2016 5:00 AM
---
When customer self-service comes to mind, we think of it as a time-saving and easy way to provide customer solutions without having to deal with the customers themselves. Sounds lovely, doesn't it?

Yet, many companies still believe their FAQ page and search box is enough. Sorry to say, but this just won't cut it anymore.

And if you feel self-service isn't a must and prefer clients to reach out to you so you can provide a personalized experience, think again. Customers are lazy and asking them to reach out could potentially cost you sales.

To help you get started, we'll discuss the benefits a proper customer self-service and how to go about building one.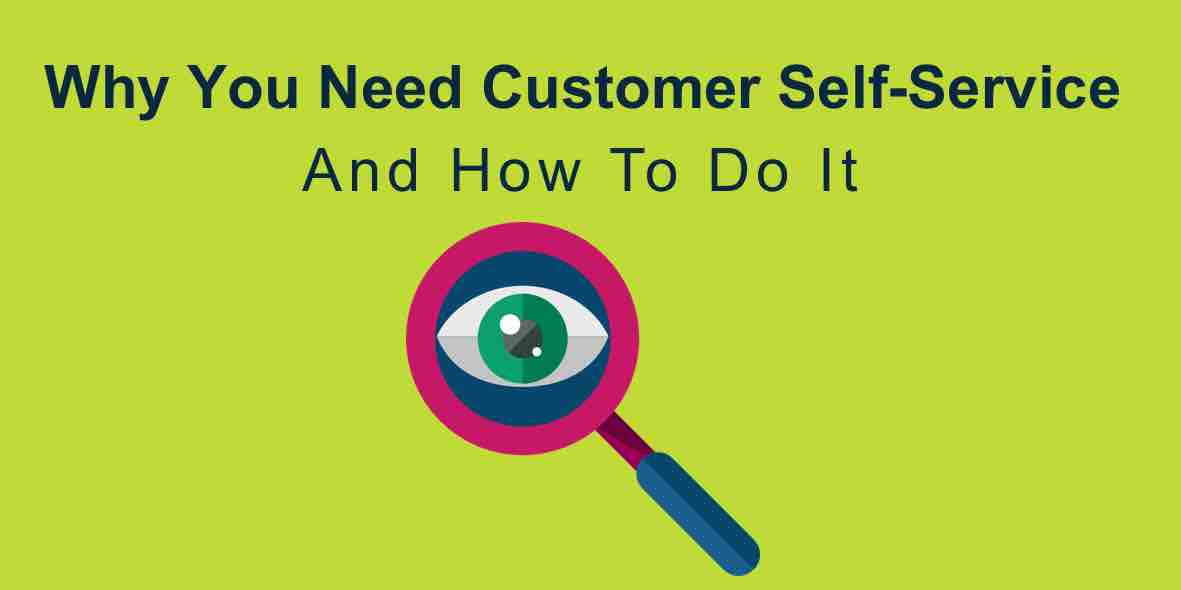 Clients like to try to figure it out themselves first
Before contacting the company in question, most clients prefer to search for the answer themselves.

Think about how many times you've Googled how/where/when to do something before getting in touch with the company to assist you?

Forums and YouTube videos suddenly become our best friends. Unless it's too technical or absolutely needs an agent, in most cases, customers like to work it out on their own.

It reduces the workload of your agents
Time is money! The more you can efficiently redirect clients to self-service, the more time agents have to bring real added value to cases and customers that really need it.

Stimulate agents and bring them new challenges. Not only will you save agents from boredom and mind-numbing work, but most importantly you'll maximize their potential!

How to create a great self-service?

Provide in-depth answers
Although the customer questions might seem obvious, every answer should be thorough and well-thought out. Many companies make the error of having little information available to customers.
Help clients help themselves by providing them with all the possible tools. A more detailed answer doesn't mean more words. Don't hesitate to use screenshots, tutorials, recorded webinars, links and so on to help create a rich self-service where clients feel they are being accompanied and walked through every step of the way.

Promote self-service
Go beyond the search box at the top of you page and create popups and links where potential questions may arise.
Let's say a customer was about to close a purchase but forgot to check the return policy. Linking to the complete shipping and return policy on the very page where such question might arise is not only proactive but helps the client move along the customer journey.
By putting yourself in your customers' shoes you'll be able to provide the right information at the right time and the right place. The key is to bring the information to the customer so they don't have to look for it.

Create user-friendly content
If it looks confusing, clients will immediately give up and resort to getting in touch with one of your agents. Therefore, self-help needs to be soft on the eye and easy to understand.

Avoid complicated jargon and abbreviations and instead, opt for straight to the point, 5th-grade reading level. Break information down into bite size pieces, use visuals and create videos which make information consumption fast and easy.

Make it interactive
To ensure that your self-help customer support service is working, there's no one better to ask than the clients who use it.

Consider including a comment section and 'was this helpful?' at the end of every piece of content. Or why not create a forum where agents can interact and answer questions that might not have yet been addressed so it can be viewed and accessed by other customers?
Making self-service interactive is essentially like getting feedback from your customers and provides you with a wealth of information to know what's working and what needs improvement.


---
Customer self-service is more than a brief FAQ page. When done well, it can have the potential to move clients along their journey and unburden agents so they can focus on bringing real value.
**Learn how to create an FAQ that closes sales**

Plus, customers will appreciate you for providing them with the right tools to figure out the answers themselves. What's not to love?
Source: http://blog.playvox.com/why-you-need-customer-self-service-and-how-to-do-it
Publish Date: September 30, 2016 5:00 AM
---
Defining the metrics by which you will measure the performance of your customer service support staff can be exciting. These metrics and KPIs are essentially the guidelines to improving and growing your customer service and support team.

In this defining moment, it's easy to get lost in the hype and want to control and measure every aspect of your customer service. After all, the more data the better, no? Think again. All the heaps of data you will collect will need to be analyzed and transformed into results. It's no use collecting just for fun.
Gathering data can be a time-consuming chore, therefore it's wise to choose the metrics you will evaluate with care.

Below, we'll review how to choose the right metrics for your customer service support to optimize both your time and your team's performance.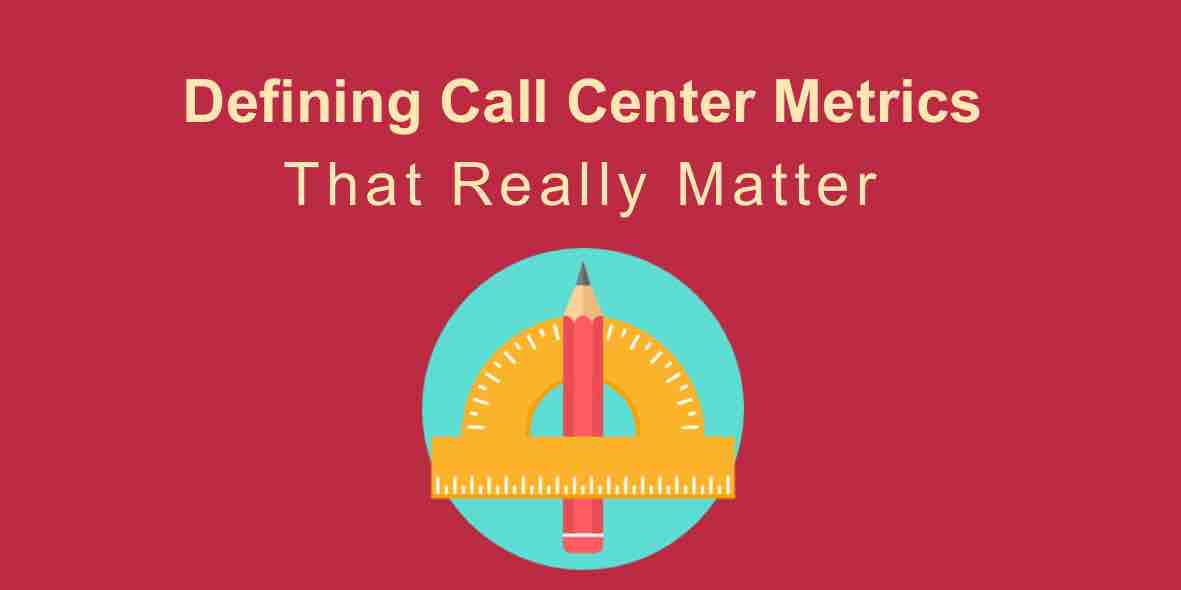 Metrics that are in line with your SLA
Your customer service support center is working in line with an organization that has specific goals to be met. Perhaps they need to increase their sales, technical support, or even take bookings and appointments.
Depending on the organization's need, select relevant KPIs that make sense. Assisting with tech support? First Call Resolution might be more important than Average Handling Time. Taking bookings for a popular chain of restaurants? Average Handling Time could be more appropriate.
To choose your metrics correctly, review the Service Level Agreement signed with the organization to align agent goals.

Metrics that can be taken action upon
Metrics ultimately serve the purpose of measuring to improve. If you can't take action upon the results, then it becomes useless.

Let's say you have a poor CRM and agents must do more manual research and don't always have quick access the key information. As a result, agents take longer to complete their 'After Call Work'. Yet, for whatever reason, you know this aspect of the business will very unlikely change. The means might not be there, or there might be other priorities and pressing issues.

Focus on metrics that are in your power to improve and change. Although they are all useful, not all will be appropriate for your customer service support center.

Metrics that your customers care about
When a customer calls, they have certain expectations in regards to the service they receive. Generally speaking, they don't like to wait long and expect a friendly and knowledgeable person to assist them. In this case, metrics such as Average Abandonment Rate and Average Time in Queue can help you figure out how much time a client is willing to wait and if you need to work on the staff's shifts to decrease customer waiting time.

Measuring such customer-centric metrics will cause a direct impact on the happiness of your customers and you'll be able to see immediate results.

Metrics that do good
Just because it can be measured doesn't mean it will be used. Perhaps you decided on measuring the Occupancy Rate of your agents to see their productivity. Although you think you're measuring productivity, such a metric could potentially demotivate and/or stress your staff depending on the goals set around such metric. As a result, taking action upon such metric can be dangerous and potentially lower office morale, causing the opposite result of what it was meant to do.

Adopt metrics that will bring positive change and improvements.
---
Metrics seem harmless to measure, but avoid falling into, 'let's measure it and see what happens' mode. This causes unnecessary work for your QA team when they should instead focus on more productive tasks such as training and bringing results.

By cherry picking the necessary metrics, you can optimize your team's time and shorten the amount of time it takes between measuring, analyzing and improving. You'll be able to improve and see results faster.

So cut the fat and use metrics that are in line with your staff and organization. Everyone will appreciate actionable metrics that improve productivity and processes.
Source: http://blog.playvox.com/defining-call-center-metrics-that-really-matter
Publish Date: September 28, 2016 5:00 AM
---
Could your clients tell you apart if you removed your brand logo?

Defining and creating the right brand voice takes time and consistency. Only by developing your methods will you develop a character and brand that will set you apart.
The other day, I was watching an Ellen DeGeneres episode where she sends Kevin, one of her employees to act as a cashier in disguise in popular consumer stores. She tells him absurd things to say to the store's customers through a mic inside his ear. And believe it or not, faithful fans of the Ellen show were able to guess that this was Ellen's doing. Now that is true knowledge of how to rock an amazing and distinctive brand voice.

It's up to do the same with your brand. Sure you may not have as many fans, but whatever size community of followers you have can become even more loyal if you acquire a distinct brand voice.

Don't know where to start? Let's review the basics for establishing a brand voice that will create loyal followers and advocates and help you increase your sales.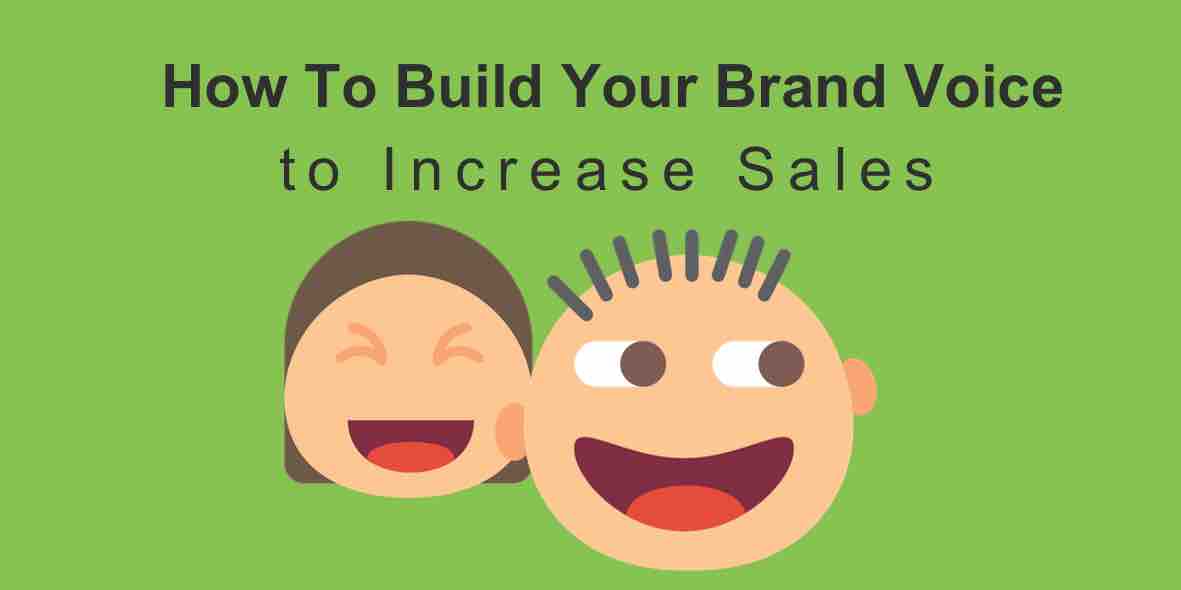 Define your personality
Think about three words that describe your brand and what you stand for.

Then think about your clientele. What kind of relationship do you want to create? Are you their friend, teacher, therapist, or advisor?

To make is easier, imagine that you had one spokesperson in charge of handling all your client relationships.
What's their demographic?
What's their personality like?
Build an imaginary person who would most appeal to your customers.

Sit down with your team and brainstorm what defines you, your tone and your relationship with your clients. Your product or service doesn't have to be exciting or innovative for you to have a great brand voice. It's all about how you want to project yourself. The more emotion you are able to evoke from your clients, the better!

Benchmark the competition
Surely there are other companies offering similar products and services. Take a look at how they are communicating with their customers and how your business can have an edge over them.

Maybe they've already established an awesome brand voice. This doesn't mean you should take on the same tone. Instead, use a different image, try different colors, and adopt new colloquialisms that the competition isn't using.

Define the 'how'
After you've gained a good idea of how you will communicate to your customers, it's time to put it down into paper so that your entire organization can develop the same uniform voice.
Define examples of things your company says and doesn't say. Colors, expressions, emoticons, and attitude are factors that are easy to communicate to employees which they can replicate when they are in contact with clients.

Try it out
Don't go rushing out the door just yet. Unleashing the new you to the public is risky without testing it first. Take a small batch of customers that are representative of your client demographic and present your new brand image and voice to get their feedback.

How did they react to the new look and feel of your brand? Are they iffy about it or are they loving? Take good notes of their comments and see if you can spot trends and a common denominator.

Should you tweak some more, start all over again or are you good to go?

Introduce yourself all over again
Announce yourself first and let the public know that they can expect to see some changes. Explain why you've decided to modify this and that and what changes clients can expect to see.
Your new brand voice should reflect in the look and feel of your company, colors, logo, and basically everything that touches your customers. It should be consistent with your company's vision and mission.
Of course, this is not about redecorating because you got bored with the decor and it went out of style. Never change something good that already works. Doing so could potentially backfire.
---

The main goal of developing a new brand voice serves to adapt a company's strategy to the dynamic market in order to create deeper relationships with ever-evolving customers.

Looking to improve your customer service? PlayVox offers you the tools and solution to manage the quality of your customer support team so you can focus on scaling your business quickly and consistently.
Source: http://blog.playvox.com/how-to-build-your-brand-voice-to-increase-sales
Publish Date: September 16, 2016 5:00 AM
---
Even if the real goal is to make customers happy and help them any way you can, it could be that customers still hate getting in touch with your contact center.
The hardest part about figuring out what needs fixing is that you might not be able to extract a straightforward answer from your clients, even with an
effective VoC
. It's up to you to see the bigger picture and analyze what needs fixing.
Below we'll take a look and discuss the possible factors that could be creating a negative experience for your customers.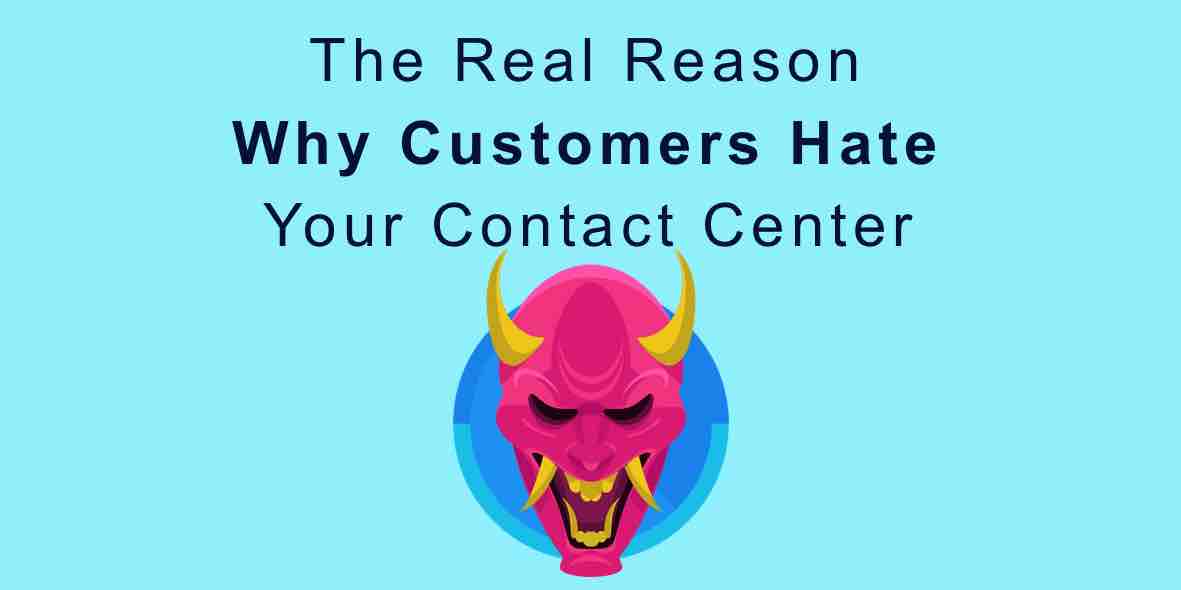 Badly designed IVRs
Sure, IVRs are meant to help clients by directing them to the appropriate agents. Yet often times, clients will give up and hang up before they even reach an agent.
The following issues could be the reason why:
Poor voice recognition
Too many options before moving forward
An endless IVR that seems to never connect the client with an agent
These elements can make a client feel stressed and feel that they are wasting their time. They'll probably end up shouting back at the IVR system, and hang up and never calling back.
Link to a positive IVR experience article.
Agents that don't understand clients' case
Picture this scenario:
A client calls a software company because they have been experiencing some technical issues over the past few days. They have looked through forums and tried to solve it on their own to no avail.
The client calls the customer service and explains the steps they took to solve the problem. The agent then proceeds to tell the client exactly what they have already tried to do. The frustrated customer becomes even more flustered.
Hands up if this has happened to you before. It wouldn't be the first time.
Agent training is such a vital part in building your customer success and brand loyalty, yet many organizations are unable to find the funding and organize themselves to train and hire a top notch team.
**Try these personalized customer service phrases for rock star agents**
Customers have to repeat their issue over and over again
Not all customer issues can be solved through
first call resolution
. Sometimes, accounts need to be activated, agents need to check with their superiors, etc.
And more often than not, customers must call back as customer service doesn't offer a callback service or follow-up. So the next time the customer calls, not only are they speaking to another agent, they have to reexplain their case again and their issue was probably not even taken care of.
This is a clear sign of one of two things:
An inefficient CRM system
Poor note-taking skills and follow up from the agent's part
**See why you need to get rid of spreadsheets in your contact center**
Wait line is too long
Your company: Thank you for calling (name of your company), the wait time is currently 25 minutes. We will connect you to an agent as soon as possible. Thank you for holding.
Client: Hangs up.
Solution #1
If a client has to wait that long, perhaps you need to consider hiring more agents. If the cost is too high, do some research and analyze the peak times and seasons to reorganize your staff's schedule to accommodate the high traffic.
Solution #2
Step up your game and offer to call customers back at a convenient time for them so they don't have to wait in line.
Problem solved.
Agents are incomprehensible
Outsourcing call centers to developing countries have practically become the norm. However, many call centers poorly train their staff and/or don't hire well. As a result, agents have thick accents that are hard to understand and poor speaking skills.
Sure, every company is trying to run a lean operation and cut costs. And although that's fine, knowing which call center you will be working with can essentially make or break your brand. We shouldn't forget that call centers are the face of a company as they are the ones who have direct contact with customers.
So even if you are saving big time on call center costs, you are loosing sales and customers on the other end.
Unfriendly operation hours
Depending on your clientele, the big majority of them will work office hours. This means nine to five, plus the time it takes to commute to and from work. Based on this information, if you have similar operation hours to your customers work hours, this leaves them a very small window of free time to contact your customer service.
Add a long waiting time, a complicated IVR and any other factor listed in this article to the mix and you have the perfect recipe for a deficient customer service.
Customer is not king
Here're some common complaints:
Your client is not happy with their product, they didn't receive it, or it broke after a few short days.
What's your solution?
You stick to the strict guidelines and policies of your company and explain to them that their guarantee has passed, their product appears to have been delivered despite what they say, and it is now too late to provide a replacement.
Although customers might not be entirely right and some try to get away with freebies, many have legitimate complaints and the opportunity cost of sending a replacement, a new order or whatever it is that the customer wants is absolutely worth it.
Answers are generic
Not to sound like a broken record, but generic answers can only lead to a mediocre service.
Teach agents how to personalize their interaction with your customers
.
Generic and scripted answers are cold and impersonal. Let your agents' personality shine through and make the interaction more human.
Hint: Staying on a first name basis and empathizing can go a long way.
---
Creating a positive customer service is creating an environment where the customer actually looks forward to calling and speaking to one of your agents. Few companies are able to do this, but the ones that do are sure to reap immediate and long-term success.
Source: http://blog.playvox.com/the-real-reason-why-customers-hate-your-contact-center
Publish Date: September 5, 2016 5:00 AM
---
QA monitoring is a vital part of running a Grade A call center. But, let's be real. The high volume of phone calls that need to be reviewed and analyzed manually turns QA into an exhaustive and time-consuming chore. Extracting essential information to improve processes can take time and result in delayed implementation.
As with many manual jobs, automated solutions are starting to appear for QA analysis and monitoring. Finally! Thanks to speech analysis penetrating the call center domain, data insights are more in-depth, accurate and delivered faster than ever.

Below we'll discuss the benefits of using speech analysis for quality monitoring and how it can improve your call center operations.


A quicker analysis
Not to state the obvious, but speech analysis would save hours and hours of time spent listening to agent calls and making sure they adhere to compliance standards.
Not only could this work be done faster but every call could be monitored instead of the random call picked out of every 10. Speech analysis for QA monitoring allows a more accurate data collection and provides more information and in-depth review.
Speech analysis could be set up to recognize certain words, analyze the tone of voice and pitch of the speakers to provide the exact same information a QA analyst would have recorded...and more. Not only that, but it could assess live calls and trigger action alerts for supervisors and team leaders to take action if necessary.

Let's say confidential information was shared or inappropriate language was used. The situation could be rectified instantaneously and wouldn't have to wait days, weeks, or even months.

Improved feedback
As a result of a quicker review, speech analysis for QA monitoring would bring improved and accurate feedback. As more data and information is collected, managers would be equipped with all the necessary tools to help agents improve their performance and deliver outstanding customer service.

Managers are able to provide feedback using cold, hard data instead of a potentially objective human score card.

Word to paper
Traditionally, a QA analyst or QA manager would listen to a randomly chosen call, tick a few boxes, jot down notes regarding the quality of the call and move onto the next randomly chosen call.
With speech analysis, every call can be taken one step further, extracting every single piece of information by converting the audio to text. This would serve not only as a written track of every call, but as an easier way to pick up on trends and spot patterns which can be used to improve customer service.
**See how to turn data from your scorecard metrics to gold**
Recognize emotion
You would think that a person could more easily pick up on emotions than a machine. Yet, humans can only interpret through a biased lens, inevitably making grading calls a subjective matter.

Technology removes bias as it is programmed to pick up on the tone and pitch of a voice and determine the emotion of the speakers without second-guessing.
That said, speech analysis for QA monitoring can recognize whether a customer is hesitating when they are about to become angry if they are pleased with the service, and even go as far as determining their age and gender. By picking up this type of information, contact centers will be able to adjust their strategy based on customer and agent interactions and the demographics of their clientele in a blink. No more having to wait around months to receive the results of the QA analysis.

Removes the awkwardness associated with QA.
In many call centers, quality monitoring is often seen as a top-down activity. Instead of employees viewing QA as a way to improve their performance and increase customer satisfaction, it is seen as a micro-managing activity.

As a result, there is a lack of free-flowing information and everything related to QA is uncomfortable and not well-received by staff. By removing humans from the equation and replacing them with technology, the awkwardness diminishes as it becomes a more formal and standardized process.
**Is quality assurance seen as a top-down or integral part of your contact center?**
---

Like many sectors across the scope, call centers inevitably increase its use of technological platforms to lower costs and human error. As technology and systems improve and become a more accurate with each passing day, they are able to bring us deeper and faster insights than would traditional methods. This helps us save sales we would have potentially lost and close sales we otherwise would have not made.

Fear not, as there will always be a need for a human workforce. As social beings, we crave and prefer human interaction in many contexts, customer service being one of them.

And although machines are not quite yet ready to take over the contact center world, speech analysis is a step forward to bringing us more cost-effective and innovative customer support solutions down the road.
Source: http://blog.playvox.com/speech-analysis-the-future-of-qa-monitoring
Publish Date: August 26, 2016 5:00 AM
---
Like most call centers, you are all about quality while maintaining costs low. But while trying to maintain costs to a minimum, it's easy for quality to be affected. A decrease in quality within your call center can be dangerous as it will most probably lead to lower customer satisfaction and declining sales.

If you are suffering from a decrease in quality in your customer service, take a deep breath and review your organization thoroughly. Below we'll discuss the most common factors that harm contact center quality and how to improve them.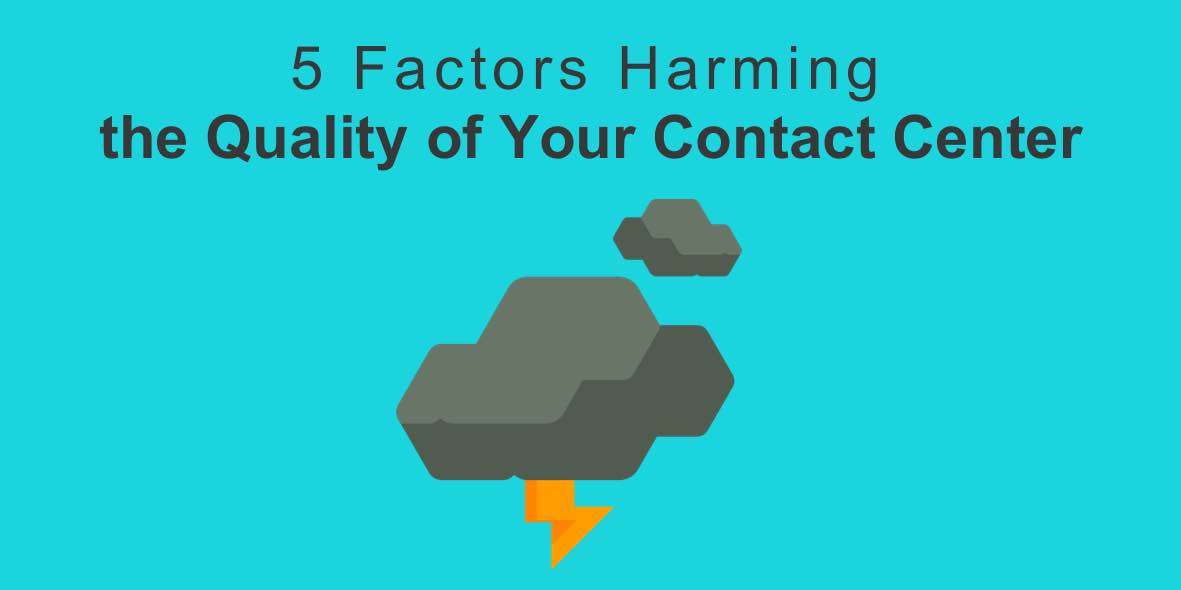 Lack of communication
For staff to perform to the best of their ability, they have to know what is expected of them and have defined responsibilities.
Management should set clear expectations and periodically review individual employee performance, working one-on-one to adapt old goals, set new ones, and give proper feedback.
It is only through clear communication that employees will know if they are on the right track. Without orientation, it would be like making staff aimlessly walk around in the dark. Shed light on the end goal and how to go about getting there.

Improper training and hiring
Your contact center is only as good as its workforce. With skills and talented staff, you have the base tools needed to put your action plan to work.
Define the profile needed for each position and where to find the right people for the job. When hiring, a single interview and resume is not necessarily enough to give us a well-defined scope of the candidate's skills. Nonetheless, based on this information we can get a good idea of how the candidate's character and personality fit with the organization's culture which is equally as important.
Once each team member is carefully cherry picked, it's time to prep them for the job ahead. A standardized process should be in place, providing the needed training to prepare staff for the challenges and responsibilities ahead.
**Learn the secret to training a multi-generational call center**

Already providing hands-on training? Look into other training methods which could potentially be more effective.

Lack of QA control
Perhaps up until now, you've done everything right. You've hired carefully, trained well, and have a frequent and productive communication between staff and management.

Could it be that you are overlooking quality-control? Quality is a crucial process that is often put aside. Yet, it's one of the most important aspects of maintaining a healthy call center. Reviewing the quality of each individual employee's performance goes to the root of excellence and corrects any mishaps from the source.
**Discover the top 6 call center quality assurance best practices**

Quality should be approached as a continuous learning opportunity, serving to improve customer service on an ongoing basis.

Improper Feedback
Feedback is the essence of improvement. Without it, we wouldn't know what we are doing well and should keep on doing and what could be improved and needs work. Feedback done right can motivate, increase productivity and improve your bottom line.

But when discussing points of weakness, feedback can come across as finger-pointing if the message is not delivered properly. As a result, the intended plan of action you had in mind could potentially backfire.
Good feedback is an art that must be practiced and crafted. When it comes to giving feedback, how the message is delivered is key. Focus on the positive and growth opportunities that could serve your employees for the better. The idea of feedback should essentially be to give employees the tools to be confident in their discipline and to help them perform.
**Learn about the art of providing meaningful feedback**
Negative culture
Take a look around your call center. Are your employees happy? Do they collaborate and work as a team? Or is there a constant cloud of negative energy in the air?

Each call center is a mini world. Management sets the pace and the rules. A negative culture can cause staff to feel overworked, have more sick days, and even fail to meet their goals. If this is the case, the culture and processes of your call center need an inspection urgently.

By focusing on an employee-centric culture, you'll automatically create a customer-centric environment. Because a happy employee is a productive one. Focusing on employee benefits and well-being such as an ergonomic workplace, flexible schedules, and team building activities all work together to build a positive company culture.
**Read more on why and how to create a strong call center culture**
---
Quality assurance is of the utmost importance in order to maintain outstanding customer service and build long-term client relationships.

If you have faced the challenge of maintaining and improving the quality of your call center, share with us how you tackled the issue in the comment box down below!
Source: http://blog.playvox.com/5-factors-harming-the-quality-of-your-contact-center
Publish Date: August 24, 2016 5:00 AM
---
When providing customer service, catering to all channels in a consistent manner can be challenging. Just because agents are well-trained to assist clients over the phone doesn't mean the same agent can deliver equal quality via email. Take the time to review standardized email support service as email customer service presents its own set of challenges.

Lack of voice removes an element of expression from our communication, making it more difficult to convey tone. In addition to using the right language, using well-written, well-research and structured responses all work together to create an award-winning response.

To start defining the quality assurance process for your email support team, here are a few pointers to get you started in the right direction.



Empathize
Empathizing with customers over the phone is nothing new. Yet, when customer emails are sent out, we often times go straight to addressing their problem without appealing to the emotional side of customer service. Although there's nothing wrong with that, just because don't directly speaking to the customer does not mean that it's alright to deliver just OK customer service.

Appealing to the customer and taking the time to understand the emotional aspect of the issue with a simple: "I understand your concern/issue/dilemma with…" and reiterating that issue for clarification helps you connect with the customer and lets them know you really understand their needs.
Not only that but appealing to their emotional state immediately lowers the shield and creates trust as well as prepares them for the answer or solution you are about to give them.

Stay on a first name basis
No matter how simple, every interaction must be taken as an opportunity to build on your relationship with your customer. This doesn't mean agents should become pen pals with customers. It can be as simple as having agents presenting themselves and address clients by their first name.

By saying, "Alright [client's first name], I removed the [product description] from your order," automatically personalizes the interaction and makes the contact more familiar.

Personalize scripted responses
It's OK and to use scripted responses. Email customer service would be extremely time-consuming without them. Having to rewrite answers from scratch for frequently asked questions would be a bit of a waste of time. But customers don't really care for obviously canned answers.

In a day and age where every client expects to receive unique and personal attention, it's important to leave room for improvisation and fill in the blank's to adapt your response to each individual client's case.
**Check out our personalized customer service phrases for agents**

Research and synthesize
When a client reaches out to your brand, this action is already a big step on their part. Now it's your job to ensure your customer service agents can take it from there. Make it so that the client doesn't have to answer back and reach out again (unless it's to thank you for your outstanding service).

This can be done by doing two things:
Thoroughly understanding their question.
Reviewing and researching their individual case and history.

These actions might take a little more effort than a simple copy-paste of a scripted answer, but it will eliminate back-and-forth email exchanges and guarantee a happier customer.
Are you focusing your efforts on Average Handling Time or First Call Resolution?

Be casual within limits
There's nothing wrong with sounding human. Using casual conversation and filler words like yep, OK, um and sure as you would with a friend is perfectly acceptable and even appreciated.

However, too much of a good thing can backfire especially when dealing with complaints. A conversational written tone can come off as unprofessional or not serious. A customer could misinterpret casual language for carelessness on a matter they consider serious.
Therefore, although a casual tone is welcome, a bit of formality is expected when dealing with complaints or serious matters.

When to use a casual tone
Exchange request
Product/company/shipping inquiry
Sale/taking an order

When to use a more formal tone
Faulty/broken product complain
Late shipping
Missing item


Avoid hidden negative words
Negative words might already be part of our way of thinking and language. They might not even seem negative. Words like but, actually, no and don't seem harmless but can negatively impact the tone of the message delivered to the customer and influences their perception. These can easily escape an agent over phone support.

Through email customer support, agents are given a second chance to adapt their language before sending, tweaking the message and wording to perfection.
Client: My order has not been received.
Agent: Actually, it appears as if it has been delivered in our system. But let me see what I can do about this package.
INSTEAD
Agent: It appears as if it has been delivered in our system. Let me see what I can do about this package.
See the difference? Your clients will too.
Thank them no matter what
Believe it or not, even customer complaints are gifts in disguise. In today's busy world where time is of the essence, it's important to thank your customers for taking the time to reach out. Every interaction provides insights and tips for improvement to improve your product and service. If used correctly, this can potentially increase sales and customer satisfaction.

A complaint should be seen as a chance to address any issues and shed light on areas that could have been overlooked.

For this, they deserve a big thank you.
---

Rocking at email customer support? We'd love to hear what tricks have worked for you in the comment box down below.
Source: http://blog.playvox.com/8-quick-tips-to-provide-quality-email-customer-service
Publish Date: August 22, 2016 5:00 AM
---
Being a call center manager is no easy feat. Between trying to comply with SLA's and other regulatory frameworks and motivating their call center staff, it's easy to become overwhelmed. Call center managers must be quick on the floor but must also have clear insights and a global vision of the organization.

In order to succeed and excel at being a manager in the stressful work environment that the call center world is, let's review the top qualities needed for a great call center manager.

Speaks from experience
It's no mystery that being a call center agent is tough work. A manager can only understand the stress and challenges that their team faces by putting themselves in their shoes. This not only means having previous experience as a call center agent, but also by frequently working on the front lines and picking up customer calls as their agents do. By doing so, they can better understand their team's challenges and work out the kinks on a more operational level.

Not only that but as a result, they also earn the respect of their peers as they have the first-hand experience instead of just a strategic overview of the issues their team faces.

Empowers team members
Although call center manager must be multi-faceted, it doesn't mean they have to be the best at everything nor do everything themselves. A great leader is also one that is able to empower their team. They do so by training them to become even more skilled than themselves.
A great call center manager tries to provide all the possible tools for his team to excel in their day-to-day. They trust their team and give them the responsibility and space necessary so everyone can move freely and take pride and responsibility in their work.
At the end of the day, this not only empowers but also holds team members accountable for their actions.

Focuses on building a strong company culture
Company culture can be a reason in itself for employees to work and stay with an organization. A strong culture is like a tight family bond. People feel more committed to the cause and are proud to represent and work for their organization.

Great call center managers know this and work hard to develop that culture. They have well-defined values and abide by them. They recruit staff with the same values and strive to create a warm work environment through ergonomic spaces and social events so that the organization slowly becomes part of the staff's identity.
**See why and how to create a strong call center culture**
Provides good feedback
Once all is said and done, it's important to analyze performance results. By holding each team member accountable, accurate and objective feedback can be given. The right call center manager knows that good feedback is not only about holding everyone accountable and pointing out that good or bad. The key lies in how the message is communicated.
**Discover the art of providing meaningful feedback to your call center employees**

Remains patient
It's easy to assume that everyone is up to speed. However, more often than not, much explaining, training and time must be dedicated for everyone to be on the same level.
This is where a good dose of patience comes in. The ideal call center manager knows this and takes the time to go over and review all necessary material with their team. They don't take any information for granted and maintain a keen eye for anyone that needs coaching and a boost in performance.
**Checkout non-monetary ways to boost agent performance**
Stays professional
Drawing a line between personal and professional life is important. This doesn't mean they cannot be friendly. This does mean, however, that they understand there is a way to speak, dress and act with their team and colleagues. Regardless of their relationship with staff outside of the workplace, they maintain a professional relationship within the office and decisions are never made based on personal decisions. Rather they are always based on the company's goals and vision.
---
Have you had experience being a call center manager? What qualities do you find have been crucial for a successful job performance?
Share your thoughts with us in the comment box down below!
Source: http://blog.playvox.com/must-have-qualities-of-a-great-call-center-manager
Publish Date: August 15, 2016 5:00 AM
---
Like listening to that little voice inside your head, learning how to hear the voice of the customer is an art that must be practiced and perfected.

If you listen close enough, you will be able to gain great insights on what your company is doing well and what needs to be improved.

Being able to tap into what a client wants, when and how is no longer a mystery. By really listening to the voice of the customer and taking action on what you hear, you will be able to actively fulfill your client's needs without guessing or beating around the bush.

Below, we will discuss how to really hear the voice of the customer to increase sales and customer retention.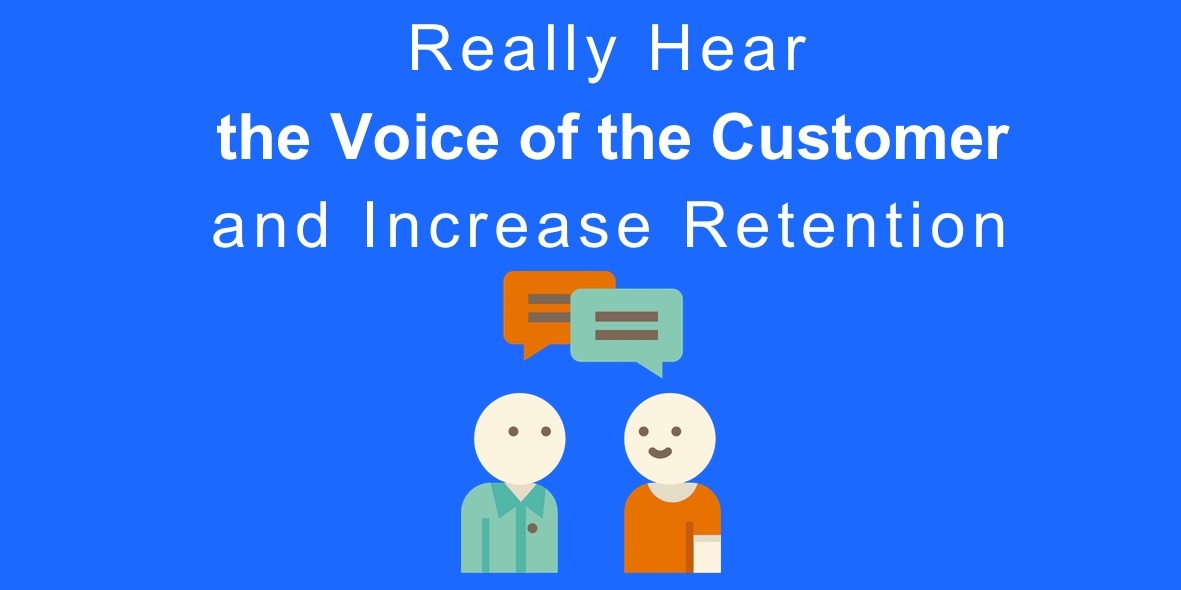 Know your company
Before you begin to look outside of your company, improve and learn the pain points within first. Talk to your employees and find out what they struggle with and what processes need work for a seamless workflow.
This is help you avoid potential surprises down the line and make the necessary changes before turning to external help.

Ask your employees
Before you rush over to VOC for answers, be well-informed and prepared.
Employees across the spectrum can bring valuable knowledge as every member of your company takes part in the process of customer interaction whether it be directly or not. Hold brainstorming session and let employees share their insights as to how they could improve the customer journey on their side.

By engaging employees, you show them that they really can make a difference and in exchange of feeling empowered, they will give you deeper insights that you would have otherwise not discovered.
**Engage your work-at-home staff with the 5 secrets!**
Ask the right questions
Customers will never give you clear-cut answers and tell you exactly what you need. Therefore, you need to have an idea of what you are looking for beforehand to focus your questions in the right direction. If not, your entire process will be similar to searching for a needle in a haystack.

Develop strategies and questions according to the voice of customer channels. The key takeaway is to keep it easy for customers to rate and share their experiences.

But you are in luck, as people love to share their thoughts and be heard. So with the right strategy, it shouldn't be too difficult to collect all the information you need.

There are several ways in which you can collect the voice of customer, including:
Email surveys
5-star and 1-10 rating forms on your website or by email.
A public platform to post and respond to customer reviews. If you are doing a good job, it can also serve to boost sales, increase retention and improve your reputation.
**Learn how to handle customer complaints on social media**

Try several channels to reach a larger audience and gather as much data as possible. Every voice counts. Looking to interact more with your clients? ZenDesk provides software to improve and build your customer relationships.

Analyze your responses
Now that you have gathered all the information, this is where the fun really begins. Take the time to review each and every survey and response.

By reviewing each case thoroughly and individually you will find helpful tips and insight. But most importantly, you will start to see a pattern.

You might discover that your agents are super friendly and helpful. However, they take too long to answer which after a bit of research, could be a result of a faulty CRM system. This is where having a global vision and getting insights from both clients and employees starts to pay off.

When reviewing your voice of customer responses, lookout for questions such as:
What do clients really need or want that your service can provide?
What are their pain points when interacting with your brand?
What factors influence their purchase decision for the good or bad?
If you are able to really dig deep and pinpoint the answers to such questions, you're ready to move on to the next step.

Apply what you learn
Put the voice of customer in action and take the necessary steps to improve your workflows based on the conclusions deducted.

It doesn't have to be complicated and can be immediate actions such as:
Product reviews to help drive traffic and persuade buyers
Promotional choices based on clients preferences
Stock and inventory changes based on demand.
But of course, not all changes will always be easy and fast. It could turn out that bigger and deeper changes need to be made. Maybe it's a change in software, department processes or the training and hiring method that needs a makeover.

Whatever the change may be, if it's a recurring suggestion from your customer, your decision to modify or not will have a direct impact on your sales and retention. It's definitely something worth budgeting for.

---

Voice of the customer is actually a process that consists of more than just gathering few five-star surveys. The entire process takes time, thought and a lot of organization. Not to mention, it should not only be a one-off event, but a recurring process.
By taking the time to put in place a strategy you'll be able to really get to the core of what your customer needs and wants and stay on top of the ball.
Source: http://blog.playvox.com/really-hear-the-voice-of-the-customer-and-increase-retention
Publish Date: August 11, 2016 5:00 AM
---
When I checkout at the grocery counter, the cashier will usually offer random discounts and charities to donate to in a monotone and inaudible, rushed tone. What do I do? Ignore her and politely say, "No, thank you". I didn't understand half of what she said anyway.

Let's begin with the basics. What is cross-selling? It's when you offer related products to what the customer purchased in order to bring added value.
If the term 'upselling' crossed your mind, it's because it is very closely related. Upselling would be offering the customer a more expensive product than the one they were originally had their eyes on.

Either way, both cross-selling and upselling are meant to increase revenue and help customers get more out of your brand. It's another opportunity for you to serve them.

It's easier to sell to an existing customer than acquire a new one, we all know this. But cross-selling done poorly can turn customers off and negatively impact your sales.

Let's take a look at how to cross-sell the right way and deepen your relationship with your customers.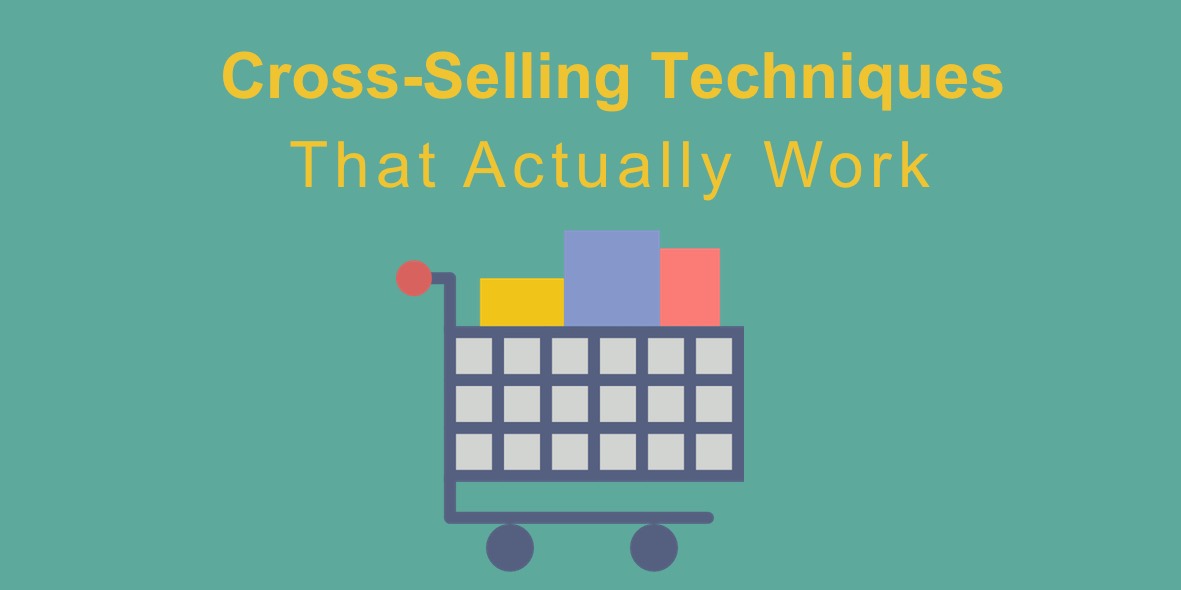 Cross-sell the right products
Customers must see the need for the product you are offering in addition to their existing purchase. Offer a drink or a tasty side order with their meal, don't offer the more expensive dish just because.

Products that are appealing and more likely to be added on to a purchase include:
Items that enhance their main purchase (Accessories to go with the new outfit).
Discounted items because of their main purchase (Buy 1 large coke, get the second 1/2 off).
Guarantees and protection for the main purchase.
Focus on the customer's needs
If you try and sell something irrelevant or not adapted to your customer, the intention becomes obvious and it shows you clearly don't care.

Cross-selling or upselling should always focus on customer needs first. Personalize every interaction to the individual customer. Simple things such as calling the customer by their first name, showing empathy and knowing their history and touchpoints with the brand all help with creating a unique and pleasant experience.

**See more examples of how to provide personalized customer service**

Add-on at a discount price
If you're going to offer a product, be upfront about the costs. Customers wouldn't be thrilled at the idea of having to pay $7 extra shipping for the add-on item or service you are offering.
But in addition to prices being transparent, add-on items should be a better steal than if a customer were to purchase it on their own. Give clients an incentive to buy something they didn't come to purchase in the first place.

Approach correctly
Upselling or cross-selling is often seen by customers as a pushy activity. When done right, customers feel they are being helped, not pushed.

They key to cross-selling effectively is to develop a sixth sense of what the customer needs. Anticipate that need and offer it. Don't ask.

For example: if a customer is shopping for a new summer bathing suit, it's safe to assume they might be interested in hats, sandals or perhaps other summer accessories. Instead of asking your customer:

"Would you be interested in these new sandals we have at 50% off today?"

Say:
"These chocolate leather sandals are the perfect match for your flowery bathing suit, plus they're 50% off today only"

Instead of asking a question and setting yourself up for a potential "No", jump the gun and anticipate their needs.

Use live chat
Live chat customer service support is a great channel to assist clients in the very moment they are browsing your website or making a purchase.
And according to a recent ZenDesk study, 62% of customers were more inclined to purchase products online if live customer support is available.

However, you'll be glad to know live chat is a powerful tool that can also be used for your cross-selling techniques. This doesn't mean that it should replace support, but if the answer to a visitor's question lies in a product or service you offer, make it known to your customer.
**See how to optimize live chat in your call center**
---
Upselling or cross-selling shouldn't be thought of as a simple sales tactic. It also serves to increase customer satisfaction while helping you offer excellent customer service. When done right, it can create customer loyalty and deepen relationships.

Are you cross-selling effectively and making the most of your existing customers? Salesforce can help you keep track of your customers and help you manage your sales.

Looking for a solution to improve the quality of your call center? PlayVox can easily integrate with your existing platforms and provide the workforce solution you are looking for.
Source: http://blog.playvox.com/cross-selling-techniques-that-actually-work
Publish Date: July 19, 2016 5:00 AM