PlayVox - ContactCenterWorld.com Blog Page 6
Nobody wants to need customer service. We'd prefer that our orders ship perfectly, that are our credit cards clear flawlessly, and that our technology functions smoothly. But almost everyone eventually needs to deal with a call center to get issues resolved.
The typical response from a customer when asked about their call center experience varies greatly. Usually it's negative, an "Ughhh, sigh."
Despite the bad rap call centers have endured for decades, they are more than just cost centers. Truly successful contact centers care about improving the customer experience by focusing on quality assurance and caring about employees.
Think you know the call center world? Think again!
Here's 10 Call Center Myths Debunked: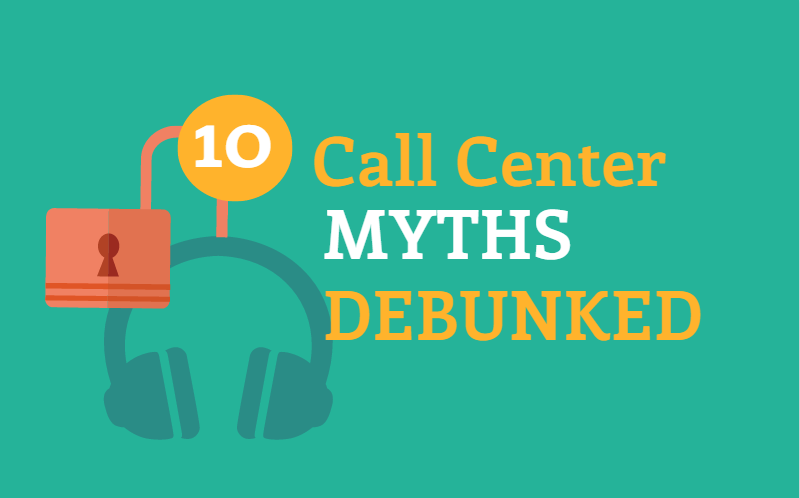 Myth 1: No one uses the phone anymore
The number one channel for customer service is still the good 'ole telephone. Older generations prefer to talk to a real-person. This will change as younger generations arise, with preferences for live-chat and social media. But for now, the phone is here to stay.
Myth 2: Agents don't care about customers
Yes, they do. The average call centers spends nearly $9,000 to hire and train a call center customer service rep. Avoiding high turn-over that will cost the contact center millions of dollars is a priority. Recruiters tirelessly search for people they feel have the skills and behaviors to take care of customers efficiently and effectively.
Myth 3: Most call centers are offshore
Wrong. This was true in the 80s and 90s when call centers really functioned more like cost centers. But with the shift in techology, empowered customers are smart and demand higher quality. Most companies have brought their service centers back to the U.S. for more complex problems. If there is an offshore call center, it's typically used for tier 1 calls.
Myth 4: Remote call center agents aren't as productive
This one for those old school managers who still think employees need to physically be in a seat with them to be useful. Studies overwhelmingly show that remote agents actually feel more valued, respected, and therefore are more productive. With new cloud-based software, having a remote (and engaged) workforce is 100% doable. And it will save the company a fortune.
Read About How to Engage Work-at-Home Staff with These 5 Best-Kept-Secrets
Myth 5: Working in a call center is mindless work
Difficult and mundane maybe. But definitely not mindless. Many customer service reps multi-task two jobs, families, and school. They are energetic, positive, and patient people who know how to problem solve. And agents deserve credit for being the reason customers are loyal to the company they represent.
Myth 6: Managers care more about quantity over quality of calls
The age-old battle of the call center metric world: Resolve the Call the first time (FCR) OR resolve the call as quickly as possible (AHT). There's no easy answer. Both are important and really depend on the product and customer profile.
In With First Call Resolution And Out With Average Handle Time?
Myth 7: Working in call centers is for young people
Most call centers have a wide-varitey of ages, with the mean rising to people in their 30s. Salaries are comparable to teaching salaries in some states. Bonuses, incentives, and promotions are structured to keep employees engaged and wanting to stay for the long-term.
Myth 8: Email is dead
Nope. Ticketing-based support systems through email forms are actually on the rise. Self-support channels and the internet-of-things may be a major contributor to this. As well as younger generations not wanting to talk on the phone.
Myth 9: Call center executives don't care about their employees
Obviously execs must care about the bottom-line: profitability and return-on-investment of the call center. BUT, in order to keep customers loyal and actually make money, leaders must invest in employees and care about their happiness.
Tips from Neal Topf of Callzilla on How to Run a Successful Call Center
Myth 10: Robots will replace people in customer service
Technology serves to assist and enhance customer service, but the human experience will be needed for many more decades to come. Sure people will have to adapt to integrating technology, but it will not replace us completely any time soon.


Source: http://blog.playvox.com/infographic-10-call-center-myths-debunked
Publish Date: April 27, 2016 5:00 AM
---
A strong call center culture is like creating a family bond. Everyone involved feels happier and more committed to the cause when it's a tight knit group. If you've already set the tone for a strong call center culture and all employees are on board, it becomes an organization that they are proud to represent and work for. Consequently, you'll experience lower employee turnover rates and sick days.
The benefits don't stop there.
A strong company culture not only contributes to increased employee morale but also productivity. A happy employee is a more productive employee. This means better customer service. And believe it or not, customers will take notice of a strong culture as it unifies service and tends to stand out from the crowd. As a result, they will be more likely do business with a company that provides quality.
So, how can you go about creating a strong call center culture to reap the benefits?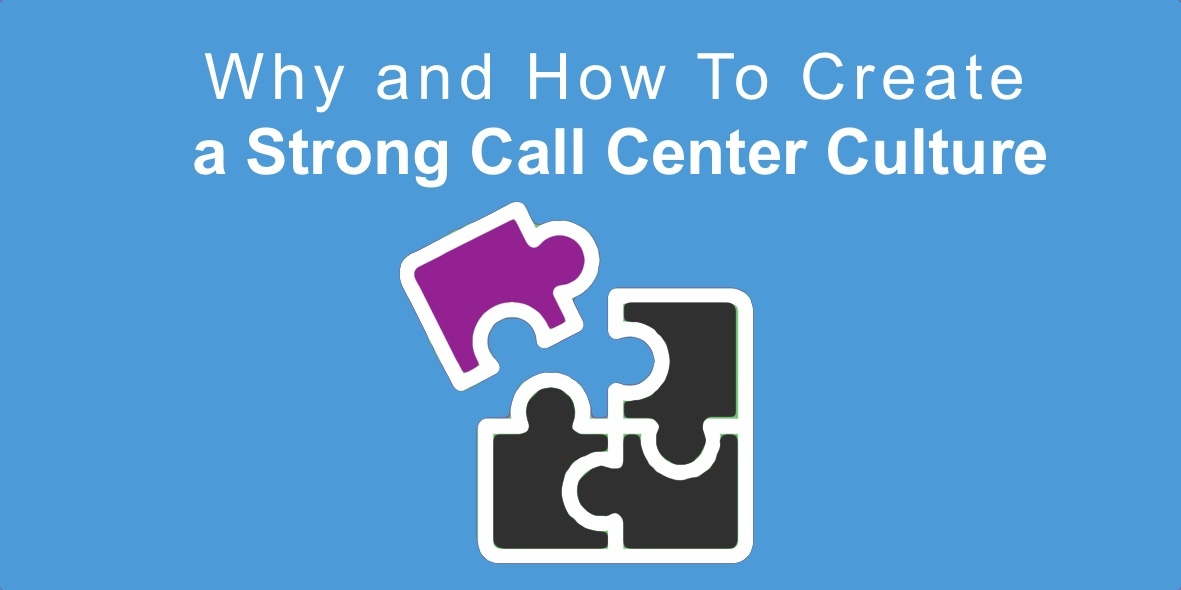 Stay in close proximity
Everything starts at the top. If agents don't feel that they're supported by great leaders, they won't be able to perform to the best of their abilities.
Support can be as easy as being visible and sharing a common space. Management who work from home or have their separate office remove themselves from employees and inevitably place barriers. An agent or team leader might feel more intimidated knocking on the door of management or calling rather than simply walking over to their desk.
By being present, part of the team, or reinforcing an open door policy, it sends a strong message that management is in touch with the front lines and wants to understand the needs of their employees. This fosters a feeling of community and understanding that is crucial to creating a strong call center culture.
A day in the shoes of...
While you're at it, don't be afraid to pick up the phone and take a few customer calls. You'll get to experience what agents do each day and understand the challenges of the job.
By working together and showing consistence, both staff and management will be able to be on the same page and be more in sync with the difficulties of the other and better collaborate to tackle their issues.
Define your values and follow through
To build a strong call center culture, you must also define your values as an organization. Think about the image you want the company to project, what you believe in and what you strive to be. Then, transmit that message onto your staff.
Not only should you discuss your message, but act upon it. If your organization strives to have the highest quality agents, offer unbeatable working incentives and put in place a fantastic training program.
Whatever you do, stick to your core values in everything you do. They won't have much impact if only applied sometimes. They key is to be true to your word and push for all team members to do the same.
Recruit close to home
Like parenting, values are instilled from the very beginning. When recruiting, search for people who you think would be a good match with your call center. Social media and Google can say a lot about a person these days, so don't be afraid to do a little stalking. Doing so will ensure that new recruits fit in with the call center culture you worked hard to build and promote with existing employees.
It's the small things that count
If you are trying to foster a collaborative call center culture, showing love to your employees is a great way to start. Little things like having a decked out kitchen area with complimentary tea and coffee and a few comfortable chairs and tables so staff can take a breather can go a long way. It's a small investment, yet sets the tone. It shows employees that you care about their wellbeing.
If you're not sure how to improve the workplace, just ask your staff! Maybe they want a nap room or take turns bringing breakfast on Fridays.
A workplace where employees can socialize and form genuine relationships will benefit from better collaboration. Everything runs smoother when people work together and share the same vision.
Schedule fun, non-work related events where everyone can interact in a purely social setting. This will work wonders for improving relationships in the call center and make coming to work more enjoyable for employees.
Read on to see why you should let agents socialize more and how to do it.
---
Building a call center culture consists of creating a big picture, but also noticing the small details. It's not easy, but when done right, your organization can be a harmonious place of work for employees which inevitably shines through to customers.
How have you worked towards building a strong call center culture? Tell us in the comment box below!
Source: http://blog.playvox.com/why-and-how-to-create-a-strong-call-center-culture
Publish Date: April 27, 2016 5:00 AM
---
Customer service doesn't necessarily have to be customized to be great. For some, it can be short and accurate and still be great. However, if customer service needs a boost, customization can help turn a mediocre interaction into a great one and flip the entire experience around.
When we think of great personalized customer service, we tend to think that we need a lot of personal customer information to deliver great results. However you'd be surprised to know that customization can go beyond collecting intimate data and that everything can be done on the spot and built upon over time.
Here are a few ways to offer a more personalized customer service to go above and beyond expectations and keep customers loyal and coming back for more.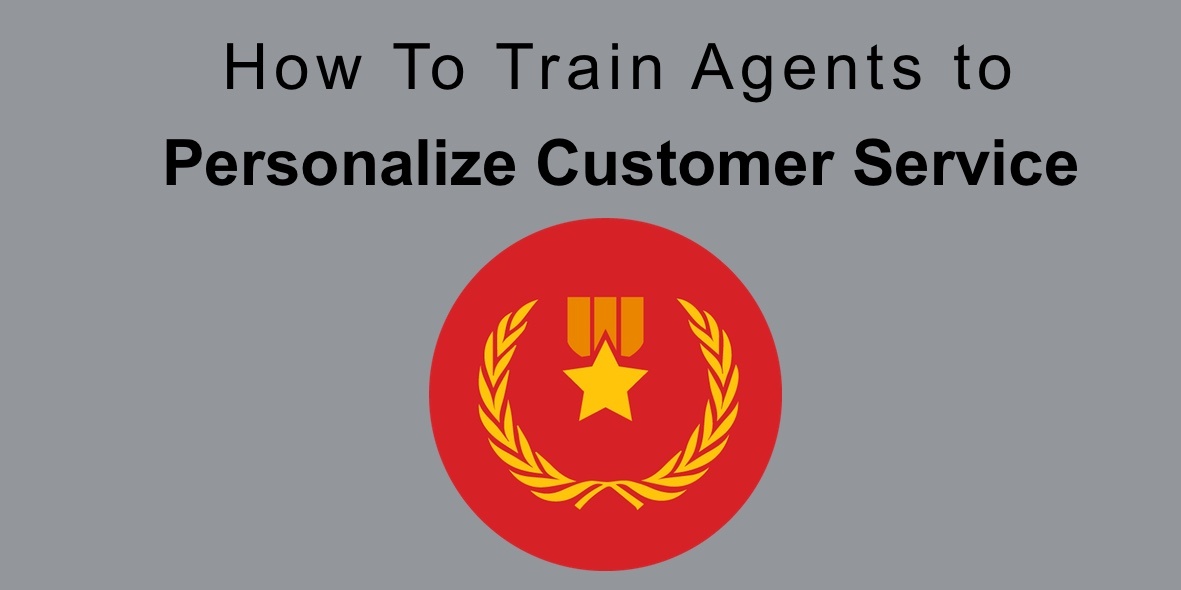 1. Know your customer
Do your agents know who they are talking to? How old are they? Where do they live? What do they do on the weekend? What's their income? What TV shows do they watch?
Even if it doesn't seem important to know that they're addicted to Walking Dead, it gives agents an idea of the customer profile they are dealing with and how to approach them.
Say you manufacture earpiece headsets for elderly people, you'll want to ensure that your agents address their customers using 'Sir' or 'Mrs.', speak clearly and probably loudly.
But knowing your customer is not only about knowing who they are, but also how they feel when they call you. Are they angry, curious, enthusiastic?
Agents should be able to pick up on a customer's tone of voice and adapt their communication accordingly. If someone is calling angry, agents should be empathetic and know to not take it personally.
Examples of phrases that show empathy:
I apologize you feel this way..

I understand how you feel...

Thank you so much for your patience...

Thank you for letting us know about this...

Let me see what I can do for you...

I'm going to do my best to help you...
2. Know your customer's history
For the customer, it shows that the company cares and has done thorough follow up on their case. For the agents, it means they're able to better personalize their interaction and gain a deeper understanding of their customers and their needs.
This can easily be done with that adequate software to record and track customer history with each interaction. It's not much effort, but it the added value is huge!
3. Access to all customer service channels
Whether a customer reaches out through social media, phone or online chat, to them it's one in the same. And so should it be for your call center.
Even if different teams are handling each area, there should be clear communication between departments and every department should have full access to every channel.
When Judy tweets company X asking about the order she placed a couple of days ago, it makes it just that much more pleasant when Brian, the agent she is talking to, is aware and able to address her interactions with the company across all different channels she has touched.
4. Small talk
Some might say small talk is useless. I, however, am a big fan of small talk and have found it to help me get what I want in many instances. It helps break the ice and reminds both the user and the agent that we are all human.
Even if agents are just asking about the weather or how they like their new opt-in service, it immediately builds rapport. Next time agents are on the phone, what about giving the customer helpful insight to get the most out of their service/product?
TIP: If agents have access to thorough client history and demographics, they can also ask questions based on that.
5. Practice active listening
When a customer calls to solve an issue, there can be more than meets the ear.
Are they listening to the entire concern before finding a solution? Are they adopting their message according to the customers needs?
Before agents jump on the solution, they need to listen and understand the entire situation first. Solving a problem effectively consists of 80% listening and 20% talking.
Active listening doesn't have to be complicated. It can easily be done by paraphrasing or summarizing the customer's concern and asking questions to clear up any confusion in order to tackle the issue from the best angle possible.
All-in-all, personalized customer service starts with qualified agents with excellent soft skills.
**Read more about how to improve customer service through First Call Resolution***
How does your call center go about providing excellent and personalized customer service? We'd love to hear about it in the comment box down below!
Source: http://blog.playvox.com/how-to-train-agents-to-personalize-customer-service
Publish Date: April 22, 2016 5:00 AM
---
Improving call center productivity by adapting processes, redefining KPI's and using more sophisticated software is essential to simplify agents' workflow and drive real-time results. But it can be complicated and time-consuming.

There are simpler ways and quick fixes to improve productivity for call center agents. These tactics can easily be put in place and don't require a big budget. But most importantly, they all share the same goal of making agents feel more valuable and happier.

1. Allow flexible schedules
Call center staff schedules can get a bit complicated. It's common for agents to work long hours and often burn-out. As a result, this lowers productivity and hurts customer service.

By implementing a flexible shift model agents can maintain a healthy work-life balance and come to work fresh and energized.

2. Social events
Socializing, in general, helps coworkers better collaborate and sets the tone for a friendlier workplace. By carving out the time to let employees socialize, they'll get the chance to exchange tips and tricks and gain greater insights.
**Read our article on why call center agents should socialize more.**
3. Gamification
Many of us don't have the opportunity to have fun at our job; however, by incorporating gaming concepts, we can tap into our playful nature and make the job feel less like work.
**Read about why you need to use gamification to engage call center employees here.**
4. Cultural alignment
Culture is at the heart of every company. Even if we don't see it, it is something everyone feels. By establishing a clear and defined company culture, agents can determine whether they are aligned with your company's values or not. When agents are in line with the mission and vision of their company, they share the same goal and are more likely to be successful and excel in their job.

5. Coach for super agents
Don't limit agents to being experts in one single particular area. Coach agents to become well-rounded experts who can assist a customer without having to transfer them to another department.
**Read our call center customer horror stories to see transfering hurts service**
By doing so, the agent will feel that their job adds real value. As a bonus, customers will be happier that they didn't get transferred around and were able to get their questions answered by a single person.
6. Friendly competition
Agents tend to work individually. Break the routing by forming teams and have them compete for a top prize. This is especially useful for retaining and
engaging work at home staff
.

When done right, competition and teamwork is a powerful tool used to create team bonds and produce better outcomes.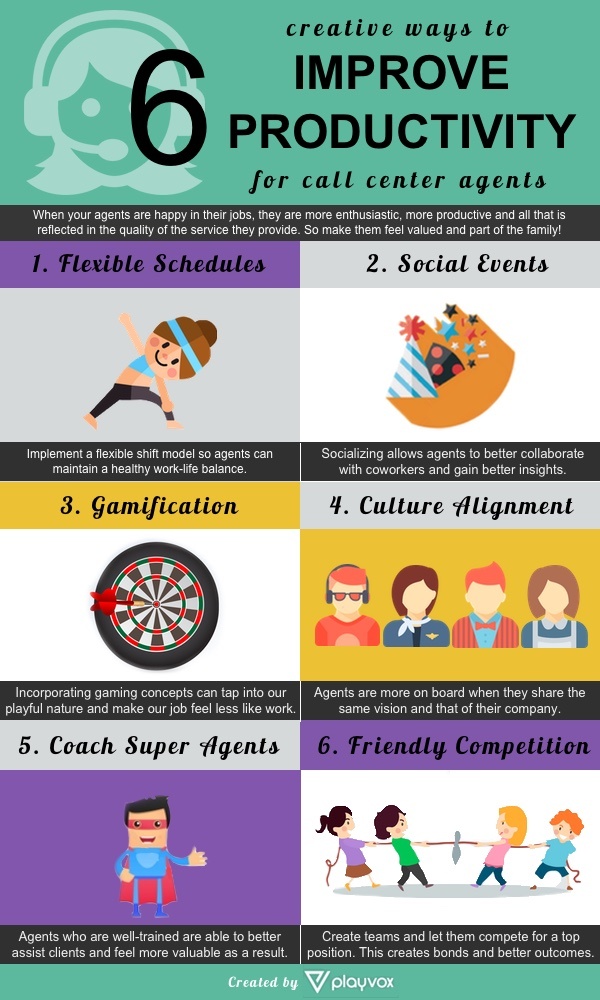 ---
What methods have you successfully implemented in your call center to improve productivity?

Share with us in the comment box down below!

Source: http://blog.playvox.com/infographic-6-creative-ways-to-improve-productivity-for-call-center-agents

Publish Date: April 20, 2016 5:00 AM
---
Neal Topf, President and Co-Founder of Callzilla, has been focusing on customer experience in the call center for 11 + years, working in Miami and Bogotá. He doesn't believe there's an 'easy button' to running a call center. Passion, innovation, and a genuine care for his employees' well-being are what make his call center successful.
Jade Longelin and Briana Songer, employee engagement advocates, were able to have a sit-down with Topf to understand what makes a quality call center executive.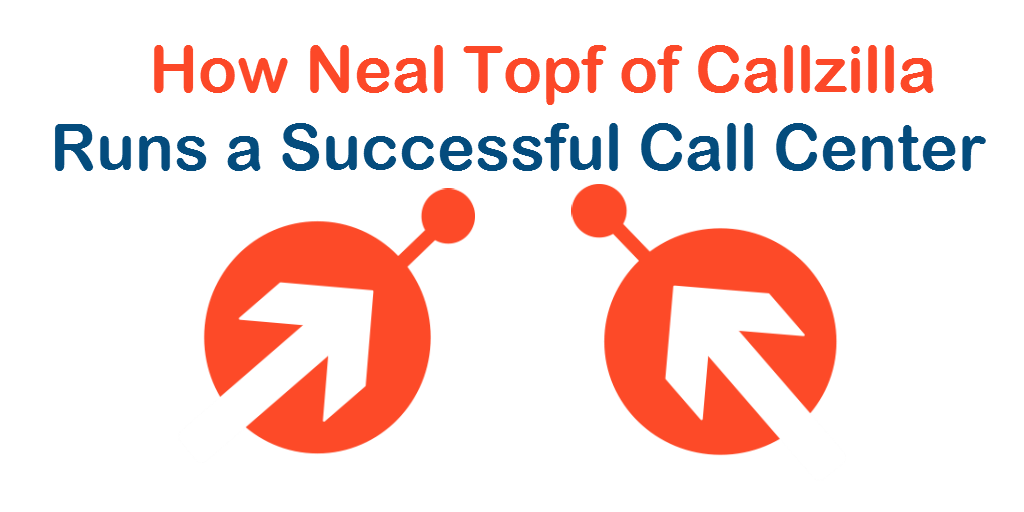 In this interview, Neal Topf highlights how the latest call center technology and gamification techniques can transform the contact center agent experience so that customers are the number-one priority.
Thanks for joining us today Neal. So how would you best describe your role within the call center?
My pleasure. As a leader of the company on the operations, sales, and tech-side, my role is to structure the organization to ensure that we're able to help our clients create optimal customer experiences for their customers.
How does being customer-centric differentiate your call center from others?
It's probably sadly true that of those 70,000-something call centers in the world, many of them don't care about customers. Most of them are transaction based – in other words, they care about what happens when they get on and off the phone, but they're not necessarily concerned with how the customer feels - if their problem is resolved - if they've been treated fairly or if they're satisfied.
Yes, call centers have a bad rap for providing rushed or poor customer service. How do you go about changing this dynamic?
Our goal is to constantly make sure customer experiences are optimal and we do so by having the right tools in place in terms of technology. We also make sure to have the right people in place who are trained and engaged to create memorable customer experiences.
And how specifically do you provide exceptional customer service?
From the company perspective, we've put quality as a commitment into our mission/vision statement. This last year when we revised it by adding the importance of engaging employees.
At the vision statement level, we constructed some language to commit to making sure our employees are engaged. They're trained, they're motivated, they're inspired; their work environment is safe, productive, and allows them to innovate and to do what is necessary to help solve customer problems.
What sparked this whole movement to add employee engagement to the mission statement and company values?
It wasn't any one given thing. In the customer care and contact center industry, sadly, turnover is very high. A lot of employees don't really care about what they do.
Our focus is to differentiate ourselves in a competitive landscape; to get the employees on the front lines to stay with us and remain productive and happy. We make sure that they are well compensated so that they won't want to look elsewhere.
Our goal is to generate a return on investment through employee education. All-in-all, we work hard to ensure employee satisfaction. If they're not satisfied, the customer experience is going to be terrible.
What has been the greatest challenge with creating a culture of employee engagement?
One of the big undertakings that we've done over the past year is to earn our first certification for internal quality verification. IASO 9001. It's appears easy to get people to memorize and prepare for the test, but, when you're creating a culture of quality and engagement, it is something is a 24/7 process.
It's a never-ending task to make sure that people understand the importance of quality: how you define it, how you measure it, how you incentivize around it. Those are incredibly daunting challenges; if someone in our industry says that they've got it taken care of and covered, they're probably not telling the truth. There is no such thing as an easy button in our industry.

Engage work-at-home staff with these 5 best-kept secrets
What skills do you think are most valuable to be successful as an outsource provider?
We have such a diverse set of customer types that range in spectrum of emotions and problems.
And then we have clients that are easy - we have clients that are more difficult who have different levels of expectations.
But, I think our team loves it and we thrive off of it. We're constantly learning and adjusting as this business requires a lot of flexibility.
Speaking of no easy button, how has digital communication challenged your call center?
In the old days this was a telephone only business; its no longer that – younger generations prefer live chat, text message or social media.
So that creates an unique wrinkle in the day to day operations.
Technology can help with a lot of that– foresight, interpretation of data, using voice of customer, those types of things are important.
So they are challenges, but opportunities as well.
They are opportunities, if you're set to look at them as opportunities. They can quickly become disasters if you're not prepared for them. Staying innovative is a challenge, but using technology like Playvox, having the correct team in place, and making sure the right processes and procedures are implemented - that's when you can take advantage of these digital opportunities.
You said that one of your challenges is to innovate. How do you stay up-to-date to be a leading call center?
Among the 70,000 or so contact centers across the world – innovation is one of our distinguishers.
We seek how to do things better - higher quality, performance, efficiency – whether that means implementing a new system, tool, technology, solution, or service time. And cheaper! If we can combine one or some of those into our overall service offering them in one place, then I think we have innovated.
What new technologies have been most helpful in improving quality and performance in your call centers?
First you have to decide as what metrics you want to measure, the ROI you are looking for, and put the right program managers in place to run any new technology you bring on.
We chose PlayVox because we thought we wanted a gamification software to engage employees. But what our clients found is that PlayVox is engaging because it has improved communication, training, coaching, and performance data management.
When you can communicate with agents, supervisors, trainers, quality assurance, and management staff across the board, all without sending mass e-mails to people, regardless of geography, regardless of time zone, regardless of hierarchy in an organization and across multiple orgs - that's incredible.
Playvox has provided us the incredible support and framework and they've listened to us. I think the future is bright, and we will continue to integrate Playvox into our operations and into our clients' operations.
What techniques do would you recommend to new call center executives who want to learn more about best practices to run their centers?
I go to industry events. I interact with peers that are both friends and colleagues in the industry.
I participate in a weekly twitter chat with the ICMI group on #ICMIChat to discuss various call center topics with thought leaders worldwide.
You have to talk to people and be out there in the virtual world – it's not always possible to jump on a plane and go to the next trade show, so its valuable to use social media as a tool to connect and learn.
Follow Neal Topf on Twitter!
Neal Topf is a strong leader who genuinely cares about the overall well-being of his employees because he knows this is the secret to an incredible customer success experience. Lead by example, don't take short-cuts, and always keep the customer at the fore-front of your mind.
Want to learn more about how you can be a successful call center leader?

Source: http://blog.playvox.com/how-neal-topf-of-callzilla-runs-a-successful-call-center
Publish Date: April 18, 2016 5:00 AM
---
The contact center world is a beast that can bring out the best and worst in us. Agents can feel real satisfaction when they hang up the phone knowing they've added genuine value, but it can also come with tremendous frustration when they receive screams on the other side of the line.
I get it, it ain't an easy job. However, it's important to place ourselves in the shoes of the customers once in a while, to help us understand what we can improve.
I spoke with a few clients who have had their fair share of call-center experiences. From social media to the phone, they have seen it all.
Their call center horror stories that are so scary they will haunt you at night. Just kidding. But really, we will take a look at call-center faux pas and note alternative solutions to dealing with these sticky situations.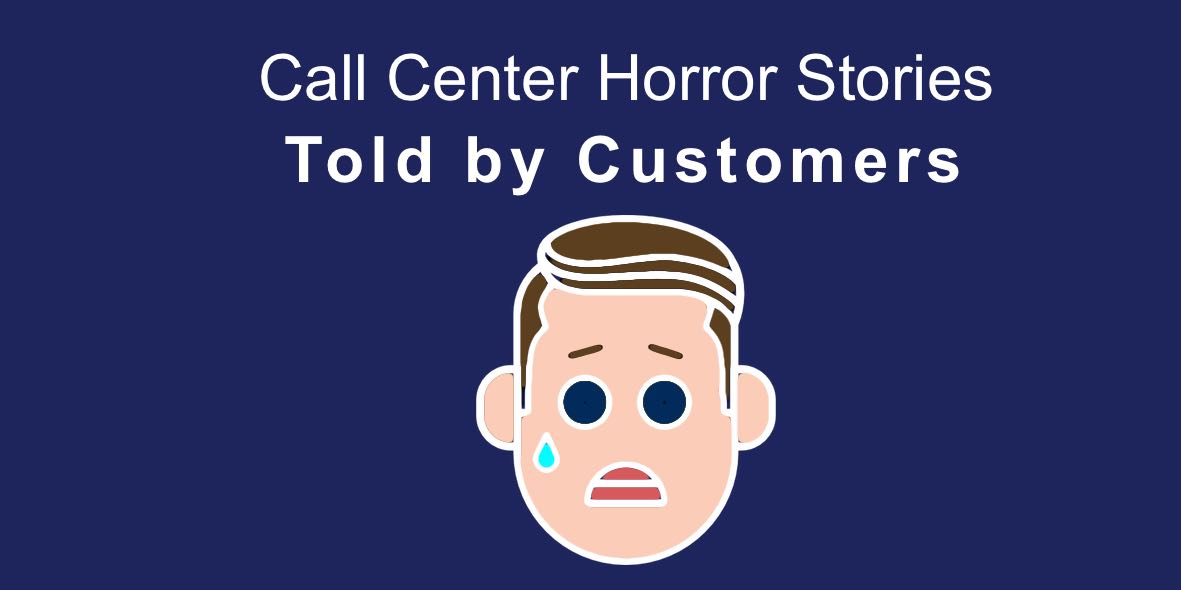 Who cut the line?
Stacey (Busy Mom, Pittsburgh)
A payment system company I'm regularly on the phone with often has a waiting time of about 15 to 20 minutes. When I finally get connected to an agent, I explain my long complicated story and agents usually end up putting me on hold and transferring me around from colleague to colleague. As a result, I have to explain my concern over and over again.
My calls with this company tend to always last more than 30 minutes, plus waiting time of another 30 minutes. One particular time I had to call back 3 times because I kept getting hung up on or disconnected for no reason. By the third time of having to wait in line and explain my case to several agents I was screaming and tomato red.
What could have been done better?
Training.

If every agent was trained to handle a wide variety of cases, they wouldn't have to transfer the customer from agent to agent and could handle the situation on their own, eliminating the need for the customer to explain themselves repeatedly.

Taking better notes.

It's annoying for a customer to have to explain their case repeatedly when they get transferred, especially if it's a complex situation. By using an integrated software where agents can see the journey of the clients and take detailed notes, this mishap could easily be avoided and the agent taking over would know exactly where the last one left off without having to ask the client to re-explain.

Getting a callback number.

Having good faith that the line accidentally got disconnected three times, agents should ask the customer right off the bat for their callback number in case there get disconnected. By doing so, agents show good faith by being proactive, but most importantly, it avoids customers from having to deal with another agent, having to explain again, and waiting in line.

Measuring the right KPIs.

But let's say the disconnection was for some reason not unintentional, could it be that management is measuring the wrong KPI's? Something like average handling time can affect the service agents deliver to customers, resulting in more transfer or 'accidental' disconnections to stay within the AHT.
**See why first call resolution wins over average handling time***
Social media management fail
Sherri (Busy Executive, New York)
Having good faith in my internet company, I never questioned my bills. One day, I stopped by their store and noticed that my package was cheaper than what I was actually paying for. When I reviewed my invoices, I noticed there was a discrepancy and immediately called the company to rectify the situation.
The agent did not understand and tried to reason with me why they had been charging me more. After talking to management they finally agreed to refund me the difference of the six months. However, a few days later I noticed I had only received a partial refund.
Over the next three months, I called and fought with their call center to no avail. I was furious and took my concerns to social media. I spoke to them on Twitter and Facebook demanding an answer and that action be taken.

Instead, I was given the cold shoulder and blocked from their social media so I could no longer comment or interact with them. I was so enraged, I actually thought about taking a day off from work to protest outside their offices. As a result, I will never purchase from that company again.
What could have been done better?
Social media. Being present on social media is just the first part. Customers turn to social media to engage in conversations with brands, share their love and their troubles. Having the right procedures in place is vital to maintaining a good reputation. Assign a dedicated team of agents to interact and react to customers on social media.
Communication between departments. Perhaps the message sent to the billing department from the agent did not get properly passed along. It is important that departments have channels to communicate clearly and share information. If not file and cases can easily get lost and fall through, resulting in unhappy customers.
Cold calling belongs to the 90s
Michael (Busy Techy, San Francisco)
I remember those days of having dinner with the family and getting annoying telemarketer calls. People offering their products or services as you sit down to try to enjoy dinner. This strategy might have worked then, but not anymore.
I work from home and the very same company who I have my internet and landline with continually call me to upsell, distracting me from work. One day, I picked up the phone and cut the agent off and told her to no longer call as I would cancel my service with them if they continued. She dryly explained to me that this was not her department and hung up on me!
I was so shocked that every time my line rings now with an unknown number, I simply ignore the call-It just doesn't seem like an effective tactic to share promos.
What could have been done better?
Add value.

Cold calling is old-school and disruptive. No one wants to hear what your company has to sell. Instead, add value using the right message, through the adequate channel at the right time. Call centers are created to attend to the customer. Want to sell your product? Try having an eye-catching banner next time they come into your store to promote your latest offering. Or why not offer customers extra bandwidth at a small price next time they call to ask about their service.

Re-Targeting Campaigns-millions of people log on to Facebook and other social media everyday. Learn about the benefits of retargeting the right audience to promote new products and services through channels they are already using. Much more effective and less intrusive than bothering someone on the phone.
---
Surely, these call center horror stories hit home in more than one way.
These situations can potentially cost you your customers. However, they can easily be corrected with proper training, right KPIs and by using the right tools.
Source: http://blog.playvox.com/call-center-horror-stories-told-by-customers
Publish Date: April 15, 2016 5:00 AM
---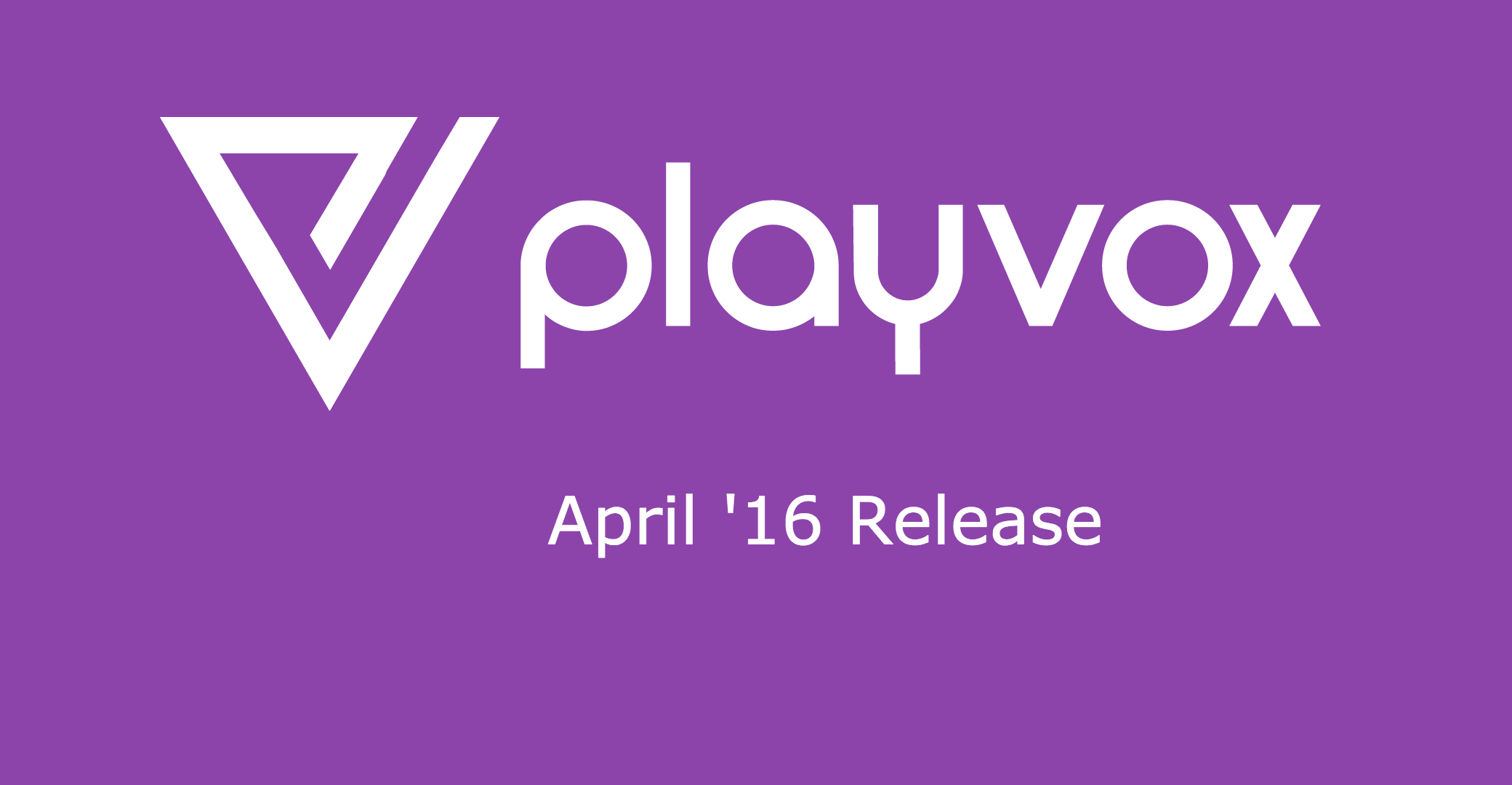 We are excited to tell you about new features and enhancements to the PlayVox platform.
PERFORMANCE MANAGEMENT:
Associate multiple data sources to a single performance campaign.
Performance campaigns can now pull data from multiple sources (FTP Connectors and API-based Connectors). This provides additional flexibility when designing and structuring campaigns.
Performance Campaign Build Process and Tools.
As a result of adding the multiple variable calculations we've made minor changes to the campaign build tool. You will see seven steps (not six) in the campaign build process and changes to the tool for creating KPI formulas. Customers will not need to change any of their current performance campaigns. As you build new campaigns, this new process and tool set will be used. Additional training and instructional aids will be provided.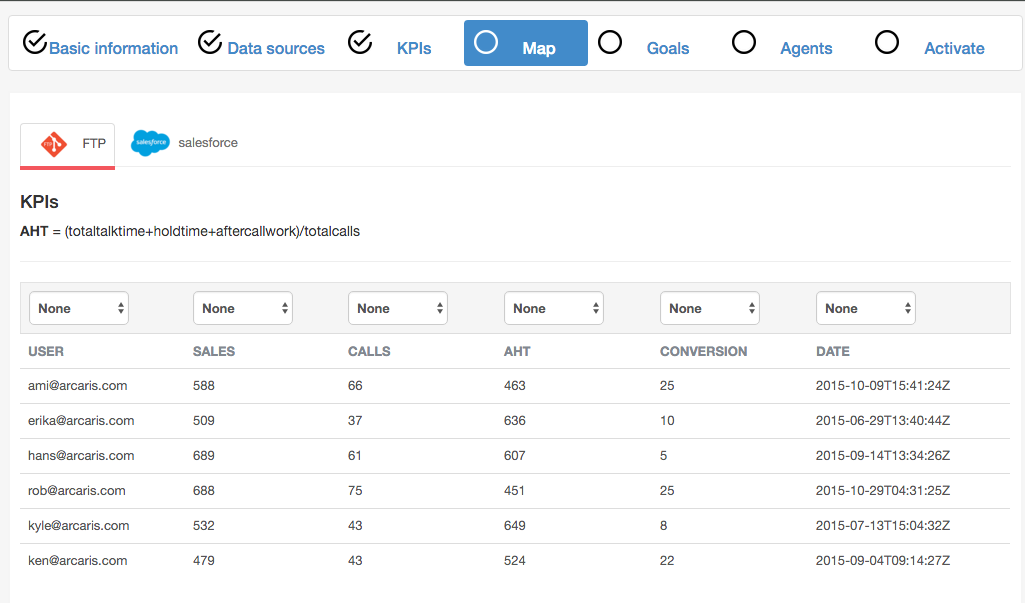 Multi-variable formula calculations.
All KPIs now allow you to create multi-variable formulas to calculate metrics.
AHT example: (totaltalktime + holdtime + aftercallwork)/totalcalls.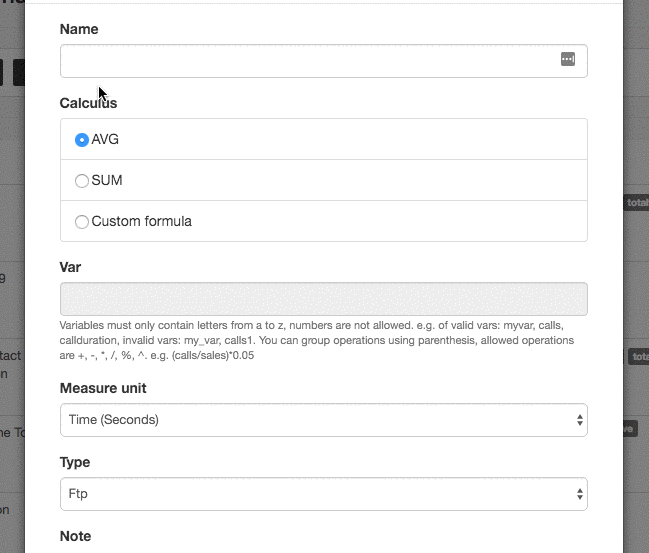 NEW COACHING CAPABILITIES
Auto-save of draft coaching forms.
PlayVox now automatically saves coaching forms in progress as drafts and provides reporting for draft forms. With the auto-save feature, team leaders can respond to interruptions without worry of losing their information. Draft forms are listed on and retrieved from the team leader's coaching dashboard.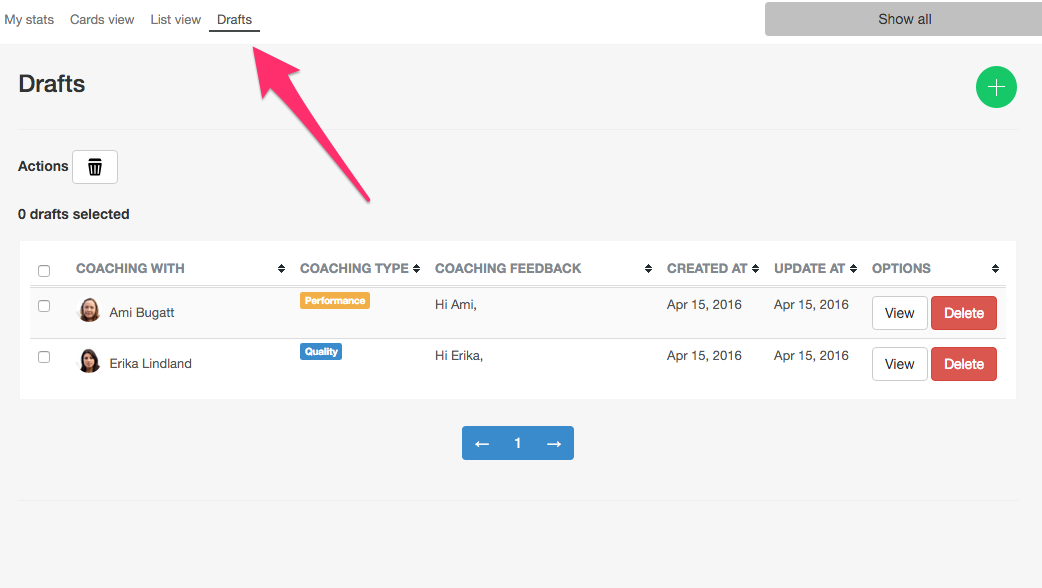 Initiate a coaching from the agent profile view.
Team leaders can now open and execute on a coaching form from the agent profile.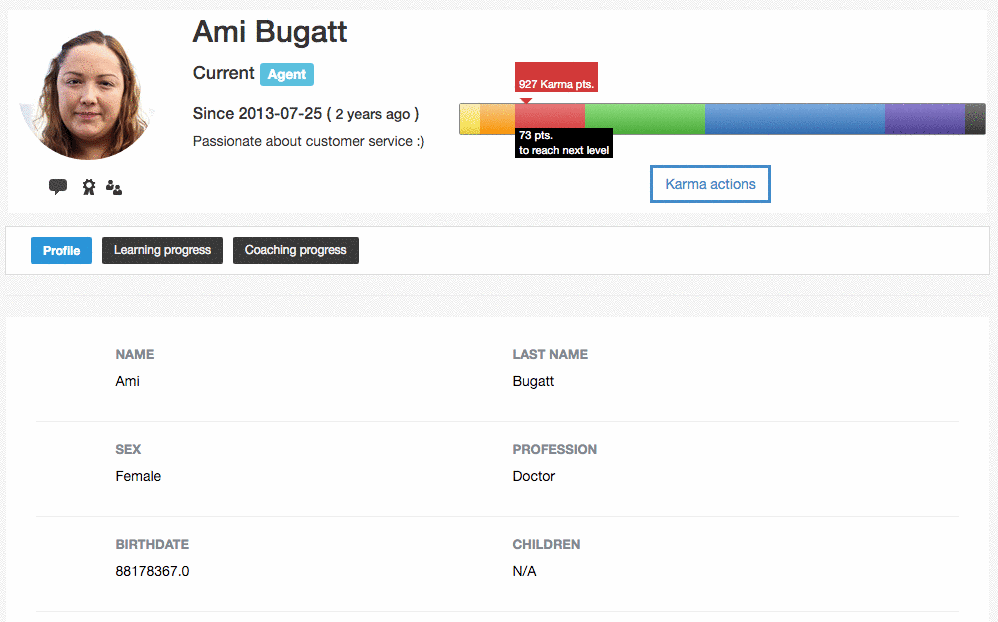 NEW RECOGNITIONS CAPABILITIES:
Ability to export detailed recognition stats.
Now you can export recognition statistics for reporting and manipulation. Stack rank agents based on recognition types and number of recognitions. Supports tracking and reporting against operational goals for recognitions, supports contests associated with recognition achievements, supports optimization of recognition programs.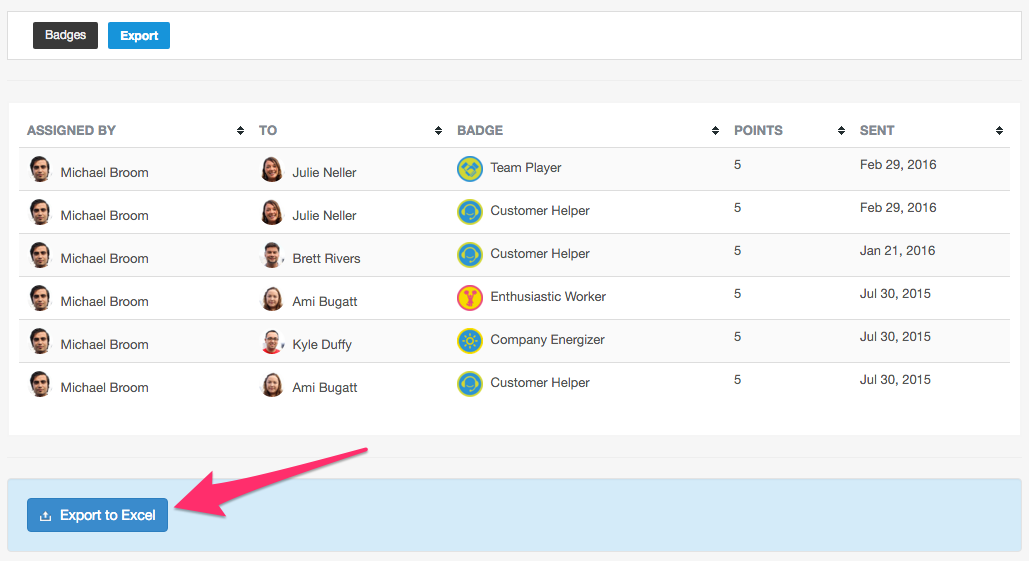 That's all for now. Stay tuned for our next release!
Source: http://blog.playvox.com/announcing-playvox-april-16-release
Publish Date: April 15, 2016 5:00 AM