Plum Voice - ContactCenterWorld.com Blog
Automation has a lot of benefits, like faster, more efficient customer service, increasing customer satisfaction, and improving customer experiences.
It can also save companies a lot of money. For some companies 'a lot' of money is A LOT.
See how one of Plum's clients used IVR to take cost savings to new heights, and reaped additional benefits along the way.
Source: https://www.plumvoice.com/resources/blog/ivr-saves-5m-month/
Publish Date: November 16, 2017 5:00 AM
---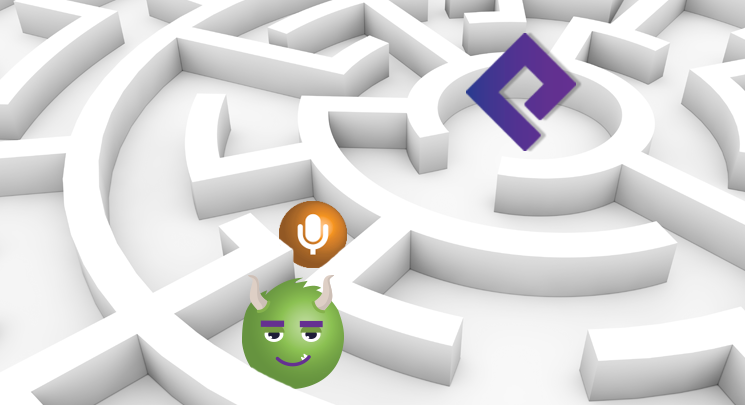 Automatic Speech Recognition (ASR) is pretty cool technology. Simply say something and a machine will do what you ask it to do. Usually.
When an ASR grammar is tuned properly and the call conditions are good, ASR works really well.
Unpacking that last sentence should help you understand a bit more about ASR, how it works, and how to recognize when to implement it.
Because let's be honest, ASR provides a great customer experience, but no technology is perfect. You should be aware of some of ASRs limitations before going too crazy with it.
Grammars
We've talked about ASR and how it relates to natural language processing, and even artificial intelligence so we don't need to spend too much time on grammars. Nevertheless, grammars are the part of the speech rec system that is programmed with all the different utterances that could constitute a valid response to a prompt.
If an IVR asks you a yes/no question, there are tons of different ways to say 'no': nope, nah, nuh uh, no, etc. When people talk about tuning a grammar they're talking about listening to all the different ways callers respond to prompts to ensure that those specific utterances are in the grammar.
For companies with broad national or global reach, this issue is compounded when you factor in different accents and dialects.
Connection Matters
As important as grammars are, it's equally important to pay attention to phone connections. Any call that goes into Plum's (or any other) IVR platform will traverse the PSTN at some point. The PSTN's bandwidth is limited so all audio that travels across it is down-sampled and compressed to 8bit, 8kHz.
Remember tape dubbing? If you made a copy of a VHS or a cassette the copy wasn't quite as clear as the original. If you made a copy of the copy, the third-generation copy was degraded even more than the previous copy. That's essentially what's happening with the down-sampling and compression.
This matters for speech rec because you want the ASR engine to have the highest quality audio possible when it tries to decode utterances.
There are other factors that affect audio quality as well. Jitter from VoIP phones, static on the line or a bad connection, and background noise all have a negative effect on audio quality.
This is one of the reasons that Plum prides itself on using only Tier 1 telecom providers with our cloud IVR platform. We want you to have the best audio connection and call quality possible.
Safety Valves
There are many pieces that go to the phone connection puzzle. And it's important to remember that not every caller will be doing so from a busy city street undergoing major construction.
Still, you want all your callers to have a great experience. So here are a few tips to help those callers who run into issues with ASR.
Even if ASR is your first choice for your callers, make sure that you provide DTMF options.
If the ASR is having trouble understanding a caller's responses, don't continually re-prompt them or disconnect the call. Set a reasonable re-prompt threshold and then switch to emphasizing DTMF input instead.
Make your prompts non-bargable. A bargable prompt is one where callers can input their response before the prompt finishes. With ASR enabled, activating the barge-in feature at the same time can have a negative effect.
Fortunately, with a modern, feature-rich IVR development platform, like Plum Fuse, you don't have to worry about wasting a ton of development time planning for these exceptions. Fuse makes it easy to manage ASR, giving you granular control over when and how it's used in your IVR applications.
Schedule a demo of Plum Fuse today to learn more.
Source: https://www.plumvoice.com/resources/blog/combat-speech-rec-limitations/
Publish Date: November 2, 2017 5:00 AM
---

The Cost of Poor Call Containment
For folks in the IVR world, the goal is to keep as many calls contained in the IVR as possible. This is known the call containment or automation rate. The higher the percentage of calls contained in the IVR the fewer calls agents have to field.
Unfortunately, legacy IVRs don't do well when it comes to containment rate. Most companies are lucky if they can get their containment rate as high as 50%. If that number seems a bit low, well… it should. Especially for large enterprises that receive thousands of calls per day.
This chart shows how containment rates affect customer service costs for medium and large enterprises. Here we're assuming that the companies field 90,000, and 3,000,000 calls per month, respectively. The average cost per call for an agent is $5, so we used that, and we're assuming an IVR cost of $0.20 per call.

As you can see, a higher containment rate saves a lot of money.
How to Increase Containment Rates?
We've discussed containment rates here before, including analog ways to optimize your IVR and how to use diagnostic flow in VoiceTrends to get at the question of how to improve containment rates.
Nevertheless, the reality of IVR is that getting the efficiency you want can be a struggle with a legacy IVR system. And it's not just because these systems aren't user-friendly and take a long time to program.
No, legacy IVR systems simply aren't designed to achieve that type of optimization. Too often, people think of IVR in terms of call routing. Here at Plum Voice, our IVR can certainly do that, but it's designed to automate entire processes, from start to finish, using real-time data integrations.
Plum lets you expand the capabilities of your IVR so that you can automate more customer inquiries and provide answers faster. And the faster you can help customers the happier they tend to be.
This is what we mean when we talk about balancing high automation with high customer satisfaction: the former leads directly to the latter.
Discover how Plum Voice IVR can help you do more by setting up a demo today.
Source: https://www.plumvoice.com/resources/blog/not-all-ivr-software-created-equal/
Publish Date: October 17, 2017 5:00 AM
---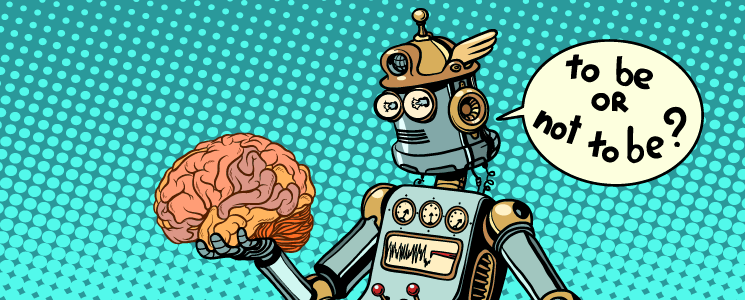 How AI Delivers Better IVR
When you hear artificial intelligence (AI) and interactive voice response (IVR) in the same breath you may scratch your head and wonder, "how does that work?" Using an AI engine, like IBM's Watson, with an IVR system creates smarter self-service applications and delivers better customer experiences.
With IVR callers have two different ways to input information: 1. using the keypad, or 2. speaking into the phone (assuming the IVR in question supports automatic speech recognition [ASR]). AI makes it easier for applications to process natural speech input intelligently. The result is an application that understands caller intent.
This means that you can ask open-ended questions with your voice self-service applications and provide conversational IVR that is also efficient and customer-friendly. With AI, users can input information without using DTMF and developers don't need to build and manage custom grammars like they did for traditional ASR.
A chatbot is essentially a natural language intent system, and integrating AI into your IVR can create a chatbot that works in real-time with your voice channel.
AI at Work
Artificial intelligence is a broad technology category. When applied to a business process the idea is to have a machine learn how to mimic human behavior.
For example, let's assume that a given process has four different triage levels. The sequence of actions required to resolve the issue depends on where the problem falls in triage. When an agent talks to a customer that agent should be able to triage the problem quickly and initiate the resolution process.
A critical step in this process is understanding where to initially slot an issue and then figuring out what the next steps are based on that initial assessment. In other words, agents need to understand the intent behind the customer's request.
The whole idea with AI is that not only can technology make the same decisions that a person can, but it can also teach itself better decision-making.
Let's say, for example, that an insurance company has AI working in the backend of its IVR. When a customer calls for the third time to check on their claim status, the AI can recognize that request, infer that the customer really wants an update, and can escalate the call as necessary.
One goal for AI is to build applications that can determine caller needs and what course of action to take to meet those needs more effectively than a person can.
Better Customer Service
You can use AI any place in your IVR where you used ASR before, or where you would like to use natural language understanding. An AI engine like IBM's Watson comes with pre-built knowledge domains. These are like the individual speech grammars used with ASR, but they're more comprehensive and most of the legwork has already been done. Watson also lets users build/define custom domains.
Watson AI isn't completely self-sustaining, and still requires a bit of administrative management, but it is much easier and more cost-effective than the old method of building custom grammars.
AI offers incremental and in some cases significant value to companies that use IVR by delivering smoother, faster, and more efficient customer interactions, while at the same time reducing the time and costs necessary to implement these solutions.
Want to learn more about how Plum Voice and AI can help your business? Contact us today.
Source: https://www.plumvoice.com/resources/blog/how-to-get-more-from-ivr-with-ai/
Publish Date: September 28, 2017 5:00 AM
---

A Place for AI
When most people hear Artificial Intelligence, they tend to think in terms of Hollywood and famous AI characters like HAL9000 and Skynet. Business applications of AI are nowhere near that sexy, but, on the bright side, that also means that our robotic overlords aren't looming on the horizon just yet.
The reality of AI at this point revolves less around machine self-awareness and more around predicting outcomes by harnessing incredible computing power. Business processes and communications all stand to benefit from the continued evolution of AI. Interactive voice response (IVR) definitely belongs on that list of beneficiaries.
Before diving into specific processes that can make the most out of AI, it's worth having some additional context in order to understand why AI is going to make a splash in the world of voice automation.
A New Understanding
IBM's Watson is synonymous with artificial intelligence these days–and it's not just because Watson cleaned up on Jeopardy! In the voice communications space, Watson's ability to handle natural language is a big reason why a lot of people, including the engineers at Plum, are excited for the possibilities Watson integrations hold.
We've discussed the time and money that goes into natural language speech recognition software, like Siri, Alexa, and Cortana, in these pages before. The reason behind this is that automatic speech recognition (ASR) and natural language understanding are built on two different assumptions.
ASR is all about expected answers. This means asking specific questions and anticipating, not only what people will say in response, but also all the different ways in which they can say that. Think of how many ways there are to say "yes"– yup, yeah, sure, uh huh, ya, you bet – these are just a few of the dozens of ways to indicate agreement or assent. When you consider an entire phrase, the workload increases exponentially.
The collection of expected responses constitute a grammar. It's necessary to constantly tune grammars to ensure they catch every possible utterance variation. The more variances the software encounters, the more it must process. It's not hard to see how this can quickly become time and cost-intensive work.
With AI and natural language understanding, the software focuses less on expected answers and attempts to determine the intent of what is said. Therefore, it's possible to do a whole lot more with live voice communications without the insane costs associated with compiling and tuning grammars.
IBM's Watson provides API access to its natural language understanding technology and companies can quickly and easily tap into a machine learning capabilities.
The Road Ahead
The ability to discern intent without involving a human opens up all kinds of possibilities for business communications (whether that's internally with employees or externally with customers) and customer service. Incorporating Watson technology into IVR applications combines the best aspects of self-service in the digital realm with the immediacy of real-time voice communications.
Now that we've established a bit of context for what AI like Watson can do for voice communications we'll turn to some examples of how companies might actually use that technology. Stay tuned for more information and ideas in these pages.
Source: http://www.plumvoice.com/resources/blog/improve-ivr-with-artificial-intelligence/
Publish Date: September 21, 2017 5:00 AM
---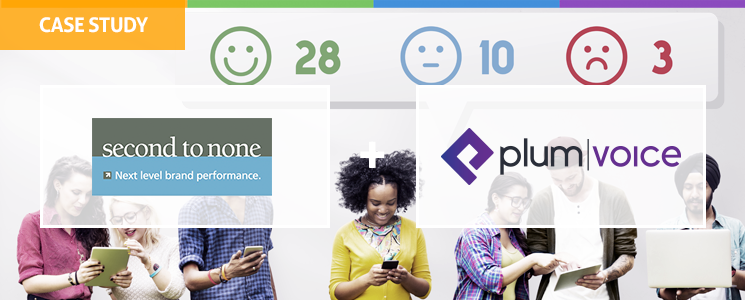 As the old adage goes, the customer is always right. For Second To None, a customer experience research and analytics agency serving leading brands across North America, one of its clients wanted to add telephone surveys to their Voice of the Customer program.
At the time, Second To None lacked a voice option for this type of survey and immediately began researching their options. With the clock ticking and their client waiting, Second To None needed a solution that they could build and deploy quickly.
Initially, Second To None opted for an on-premises system. This offered the reliability that the company wanted, but as their business grew and more clients took advantage of telephone surveys, the need to scale along with client demand became increasingly important.
At that point, Second To None switched from an on-site system to Plum's cloud IVR. The switch was almost effortless. The entire switchover process, which included making a few changes to their application's code and RESPORGing their phone numbers to Plum, took about an hour in actual man-hours.
Dynamic scaling with Plum's cloud IVR not only allowed Second To None to meet the needs of their clients, but the success they experienced led the company to expand the number of voice features they offered clients. This included call recording and SMS messaging.
Using Plum Voice technology allowed Second To None to provide new, reliable solutions to their clients. Second To None's CTO noted that Plum's technology not only expanded their offerings portfolio but did so in a cost-effective way that didn't require them to sink a ton of money into IT resources. Second To None caters to a number of retail and healthcare clients, so Plum's PCI and HIPAA compliance meant that they could meet the specific needs of those customers without having to reinvent the wheel when it came to IVR applications.
To learn more about Second To None and how the company innovated with Plum technology, read the full case study.
Source: http://www.plumvoice.com/resources/blog/second-to-none-expands-voc-offerings/
Publish Date: July 20, 2017 5:00 AM
---
"You are what you are and you ain't what you ain't" – Dear Abby, John Prine
"Basic" Security Isn't Enough
When it comes to fraud prevention, this line from a John Prine song pretty much explains what it is fraud prevention technology tries to figure out. Preventing fraud over voice communications channels has its own challenges. Most companies have security measures in place to protect personal customer information.
There is a whole host of different secure authentication practices, something we've covered in this space before. For the voice channel, it's common for companies, like banks and other financial services firms, to use automatic number identification (ANI) to validate customer identity.
The problem with this as a single layer of security is that the device doesn't define the person or vice versa. Most people rely on mobile phones nowadays and while those devices certainly offer all kinds of convenience, they can also easily be lost or stolen. This raises the question: How do you know that the person on the other end of the phone is who it should be?
As a result, fraud experts suggest that companies treat these types of interactions as "person not present" cases. That term simply creates a distinction between a situation where a person is physically present and presents a card to complete a transaction versus one where the payer and the payee are in different physical locations. It's the same idea as "card not present" in the payments industry.
Anti-Fraud Tech and IVR
Combining interactive voice response applications with additional fraud prevention technology mitigates these challenges. Fortunately, Plum's cloud-based IVR technology makes it easy to use APIs to connect to these anti-fraud solutions.
Different fraud prevention services offer different solutions, but the realm of possibility is broad. For example, with location services enabled on a mobile device, fraud prevention technology can establish user location trends. This makes it possible to detect, based on the caller's physical location, when someone is calling from home, work, the gym, or any other frequently visited location.
So, one option for fraud defense is to not only validate phone numbers against customer data but to also check to see if the caller's current location matches one of the 'frequent places' associated with that particular customer.
If the caller's location is outside the threshold established around their 'frequent places' then the system throws an error. At that point, you can decide what action to take, whether that involves locking an account, requiring additional security information, or something else altogether.
The point is that this type of technology delivers an added layer of protection, for companies and customers alike, by identifying potential issues in real-time before fraudsters can access customer data and wreak havoc.
To learn more how Plum's IVR technology can help you reduce fraud threats, contact us today!
Source: http://www.plumvoice.com/resources/blog/fraud-prevention-and-ivr/
Publish Date: June 29, 2017 5:00 AM
---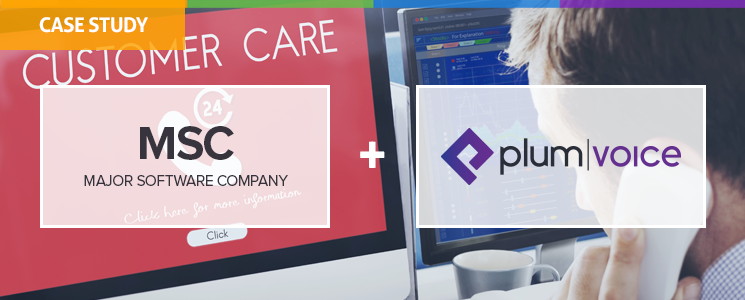 A leading mobile software company (MSC) in Canada uses Plum products to power their customer service offerings. As a company that offers an array of digital products with over 100 million users all over the globe, MSC needed a solution that had multi-language support.
As a company that deals with digital products in its own right, MSC wanted a solution that was easy to implement. They wanted to keep control of their customer service in-house, but that also meant that they needed something that didn't require them to take engineers off core product development.
MSC considered a number of different IVR vendors but chose Plum's Fuse platform because it did everything they wanted it to do, and more. Fuse's drag-and-drop interface meant that MSC could assign IVR development to non-developer team members because it was so easy to use.
Fuse's cloning feature was also a huge boon to MSC. As a company that has a significant global presence, MSC needs multi-language support to be effective with their customer service efforts. One-click cloning in Fuse meant that MSC could build one application, and then clone it, change the language, and re-deploy the same application to a phone number in a different part of the world.
Fuse's built-in analytics helped MSC optimize their Spanish-language application. When the company expanded into Latin America they noticed that a lot of their Spanish-speaking customers were opting out of the IVR to talk with an agent. Thanks to VoiceTrends analytics, MSC identified the issue and quickly added a new message in the IVR that drastically improved containment rates.
With the help of Plum Fuse, MSC has been able to easily harness and control their customer self-service offerings, providing better customer experiences across the board.
To learn more about MSC and how its self-service benefitted from Plum Fuse, read the full case study.
Source: http://www.plumvoice.com/resources/blog/responsive-automated-customer-service-ivr/
Publish Date: June 27, 2017 5:00 AM
---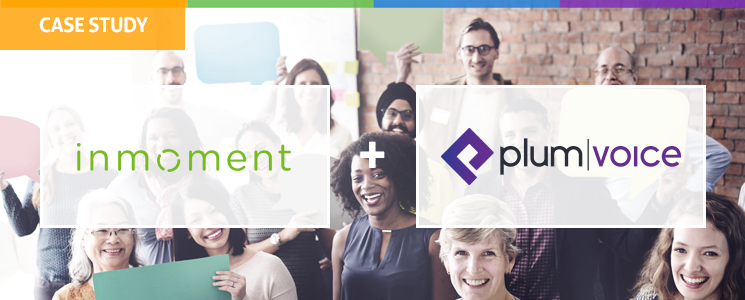 When it comes to customer feedback, it's no secret that the best time to get someone's opinion is right after a transaction takes place because everything is still fresh in their mind. InMoment, which specializes in customer experience optimization, wanted to augment its voice of the customer platform with something more immediate, like voice.
Embracing voice was a logical step for InMoment. After all, pretty much everyone carries a mobile phone with them these days, making it easier for InMoment to deliver post-transaction surveys and for customers to access them.
When InMoment was building their VoC platform, they knew that they needed something flexible to handle the telephony aspects. This is where Plum's platform, which is VoiceXML-based, came into play. Plum provided InMoment with the features and flexibility they needed to deliver the service and experience their customers expected.
Using Plum's IVR platform, InMoment was able to create surveys that dynamically chose the right questions to ask customers based on their previous input. This allowed InMoment to deliver better, more accurate data about customer experiences when compared to a standard, linear survey that asks everyone the same questions.
Not only did Plum's technology put InMoment in a position to succeed, according to John Sperry, InMoment's CEO, but Plum's customer service played a vital role in his company's ability to get their applications up and running in a timely manner. Plum engineers helped them troubleshoot different aspects of their application, and the business development team ensure that InMoment had the information and resources they needed to be effective across the globe.
With Plum's IVR technology serving as the telephony backbone for InMoment's platform, the company now fields over 200,000 calls per month. Plum's cloud platform scales dynamically to meet customer needs, which means that InMoment doesn't need to worry about spikes in customer usage.
To learn more about InMoment and how the company used Plum technology to become a leader and innovator in the customer experience space, read the full case study.
Source: http://www.plumvoice.com/resources/blog/case-study-dynamic-voc-survey-platform/
Publish Date: June 20, 2017 5:00 AM
---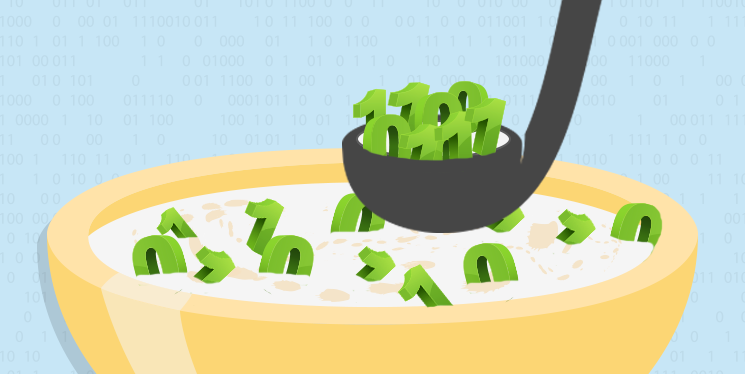 The other day I was looking at my bank account on my bank's mobile app. I noticed an odd transaction and immediately called the bank to figure out what was going on. I entered my account number and phone PIN, and at that point, the IVR told me something along the lines of, "I see you were just looking at your bank account on our mobile app. Would you like to talk to a banking representative." All I had to say was "Yes" and within seconds I was talking to someone and getting the clarification I needed.
Peeling back the layers of that brief phone interaction reveals a complex process. My bank needed to verify who I was, verify my phone PIN, cross-reference who I was with my most recent account activity, and present a fast-track service option. The fact that all of this happened quickly and seamlessly left me feeling really good about the whole situation.
Complex Processes
In the IVR world, we spend a lot of time talking about ways in which businesses can benefit from our technology. One of the reasons for this is that IVR has gotten a bad rap over the years as something that's just used for call routing. But, when properly harnessed, IVR can do so much more.
The following examples all originate with a single piece of information: a telephone number. How the IVR acquires that phone number, whether via a call or an SMS message, doesn't matter. In other words, you have multiple communications channels to work with when pursuing these types of use cases.
Streamline Authentication
As I described in my recent banking experience, an IVR can use automatic number recognition (ANI) to look up details about callers. This is one of the situations where you want to be sure to connect your CRM to your IVR.
The data you can get from this type of reverse look up varies depending on what kind of database(s) you have access to. With the right connections, your system can determine a wealth of information about your callers right off the bat.
Regardless of what data your company wants to use to authenticate users, your IVR can handle it. That may include the caller's name, address, whether their phone number is valid (and even if that number is associated with their account), the type of phone line they're calling from (mobile, landline, etc.), and more.
You can also offer voice biometrics to help streamline the authentication process.
Protect Against Fraud
The subject of voice biometrics makes for a nice segue to talking about fraud protection because it can be used for this as well. However, voice biometrics is by no means the only option.
Again, using ANI, it's possible for your IVR to determine whether a phone number real with a valid area code associated with it. You can also determine if the current caller is on a prepaid device if the phone in question is currently in service, or the carrier associated with the phone number.
For example, if a fraudster is spoofing someone's phone number, if that number is associated with and AT&T landline, but the ANI look up reveals that the call is coming from a Verizon mobile phone, that should raise some red flags.
By rooting out these calls before the caller has a chance to interact with your IVR helps to mitigate or eliminate any potential harm to your system or your customers' accounts.
Call Filtering
No one likes getting spam phone calls, especially businesses. Because time is money, any time these types of calls spend clogging up your phone lines affects your bottom line.
With a call filtering process built into your IVR, it's possible to identify spam callers and block them. Based on any incoming call or SMS it's possible to check that number's spam status and the spam reputation of that number. Armed with this information, your system decides whether to block the call or not.
You can even set specific thresholds for the status and reputation ratings to ensure that you don't end up blocking the wrong phone numbers from contacting you.
Get More from Your IVR
THESE are the types of applications and processes that we're talking about when we refer to the ability of our IVR to handle "complex" processes. An IVR will never completely replace live agents: there is both room and need for both in the customer service world.
But, it's worth noting that arming your IVR with access to the right information can better prepare agents to field customer inquiries before they even get the caller on the line. Not only does this lead to faster problem resolution, but it also increases the amount of accurate information that gets exchanged during the interaction.
Plum Voice's voice and IVR technology have the flexibility and features to enable these kinds of complex processes, all while delivering unmatched reliability and security for voice communications.
When it comes to custom IVR, we have the tools you need. Sign up for a trial of Plum Fuse today and see for yourself.
Source: http://www.plumvoice.com/resources/blog/defining-complex-processes-for-ivr/
Publish Date: June 8, 2017 5:00 AM
---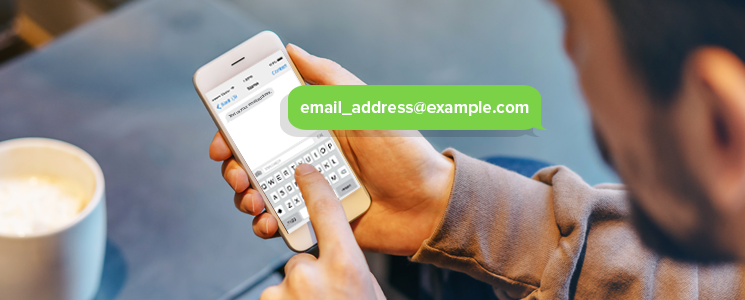 One of the best features of the telephone is its simplicity. You have ten digits to work with (plus the star and pound keys) and pretty much anyone over the age of four can make sense of basic phone concepts.
While those ten digits make phone interactions simple, they also make it difficult to enter letter-based data. Sure, most of us—except, maybe, the native digital generation—remember texting before smart phones where you had to press each number to cycle through the letters associated with it. Let's just say it wasn't an efficient means of communication.
But this alpha-numeric quandary has plagued companies for years. It's one area where IVR has had difficulty replicating a visual medium, like a website, over the phone.
Fortunately, all of this is changing. Combining your IVR with SMS messaging allows you to get the best of both worlds: the efficiency and cost-effectiveness of IVR and the ability to accept alpha-numeric input with SMS.
Use Case
Let's say that you're processing payments over the phone. When a customer calls, they enter their customer ID to bring up their account and proceed to complete their payment transaction. Assuming the account ID is all numbers, this is a pretty basic transaction.
However, you want to make sure that your customers get a payment confirmation. You can send a digital one via email, but you must capture their email address first. Not only do many email addresses contain letter and numbers, but they also include periods and ampersands, characters that make entering that information over the phone difficult.
At this point, when you're ready to collect their email address your IVR triggers a text message that is sent to their mobile device. The text message prompts them to enter the email address where they want the confirmation sent. Callers simply respond to the text message, providing the desired address.
Of course, payment confirmations are only one potential use for this technology. You might also find it useful for remarketing efforts, or to sign-up for newsletters or account notifications.
Benefits
You have a couple of options when it comes to executing this type of process. Customers don't need to be on the phone when entering this information. If you disconnect the call after users make their selection you can save valuable minutes on your IVR costs. The cost per text message is even less than the IVR cost per minute.
You can also let customers respond while they're still on a call. This option would cost a bit more, but it would also give callers the opportunity to return to the main menu and perform other tasks on the same call.
Another nice thing about this method is that it ensures better data accuracy because callers can use the full keyboard available on their device and they can respond at their own speed.
When you creatively integrate your IVR with your CRM you can use this process to decrease call time on future calls as well. When customers respond to the text message you can save that preference in your CRM. The next time that customer calls to pay a bill your IVR can simply ask if they want to send their confirmation to the address on file. Plum's IVR technology provides the tools and APIs you need to accomplish these tasks.
Ultimately, the result of combining IVR and SMS is faster, more accurate, more efficient, and more cost-effective customer service. By making the payments process painless you can deliver a great customer experience that keeps customers coming back.
Source: http://www.plumvoice.com/resources/blog/solving-the-alpha-numeric-quandary-for-ivr/
Publish Date: May 25, 2017 5:00 AM
---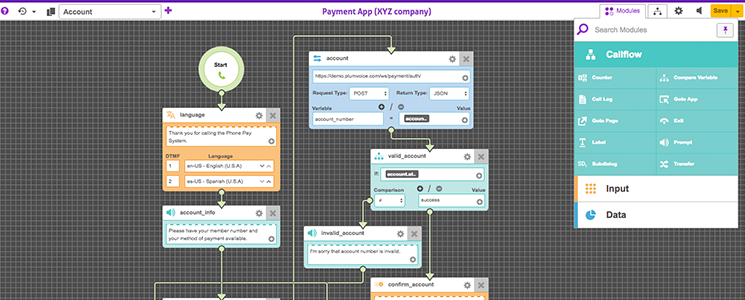 Simplicity. It's something that many people want, but few attain. This especially rings true when we're talking about telephony. Combining telephony with other complex tasks, like payment processing certainly doesn't lend itself to simplicity either.
Yet many companies, especially those that process recurring payments, find themselves navigating on a daily basis. Using an interactive voice response (IVR) solution helps to reduce staffing needs, but IVR adds yet another layer of complexity to the equation.
Too often, IVR is a time suck, pulling valuable resources away from other projects. This makes it difficult to manage. Historically, you've always needed developers to write code for a custom IVR or use a turnkey IVR that is next to impossible to customize. Neither of these options leaves much room for simplicity.
Don't Settle
As a company that deals with telephony, payments, and IVR every day, we set out to deliver the simplicity that companies need. First, we created Plum Fuse, which removes the need to write code in order to build an IVR by providing an intuitive, visual, drag-and-drop app editor.
Visualizing the application creation process has lots of benefits. Having a visual reference to refer to in real-time makes it easier to see changes and how they relate to other aspects of the application. Creating and editing voice applications has never been easier.
While Fuse offers a level of reliability, flexibility, and security unmatched in the IVR industry, it remained clear that even greater simplicity was possible. Therefore, we built payment processing application for you.
Discover Simple
Our pre-built IVR payment application is configured to allow customers to pay bills over the phone using either a credit card or a bank account. Companies can use the app as is, or, because it's an app on the Fuse platform, users can customize, update, and change the stock app to fit the needs of their customers and business.
Built by IVR experts, our payment app saves companies weeks or even months of development time. With this app and Plum Fuse, it's easy to test and deploy your application in a matter of hours or days.
Because payments include sensitive financial data by default, our app is also a PCI-DSS compliant. In fact, the entire Fuse platform is PCI-compliant. Plum Voice is the only custom IVR vendor to offer this level of data security.
Decisions should never be made in a vacuum. Thanks to VoiceTrends, Plum's purpose-built analytics toolkit, Phone Pay provides actionable data about your payment application.
Regardless of the type of payments your company processes, recurring or otherwise, the new pre-built payment app from Plum Voice provides you with a simple yet powerful solution that lets you get up and running quickly, and to process more payments, faster.
Sign for Fuse today and try it for yourself.
Source: http://www.plumvoice.com/resources/blog/phone-payments-simplified/
Publish Date: May 11, 2017 5:00 AM
---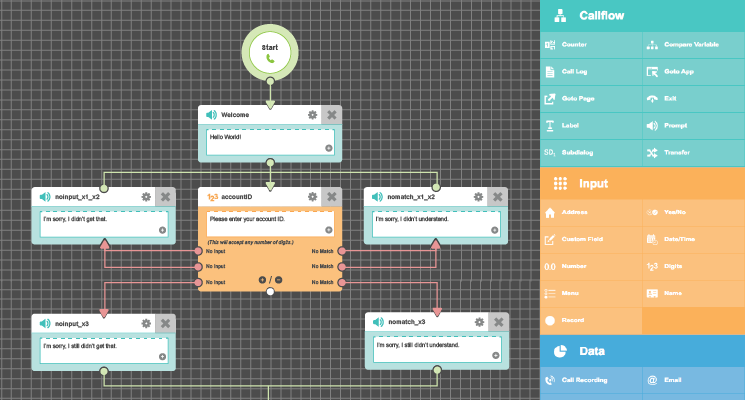 Computer programming isn't for everyone. And you know what? That's ok.
Traditional Computer Programming
There are a number of inherent challenges with writing code that even the best developers would agree with. One is the linear nature of writing code. Some of this is governed by syntax, but at the same time, it can be a challenge to effectively juggle applications with multiple components when coding.
Sure, a developer may be able to visualize their code in their mind's eye, but what happens if that developer moves to a different company or project? Having someone else go through and learn that person's code is no small undertaking.
These challenges compound when you factor in the amount of time it takes to test, deploy, and iterate those same applications. This time investment, in many ways, relates to the nature of coding itself.
Without shaking up the application creation paradigm there aren't a whole lot of options for accelerating the application development and management processes. This is why graphical user interfaces (GUIs) have become so vital. For whatever reason, the world of IVR development lags behind many other technology areas in the GUI department.
Part of the reason for this may be the inherent difficulty of visualizing an audio medium. This is starkly different from, say, the web, which offers multi-media communications options. The goal of a well-built IVR, therefore, should be to replicate the experience users receive on the web but over the phone.
Fuse+ successfully shifts the paradigm for IVR and voice application development from writing lines of linear code to an intuitive, GUI experience. Recent research reveals the value of visualizing data and these same principles underscore the value of using Fuse+ for application development.
The Visual Programming Paradigm
One of the key aspects of visual programming is that it provides a frame of reference. This may seem like a 'duh' comment, but when you sit back and think about it, it makes sense. To most people, linear code is just a laundry-list of text in a document. Without an appropriate frame of reference, it's next to impossible for anyone other than the developer to know what it means. And believe it or not, seeing changes in real time makes things easier for the developer as well. Having that frame of reference makes development easier and faster because it removes a lot of the guesswork.
Visual application design is also useful for other stakeholders, especially those that aren't developers. A visual representation of the application helps to quickly communicate the ideas, tasks, and processes that the app is executing. This, in turn, helps to clarify what's going on, simplify the development process, assess how effective an application is, and decide what changes need to be made to the application.
The ability to manipulate application components in GUI reduces the amount of time needed to answer questions about an application because the changes can be made, seen, and understood instantly.
Business Benefits of Visual Programming
At the end of the day, the decision to opt-in to a visual programming solution boils down to the business benefits it offers. When it comes to IVR and voice applications, Plum's Fuse+ GUI delivers the best aspects of visual programming and more.
Advantages and Benefits of Fuse+ include:
Rapid application development
Reduced need for developers
Fosters better understanding of application functionality
Easy collaboration with roles-based permissions
Faster troubleshooting with VoiceTrends call data and analytics
Sign up for a free account to try Plum Fuse for yourself.
Source: http://www.plumvoice.com/resources/blog/simplify-ivr-development/
Publish Date: April 13, 2017 5:00 AM
---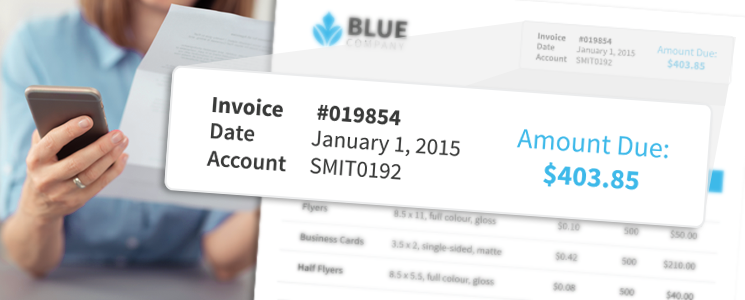 The true test of how effective your IVR solution is often lies in the containment rate. This corresponds to how many callers use, or are contained within, the IVR from the entirety of their transaction. That means not abandoning the IVR to speak to a live agent.
Now IVR technology is a huge boon to payment processing. It gives people an easy-to-use, easy-to-understand payment channel that is available 24/7/365. Companies can set up their IVR to be as user-friendly as possible, but there are still some factors that lead callers to hit the ole zero button and transfer out to speak with a live agent.
Luckily, with VoiceTrends, it's easier than ever to identify bottlenecks and trouble areas in your IVR. But even when you know where callers are bailing out of your IVR, it isn't always clear why they're doing so.
Here are some common 'whys' that we've found over the years.
Get Clear
Let's think about the workflow that callers go through to make a payment. Typically, they receive a paper bill in the mail, and then call your IVR to make a quick payment.
To ensure that your system processes everything correctly it's necessary to have the caller input some sort of identifying information. This can be anything along the lines of a customer number, an invoice number, or an account number.
One of the biggest problems that callers have is that when they call, they spend too much time looking for the necessary information on the actual bill. What ends up happening is that the IVR times out before they find it. Depending on the IVR's default behavior this could result in looping the caller back to the main menu, or it might even terminate the call.
The next step is to call back and re-do the whole transaction, or simply transfer to an agent. Neither of these presents a good customer experience.
To get around this problem, make sure that the necessary information is clearly indicated on the paper bill. Using a bold font for the most important information is a great way to draw attention to it.
It's important to make sure that the language you use is consistent between the actual bill and your IVR. Don't call the same piece of information an account number on one and a customer number in the other.
Get Organized
Another analog solution, related to the clarity issues, revolves around organization. Think about what customers see when they look at their bill. Place all the relevant payment information right next to each other, e.g. total due, phone number, identifying information, etc.
If the bill total is listed in the top right corner, the customer information in the bottom left corner, and the phone number and website are listed on the back of the bill then customers tend to have more trouble completing transactions.
Put ALL that information in the same corner, on the same side of the bill to make the payment process easier. It's even a good idea to list those pieces of information in the same order on the bill that your IVR asks for them.
This is another place to make sure you have consistency across all your payment channels. Ask for the same pieces of information in the same order regardless of whether customers are paying by phone, the web, or any other channel.
Get The Message Across
As a payment processor, you want customers to pay bills as quickly as possible because that translates to more cash flow for your company. One way to ensure that customers pay bills before they become delinquent is with automated, proactive notifications.
Using messaging, either SMS or MMS, for this type of communication not only has a high engagement rate, but it's also easy to setup and integrate directly with your IVR. Messaging is also very cost-effective.
Just make sure that the information you present to customers via text message is consistent in terms of content and structure with the rest of your billing system.
So, there you have it. Three different strategies–two analog, one digital–that help you deliver a better customer experience for your IVR payments application without having to lay a single finger on the IVR itself. We've seen customers with containment rates in the 50-60% range jump all the way up to 90% simply by making these types of changes.
Source: http://www.plumvoice.com/resources/blog/boost-containment-rate-without-touching-ivr/
Publish Date: March 16, 2017 5:00 AM
---

The World of Healthcare Billing
A recent article from Advance Healthcare Network highlighted some of the issues that exist in the world of healthcare billing and offered a number of specific areas where healthcare companies can focus their energy to create a better experience for patients.
This article demonstrates how no solution exists in a vacuum. But that just means looking for a single cure-all is a waste of time. The most salient recommendation for making the billing process more customer friendly is to provide practical payment options.
Consider Your Payment Channels
When it comes to the actual payment process there are a lot of different options that healthcare companies can offer to patients. Here's the kicker though: in order to deliver a truly exceptional customer experience companies have to offer payment options through every channel.
Big companies with lots of customers need to be able to cater to all their customers' preferences. Picking one or two channels means longer remittance times and having less cash-flow available. If the goal is to process more payments, faster, then limiting payment options runs counter to that goal.
Advantages of Voice
For this reason, adding or upgrading your voice payment channel warrants serious consideration. One of the benefits that voice offers is familiarity; it may not be as 'sexy' as paying online, but it's a trusted and reliable communications medium. That counts for something, especially when it comes to ease of use.
Customers may not want to have to create an account or remember yet another login and password, but everyone knows how to work a phone. And while not everyone may have easy internet access, virtually everyone has access to a phone.
Another thing to consider when offering a phone payment option is that nowadays the PSTN is all digital anyway, which means no one channel is inherently 'easier' to use than another one when it comes to backend processes.
Going with an IVR solution when offering payments over the phone makes a lot of sense as well.
First, removing humans from payment transactions reduces the risk of fraud. That's not an indictment of anyone's employees. But eliminating even the temptation makes voice a better alternative to having agents manually process payments.
Second, while on the topic of security, Plum's platform is both PCI and HIPAA compliant, making it easy to deliver the type of data protection that customers–and outside oversight bodies–want.
Third, an IVR is a whole lot cheaper than using agents. For rote processes like payments, use an IVR so your agents can handle more complex issues that require human intervention.
Conclusion
As healthcare companies seek to create a better, simpler customer experience when it comes to bill collections, it pays–literally–to provide customers/patients with bill pay options that fit their needs. Adding an over-the-phone payment option is a cost-effective way to process payments quickly while giving customers a reliable, familiar communications medium.
Source: http://www.plumvoice.com/resources/blog/make-healthcare-billing-better-with-ivr/
Publish Date: February 9, 2017 5:00 AM