Plum Voice - ContactCenterWorld.com Blog Page 2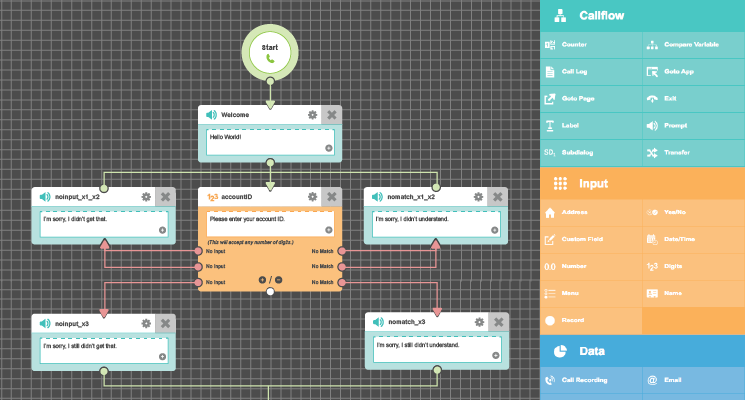 Computer programming isn't for everyone. And you know what? That's ok.
Traditional Computer Programming
There are a number of inherent challenges with writing code that even the best developers would agree with. One is the linear nature of writing code. Some of this is governed by syntax, but at the same time, it can be a challenge to effectively juggle applications with multiple components when coding.
Sure, a developer may be able to visualize their code in their mind's eye, but what happens if that developer moves to a different company or project? Having someone else go through and learn that person's code is no small undertaking.
These challenges compound when you factor in the amount of time it takes to test, deploy, and iterate those same applications. This time investment, in many ways, relates to the nature of coding itself.
Without shaking up the application creation paradigm there aren't a whole lot of options for accelerating the application development and management processes. This is why graphical user interfaces (GUIs) have become so vital. For whatever reason, the world of IVR development lags behind many other technology areas in the GUI department.
Part of the reason for this may be the inherent difficulty of visualizing an audio medium. This is starkly different from, say, the web, which offers multi-media communications options. The goal of a well-built IVR, therefore, should be to replicate the experience users receive on the web but over the phone.
Fuse+ successfully shifts the paradigm for IVR and voice application development from writing lines of linear code to an intuitive, GUI experience. Recent research reveals the value of visualizing data and these same principles underscore the value of using Fuse+ for application development.
The Visual Programming Paradigm
One of the key aspects of visual programming is that it provides a frame of reference. This may seem like a 'duh' comment, but when you sit back and think about it, it makes sense. To most people, linear code is just a laundry-list of text in a document. Without an appropriate frame of reference, it's next to impossible for anyone other than the developer to know what it means. And believe it or not, seeing changes in real time makes things easier for the developer as well. Having that frame of reference makes development easier and faster because it removes a lot of the guesswork.
Visual application design is also useful for other stakeholders, especially those that aren't developers. A visual representation of the application helps to quickly communicate the ideas, tasks, and processes that the app is executing. This, in turn, helps to clarify what's going on, simplify the development process, assess how effective an application is, and decide what changes need to be made to the application.
The ability to manipulate application components in GUI reduces the amount of time needed to answer questions about an application because the changes can be made, seen, and understood instantly.
Business Benefits of Visual Programming
At the end of the day, the decision to opt-in to a visual programming solution boils down to the business benefits it offers. When it comes to IVR and voice applications, Plum's Fuse+ GUI delivers the best aspects of visual programming and more.
Advantages and Benefits of Fuse+ include:
Rapid application development
Reduced need for developers
Fosters better understanding of application functionality
Easy collaboration with roles-based permissions
Faster troubleshooting with VoiceTrends call data and analytics
Sign up for a free account to try Plum Fuse for yourself.
Source: http://www.plumvoice.com/resources/blog/simplify-ivr-development/
Publish Date: April 13, 2017 5:00 AM
---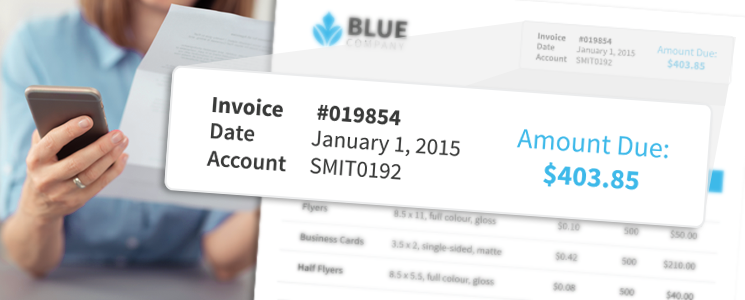 The true test of how effective your IVR solution is often lies in the containment rate. This corresponds to how many callers use, or are contained within, the IVR from the entirety of their transaction. That means not abandoning the IVR to speak to a live agent.
Now IVR technology is a huge boon to payment processing. It gives people an easy-to-use, easy-to-understand payment channel that is available 24/7/365. Companies can set up their IVR to be as user-friendly as possible, but there are still some factors that lead callers to hit the ole zero button and transfer out to speak with a live agent.
Luckily, with VoiceTrends, it's easier than ever to identify bottlenecks and trouble areas in your IVR. But even when you know where callers are bailing out of your IVR, it isn't always clear why they're doing so.
Here are some common 'whys' that we've found over the years.
Get Clear
Let's think about the workflow that callers go through to make a payment. Typically, they receive a paper bill in the mail, and then call your IVR to make a quick payment.
To ensure that your system processes everything correctly it's necessary to have the caller input some sort of identifying information. This can be anything along the lines of a customer number, an invoice number, or an account number.
One of the biggest problems that callers have is that when they call, they spend too much time looking for the necessary information on the actual bill. What ends up happening is that the IVR times out before they find it. Depending on the IVR's default behavior this could result in looping the caller back to the main menu, or it might even terminate the call.
The next step is to call back and re-do the whole transaction, or simply transfer to an agent. Neither of these presents a good customer experience.
To get around this problem, make sure that the necessary information is clearly indicated on the paper bill. Using a bold font for the most important information is a great way to draw attention to it.
It's important to make sure that the language you use is consistent between the actual bill and your IVR. Don't call the same piece of information an account number on one and a customer number in the other.
Get Organized
Another analog solution, related to the clarity issues, revolves around organization. Think about what customers see when they look at their bill. Place all the relevant payment information right next to each other, e.g. total due, phone number, identifying information, etc.
If the bill total is listed in the top right corner, the customer information in the bottom left corner, and the phone number and website are listed on the back of the bill then customers tend to have more trouble completing transactions.
Put ALL that information in the same corner, on the same side of the bill to make the payment process easier. It's even a good idea to list those pieces of information in the same order on the bill that your IVR asks for them.
This is another place to make sure you have consistency across all your payment channels. Ask for the same pieces of information in the same order regardless of whether customers are paying by phone, the web, or any other channel.
Get The Message Across
As a payment processor, you want customers to pay bills as quickly as possible because that translates to more cash flow for your company. One way to ensure that customers pay bills before they become delinquent is with automated, proactive notifications.
Using messaging, either SMS or MMS, for this type of communication not only has a high engagement rate, but it's also easy to setup and integrate directly with your IVR. Messaging is also very cost-effective.
Just make sure that the information you present to customers via text message is consistent in terms of content and structure with the rest of your billing system.
So, there you have it. Three different strategies–two analog, one digital–that help you deliver a better customer experience for your IVR payments application without having to lay a single finger on the IVR itself. We've seen customers with containment rates in the 50-60% range jump all the way up to 90% simply by making these types of changes.
Source: http://www.plumvoice.com/resources/blog/boost-containment-rate-without-touching-ivr/
Publish Date: March 16, 2017 5:00 AM
---

The World of Healthcare Billing
A recent article from Advance Healthcare Network highlighted some of the issues that exist in the world of healthcare billing and offered a number of specific areas where healthcare companies can focus their energy to create a better experience for patients.
This article demonstrates how no solution exists in a vacuum. But that just means looking for a single cure-all is a waste of time. The most salient recommendation for making the billing process more customer friendly is to provide practical payment options.
Consider Your Payment Channels
When it comes to the actual payment process there are a lot of different options that healthcare companies can offer to patients. Here's the kicker though: in order to deliver a truly exceptional customer experience companies have to offer payment options through every channel.
Big companies with lots of customers need to be able to cater to all their customers' preferences. Picking one or two channels means longer remittance times and having less cash-flow available. If the goal is to process more payments, faster, then limiting payment options runs counter to that goal.
Advantages of Voice
For this reason, adding or upgrading your voice payment channel warrants serious consideration. One of the benefits that voice offers is familiarity; it may not be as 'sexy' as paying online, but it's a trusted and reliable communications medium. That counts for something, especially when it comes to ease of use.
Customers may not want to have to create an account or remember yet another login and password, but everyone knows how to work a phone. And while not everyone may have easy internet access, virtually everyone has access to a phone.
Another thing to consider when offering a phone payment option is that nowadays the PSTN is all digital anyway, which means no one channel is inherently 'easier' to use than another one when it comes to backend processes.
Going with an IVR solution when offering payments over the phone makes a lot of sense as well.
First, removing humans from payment transactions reduces the risk of fraud. That's not an indictment of anyone's employees. But eliminating even the temptation makes voice a better alternative to having agents manually process payments.
Second, while on the topic of security, Plum's platform is both PCI and HIPAA compliant, making it easy to deliver the type of data protection that customers–and outside oversight bodies–want.
Third, an IVR is a whole lot cheaper than using agents. For rote processes like payments, use an IVR so your agents can handle more complex issues that require human intervention.
Conclusion
As healthcare companies seek to create a better, simpler customer experience when it comes to bill collections, it pays–literally–to provide customers/patients with bill pay options that fit their needs. Adding an over-the-phone payment option is a cost-effective way to process payments quickly while giving customers a reliable, familiar communications medium.
Source: http://www.plumvoice.com/resources/blog/make-healthcare-billing-better-with-ivr/
Publish Date: February 9, 2017 5:00 AM
---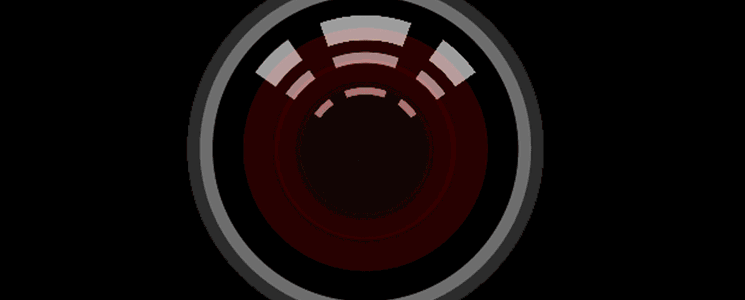 Original image source
When building a voice application one of the first questions you need to answer is: to what degree will you use text-to-speech? Initially, it may seem like a great idea to use text-to-speech (TTS) wherever possible. After all, it's faster and cheaper to just type out some generic code, right?
Here's the catch. TTS is great! For some things… If you have variables that change for every caller, things like an ID number, an account balance, or even timestamps, these are a great fit for TTS. The reasons for this are two-fold:
These are typically short phrases, and
Callers have an expectation for this type of data.
For example, if a caller needs to pay a bill they expect the TTS engine to provide a given value in dollars and cents. The overall result here is a streamlined call with little to no confusion for the caller.
Potential TTS Pitfalls
On the flipside, rendering an entire call-flow in TTS violates both principles of brevity and expectation. Using too much TTS has significant consequences:
Lack of clarity: It can be difficult for end-users to understand long passages of TTS. This means callers repeat menus more and call times increase. Even if you have a good TTS engine and reliable telephony backend, like what Plum provides, you can't control your caller's environment.
More transfers: The whole point of automated customer self-service is to increase efficiency. But frustrated customers that don't just hang up are much more likely to transfer out of your IVR to speak with a live agent. The net effect of this is to drive up your customer service costs.
Bad customer experience: All of this adds up to a poor customer experience. In a day-and-age where customer service is a major differentiator, companies can't afford to sacrifice customers at the altar of bad customer experience.
So, unless you plan to send ear trumpets to all your customers to help them hear the menus better, it's best to keep the TTS to a minimum.
Use Pre-Recorded Prompts
How, then, do you avoid ruining customer experience with too much TTS? Use pre-recorded audio prompts for static information in your call-flow. This includes things like hours, contact information, address, or instructions for customer transactions.
Having professional voice talent record your audio prompts is not a costly endeavor. Plus, the extra clarity and natural human cadence of pre-recorded prompts help to temper customer frustration and its aftermath. If you're unsure where to find good voice talent, your IVR vendor should be able to provide some direction. Here at Plum, we provide consulting services to help customers navigate this process.
Having a completed call-flow kills two birds with one stone. Not only does it provide you with an overview of your entire application. But it also provides the script your voice talent needs to record the prompts for your application. So, while the time and energy required to set up pre-recorded prompts may seem high, in reality, it's a fast and cost-effective approach that dramatically improves the quality of your voice applications.

Source: http://www.plumvoice.com/resources/blog/how-much-text-to-speech-is-too-much/
Publish Date: January 26, 2017 5:00 AM
---

Customer Service – Both Art & Science
One of the most important things to realize when doing business is that people don't buy from companies – they buy from other people. When you sit back and think about this it makes sense. It's easier for one human to connect with another one than it is for a machine. Well, at least until Artificial Intelligence gets up and going. At that point, I, for one, will welcome our machine overlords.
But let's be honest. Humans are expensive. That's not to say companies shouldn't hire people to handle customer service inquiries, but rather that there's a balance to strike between human intervention and machine automation.
It's no secret that people prefer self-service when given the option. But this creates a bit of a contradiction: do customers want to talk to humans or do they want to do it themselves? The more human-like you can make your automated support channels, the better customers respond to them.
One of the best ways to humanize your automated customer service channels is through personalization. Not only does this help customers feel as though they're being treated like the individuals they are, but it makes for a fast, efficient user experience.
What Personalization Looks Like
When we talk about personalization there's no single cure-all. A lot depends on the kind of service and information that customers expect. Personalization can range from the simple to the complex. Here are a few examples of what personalization looks when it comes to your voice channel.
Language Preferences: It's great to offer multiple language options with your IVR. But once your customers select a language they're not likely to change it. Therefore, it makes sense to remember their language preference and automatically apply it when they call, thereby skipping the language prompt all together and saving time on the call.
Personal Details: Simple things like using a customer's name in a prompt, or auto-populating their contact information (e.g. address, phone, email) so they only need to verify it is another type of personalization. It's a lot faster to simply choose yes/no than it is to manually enter information.
History: Let's say that a particular customer has been using email to try to get an issue resolved. When they call for further assistance, instead of going through the standard prompts and menus, the IVR gives them specific options tied directly to their most recent interaction. Not only does this present that customer with the most relevant information right away, but it also eliminates a significant amount of time spent wading through menus.
Implementation
All of this sounds well and good, but it begs the question of how to go about implementing solutions like this. When thinking about your voice channel the first thing you need is a flexible, customizable IVR. Here at Plum we offer two different ways to build custom voice applications–drag-and-drop (Plum Fuse) or coding (Plum Dev).
In addition to an end-user interface you need good customer data. Typically, this data resides in a company's CRM solution. Depending on what you want your user experience to be like, it may be necessary to begin collecting new, additional data from customers.
It's important to remember that customers don't just give away information for free. There's an expectation that providing personal data will benefit them in some way. Keep this implicit social contract in mind when designing your personalization efforts.
Once you have an interface (IVR) and customer data (CRM), you need a way for them to communicate. Cloud-based solutions, like the ones Plum offers, make this part easy by leveraging APIs to connect the different software components. APIs eliminate the need for deep integration, saving all kinds of time and money, which is a major benefit when getting a project like this off the ground.
Conclusion
There are two main takeaways when it comes to personalization.
It's no longer optional. Customers know it's possible because they see it everywhere and nowadays personalization is an expectation.
It's not difficult. With cloud communications technology and APIs building a custom interface that offers personalization is easier to accomplish than ever before.
Discover the difference personalization makes for your voice channel; let Plum show you how.
Source: http://www.plumvoice.com/resources/blog/ivr-personalization-not-optional/
Publish Date: January 19, 2017 5:00 AM
---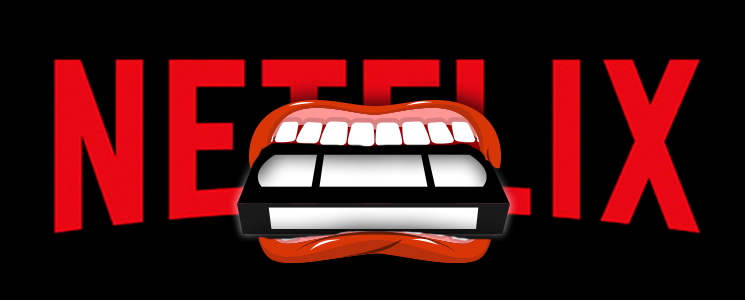 The Netflix Effect
The world of technology often seems like the fallout from Sherman's march to the sea where old technologies are left smoldering in ashes in the wake of the latest and greatest. We might even call this the Netflix effect. After all, not many people choose VHS as their primary medium for watching movies these days. Heck, even DVDs and Blu-Ray discs are giving way to streaming services.
It's worth noting that "Netflix effect" is carefully chosen to describe this phenomenon because it is a cloud-based service. When focusing on business communications, as more and more channels find a home in the cloud there's a natural tendency to see what's being left behind.
Customer Experience Matters
While most people default to the web as their go-to channel to get stuff done when interacting with any business, it's by no means the only one people use. Preference matters, and you can't really argue that people prefer the web. But at the same time, preference doesn't also mean exclusivity.
This is the reason that multi- and omni-channel solutions exist. These approaches come with their own challenges though. It's one thing to optimize a single channel for great customer experience, but nowadays customers expect that things will be uniform regardless of the channel they use.
The nice thing about having communications in the cloud is that it makes integration a lot easier.
Why Voice Is Here To Stay
If over a century of sustainability isn't proof enough, there are other reasons why voice continues to be an important piece of the business communications puzzle.
We've touched on this idea before, but an effective voice channel replicates the web experience over the phone. Of course, there's a difference between a visual and an aural channel, but that doesn't mean providing a great customer experience over the phone is impossible.
Actually, the evolution of cloud-based telephony solutions, like Plum Fuse, makes it easier than ever to achieve this type of balance. Voice also has a number of advantages in terms of reliability and accessibility. When it comes to communications, businesses need reliable solutions and voice offers them that.
At a time when most channels require end users to have internet access, voice doesn't. This provides businesses with a critical safety net for customers in situations that require fast service, but lack internet access. And precisely because it's possible to emulate the web experience over the phone, voice remains a critical communications and customer service channel.
Customer self-service over the phone is also a very cost-effective support channel. If self-service doesn't meet a customer's needs, however, and they need to speak to a customer service representative, there is no better channel to deliver a seamless transition to live, real-time support.
Source: http://www.plumvoice.com/resources/blog/netflix-effect-voice-remains-critical-customer-service/
Publish Date: January 12, 2017 5:00 AM
---
From Here to There and Everywhere
Are we seeing the swan song of brick-and-mortar store fronts for banks? It's no secret that mobile banking has taken off in recent years. People are more likely to stand outside their bank and complete a transaction on their phone than to actually go inside.
Scaling back the number of brick-and-mortar locations eliminates a lot of overhead costs. However, as Newton's Third Law of Physics tells us, there is also an opposite reaction to the decline of physical banking locations. This move to the digital realm creates a challenge for banks to replicate the in-person customer experience digitally.
Obviously, this is no small undertaking because it involves shifting from a uni-channel service environment–the store front–where anything is possible, to a multi- or omni-channel solution. The proliferation of mobile banking shows that this shift is already well underway.
Infrastructure Challenges
Mobile banking requires banks to invest in web interfaces, mobile apps, and voice channels. These all need to integrate seamlessly with every other channel. But banks and financial institutions rarely live on the cutting edge of technology. It's not like most banks are small, nimble organizations that can just opt to switch from MacOS to Windows on a whim.
Technology changes for entities this size require careful planning and implementation. Plus, with so much money involved, banks typically take a conservative approach to technology upgrades, opting to wait until tech matures before implementing it. There are a number of reasons for this.
A big one is reliability. Banks can't afford downtime, both fiscally and metaphorically. The last thing a bank wants to do is to lose the trust of its customers, which can be an effect of systems going down.
Another reason is cost, and this ties into reliability. As demand for digital channels increases, banks have to shell out additional resources to meet and exceed the expectation of their customers. The larger the bank, the slower change happens.
Security is another big factor as well. Getting the PCI-compliance that financial institutions need when dealing with financial matters can be expensive and time-consuming.
A Place for Voice
Now we're not here to suggest that the voice channel will replace the web as the go-to mobile banking channel. But with so many mobile finance apps competing for customers attention and usage, banks can't afford to overlook any channel, especially voice.
The goal of an IVR solution should be to replicate users' web experience over the phone. For banks embracing omni-channel customer service, having all your channels play nicely together is critical. Fortunately, with the right technology and planning getting your voice channel in alignment with your other digital channels is completely manageable.
It's true that telephony can be one of the more complex channels to work with, but with the evolution of cloud IVR, most of the complexity and headaches associated with the voice channel are now in the hands of experts–the cloud IVR vendor.
Voice also plays a valuable role in two-factor authentication (2FA). Banks can choose between two different types of verification, voice biometrics or SMS text messages. These authentication methods, which rely on what you are or something you physically possess, are much more secure than knowledge-based authentication questions, especially when layered.
Nowadays we often take real-time voice communication for granted because it's not a 'new' technology, but voice underpins many of the other digital channels that banks offer people. For example, every mobile banking app should have a one-click option for calling customer service. That means banks and banking service providers need to make sure they have voice figured out when development begins, and not as an afterthought. In other words, voice is a logical starting point for digital revolution currently occurring in banking IT.
Voice brings a unique perspective to the customer feedback loop as well. Areas for improvement or bottlenecks can reveal themselves better in some channels than other, and voice is no exception. And now that IVR has its own robust analytics and reporting tools, finding these items is easier than ever.
For banks that are serious about providing great customer experiences, having an up-to-date, easy to use, and efficient voice channel is imperative, not an option.
Source: http://www.plumvoice.com/resources/blog/ivr-strong-silent-partner-mobile-banking/
Publish Date: December 20, 2016 5:00 AM
---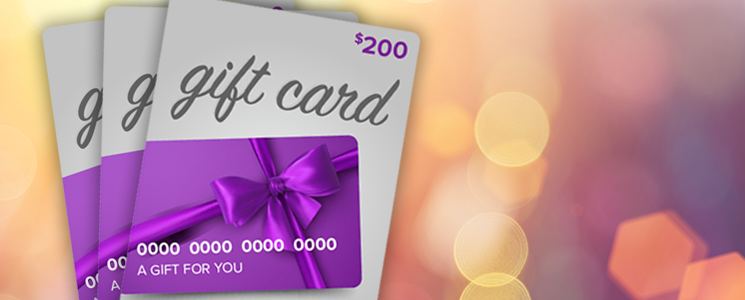 As the holiday season comes barreling at us like a runaway train, prepaid card companies start to prepare for an onslaught of new customers. Prepaid cards have become a ubiquitous form of currency. Companies use them to fulfill rebates, average Joes and Jills use them as gifts, and there are plenty of other uses for them, too.
Fortunately, with the right technology managing prepaid cards for customers can be a lucrative business. As with any customer interaction, managing prepaid cards effectively requires convenient access, accurate information, and fast transactions. Interactive voice response (IVR) checks all of these boxes when it comes to customer self-service.
Here are six ways that prepaid companies can use IVR to manage customer interactions.
1. Activation/Registration
This is probably the most obvious use case for prepaid cards. Having a registration process helps companies obtain additional information about their customers, which, in turn, enables them to provide better service.
2. Account Balance/Updates
It's happened a million times. Someone uses a prepaid card for one transaction, but they leave a balance on the card. Customers can check their balance with a quick phone call. See our post with example code for a balance check application to help you get started.
3. Transaction Details
Sometimes it's not enough to simply know the balance of a card; a customer may want to know how the balance got to its current level. This is especially true if you allow customers to replenish the funds on a given card.
4. Account Top-Up
If you offer a top-up option to customers, then that's another process that can easily be completed over the phone. For this type of financial transaction make sure that your IVR is PCI-compliant.
5. PIN Changes
Giving customers the option to set and update the PIN number on their prepaid card provides a valuable security feature that keeps their funds safe. IVR streamlines this process and presents customers with a fast method to control their account.
6. Report Lost/Stolen Cards
When life throws a curveball, you'll be there for your customers, giving them a way to report cards that are lost or stolen. You can also provide a way for customers to leave voice messages for more complicated, non-urgent issues.
All of this points to the fact that prepaid companies can get a lot of mileage out of their voice channel when it comes to customer service. Not only is voice extremely reliable and easy to use, but these factors also contribute to confidence in the channel, confidence from you and your customers alike.
It's probably not a good idea to completely do away with live agents, but having a proactive, useful IVR means that prepaid companies can operate at a high level with fewer employees. Obviously, the cost savings here is considerable as well because technology can work around the clock for pennies on the dollar compared to what agents cost.
Here at Plum Voice, we not only specialize in IVR, but we work with many prepaid card companies already so we have the industry experience to get your customer service optimized in no time.

Source: http://www.plumvoice.com/resources/blog/6-ivr-uses-for-prepaid-card-industry/
Publish Date: December 15, 2016 5:00 AM
---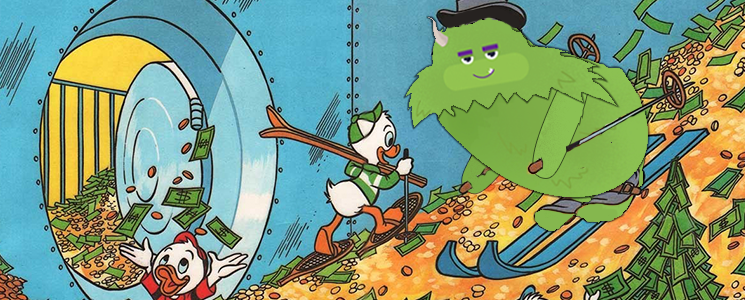 What do you think of when you hear 'cost savings'? Is it a corporate mascot skiing down a pile of money like Scrooge McDuck? One can only hope…
Cost savings is one of the major reasons why companies turn to automation and self-service. Computers can multi-task a lot better than people, so it just makes sense to automate common processes and tasks that agents typically handle over the phone.
Payment processing is one such task and it's a big one because it directly impacts the bottom line. The cost for a live agent to process a payment can be $5 or more per call. Yet, when an interactive voice response (IVR) application enters the equation, it costs pennies on the dollar per call to complete the same task.
Therefore, when deploying a payment processing voice application, you want to make sure that as many customers as possible stick with the IVR to make their payment and don't opt to use an agent instead. This is the essence of 'containment.'
How Containment Feeds The Bottom Line
A brief example helps to explain what containment rate is. Let's say that you have 100 customers calling to make a payment. Of those 100 callers, 18 get to the last payment menu and then opt to talk to an agent. In other words, they abandoned or transferred out of the IVR application to speak with an agent.
Some simple math gives us the figures we need. Starting with 100, subtract the 18 callers who opted for an agent. These are the callers who were not 'contained,' so the transfer rate is 18%. Conversely, the callers that were contained within the app, those other 82, represent the containment rate, which is 82%.
NOTE: A good containment rate for one industry might not be desirable or realistic for another one. For example, a contact center environment that deals with a lot of complex customer issues may use an IVR, primarily, to help get callers to the right representative. But it's up to each individual company to figure out where that balance between customer service and automation should–or could–be.
Now if we want to think about cost savings, let's think about how much it cost the company to process those payments. We'll use some conservative numbers here. Let's say payments processed by an agent cost $5 per call, and payments processed by the IVR cost 50¢ per call.
The total cost for agents is $5 x 18 calls, which totals $90.
The total cost for the IVR is 50¢ x 82 calls, which totals $41.
In this example, the IVR processed 4.5 times more payments, and cost less than half of what the agent-assisted calls cost. For merchant services or payment processing companies that process thousands of payments per day, the savings pile up fast.
So What's A Good Containment Rate?
Naturally, the answer to this question is: it depends. It takes a bit of digging and some analytics to get a grasp on what an ideal containment rate is for any given company. Most of our customers that process payments see automation rates of 85% or higher, which is really good. Fortunately, for Plum customers, VoiceTrends, a custom analytics toolkit for voice applications, is built into all of Plum's products.
VoiceTrends makes it easy to identify and track the data you need to determine what your containment rate is. Once you have the data you need on call volumes, you need to figure out your cost per call for your agents and your IVR.
The cost difference between these two customer service options can be one metric for determining whether your containment rate is acceptable. But ultimately, it's up to each individual user to determine what an acceptable containment rate is for their business.
Improving Containment Rate
There are a number of strategies that companies can use to improve their containment rate. Check out our blog post about using VoiceTrends to visualize transfer rates. It also provides some ideas for troubleshooting low containment rates.
Source: http://www.plumvoice.com/resources/blog/what-to-know-about-ivr-containment-rates/
Publish Date: December 8, 2016 5:00 AM
---

Here at Plum we take user experience very seriously. That's why we want to help companies that automate phone calls to provide not only great user experiences, but a solution that's easy to manage as well. Because if your voice applications are easy to manage there is a lot less potential for disruptions in service or errors in the user experience.
With this in mind, let's talk for a little bit about business logic. Business logic consists of all of the intelligence about a business and/or their users' accounts. Let's say someone has banking, credit cards, and insurance all with the same bank. When they call the bank to find out if their credit card has any late fees there needs to be something in place to easily let the user choose the right option and get the correct information in return.
If the caller wants credit card info, but get insurance info instead, they're not going to be happy. The intelligence and processing (i.e. those If/Then conditions) that go into ensuring the system pulls the right data for each request is called business logic.
What's Possible?
So who is responsible for creating and managing that business logic? The answer is: it depends.
At this point we have to draw a line between what is technologically possible and what makes the most sense from app creation/management perspective.
Technically an automated voice application, like IVR, can handle business logic. But just because something can be done doesn't mean it should. Building business logic into the application makes it very difficult to manage.
First, in order to get this type of application to work, a company needs to provide direct access to their customer information database. In essence, we're talking about a data dump. The problem here is that any changes to the database mean that someone will need to go into the voice app and manually reconfigure it to match the new data. This is very time-consuming and expensive.
Second, thinking back on our end user experience, it's really difficult to test an IVR application with built-in business logic. Really the only way to test out every possible customer permutation is to manually call and enter each choice to make sure it works. Failure to thoroughly test the application leaves it vulnerable to errors, which leads to unwanted user frustration.
So while it may sound attractive at first to build your business logic into your IVR, especially if you're farming out the development of your voice application to an external vendor, in the long run this decision will be very costly both financially and in terms of poor user experience.
What's Smart
If baking business logic into your IVR isn't good idea, then what should you do when getting started with voice automation? The optimal choice is to build your own web service that is narrowly focused on the needs of your voice application and connecting your database to the voice app through an API.
That's a lot to process so let's unpack that previous paragraph a bit. All of those commands and conditions that find and locate the right information can be scripted and assembled into a library. Some companies may already have business logic, or libraries, or even APIs that they already use.
It's tempting to repurpose these resources for your voice application, but for optimal results it's best to create a new web service out of those pieces that narrowly focuses on the needs of your voice application. That way it will work more efficiently to present users with the right information.
This web service is something that you will want to host yourself. The reason is pretty straightforward: it's a lot easier to manage your business logic and to make changes to it if you control it. When it comes to getting the right information to users, business logic is the most important piece of the system so it's something that you will definitely want to have direct control over.
If your business logic does all of the heavy lifting, then what's left for your voice apps? Their role is to present that information to your users. Let's return to our banking example for a moment. Let's say that our user wants to know if they have a late fee, and if so how much that fee is. The user responds "yes" to a question about whether they want to check for late fees. The voice app passes that request to your web service through an API.
At this point your business logic goes to work, identifying the right account. Ultimately it will return a "no" if there are no fees, or if there are it lets the user know that they do, in fact, owe a fee and tells them how much that fee is. Therefore, the information that is passed back to the voice app is the final response.
This setup ensures that your web service passes the minimal amount of information necessary to the voice app to get an answer passes. This is a case where less is more: more efficient and safer (because there is less risk of exposing sensitive data).
What's Next?
Fortunately, when it comes to connecting a web service that feeds into your business logic to a voice application, Plum makes it really easy to do. Our products rely on APIs to establish these connections, which makes the entire thing much, much easier to set up and more flexible too. To learn more about how to get the most out of your business logic in voice applications, contact one of our experts.
Source: http://www.plumvoice.com/resources/blog/business-logic-and-voice-applications/
Publish Date: November 10, 2016 5:00 AM
---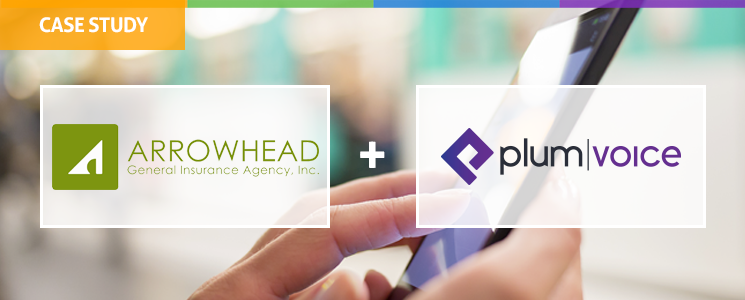 In theory, technology should make our lives easier. There may not be a better use for technology and automation than with manual, rote, recurring tasks and processes. In these situations, automation is like a gift from on high.
This was precisely the experience of Arrowhead General Insurance Agency. The company's Atlanta office processed all of their customer support calls with live agents, making it very labor intensive. Over time, automating these phone calls became increasingly attractive and Arrowhead set out to find a PCI-DSS compliant solution that would allow them to automate payments.
Arrowhead tapped the professionals at Plum Voice to help design an efficient call flow and to build their voice application on the Plum DEV platform. It didn't take long for Arrowhead to experience the positive effects of automation.
The company now has eight phone lines feeding their self-service application, which has freed up customer service representatives to focus on more complex customer inquiries. Having a self-service application also affected hold times, which decreased significantly. This meant that not only could Arrowhead help more customers, but they could do so more quickly than they had before opting for automation. The result was a jump in customer satisfaction.
Since adopting Plum technology the volume of business in Arrowhead's Atlanta office has more than doubled. However, the company has not had to scale the number of CSRs needed to handle this increased volume.
Get even more details about how Arrowhead uses Plum Voice communications technology by reading the complete case study.

Source: http://www.plumvoice.com/resources/blog/case-study-arrowhead-self-service-payment-processing/
Publish Date: September 29, 2016 5:00 AM
---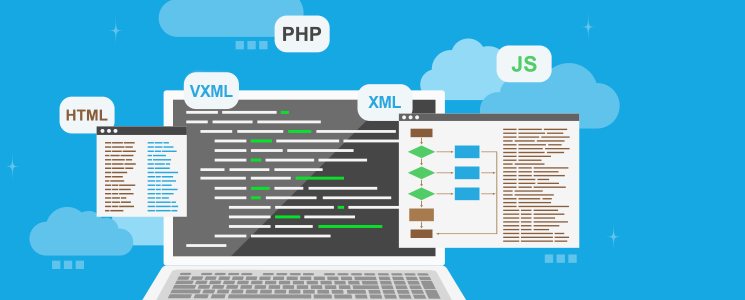 Let Customers Be "In The Know"
It's no secret that the majority of people prefer, and even expect self-service options nowadays. Why, you may ask? Because self-service is a constant. No matter what or where someone is they can pick up the call and make a payment because there's no need for people to be on the other end of the phone. When done right, it's also really fast. Speed and customer service go together like peanut butter and chocolate.
Now you might be a bit skeptical of self-service considering the bad rap that automated phone systems have gotten over the years, but more often than not those issues extend from design, not the technology itself.
Refine For Simplicity
Think about the minimum amount of information you need from a customer in order to complete a transaction. For instance, if your company deals with pre-paid credit cards and someone wants to check their account balance, what does the information exchange look like in that situation?
You want to boil down this process to its simplest form because the fewer menus and prompts a caller goes through the faster they get the information they need. And if that transaction is fast and easy, well, then you've got a satisfied customer on your hands.
Write The Code
Creating a positive self-service customer experience isn't rocket science. Here's an example of some code that you could use for checking an account balance. There are two components to this code: 1. the main menu, and 2. a subdialog that queries a backend database for dynamic, up-to-date information.
As you can see, the call flow here is pretty simple. When the call connects callers are told to press 1 for account balance or press 2 to exit. This is the first tag in the main menu section.
The next section, which consists of the tag, verifies the caller's selection. It's worth pointing out that this is the type of thing you can A/B test. Do you need verification at this point in the call flow? The VoiceTrends call analytics toolkit can provide you with the data you need about whether to retain or remove this.
There is some standard error correction to account for mistakes, but then callers are prompted to enter an account number. (The code here has another verification section, but that can also be A/B tested and optimized.)
Once the caller enters a valid account number the call-flow runs a subdialog.
\n"); $account_number = $_POST['account_number']; $db_host = ; $db_username = ; $db_password = ; $db_name = ; $db = mysqli_connect($db_host, $db_username, $db_password, $db_name); $query_result = mysqli_query($db, "SELECT `account_balance` FROM `account_info` WHERE `account_number`='".mysqli_real_escape_string($db, $account_number)."'"); $result_array = mysqli_fetch_array($query_result); $account_balance = $result_array['account_balance']; mysqli_close($db); ?>
Here you can see that the application will pull through the account number and query the connected database for account balance information associated with it. The $db_xxxxx values would be replaced with an actual business database on your end, but this at least gives you an idea of what the code would look like and what fields you may need for a successful operation.
After the subdialog runs and obtains the account balance it's back to the main menu, where that information is then presented to the caller and the call is disconnected.
Note: You might want to A/B test giving callers the option to have their account balance repeated here.
Don't Forget To Optimize
Overall, this is a very simple and very fast process: the call connects, the caller enters their account number, the application queries a database, gets the account information, and displays it to the caller. All told a call like this could take 30 seconds or less. Plus, there are a number of items present that you could test to make the process even faster or user-friendly.

Source: http://www.plumvoice.com/resources/blog/code-balance-check-self-service-app/
Publish Date: September 14, 2016 5:00 AM
---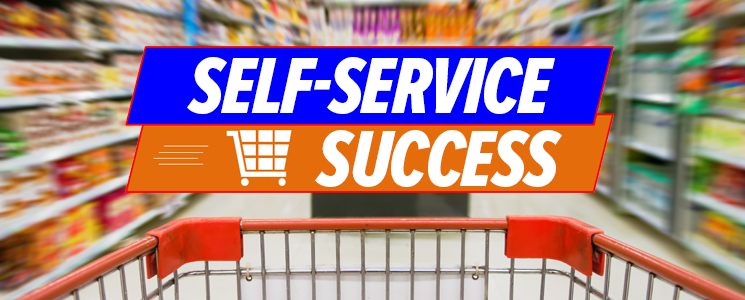 It seems that the nostalgia industry will never die. But anyone who wants to turn back the clock might get more than they bargain for.
For example, you're on your way home from work. You duck into the grocery store to pick up one small item, like a can of tomato sauce. Immediately you feel like you're on an episode of Supermarket Sweep. When you get to the end of the aisle you look at the registers and every one of them has a line.
At this point you need to do a quick analysis of which line is shortest and moving the fastest, as well as your proximity to that line in relation to everyone else doing the same thing as you. Choose the wrong line and it is frustration city.
Nowadays the saving grace for those folks who want to get in and out quickly—you know, like the people who have their fare ready before they get on the bus—most grocery stores have an array of self-checkout stations. This allows you to scan, bag, and pay for everything as fast as you can and be on your merry way, slurping spaghetti until you heart is content.
Ok, so maybe nostalgia isn't all it's cracked up to be. But what's really going on at the grocery store?
Embracing Self-Service is a No Brainer
What we've got here is self-service. We see self-service everywhere. In many cases it's become the norm, like at ATMs and gas stations in 48 states and the District of Columbia (I'm looking at you, New Jersey and Oregon). Of course, self-service can take many different forms. When we're talking about addressing customer concerns one of the most used channels is the phone.
Automating common tasks over the phone with a self-service application cuts to the heart of customer service and customer experience. Customers want their issues resolved quickly and self-service allows companies to collect and disseminate information quickly. If self-service can't do that, then it doesn't matter. Plain and simple.
For many tasks, self-service is the contemporary grocery store checkout because callers spend less time with self-service than they would with an agent. In other words, self-service gives customers exactly what they want. Companies like this because it helps improve first contact resolution, which leads to happier customers.
There is No Magic Button
There is no shortage of interactive voice response (IVR) horror stories. After all, people notice bad IVR more than good IVR. If an IVR doesn't provide callers with information quickly then they won't like it. There's no reason for customers to experience IV-ARGH!! as opposed to IVR.
Happy, delighted customers are always the end goal. But every company is different and a one-size-fits-all approach to customer service just doesn't pass muster. That's why a custom self-service application is so beneficial.
A custom application lets companies step back and as "what is the customer journey here?" Doing so lets them laser-focus their attention on that question and develop a call-flow that maximizes customer happiness.
What does a bad call-flow look like? Too many menus and unintuitive navigation, long prompts that callers can't skip, too many prompts or confirmations that add time to each call, failure to give callers an easy way to transfer out of the application if needs be, are all examples of things that grate on callers.
So what should companies focus on when creating a call-flow? When thinking about the customer's self-service journey it's helpful not to just think about what information callers want, but also how and when to present that information to them for maximum efficiency.
Although sitting down and hammering out what that call-flow will look like can be the most difficult aspects of making a custom solution, the nice thing is that once it's done managing the call-flow becomes a process of continuous monitoring and optimizing. Making minor adjustments to an application is a lot easier than rebuilding entire sections of it.
Source: http://www.plumvoice.com/resources/blog/principles-of-voice-self-service-applications/
Publish Date: July 21, 2016 5:00 AM
---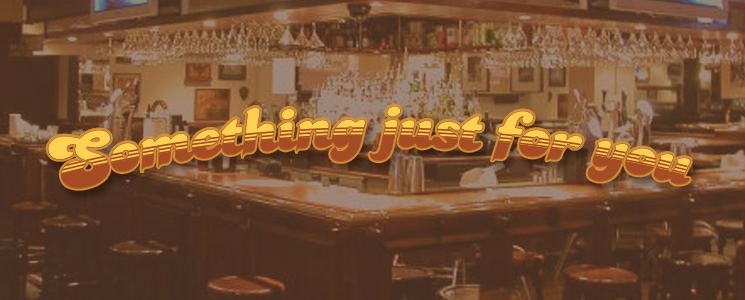 One of the appealing aspects of the bar Cheers was that it was a place where everyone knew your name. A friendly face that knows your preferences doesn't just make you feel appreciated, it's also more efficient. Forget the formality, this type of personal attention lets you cut right to the heart of the matter and get things done quickly.
Delivering this type of personal service is easy for a small business with a small client base, like a bar. But large enterprises with thousands of customers can scale this experience to fit their needs as well. That's what customer relationship management (CRM) software does.
What Is Personalization?
Personalization is the use of customer-specific information to create custom communications tailored to individuals. No doubt you've received an email from a major corporation that included your name in the greeting or the subject line. That's an example of personalization.
In this space we're talking about personalization in voice-based customer service. What does that mean? Broadly speaking, personalization allows you to use virtually any piece of customer data to improve customer experience. A couple of examples will provide some clarity.
You call your insurance company, and after the interaction you are presented with the option to send information to either your address or email on file.
You call your bank, the system recognizes the phone number you're calling from and gives you options based on your recent banking activity.
You purchase something at your favorite store shortly afterward receive a text message asking for feedback about that specific item.
How Does Personalization Work?
There are a few different steps involved with getting personalization to work. First, is identifying the caller. Second, is figuring out what data to use and how to use it. Third, is presenting that data in an effective way using a voice application.
For any automated voice application to be able to provide personalized service it needs to be able to identify the caller. There are a few different ways to do this. One is using automatic number identification (ANI). This is a backend process that passes the phone number of the incoming call to the interactive voice response (IVR) system. The IVR can then cross-reference that number with the phone numbers in the company's CRM, which is where most companies keep customer data.
Other ways to verify caller identity include, having callers enter an identification or account number, or through voice biometrics.
Once the voice application verifies who is calling it can then tap into the company's CRM to pull out any relevant information for that individual. That can be anything as basic as their name and address. Or it could be a bit more complex, like looking at their past ten interactions with the company and suggesting options based on past activity.
The point is that once a call is linked with an individual customer it's possible to continuously query the CRM for personal data throughout the call. Naturally, this will vary depending on what your company is trying to accomplish.
Voice-based communication doesn't have to be one-way though. One of our examples highlighted the use of text messaging. Imagine that a big retailer wants to in-store customer experience. In this case a customer, we'll call him Steve, makes purchase, which updates his CRM data with his most recent transaction.
The transaction triggers an action that can vary depending on how the business logic is set up. It's possible for the voice application to query the CRM, or for the CRM to simply push the appropriate information to the voice app. In this case, the process finds the Steve's mobile number and the name of the product he purchased. Before Steve gets to his car, he receives a text message:
"Steve, we hope you enjoy your new Apple iPod. From 1-5 (low to high), how would you rate your shopping experience today?"
Steve can then respond via text, and his rating goes into the CRM where it can be used for analysis.
Why Personalize?
There are many reasons why companies would want to personalize communications with customers. For example:
Increase engagement: Customers are more likely to engage with communications tailored specifically to them.
Improved efficiency: Understanding what customers want and giving that to them that in a timely fashion speeds up transactions. Quick turnarounds make customers happy.
Foster loyalty: Ensure that customers don't feel like a face in a crowd. Couple that with fast service and you earn greater trust and loyalty from your customers.
Better customer experience: The combination of all of these factors result in a better customer experience. In an era where customer service is a major differentiator, providing great customer service can't be overlooked.

Source: http://www.plumvoice.com/resources/blog/personalizing-voice-customer-service/
Publish Date: June 22, 2016 5:00 AM
---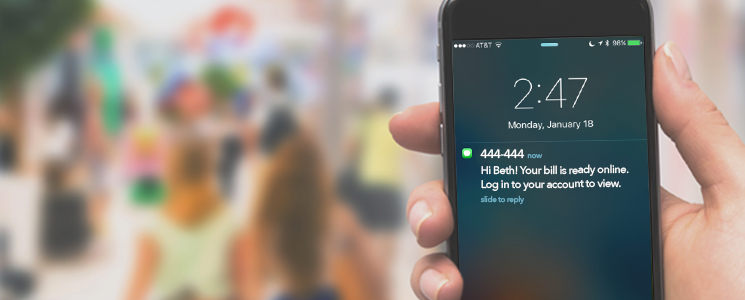 You want to make sure that your most important communications actually make it to your customers and that they engage with them, right? That's a pretty basic desire no matter what business or industry a company is in.
Nowadays there are so many different communications channels it can be difficult to know which one is right for your customers. Of course, having omni-channel capabilities is ideal for many. But this also comes down to understanding how people engage with business-to-consumer communications.
Benefits of SMS/MMS
Text messaging has a big advantage over other communications channels because people actually read text messages. While people struggle to get to "Inbox Zero," it's almost impossible to ignore glancing at your phone when a text message arrives. A 2010 study [pdf] found that over 90% of people read text messages within three minutes of receiving them. This tells us one critical thing about text messaging: it's wildly efficient.
Virtually every mobile phone has SMS/MMS capabilities. This tells us another important benefit of text messaging: it provides access to a lot of people.
Text messaging is even more popular than ever. For example, a recent Nuance study [pdf] found 28% of Millennials preferred text messaging for communications. Considering that the Millennial generation is one of the largest in terms of population, this is a considerable development.
Ease of Implementation
All of this means that SMS/MMS isn't just an add-on. If anything, text messaging should be a central plank in every company's communications platform. And it's not as though adding text messaging functionality is a huge hurdle, at least from a technology perspective.
While it's always possible to undertake deep integration with your current telecom infrastructure, doing so is unnecessary. Pretty much any text message vendor that you deal with will have APIs that allow their tech to talk to your tech. This makes it easy to connect things and to switch if your needs change and you decide you want additional tools or features.
Avoid Pitfalls
Text messaging is a very personal form of communication. For companies that personalize communications with customers, text messages allow you to develop that relationship even further. At the same time, this also means that text messaging isn't good for reaching out to customers willy-nilly.
Information sent via text has to contain real value for its recipient. Whether that's a coupon code, a special offer, a security confirmation, or a payment reminder, failure to create value leads to people opting out of text message notifications.
The last thing you want to do is spam customers via text messages. This could result in your telecom provider suspending your text message capabilities, or other penalties. So be careful!
Overall, text messaging is a very impactful communications channel, and it's only becoming more relevant as time passes. It provides a number of benefits and is easy enough to implement that every business should incorporate it into their communications efforts.

Source: http://www.plumvoice.com/resources/blog/sms-communication-customers-engage-with/
Publish Date: June 9, 2016 5:00 AM