Branded Contact Centers: An Extension of Your Company - RDI Corporation - ContactCenterWorld.com Blog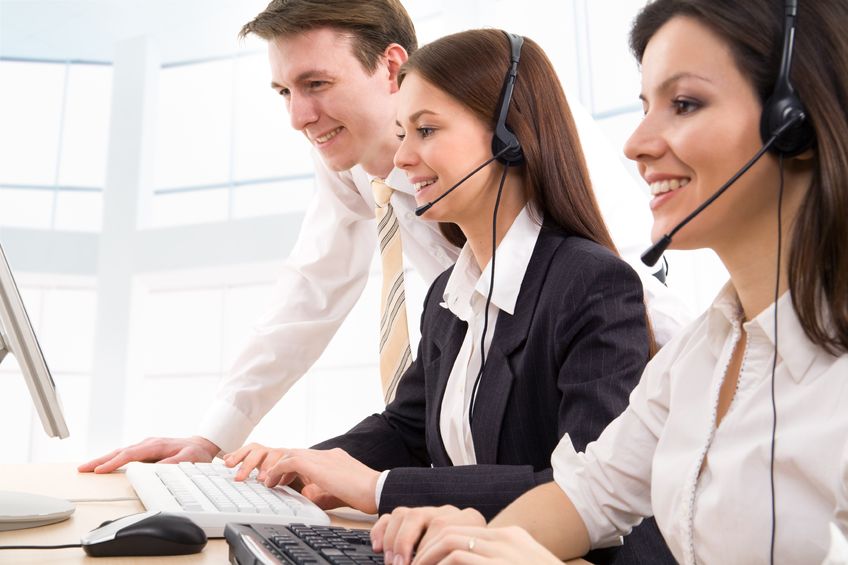 What's more important than retaining your current customers while acquiring new ones to grow your B2B business? Trusting that your sales staff has the skill to do so. When it comes to lead generation and managing accounts, many in-house sales teams have high attrition rates that weaken and prevent long customer relationships. And, if reps and account managers have been working with the same accounts for a while, it's easy to go on autopilot mode. So, how could you improve your business with a fresh, hungry set of eyes? Partner with a branded contact center.
A Committed Extension of Your Company
A branded contact center acts as an extension of your in-house staff, handling much of the work of maintaining strong relationships with your customers. As Entrepreneur.com columnist Nancy Mann Jackson shares, "Taking the first steps toward outsourcing can be time-consuming, but figuring out how to build your business with help from outside professionals can offer increased efficiencies and economies of scale." Establishing your relationship with an outsourced contact center requires some upfront work, but the long-term payoff will be satisfied customers, more business and increased revenue.
What's more, outsourcing to a contact center that cares about your business is a solution that can alleviate the attrition that affects account management. In-house sales teams that have high turnover rates make it that much more difficult for customers to forge a deep relationship with your company, and those customers may leave your organization for a competitor that can provide more personalized service. Don't risk this happening. Partner with a branded contact center that's invested in your business — your success is their success.
Lots of Benefits Add Up to A Great Partnership
Don't worry about a confusing transition for your customers; contact centers are experienced in helping existing customers ease into the transition of working with a new sales team. What's more, branded contact centers aren't just call centers — their reps are your reps and they serve as a steady point of contact for your company. These contact centers even go as far as designing their offices based on your brand and are solely focused on meeting your sales goals and keeping the customers you want to have around.
Here are some of the other great benefits of partnering with a branded contact center:
Direct connection. Customers have the direct phone number to their dedicated rep's desk, who will assist them immediately and attend to their specific needs. The rep is literally an extension of your business, cutting out the red tape for your company's customers.

Ready to adapt and partner. Contact centers adapt quickly and are willing to go the extra mile to understand your business needs and customer goals. They're not in it for the transactional dollars.

Personal touch. A branded contact center isn't too big to care, but your business might be. Contact centers deliver expert care and communication to each individual customer, adding a personal touch that many large enterprises need.
Quality really matters. Today's best contact centers have the expertise and management to make sure their agents hit the numbers they've committed to for your company. Their sales managers measure quality, not just quantity.
Use their expertise. Contact centers can discover what your reps haven't been able to tap into with your existing customers and in turn expand your customer base. As an outside resource, they think outside the box and push to expand and deepen relationships.
It's Always the Right Time to Gain a Partner
What's most important to take away from this is that branded contact centers are in it for the partnership. And with this business relationship, your customers have the potential to receive a more personalized experience, leading to more opportunities for cross-selling and upselling while also reducing the likelihood they'll leave you for a competitor. Your internal sales staff will also be freed up to focus on their primary job tasks. Count on an outsourced contact center to not only bolster your b2b lead generation, but also to foster existing customer relationships for years to come.
Source: http://blog.rdi-connect.com/branded-contact-centers-an-extension-of-your-company
Publish Date: November 14, 2015 5:00 AM
---
PREMIUM

Future Gen International Pte Ltd
(VIEW OUR PAGE)

Outsourcing provider of English Call Centre services, Audio Transcriptions, Big Data ETL (Extract, Transform, Load) , Big Data Visualization, Big Data Predictive Model Generation

PREMIUM

Avizent Ltd
(VIEW OUR PAGE)

Advanced AI technology and Natural Language Processing delivered to clients in the Cloud that harnesses both voice and digital conversations. The focus is on building an environment where intelligent ...

(view more)

PREMIUM

ConceptCall
(VIEW OUR PAGE)

Аутсорсинговый контакт-центр ConceptCall| КонцептКолл специализируется на исходящем и входящем телемаркетинге: мы предоставляем услуги по осуществлению холодных звонков и продажи по телефону, проводим...

(view more)
---
View more from
RDI Corporation
Recent Blog Posts:
| | |
| --- | --- |
| Superior Customer Care Creates True Customer Loyalty | September 19, 2017 5:00 AM |
| Great Customer Care Creates New Customers Through Word of Mouth | September 12, 2017 5:00 AM |
| Using Social Media, Bots, and Well-Trained Reps To Create A Customer-Care-as-a-Service Platform | August 1, 2017 5:00 AM |
| Become a Service Maester: 5 Customer Care Lessons From Game of Thrones | July 11, 2017 5:00 AM |
| The Importance of Employee Retention in Customer Care Centers | July 6, 2017 5:00 AM |
| The Emotional Intuition Factor: Why Humans are More Important Than AI in Customer Care | June 29, 2017 5:00 AM |
| AI and Customer Care Bots: Freeing Your People For the Tough Questions | June 27, 2017 5:00 AM |
| Memory and Human Emotions: How AI Turns Big Data Into Customer Insights | June 20, 2017 5:00 AM |
| Using  Customer Speech Analysis  With AI To Improve Call Center Performance | June 16, 2017 5:00 AM |
| How AI Can Evaluate Employee Speech Patterns to Boost Call Center Productivity | June 13, 2017 5:00 AM |