5 Ways to Boost Your Sales Performance With a Customer-Focused Strategy - RDI Corporation - ContactCenterWorld.com Blog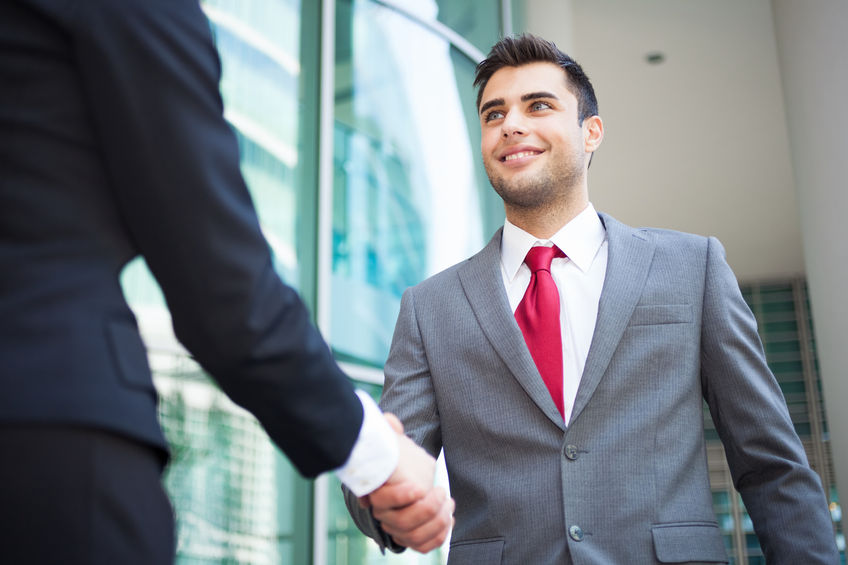 Although hitting sales goals is important to boost performance, sales leaders can make an even bigger impact with more focus on customers. It's the age of the consumer, and winning companies go the extra mile to forge lasting relationships with customers and provide an unforgettable experience.
Why? Because consumers' expectations are changing when it comes to the quality of service and communication they prefer. It's your job as a sales leader to ensure you take this into account when developing your sales strategy. Not only will you see a boost in customer satisfaction and retention, but you'll see a boost in sales revenue, as well.
Use the following five tactics to empower your sales team to see beyond numbers and adapt to the modern, customer-focused sales landscape.
1. Set Relationship Expectations With Every Prospect
Each time your sales team interfaces with a prospect or customer, it's important that they are setting proper expectations. Pete Caputa of HubSpot points out: "Sellers must take full responsibility for setting proper expectations during the sales process." Caputa goes on to outline four steps that today's sales agents should follow in order to set proper relationship expectations through every phase of the sales process. Those four steps are:
Define personas and identify good fits. Make sure you're focused on the right prospects and that the product you're trying to pitch is actually relevant and useful for that prospect. If you haven't already done so, take the time to identify your top target buyer personas so you can focus in on marketing and selling to those best prospects.
Make a checklist of disqualifiers. Don't be afraid to cross prospects off your list so you and your sales team don't waste time and energy selling to prospects that don't need or can't use your product. Keep an up-to-date list of "disqualifiers" — or characteristics that should automatically exclude prospects from your list of targets.
Discuss what a successful relationship looks like. It's your sales staff's job to lay the foundation and proper expectations with your prospects and new customers as to what a successful relationship will look like. How will working with you benefit them? Set expectations early, and then make sure you're carrying through to deliver excellent service and support with each interaction.
Ask your customers if they're happy. Make soliciting and incorporating feedback a regular part of your sales team's workflow. Build a step into the sales and customer management processes that seeks candid feedback and criticism from your customers and prospects. And then, make sure your reps are taking the time to incorporate that feedback into their processes for continual improvement.
2. Utilize Storytelling to Make a Connection
Storytelling has become a hot topic in the business world today — and for a good reason. Everyone loves a story, especially when it's about them. Sales teams can use storytelling in compelling, personalized ways to make a connection with prospects. Austin Duck of CircleBack writes: "We've got to embrace the expectations of our potential customers and start really personalizing and narrativizing our outreach."
Duck goes on to explain how the best product story combines the customer's story with the industry's story. He suggests taking the time to research the customer's persona, as well as details on the individuals to whom you'll be selling using LinkedIn or other tools. Doing so will arm you with rich information to make connections with prospects, demonstrating you care so you can earn their trust, and their business.
In order to better understand your prospect's industry, Duck suggests digging into recent industry blogs to see what challenges companies in the space are currently facing. Collating a list of the most relevant industry blog posts "before you begin your talk with anyone specifically [will enable] you [to] quickly skim the various headlines to get a good sense of where their industry's at and how to best position your product/service as an ally."
Combine what you've learned about your prospect and their industry into a story to demonstrate how your product can serve as a solution.
3. Write Your Sales Pitch For the Customer, Not for Yourself
Deliver a canned sales pitch to a prospect, and you'll quickly be tuned out. Especially in today's world where everyone is constantly bombarded with digital stimuli from every direction, it's paramount that your sales reps tailor their sales pitch for each new prospect to capture their attention. Brian Sierakowski of HubSpot explains: "We should limit ourselves to giving pitches only when we're asked for it, and to make them highly relevant." One great way to make a sales pitch relevant is to understand your prospects before you ever make that initial contact (see point number 2). Take the time to get to know their business, their industry and their challenges.
Sierakowski also points out the importance of making sure the sales pitch isn't the first contact you make with the prospect. Instead, have an open, honest conversation with them. Even when delivering a sales presentation, make sure you are also asking the prospect meaningful questions throughout, actually listening to their responses and incorporating those concerns into your presentation. Doing so will ensure that your sales pitch is relevant and meaningful for the prospect, so they don't feel like you're wasting their time or trying to sell them something that isn't useful for them.
4. Help Your Customers Reach Their Goals to Reach Your Goals
Even in the midst of the customer-focused sales model, your company and your sales team still have goals to reach and numbers to hit — that's just how business works. But, you might be surprised to learn that shifting your sales performance strategy to revolve around the customer experience can simultaneously help your company meet goals. David Brock of Partners in Excellence points out: "Being in business (or being in life) requires us to be engaged with others. If we want to achieve, we can only achieve through others." We will only be successful when we shift our sales performance strategy to include the success of our customers as a top priority.
Brock goes to explain how "customer centricity" works: "…customer centricity changes the focus of goal attainment. It's the explicit recognition that we can't achieve our goals alone. It is the recognition that to achieve our goals, we have to help others achieve their goals. It's the recognition that success in today's world is about mutual interdependence." As part of this model, Brock explains how happy customers can't exist when employees, suppliers, shareholders or even the community are unhappy. When a company works towards helping everyone they impact achieve their goals, success will likely follow.
5. Don't Make Assumptions — Do Your Homework
Even if you've been selling your products to customers in the same industry for years or decades, don't make the mistake of making assumptions about a prospect's company or industry. Instead, do your homework. The Marketing Donut writes: "…great customer care involves getting to know your customers so well that you can anticipate their needs and exceed their expectations." When you understand your prospects' — as well as current customers' — needs and drivers, you are poised to deliver excellent customer service. You're also equipped to develop innovative new products that anticipate new needs that are coming down the pike.
The Marketing Donut goes on to suggest three straightforward ways to cultivate a deeper understanding of your customers:
Put yourself in your customers' shoes so you can see how they view their interactions and relationship with your company.
Use data from your database or CRM to understand your customers and their buying patterns.
Ask your customers what they think through structured surveys or feedback sessions, and then make sure you incorporate that feedback in future sales interactions.
Shift Your Sales Performance Strategy to Customer Centricity
We're living — and selling — in the age of the consumer. By shifting your sales performance strategy to focusing on the customer's success, your company will also reap great success. Make sure your sales reps are setting relationship expectations with each prospect, every time they interact. Use meaningful storytelling to show prospects how your product is relevant to the unique challenges of their company and industry. Customize your sales pitch for each new prospect, incorporating their feedback and concerns along the way. Understand how helping your customers — as well as everyone else your company impacts — meet their goals will ultimately help you meet your goals. And, don't fall into the trap of making assumptions about customers or their industry that simply may not hold water.
Source: http://blog.rdi-connect.com/5-ways-to-boost-your-sales-performance-with-a-customer-focused-strategy
Publish Date: February 25, 2016 5:00 AM
---
PREMIUM

ConceptCall
(VIEW OUR PAGE)

Аутсорсинговый контакт-центр ConceptCall| КонцептКолл специализируется на исходящем и входящем телемаркетинге: мы предоставляем услуги по осуществлению холодных звонков и продажи по телефону, проводим...

(view more)

PREMIUM

CTI Software
(VIEW OUR PAGE)

CTI Software is the creator of custom application called Davos, which complements the telephone client solutions with intelligent features such as automated call attendant, call recording and archivin...

(view more)

PREMIUM

Future Gen International Pte Ltd
(VIEW OUR PAGE)

Outsourcing provider of English Call Centre services, Audio Transcriptions, Big Data ETL (Extract, Transform, Load) , Big Data Visualization, Big Data Predictive Model Generation
---
View more from
RDI Corporation
Recent Blog Posts:
| | |
| --- | --- |
| Superior Customer Care Creates True Customer Loyalty | September 19, 2017 5:00 AM |
| Great Customer Care Creates New Customers Through Word of Mouth | September 12, 2017 5:00 AM |
| Using Social Media, Bots, and Well-Trained Reps To Create A Customer-Care-as-a-Service Platform | August 1, 2017 5:00 AM |
| Become a Service Maester: 5 Customer Care Lessons From Game of Thrones | July 11, 2017 5:00 AM |
| The Importance of Employee Retention in Customer Care Centers | July 6, 2017 5:00 AM |
| The Emotional Intuition Factor: Why Humans are More Important Than AI in Customer Care | June 29, 2017 5:00 AM |
| AI and Customer Care Bots: Freeing Your People For the Tough Questions | June 27, 2017 5:00 AM |
| Memory and Human Emotions: How AI Turns Big Data Into Customer Insights | June 20, 2017 5:00 AM |
| Using  Customer Speech Analysis  With AI To Improve Call Center Performance | June 16, 2017 5:00 AM |
| How AI Can Evaluate Employee Speech Patterns to Boost Call Center Productivity | June 13, 2017 5:00 AM |