3 Reasons an Outsourced Sales Team is Qualified to Work with Your Prospects - RDI Corporation - ContactCenterWorld.com Blog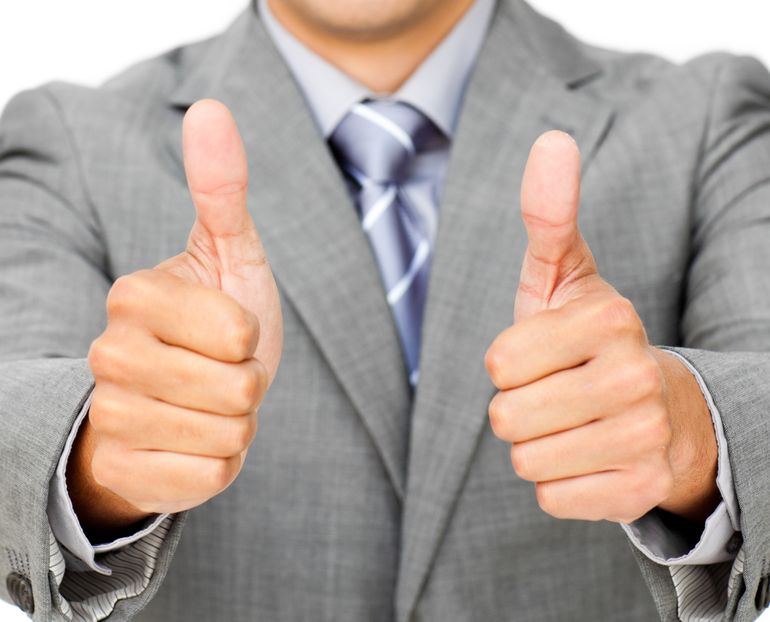 Some businesses might hesitate to rely on an outsourced sales service because they don't think the agents are qualified enough to work with their customers and prospects. However, this simply isn't true. Partnering with experienced lead generation companies can increase your profits, expand your customer portfolio and even boost the morale of your internal staff.
Why? Because the agents working at these contact centers have the skills, motivation and experience needed to take your business to the next level. These three reasons prove why contact center sales agents can step up to the plate and perform for your company.
1. They know your industry.
No matter the industry, most B2B companies could benefit from having a sales team that has the capacity and expertise to solve whatever sales challenge your company is facing. Whether your industry is healthcare, financial services, utilities, retail or something else completely, an outsourced sales team is nimble and experienced enough to jump onboard and get to work. Plus, they probably already have years of experience in your field.
In the healthcare field, for instance, you could hire an outsourced sales team solely dedicated to pinpointing target customers—based on demographic and geographic data—to fuel your next major sales drive.
Or, in financial services, an outsourced sales team could provide personalized service to your current customers to keep them happy, so they don't take their business to a competitor institution. Then, they can work on cross- and up-selling once they build strong relationships.
If you're in retail, an outsourced sales team could focus on taking prospects from cold to hot, upping your company's chances of gaining new distributors for your products in your target market.
2. They know your customer base.
Whether your company is primarily interested in nurturing leads or keeping current customers satisfied, you can trust that a contact center has worked on solving these sales challenges before. The reps at these centers know your customers' common pain points and deepest motivators. And, their sales managers are responsible for making sure they become an extension of your brand, not simply an outside team stepping in for help. After all, their success depends upon how successful they are at meeting your goals.
What's even better, an outsourced sales team has the time and power to cultivate deeper relationships with your customers, building loyalty to your brand and reducing attrition. As Joanna L. Krotz of Entrepreneur notes, today's contact centers have a multitude of methods to connect with your customers—email, voice, real-time chat, fax, website orders or queries, IVR (interactive voice response) menus, mobile SMS, call routing, automated callbacks and more. They are ready and willing to connect with your customer base via the customer's preferred method, making it convenient and pleasant for your customers to connect with your business.
The best contact centers offer direct communication to individual sales reps, as well. In that case, potential customers receive direct access to their dedicated rep's desk, cutting down on their wait time and frustration when they have a question or concern to raise.
3. They know the technology.
As Judi Hand of TeleTech points out, bringing in an outsourced sales team saves you the time and hassle of implementing the latest technologies, since these teams likely already have the tech in place. Doing so frees up your internal staff from dealing with IT headaches and reduces time-to-market for new services or processes that rely on technology.
Hand also notes that an outsourced sales team can use the power of their analytics tools to work to grow your business. Such tools can help all of your sales teams "determine the best time to call a customer or extend an offer." As you might imagine, being equipped with such insider information will help everyone on your teams—internal and outsourced—perform their job more efficiently and boost your company's bottom line.
Don't Underestimate the Power of Outsourced Sales Teams
If you've never considered partnering with a contact center, now may be the perfect time to do so. Working with an outsourced sales team can help your business because the reps know your industry, your customer base and the technology to get the job done successfully and efficiently. Lead generation companies can help your business by growing your customer base and keeping your current customers satisfied not only now, but in the future.
Source: http://blog.rdi-connect.com/3-reasons-an-outsourced-sales-team-is-qualified-to-work-with-your-prospects
Publish Date: December 3, 2015 5:00 AM
---
PREMIUM

ConceptCall
(VIEW OUR PAGE)

Аутсорсинговый контакт-центр ConceptCall| КонцептКолл специализируется на исходящем и входящем телемаркетинге: мы предоставляем услуги по осуществлению холодных звонков и продажи по телефону, проводим...

(view more)

PREMIUM

Future Gen International Pte Ltd
(VIEW OUR PAGE)

Outsourcing provider of English Call Centre services, Audio Transcriptions, Big Data ETL (Extract, Transform, Load) , Big Data Visualization, Big Data Predictive Model Generation

PREMIUM

CTI Software
(VIEW OUR PAGE)

CTI Software is the creator of custom application called Davos, which complements the telephone client solutions with intelligent features such as automated call attendant, call recording and archivin...

(view more)
---
View more from
RDI Corporation
Recent Blog Posts:
| | |
| --- | --- |
| Superior Customer Care Creates True Customer Loyalty | September 19, 2017 5:00 AM |
| Great Customer Care Creates New Customers Through Word of Mouth | September 12, 2017 5:00 AM |
| Using Social Media, Bots, and Well-Trained Reps To Create A Customer-Care-as-a-Service Platform | August 1, 2017 5:00 AM |
| Become a Service Maester: 5 Customer Care Lessons From Game of Thrones | July 11, 2017 5:00 AM |
| The Importance of Employee Retention in Customer Care Centers | July 6, 2017 5:00 AM |
| The Emotional Intuition Factor: Why Humans are More Important Than AI in Customer Care | June 29, 2017 5:00 AM |
| AI and Customer Care Bots: Freeing Your People For the Tough Questions | June 27, 2017 5:00 AM |
| Memory and Human Emotions: How AI Turns Big Data Into Customer Insights | June 20, 2017 5:00 AM |
| Using  Customer Speech Analysis  With AI To Improve Call Center Performance | June 16, 2017 5:00 AM |
| How AI Can Evaluate Employee Speech Patterns to Boost Call Center Productivity | June 13, 2017 5:00 AM |