8 Things That Prevent Sales Leaders from Effectively Boosting Sales Performance - RDI Corporation - ContactCenterWorld.com Blog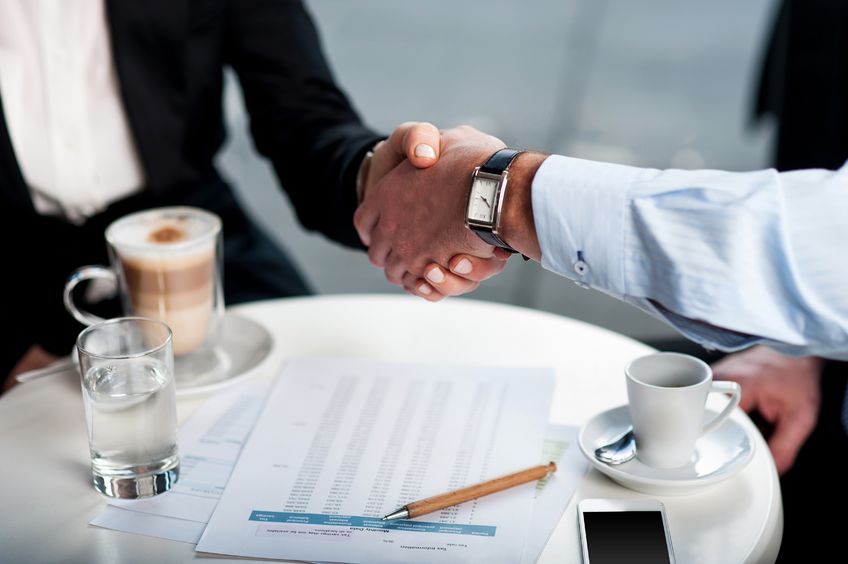 Are your sales teams not hitting their numbers? Are your best reps leaving your company at high rates? Are potential customers choosing a competitor over your company? Even the best organizations face stumbling blocks from time to time that hinder their sales performance. The good news is: there are ways you can combat these common problems that interfere with optimal sales performance. Find out what you could be doing wrong in your sales process that's causing your sales performance to remain stagnant, or to even decline.
1. Outdated technology. Are your sales agents relying on software that is five or even ten years old in order to track their sales performance and close deals? Chances are, there's a newer software — or a newer process — out there that can help them be even more effective. In fact, according Cobhan Phillipson in an article from Docurated, "implementing next generation sales content management software is one way to boost the performance levels of both sales and marketing."
Today's best sales performance management software provides a direct link between your marketing team, who are regularly creating new sales materials, and your sales team, who are pushing that material out for potential customers to consider. Set your reps up for success in meeting their sales goals by equipping them with the latest in technology for closing the sales loop.
2. Not being agile. Agile seems to be the word of the day in business — and for good reason. Being agile means being flexible enough to adopt new technologies and methods, and then track your success and adjust your processes from there to optimize performance. As William Bushee of BlueMonkey Dev explains in his blog series on being agile, working in an agile fashion means you need to be "self-organizing, light on procedure and policies, and most importantly, provide a steady stream of incremental accomplishments moving your project forward daily."
Do these agile attributes describe your sales performance strategy? Have you ever considered how an agile methodology could play out within your sales teams? One of the easiest ways that you could implement an agile methodology for your sales reps is to set up mandatory daily stand-ups, known as SCRUM meetings. William Bushee of BlueMonkey Dev outlines the five topics that each team member should cover in a successful stand-up: provide a status update/report, give a brief update of new prospects, explain planned work for that day, report on issues or stumbling blocks and ask others how they can help overall progress move forward. Ensuring that your sales reps are connecting on a daily basis to review sales goals and progress is a great way to begin incorporating agility into your sales process.
3. High sales rep attrition. Are your top sales reps leaving your company at a high rate? The first step to reducing attrition is understanding what good sales reps want in a job so you can take steps to meet their criteria. Steve Eungblut of Sterling Chase writes: "They want recognition of their skills and potential, they want investment in their future earnings potential and they also want good leadership in the form of an individual or leadership team that is going to take the company forward."
Eungblut goes on to explain that when good sales reps aren't getting these things, they are likely to move onto another company that does offer them. He clarifies "when a company has a significant attrition or churn rate in its sales function, it's also a fact that the best are the first to leave because they are the ones who will find it easier to get an alternative (and better) job." Make sure that you are offering your sales reps what they need to feel appreciated and meet their goals so you don't lose your best resources for maintaining positive sales performance.
4. Not enough organic growth. One of the best — and perhaps easiest — ways for your company to improve performance of sales is through organic growth. Increasing sales through contextual upselling or cross-selling is a great way to utilize your existing customer base and network to boost sales. Sairam Krishnan of Digital Service Cloudpoints out: "With this approach, the support representatives can leverage the power of asset intelligence and combine that with the power of analytics on their existing silo of customer information to glean the lifetime opportunity potential." By using the information that your reps already have on your customers, they can make timely, relevant sales pitches for additional services, spurring growth through existing business opportunities.
5. Ignoring metrics. Carefully tracking — and then acting upon — your reps' sales performance metrics is key to understanding and improving the sales process at your company. For one, according to Phillipson's Docurated article, make sure that you "take the time to measure how much time your reps actually spend selling." Carefully tracking your reps' sales performance benchmarks can help you take steps to correct issues or blockers they may be facing.
Closely related to how much time a rep is taking to close a deal is the value of the deal, and which reps are making the most revenue. Through tracking which sales agents consistently bring in the most business, Phillipson states you may be surprised to "learn that [some] reps are veering towards smaller deals because they are easier to close instead of pursuing the most important opportunities." Armed with this information, you can help coach your reps on how to most wisely use their time.
Another key to successful sales performance that Phillipson points out is your reps' opportunity-win rate. Some of your agents may be excellent at working their networks and making that initial contact, but then fall short when it comes to actually following up and closing the deal. Carefully tracking this metric can help you determine which sales reps may need extra training when it comes to follow-up techniques. Consider providing extra training or workshops for sales staff that could benefit from finessing their selling tactics.
6. Slow follow-up.In today's information age, people have a short attention span for almost everything — especially when they're in the sales loop. Consider this insight from Phillipson's Docurated article: "companies that try to contact a lead within an hour of the initial query are seven times more likely to qualify that lead than those companies that waited even an hour longer." Make sure that your reps are continually monitoring their email inboxes or other contact methods so that they can act quickly when a potential customer reaches out. Don't risk losing a sale to a competitor with a better response rate!
7. Customer service issues. Each time your sales team interfaces with a customer or lead, that interaction makes a big impact. Sometimes, when sales agents are crunched for time and struggling to make contact with too many customers on a single day, customer service for each individual suffers. But, it's important to remember that "each customer interaction carries the potential to make or break the future of the relationship." Feeling the pressure to rush through sales calls and thus not be able to personally hear and address each customer's feedback or concerns can lead to poor sales performance down the road. Whether or not your reps remember the rushed interaction, the customer certainly does — so strive to make a positive impression each time.
8. Trying to handle everything in-house. There are only so many hours in your sales agents' days — so you shouldn't be trying to make them do it all when it comes to your sales process. Consider partnering with an outsourced sales team to make initial contact with leads, or even to handle your day-to-day customer service and organic growth operations. Splitting these responsibilities between internal and external sales teams can free up your internal sales teams to focus their attention on your biggest clients and to land the most lucrative deals.
Improving Your Sales Performance Starts Today
Do any of these pitfalls sound familiar? If so, it's a great time to review the processes you have in place so you can improve your company's overall sales performance. But, revamping your strategy doesn't happen overnight. Adopting new sales tactics and then adapting sales processes to the unique needs of your business and customers is an ongoing process. Use these tips to examine and improve your sales performance strategy so that 2016 can be a year of growth and opportunity.
Source: http://blog.rdi-connect.com/8-things-that-prevent-sales-leaders-from-effectively-boosting-sales-performance
Publish Date: January 14, 2016 5:00 AM
---
PREMIUM

Avizent Ltd
(VIEW OUR PAGE)

Advanced AI technology and Natural Language Processing delivered to clients in the Cloud that harnesses both voice and digital conversations. The focus is on building an environment where intelligent ...

(view more)

PREMIUM

HigherGround, Inc.
(VIEW OUR PAGE)

HigherGround develops data collection, information storage, and interaction analytics solutions that easily transform data into actionable intelligence, enabling operational optimization, enhanced per...

(view more)

PREMIUM

ConceptCall
(VIEW OUR PAGE)

Аутсорсинговый контакт-центр ConceptCall| КонцептКолл специализируется на исходящем и входящем телемаркетинге: мы предоставляем услуги по осуществлению холодных звонков и продажи по телефону, проводим...

(view more)
---
View more from
RDI Corporation
Recent Blog Posts:
| | |
| --- | --- |
| Superior Customer Care Creates True Customer Loyalty | September 19, 2017 5:00 AM |
| Great Customer Care Creates New Customers Through Word of Mouth | September 12, 2017 5:00 AM |
| Using Social Media, Bots, and Well-Trained Reps To Create A Customer-Care-as-a-Service Platform | August 1, 2017 5:00 AM |
| Become a Service Maester: 5 Customer Care Lessons From Game of Thrones | July 11, 2017 5:00 AM |
| The Importance of Employee Retention in Customer Care Centers | July 6, 2017 5:00 AM |
| The Emotional Intuition Factor: Why Humans are More Important Than AI in Customer Care | June 29, 2017 5:00 AM |
| AI and Customer Care Bots: Freeing Your People For the Tough Questions | June 27, 2017 5:00 AM |
| Memory and Human Emotions: How AI Turns Big Data Into Customer Insights | June 20, 2017 5:00 AM |
| Using  Customer Speech Analysis  With AI To Improve Call Center Performance | June 16, 2017 5:00 AM |
| How AI Can Evaluate Employee Speech Patterns to Boost Call Center Productivity | June 13, 2017 5:00 AM |
Industry Champion Award Leaderboard