3 Secrets to Ignite Sales Productivity in the New Year - RDI Corporation - ContactCenterWorld.com Blog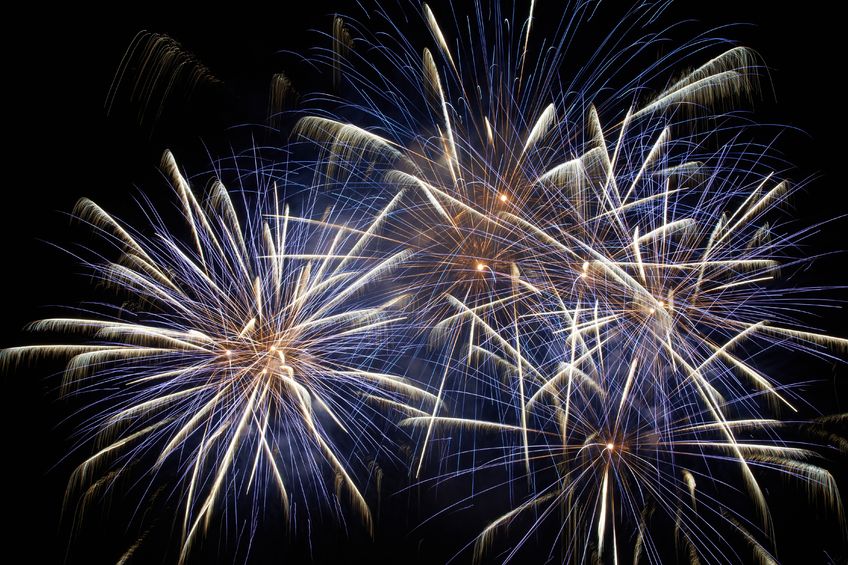 Ready or not, 2016 is here. It's hard to believe another year has passed, though it is the perfect time for a "new start" for your inside sales team. Perhaps one of your resolutions is better overall performance in your sales department, but you don't know exactly how to achieve that. Ultimately, the recipe for each of your sales agent's success comes down to your company's work environment.
This post reveals three secrets you should integrate into your company culture to help your sales team perform better.
1. A Company Culture that Reflects Your Brand
Having a brand story that you share with your reps — and infuse into your brand — does wonders for sales productivity and positive performance. As Sujan Patel of Entrepreneur writes, "employees who are convinced of a larger common goal are people who are excited to be part of a larger purpose." And everyone loves a good story, including your customers. If you have a consistent brand story that your sales reps can share to really connect to your customers, they are likely to close more deals.
A brand story can also help your sales reps feel more connected to your company's goals while they work. For example, at Zappos, "portions of the budget are dedicated to employee team building and culture promotion." Use your brand story to infuse your company's values and mission. You can even integrate your brand story into the design of your actual, physical workspace, as well as the perks that your company offers its employees. SquareSpace offers "attractive office spaces, catered meals, stocked kitchens, monthly celebrations, relaxation spaces and periodic guest lecturers." Infuse your brand story into your company's everyday culture, and you'll have sales reps who are happier, more connected to your company and more dedicated to its success.
2. A Company Culture that Fosters Growth and Reward for Sales Excellence
It's important that a sales manager or leader sets up compensation programs that reward hard workers with both extra commissions and growth within the inside sales team. As Andris A. Zoltners, PK Sinha and Sally E. Lorimer of the Harvard Business Review write, "Today, companies increasingly expect salespeople to deliver not just sales but profitable sales growth." It's not just about hitting sales goals, but also about setting up your reps for long-term success.
For instance, offering a clear promotion track from outbound callers to deal closers, to account managers, to sales leader will help motivate your reps to meet their goals month over month. Your best sales agents are also usually those who have upward mobility in mind, so do your part to empower them to always maintain peak performance. Doing so will help increase productivity of all of your sales reps.
3. A Company Culture that Continually Coaches and Helps Agents Perform Better
Being a consistent sales coach is good for morale and boosts the productivity of your sales team. Plus, if you continually train your reps, they will only continue to improve. As Shelley Frost of Demand Media writes, "training and development provides both the company as a whole and the individual employees with benefits that make the cost and time a worthwhile investment." This continual coaching and training will also help you figure out which reps aren't working hard enough.
However, salespeople feel that they aren't getting enough coaching in general. A study from the Harvard Business Review reported that salespeople said "they'd received little to no coaching from their leaders and scored them low—on average around just the 38th percentile." Interestingly enough, managers do believe that they're providing enough coaching, with that same study reporting that leaders felt "they spent a considerable amount of time coaching their direct reports and scored themselves high on their efforts—on average, just shy of the 80th percentile."
It's time that we close the gap between the training and coaching that managers believe they are providing, and the guidance that salespeople actually feel they are receiving. Doing so will empower reps to better handle customers, close more sales and keep current clients more satisfied.
Invest in Your Employees and in Your Company
Use these tips to help make 2016 the best year ever for your inside sales teams. A defined company culture and brand story can make each agent feel fully invested in your organization's success. A clear path of growth and upward mobility within your company can encourage highly motivated individuals. And, consistent coaching and training for all sales reps will help them meet their own sales goals and help your company grow for years to come.
Source: http://blog.rdi-connect.com/3-secrets-to-ignite-sales-productivity-in-the-new-year
Publish Date: January 7, 2016 5:00 AM
---
PREMIUM

Avizent Ltd
(VIEW OUR PAGE)

Advanced AI technology and Natural Language Processing delivered to clients in the Cloud that harnesses both voice and digital conversations. The focus is on building an environment where intelligent ...

(view more)

PREMIUM

ConceptCall
(VIEW OUR PAGE)

Аутсорсинговый контакт-центр ConceptCall| КонцептКолл специализируется на исходящем и входящем телемаркетинге: мы предоставляем услуги по осуществлению холодных звонков и продажи по телефону, проводим...

(view more)

PREMIUM

Future Gen International Pte Ltd
(VIEW OUR PAGE)

Outsourcing provider of English Call Centre services, Audio Transcriptions, Big Data ETL (Extract, Transform, Load) , Big Data Visualization, Big Data Predictive Model Generation
---
View more from
RDI Corporation
Recent Blog Posts:
| | |
| --- | --- |
| Superior Customer Care Creates True Customer Loyalty | September 19, 2017 5:00 AM |
| Great Customer Care Creates New Customers Through Word of Mouth | September 12, 2017 5:00 AM |
| Using Social Media, Bots, and Well-Trained Reps To Create A Customer-Care-as-a-Service Platform | August 1, 2017 5:00 AM |
| Become a Service Maester: 5 Customer Care Lessons From Game of Thrones | July 11, 2017 5:00 AM |
| The Importance of Employee Retention in Customer Care Centers | July 6, 2017 5:00 AM |
| The Emotional Intuition Factor: Why Humans are More Important Than AI in Customer Care | June 29, 2017 5:00 AM |
| AI and Customer Care Bots: Freeing Your People For the Tough Questions | June 27, 2017 5:00 AM |
| Memory and Human Emotions: How AI Turns Big Data Into Customer Insights | June 20, 2017 5:00 AM |
| Using  Customer Speech Analysis  With AI To Improve Call Center Performance | June 16, 2017 5:00 AM |
| How AI Can Evaluate Employee Speech Patterns to Boost Call Center Productivity | June 13, 2017 5:00 AM |
Industry Champion Award Leaderboard