3 Sales Experience Basics Sales Leaders Should Constantly Review - RDI Corporation - ContactCenterWorld.com Blog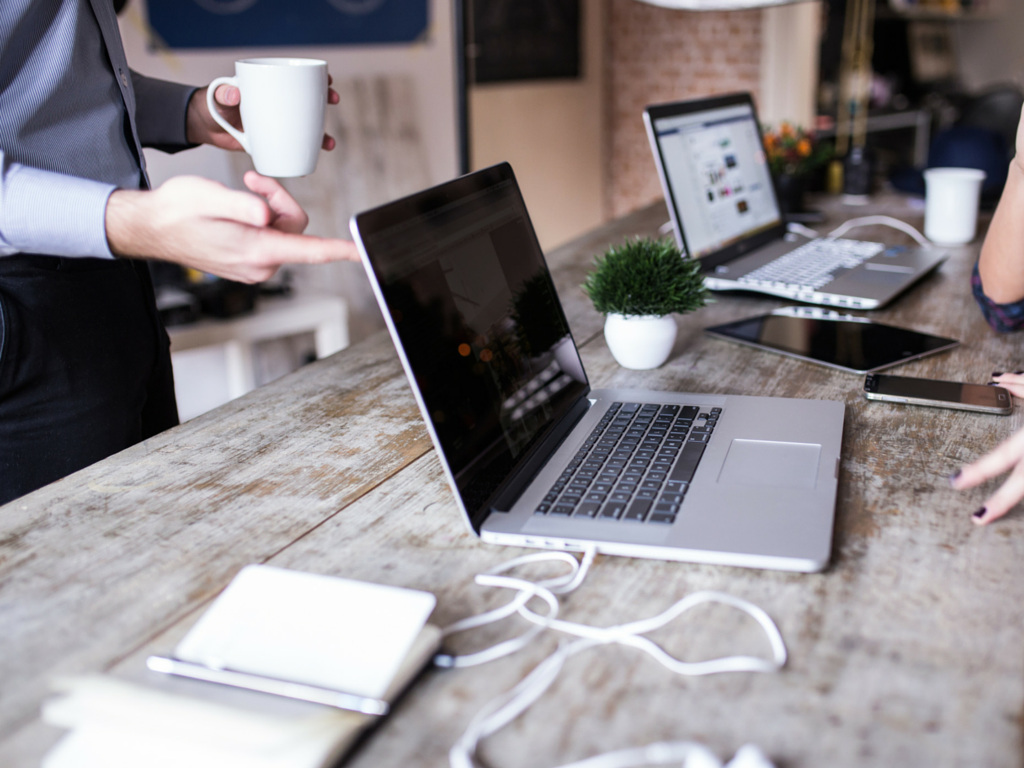 Sales leaders need to review how their teams — vendors and in-house — are performing to ensure customers have experiences that keep them coming back for more. Here are three sales experience basics you should continually review to make sure everyone on your team is delivering to the best of their ability. Fail to pay attention to any one of these basics, and you risk losing your customers to a competitor who is.
Sales Experience 1: The Sales Process
You need to have a structured sales process in place so you know that all of your sales reps — new and seasoned — are following the same procedures and providing your prospects and customers with a consistent customer experience. A study of 786 sales professionals by Steve W. Martin of the Harvard Business Review found that a structured sales process made a big difference between high-performing sales teams and underperforming sales teams. He writes: "Fifty percent of study participants from high-performing sales organizations responded they had sales processes that were closely monitored, strictly enforced or automated compared to just 28% from underperforming sales organizations."
Scott Edinger of Forbes says that sales leaders must be committed to creating a positive sales experience customers are willing to pay for. Today, the sales process is about much more than just selling the solution your company has to offer. Your company's sales process directly impacts how your customers and potential customers experience this sales experience. Edinger writes: "A sales call worth paying for is the pinnacle of value creation, and those interactions provide insights, new approaches and ideas for solving problems, and innovative opportunities to capitalize on, instead of simply a description of products and services." Evaluate and analyze your sales process to ensure it is in line with the overall experience you'd like customers to have and that customers are getting what they need and want out of your process.
So, you might be wondering how you can actually go about mapping your sales process to begin the process of improvement. David Finkel of Inc. suggests three simple steps:
1. Map it out. Lay out your current sales process in a flowchart. Identify each step in your process as a box that connects with the next step with an arrow. Each arrow represents a key conversion point in your sales process. Label each arrow with a letter.
2. Count it up. Next you'll create a rough scorecard to track each of the key conversion points you've labeled with arrows and letters above. Finkel explains: "Count how many prospects made into and out of each key conversion point and do a simple division of leads in divided by leads out to calculate the 'conversion rate' of that step in your sales process." Use historical data about your prospects and sales funnel to more accurately predict the conversion rate.
3. Plan for improvement. After you've mapped your process and calculated the conversion rate of each step in your sales process, it's time to decide where you need to start making improvements. Finkel suggests: "Don't try to fix the whole process all at once, instead focus on the highest leverage step in your sales process and improve that. Then move on to the next conversion point and so on." Trying to improve your whole sales process in one fell swoop can be overwhelming — not to mention next to impossible. Start with one key conversion point and see where improvements can be made. Then, share your updated vision with your sales teams and set their upcoming goals accordingly.
Sales Experience 2: Feedback
Receiving — and then implementing — candid feedback about your sales process is key to making continual improvements. John Kaplan of Force Management writes of the importance of sales leaders providing actionable feedback: "Your sales team members look to you for professional development, and expect you to prepare them for achieving success by providing the necessary resources, guidance and knowledge." There are two key types of feedback your sales teams need on a regular basis: internal feedback from management and customer feedback.
First, let's cover how to best provide, receive and implement internal feedback. Unfortunately, the infamous annual review has gotten a bad rep at many companies. However, Wendy Connick of About Money reminds sales leaders of its importance: "…when properly conducted, a review can also be a highly useful tool for building goals and planning your coaching time for the year to come." Internal feedback should include a review of the rep's goals for the preceding period, if those targets were met, points for improvement and "shining star" moments.
Connick goes on to point out that the most effective sales reviews shouldn't contain any surprises, good or bad. Such surprises may be part of the "dread" that has come to be associated with annual reviews. To the contrary, "if a salesperson falters, his sales manager should let him know right away and help him overcome the difficulty – not wait until the annual review and then spring a complaint on him. Similarly, a salesperson who performs exceptionally should receive appropriate praise from her sales manager as each success occurs." Managers should never wait until the annual review to provide feedback. Doing so will only hinder the performance of the sales rep, regardless if the feedback is positive or negative. Let the rep know right away when he or she has done something that is in perfect step with your organizational process or performance goals or that has fallen out of line. Managers should set time — perhaps on a monthly or quarterly basis — to review performance and how goals are tracking, instead of waiting until the end of the year.
Customer feedback is another important type of feedback your sales teams can use to improve their processes and be sure everyone is delivering a great customer experience each time. Ross Beard of Client Heartbeat points out the many ways in which customers can help you improve your organization: "They can help you develop a better product, help you provide a better service, and help you offer more value." Beard goes on to identify five key reasons you should be soliciting customer feedback:
1. Actionable feedback guides better business decisisons
2. Identify customers "at risk" for leaving your business
3. Stop recurring problems
4. Increase customer satisfaction and reduce churn
5. Discover potential advocates
So, customer feedback sounds like a win-win, right? You may be wondering how to go about actually gathering it. Beard of Client Heartbeat has some ideas for that, too:
- Email Surveys
- Telephone surveys
- Mobile surveys
- Feedback forms
- Focus groups
- Usability testing
- Monitor your social media sites
By continually monitoring internal and customer feedback, you will be taking the pulse of your company, which will let you get ahead of any problems and develop a strategy for improvement. It will also show you and your sales teams where you excel and give you all motivation to strive for a better customer experience.
Sales Experience 3: Team Leadership
Great sales teams starts with great leaders — you! Making sure you set the right example for how to run your sales process, solicit feedback from customers, surpass quotas, portray a consistent brand image and more will go a long way in setting pace for your reports. Martin of the Harvard Business Review shows how having great leaders positively impacts the performance of sales teams: "The best sales organizations have strong leaders who exercise control, monitor team performance, and establish internal processes that all team members must abide by."
One (often not so pleasant) aspect of being a great sales leader is knowing how to hire great sales talent — and when it's time to part ways. Martin of the Harvard Business Review says: "Eighteen percent of high-performing sales organizations indicated that salespeople will be terminated for poor performance after one quarter compared to only 2% of average and 5% of underperforming organizations." Not being afraid to make difficult decisions is one hallmark of sales organizations that are great overall.
Evaluate Your Sales Experience to Boost Your Overall Performance
Being a great sales leader means understanding your sales process and being committed to making continual improvements so your customers have the best experience possible. Make these improvements, and you'll see greater revenue and more of your sales reps meeting and exceeding their sales goals. Make sure you're providing your teams with regular, actionable feedback they can use to make individual change. And, finally, don't be afraid to make tough decisions that in the best interest of your company goals on delivering the best customer experience possible.
Source: http://blog.rdi-connect.com/3-sales-experience-basics-sales-leaders-should-constantly-review
Publish Date: June 9, 2016 5:00 AM
---
PREMIUM

ConceptCall
(VIEW OUR PAGE)

Аутсорсинговый контакт-центр ConceptCall| КонцептКолл специализируется на исходящем и входящем телемаркетинге: мы предоставляем услуги по осуществлению холодных звонков и продажи по телефону, проводим...

(view more)

PREMIUM

Future Gen International Pte Ltd
(VIEW OUR PAGE)

Outsourcing provider of English Call Centre services, Audio Transcriptions, Big Data ETL (Extract, Transform, Load) , Big Data Visualization, Big Data Predictive Model Generation

PREMIUM

Avizent Ltd
(VIEW OUR PAGE)

Advanced AI technology and Natural Language Processing delivered to clients in the Cloud that harnesses both voice and digital conversations. The focus is on building an environment where intelligent ...

(view more)
---
View more from
RDI Corporation
Recent Blog Posts:
| | |
| --- | --- |
| Superior Customer Care Creates True Customer Loyalty | September 19, 2017 5:00 AM |
| Great Customer Care Creates New Customers Through Word of Mouth | September 12, 2017 5:00 AM |
| Using Social Media, Bots, and Well-Trained Reps To Create A Customer-Care-as-a-Service Platform | August 1, 2017 5:00 AM |
| Become a Service Maester: 5 Customer Care Lessons From Game of Thrones | July 11, 2017 5:00 AM |
| The Importance of Employee Retention in Customer Care Centers | July 6, 2017 5:00 AM |
| The Emotional Intuition Factor: Why Humans are More Important Than AI in Customer Care | June 29, 2017 5:00 AM |
| AI and Customer Care Bots: Freeing Your People For the Tough Questions | June 27, 2017 5:00 AM |
| Memory and Human Emotions: How AI Turns Big Data Into Customer Insights | June 20, 2017 5:00 AM |
| Using  Customer Speech Analysis  With AI To Improve Call Center Performance | June 16, 2017 5:00 AM |
| How AI Can Evaluate Employee Speech Patterns to Boost Call Center Productivity | June 13, 2017 5:00 AM |