Working With a Contact Center to Tailor Services to Your Specific Sales Challenges - RDI Corporation - ContactCenterWorld.com Blog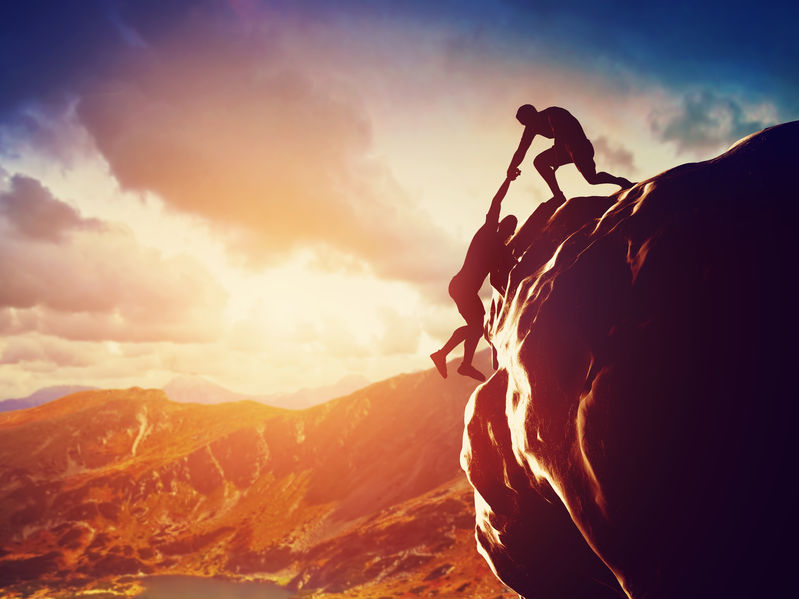 It's no secret that every B2B company has its own sales challenges, especially when it comes to account management, lead generation and appointment setting. Sometimes these challenges can be daunting, and your internal team may not know where to even begin to solve them. Luckily, outsourced contact centers provide services they can tailor to your specific business needs and sales challenges, all while giving your customers a quality sales experience. Here we will discuss common sales roadblocks and ways your company can address those challenges with the right solutions, and the right help.
Sales Roadblocks You Might Be Facing
Taking the time to identify the roadblocks to closing more sales and retaining more customers is the first step in overcoming these pitfalls. Here are some common roadblocks that often plague B2B sales departments:
Not getting good reception from your cold calls

Not reaching the right decision makers

Taking too long to close sales deals

Prospects say they don't have the budget for your services

Prospects demanding a custom solution

Current customers aren't as loyal as they once were
Do any of these sound familiar?
Solutions to These Common Sales Setbacks
Your company could be facing one or many of the sales challenges mentioned above. No matter the number, it's important that you develop a solution that works so you can produce the sales results upper management is looking for. Here are some solutions that an outsourced contact center could offer your company:
If your cold call success rate is less than stellar, an outsourced calling team can develop an outbound calling script that best appeals to your prospects through targeted B2B lead generation. As Doug Davidoff of Imagine Business Development writes, "lead generation is the solution" to driving more sales.

If your sales teams are having trouble getting ahold of the right decision makers, consider partnering with an outsourced contact center that has more resources to dedicate to reaching your business goals and closing deals. For instance, contact center associates who are highly trained in the finance industry and understand how to navigate the business structure of your prospective customers can cut through the red tape and reach decision makers quickly and efficiently.

If your sales teams complain that, despite their best efforts, it's simply taking too much time for prospects to make a decision so they can close the deal, shifting this work to an outsourced sales team may be a great solution because they have more resources and time available than your internal team to follow up with prospects and shorten the sales cycle.

If potential customers say that they simply don't have the budget for your services, an outsourced calling team can dedicate the time necessary to explaining the cost-benefit analysis of your services. For example, contact center associates who are trained in the healthcare industry can show prospects that it will actually cost them money long-term if they don't go with your company.

If prospects are demanding you design a custom solution just for them—even at the proposal stage—this can get costly and time-consuming for your internal sales team. Lean on an outsourced contact center to spend the time getting to know your prospects and their business needs so that they can custom design solutions that work for them .

If you find your current customers aren't as loyal as they once were, you'll need to invest in nurturing those relationships. If your internal staff doesn't have the time to do so, an outsourced contact center has the resources to devote to fostering a personalized relationship with each of your clients. Businesses in the utilities industry can particularly benefit from this, as competition is tougher today than ever and you'll have to work hard to earn and maintain a client's loyalty.
Working Together to Find the Right Solution
As you've seen above, no matter your industry or the particular sales problem your company is facing, partnering with an outsourced contact center will undoubtedly bolster your business. With the help of a dedicated partner, you can drive business, earn customer loyalty and close the biggest sales deals to grow your company.
Source: http://blog.rdi-connect.com/working-with-a-contact-center-to-tailor-services-to-your-specific-sales
Publish Date: November 26, 2015 5:00 AM
---
PREMIUM

Future Gen International Pte Ltd
(VIEW OUR PAGE)

Outsourcing provider of English Call Centre services, Audio Transcriptions, Big Data ETL (Extract, Transform, Load) , Big Data Visualization, Big Data Predictive Model Generation

PREMIUM

HigherGround, Inc.
(VIEW OUR PAGE)

HigherGround develops data collection, information storage, and interaction analytics solutions that easily transform data into actionable intelligence, enabling operational optimization, enhanced per...

(view more)

PREMIUM

Avizent Ltd
(VIEW OUR PAGE)

Advanced AI technology and Natural Language Processing delivered to clients in the Cloud that harnesses both voice and digital conversations. The focus is on building an environment where intelligent ...

(view more)
---
View more from
RDI Corporation
Recent Blog Posts:
| | |
| --- | --- |
| Superior Customer Care Creates True Customer Loyalty | September 19, 2017 5:00 AM |
| Great Customer Care Creates New Customers Through Word of Mouth | September 12, 2017 5:00 AM |
| Using Social Media, Bots, and Well-Trained Reps To Create A Customer-Care-as-a-Service Platform | August 1, 2017 5:00 AM |
| Become a Service Maester: 5 Customer Care Lessons From Game of Thrones | July 11, 2017 5:00 AM |
| The Importance of Employee Retention in Customer Care Centers | July 6, 2017 5:00 AM |
| The Emotional Intuition Factor: Why Humans are More Important Than AI in Customer Care | June 29, 2017 5:00 AM |
| AI and Customer Care Bots: Freeing Your People For the Tough Questions | June 27, 2017 5:00 AM |
| Memory and Human Emotions: How AI Turns Big Data Into Customer Insights | June 20, 2017 5:00 AM |
| Using  Customer Speech Analysis  With AI To Improve Call Center Performance | June 16, 2017 5:00 AM |
| How AI Can Evaluate Employee Speech Patterns to Boost Call Center Productivity | June 13, 2017 5:00 AM |
Industry Champion Award Leaderboard