Customer Service Representatives Can Be Your Best Content Marketers - RDI Corporation - ContactCenterWorld.com Blog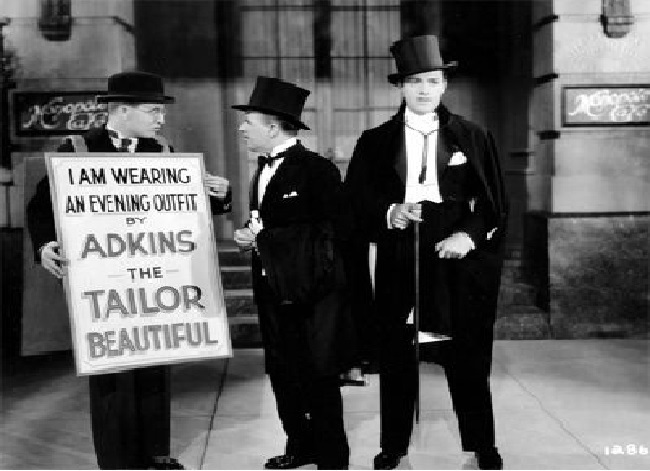 Who is promoting your content marketing? Hopefully, you've got customer service representatives on it.
Content marketers, for the most part, aren't shy artists. We don't really produce content for it not to be seen, just for the joy of creation. We create material to be seen, to be read, and to be shared. And that can be frustrating, because: what happens when it isn't being seen and read and enjoyed? Is it worth it?
For many B2B companies, that is a sticking point with content marketing. They aren't just getting it to the right people. That's because they often don't have a comprehensive strategy. Not having one leads businesses to question the value of content marketing. If it isn't doing its job, is it still important? Or can we stop doing it?
Unfortunately, the answer to that last question is a thudding "NO". Content marketing is still incredibly important, and perhaps even more than ever. Just check out these stats:
200 million people use adblockers

. Traditional advertising is still effective. But it needs to be augmented by something more.
Content marketing costs 62% less than outbound marketing

. Time spent on the road or in meetings is incredibly valuable, but also expensive. Being able to spend the rest of your budget efficiently helps all sales and marketing teams.
Content marketing generates 3 times as many leads as outbound

. This is because you are able to target people who are, at the least, vaguely interested in your product or service. You're appealing to the, from the jump.
The best content produces 7.8 times more traffic than non-leaders

. It's not just that you need content marketing. You need

good

content marketing. And that might be the toughest part of all, because…
88% of B2B marketers use content marketing, but only 32% have a real documented strategy.
That last stat can go without much comment, because it speaks for itself. Content marketing is hard. It's hard to come up with ideas, and it is hard to distribute your content marketing in a way that actually attracts readers and viewers. You might make a great video, but if you aren't connecting with customers, none of that matters.
So how to connect with them? The answer to that is wrapped in a bigger question: what is marketing? When we look at marketing as just what happens before a sale, we are limited. Marketing happens throughout the entirety of the Buyer's Journey, and well after. You want customers to be long-term clients, to keep using your prodcut or service, and to upgrade as much as possible. That's where customer service comes in.
We've been talking about how, in today's inbound world, there is no real difference between customer service and marketing. They are two sides of the coin, points along an endless loop. Customer service representatives can be your best marketers, and not just because they make people like your company more. It's because they can push your content marketing out into the world, letting it be shared with more people.
Customer service representatives can turn your clients into brand evangelists. In that way, they are your best content marketers. Let's see how.
Customer Service Reps Know What Customers Need
You already know that customer service reps are a great source of ideas for content marketing. After all, they are on the front lines, and understand better how customers both see and use your product or service. They can help shape your marketing, because they understand the shadow between perception and reality.
But that's not all they can do! They can also push out your amazing content to customer who need it. Let's take a look at how that can happen, at a hypothetical medical supply store.
Phone Rings
CSR: (seeing name associated with number) Good morning, Mrs. Sanchez. Thank you for calling Hypothetical Medical Supply Store. My name is Alex, how can I help you?
Customer: I'm having trouble charging my husband's wheelchair. The batteries are dying too quickly. What can I do?
CSR: (already knowing, thanks to omni-channel care, what kind of wheelchair the Sanchez's have). OK, well, on your XYZ Model, there is sometimes an issue when the battery caps aren't screwed on. Let me walk you through how to do that.
(walking through)
CSR: Hopefully, that will solve the problem. But there might be some other issues as well. If you would like, our content team has created a video of the Five Reasons Why Battery Packs Lose Power: And How To FIx It. If the problem comes from something else, or if this is a problem in the future, this could be handy to watch. It'll walk you through them, and give you tips on how to prevent any issues moving forward.
Customer: Gracious! That would be wonderful.
CSR: Now, we also know that some customers in your area have had trouble navigating bad roads and rough crosswalks. Sometimes suburbs aren't always the best at total ADA compliance. But we have an infographic about safe ways to use the XYZ in non-pedestrian-friendly areas. I can send that to your email as well.
Customer: We have been having some issues with that, but I didn't think that you would be concerned. That's so nice of you, and so helpful. We'd love to read it--and to send it to friends who have had some of the same problems. Thank you!
In that little exchange, Alex pushed two pieces of content out there, helping a client solve a problem, and helping them with something they didn't even know to ask about. They created loyalty in doing so, because this content goes above and beyond just answering today's question. And they created brand evangelists. Not only will Mrs. Sanchez tell the other people in her community about how nice the people at Hypothetical, Inc were, but she'll also forward the infographic to her entire list.
People will hear about the company, and follow it, looking for more great content. The customer service rep brought more people into the sales funnel, and kept old customers happy. That's the ideal way for it to work.
So make sure your CSRs have access to your content (which they helped you create by letting you know what people were calling or writing or tweeting about). Turn them into content marketers. They can use that to turn your customers into brand evangelists. They'll make everyone a marketer, and that's the goal of great content.
At RDI Corporation, we combine the best in progressive and comprehensive digital marketing with proven effectiveness in customer service. Our training, hiring, and execution practices make us complete partners with our clients. Connect with RDI/A or RDI-Connect to learn more, and we invite you to read our white paper, The Perfect Circle: How Customer Service and Marketing Are the Same Thing which discusses even more ways that the two sides can complement and improve each other.

Publish Date: April 12, 2017 5:00 AM
---
PREMIUM

Avizent Ltd
(VIEW OUR PAGE)

Advanced AI technology and Natural Language Processing delivered to clients in the Cloud that harnesses both voice and digital conversations. The focus is on building an environment where intelligent ...

(view more)

PREMIUM

CTI Software
(VIEW OUR PAGE)

CTI Software is the creator of custom application called Davos, which complements the telephone client solutions with intelligent features such as automated call attendant, call recording and archivin...

(view more)

PREMIUM

HigherGround, Inc.
(VIEW OUR PAGE)

HigherGround develops data collection, information storage, and interaction analytics solutions that easily transform data into actionable intelligence, enabling operational optimization, enhanced per...

(view more)
---
View more from
RDI Corporation
Recent Blog Posts:
| | |
| --- | --- |
| Superior Customer Care Creates True Customer Loyalty | September 19, 2017 5:00 AM |
| Great Customer Care Creates New Customers Through Word of Mouth | September 12, 2017 5:00 AM |
| Using Social Media, Bots, and Well-Trained Reps To Create A Customer-Care-as-a-Service Platform | August 1, 2017 5:00 AM |
| Become a Service Maester: 5 Customer Care Lessons From Game of Thrones | July 11, 2017 5:00 AM |
| The Importance of Employee Retention in Customer Care Centers | July 6, 2017 5:00 AM |
| The Emotional Intuition Factor: Why Humans are More Important Than AI in Customer Care | June 29, 2017 5:00 AM |
| AI and Customer Care Bots: Freeing Your People For the Tough Questions | June 27, 2017 5:00 AM |
| Memory and Human Emotions: How AI Turns Big Data Into Customer Insights | June 20, 2017 5:00 AM |
| Using  Customer Speech Analysis  With AI To Improve Call Center Performance | June 16, 2017 5:00 AM |
| How AI Can Evaluate Employee Speech Patterns to Boost Call Center Productivity | June 13, 2017 5:00 AM |
Industry Champion Award Leaderboard