Inside Sales Attrition: Have Your Turnover Rates Gone Too Far? - RDI Corporation - ContactCenterWorld.com Blog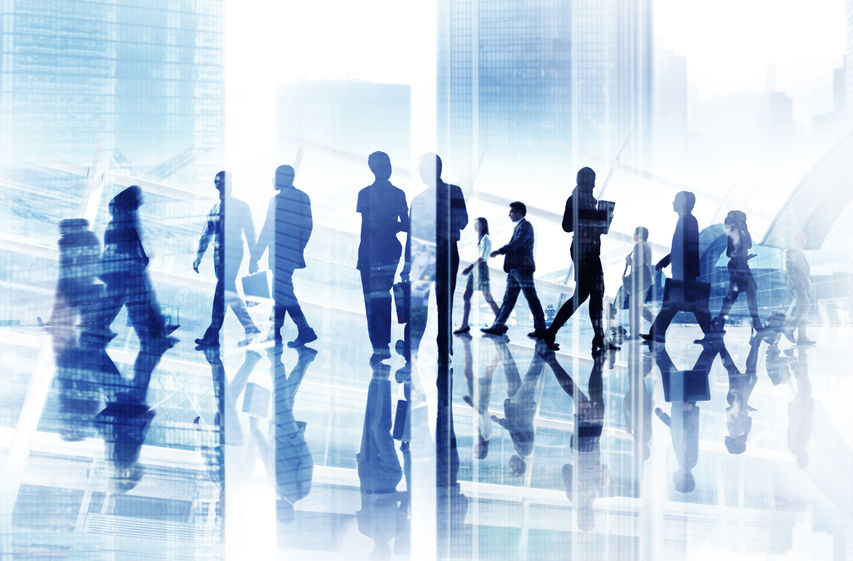 Attrition is a naturally occurring part of any sales team — but that doesn't mean it can't pose a challenge. Managing an inside sales team can be quite difficult when agents are continually coming and going. Hiring new, quality salespeople, and getting them up to speed quickly, can be costly in terms of time and money. In fact, Mike Allred of TechCXO says that each sales rep that leaves a company can cost that organization anywhere "from $500k to over $1M" in departed sales, negatively impacting the whole department's performance. It can also be tough to determine if your sales team's attrition rate is "good" or "bad" for the company, leaving many sales leaders unable to address their attrition challenges at all.
Read on for more insight into inside sales attrition and how sales leaders can begin to solve any associated problems:
Types of Attrition
There are many reasons — or triggers — why a salesperson might leave your company. An agent might leave on his or her own accord, or be asked to leave. Here's a rundown of the main types of attrition:
Voluntary. Sales reps might leave the company voluntarily for a multitude of reasons, including feeling that their career goals are not aligned with the company's goals, feeling that their value system is not aligned with that of the company's or feeling that they are not being compensated adequately (See: Puneet Kataria's commentary on Quora). If you believe your attrition rates are too high, these are some factors you can consider addressing as a company.
Involuntary. When a sales rep is continually underperforming or behaving in a manner that is contrary to your company culture or standards, you may need to let him or her go. Sales is very much a numbers-driven role, so you need to be sure your reps are hitting their monthly goals for your company. However, as Puneet Kataria points out on Quora, "a very common pitfall is over expectations from sales." Make sure that you have realistic expectations about your agents' sales numbers and that you are not letting valuable salespeople go because you expect too much.
Event-driven. As a company, you have the least amount of control over this type of attrition. Event-driven attrition occurs when a rep experiences a major life change, such as getting married and moving to a new city, relocating because of a spouse's job or starting graduate school. In such cases, you may be in a position to offer an excellent salesperson a remote position or more flexible hours to allow him or her to continue working for your company.
Healthy vs. Unhealthy Attrition
As you may have guessed, rates of attrition vary widely from industry to industry, from company to company and even from year to year. However, there are some benchmarks you can use to help determine if your company has healthy or unhealthy attrition rates.
According to Kyle Heller of Openview Partners, "the standard turnover rate for inside sales professionals in technology companies is 19 percent." At the same time, Benson Smith and Tony Rutigliano of Gallup point out the importance of examining not only how many agents are leaving your company each year, but also who those people are. For example, they explain, "if your overall turnover number is 10%, but the people heading for the exits are from the sales force's top tier, you have a serious problem. On the other hand, if the 10% who are leaving are from the bottom end of your sales force, your turnover situation could actually improve the quality of your organization."
Smith and Rutigliano ultimately conclude that "the turnover goal for the top 75% of your sales force should be as close to zero as possible." They argue that "disengagement" from the company is one of the major triggers of sales underperformance and related turnover. They explain that the "higher the engagement levels among your sales force, the lower your turnover should be." If your sales reps are not hitting their numbers and your turnover rates seem high, it may be time to make sure that you are actively engaging your sales teams so they feel part of the company and are fully invested in your organization's long-term success.
Addressing Your Attrition Rates
If your company has turnover that could negatively impact your overall sales performance, what can you do about it? Here are some ways any sales leader can work against attrition:
Invest in education and development. Starting from a new sales rep's very first day on the job, be sure you are setting him or her up for success through continuous education and development programs.
Offer well-rounded compensation packages. Make sure your compensation packages are competitive and fair, so that your top performers don't leave your company for another organization.
Recognize your top performers. Encourage upward mobility in your company and recognize your top performers with bonuses, promotions or additional sales territories that let them know you appreciate them.
Consider staff augmentation. If your inside sales team is experiencing high turnover, consider looking into staff augmentation from a contact center that is experienced in your industry and ready to work hard towards your sales goals.
Armed with this information, you can address and reduce the turnover of your inside sales teams. Once you hit that "good" attrition rate, you'll notice a positive impact on your overall sales performance.
Source: http://blog.rdi-connect.com/inside-sales-attrition-have-your-turnover-rates-gone-too-far
Publish Date: January 9, 2016 5:00 AM
---
PREMIUM

HigherGround, Inc.
(VIEW OUR PAGE)

HigherGround develops data collection, information storage, and interaction analytics solutions that easily transform data into actionable intelligence, enabling operational optimization, enhanced per...

(view more)

PREMIUM

Avizent Ltd
(VIEW OUR PAGE)

Advanced AI technology and Natural Language Processing delivered to clients in the Cloud that harnesses both voice and digital conversations. The focus is on building an environment where intelligent ...

(view more)

PREMIUM

ConceptCall
(VIEW OUR PAGE)

Аутсорсинговый контакт-центр ConceptCall| КонцептКолл специализируется на исходящем и входящем телемаркетинге: мы предоставляем услуги по осуществлению холодных звонков и продажи по телефону, проводим...

(view more)
---
View more from
RDI Corporation
Recent Blog Posts:
| | |
| --- | --- |
| Superior Customer Care Creates True Customer Loyalty | September 19, 2017 5:00 AM |
| Great Customer Care Creates New Customers Through Word of Mouth | September 12, 2017 5:00 AM |
| Using Social Media, Bots, and Well-Trained Reps To Create A Customer-Care-as-a-Service Platform | August 1, 2017 5:00 AM |
| Become a Service Maester: 5 Customer Care Lessons From Game of Thrones | July 11, 2017 5:00 AM |
| The Importance of Employee Retention in Customer Care Centers | July 6, 2017 5:00 AM |
| The Emotional Intuition Factor: Why Humans are More Important Than AI in Customer Care | June 29, 2017 5:00 AM |
| AI and Customer Care Bots: Freeing Your People For the Tough Questions | June 27, 2017 5:00 AM |
| Memory and Human Emotions: How AI Turns Big Data Into Customer Insights | June 20, 2017 5:00 AM |
| Using  Customer Speech Analysis  With AI To Improve Call Center Performance | June 16, 2017 5:00 AM |
| How AI Can Evaluate Employee Speech Patterns to Boost Call Center Productivity | June 13, 2017 5:00 AM |