Why Your Sales Process Isn't Agile Enough for Today's Consumers - RDI Corporation - ContactCenterWorld.com Blog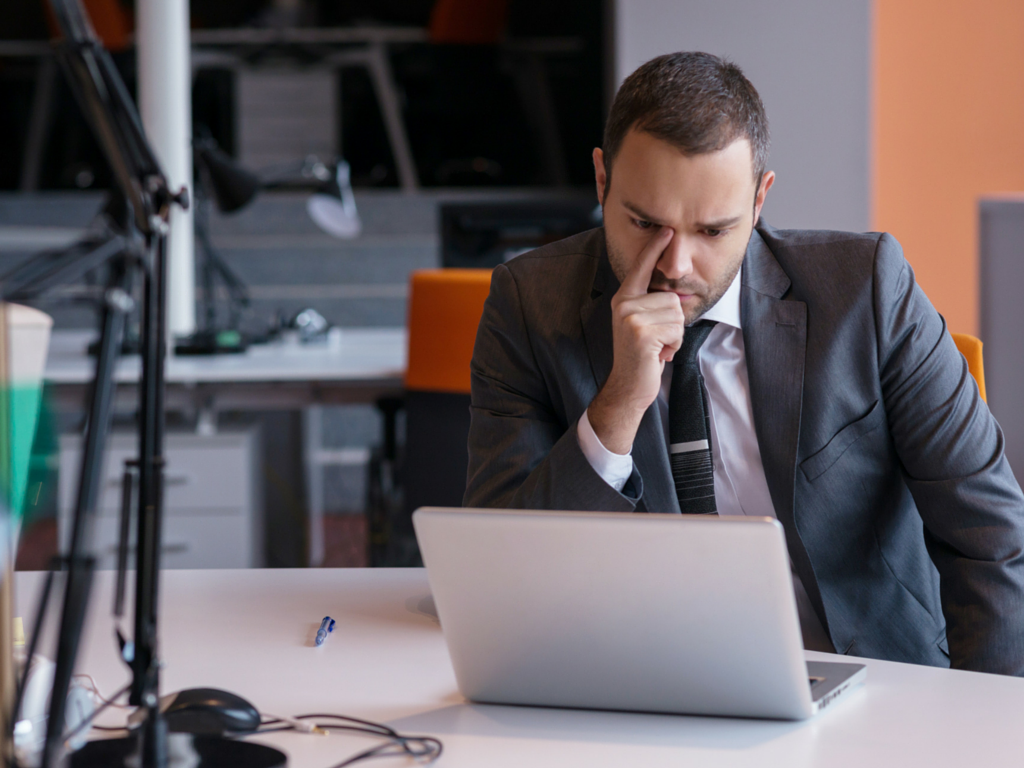 Is your outdated sales process detrimental to your company's growth and your team's sales performance? How today's consumers make decisions is complex and not to be ignored, so you must be ready to adapt your sales process to ever-evolving customer needs. As the sales professionals at Accenture Consulting have written, today's sales teams "must transform their traditional sales approach to a more dynamic sales capability that can help meet the needs of the Nonstop Customer." And to keep up with 'Nonstop Customers,' you must have an agile sales process.
Mark Allen Roberts, national sales manager of H-P Products, reports: "Companies who have agile sales make strategic adjustments in their sales team based on their business and market(s) life cycles and achieve increased sales." The time is now to assess your sales process and strategy to make sure they are optimized for modern consumers and the ways that they want to experience working with your company. Only with this in mind will managing sales performance become proactive, rather than reactive. Let's dive into some key changes sales leaders need to make today.
How the Sales Process Has Changed
It may be time to throw out everything you know about the sales funnel. Frank V. Cespedes and Tiffani Bova of the Harvard Business Review have written that, rather than working through the traditional sales funnel, today's "buyers actually work through four parallel streams to make a purchase decision." Cespedes and Bova have identified the following four parallel streams through which potential customers travel to make a decision:
Explore. Buyers learn more about brands or products that will best fit their needs by conducting their own exploration, such as by talking to their peers or doing research online.

Evaluate. Armed with some brands or solutions uncovered through their own research, buyers now closely evaluate the options at hand.

Engage. At this point, the buyer connects directly with a representative from the brand to gather even more information or solicit a proposal for services.

Experience. The buyer has purchased the solution and is using it in a pilot phase, so he or she can continually adjust for business needs and assess whether or not that solution fits those needs.
The days of just making a sale to meet a goal are over — sales teams now must compete with other similar companies to provide both a superior experience and product to achieve sales goals. How do sales leaders begin to make this transformation?
Why Being Agile Matters
Quite simply, your sales team must become agile to adapt to your customers' needs — or risk being left behind by competitors who are more in sync with the modern sales landscape. As Cespedes and Bova of the Harvard Business Review have pointed out, "any effective sales model must adapt to changing buying protocols, not ignore or resist them." Being agile means being ready and able to meet your prospects where they are, at any point in the purchase journey.
Accenture Consulting reports that "Nonstop Customers are 58% through the buying process by the time of the first sales call." Don't make the mistake of leaving prospects hanging and left to find information about your company and solutions from third-party sources. Instead, make sure you are working with marketing to reach prospects early in the sales process. Break down organizational silos to determine what marketing tactics can work to bring in warm leads, and develop a sales follow-up process that reinforces the connection made with marketing. This might mean that your sales team follows up with leads differently based on how they came in, but that's a cornerstone to an agile sales transformation.
Adapt to Serve the Nonstop Customer
Moreover, Accenture Consulting writes: "Agile Sellers architect their selling process to serve the Nonstop Customer, embracing digital and the cloud as catalysts for change, and evolving operations to be the 'insight engine' for sales." Using customer data from marketing to enhance the customer experience once sales and support are in contact with leads is key to maintaining agility.
Additionally, your sales reps will need to be ready to make a few changes to keep up with your new agile mindset. Paula Chiocchi of BizFactz explains how the salesperson's role is evolving: "As today's savvy buyers demand instant information and more online interactions, the role of the sales person to meet these needs has evolved — and probably for the better for all." Chiocchi goes on to describe three key ways in which sales agents must learn to adapt to the new sales environment:
Salespeople add more immediate value. Today's sales teams must be quick to build solid rapport with prospects, understand their needs and tailor their sales pitches to them. Gone are the days when salespeople had weeks or months to build a strong, one-on-one relationship with prospects. The attention of potential clients must be captured immediately through meaningful, relevant communications and information.

Buyers prefer online engagements. Today's decision-makers are busier than ever, and often work in short bursts of time and prefer to engage via email or online collaborative conferences (where sales agents can share their screens to do product demos). They often don't have the time or interest to meet up face-to-face, so it's important that your sales agents have the tools in place to support these on-demand digital communications.

Reps sell more via inside sales, less sales in the field. A targeted, focused inside sales team is key to success in this new sales climate. Inside sales teams usually connect with prospects remotely, and often with the support of contact center support teams. They are able to interface with more prospects, more quickly, since they are not physically traveling to each location.
Knowing Your Customer
To ensure you and your team can adapt to this new agile approach to sales, it's essential to have a clear view of your customers. Although this may seem obvious for any seasoned sales professional, knowing your customers today means more than it did 10 years ago.
Cespedes and Bova of the Harvard Business Review cite research from Gartner which found that "across all buying streams, buyers emphasized that interactions with sellers — technical demonstrations, sales presentations tailored to my company's need – should be about the buyer's needs." This is really nothing new, but managing sales performance today depends on it. Luckily, tailoring your sales process around customers' needs isn't all that difficult. As Amy Guarino of Marketo points out, "there has been a dramatic increase in the amount and quality of information that's available to you about your B2B customer."
Use your digital resources to learn as much as you can about the company, the individual and even the industry to which you're pitching your solution. Pay special attention to mergers and acquisitions, organizational restructuring and special challenges in the industry. Having done your homework upfront, you will be much better equipped to provide the prospect with relevant information and not risk the prospect feeling like another company might care about them more.
Speaking of the importance of knowing your customer, don't be afraid to try something new to capture and retain their attention. Guarino of Marketo suggests trying a new email subject line, responding differently to various behaviors, using a new call-to-action or sending the prospect a new set of marketing materials. Then, "test, measure, and share the results with your colleagues so that you all can learn, improve, and be on the same page." Plan to continually adapt and change your processes according to what's working and what's not — that's the crux of agility.
Salespeople Remain Just as Important Today as Ever
It's important to note that, despite the fact that agile is normally synonymous with new digital tools, your sales team is more important than ever to help carry out an agile sales process. Without their personal touch, agility would be dependent on marketing and sales automation, which isn't what today's consumers want. Cespedes and Bova of the Harvard Business Review explain: "Salespeople have not been replaced by digital, and providing relevant solutions remains key in most B2B buying scenarios." Even in the recent shifts of consumer-centric sales cultures, know that you and your sales teams still have a major impact on attracting the prospect, managing sales performance and keeping the customer happy. Use the tips above to assess your current sales process, make needed adjustments, get everyone in your company on the same page and see big wins in terms of crafting an agile sales process that improves your company's customer experience.
Source: http://blog.rdi-connect.com/why-your-sales-process-isnt-agile-enough-for-todays-consumers
Publish Date: April 7, 2016 5:00 AM
---
PREMIUM

Future Gen International Pte Ltd
(VIEW OUR PAGE)

Outsourcing provider of English Call Centre services, Audio Transcriptions, Big Data ETL (Extract, Transform, Load) , Big Data Visualization, Big Data Predictive Model Generation

PREMIUM

HigherGround, Inc.
(VIEW OUR PAGE)

HigherGround develops data collection, information storage, and interaction analytics solutions that easily transform data into actionable intelligence, enabling operational optimization, enhanced per...

(view more)

PREMIUM

ConceptCall
(VIEW OUR PAGE)

Аутсорсинговый контакт-центр ConceptCall| КонцептКолл специализируется на исходящем и входящем телемаркетинге: мы предоставляем услуги по осуществлению холодных звонков и продажи по телефону, проводим...

(view more)
---
View more from
RDI Corporation
Recent Blog Posts:
| | |
| --- | --- |
| Superior Customer Care Creates True Customer Loyalty | September 19, 2017 5:00 AM |
| Great Customer Care Creates New Customers Through Word of Mouth | September 12, 2017 5:00 AM |
| Using Social Media, Bots, and Well-Trained Reps To Create A Customer-Care-as-a-Service Platform | August 1, 2017 5:00 AM |
| Become a Service Maester: 5 Customer Care Lessons From Game of Thrones | July 11, 2017 5:00 AM |
| The Importance of Employee Retention in Customer Care Centers | July 6, 2017 5:00 AM |
| The Emotional Intuition Factor: Why Humans are More Important Than AI in Customer Care | June 29, 2017 5:00 AM |
| AI and Customer Care Bots: Freeing Your People For the Tough Questions | June 27, 2017 5:00 AM |
| Memory and Human Emotions: How AI Turns Big Data Into Customer Insights | June 20, 2017 5:00 AM |
| Using  Customer Speech Analysis  With AI To Improve Call Center Performance | June 16, 2017 5:00 AM |
| How AI Can Evaluate Employee Speech Patterns to Boost Call Center Productivity | June 13, 2017 5:00 AM |