Vendor Management: 10 Sales and Customer Experience Tips You've Never Thought Of - RDI Corporation - ContactCenterWorld.com Blog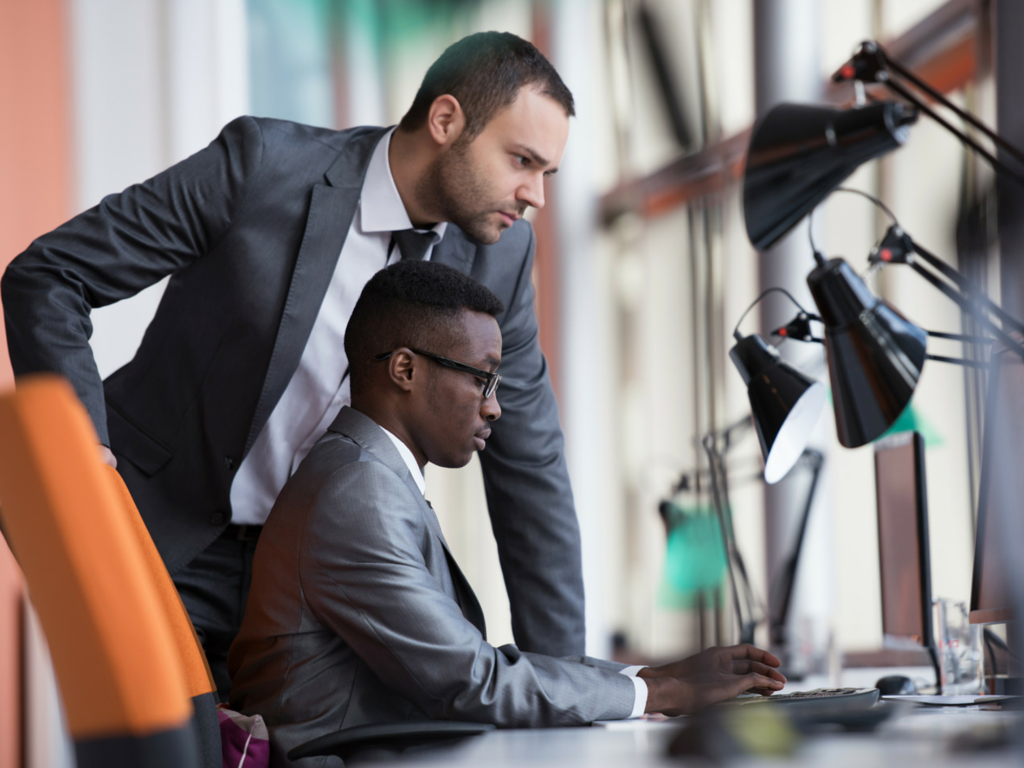 These ten sales and customer experience tips will help your vendors become an extension of your company and delight your customers. As Peter McKean, Managing Director of Synthetix, has written, "Improving levels of customer experience has now become a top priority for [organizations], increasingly proving to be a key competitive differentiator."
In fact, delivering excellent customer service is often cited as an important factor in winning and maintaining business for many types of companies. SurveyMonkey reports: "No matter how great your product is or how talented your staff is, one of the things that customers are most likely to remember is the direct interaction they have with your company." Because your customers and potential customers do not differentiate your third-party vendors as a separate company, it's critical that your outsourced team members deliver a great customer service experience — each and every time.
Use these tips to help your third-party vendors successfully play their part in your brand's overall customer experience.
1. Develop a customer experience playbook.
As a sales leader, it's your responsibility to ensure all extensions of your sales team are on the same page. Consider developing a sales playbook that explains how each vendor plays into the overall customer experience, and how each vendor can improve their communication and service to get better results.
2. Be consistent across all channels.
These days, your customers — as well as potential customers — interface with your brand on a wide variety of platforms. Truly, "a bad customer experience at any point in the customer lifecycle can ruin your relationship," says SurveyMonkey. Your third-party vendors can make this experience consistent across all touch points by ensuring each customer has a positive, on-brand experience whether they're speaking with your reps in-person, over the phone, via video chat, on a social media platform, via email or through your website.
3. Make product knowledge a priority.
When your company rolls out new products or solutions designed to widen your customer base or serve your existing customers better, you undoubtedly put your internal sales, support and marketing teams through some training. But don't forget about your third-party vendors! Outsourced reps also need the same in-depth training about your latest products and services so they can do the best job selling them to the right customers and delivering a great brand experience for your company.
4. Use contact center feedback to improve your website and other digital properties.
Your third-party reps might be interacting with your customers just as much, if not more, than your internal teams. Use their expertise and knowledge of your customers' businesses, pain points and frustrations to make improvements to your website. CallCentreHelper.com offers the following advice: "Take note of what customers are calling for and improve the information available to self-serve, either on your website or in a central resource."
Can you add some helpful FAQs or user assistance content to your website that could answer the questions of several callers each day? Could you make your social media platforms more customer-friendly so they can more quickly get the information they need? Call upon the expertise of your outsourced reps to understand what information your customers need to have a better brand experience, as well as how to deliver that information.
5. Invite leaders to travel your "customer journey."
While this may not be feasible depending on the number of outsourced reps you have or where they're located, inviting leaders of your third-party vendor organizations to travel the customer journey through the departments of your company can help them better empathize with your customers and understand where they are coming from. Give them the true customer experience, from initial impressions from sales and marketing, through purchasing and contract signing, to onboarding and customer support. What's more, your third-party vendors may even be able to lend their industry expertise to improve your customer journey experience and boost your company image.
6. Involve your third-party vendors in new product innovation.
Your third-party vendors have gotten to know your customers well through servicing their accounts and helping solve their problems. Call upon this knowledge to help your product design and innovation teams develop the next best-fit solution for your customers. Third-party vendors may also be able to help you with products or services that can attract new customer types. Invite key team members from your third-party vendors to brainstorming sessions or town hall meetings to help your internal teams generate the next great customer experience and product ideas.
7. Stay three steps ahead of your customers' problems.
With the help of your third-party vendors, you can gather deep insight on your customers, their businesses and their pain points. You may be able to anticipate problems and challenges that will come their way, based on similar issues for others in their industry you've seen or current trends in the business climate. Rob Carpenter of Evergage writes: "By staying one step ahead of the customer, not only are you able to proactively solve problems and create a seamless customer experience, you are able to plan your customer outreach and personalize it." You'll deliver a great brand experience — and maintain the loyalty of that customer so you don't risk losing them to your competitor who might be more in tune with what's coming down the pike.
8. Don't be afraid to accept fault.
You know the old adage, "The customer is always right." Whether or not this is true 100% of the time, keeping your customers happy is crucial — even when that means setting aside your pride and accepting fault so an issue can come to a resolution and you can move forward in your relationship with that customer. SurveyMonkey explains: "The ability to swallow one's pride and accept blame or negative feedback is crucial. Whether your team works directly with customers or looking for feedback on social media, they've got to keep the customer's happiness in mind." Let your third-party customer support teams know that, sometimes, it's worth sacrificing a little pride to keep your customers happy and loyal.
9. Consolidate all customer data in a central location.
All team members — whether internal or outsourced — should be referencing and adding information about your customers to a central database. This way, there is one "source of truth" for information and history about your clients. Your customers will appreciate that they will have a consistent experience across your company, and they don't have to repeat themselves or reiterate the same problems again and again with each new representative they speak to. What's more, you can use this data for marketing or cross-sell/upsell purposes. Larisa Bedgood of Business2Community writes: "By applying customer analytics and segmenting your customers into groups based on behavior, you can send highly targeted messaging and offers based on your customers' needs and preferences." Use the customer data everyone helps compile to deliver a better brand experience and attract new customers.
10. Partner with like-minded vendors.
When you're shopping around for third-party vendors to support your sales, support, marketing or other efforts, making sure you select a partner who has industry experience and a proven track record may very well top your list of requirements. But, did you ever consider that the third-party vendor you choose should also hold your company's values? If you expect your third-party teams to buy into your company image and customer service commitment, you need to make sure they are open to doing so from day one of your engagement discussions with them.
The Intersection of Sales Experience and Vendor Management
Taking strides to improve the customer experience your third-party vendor teams deliver — and, in turn, the image your company portrays — isn't easy and won't happen overnight. Everyone at your company needs to be onboard with your vision for customer service, and understand its value. Blake Morgan of Forbes reminds sales leaders: "At the end of the day it's about priorities, it's about resources, it's about budgets and company focus. If the company only cares about the bottom line this will be visible in the customer experience."
Taking the time and resources to deliver a personalized customer experience that really hits home for your customers will cost your company a bit more upfront, but the payoffs in terms of customer loyalty, product innovation, referrals and much more will be well worth the investment in the future success of your company.
Source: http://blog.rdi-connect.com/vendor-management-10-sales-and-customer-experience-tips-youve-never-thought-of
Publish Date: May 12, 2016 5:00 AM
---
PREMIUM

Avizent Ltd
(VIEW OUR PAGE)

Advanced AI technology and Natural Language Processing delivered to clients in the Cloud that harnesses both voice and digital conversations. The focus is on building an environment where intelligent ...

(view more)

PREMIUM

HigherGround, Inc.
(VIEW OUR PAGE)

HigherGround develops data collection, information storage, and interaction analytics solutions that easily transform data into actionable intelligence, enabling operational optimization, enhanced per...

(view more)

PREMIUM

CTI Software
(VIEW OUR PAGE)

CTI Software is the creator of custom application called Davos, which complements the telephone client solutions with intelligent features such as automated call attendant, call recording and archivin...

(view more)
---
View more from
RDI Corporation
Recent Blog Posts:
| | |
| --- | --- |
| Superior Customer Care Creates True Customer Loyalty | September 19, 2017 5:00 AM |
| Great Customer Care Creates New Customers Through Word of Mouth | September 12, 2017 5:00 AM |
| Using Social Media, Bots, and Well-Trained Reps To Create A Customer-Care-as-a-Service Platform | August 1, 2017 5:00 AM |
| Become a Service Maester: 5 Customer Care Lessons From Game of Thrones | July 11, 2017 5:00 AM |
| The Importance of Employee Retention in Customer Care Centers | July 6, 2017 5:00 AM |
| The Emotional Intuition Factor: Why Humans are More Important Than AI in Customer Care | June 29, 2017 5:00 AM |
| AI and Customer Care Bots: Freeing Your People For the Tough Questions | June 27, 2017 5:00 AM |
| Memory and Human Emotions: How AI Turns Big Data Into Customer Insights | June 20, 2017 5:00 AM |
| Using  Customer Speech Analysis  With AI To Improve Call Center Performance | June 16, 2017 5:00 AM |
| How AI Can Evaluate Employee Speech Patterns to Boost Call Center Productivity | June 13, 2017 5:00 AM |
Industry Champion Award Leaderboard