Predictive Analytics and Artificial Intelligence in Your Call Center - RDI Corporation - ContactCenterWorld.com Blog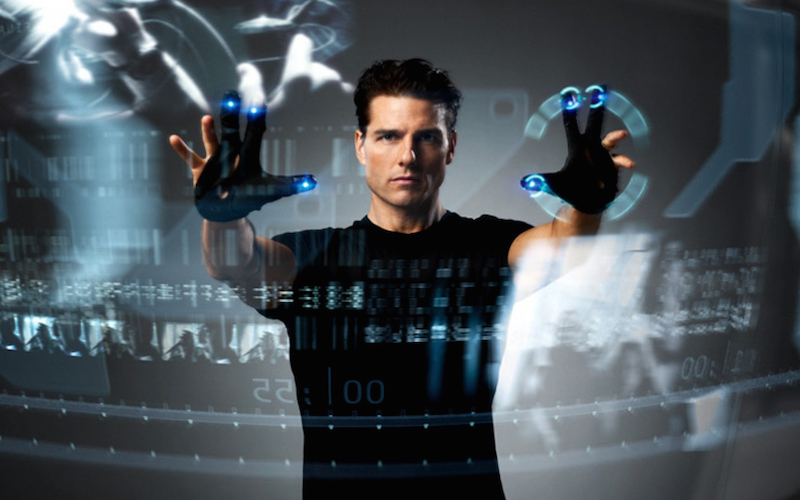 Using artificial intelligence to predict consumer behavior doesn't have to be scary. Predictive analytics improve your customer service.
There aren't many fields that seem further away from each other than large manufacturing and call centers. But the truth is...ok, the truth is, they really are. But there are some similarities. Both require keeping a customer happy. Both are increasingly reliant on connected technology to improve their products. And both are beginning to harness artificial intelligence to enable predictive analytics.
Artificial intelligence isn't going to replace people, and it can't replace intuition. But it can improve both, by understanding what is happening on any given call, providing the best information, predicting what will happen next, and analyzing enormous amounts of data to predict the nature of calls that are coming in.
In doing so, AI can make call centers more effective by giving your representatives the best chance to succeed. And it is doing so in the same way it is revolutionizing manufacturing: by anticipating problems that, previously, were just guesswork. It's a huge step forward in algorithmical intelligence, and it is going to change how we approach our customers.
The Machine Parallel
Let's briefly talk about manufacturing, and how it is using AI and the IoT to understand large systems. For our example, let's take a vast field of wind turbines, huge machines which you see spread out for sometimes hundreds of square miles. Those can be in the field for up to 30 or 40 years, but they don't always run smoothly. Different parts break down, and repairing them can be very difficult. Even more difficult is monitoring them across that huge area.
In situations like these, engineers have tended to use "preventative maintenance". That is, we know that every 5 years we have to replace or upgrade the gearbox, 50% of which fail during that time period, so every 5 years we replace them all. That's not an efficient system. What's worse, gearboxes don't fail like metronomes. They can fail unexpectedly, or can slowly start to lose efficiency based on higher-than-expected windloads, rain seeping in, or any other factor. You might not even notice that something is slowly going wrong, until there is a big problem.
At that point it is too late to solve; you can only repair. That's where AI comes in. Modern turbines are all IoT-enabled, and are generating huge amounts of data. An AI system can look through all of this, analyze patterns, recognize inefficiencies, and spur action. It can churn through literally inhuman sets of data to determine when and where something is going wrong. That's predictive analysis, which leads to predictive maintenance.
Sometimes, it can send an OTA software update, and sometimes it will require human engagement to repair. But either way it is saving time by recognizing an issue through pattern analysis. And that's what your call center needs.
Predictive Analytics at a Call Center
So how does this relate to a call center? It's the same principle: pattern recognition. Each call generates data. Every interaction becomes part of a pattern. And an algorithm that can learn from those patterns in a way that no human could will be able to judge any interaction based on the vast wealth of its knowledge.
What does that mean? A few things.
Detecting emotions:

There are quavers in a person's voice when they are about to get frustrated, or are angry. Sometimes, these happen before the speaker even realizes it, and certainly before the customer service rep. But an AI algorithm, which has heard every voice your system has ever processed, can determine if a call is about to go pear-shaped, and alert the rep. They can modify their approach. The AI can even instantly provide an alternative script for dealing with the exact mood.
Predicting needs

. An AI algorithm can use predictive analysis to try to determine a caller's specific problem as they are calling. It can look at call history, their products, the normal problems that come with having X product for Y years, even taking into account their geographic and demographic information. This can get the call off on the right foot.
Spotting problems before they become widespread

. AI can also scour social media and gauge calls to see if one issue or another is becoming a pattern, in any given time or area. It's like with the machines: it can spot a looming problem before it goes catastrophic.
Preparing for the storm.

But even if AI can't stop a problem before it starts, by scouring outside data, including social media, it can alert a call center that they need to be prepared for a specific issue. And that could be the difference between ensuring crip continuity of expert service or being caught flat-footed.
"Predictive analysis" is kind of an abstract term, we admit. All analysis is done with an eye on prediction. But in your call center, whether in-house or with a third-party partner who combines rigorous training with cutting-edge technology, can benefit from what AI and predictive analysis can bring. It helps you know what to do before you have to do it. It's an extra step of training, done instantly. It makes an uncertain future a manageable present.
RDI-Connect is your full-service call center and customer care partner. We combine cutting-edge technology with superior hiring and training procedures to give your organization the support it needs. Your success is ours. To learn more about how Artificial Intelligence will impact your business, please download our white paper, "Artificial Intelligence, Real Results: How AI Will Improve Your Call Center Experience". To learn more about how we can partner with you, please connect with us today.
Publish Date: June 9, 2017 5:00 AM
---
PREMIUM

Future Gen International Pte Ltd
(VIEW OUR PAGE)

Outsourcing provider of English Call Centre services, Audio Transcriptions, Big Data ETL (Extract, Transform, Load) , Big Data Visualization, Big Data Predictive Model Generation

PREMIUM

CTI Software
(VIEW OUR PAGE)

CTI Software is the creator of custom application called Davos, which complements the telephone client solutions with intelligent features such as automated call attendant, call recording and archivin...

(view more)

PREMIUM

HigherGround, Inc.
(VIEW OUR PAGE)

HigherGround develops data collection, information storage, and interaction analytics solutions that easily transform data into actionable intelligence, enabling operational optimization, enhanced per...

(view more)
---
View more from
RDI Corporation
Recent Blog Posts:
| | |
| --- | --- |
| Superior Customer Care Creates True Customer Loyalty | September 19, 2017 5:00 AM |
| Great Customer Care Creates New Customers Through Word of Mouth | September 12, 2017 5:00 AM |
| Using Social Media, Bots, and Well-Trained Reps To Create A Customer-Care-as-a-Service Platform | August 1, 2017 5:00 AM |
| Become a Service Maester: 5 Customer Care Lessons From Game of Thrones | July 11, 2017 5:00 AM |
| The Importance of Employee Retention in Customer Care Centers | July 6, 2017 5:00 AM |
| The Emotional Intuition Factor: Why Humans are More Important Than AI in Customer Care | June 29, 2017 5:00 AM |
| AI and Customer Care Bots: Freeing Your People For the Tough Questions | June 27, 2017 5:00 AM |
| Memory and Human Emotions: How AI Turns Big Data Into Customer Insights | June 20, 2017 5:00 AM |
| Using  Customer Speech Analysis  With AI To Improve Call Center Performance | June 16, 2017 5:00 AM |
| How AI Can Evaluate Employee Speech Patterns to Boost Call Center Productivity | June 13, 2017 5:00 AM |
Industry Champion Award Leaderboard