4 Ways Contact Centers Can Provide the Support Your Prospects Want - RDI Corporation - ContactCenterWorld.com Blog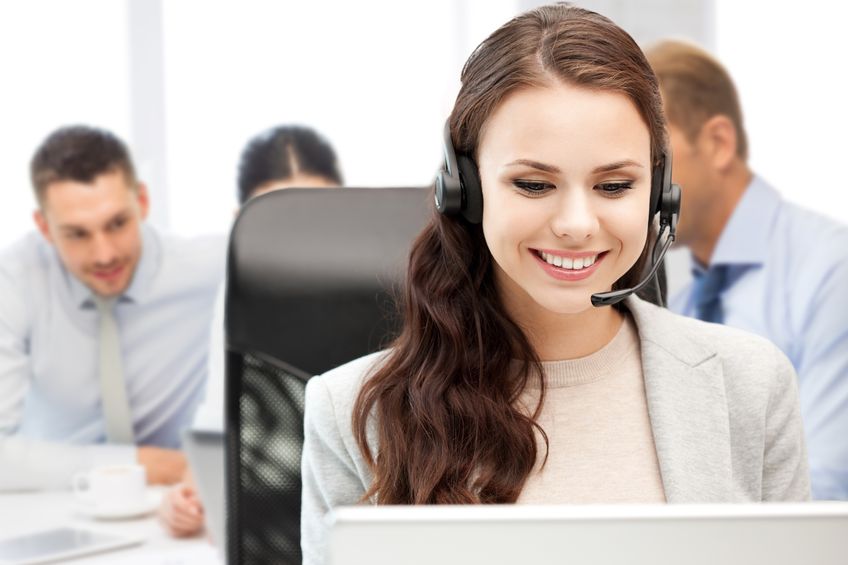 How much could your sales results improve if you had additional reinforcements to not only work with leads and prospects, but also with existing customers you don't always have time to service? You'd probably increase your organic growth—and improve your customer experience as well.
The best contact centers today do much more than just cold calling—they help your company move the needle by walking hand-in-hand with you through each step of the sales, prospecting and customer relationship management processes. Explore how partnering with a contact center can help provide the support your prospects want so you can grow your business.
Delivering an Excellent Customer Experience, Each Step of the Way
What different types of support might prospects or customers need that a contact center could provide? You might just be surprised at all the in-depth services that today's contact center sales agents are poised to fulfill.
1. Sales support to deliver an excellent account management experience. Contact centers offer a valuable service that sometimes gets overlooked: handling your company's day-to-day customer relationship support. Who on your current staff is purely dedicated to ensuring your customers make the most of your products or services and, in turn, increase your revenue and profit streams? With the right contact center, your customers will not only get onboarded and trained effectively, but will encounter continuous follow-up interactions and support. This goes a long way when it comes to customer retention. As some agents focus on acquisition, the others can focus on maintaining and strengthening current relationships.
2. Well-informed reps that can anticipate prospects' needs and questions. Contact center associates can get up-to-speed on your target customers quickly so that they can anticipate their needs and be ready to answer questions or provide whatever training they may need with your services. As Art Sobczak of HubSpot writes, taking the time to "plan a more customized, on-target approach" for contacting prospects and customers goes a long way in making the encounter interesting, relevant and memorable. Contact centers are experienced in a wide range of industries, so, no matter your business, they are ready to deliver superior, customized outbound calling and sales support to your prospects.
3. Dedicated reps focused on your customers, not just on your business. Not only are contact center sales agents dedicated to selling your business and your brand, they're committed to focusing on your customers. In doing so, they will uncover your customers' pain points so they can tailor their sales pitches and support to those unique needs. Consider this piece of advice from top sales training authority Brian Tracy: "In your initial contact with the prospect, focus all your attention and your questions on the prospect." Tracy goes on to say, "You are only selling professionally when you are talking to your client about his or her wants and needs."
4. Sales calls straight to the decision-makers, wasting less of everyone's time. Contact center reps are highly motivated by closing deals and meeting their sales numbers. To do so, they understand that they need to make a personal connection with decision-makers—early and often—in the sales process. Geoffrey James of Inc. reminds sales teams that it is important to not waste their time and energy "calling upon people who don't have the authority to purchase." James elaborates, "If you find that you can only get access to a gatekeeper, you're better off moving to the next prospect." Contact center sales agents not only have the time and capacity to do this, but they have the drive to keep moving forward until they get you the customers you're looking for.
A Win-Win for Everyone Involved
Your business won't suffer from outsourcing some tasks like these. Quite the contrary, in fact—if certain pieces of your sales, prospecting and relationship management processes are handed off to a contact center, your overall organic growth rates and customer experience will improve. In turn, you can expect upward growth in revenue and added brand value for your company.
Source: http://blog.rdi-connect.com/4-ways-contact-centers-can-provide-the-support-your-prospects-want
Publish Date: December 17, 2015 5:00 AM
---
PREMIUM

Future Gen International Pte Ltd
(VIEW OUR PAGE)

Outsourcing provider of English Call Centre services, Audio Transcriptions, Big Data ETL (Extract, Transform, Load) , Big Data Visualization, Big Data Predictive Model Generation

PREMIUM

ConceptCall
(VIEW OUR PAGE)

Аутсорсинговый контакт-центр ConceptCall| КонцептКолл специализируется на исходящем и входящем телемаркетинге: мы предоставляем услуги по осуществлению холодных звонков и продажи по телефону, проводим...

(view more)

PREMIUM

Avizent Ltd
(VIEW OUR PAGE)

Advanced AI technology and Natural Language Processing delivered to clients in the Cloud that harnesses both voice and digital conversations. The focus is on building an environment where intelligent ...

(view more)
---
View more from
RDI Corporation
Recent Blog Posts:
| | |
| --- | --- |
| Superior Customer Care Creates True Customer Loyalty | September 19, 2017 5:00 AM |
| Great Customer Care Creates New Customers Through Word of Mouth | September 12, 2017 5:00 AM |
| Using Social Media, Bots, and Well-Trained Reps To Create A Customer-Care-as-a-Service Platform | August 1, 2017 5:00 AM |
| Become a Service Maester: 5 Customer Care Lessons From Game of Thrones | July 11, 2017 5:00 AM |
| The Importance of Employee Retention in Customer Care Centers | July 6, 2017 5:00 AM |
| The Emotional Intuition Factor: Why Humans are More Important Than AI in Customer Care | June 29, 2017 5:00 AM |
| AI and Customer Care Bots: Freeing Your People For the Tough Questions | June 27, 2017 5:00 AM |
| Memory and Human Emotions: How AI Turns Big Data Into Customer Insights | June 20, 2017 5:00 AM |
| Using  Customer Speech Analysis  With AI To Improve Call Center Performance | June 16, 2017 5:00 AM |
| How AI Can Evaluate Employee Speech Patterns to Boost Call Center Productivity | June 13, 2017 5:00 AM |
Industry Champion Award Leaderboard