Using Subject Matter Experts in Your Organization Leads to Better Customer Service - RDI Corporation - ContactCenterWorld.com Blog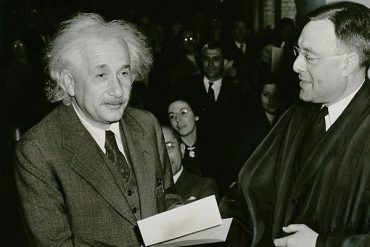 It's good to talk to people who know stuff. The subject matter experts in your organziation should be utilized to make your customer service even better.
No matter how smart you are, the amount of things you don't know much (or anything) about vastly outweighs the thing you actually do know something about. That's due to the sheer overwhelming amount of stuff there is to know in the universe. The world's greatest astrophysicist probably doesn't know very much about tribal politics in 5th century Germany, and the historian maybe nothing about astrophysics.
But they'd both understand that if they wanted to know about the other's field, the best way to do so would be to ask.
That's what we need to do in customer service. Too often, the customer service department is its own silo, segmented from the other departments, and doesn't take full advantage of what everyone else in the company knows. Most importantly, they don't take advantage of the people who create, market, and design the product or service that is being offered.
As we've discussed, the more knowledge a CSR has, the more human and open will be their customer interactions. They'll be able to understand a problem better even if it is unexpected. And a lot of that knowledge can come from subject matter experts (SMEs) in your organization. Involving them in the training creates a richer and more layered knowledge of the product. And that's what CSRs need the most.
Who Are Your Subject Matter Experts?
A friend of mine was an engineer for a company that made geothermal engineering solutions for homes and businesses. One day I asked her what kind of customer service setup they had, and how they were trained. She had no idea. She asked around, and no one in engineering had any real notion of what customer service did, or even where they were located.
That, unfortunately, is pretty normal. But it shouldn't be. Because while I am sure their CSRs are well-trained, there was never a time when the engineers communicated directly with anyone from customer service. Which, when you think about it, is pretty weird.
After all, the CSRs are the people who interact with customers more than anyone. And the engineers (in this case) knew the product better than anyone. So doesn't that seem like a bit of a disconnect?
In every organization and business, there are people who know the products and services the best. Whether that is the CEO who has the broad vision or the designers and engineers of the service, the SMEs in your team have in-depth knowledge of every facet of your operation. They know what happens everywhere. They should be taken advantage of.
Using Your SMEs in Customer Service
Obviously, most organizations can't arrange for a CSR to spend their first day of work hanging around the lab. But there should be regular interactions with team leaders, and there should be a proper flow of information.
This can take a few forms.
SME Interviews.

Customer service representatives should have regular opportunities to create questions for SMEs based on issues/questions/complaints they receive. If there is a common problem, it behooves your business to bring it to the people who know it best (not only can they answer a question, but it might also give the SME insight on how to make the product or service better). These can be presented to different departments by a CSR team leader, which will also help open up the information spigot.
SME Training Presentations.

It isn't a bad idea to have SMEs in your organization film training videos, where they talk about what they do, their knowledge of the product, and anything else that might be helpful. These should be regularly updated. Services like Facebook Live make this a quick and easy process.
Livestreaming conversations.

Even more than videos, you could regularly arrange an "SME Chat" via video conference. It would be easy to set this up so that CSRs can ask questions directly.
Knowledge, to a customer service representative, is the most powerful currency. It allows them to comfortably interact with the customer, because they are able to understand the problem. And there is no one who can provide more knowledge than your SMEs.
It all goes back to understanding. Understanding what the client wants. Understanding what the product does. Understanding any possible disconnect. That's why every part of your organization should learn from and interact with each other. It doesn't matter if your customer service is in-house or you are working with a trusted partner: knowledge is the key to understanding. And that's the heart of great customer service.
At RDI-Connect, we understand that your business is as unique as your customers, and that you need a true partner to understand every aspect of your organization and of your customers and clients. Our B2B and B2C customer service professionals work with you to provide the most well-trained and humanized customer care available. Connect with us today to learn more.
Publish Date: May 30, 2017 5:00 AM
---
PREMIUM

Avizent Ltd
(VIEW OUR PAGE)

Advanced AI technology and Natural Language Processing delivered to clients in the Cloud that harnesses both voice and digital conversations. The focus is on building an environment where intelligent ...

(view more)

PREMIUM

ConceptCall
(VIEW OUR PAGE)

Аутсорсинговый контакт-центр ConceptCall| КонцептКолл специализируется на исходящем и входящем телемаркетинге: мы предоставляем услуги по осуществлению холодных звонков и продажи по телефону, проводим...

(view more)

PREMIUM

CTI Software
(VIEW OUR PAGE)

CTI Software is the creator of custom application called Davos, which complements the telephone client solutions with intelligent features such as automated call attendant, call recording and archivin...

(view more)
---
View more from
RDI Corporation
Recent Blog Posts:
| | |
| --- | --- |
| Superior Customer Care Creates True Customer Loyalty | September 19, 2017 5:00 AM |
| Great Customer Care Creates New Customers Through Word of Mouth | September 12, 2017 5:00 AM |
| Using Social Media, Bots, and Well-Trained Reps To Create A Customer-Care-as-a-Service Platform | August 1, 2017 5:00 AM |
| Become a Service Maester: 5 Customer Care Lessons From Game of Thrones | July 11, 2017 5:00 AM |
| The Importance of Employee Retention in Customer Care Centers | July 6, 2017 5:00 AM |
| The Emotional Intuition Factor: Why Humans are More Important Than AI in Customer Care | June 29, 2017 5:00 AM |
| AI and Customer Care Bots: Freeing Your People For the Tough Questions | June 27, 2017 5:00 AM |
| Memory and Human Emotions: How AI Turns Big Data Into Customer Insights | June 20, 2017 5:00 AM |
| Using  Customer Speech Analysis  With AI To Improve Call Center Performance | June 16, 2017 5:00 AM |
| How AI Can Evaluate Employee Speech Patterns to Boost Call Center Productivity | June 13, 2017 5:00 AM |
Industry Champion Award Leaderboard