Artificial Intelligence Will Improve, Not Replace, Your Call Center Team - RDI Corporation - ContactCenterWorld.com Blog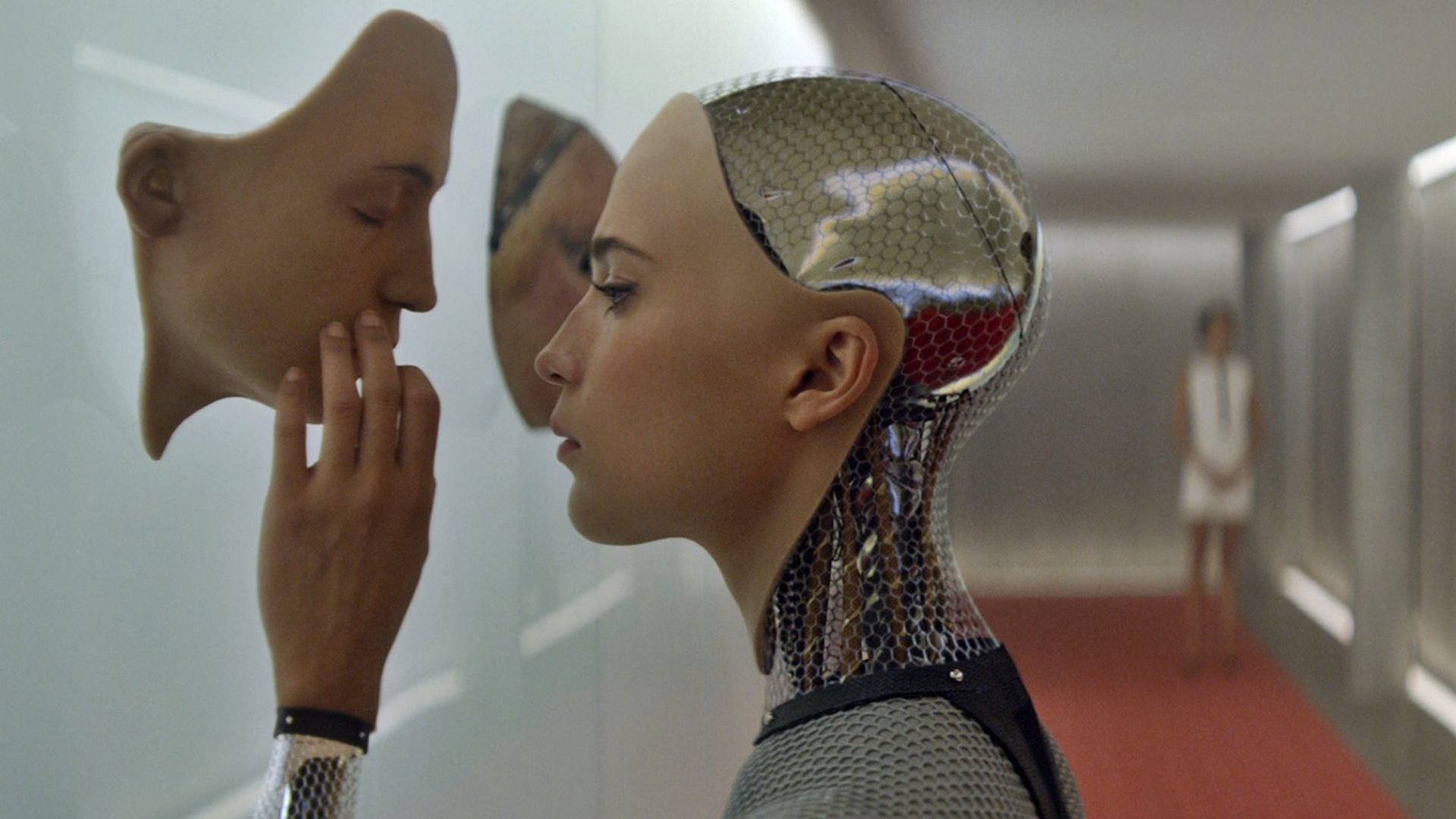 Your call center won't soon be run by robots. But artificial intelligence can improve ever aspect of customer care.
On our blog, we've talked a lot about how technology is already changing call centers. Different social media channels expand the definition of customer service. Computerized call systems make for more accurate and efficient conversation. And, most of all, the rising power of artificial intelligence might completely revolutionize how call centers will operate.
For decades, futurists and CEOs have wondered how best to implement rapidly-improving AI opportunities, and call centers always seemed like a logical start. After all, if scripts could be written, and answers planned in advance, why could it be automated? Once machines pass the Turing Test, it seems an easy jump to replacing human altogether.
That's not the case though. As we talked about extensively in our "Humanizing your Call Center" series, every problem is unique. Every person has their own issues and needs to be dealt with in their own personal way. Passing the Turing Test can only go so far. You can simulate, but you can't actually grant, emotional intelligence in an algorithm.
The problem is that too many people think that AI will replace human call centers, with a Luddite reaction that AI has no place. Well, it does have a place. AI will help your human representatives in a number of ways, making them more efficient by providing accurate data, measuring progress, discerning emotional responses, and more. AI will improve, not replace, your call center team. And there's nothing artificial about that.
What AI Is Going to Bring to Your Call Centers
Over the next few weeks, and through our white paper, we'll go in-depth with what artificial intelligence will mean to your call center: how to use it, what benefits it will bring, how to avoid overreliance and more. We think any good call center, whether that is in-house or a full-service third-party partner, should have the technological capabilities to incorporate this new advance.
After all, while the Singularity might not be near (sorry, Kurzweil), these benefits are. Here's what we'll be looking at over the next month.
Predictive and Preventative Analytics. In manufacturing, preventative maintenance is knowing that there is a problem in your system before it becomes a major issue. AI can aid in customer service by detecting issues that customer might have by analyzing enormous amounts of data to understand slight things that are going wrong, including he detection of speech patterns.
Analyzing customer speech patterns.

Slight tremors betray emotion. Key phrases help indicate a problem that the customer doesn't really know. All of this information can be immediately harnessed and analyzed to help guide the CSR down the best path. Doing so allows them to make smarter choices and provide better help.
Detecting employee speech patterns.

AI can listen into every call and analyze employee performance in an objective manner. It can pick up the use of the right phrases and discern if the best course of action was followed. It can also analyze nuances in voice: tone, tremor, authority, vacillation, etc. This can help managers to improve employee performance.
How AI Turns Big Data Into Actual Insights.

The phrase "big data" is one of the most well-known phrases of our connected age. But all that data is meaningless without the ability to collect, process, and analyze it. AI, with its sophisticated human-based algorithms, can actually turn data into insight on your customers, your products, and how to improve interactions. AI doesn't just tell you what 2 time 2 equals. It tells you what "4"

means

.
How AI Can Pass Key Real-Time Insights to Customer Service Reps.

You have someone on the phone. The call isn't going well. It can be tough. But AI can actually pass you those insights it just gathered to you in real time, and a well-trained CSR can incorporate that into the rest of their process.
AI and Bots: Freeing Your People For the Tough Questions.

Many people think AI-driven bots will be able to replace human customer care reps. They won't be able to entirely. They'll be able to handle the easy parts, the rote tasks, and will be able to do so with elan and grace. But they won't be able to handle the hardest parts. That'll still take humans. But bots will be able to free humans to only handle the hard stuff, and that's important.
The Emotional Intelligence Factor- Where Human Rule.

That's important because it is still a human enterprise. You are dealing with humans, and when it gets to a point where a person needs to step in, it is serious. Only well-trained empathetic people can truly handle a challenging customer care call.
So businesses shouldn't be waiting on AI to replace their customer care representatives. In fact, maybe "artificial" is misleading. That implies that it could be a replacement, like how you can still see with "artificial lighting". It can't be a replacement, at least not for a long, long time (and maybe not ever; this isn't Westworld).
But if we think of it as Augmented Intelligence we have a far better idea of what it could be. Using it correctly is a way to improve your call center employees. It's a way to deliver better service to every customer. It's a way to make intelligence work for you. Join us over the next few weeks as we dive further into how that will work.
RDI-Connect is your full-service call center and customer care partner. We combine cutting-edge technology with superior hiring and training procedures to give your organization the support it needs. Your success is ours. To learn more about how Artificial Intelligence will impact your business, please download our white paper, "Artificial Intelligence, Real Results: How AI Will Improve Your Call Center Experience". To learn more about how we can partner with you, please connect with us today.
Publish Date: June 8, 2017 5:00 AM
---
PREMIUM

HigherGround, Inc.
(VIEW OUR PAGE)

HigherGround develops data collection, information storage, and interaction analytics solutions that easily transform data into actionable intelligence, enabling operational optimization, enhanced per...

(view more)

PREMIUM

Future Gen International Pte Ltd
(VIEW OUR PAGE)

Outsourcing provider of English Call Centre services, Audio Transcriptions, Big Data ETL (Extract, Transform, Load) , Big Data Visualization, Big Data Predictive Model Generation

PREMIUM

Avizent Ltd
(VIEW OUR PAGE)

Advanced AI technology and Natural Language Processing delivered to clients in the Cloud that harnesses both voice and digital conversations. The focus is on building an environment where intelligent ...

(view more)
---
View more from
RDI Corporation
Recent Blog Posts:
| | |
| --- | --- |
| Superior Customer Care Creates True Customer Loyalty | September 19, 2017 5:00 AM |
| Great Customer Care Creates New Customers Through Word of Mouth | September 12, 2017 5:00 AM |
| Using Social Media, Bots, and Well-Trained Reps To Create A Customer-Care-as-a-Service Platform | August 1, 2017 5:00 AM |
| Become a Service Maester: 5 Customer Care Lessons From Game of Thrones | July 11, 2017 5:00 AM |
| The Importance of Employee Retention in Customer Care Centers | July 6, 2017 5:00 AM |
| The Emotional Intuition Factor: Why Humans are More Important Than AI in Customer Care | June 29, 2017 5:00 AM |
| AI and Customer Care Bots: Freeing Your People For the Tough Questions | June 27, 2017 5:00 AM |
| Memory and Human Emotions: How AI Turns Big Data Into Customer Insights | June 20, 2017 5:00 AM |
| Using  Customer Speech Analysis  With AI To Improve Call Center Performance | June 16, 2017 5:00 AM |
| How AI Can Evaluate Employee Speech Patterns to Boost Call Center Productivity | June 13, 2017 5:00 AM |