Why the Sales Experience Is More Important than Just "Making the Sale" - RDI Corporation - ContactCenterWorld.com Blog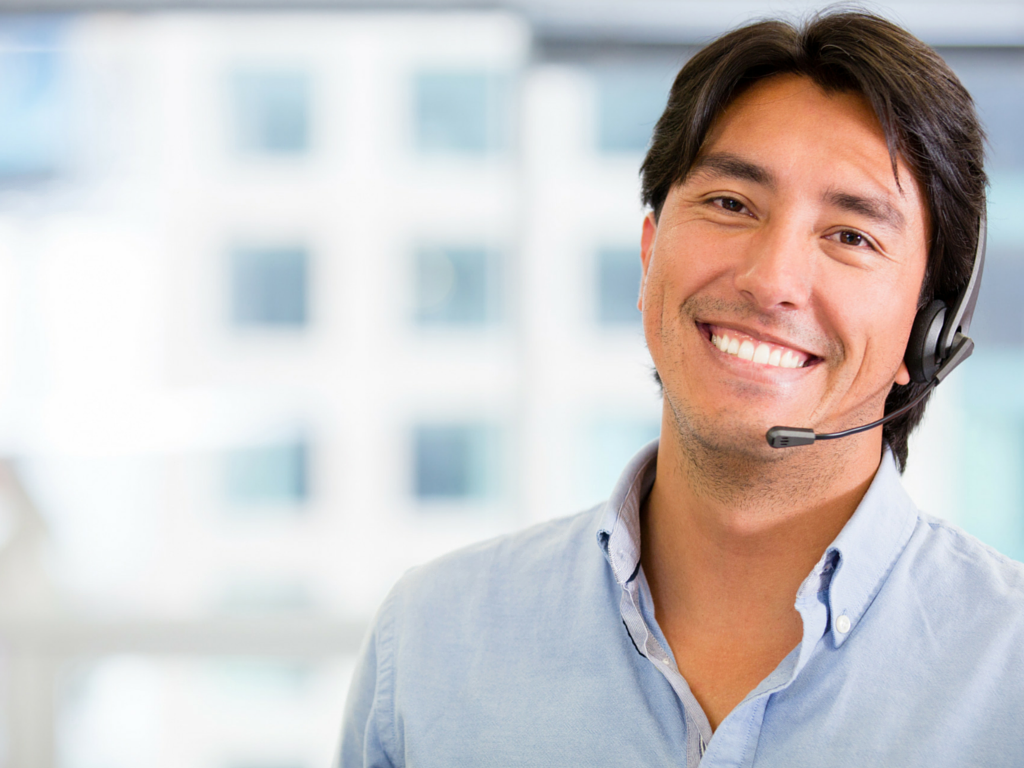 In the customer-centered age, the sales experience extends far beyond just closing the deal with the customer. Instead, sales should be integrated as part of your company's comprehensive customer service experience. Bruce Jones, Senior Programming Director at the Disney Institute, defines customer experience as "the sum of all interactions a customer has with a company." What this means is that each and every customer should have a positive, consistent experience with your company at each touch point and phase in the customer lifecycle.
Each and every department — sales included — within your organization must be committed to delivering an excellent customer experience throughout the customer's lifecycle to achieve peak success. If you want potential and current customers to trust your sales reps, you have to instill in your team that service doesn't end once a deal is made.
Make Customer Experience Your Company's Main Priority
The benefits of making the customer experience a main priority at your company can't be overstated. Tom Shapiro, CEO of Stratabeat writes: "The companies that excel at customer experience often boast strong loyalty rates, premium pricing and raving fans."
It's important that you and your sales team understand that sales performance today depends on more than just landing a deal. Daniel Newman of Forbes adds: "companies that want to really grow their business and gain a competitive edge should focus on customer service not just for the purpose of sales or after-sales, but also as a way to enhance their marketing efforts." He adds: "Traditional customer service has always been thought of as a post-sale activity, but that's no longer the case. Modern consumers expect brands to engage with them long before they have made up their minds to buy, and long after they've closed the sale."
And, satisfied customers return again and again because they trust your company to help them solve their problem, fill a need and to continue delivering an all around excellent customer experience.
How Your Sales Team Should Be Collaborating With Your Other Teams
Up until now, your sales team may not have understood the crucial role they have in the customer experience your company serves. It's important that they take the time to learn from other departments in your company such as customer support and marketing. George Jacob of PeopleMetrics lays the following four foundational areas of customer service: communication, goal setting, measurement and feedback.
Communication.

Making sure that everyone is on the same page in terms of customer experience is key. Consider setting regular monthly or quarterly check-ins between departments to monitor how your customer experience is tracking. Keeping these open lines of communication helps remind everyone in your company that they have an important role to play in delivering a great customer experience.
Goal setting.

Setting measurable, realistic goals for how individuals and departments across your company can work to improve customer experience is another great way to keep everyone involved. At the regular check-in meetings mentioned above, have everyone report on the status of their past goals and outline the upcoming goals towards which they'll be working next.
Measurement.

Goals are only meaningful if they can be effectively measured, so make sure you have a process in place by which management and team leaders can help team members track their goal progress. Jacob explains how measurement "helps everyone understand your progress in improving the customer experience."
Feedback.

Solicit feedback from your customers to get a first-hand picture of how your customer experience improvements are tracking. As Jacob writes, "feedback brings the customer into the day-to-day operations of your business" as well as keeps "you honest by giving you an outside perspective of your actions."
Your sales team should approach these areas in terms of how to best work cross-functionally across your organization in order to make your customer experience the very best it can be.
Today's Omnichannel Customer Experience Means Consistency is Key
Today, your customers interact with your company and your associates via more channels than ever before: in-person, over the phone, via video chat, on your website or blog and through your social media pages. Because they're potentially connecting with your brand in so many ways, it's critical that the customer experience your company delivers is consistent across all touch points.
Newman of Forbes writes: "Brand-customer interaction is happening over many different channels and consequently, customers have come to expect top-notch service and assistance on all of them." However, many companies today are struggling to make this happen — and understandably so. It can be tough to stay on top of customer engagement on, say, your Twitter or Facebook accounts on a daily basis.
A 2015 Northridge Group study found that 42% of consumers expect a response from companies on social media within an hour; however, a full one-third of people who contact a company via social media regarding a customer service issue or inquiry never actually get a response. Obviously, there's room for big improvement here. Making the effort to ensure your company is responsive to customers and potential customers via your communication and marketing channels will be well worth the effort in making a great impression as a positive, helpful and responsive company.
Delivering the Experience That Customers Want to Receive
Consumers are more empowered in the age of the customer. Newman of Forbes writes: "Today, customer service reps not only require a solid understanding of consumers and their behaviors, but they also need to deliver services in the ways buyers prefer." Jones of the Disney Institute outlines the following three ways in which your company can begin improving your customer experience today:
Create an organizational common purpose.

Start by carefully defining the customer experience you want your company to deliver — and then share that view across your company. Make sure that each department truly understands their role in making that experience happen for each and every client, so that you can deliver a consistently positive experience across all touch points.
Get to know your customers holistically.

Really getting to know your customers and their business needs will set you apart from your competition, and keep your customers loyal to your company. Jones explains: "Truly understanding their needs, wants, and emotions and the industry stereotypes is the key to creating personalized interactions."
View exceptional service as an economic asset instead of an expense.

While taking the time to really get to know your customers, their needs and their pain points will take a little more time upfront, the payoffs will be great — including loyalty and referrals.

Try not to think of delivering excellent customer service as a "nice to have", but rather as an intrinsic requirement of today's sales experience.
Sure, delivering a more personalized customer experience can take more time and effort on the part of your sales reps and other team members, but research has shown that doing so is worth the extra effort. In fact, you might be surprised to learn that customers are actually willing to pay more to get a better customer experience. A Harris Interactive study found that 86% of respondents stated that they would pay more for a better customer experience.
Don't Miss the Mark On How Sales Impacts Customer Experience
If you're a sales leader invested in improving how your team fits into the overall customer experience, your department will be poised to foster loyalty, delight new and existing customers and take advantage of every sales opportunity that exists before, during and after a sale. You'll be building solid relationships with customers so they trust you before the initial purchase, trust any upsell/cross-sell recommendations you make and trust your brand to make referrals. Shapiro of Stratabeat goes on to say, "Focus your marketing organization like crazy on improving the customer experience, and your brand can expect greater customer acquisition, retention, and buzz, all leading to accelerated business growth." Don't fall behind in the important movement to align your customer experience with all areas of your company — or risk losing your customers' loyalty and business to your competitors.
Source: http://blog.rdi-connect.com/why-the-sales-experience-is-more-important-than-just-making-the-sale
Publish Date: April 28, 2016 5:00 AM
---
PREMIUM

Future Gen International Pte Ltd
(VIEW OUR PAGE)

Outsourcing provider of English Call Centre services, Audio Transcriptions, Big Data ETL (Extract, Transform, Load) , Big Data Visualization, Big Data Predictive Model Generation

PREMIUM

ConceptCall
(VIEW OUR PAGE)

Аутсорсинговый контакт-центр ConceptCall| КонцептКолл специализируется на исходящем и входящем телемаркетинге: мы предоставляем услуги по осуществлению холодных звонков и продажи по телефону, проводим...

(view more)

PREMIUM

HigherGround, Inc.
(VIEW OUR PAGE)

HigherGround develops data collection, information storage, and interaction analytics solutions that easily transform data into actionable intelligence, enabling operational optimization, enhanced per...

(view more)
---
View more from
RDI Corporation
Recent Blog Posts:
| | |
| --- | --- |
| Superior Customer Care Creates True Customer Loyalty | September 19, 2017 5:00 AM |
| Great Customer Care Creates New Customers Through Word of Mouth | September 12, 2017 5:00 AM |
| Using Social Media, Bots, and Well-Trained Reps To Create A Customer-Care-as-a-Service Platform | August 1, 2017 5:00 AM |
| Become a Service Maester: 5 Customer Care Lessons From Game of Thrones | July 11, 2017 5:00 AM |
| The Importance of Employee Retention in Customer Care Centers | July 6, 2017 5:00 AM |
| The Emotional Intuition Factor: Why Humans are More Important Than AI in Customer Care | June 29, 2017 5:00 AM |
| AI and Customer Care Bots: Freeing Your People For the Tough Questions | June 27, 2017 5:00 AM |
| Memory and Human Emotions: How AI Turns Big Data Into Customer Insights | June 20, 2017 5:00 AM |
| Using  Customer Speech Analysis  With AI To Improve Call Center Performance | June 16, 2017 5:00 AM |
| How AI Can Evaluate Employee Speech Patterns to Boost Call Center Productivity | June 13, 2017 5:00 AM |