How Identify Client Pain Points Leads To More Humanized Customer Service - RDI Corporation - ContactCenterWorld.com Blog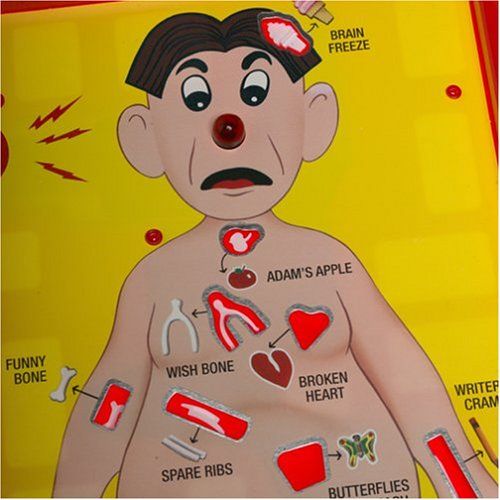 Knowing that your products and services are being used for a specific need is the way to make a more human, and less painful, customer service experience.
There's a famous saying about how you shouldn't put the cart before the horse. It can be used as a metaphor for a lot of things, mostly about getting ahead of yourself, but really, it's kind of a stupid saying.
For one thing, where did it come from? Was that a common problem? Did people used to accidentally do that all the time? But more to the point, it is super easy to fix: just move the horse to the front. It has legs and is mobile; that's the entire point of a horse. I'm not saying people weren't handy back then, since they had to fight bears and make cabins out of mud and hope, but that seems like a pretty simple issues.
The problem comes from having an issue that you can't easily fix, like if you had a cart but no horse at all. Or, in customer service, if your representatives are going into work without any clear idea of who your customers are.
If you are moving forward blindly, with understanding your customer's needs, pain points, and values, your customer service is doomed to failure. You need to know what you have to identify and what is useful in order to create humanized customer care that will reach them, that will solve their problems, and that will entice them to keep using your product and service.
Know thy customer is the first rule. Otherwise, your horse is going to run smack dab into the back of your cart.
Knowing the Known Unknowns
So, what do you have to know to avoid a cart-and-horse fiasco? When creating humanized customer service plans for an audience, you have to ask yourself if you understand these six key points.
Who Your Buyer Is
This is the most elemental step, but it is one that too many businesses and organizations fail to address. You may have a vague idea of who you are trying to reach, but unless you have concrete and data-driven buyer personas, you are more or less doomed to be flailing around. This is part of content marketing, but it is important in customer service as well. Customer service means addressing someone or something. You don't have to start with "Good morning, Jim" because 1) most people aren't Jim, and 2) Jim'd be pretty freaked out.
But you do have to have a general customer in mind with every single interaction. We've talked about creating buyer personas, and how to make them work for marketing. But they also are important in customer service. It's the first and most crucial step.
What Their Needs Are
What does your buyer want? The obvious answer is "to use our service" or "to buy 50 of our widgets!" But that isn't clear enough. Understanding needs means not starting with an end in mind, but a beginning.
Why are they a consumer? What is it that they are trying to accomplish with your product and service? Do they need to streamline their company's IT process and move to the cloud, and so need a managed IT provider? Do they need to satiate a hunger for nachos? Do they need to send their kids to the best day-care?
Remember that their "need" isn't specifically to keep using your product. Their need is to solve a problem. You want to let them know, through your customer service, that you understand that problem. That will eventually lead them to your solution.
Pain Points
Pain points and needs can be broadly similar, but think of pain points as obstacles to their happiness. Maybe it is hard to get nachos delivered to their apartment. Maybe they have to get several layers of approval before they can make an IT service decision. Maybe they don't have money for the highest-end day care.
These are their problems, which are adjacent to their needs. Are they losing money, or scared of losing more? Are they scared of putting their kids in a bad place? Are they unable to find good nachos? You should know what their main pain points are, and how you specifically can solve them. It isn't about "Resolving a problem" on your end. It's about making sure that their needs are being met by your service.
Emotional Connections
Different customers have different emotional triggers, and different service needs to appeal to different emotions. But every interaction has to have an emotional connection. It starts with empathy, and that's the heart of humanized customer service: you have empathy for the real lives of your customers, because you understand their problems and their pain points.
In the case of the daycare, it can be highly emotional; you're dealing with people's children, which are very expensive. For managed IT, it is about ingratiating yourself by understanding the frustrations of a substandard IT system, and the dangers and annoyances inherent with it.
See It Through Their Eyes
Have some great content? Wrote a tagline that contains keywords and is still memorable? Is everyone in marketing pleased? That's great, but it might not be enough. Always ask yourself what your marketing efforts looks like from a customer point-of-view. They don't actually care about how good your marketing is, and if you win awards. They just want their questions answered.
So you need to be constantly looking at the customer from their point of view. Who and what appeals to them? What are the best ways to get their questions answered? Why did they choose you over anyone else, and what will it take to make them continue to choose that? It isn't just because you are the best. They have to know you are the best, from their own path.
The Best Ways to Identify Needs
But how do you know this stuff? Some of it is instinct; some of it is common sense, and comes from customer interaction. But mostly, it isn't. You can use common sense and guesswork to an extent, but when you do, you usually resort to stereotypes, misconceptions, generalizations, and nonsense about Millennials who only eat nachos. You need data-driven results. These can come from:
Surveys of existing customers. Usually tie them into a reward of some sort. This is your best source of demographic information

Forms on your website. You don't want a form to be unwieldy, overlong, or annoying enough to drive people away (and there are analytical tools that tell you just how much is too much). But any information you can get on a customer, as individuals and in the aggregate, is helpful.

Research into broad market trends, blogs, industry gossip, technological or cultural shifts that might be impacting your field, and more. Stay abreast of what your customers stay abreast of. That's the only way to speak the language.

Social media monitoring. Follow the top feeds in your field. Who are your readers reading? Why are they popular? Why is a YouTube channel getting thousands of hits a day? This is a way to see what matters most to your customers.

CRMs and Analytics. The tools you need to track customer behavior and how they respond to your service. Are they coming back? Taken broadly enough, this will demonstrate to you what is working and what isn't.
From this data you can create a comprehensive customer service strategy that actually works. You understand what people need, what is keeping them from getting it, and what they'll respond to. You can use this empathy to form an actual connection. That connection will lead them, like a horse that's in front of a cart, into staying a customer.
At RDI-Connect, we understand that your business is as unique as your customers, and that you need a true partner to understand every aspect of your organization and of your customers and clients. Our B2B and B2C customer service professionals work with you to provide the most well-trained and humanized customer care available. Connect with us today to learn more.
Publish Date: May 19, 2017 5:00 AM
---
PREMIUM

CTI Software
(VIEW OUR PAGE)

CTI Software is the creator of custom application called Davos, which complements the telephone client solutions with intelligent features such as automated call attendant, call recording and archivin...

(view more)

PREMIUM

Avizent Ltd
(VIEW OUR PAGE)

Advanced AI technology and Natural Language Processing delivered to clients in the Cloud that harnesses both voice and digital conversations. The focus is on building an environment where intelligent ...

(view more)

PREMIUM

HigherGround, Inc.
(VIEW OUR PAGE)

HigherGround develops data collection, information storage, and interaction analytics solutions that easily transform data into actionable intelligence, enabling operational optimization, enhanced per...

(view more)
---
View more from
RDI Corporation
Recent Blog Posts:
| | |
| --- | --- |
| Superior Customer Care Creates True Customer Loyalty | September 19, 2017 5:00 AM |
| Great Customer Care Creates New Customers Through Word of Mouth | September 12, 2017 5:00 AM |
| Using Social Media, Bots, and Well-Trained Reps To Create A Customer-Care-as-a-Service Platform | August 1, 2017 5:00 AM |
| Become a Service Maester: 5 Customer Care Lessons From Game of Thrones | July 11, 2017 5:00 AM |
| The Importance of Employee Retention in Customer Care Centers | July 6, 2017 5:00 AM |
| The Emotional Intuition Factor: Why Humans are More Important Than AI in Customer Care | June 29, 2017 5:00 AM |
| AI and Customer Care Bots: Freeing Your People For the Tough Questions | June 27, 2017 5:00 AM |
| Memory and Human Emotions: How AI Turns Big Data Into Customer Insights | June 20, 2017 5:00 AM |
| Using  Customer Speech Analysis  With AI To Improve Call Center Performance | June 16, 2017 5:00 AM |
| How AI Can Evaluate Employee Speech Patterns to Boost Call Center Productivity | June 13, 2017 5:00 AM |