Customer Opportunities: Generating More Sales Isn't Just About Getting Leads - RDI Corporation - ContactCenterWorld.com Blog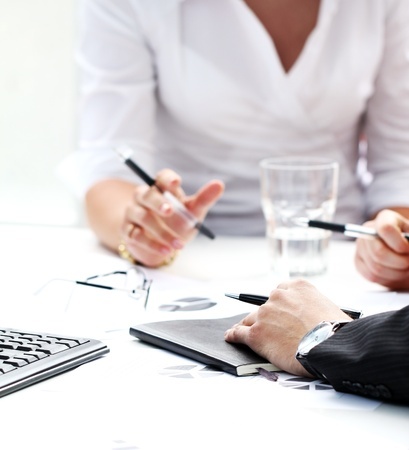 Of course, generating more sales and expanding your customer base is key to boosting your bottom line. But, let's not forget another factor that may be even more important in your lead generation strategy: connecting with potential customers in meaningful ways to build stronger relationships through genuine interactions.
But, not only is it important to be genuine, it's just as important that your company has the capacity to achieve goals and move the needle. Be realistic about the volume your internal resources can handle, and consider augmenting your staff when needed to ensure you can connect with all potential customers in a personal way.
Making that Individualized Customer Connection
Today's customers don't just expect excellent, personalized customer service; they demand it. Recent research has shown that 61% of American consumers think that good customer service is important. In fact, it's so important that they're willing to spend an average of 9% more for a company that delivers great service, every time.
Delivering a superior customer service experience also goes a long way in securing long-term business. The same study above found that 81% of consumers are more likely to give a retailer repeat business when they've had a great customer service experience. Making sure you connect with each potential customer, on a personal level, goes a long way in helping your company deliver excellent customer service during every interaction.
Supplement Your Staff for Increased Results
Connecting with each potential customer one-on-one—and continuing to nurture that relationship over the years—takes a lot of manpower. But, it's worth the effort. Research has shown that a potential customer is 5.2 times more likely to return a sales call if the salesperson has made a personal connection with them. The importance of having enough people on your staff to nurture customer leads in a way that personally connects with each person cannot be overstated. Look at your current capacity and how many warm contacts you could have, and use this information to make smart decisions about how to partner with an outsourced staff.
For example, if you know there are 500 gift shops in a certain region and perhaps 10% of those want to buy your product to sell in their stores, do you have the capacity to make those 500 calls to find out which are the right 50? If your in-house staff can only afford to make 100 or 200 calls because of time constraints, you miss out on the opportunity to find all of the right leads. On the other hand, if you outsource to a trusted partner, then all of those gift shops will be called and all of those leads will be discovered and nurtured in a personal way. Partnering with a contact center to assist with your lead generation strategy can be helpful in wide variety of industries, no matter the product or service your company offers.
Discover How to Improve Your Customer Service
Review your lead generation strategy today to ensure you are connecting with each potential customer personally. A study revealed that sales calls in which the salesperson personally connects with potential customers led to a 243% increase in sales productivity. So, not only will your bottom line ultimately see a boost, but your customers will really appreciate that you've gone the extra mile to capture their attention and their business.
Investing in personally connecting with your potential customers on an individual basis may mean that you need to bring in a contact center partner in order to make sure you have enough staff to cover all potential customers. But, it's worth the investment so you don't lose out on business to your competitors who are also working hard to deliver great customer service.
Source: http://blog.rdi-connect.com/customer-opportunities-generating-more-sales-isnt-just-about-getting-leads
Publish Date: November 12, 2015 5:00 AM
---
PREMIUM

ConceptCall
(VIEW OUR PAGE)

Аутсорсинговый контакт-центр ConceptCall| КонцептКолл специализируется на исходящем и входящем телемаркетинге: мы предоставляем услуги по осуществлению холодных звонков и продажи по телефону, проводим...

(view more)

PREMIUM

CTI Software
(VIEW OUR PAGE)

CTI Software is the creator of custom application called Davos, which complements the telephone client solutions with intelligent features such as automated call attendant, call recording and archivin...

(view more)

PREMIUM

Future Gen International Pte Ltd
(VIEW OUR PAGE)

Outsourcing provider of English Call Centre services, Audio Transcriptions, Big Data ETL (Extract, Transform, Load) , Big Data Visualization, Big Data Predictive Model Generation
---
View more from
RDI Corporation
Recent Blog Posts:
| | |
| --- | --- |
| Superior Customer Care Creates True Customer Loyalty | September 19, 2017 5:00 AM |
| Great Customer Care Creates New Customers Through Word of Mouth | September 12, 2017 5:00 AM |
| Using Social Media, Bots, and Well-Trained Reps To Create A Customer-Care-as-a-Service Platform | August 1, 2017 5:00 AM |
| Become a Service Maester: 5 Customer Care Lessons From Game of Thrones | July 11, 2017 5:00 AM |
| The Importance of Employee Retention in Customer Care Centers | July 6, 2017 5:00 AM |
| The Emotional Intuition Factor: Why Humans are More Important Than AI in Customer Care | June 29, 2017 5:00 AM |
| AI and Customer Care Bots: Freeing Your People For the Tough Questions | June 27, 2017 5:00 AM |
| Memory and Human Emotions: How AI Turns Big Data Into Customer Insights | June 20, 2017 5:00 AM |
| Using  Customer Speech Analysis  With AI To Improve Call Center Performance | June 16, 2017 5:00 AM |
| How AI Can Evaluate Employee Speech Patterns to Boost Call Center Productivity | June 13, 2017 5:00 AM |