The Intersection of Your Sales Performance and the Customer Experience - RDI Corporation - ContactCenterWorld.com Blog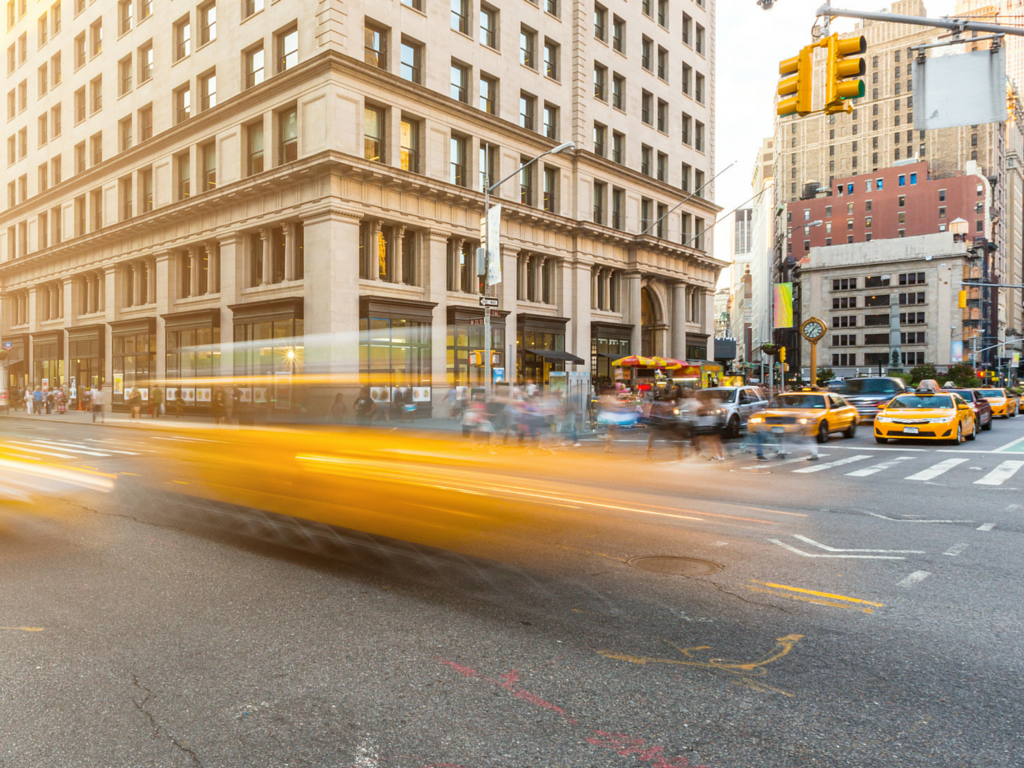 When you equip your sales team with knowledge and insight on your customer experience, you'll significantly improve your company's overall sales performance. Your sales teams — whether they're in-house or third-party contact center teams — need education on the overall customer experience that your company wants to achieve. Agents will only be ready to support your customer-focused strategy if you keep them coached on what your specific customer-focused goals are and how you can all work to achieve them, no matter the job role.
Defining Customer Experience in Sales Today
First and foremost, understanding and improving your sales experience from your customer's perspective starts with making sure your sales process is buyer-centric. Scott Albro, CEO of sales research firm TOPO, writes: "Your sales process needs to be about how the buyer buys, rather than how sales sells." Albro calls this approach the "buyer-responsive sales process," in that your sales team cultivates and adjusts their sales tactics according to buyer needs and to continually improve the customer experience. Don't make your sales pitch about your product — make it about how your company can specifically meet your customer's needs.
Similarly, John Goodman of SalesForce writes about the importance of moving towards a proactive customer experience, meaning that your sales and support teams truly understand your customers' needs so that they can anticipate what will come next and the products and services your company offers that can fill their needs. Goodman suggests taking these three steps to start delivering a more proactive customer experience:
Act on what you know is about to happen to the customer.

Predict what will probably happen and take action, warning/educating the customer.

Predict what might happen based on previous experience with similar customers in similar situations.
When you take a more proactive approach to the customer experience, your customers will reward you with their loyalty and referrals. They'll appreciate having their needs addressed quickly and honestly, and that your team keeps an open line of communication with them to help keep their business running smoothly.
Consider How Your Customers Experience Your Sales Process
Your company doesn't exist without the business of your customers — so make sure your overall sales strategy caters to those customers, not solely to your bottom line. All aspects of your sales process should relate to delivering an excellent customer experience. Here's how to infuse customer-centered service into all facets of your sales process:
Inbound sales. At its core, inbound sales should focus on the needs and wants of your prospects. Specializing in marketing and sales, New Breed CEO Patrick Biddiscombe writes: "Inbound Sales is the process of focusing on individual buyers and their personal needs, points of pain, frustrations and goals." Your sales team should tailor their inbound sales strategy to each prospect they approach, including knowing their pain points, industry challenges and business goals. Biddiscombe goes on to explain how inbound sales must put the client's or prospect's needs before the needs of your company and sales team.

Outbound sales. In outbound sales, your team is usually cold-calling a list of prospects to gauge their needs and interest in your products. This can be a monotonous task that often leads to a lot of dead ends and voicemail boxes. But, your sales team can tweak their outbound sales strategy by thinking about how best to approach different types of prospects for different products. They should consider how different customer types — such as B2B or B2C, Millennials or Baby Boomers — would be most receptive to their message. Some people are best approached via an in-person meeting, some would prefer a phone call, while still others would prefer a simple email or LinkedIn message. See more about how to define your customer types and their specific needs through creating detailed, research-backed buyer personas below.

Customer service. Digital marketing specialist Brett Relander of Entrepreneur explains the importance of personally recognizing your customers each and every time your sales and support teams interact with them. He says, "It is this personalized treatment that adds true value to a purchase, and injects tremendous loyalty into your customer base." At every touch point with your company, your prospects and customers alike should feel valued and understood. Taking the time to really get to know each customer can truly make the difference between a short-term engagement and many years of business partnership.
Implementing Your Vision into Your Sales Teams
Sales leaders need to develop a playbook for their entire staff — whether in-house or third party contact center staff — and ensure that every single sales agent understands their important role in the overall experience. Albro of TOPO suggests developing "a detailed buying process map that shows the key activities, objectives, and conversions that a buyer engages in as they make a purchase." Use this richer understanding of your prospect's journey through your sales funnel to make improvements with the customer experience in mind.
Use various types of content to reinforce your brand messaging and product features to your prospects and customers each time your sales team engages with them. It's important that your sales teams really get to know your prospects so they can deliver content that's relevant and meaningful for them. As Albro of TOPO writes, "Creating content packages that are specific to different types of buyers will increase engagement and conversions." Don't assume your marketing and product content should be one-size-fits-all; on the contrary, different types of prospects respond differently to different types of content. Albro goes on to remind sales teams to make "sure your content speaks to what the buyer wants rather than what you're selling." So, make sure your sales and marketing teams work together to deliver impactful, customer-centric content to share at each phase of the buying process.
Use Buyer Personas to Reinforce Your Customer Strategy
Thinking about your sales process and related content and communications in terms of buyer personas is another great way to make sure you're keeping your focus on the customer and their needs. Content marketer Sam Kusinitz of HubSpot defines buyer personas simply: "A buyer persona is a semi-fictional representation of your ideal customer based on market research and real data about your existing customers." Do your research to learn details about your target market: what are their pain points, their business goals for the quarter or year, what motivates them to make a decision or choose a product. Armed with this detailed information, you can create momentous content and messaging that your sales team can deliver at just the right moment for optimal impact.
Shifting Your Sales Performance Strategy to Focus on the Customer
From consistent coaching on how you want prospects to experience your brand to monitoring sales calls to ensure your agents are communicating effectively and meeting your expectations, boosting your sales performance in the age of the customer depends on how well you execute an overall strategy as a leader. The first step to improving your customer experience is to map out how a prospect or customer experiences your company. Then, armed with that information, you can make real changes to your sales and support process to make sure everyone maintains their focus on the customer at all times.
Improving your customer experience is an iterative process; don't expect to get it right the first time. Solicit candid feedback from customers to help you make continual improvements to your process — and to keep your customers loyal and your sales performance strategy on target.
Source: http://blog.rdi-connect.com/the-intersection-of-your-sales-performance-and-the-customer-experience
Publish Date: March 24, 2016 5:00 AM
---
PREMIUM

CTI Software
(VIEW OUR PAGE)

CTI Software is the creator of custom application called Davos, which complements the telephone client solutions with intelligent features such as automated call attendant, call recording and archivin...

(view more)

PREMIUM

Avizent Ltd
(VIEW OUR PAGE)

Advanced AI technology and Natural Language Processing delivered to clients in the Cloud that harnesses both voice and digital conversations. The focus is on building an environment where intelligent ...

(view more)

PREMIUM

Future Gen International Pte Ltd
(VIEW OUR PAGE)

Outsourcing provider of English Call Centre services, Audio Transcriptions, Big Data ETL (Extract, Transform, Load) , Big Data Visualization, Big Data Predictive Model Generation
---
View more from
RDI Corporation
Recent Blog Posts:
| | |
| --- | --- |
| Superior Customer Care Creates True Customer Loyalty | September 19, 2017 5:00 AM |
| Great Customer Care Creates New Customers Through Word of Mouth | September 12, 2017 5:00 AM |
| Using Social Media, Bots, and Well-Trained Reps To Create A Customer-Care-as-a-Service Platform | August 1, 2017 5:00 AM |
| Become a Service Maester: 5 Customer Care Lessons From Game of Thrones | July 11, 2017 5:00 AM |
| The Importance of Employee Retention in Customer Care Centers | July 6, 2017 5:00 AM |
| The Emotional Intuition Factor: Why Humans are More Important Than AI in Customer Care | June 29, 2017 5:00 AM |
| AI and Customer Care Bots: Freeing Your People For the Tough Questions | June 27, 2017 5:00 AM |
| Memory and Human Emotions: How AI Turns Big Data Into Customer Insights | June 20, 2017 5:00 AM |
| Using  Customer Speech Analysis  With AI To Improve Call Center Performance | June 16, 2017 5:00 AM |
| How AI Can Evaluate Employee Speech Patterns to Boost Call Center Productivity | June 13, 2017 5:00 AM |
Industry Champion Award Leaderboard