Why a Shift in Focus Is More Important than Numbers to Improve Sales Performance - RDI Corporation - ContactCenterWorld.com Blog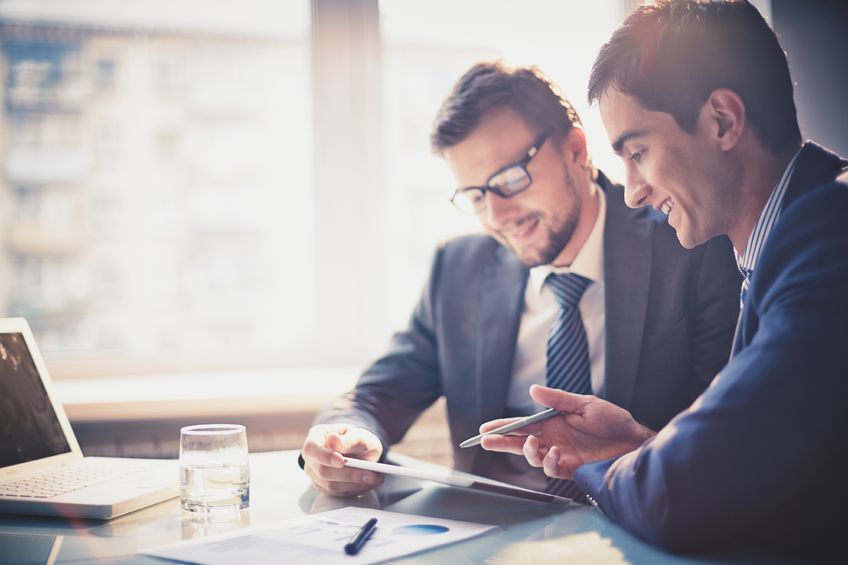 To boost performance in the age of the consumer, sales leaders need to focus on more than just numbers and measurement. Whether you're in the B2B or B2C space, the prospects your sales team contacts every day expect more than your average sales pitch if you want to win them over.
Instead of attempting to generate revenue by increasing monthly cold call quotas or each sales agent's monthly revenue goal, you should focus on modernizing your sales strategy. How? By determining how your company can deliver an improved customer experience, by refining your sales coaching tactics and by properly motivating your sales teams. If you take your focus off of just numbers, then the results you're hoping for are more likely to fall into place.
Deliver a Great Customer Experience
Of course you know that delivering a superior customer experience is a key part of great sales performance. But, it's time to really analyze how your representatives are handling your customers on a day-to-day basis so you can engage with them even better and win their loyalty for years to come. As CallCentreHelper.com writes, "Consumers want quick resolutions to their issues, and will respond if they don't get them." Are your sales agents putting customer needs ahead of their own? To win and keep accounts in today's competitive business climate, they must.
Improving the customer experience that your sales staff delivers means anticipating your current customer needs as well as the needs of customers whose business you're trying to win. Once you've won a customer's business, don't make the mistake of thinking you don't have to invest time understanding them and their needs anymore. Quite the contrary: you must continually spend time listening to your customers so you can improve your products and services to meet their needs.
Engage your support or customer service team to take stock of customer pain points, and then use that feedback to improve your marketing and sales campaigns. Mark Scrivner of Salesforce says: "When marketing and sales are on the same page, each team helps the other achieve its goals." Bringing together sales and marketing can help improve the customer experience and make everyone at your organization more successful. Marketing can inform sales of what tactics drive engagement, and sales can inform marketing of what tactics drive ROI.
Additionally, delivering a great customer experience means that your sales team shouldn't be selling at customers using a canned sales pitch. Customers will quickly feel like just another number to meet, and tune the message out. Rather, sales agents should first listen to customers to gain a deep understanding of their business, and then show customers how current solutions can address their challenges.
Joe Robinson of Entrepreneur suggests taking a new approach: "Rather than sell a customer, you're providing the evidence for customers to sell themselves." In the same vein, upselling and cross-selling relevant products to current customers shows them that you understand their business and its challenges and are ready and willing to meet their needs. It's important that you do so before your competition seizes the opportunity — and your customers.
Improve Your Sales Coaching
Coaching is the consistent, ongoing dialogue between managers and sales staff to help representatives understand what they're doing well, as well as what they're doing that isn't as effective. You provide constructive criticism along with tangible suggestions for making improvements. You're a support system for your staff and their biggest cheerleader. Micheline Nijmeh of Salesforce puts it best when she says simply: "Coaching is the #1 sales activity that impacts team performance." Therefore, managing sales performance at your company should begin with an analysis of your coaching process.
One of the most important characteristics of sales coaching is that it is timely. For feedback to be most effective, you should be giving it to your reps in real time as they need it. Nijmeh of Salesforce writes: "If they see that a rep doesn't have the right level of activity or isn't sending out the right type of communication, they can step in quickly to course correct and provide them with real-time feedback and guidance." That way, you can help the agent correct or modify their sales tactics before he or she repeatedly misses monthly revenue goals.
An additional key to success in sales coaching is to be proactive rather than reactive. It's important that you and your teams are willing to be flexible and change processes as needed. You should lead by example here, and show you are open to adapting to new processes for the good of the company. CallCentreHelper.com writes: "Look out for technology that is highly intuitive, easy to use, well-designed and can adapt to your needs." If you identify a process that could be improved, seek out new solutions or methodologies now — before your bottom line and team morale suffer.
Last, coaching should be personalized to the learning style and personality of each rep; it is never a "one size fits all" approach. Moreover, Nijmeh of Salesforce suggests actively involving reps in their own tracking and coaching process. She writes: "Using tools to help measure engagement, reps take more responsibility and become more involved in the coaching process by working against set goals."
Motivate Your Sales Team
Sure, some people are self-starters and are motivated to close deals and meet their numbers without any extra incentives. But, an extra boost of motivation never hurts — and will go a long way in creating an atmosphere of friendly competition among your sales staff. As Emma Johnson of Success.com shares, "it's critical to find ways to ignite an entire department, not just identify your leading sellers." Practically everyone is motivated by the chance to be publicly praised — especially the type of people who are drawn to sales jobs.
Plan an incentive-based program that helps to motivate sales agents to meet and exceed their goals. The sales rewards may include:
Promotions
Cash prizes
Trips for representatives and their families
Fun outings with the office team
Just like sales coaching, don't make the mistake of assuming that your incentive program should be a "one size fits all" approach. Paul Cherry of SalesHQ - Monster.com writes: "Remember all members of their sales team are individuals with motivations as different as their work styles." Try out a multi-pronged sales incentive program to have the best shot at motivating the biggest proportion of your staff.
Johnson of Success.com suggests shaking up the commission structure with the following approach: "If you want to push a new product, offer a higher cut for that model. Make sure staff members are encouraged to land the big fish with proportionally big payoffs." She also suggests novel incentives for reps such as the ability to telecommute for one week. Johnson stresses the importance of building your incentive strategy into your daily office culture: "Small but frequent tokens of accomplishment might include a can of soda for making a daily quota, or an early out on a Friday for a week well-done."
And, don't just base your incentive program on your staff meeting their numbers. Consider establishing other qualitative benchmarks too, such as "best customer review of the month" or "most untapped markets signed." Using such additional benchmarks will help ensure that an exceptional sales agent does not go unnoticed.
Managing Sales Performance Outside the Box
Of course it's important that your sales staff hits their numbers for the sake of your company's bottom line, but it's time that you take a new approach to improving sales performance at your organization. Assess how your representatives interface with your current and potential customers on a daily basis to ensure that they're delivering the very best customer service experience possible. Take a look at your sales coaching process to make sure that you and your management teams are providing timely, consistent and actionable feedback for your staff. And, lastly, assess your current incentive program to be sure that you are setting up appropriate and motivating rewards for the largest proportion of your sales team possible.
Source: http://blog.rdi-connect.com/why-a-shift-in-focus-is-more-important-than-numbers-to-improve-sales-performance
Publish Date: February 18, 2016 5:00 AM
---
PREMIUM

CTI Software
(VIEW OUR PAGE)

CTI Software is the creator of custom application called Davos, which complements the telephone client solutions with intelligent features such as automated call attendant, call recording and archivin...

(view more)

PREMIUM

Avizent Ltd
(VIEW OUR PAGE)

Advanced AI technology and Natural Language Processing delivered to clients in the Cloud that harnesses both voice and digital conversations. The focus is on building an environment where intelligent ...

(view more)

PREMIUM

Future Gen International Pte Ltd
(VIEW OUR PAGE)

Outsourcing provider of English Call Centre services, Audio Transcriptions, Big Data ETL (Extract, Transform, Load) , Big Data Visualization, Big Data Predictive Model Generation
---
View more from
RDI Corporation
Recent Blog Posts:
| | |
| --- | --- |
| Superior Customer Care Creates True Customer Loyalty | September 19, 2017 5:00 AM |
| Great Customer Care Creates New Customers Through Word of Mouth | September 12, 2017 5:00 AM |
| Using Social Media, Bots, and Well-Trained Reps To Create A Customer-Care-as-a-Service Platform | August 1, 2017 5:00 AM |
| Become a Service Maester: 5 Customer Care Lessons From Game of Thrones | July 11, 2017 5:00 AM |
| The Importance of Employee Retention in Customer Care Centers | July 6, 2017 5:00 AM |
| The Emotional Intuition Factor: Why Humans are More Important Than AI in Customer Care | June 29, 2017 5:00 AM |
| AI and Customer Care Bots: Freeing Your People For the Tough Questions | June 27, 2017 5:00 AM |
| Memory and Human Emotions: How AI Turns Big Data Into Customer Insights | June 20, 2017 5:00 AM |
| Using  Customer Speech Analysis  With AI To Improve Call Center Performance | June 16, 2017 5:00 AM |
| How AI Can Evaluate Employee Speech Patterns to Boost Call Center Productivity | June 13, 2017 5:00 AM |
Industry Champion Award Leaderboard