8 Shocking Customer Experience Statistics Every Sales Leader Should Know - RDI Corporation - ContactCenterWorld.com Blog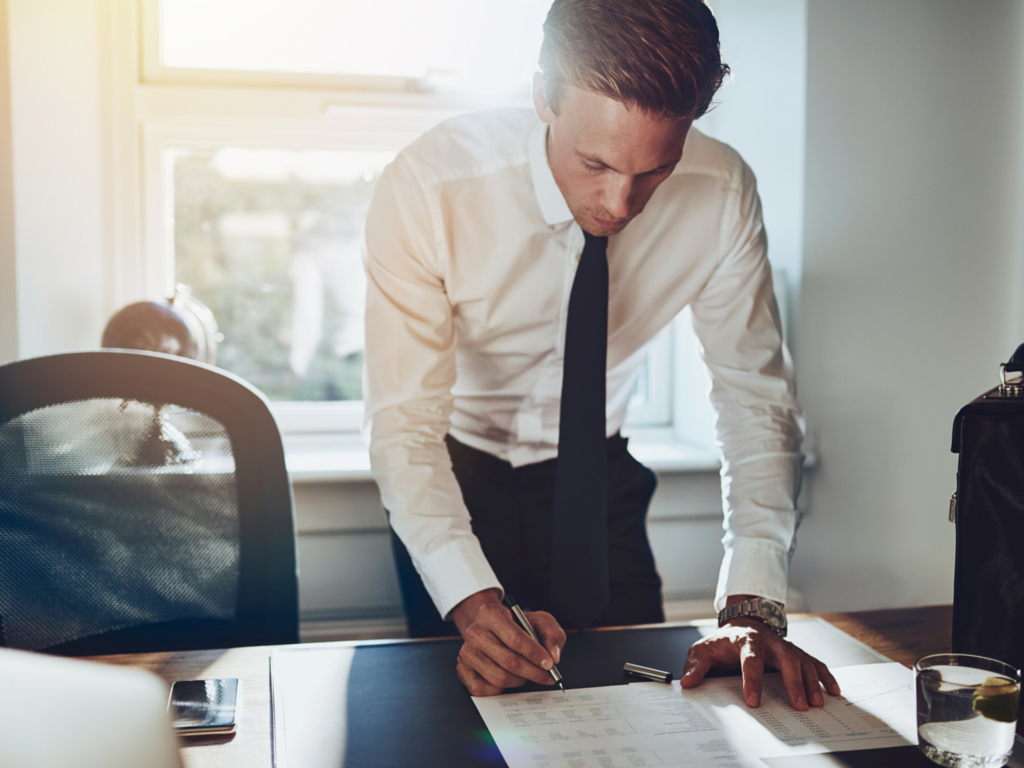 If you're a sales leader and you haven't been paying attention to the customer experience craze, you need to start now. Customer experience is more than a one-time encounter between your customers and your brand. Instead, it's an ongoing experience. Customer experience guru Paul Greenberg defines customer experience as "How a customer feels about a company over time." Neglect customer experience, and you will lose customers to a company who takes the time to deliver a positive experience at each and every point on the customer journey.
Statistic #1: 55% of consumers are willing to pay more for a guaranteed good experience.
(Source: Huffington Post)
You might be surprised — or not — to learn than more than half of consumers are willing to pay more for a guaranteed, good experience. The operative word is, of course, "guaranteed." On the whole, consumers don't like surprises. They like to know what they are getting, when they are getting it and how much it will cost them. They're willing to spend more to have a positive, predictable experience with your company.
Statistic #2: 72% of happy customers will share a positive experience with 6 or more people.
(Source: Huffington Post)
Referrals are some of the best ways that you can attract new customers. They're low cost for you, and the new customers will approach your brand with a "seal of approval" from a colleague they know and trust. Delivering a great experience to every customer will make it more likely for them to share their experience with others. To up the ante, consider offering incentives to customers who refer new business to your company or ask happy customers to write testimonials for you.
Statistic #3: 91% of unhappy customers are non-complainers who simply leave your company for your competition.
(Source: Huffington Post)
Think most people who leave your company are those who openly complain about their experience in person, over social media or over the phone? Think again. According to this statistic from thinkJar CEO Esteban Kolsky, more than 9 out of 10 unhappy customers are not vocal about their dissatisfaction at all. You won't have a chance to correct the problem before these customers leave your company. Make sure all members of your organization are committed to delivering a fantastic customer experience so your customers will become loyal, brand advocates.
Statistic #4: It is six to seven times more expensive for you to attract new customers than to retain your current happy customers.
(Source: Huffington Post)
Attracting new customers is expensive — to say the least. There's marketing involvement, sales process, onboarding and contracting…the list goes on. But, keeping your current customers costs far less. In fact, keeping your current customers can be as easy as offering them great support, listening to their concerns and developing innovative products to meet their needs. Don't make the mistake of thinking you can stand to lose a few problem clients, only to have to invest thousands of dollars to replace the revenue they once brought into your business.
Statistic #5: In a few years, 89% of businesses will compete mainly on customer experience.
(Source: Gartner)
Believe it or not, offering stellar customer experience is quickly becoming even more important to consumers than offering the latest-and-greatest solutions. In fact, your business can't afford to offer innovations if you don't have the support to back them up. Make sure your business is positioned for success in the Age of the Consumer by understanding, analyzing and continually improving your customer journey so your customers will stay with you for the long haul.
Statistic #6: 55% of customer requests for service on social media are ignored.
(Source: Huffington Post)
Most businesses these days have social media accounts, such as Facebook and Twitter. But, are you really committing the time you should be to make sure you're posting regularly and interacting with your followers? Many customers even take to social media to request service, but the statistic above finds that more than half don't even receive a response. ZenDesk writes: "The reality is that customer service expectations are rising year over year and consumers are looking to brands to create a seamless experience that spans the showroom floor to the Facebook timeline. Simply having a social media presence is no longer enough; you need to be a social media rock star." You should have an employee or an agency that is dedicated (either part- or full-time) to handling your social media accounts, so you know that your customers receive the same great customer experience online as in your physical locations.
Statistic #7: 51% of B2B companies avoid vendors after a bad customer experience with them.
(Source: ZenDesk)
If you think the emphasis on customer experience is only important in the B2C world, you'd be wrong. If you're in a B2B industry, customer experience is just as important. Even in the case of business clients, they have options when it comes to the vendors they select and a business client will quickly become loyal to the vendors that provide great products, offer excellent support and generally make their lives easier. Shelley Cernel of KnowledgeTree offers the following five ways to help improve your B2B customer experience:
1. Customize your sales process so that each customer and prospective customer gets a custom journey that speaks to their needs.
2. Adopt customer-centric initiatives that focus on your customers' needs rather than on the needs or convenience of your sales reps.
3. Accelerate your sales cycle to help get customers through your process more quickly and keep them happy.
4. Anticipate customer behavior so you can anticipate and meet their needs and pain points before they become a potential stumbling block in your relationship.
5. Equip your sales and service teams for success by making sure they're in constant contact about your customers and all committed to delivering a great customer experience.
Statistic #8: 66% of consumers who switched brands did so because of poor service.
(Source: Huffington Post)
You might think that the majority of shoppers switch from one brand to another because the new brand offered a better or newer product. But, the reality is that it is service that drives customers to switch from one company that's delivering a poor customer experience to another company that has a better reputation for great service. While being committed to developing the latest innovations in your industry is important to stay on top, don't neglect your customer experience and let your current customers and their needs fall by the wayside.
How Sales Impacts Customer Experience
It's high time to stand up and take notice: your service and support teams certainly aren't the only folks at your company who are responsible for your customer experience. Your sales reps are major players in making sure that your customers and prospects each have a great experience with your company. As Toma Kulbyté of SuperOffice reminds business owners: "It doesn't matter what kind of business you're in – improving the experience for your customers is the key to increasing sales and boosting customer loyalty." Never underestimate how much important a positive customer experience is for improving your sales and keeping your customers loyal.
Source: http://blog.rdi-connect.com/8-shocking-customer-experience-statistics-every-sales-leader-should-know
Publish Date: July 7, 2016 5:00 AM
---
PREMIUM

ConceptCall
(VIEW OUR PAGE)

Аутсорсинговый контакт-центр ConceptCall| КонцептКолл специализируется на исходящем и входящем телемаркетинге: мы предоставляем услуги по осуществлению холодных звонков и продажи по телефону, проводим...

(view more)

PREMIUM

Future Gen International Pte Ltd
(VIEW OUR PAGE)

Outsourcing provider of English Call Centre services, Audio Transcriptions, Big Data ETL (Extract, Transform, Load) , Big Data Visualization, Big Data Predictive Model Generation

PREMIUM

CTI Software
(VIEW OUR PAGE)

CTI Software is the creator of custom application called Davos, which complements the telephone client solutions with intelligent features such as automated call attendant, call recording and archivin...

(view more)
---
View more from
RDI Corporation
Recent Blog Posts:
| | |
| --- | --- |
| Superior Customer Care Creates True Customer Loyalty | September 19, 2017 5:00 AM |
| Great Customer Care Creates New Customers Through Word of Mouth | September 12, 2017 5:00 AM |
| Using Social Media, Bots, and Well-Trained Reps To Create A Customer-Care-as-a-Service Platform | August 1, 2017 5:00 AM |
| Become a Service Maester: 5 Customer Care Lessons From Game of Thrones | July 11, 2017 5:00 AM |
| The Importance of Employee Retention in Customer Care Centers | July 6, 2017 5:00 AM |
| The Emotional Intuition Factor: Why Humans are More Important Than AI in Customer Care | June 29, 2017 5:00 AM |
| AI and Customer Care Bots: Freeing Your People For the Tough Questions | June 27, 2017 5:00 AM |
| Memory and Human Emotions: How AI Turns Big Data Into Customer Insights | June 20, 2017 5:00 AM |
| Using  Customer Speech Analysis  With AI To Improve Call Center Performance | June 16, 2017 5:00 AM |
| How AI Can Evaluate Employee Speech Patterns to Boost Call Center Productivity | June 13, 2017 5:00 AM |