How to Develop a Sales Follow-Up Strategy That's Effective and Scalable - RDI Corporation - ContactCenterWorld.com Blog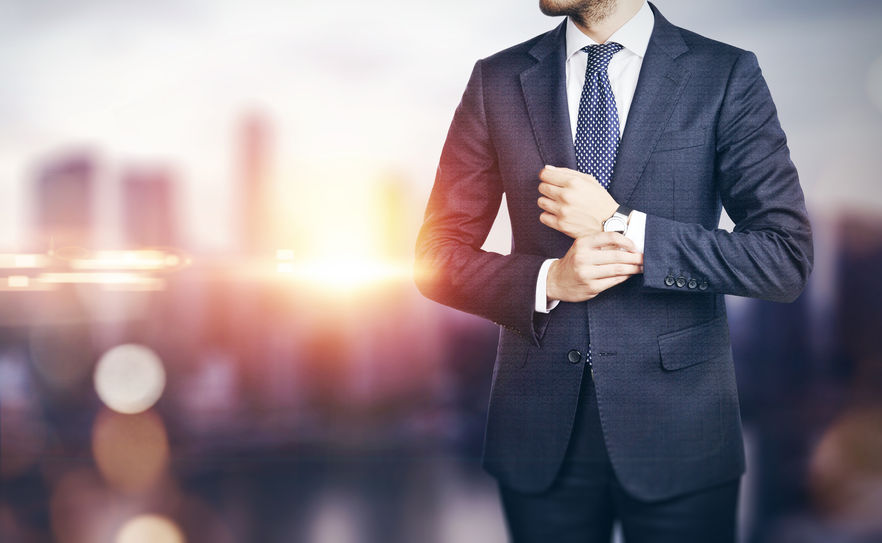 Looking at the big picture, personalizing your sales follow-up process across all of your vendors and teams may seem impossible. But, consistently and strategically following up on worthwhile leads will make the difference between a stagnant and a record-breaking year for your sales team.
As you probably already know, the majority of sales aren't going to happen on your first meeting or contact with a prospect. But, did you realize that, on average, only 20% of sales leads are followed up on? Robert Clay of The Marketing Donut reveals that "80% of potential opportunities are lost without trace simply due to lack of follow-up." Clay goes on to write, "People and companies who don't follow-up, who do nothing to build up that trust and relationship, cannot succeed, especially in today's tough economic climate." Teach these follow-up best practices to your sales team, and they're sure to have improved sales performance.
1. Maintain a regular follow-up cadence.
Many prospective customers can take weeks, months or even years to finally decide to choose your company's solution. Clay of The Marketing Donut explains, "Contacting your prospective and existing customers every three months or sooner builds trust and professionalism and keeps 'top of mind' awareness." Having your sales agents invest that much time and energy into leads for such long periods of time can seem daunting. However, by establishing and following a regular follow-up cadence, your team will close more deals.
Follow-up doesn't have to be extremely in-depth or time-consuming, either. Set calendar reminders or use your CRM to remind agents to make contact with a group of prospects on a certain day of the week to send out follow-up emails or make phone calls. Work follow-up in as a regular part of your team's schedule, and it won't fall through the cracks as easily.
Encourage your sales team to get their prospects to commit to a follow-up day and time before they get off the phone with the prospect or leave their office. Jim Domanski of SalesGravy warns salespeople to not make the following mistake: "Perhaps the single biggest mistake reps make is not establishing a specific date and time for the follow-up call at the end of their initial call." Getting the prospect to commit to a specific time window makes it more likely that the follow-up contact will be well received.
2. Understand the three major lead types.
In order to maximize your sales team's time and efforts, as well as to boost your bottom line, it's critical to have defined guidelines for qualifying leads. According to Dan Kennedy of Entrepreneur, there are three main lead types that your company will net out of all sales and marketing efforts. These are:
Hot leads – ready now

Warm leads – will be ready soon

Cold leads – may never be ready
Of course, in a perfect world, you would somehow know right off the bat which prospects fell into which category. But, that's not how the real world works. Instead, your sales agents must become experts at feeling out prospects through regular follow-up to see if the deal is ever going to go anywhere. "Hot leads" are the easiest type to spot; they're eager to close the deal and begin using your products or services as soon as possible. Seasoned sales professionals can quickly determine whether other leads are warm or just downright cold — but that wisdom comes with experience.
It's important that your sales agents don't neglect to nurture those leads they've identified as "warm." Kennedy warns of inexperienced salespeople who merely "cherry pick" the hot leads and ignore the rest: "Instead of doing the tedious, follow-up grunt work, sales reps usually wait for a new batch of leads to come in. In the meantime, the warm leads from the last batch get cold, and they're soon forgotten." Don't let this happen to your company. Make sure your team is tracking and following up with warm leads for at least five meaningful contacts or attempts.
3. Tell them once — then tell them again and again and again.
Repetition of the same information over and over through consistent follow-up may seem mind-numbing and meaningless to you, but remember that your prospects don't yet know the ins and outs of your products like you do. Kennedy of Entrepreneur reminds sales teams: "Don't make the mistake of thinking that if a prospect heard the pitch once, they understood it. Chances are, they didn't. Tell him again and again and again."
Sales expert Jill Konrath reminds sales professionals to re-emphasize the business value of your product or service each time you make contact. She writes, "Your prospects will only change because of the impact you can have on their organization. Reiterate it. Remind them of how you can help." Ensure your sales team consistently reinforces how your company can benefit leads and solve their pain points.
4. Send the right email, at the right time.
These days, nearly everyone is bombarded with dozens or even hundreds of emails on a daily basis. So, it's paramount that your team's sales emails stand out from the crowd and get read. In order to accomplish this, your team must send the right email to your prospects, at the right time. Emma Brudner of HubSpot suggests sending tactful follow-up emails to leads tailored to the following occasions:
After leaving a voicemail

After chatting at a trade show

After having that initial conversation

After second, third and fourth follow-up attempts

One final "last ditch effort" contact
Brudner reminds sales teams to "Follow up on your follow-ups! Persistence is a virtue in sales, and it can pay off." What's more, making your follow-up communications personal goes a long way. Ryan Taft of Jeff Shore writes, "If you want to stand out, take the time (it doesn't take much) to make your communication actually mean something to your prospective buyer."
In order to personalize a communication, your sales reps must take the time to actually get to know the prospect during the initial contact. Find out what their daily challenges are, what their biggest business hurdles are and what their goals for the upcoming quarter or year are. Then, incorporate that information into the follow-up message; help the prospect visualize how your product or service could help to solve those problems and meet those goals.
5. Integrate your sales and marketing efforts.
Kennedy of Entrepreneur also points out the importance of integrating your sales team and marketing department. Why? Because sales can empower marketing to create better targeted messages, and marketing can empower sales to have a more cohesive follow-up strategy.
Kennedy recommends five straightforward ways to make this happen:
Send relevant, valuable information to each prospect frequently

Communicate with all prospects regularly and efficiently — without having to devote sales time to one-on-one contact

Document all communication between your company and the prospect

Make sure your sales reps have a backlog of specific information (think product features and benefits, for example) they can send immediately upon request

Track each and every lead using your CRM system, so everyone in sales and marketing knows the status of all leads, at all times
Be Persistent and Consistent for Increased Sales
Persistency and consistency are the keys to a winning sales record for the long haul. Clay of The Marketing Donut points out that "it takes at least five continuous follow-up efforts after the initial sales contact, before a customer says yes." Make sure your sales team understands the importance of regular, consistent and strategic follow-up so your company doesn't miss out on potential business. Use the sales performance best practices outlined above to get your sales team started on the path to more successful conversions.
Source: http://blog.rdi-connect.com/how-to-develop-a-sales-follow-up-strategy-thats-effective-and-scalable
Publish Date: March 10, 2016 5:00 AM
---
PREMIUM

CTI Software
(VIEW OUR PAGE)

CTI Software is the creator of custom application called Davos, which complements the telephone client solutions with intelligent features such as automated call attendant, call recording and archivin...

(view more)

PREMIUM

Future Gen International Pte Ltd
(VIEW OUR PAGE)

Outsourcing provider of English Call Centre services, Audio Transcriptions, Big Data ETL (Extract, Transform, Load) , Big Data Visualization, Big Data Predictive Model Generation

PREMIUM

Avizent Ltd
(VIEW OUR PAGE)

Advanced AI technology and Natural Language Processing delivered to clients in the Cloud that harnesses both voice and digital conversations. The focus is on building an environment where intelligent ...

(view more)
---
View more from
RDI Corporation
Recent Blog Posts:
| | |
| --- | --- |
| Superior Customer Care Creates True Customer Loyalty | September 19, 2017 5:00 AM |
| Great Customer Care Creates New Customers Through Word of Mouth | September 12, 2017 5:00 AM |
| Using Social Media, Bots, and Well-Trained Reps To Create A Customer-Care-as-a-Service Platform | August 1, 2017 5:00 AM |
| Become a Service Maester: 5 Customer Care Lessons From Game of Thrones | July 11, 2017 5:00 AM |
| The Importance of Employee Retention in Customer Care Centers | July 6, 2017 5:00 AM |
| The Emotional Intuition Factor: Why Humans are More Important Than AI in Customer Care | June 29, 2017 5:00 AM |
| AI and Customer Care Bots: Freeing Your People For the Tough Questions | June 27, 2017 5:00 AM |
| Memory and Human Emotions: How AI Turns Big Data Into Customer Insights | June 20, 2017 5:00 AM |
| Using  Customer Speech Analysis  With AI To Improve Call Center Performance | June 16, 2017 5:00 AM |
| How AI Can Evaluate Employee Speech Patterns to Boost Call Center Productivity | June 13, 2017 5:00 AM |