Deciding What Sales Solutions You Need to Solve Your Biggest Business Problems - RDI Corporation - ContactCenterWorld.com Blog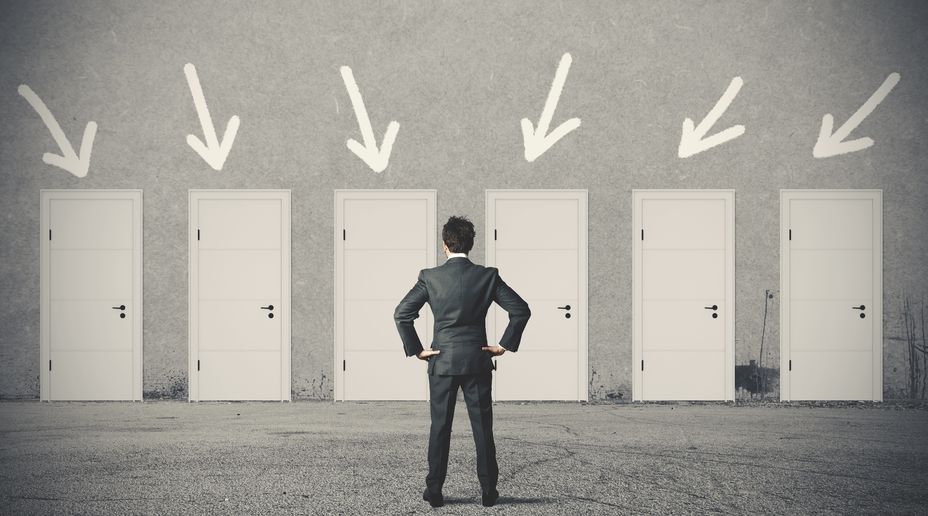 How do you know what solution your company needs to improve sales results? What might be holding your sales teams back from achieving success? These are questions that every sales manager thinks about because in the end, the answers affect your bottom line. Here we'll explore how to get to the root of those problems so you can work on developing a fresh lead generation strategy and empower your teams for the growth of your business.
Get Started With An Analysis
We recommend you begin the process of improving your sales results by uncovering your in-house team's performance problems. Perhaps one of the following problems is plaguing your staff:
Your in-house sales team has stagnated and is not properly motivated to cross-sell and upsell current customers or to seek out new business.

Your in-house sales team isn't equipped with the skills or tools they need to meet the goals of your lead generation strategy.

There simply are not enough hours in the day for your in-house sales teams to complete their day-to-day tasks and strive to improve their sales numbers.
Ty Hall of Workplace 101 explains how there are three major problems that can be a stumbling block for sales teams: The Business Problem, The Technical Problem and The Sales Problem. Whatever the barriers are to your sales teams reaching their full potential, it's key that you first identify them before moving onto potential solutions. Uncover the problem or problems by:
Interviewing your sales and management teams to understand the hindrances and challenges in their everyday workflows

Surveying your customers to learn more about their sales experience

Analyzing your company's sales data and reporting to identify trends and pitfalls
Uncover Root Causes
Once you've pinpointed the problem or problems that are hindering the full potential of your sales teams, it's time to address the trickier task of trying to identify the root cause or causes. Doug Staneart of Business Know-How points out that it can be tempting to jump ahead from problem to solution, but taking the time to uncover the root causes will go a big way in actually solving your sales problem for the long term.
Explore Potential Solutions
Once you've identified the blockers and their root causes for your sales teams, it's time for you to explore your options of how to remove them so your lead generation strategy can run its course smoothly. Obviously, the sales problem that your company is facing will drive how you plan to fix it. Here are some potential solutions that may work for the example problems we outlined above:
If your sales team has stagnated and is unmotivated, it may be time to launch an aggressive internal campaign to encourage growth and new business development.

If your sales team isn't properly equipped with the skills or tools they need to close important sales deals, additional training is recommended. Another option in this situation would be to partner with an outsourced contact center with associates who specialize in your industry and already have the technology in place to drive sales.

If your sales team simply doesn't have the time to go after new business or improve existing relationships, we recommend you consider augmenting your staff by partnering with a contact center that has dozens—or even hundreds—of associates ready to close new deals, as well as to nurture existing customer relationships to build loyalty.
It All Boils Down to Your Sales Challenge
Depending on your specific sales challenge, whether it was outlined in this blog post or not, your sales solution will vary. Sometimes a fresh pair of eyes is exactly what a company needs to develop tactics to fix internal problems. And sometimes, you simply need more clear communication of goals within your own company. Regardless, the first step to finding the right solution for your organization is pinpointing the issue and zeroing in on how to alleviate it. Once you understand that, you'll be ready to take on your sales challenge head on, whether that's with a partnering organization or not.
Source: http://blog.rdi-connect.com/deciding-what-sales-solutions-you-need-to-solve-your-biggest-business-problems
Publish Date: November 19, 2015 5:00 AM
---
PREMIUM

ConceptCall
(VIEW OUR PAGE)

Аутсорсинговый контакт-центр ConceptCall| КонцептКолл специализируется на исходящем и входящем телемаркетинге: мы предоставляем услуги по осуществлению холодных звонков и продажи по телефону, проводим...

(view more)

PREMIUM

HigherGround, Inc.
(VIEW OUR PAGE)

HigherGround develops data collection, information storage, and interaction analytics solutions that easily transform data into actionable intelligence, enabling operational optimization, enhanced per...

(view more)

PREMIUM

CTI Software
(VIEW OUR PAGE)

CTI Software is the creator of custom application called Davos, which complements the telephone client solutions with intelligent features such as automated call attendant, call recording and archivin...

(view more)
---
View more from
RDI Corporation
Recent Blog Posts:
| | |
| --- | --- |
| Superior Customer Care Creates True Customer Loyalty | September 19, 2017 5:00 AM |
| Great Customer Care Creates New Customers Through Word of Mouth | September 12, 2017 5:00 AM |
| Using Social Media, Bots, and Well-Trained Reps To Create A Customer-Care-as-a-Service Platform | August 1, 2017 5:00 AM |
| Become a Service Maester: 5 Customer Care Lessons From Game of Thrones | July 11, 2017 5:00 AM |
| The Importance of Employee Retention in Customer Care Centers | July 6, 2017 5:00 AM |
| The Emotional Intuition Factor: Why Humans are More Important Than AI in Customer Care | June 29, 2017 5:00 AM |
| AI and Customer Care Bots: Freeing Your People For the Tough Questions | June 27, 2017 5:00 AM |
| Memory and Human Emotions: How AI Turns Big Data Into Customer Insights | June 20, 2017 5:00 AM |
| Using  Customer Speech Analysis  With AI To Improve Call Center Performance | June 16, 2017 5:00 AM |
| How AI Can Evaluate Employee Speech Patterns to Boost Call Center Productivity | June 13, 2017 5:00 AM |