Getting On the Same Page: How to Teach Contact Center Sales Agents All About Your Business - RDI Corporation - ContactCenterWorld.com Blog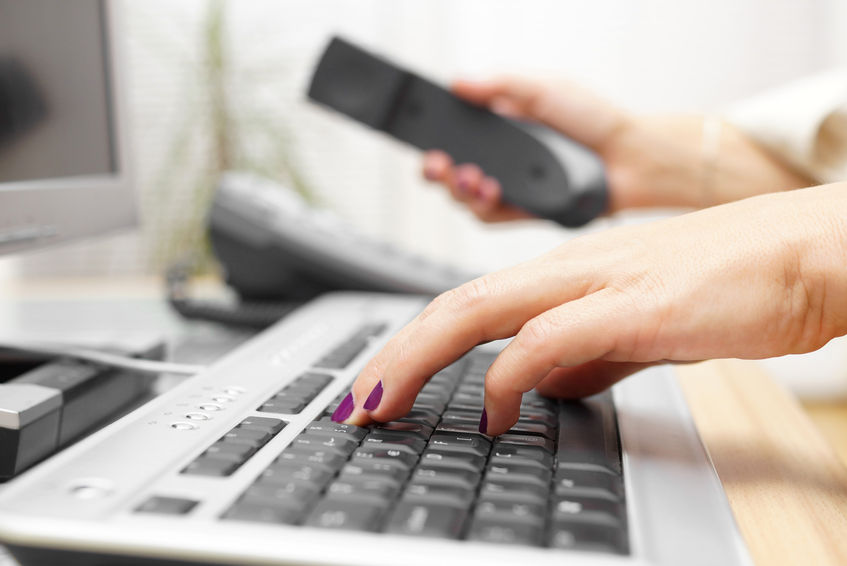 When you form a partnership with an outsourced lead generation company to improve your sales process, it's essential that you have a smooth hand-off of tasks. What are the main things a contact center would need to know about your business to get you great results? Here are the five most important aspects of your company that outsourced sales agents should understand in order to work with your prospects and existing customers in the best way possible:
1. Your product/service. Of course, anyone working hard to sell for your company should have a deep understanding of the product(s) or service(s) you offer. Making sure new team members know your products should be step one in your onboarding process. Kick it off with a live (or streamed over the internet) trainer who walks sales agents through your products and services, explains how your company positions them to prospects and answers questions in real-time.
Consider following up with video training modules or providing written materials that contact center sales agents can consult as questions come up in their day-to-day work. Carl Carabelli of Demand Media points out that "your written material should be equally as strong [as the live trainer], written in a tone that highlights the culture you want to pass along to new recruits." Right from the beginning, make sure you equip your new sales team with the tools for success in making sales.
2. Your story. Next, share your company story with your outsourced sales team. Everyone loves a good story — plus, hearing your history lets these sales agents know where you've come from, where you currently are and where you're going. As you share your story, don't forget to share your vision for the future with your new sales team.
3. Your principles. Call it culture, call it principles, call it something else. Whatever label you use, it's all about the way your company and employees behave and interact, day in and day out. Do you stress teamwork? Or, do you strongly value personal initiative in your associates? Do you stress meeting your sales number each month? Or, is delivering best-in-class customer service more important? When you bring in an outsourced sales team, Carabelli suggests you "talk to [them] about what you expect from them…Give them examples of ways they can contribute that will promote your company's culture."
Don't assume that agents from lead generation companies will automatically pick up on your company principles. Rather, provide training or guidance on your culture, and consider organizing events that promote these principles. An outsourced sales team can feel quickly ostracized by your internal team if they aren't on the same page with your company's principles and culture.
4. Your people. When you bring in an outsourced sales team, it's important that they understand the structure of your company and the people who make up your organization. Even if your internal and outsourced sales teams will never meet face-to-face, they will surely be communicating electronically and servicing the same customers, as a team. So, it's key that an outsourced sales team receives a full list of individual contacts that will help them be successful in their jobs, as well as people to whom they can quickly reach out if they need support.
As content strategist Ikenna Odinaka points out, prospective customers "come [to your business] looking for solutions and answers. They are looking for human connection." Just as today's customers demand a human connection with the businesses they frequent, an outsourced sales team also needs a human connection with your internal team in order to feel fully invested in your company's success.
5. Your differentiators. Simply put, "Think of what makes you stand out," as Odinaka goes on to write. If an outsourced sales team is going to be successful at selling your products or services, they need to understand what makes your company different from your competitors. What's more, when a contact center sales team appreciates what makes your company unique and special in the marketplace, they'll only be more driven to work hard for your success.
Do you have a long-standing history in a particular area and, therefore, deeply understand your target market's needs and wants? Do you have a strong commitment to the environment, pledging to give back a portion of your annual revenue to environmental non-profits? Are you committed to being the most revolutionary innovator in your industry, delivering novel products each quarter and ever expanding your customer base? If you haven't taken the time to really think through what makes your company stand out from the crowd, now is a great time to do that.
Learning How to Talk About Your Business
Use the tips above to bring a new sales team into your company's fold. Start by making sure they understand your product(s) or service(s). Next, share your company's history, principles and culture. Make sure the contact center sales agents understand your company's people and organizational structure. Then, make sure these sales agents fully appreciate your company's differentiators. When agents of lead generation companies are armed with all of this information, they are fully prepared to drive business and meet goals for your company.
Source: http://blog.rdi-connect.com/getting-on-the-same-page-how-to-teach-contact-center-sales-agents-all-about-your-business
Publish Date: December 12, 2015 5:00 AM
---
PREMIUM

CTI Software
(VIEW OUR PAGE)

CTI Software is the creator of custom application called Davos, which complements the telephone client solutions with intelligent features such as automated call attendant, call recording and archivin...

(view more)

PREMIUM

Avizent Ltd
(VIEW OUR PAGE)

Advanced AI technology and Natural Language Processing delivered to clients in the Cloud that harnesses both voice and digital conversations. The focus is on building an environment where intelligent ...

(view more)

PREMIUM

Future Gen International Pte Ltd
(VIEW OUR PAGE)

Outsourcing provider of English Call Centre services, Audio Transcriptions, Big Data ETL (Extract, Transform, Load) , Big Data Visualization, Big Data Predictive Model Generation
---
View more from
RDI Corporation
Recent Blog Posts:
| | |
| --- | --- |
| Superior Customer Care Creates True Customer Loyalty | September 19, 2017 5:00 AM |
| Great Customer Care Creates New Customers Through Word of Mouth | September 12, 2017 5:00 AM |
| Using Social Media, Bots, and Well-Trained Reps To Create A Customer-Care-as-a-Service Platform | August 1, 2017 5:00 AM |
| Become a Service Maester: 5 Customer Care Lessons From Game of Thrones | July 11, 2017 5:00 AM |
| The Importance of Employee Retention in Customer Care Centers | July 6, 2017 5:00 AM |
| The Emotional Intuition Factor: Why Humans are More Important Than AI in Customer Care | June 29, 2017 5:00 AM |
| AI and Customer Care Bots: Freeing Your People For the Tough Questions | June 27, 2017 5:00 AM |
| Memory and Human Emotions: How AI Turns Big Data Into Customer Insights | June 20, 2017 5:00 AM |
| Using  Customer Speech Analysis  With AI To Improve Call Center Performance | June 16, 2017 5:00 AM |
| How AI Can Evaluate Employee Speech Patterns to Boost Call Center Productivity | June 13, 2017 5:00 AM |
Industry Champion Award Leaderboard