RDI Corporation - ContactCenterWorld.com Blog Page 2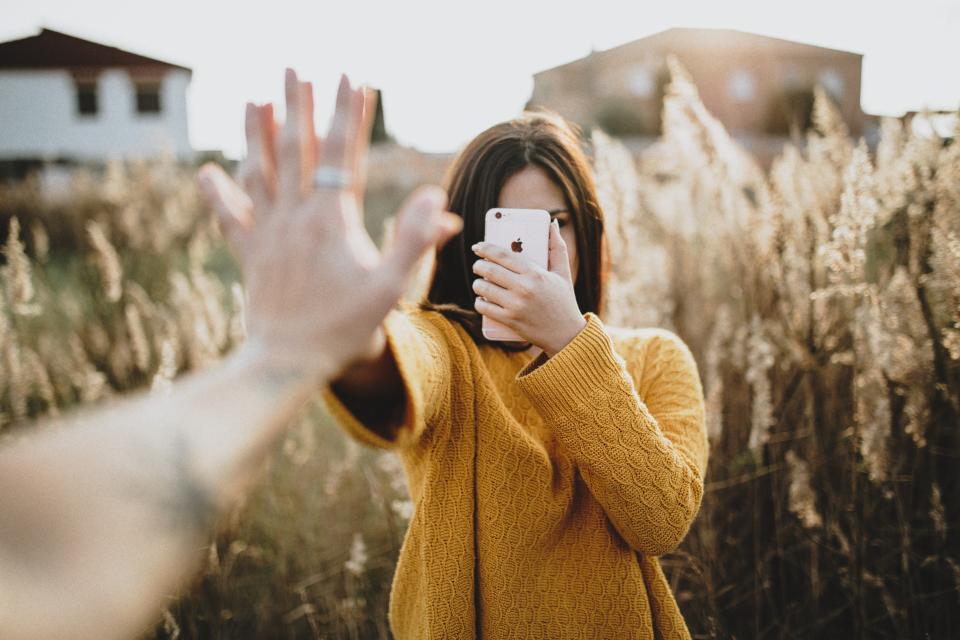 Voice searches are changing the way marketers connect with B2B and B2C customers. Customer service can help improve voice search marketing.
We all like to think of innovation as coming from a "eureka!" moment from a lone genius sitting in a room. She'll be sitting there, pondering with a furious intensity, and maybe staring at a jumbled chalkboard, and then she'll shout: I've got it! Tacos with potato chip shells! And that's how the world changes.
But it really isn't that way at all, most of the time. Innovation comes from strange sources, and things we take for granted are moved along by unexpected forces. Take voice searches, which are revolutionizing marketing and forcing professionals to change the way they interact with the internet. This incredible technology was developed unexpectedly, and is being changed not just by engineers, but by the usage of everyday customers.
The growth of voice search will change marketing, and to be truly responsive, marketers and customer service professionals have to work together to perfect its usage.
The Development and Growth of Voice Search
Voice commands started not as a way to make it easier for everyone to shop, but to make websites easier for people with disabilities to access. People who were blind or had other physical disabilities were essentially shut out of the internet, something which was inherently unfair. Voice commands were a way to change that, and to be in compliance with state and federal laws (Title III of the Americans with Disabilities Act is the relevant statute).
From that noble purpose, everyone has reaped the benefits of voice command, and especially voice search, whether it is through Siri, Alexa, Google, or any other search engine/personal assistant. The stats bear out its explosive growth.
3400%:

rise in voice searches since 2008

25%: Bing searches

are voice searches

20%: Google searches

are voice searches

55%

: teens who use voice search once a day

41%: adults who use voice search once a day

100%: growth in Google voice searches from 2015-2016

41%: People who have started using voice search in the last 6 months
That last stat might be the most important one, especially when you add that 19% of people started between 6 months and 1 year. That's 60% of Americans who have a year or less of experience with voice searches. This is a very new field, and it is changing marketing.
How Voice Searches Change Marketing
For the last few years, marketing has been about getting the customer to come to you. By offering information, and by being where they are searching, companies have been able to get in front of customers and offer them value above and beyond the product or service they are offering. Inbound marketing is about giving the consumer the right information they need to decide. And that has involved smart social and SEO tactics.
Voice searches change that. On Google, if you were looking for a sporting goods store, you'd probably type something like "sporting good stores Poughkeepsie" (if in fact that's where you were). But that's not how we do a voice search. We're far more likely to say "where can I get a baseball glove?" and the search engine will find sporting goods stores near you.
It works for B2B and B2C. For example:
B2C Regular vs. Voice Search
Regular: best cable options save money
Voice: "What are better cable options?"
B2C Regular Vs. Voice Search
Regular: Cloud storage companies for midsize business
Voice: "What are cloud storage companies near me?"
So you have to have a different marketing strategy to pick up different searches. And the way you do that is to understand your customers. And the best way to understand them is to listen to customer service.
How Customer Service Can Help Your Voice Search Strategy
We've talked about how complaints can help you understand customer pain points and perceptions. You can use them to better know your customer. But you can also use them to understand what words customers use to describe your product.
Here's an example. Say you are selling high-end kitchen supplies, and you have a knife with a very fancy name. Let's say you call it a "Hollow-Handled Serrated Chef Knife". That sounds great, and it looks great on copy. And maybe when people are searching for supplies, they might type in "serrated".
But on the phone when talking to customer service? They say "bread knife". It's less formal. It's easier to say. And because you're talking, you feel the need to be less specific.
This can let you know that, when using voice, customers are more likely to say "what's a good bread knife?" or "what's the best knife to cut a baguette?" or something along those lines. Those are the searches you have to capture. Those are the customers you need to reach. You understand how they think about your product, thanks to customer service.
So voice searches were invented not as convenience, but as a matter of accessibility and equality. They are being honed not just by engineers, but by customer service professionals who are on the front lines of how people actually speak. And these innovations and improvements can be used by companies who want their marketing to reach people where they actually live.
At RDI Corporation, we combine the best in progressive and comprehensive digital marketing with proven effectiveness in customer service. Our training, hiring, and execution practices make us complete partners with our clients. Connect with RDI/A or RDI-Connect to learn more, and we invite you to read our white paper, The Perfect Circle: How Customer Service and Marketing Are the Same Thing which discusses even more ways that the two sides can complement and improve each other. Share this post...
---
Publish Date: March 29, 2017 5:00 AM
---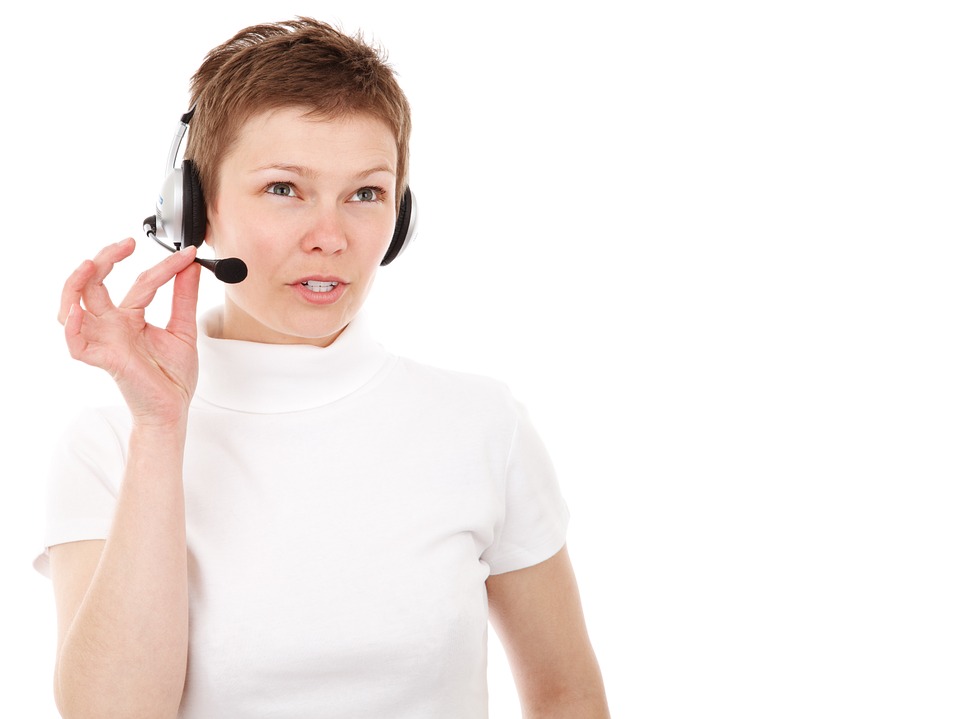 Here's a philisophical question: do better call centers make digital customer care more complete, or does digital customer care make call centers better and more human? It's one first posed by Aeschylus in an early draft of Agamemnon (note: you may want to double-check this), but I think we have an answer: it's neither. Or, more accurately, both.
Digital customer care is all about making sure that the consumer is at the front and center of everything you do, that their needs and anticipated and catered to, and that every channel they use to contact your company has a consistent message and narrative flow. All this comes to fruition in your call center, whether that is focused on customer service or sales and marketing. So the call center is the heart of digital customer care, digital customer care works toward making the call center faster, more efficient, and personal.
That's the key: for too long, CSRs have worried about sounding too robotic, too programmed, and too scripted. Because there were so many avenues for customers to reach the company, and so many places to get information, CSRs could easily be thrown off-guard by inconsistencies and unexpected questions. When that happened, the script was the safe place.
Comprehensive digital customer care can change that. It uses a flow of information to make sure that CSRs have all the data and background they need to provide the right information and the right answers to your customers. In the end, I suppose, Aeschylus wouldn't have written about digital customer care and call centers: not just because he was a little before it's time, but because it isn't a tragedy. It's a triumph of customer service.
Say Farewell to "Hold On"
Let's look at a couple of pain points for customers when talking to a call center.
Being left on hold. No one likes to be on hold, and 40% of customers say that's what irritates them the most. Some of being on hold is supply/demand, of course: how many people your center has vs. how many people are calling. But the worst part for a customer is when they are put on hold after they've started talking to a person, and explained their issue. A long wait here is maddening; they just waited after all. It's like sitting in an examining room for a half-hour and then the doctor peeking her head in just to say "Thanks for waiting. Now tell me what's wrong and I'll disappear again." It's estimated that hang-up from frustrated customers cost businesses $130 billion annually.
No quick answer. Customers don't call a center to have a long discourse on the problem and all its manifestations. They want a quick answer without having to repeat themselves. They want to be directed to the right information. A lot of time, this can be handled through the website. But if it gets to the point where a call is needed, then they've already spent a lot of time trying to solve it. They want you to solve it quickly. 55% of adult consumers will just give up on a purchase if they can't get a quick answer to their questions.
No answer at all. 50%. That's the percentage of times CSRs haven't provided an answer, as reported by consumers. Optimistically, you could say that means questions ARE answered 50% of the time, but that's not even close to good enough. Part of the problem could be that you perceive you are answering the question, but your customer doesn't think so. They may not be articulating what they need, and there might be a huge disconnect between the question and the answer.
That comes from information. When CSRs don't have all the information on the customer they need to solve a problem, they won't be able to answer a question satisfactorily. That means every aspect of your digital customer care has to flow to the CSR.
How Data Becomes Human
When a computer starts to learn, we call it "Artificial Intelligence", which is actually fancy way of saying "mimicry". AI mimics the way that humans learn: interpreting information based on what has come before. We upload data to computers to make them smarter, but forget that our people will benefit even more. There's no computer as fast or as complex as the human brain, so isn't it time to send all the data collected on consumers to your people?
The data you have on your customers comes from every avenue of your omni-channel approach to customer care. You will be gathering information from social media accounts, from time spent on your website, time spent chatting with bots, requesting white papers, and emailing questions. You'll know if customers are asking questions on Twitter, going to forums about your product and service, and any concerns they may raise.
You'll certainly do enormous amounts of data analysis on all of this to build models of what customers are looking for, and tailor your sales and marketing to that. Salespeople will use the information, both for individuals and in the aggregate, to create a personalized approach. But that information also has to go to your CSRs.
That's how data becomes human. We take information from customers and it turns into data, through the magic of algorithms, but then it has to turn back. It has to go from carriage to pumpkin and back to pumpkin.
When your CSRs are able to quickly access all the information that was collected from digital customer care, and apply that you the issue, they'll be able to answer questions quicker, and with a more personal approach. Let's take a look at how a good and bad call can go by using, or not using, the collected information.
Good Call, Bad Call
Bad: Hi, thank you for calling Amalgamated Tractor, how can I help you?
Good: Hi Michael, thanks for calling Amalgamated Tractor today. I see that you've been having changing the blades on the tractor you bought last year. Is this still a concern for you?
---
Bad: Tractor blades, eh? Well, what model do you have? When did you buy it? What exactly is the issue?
Good: Well, I see that when you were chatting with another representative you mentioned that the bolts wouldn't thread back on correctly. They sent you a white paper about replacement. Did that not do the trick?
---
Bad: OK, let me put you on hold.
Good: OK, we've had some customers who have the same model as you who have had problems. So I've had engineering work up a schematic for your specific model that I can send over to you. Here's what it says. (Explains how to fix). If you'd like, we can set up a video conference with one of our experts to walk you through it.
---
Bad: (Hold music continues. It's tinny, and the tune is one that can almost be made out, but not quite. It's too vague. Beethoven? Menudo? It's on the tip of my brain…)
Good: Now, one interesting thing about that model is that there are actually ways to conserve gas while still using almost all your power. We actually just wrote a paper on that. Would you like me to send it to you? You've told our salesperson how you thought you'd probably get roped into mowing the neighbor's property. No good deed goes unpunished, right? If that turned out to be the case, I think this could be really helpful.
---
Bad: (Music continues. What is it? It sounds like the soundscape of a restless dream)
Good: Great- thank you Michael. You have a great day.
---
Bad: (customer hangs up)
As you can see, one is more human. It's more personal. It uses all the information that has been gathered during the customer's journey and employed it to solve their problem quickly and easily. It shows the incredible importance of product knowledge. It could even be done proactively, as we discussed in our last article. Calling a customer and saying "Hey, Michael, a few customers are having trouble with the threading on bolts: would you like a trouble-shooting guide?"
In one, the person is a transaction. In the other, the customer is a person.
A Better Customer Experience Platform
Your call centers, and indeed all of your digital customer care, should be built around a User-Centered Design Process. Everything should be geared around making the best possible experience, and that means flowing information toward the call center. It gives them the power to be truly helpful by anticipating needs, understanding concerns, and lowering potential frustrations.
No one calls for help when they are happy. Waiting and being transferred around makes people less happy. Having an experience with someone who actually treats them like a person, and with whom they can develop a connection, is almost as important as having the problem solved. And being able to solve the problem builds true loyalty.
There's one thing Aeschylus would understand about customer service: humbly taking care of someone, and treating them like a person, rather than a problem to be solved, is the best way to avoid tragedy. Let digital customer care bring your call center back into the human age.
At RDI-Connect, we use the full buyer's journey to make sure every prospect and customer is treated to the most meaningful experience across all channels, so that your business attracts sales and creates satisfied customers. For more information, please download our white paper Digital Customer Care in 2017: Many Channels, One Focus. Connect with us today to learn more about the services we can provide your business.
Publish Date: February 9, 2017 5:00 AM
---
Proactive customer service is delivering someone a hamburger before they even know they are getting hungry.
Let's imagine I want a hamburger; it's a reasonable guess: the truth is that I almost always want a hamburger. I've ordered them from Grubhub more times than I want to admit. That's why it is great that when I go to Grubhub, they suggest hamburger joints that deliver near me. They do so even when I'm traveling, and don't know any of the places near at whatever hotel I find myself. Wherever I am, I know a hamburger can find me.
What would be even better, in my opinion, is that as soon as I start getting hungry—really, before I even know consciously that I am getting hungry—a hamburger just appears. That would be customer service!
Now, in the real world, that would actually be terrible for my health. I hope that never happens. However, the theory behind it, that of proactive customer service, is what every business should aspire to. Using data analytics, aggressive social media monitoring, well-trained sales and customer service representatives, and just some empathetic intuition, you can provide customer care that generates goodwill and long-term loyalty.
Proactive customer service is not only possible in the digital age, it is practically required. Too many business, though, are still reactive. The good news is that can change. You can develop the kind of service that makes your customers happy and your employees more efficient and content. You can have your hamburger and eat it too.
The Benefits of Proactive Customer Service
Before we get into how you can employ proactive customer service, let's look at what it can do for you.
When proactive customer service is done correctly, it can:
Reduce calls by as much as 30%
Increase customer retention by 5%
And keeping customers is important. After all, you have a 60-70% chance of selling more to an existing customer, as opposed to only a 5-20% of making a sell to a new prospect. Selling to someone new, while vital, takes a long time and is never a sure thing. That's why it's so important to keep the customers you have, and to make sure that they aren't frustrated by slow customer service.
And these days, "slow customer service" means something different than it did even 10 years ago. Customer expectations have changed so much due to the ubiquity of mobile technology. We're used to having all world's expectations in our pockets. We're used to websites knowing that we want hamburgers. What was once speedy customer service can now be seen as deadly reactionary and a thousand miles behind.
It's time to get proactive.
5 Ways Companies Can Employ Proactive Customer Service
There are a lot of forms that proactive customer service can take. These can, and should, be used in conjunction with each other, as they inform and complement one another. This isn't to say you have to use all of them, but it is important to keep them all in mind.
Data Analytics to Understand Common Concerns
Data analytics are the base on which all proactive customer service is built. By analyzing every interaction, every customer call, every chat, and logging how each was handled, you'll have a good idea of what common concerns are. These can be troubleshooting issues with a product, common questions from leads about how a service can be used, or billing issues from people who are confused about a pay cycle.
Of course, if the problem comes from the product, then it needs to be addressed. But that's not what we're talking about, right now. Let's look at a common problem with billing, that a customer sees that the bill is due the 1st, but they have a five-day grace period until the 5th. For some reason, a lot of customers have thought they have a five-day grace period starting on the 5th.
You notice that you have gotten a lot of complaints about this, and a lot of people charged fines when they expected not to. So you have a system set up where if a new customer doesn't pay by the 5th, they get an email/text that reminds them the grace period only goes up until today, and doesn't extend until the 10th. However, for the first time, we'll let it slide.
This gave the customer an answer to a question they didn't know they had, and solved a problem they weren't aware they were about to run into. It is good PR, it shows that you are actually taking their cares into account, and that you understand them. The cost of doing so it little more than the fine you would have charged. The benefits are your customer looking at you not as a company, but as a group of people. That's the core around which loyalty is spun.
Using Social Media
There are a lot of tools for monitoring your social media mentions when you aren't @'d or hashtagged. We don't have a recommendation right now for which one is the best, but whichever one you find works for you, use it.
If a customer or lead has complaints about you, you can monitor it and address them. This never means arguing with them online, but DMing them, or having a CSR contact them through phone or email to handle the problem. You can respond and say "Hey Chet, sorry about this. We'll be having someone contact you to solve the problem. In the meantime, here's a troubleshooting guide." If they're a customer, you already have their contact info, and all the other information you'll need to create a solution even before you contact them.
This works for people who aren't currently customers yet, and who are just in the Awareness stage of the Discovery Process. Someone might be asking if anyone knows how well your service works. They might be asking a general question about your field. Aggressive monitoring of keywords and hashtags can help you jump on this. Think of this exchange.
@undecidedbuyer. Hey, I've been looking to buy a #tractor for my lawn, but not sure what kind to get. I have a lot of obstacles to get around.
@lawntractorcompany. Hey @undecidedbuyer. That's a pretty common issue. Here's a whitepaper about it.
You aren't pushing. You aren't even really contacting them. You're just being proactively helpful.
Give Alerts and Warnings
Not too long ago I was getting ready to leave the office for the airport (finding new hamburger in new cities) and I got an alert that my flight was delayed more than two hours due to storms in the Rockies. I was able to stay in the office and get some work done, rather than hang out in the somnambulant twilight of an airport for hours.
That was great proactive customer service. It solved a problem before I knew it was going to be one. That's what other companies can do. Whether it is letting someone know their bill is coming due, reminding them that there is a new update about to upload, or sending out messages updating customers on progress of an order, you are making sure they are involved in your process. There isn't a disconnect.
One of the best times you do this is when you've made a mistake. Customers are very happy to forgive a mistake if it is owned up to and rectified, especially when it is done preemptively. 70% say they'll do more business with a company, even if they've made a mistake, as long as it is resolved well. If you notice that, say, you've overbilled someone, don't wait until they bring it up. Send a message explaining what happened, and sincerely apologize along with the refund. A gift wouldn't hurt either.
Share Data between Departments
Think about Hansel and Gretel leaving a trail of breadcrumbs in the woods. Those are like the clues your customers leave while they are going through their buyer's journey. From the first time they interact with you on social media, to when they chat with a bot on your website, talk to a salesperson, and make the purchase, there is a record building of what they need, what their pain points are, and how they react.
This is data that should be shared! CSRs should have access to a record of the first tweet (if possible). Engineers should know if there are any peculiarities. All of this can be used to create a picture of a customer, which helps to anticipate where they are going, and what they might want.
For instance, they can now of a potential new product months in advance, because engineering, when designing it, noticed the customer fit into their profile of possible users. They can get a message saying "You can expect this in 4 months- we think you'll like it." That can head off their buying of a similar product, and remind them that you have their interests in mind.
Fix problems, upsell solutions
Using all this data, you may be able to anticipate a problem. You can work to fix it before the customer notices. We talked about how this works with billing issues, and you can spread that philosophy across your entire organization. If you're a telecom company, keep a database of anticipated outages due to repair work. Let your customers know that WiFi will be out in their area on a time and date. Offer backup solutions.
This is also a great time to upsell. If someone has an issue, your CSR will be able to say "We have this solution for that problem. Based on other conversations with customers who use our service, you may be needing (XYZ) in the future. I'll send you some information, and if you want to know more, give us a call." This isn't selling. It's personalized, preemptive inbound marketing, which leaves the decision up to the customers.
Proactively Making Happy Employees
That's an ideal segue to talk about how this will impact your CSRs. After all, they probably don't love selling, but they'll love being able to offer solutions before a complaint. And proactive customer service is all about getting things solved before complaints. It will reduce problems and increase good feeling toward your company, which means interactions with customers will be far more pleasant for your representatives.
There's a rising spiral of goodness from employee satisfaction. You can keep trained employees who are increasingly experience and able to handle customer issues. That continues to make customers happier, which leads to better retention, etc. That saves money—it costs anywhere from 10-30% of an employee's annual salary to replace them—and lets you keep customers. See the stats at top for what that's worth.
It's called proactive customer service because it looks into the future for your client. But it's really about putting the future of your company on solid footing. It is responsive to changing expectations of care. It is a reflection of the digital era in which we live. Looking back, you'll realize the job you did was like a hamburger: very well done.
(Don't actually order your hamburger that way.)
At RDI-Connect, we combine technological solutions, extensive training, and the best people to make sure every prospect and customer is treated to the most meaningful experience across all channels so that your business attracts sales and retains positive promoters. For more information, please download our white paper Digital Customer Care in 2017: Many Channels, One Focus. Connect with us today to learn more about the services we can provide your business.
Publish Date: February 8, 2017 5:00 AM
---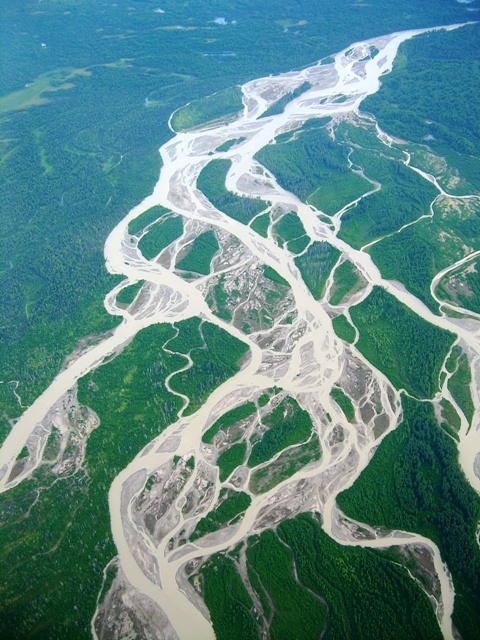 It's exciting when disparate parts become a whole, whether that is tributaries into river, parts into a car, or many voices into a cohesive customer service platform. Think of how in old-timey science fiction, especially in cartoons, there was always a fully-automated machine that would swoop a person off a bed, throw them into some kind of tube, and a million robot hands would wash them, brush their teeth, and dress them. Just like that, they were ready to go. It seemed pretty sweet to those of us that don't like to get out of bed until the last minute. Which is, you know, most of us.
The cool part is that there were a lot of different parts, doing all sorts of different things, but to the person, it was just one tube. Everything worked together.
That's sort of how omni-channel customer care should work, except that, with rare exceptions, you won't be dressing your customers.
Omni-channel care means employing every part of your digital and physical marketing, sales, and customer service efforts to provide care and service to followers, leads, and customers: anytime, anywhere. It's a unified front that allows for a personalized, attentive, and informative digital customer care that funnels people through the buyer's journey.
In order to do that, you need to have every aspect speak with one voice and one message, and make sure that there you're providing seamless service across all fronts. All aspects have to complement each other, so that your Twitter feed a follower is looking at during the Awareness stage leads them to the FAQ they are reading during Consideration, and then to the sales rep during Decision. This kind of service will carry over through the duration of their being a customer.
All the information flows together, in a way that seems effortless to the customer. If not, for them it would be like if they fell into their Morning Helper Robot, and it tried to jam on three pairs of socks but no pants, while the showering bot insisted they were already clean. It would be chaos, and they wouldn't use it again. Omni-channel care helps you avoid that.
How to Make Omni-Channel Care Work for Your Company
Of course, having a cohesive omni-care approach is easier said than done. We'll look at a few tips, then show an example of what this can look like in practice.
Solidify your company voice. Or, perhaps, make it clear what you want your customer care to accomplish. Obviously, "better customer service and more sales" is the ultimate goal, but you have to understand exactly what those goals mean to you? Is it pushing sales? It is providing information and assuming that people will choose your product? Whatever it is, you want that consistent approach throughout social media, on your website, through your CSRs, and even bots. That doesn't mean monotone; different channels have different angles. But it means everyone pulling from the same rope.
Understand how to interact with your customer at each stage of your journey. Of course, different people use different channels at different stages of their journey. Each channel, each CSR, and each salesperson, needs to know how to recognize different stages, and have tailored content and messages for each of them. Pushing a sale on someone who is in the Consideration stage can backfire, just as offering starter information on someone who is ready to buy is frustrating.
Automate data sharing. One way to make sure that doesn't happen is to automate data sharing, so that if someone fills out a form to get a gated e-book, the salesperson knows what book they got, and understands their needs. If a customer has a problem, the CSR will automatically know who they have talked to, and why, and what about. Having cross-department and multi-disciplinary information flows means that you can avoid redundancy, extra questions, and delays. You let the customer know that you are walking with them on their journey, not just waiting at a cardboard table like a bored border guard to lazily grill them about where they want to go.
Use technology to update statuses. If you've interacted with a customer on Twitter, use that throughout your relationship with them. If they have a problem that is being worked on, automate updates from engineering, so they get a DM letting them know the progress. No CSR can keep calling engineering and then calling the customer, but data sharing updates make that process automatic. Keeping in touch with customers in the medium of their choice (this can work with emails, voicemails, anything) keeps information flowing across channels, and keeps the customer enjoying their bespoke attention.
Make customer feel like there is one point of contact. No one's experience with a product is directly linear. They might be on Twitter, and then the website, and maybe a call or two with a CSR. The biggest problem with having multiple channels and multiple points of contact is that the customer can feel like they are dealing with a dozen different people (or no people at all) while they move from one channel to the other. The main point of omni-channel care is to make it seem like there is just one point of contact. Data-sharing and a consistent message helps to ensure that they aren't starting over, and aren't feeling whiplash.
Cross over to the call center. The sales and marketing funnel are just one part of your digital customer care offering. The call center is a vital part of this, which means they have to be on the same team. They have to have the same information and the same approach. Data should be shared with them, and they should be a partner in the total experience.
Moving Through the Funnel
Let's take a look at how this might work in practice. We'll use a hypothetical, though it is based on the experience of many real companies. Our imaginary company sells custom-designed closet storage systems: high-scale and luxury, mostly for huge walk-in closets. They have a wide customer base, from homeowners to contractors building high-end multi-family buildings.
Their digital marketing started with longform content and social media. They'd write blog posts and white papers on issues in construction, remodeling, and design, geared around the geographic area they served. The blog posts were free; the white papers gated. Their social media would promote these, but it would do so largely by serving as a interactive channel where interested parties could ask questions about everything from how work-at-home trends influence the need for space to questions about what to put on shelves.
They'd answer, but would also direct the questioner to whitepapers and blog posts. Their other channels—a chatbox on their website, their Facebook page, etc.—would do the same. They'd use all of this to gather information on a potential client: what they were interested in, what their pain points were, and how they could help them.
They could ask, either on Twitter or on email after they downloaded a gated post, if they wanted to speak to a salesperson. This was all automated, with data sharing, so that when the salesperson did talk to them they already had all the information, and had already generated some possible solutions, in what was then a personalized and equal exchange. The lead had a ton of information, and the salesperson had an idea of their problems.
From there, they became a customer. But if they had any issues, they could call a CSR in the call center, who would also have access to what they have looked at, and what they needed. This was the same if they started asking for help on Twitter, or anywhere else.
What this did was create a comprehensive customer service experience that brought the customer through every stage of their buyer's journey, gave them the information they needed, and started solving problems before there was even an initial phone call. It used all channels to analyze what a customer needed and provide a personalized solution. It was the dressing tube of the future, even if it was just for an old analogue closet.
The Benefits of Omni-Channel Care
Customers love omni-channel care, even if they don't know what it is. They love it because it is exactly consumer in the digital age demand: a tailored approach to their unique needs based on the information they have sought out. That's how we work with our technology in the information age. We look for things, and expect to get it. The company that does this with their digital customer care is the one that keeps customers.
Well-orchestrated omni-channel care can, among other things:
Reduce annoyance
Make your more human
Build customer loyalty
Improve internal communication
Make it easier to monitor customer feedback
We may not live in an imagined future. But the one we're actually in is just as amazing, and in some ways more challenging for companies. Those challenges have answers though: a unified voice and unified approach to digital customer care. That will convert the interested into leads, those leads into customers, and customers into dedicated brand evangelists. It might be best known as a funnel, but you can consider it a tube.
Using every possible channel the right way is the only way to ensure satisfied customers. At RDI-Connect, we focus on making sure every prospect and customer is treated to the most meaningful experience across all channels so that your business attracts sales and retains positive promoters. For more information, please download our white paper Digital Customer Care in 2017: Many Channels, One Focus. Connect with us today to learn more about the services we can provide your business.
Publish Date: February 7, 2017 5:00 AM
---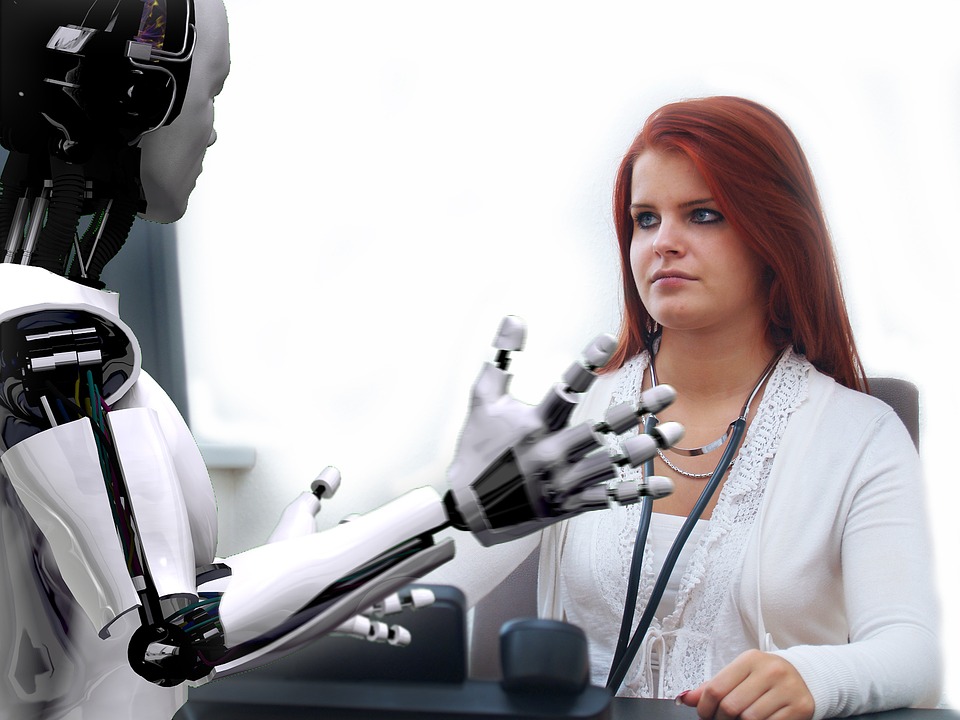 One nice thing about living in 2017 is that a lot of the science-fiction we grew up with was proven off the mark. We have smart phones and nice, not killer, robots. Actually, killer robots are where most sci-fi has been proven wrong. There's been no Hal from 2001 deciding to jettison people into space. Animatronic Itchies and Scratchies haven't run wild in theme parks. And, most happily, there was no Stuxnet that went aware in 1997 and started the apocalypse. So that's pretty nice.
But just because we don't have evil robots doesn't mean there are no robots, period. In truth, robots, aided by machine learning, are becoming an increasingly important part of all our lives. This is especially true in marketing. The use of chatbots for sales, marketing, and customer service are becoming increasingly sophisticated, and can be a key part of your digital customer care.
Chatbots, using machine learning, are beginning to enter their prime. They are perfectly matched for how we interact with our technology, and can provide the customized and personalized services that consumers increasingly expect. In doing so, they can help to generate customer loyalty.
Bots can both gather and give information, help customers make decisions, and guide them along the buyer's journey. They can also help with basic customer service issues. All of these things can help the people in your organization by freeing them up to do the tougher tasks, solve the harder problems, and make the final sales.
And all this without being evil! As a matter of fact, with being good. It's really the best of both worlds, and it's an aspect of digital customer care that businesses need to embrace.
Messenger and The Interactive Experience
Late last year marked a dramatic, and largely unremarked-upon, shift in how people communicate. The use of messaging apps, like in Facebook, surpassed the use of social networks for communication. The top 4 messaging apps have had a "hockey stick" growth curve since 2013, and now have over 3 billion users (as opposed to merely around 2.5 billion for the top four social network apps).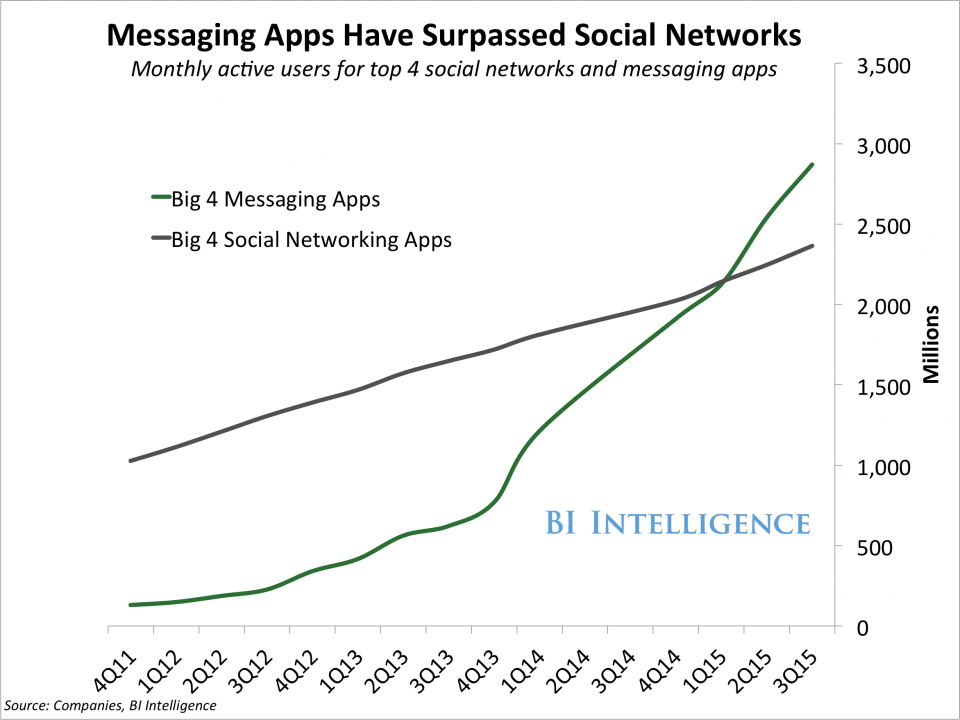 Image from Business Insider
It's easy to see why they have gotten so popular: as technology has improved, they can be used to send videos, GIFs, addresses, invites, and more. It isn't just about asking where someone is or if you can borrow a drill; messaging apps have become their own communication ecosystem.
Odds are, even if you didn't know they surpassed social networks, you noticed that messenger applications were beginning to be pushed more. I know that Facebook started insistently asking me if I wanted Messenger to be my default chat on my phone.
That was more than jumping on a trend. Facebook was among the first to really recognize the monetary potential in this, which is why, at f8 last year, Mark Zuckerberg introduced a chatbot service for their business Messenger application, allowing it's 50 million users a chance to automatically talk to and service customers. It is a chance automate interactivity in the most dominant form of online and mobile communication.
But what, exactly, is it? And how can it be used?
Understanding AI and Chatbots
The chatbots he was referring are artificial intelligence communication programs designed to recognize questions and interact with users. In short, they are designed to mimic a customer service representative and help users achieve their primary purpose, whether that is buying some tacos or troubleshooting a software problem.
They accomplish this by being programmed to recognize questions and concerns and to guide a person through an issue. They have sophisticated language skills. Or, as Mat Schlicht, founder of Chatbots Magazine, said:
"A chatbot is a service, powered by rules and sometimes artificial intelligence, that you interact with via a chat interface. The service could be any number of things, ranging from functional to fun, and it could live in any major chat product (Facebook Messenger, Slack, Telegram, Text Messages, etc.)."
"Powered by rules" is the key here, and not just because the rules are what prevents them from turning evil. The rules are the code that guide every interaction. You know your business the best. You know what your customers are looking for. You can create an experience that matches their needs.
Chatbots are also designed to incorporate learning, so that they recognize language better, and can use prior experiences to best serve a customer. It's sort of like how a toddler recognizes language. The first time you tell a kid that their behavior is reprehensible, they won't understand, the little dummies. But soon, not only will they recognize it, they'll be able to start using it. That's the sort of learning a smart enough algorithm can employ.
Chatbots can be used for sales, marketing, and customer service. Let's look at a few examples.
Chatbots for helping with sales
There are several different styles to chatbots used for sales. Some guide people through a basic sales on retail items process much like a person at a store would. "What would you like, and would you like fries with that?" They can then place the order, whether for food or groceries or clothes.
Some use a "phone tree" system, figuring out what the user wants by narrowing it down. Spring, a clothing line, uses this option on Facebook, asking users is they looking for Men's or Women's, then Shoes, Clothing, Accessories, and moving down until they find a belt, or whatever.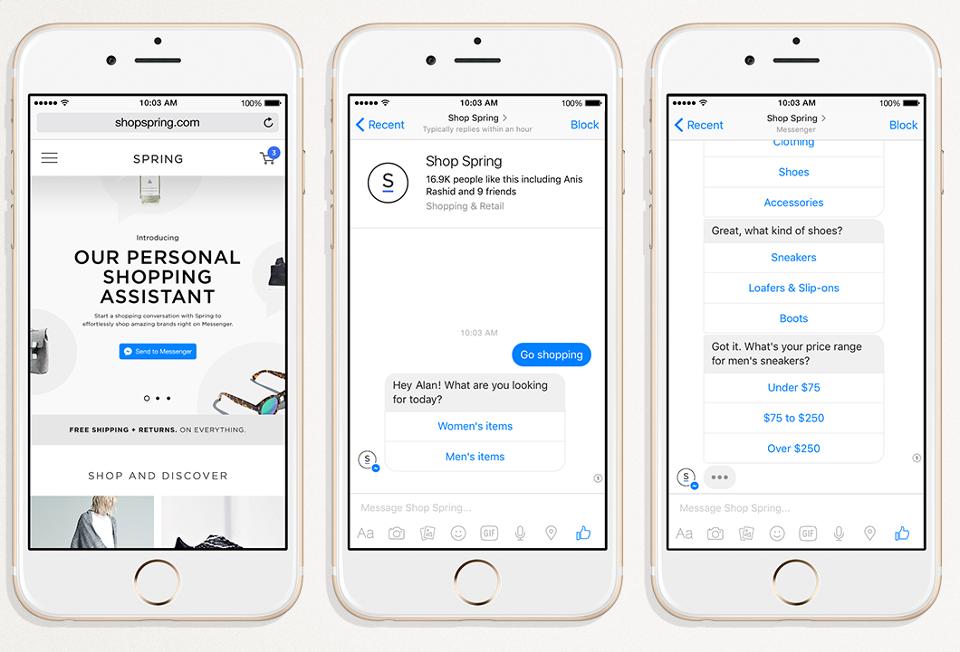 It's funny, because people tend not to like phone trees on the actual phone ("Press 1 for savings accounts, Press 2 for mortgages, Press 3 for questions about parking"). The options seem jumbled, and if you have to speak you are often misunderstood. But these avoid that problem by having clear options and the ability to type exactly what you need.
It's not just the sale, it is the marketing as well. Inbound marketing is about delivering information, and that's what chatbots can excel at.
Right now, most of what information looks like is Amazon Echo, where you can ask Alexa what the weather is like ("Nice"), how traffic is ("Good") or if the Bears won ("No"). But businesses can use this as well to guide buyers through the sales and marketing funnel. Imagine if someone goes to your Messenger and asks about the best ways to use 3D software. Your chatbots can direct them to a whitepaper or e-book, or your blog. Send them the link. That moves them toward your inbound marketing plan, while providing a useful service. It recognizes needs.
Chatbots for Customer Service
It's not just for sales and marketing, of course. When customers have a problem with your product or service, they'd probably rather not call. That's just human nature. They'd rather figure out a fix themselves. So they go on your website looking for info, or they google the questions. But what if they went to your website and opened up a chat box and just asked? Or did so on Facebook?
The bot could answer the question, or send them the right information immediately. It would be responsive and automatic, understanding their issue and working nearly at the speed of light to match the question with the closest match to the answer. It can be an extremely quick process.
Of course, that might not help with difficult, multi-part questions. And that's where your people come in.
How Chatbots Help Your People Perform
There's a saying you hear from every President: "easy decisions don't make it to my desk." No President decides if a certain federal highway should be repaved, but they might have to make a decision about allocating infrastructure funds. That's what chatbots can do: they can handle the paving questions, leaving the big issues to your highly-trained staff.
That's just the half of it. What makes chatbots incredibly helpful to your people is that they can gather information at every stage of the way, so that when a customer does interact with one of your salespeople or a CSR, that employee already has the relevant information. They already know the customer's needs and pain points.
They can provide immediate, personalized service without frustrating the customers with redundant questions that they've already answered. There doesn't need to be double questions, re-explaining, or starting over. Customers hate that. And a bad experience can create a customer who doesn't want to come back (over 90% of the time!).
That's the goal of bots, though: to seem like people. They are a point of entry, and if handled well, can make customers believe they have been talking to one person the whole time. Chatbots can smooth the process, make sales smoother, handle the easy problems quickly, and make it easier for your people to handle the hard ones.
Despite what the movies say, there aren't any conflicts between robots and humans. They work together to provide the best possible customer service at all stages of the buyer's journey.
At RDI-Connect, we combine technological solutions, extensive training, and the best people to make sure every prospect and customer is treated to the most meaningful experience across all channels so that your business attracts sales and retains positive promoters. For more information, please download our white paper Digital Customer Care in 2017: Many Channels, One Focus. Connect with us today to learn more about the services we can provide your business.
Publish Date: February 6, 2017 5:00 AM
---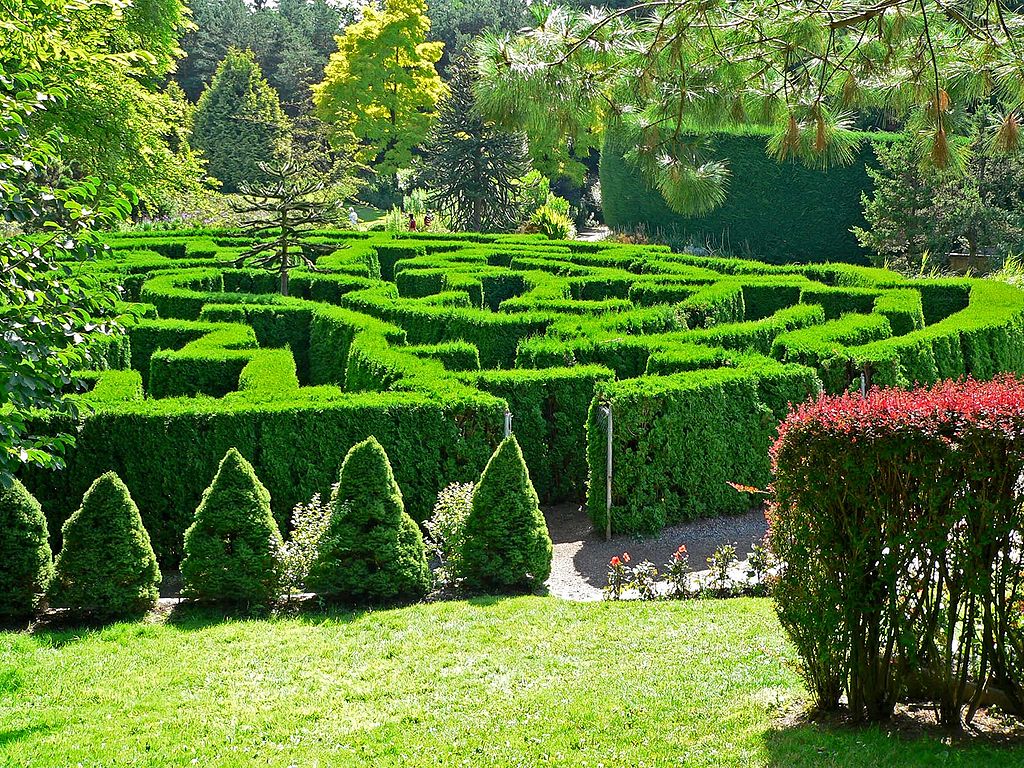 Is your customer engagement a walk in the park, or a difficult labyrinth? Find out how to create an easy and meaningful customer engagement. Image from Wikimedia Commons
When Robert Frost wrote about two roads diverging in a yellowed woods, he most likely didn't have customer experience on his mind. He probably didn't think it was poetic enough. But that's ok, because the truth is that if you are thinking about the customer experience journey as just being about two paths—good and bad—then you are under-thinking it. The truth is that the journey is more like a garden of forking paths, and at every turn, your potential customer could become lost forever.
That's not an exaggeration. The customer experience is about making any contact feel happy, taken care of, and most importantly, moved to take further action. At any step in their journey, they can decide that the trip is no longer worth the trouble, and turn back home. They can get lost in customer service gaps or incompatibility between devices. They can never reach the end stage, which is when they make a purchase and promote it to their friends, family, and followers.
It's a real problem. 44% of consumers in the US take their business elsewhere when faced with customer service obstacles. And it's more than just losing that one customer. Word of mouth, whether that is actual water cooler gabbing or social media venting, can make or break a business. 87% of consumers share great customer experience stories, but 95% share a bad one. And while 33% share a good experience with more than five people, 54% do so with bad ones. Losing a customer is bad enough. But by not maintaining a coherent and cohesive customer experience, you can also turn a potential promoter into a vehement detractor. Making sure that your entire team is focused on the customer, and their safe journey toward purchase, should be the driving goal of your operation.
The Buyer Persona: Creating Your Ideal Customer
Figuring out how to create this customer experience starts with creating the right buyer persona. This is a composite of a potential customer, or many different kinds of potential customers. You work to understand the needs, concerns, and even the broad personality of anyone who may be interested in your service. By creating this, you form a connection with a customer before they are even a prospect—maybe before they even know they might be.
This persona carries you and your team throughout the entire process. Everyone on your team can tailor their approach to his or her needs. Your buyer persona is created by doing surveys of as many current customer as you can, focusing on:
Identifying Pain Points: What problem is your customer trying to solve? If you are a plumbing company, this is more than just "plumbing problems." Get specific with each persona, so one can be (broadly) people with leaking pipes.
Identifying Demographics: Who are your customers? Are they middle-aged homeowners? Millennials in their first jobs? Businesses with less than 50 employees? There's no one-size-fits-all approach to marketing or sales. When you do it that way, no one will be fit.
Identifying Platforms: How do your customers interact with you? Through Twitter, or solely through your website? This not only teaches you about them, demographically, but shows you how to best engage future prospects by hitting them where they live.
By knowing who all your customers are, you make sure that your team treats them as the individuals they are, with individual needs. Think of it as like being a guide. If you know your prospective client is an adventurer eager to climb Alaskan mountains, you won't send them a brochure detailing the benefits of heading south.
The Right Map Keeps the Customer on the Right Track
In old maps, the empty corners used to be marked with the phrase hic sunt dracones, translated as "here be dragons". No one wants to go there. These are unexplored areas where customers could get lost, and never to be heard from again. In turns out that there are all sorts of these dangerous areas in your operation, and it is up to you to make sure they are fixed.
You want to use the buyer persona to create a meaningful and cohesive journey from beginning to end. One of the most important things is identify areas where the customer could get lost. These include:
Gaps. What happens when the marketing team brings in a prospect and then hands them off to sales? Is there proper communication to let the latter know about this prospect's needs? Is there follow-up so that the prospect knows exactly what the next step is? Do they have to climb on their own, or are they helped up? Is there a problem transferring information if a customer starts on your mobile site, and then calls? Or do they lost everything they've already entered? If there are gaps in these processes, frustration can set in, and turn to apathy or hostility.
Logjams. Even worse than gaps are logjams. Is every customer funneled through the same path, with the same overwhelmed gatekeepers? Is there a segment of your process that just slows down for no reason? Customers are overwhelmed with options only a few keystrokes away. The speed of the internet has made us less patient. Don't lose a sale because you make someone wait.
Poorly-Marked Paths. This is the most frustrating thing for any customer: when they don't know how to proceed, and have to hack their way on their own. If they are clicking around looking for a contact button, or trying to find the form to submit credit card information, they'll be lost to you. Demographics help here: if your business caters to retirees but you've focused only on making your mobile site accessible, to the detriment of everything else, you've failed your target.
Remember to share this path with everyone in your organization. Use infographics, training, and modeling to go through every stage. Make sure that one end of your organization knows what it is like to go through the whole process. Not only will this build inter-departmental empathy, it will allow them to effortlessly guide the customer to the next step.
There's No "I" In KPI: Creating Outward-Focused Goals
The problem that a lot of companies have with Key Performance Indicators (KPIs) is that they are inward-focused, looking at issues like revenue and efficiency and emails per day. Those are all important, but they are actually a dodge around the real goal: a better customer experience strategy.
Customer-centric expert Rik Vera tells us that companies who focus on measuring customer behavior are the most innovative and inventive ones, and the most successful. Focusing on this filters down to employees, inflects everything they do, and in the end improves the old metrics by default. Making sure you have a better customer experience means better workers, better outcomes, and better revenue.
Always Be Cartographic: The Importance of Constant Evaluation
I have an old map of the Great Lakes, from the 1600s, in which Lake Superior just sort of opens out to the endless west. The explorers knew it was pretty huge, which was helpful, but hadn't been able to map its farthest shores, which wasn't. But that's fine: it was later filled in, and now you don't have to worry that there are dragons near Duluth.
It's the same way with your company. You want to constantly test your customer experience process, making sure that it is keeping up with evolving technologies, communication methods, and your customer base. You want to make sure that you aren't missing anything. Check different times customers check in to see if you can tailor to those needs. Check what platforms they are using and if those are changing (if you're still being aggressive on College Friend Finder, you may be behind the times). See if your demographics are changing at all. Always test every process to see if it fits the current needs of your customers. That's the only way to make sure the journey doesn't end badly.
Focusing on a meaningful experience along every step of the way is how prospects turn into customers, and customers circle around turn into promoters. By focusing on them and their needs, you can keep them on the right path all the way around the globe.
Every customer, ultimately, has their own journey. At RDI-Connect, we focus on making sure every prospect and customer is treated to the most meaningful experience across all channels so that your business attracts sales and retains positive promoters. For more information, please download our white paper The Customer Experience Playbook: Providing Unmatched Service in Today's Multichannel Landscape. Connect with us today to learn more about the services we can provide your business.
Publish Date: February 2, 2017 5:00 AM
---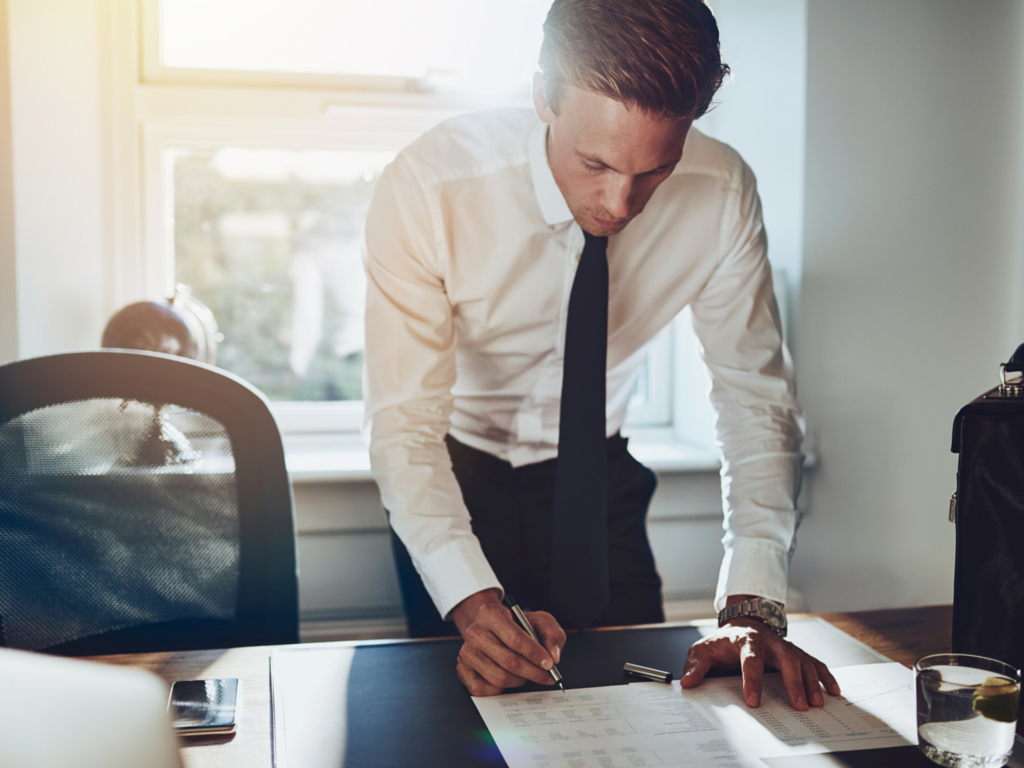 If you're a sales leader and you haven't been paying attention to the customer experience craze, you need to start now. Customer experience is more than a one-time encounter between your customers and your brand. Instead, it's an ongoing experience. Customer experience guru Paul Greenberg defines customer experience as "How a customer feels about a company over time." Neglect customer experience, and you will lose customers to a company who takes the time to deliver a positive experience at each and every point on the customer journey.
Statistic #1: 55% of consumers are willing to pay more for a guaranteed good experience.
(Source: Huffington Post)
You might be surprised — or not — to learn than more than half of consumers are willing to pay more for a guaranteed, good experience. The operative word is, of course, "guaranteed." On the whole, consumers don't like surprises. They like to know what they are getting, when they are getting it and how much it will cost them. They're willing to spend more to have a positive, predictable experience with your company.
Statistic #2: 72% of happy customers will share a positive experience with 6 or more people.
(Source: Huffington Post)
Referrals are some of the best ways that you can attract new customers. They're low cost for you, and the new customers will approach your brand with a "seal of approval" from a colleague they know and trust. Delivering a great experience to every customer will make it more likely for them to share their experience with others. To up the ante, consider offering incentives to customers who refer new business to your company or ask happy customers to write testimonials for you.
Statistic #3: 91% of unhappy customers are non-complainers who simply leave your company for your competition.
(Source: Huffington Post)
Think most people who leave your company are those who openly complain about their experience in person, over social media or over the phone? Think again. According to this statistic from thinkJar CEO Esteban Kolsky, more than 9 out of 10 unhappy customers are not vocal about their dissatisfaction at all. You won't have a chance to correct the problem before these customers leave your company. Make sure all members of your organization are committed to delivering a fantastic customer experience so your customers will become loyal, brand advocates.
Statistic #4: It is six to seven times more expensive for you to attract new customers than to retain your current happy customers.
(Source: Huffington Post)
Attracting new customers is expensive — to say the least. There's marketing involvement, sales process, onboarding and contracting…the list goes on. But, keeping your current customers costs far less. In fact, keeping your current customers can be as easy as offering them great support, listening to their concerns and developing innovative products to meet their needs. Don't make the mistake of thinking you can stand to lose a few problem clients, only to have to invest thousands of dollars to replace the revenue they once brought into your business.
Statistic #5: In a few years, 89% of businesses will compete mainly on customer experience.
(Source: Gartner)
Believe it or not, offering stellar customer experience is quickly becoming even more important to consumers than offering the latest-and-greatest solutions. In fact, your business can't afford to offer innovations if you don't have the support to back them up. Make sure your business is positioned for success in the Age of the Consumer by understanding, analyzing and continually improving your customer journey so your customers will stay with you for the long haul.
Statistic #6: 55% of customer requests for service on social media are ignored.
(Source: Huffington Post)
Most businesses these days have social media accounts, such as Facebook and Twitter. But, are you really committing the time you should be to make sure you're posting regularly and interacting with your followers? Many customers even take to social media to request service, but the statistic above finds that more than half don't even receive a response. ZenDesk writes: "The reality is that customer service expectations are rising year over year and consumers are looking to brands to create a seamless experience that spans the showroom floor to the Facebook timeline. Simply having a social media presence is no longer enough; you need to be a social media rock star." You should have an employee or an agency that is dedicated (either part- or full-time) to handling your social media accounts, so you know that your customers receive the same great customer experience online as in your physical locations.
Statistic #7: 51% of B2B companies avoid vendors after a bad customer experience with them.
(Source: ZenDesk)
If you think the emphasis on customer experience is only important in the B2C world, you'd be wrong. If you're in a B2B industry, customer experience is just as important. Even in the case of business clients, they have options when it comes to the vendors they select and a business client will quickly become loyal to the vendors that provide great products, offer excellent support and generally make their lives easier. Shelley Cernel of KnowledgeTree offers the following five ways to help improve your B2B customer experience:
1. Customize your sales process so that each customer and prospective customer gets a custom journey that speaks to their needs.
2. Adopt customer-centric initiatives that focus on your customers' needs rather than on the needs or convenience of your sales reps.
3. Accelerate your sales cycle to help get customers through your process more quickly and keep them happy.
4. Anticipate customer behavior so you can anticipate and meet their needs and pain points before they become a potential stumbling block in your relationship.
5. Equip your sales and service teams for success by making sure they're in constant contact about your customers and all committed to delivering a great customer experience.
Statistic #8: 66% of consumers who switched brands did so because of poor service.
(Source: Huffington Post)
You might think that the majority of shoppers switch from one brand to another because the new brand offered a better or newer product. But, the reality is that it is service that drives customers to switch from one company that's delivering a poor customer experience to another company that has a better reputation for great service. While being committed to developing the latest innovations in your industry is important to stay on top, don't neglect your customer experience and let your current customers and their needs fall by the wayside.
How Sales Impacts Customer Experience
It's high time to stand up and take notice: your service and support teams certainly aren't the only folks at your company who are responsible for your customer experience. Your sales reps are major players in making sure that your customers and prospects each have a great experience with your company. As Toma Kulbyté of SuperOffice reminds business owners: "It doesn't matter what kind of business you're in – improving the experience for your customers is the key to increasing sales and boosting customer loyalty." Never underestimate how much important a positive customer experience is for improving your sales and keeping your customers loyal.
Source: http://blog.rdi-connect.com/8-shocking-customer-experience-statistics-every-sales-leader-should-know
Publish Date: July 7, 2016 5:00 AM
---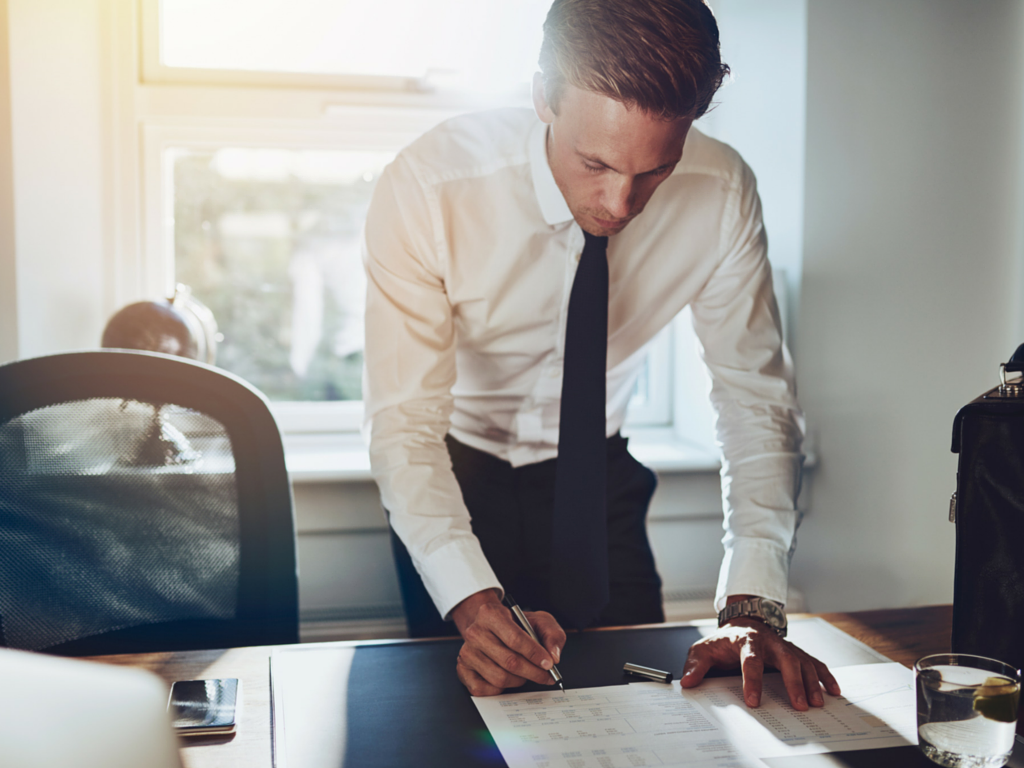 Working hard to improve the customer experience your company delivers? Making sure your sales and service teams are in sync is a great way to bolster your customer experience. Steven MacDonald of SuperOffice says it simply: "…companies that deliver a superior customer experience outperform their competition." But how do you re-align sales and service teams to provide customers with an unforgettable experience before, during and after the sale? Here are six steps to help get you started.
Step 1: Create a Shared Customer Experience Vision
To deliver a great, positive customer experience to your customers and potential customers, you need to make sure you have created a cohesive customer experience vision that you share with all departments across your company. Because sales and service likely interact with your customers and potential customers more than any other departments, it makes sense to make sure they're aligned and share your vision.
MacDonald of SuperOffice suggests defining your customer experience vision by creating a set of statements that will act as your guiding principles. He offers the example of Zappos core values, a company that has been super successful at infusing these values into their products, their service, and their customer experience. Once your C-suite has defined your company's key values, you'll need to share them with each and every employee and make sure everyone is committed to upholding them. As MacDonald says, the principles of your customer experience vision "will drive the behavior of your organization." Post them on your office walls, include them in all training efforts and espouse them as doctrine whenever you can.
Step 2: Understand Who Your Customers Are
If you expect to be equipped to deliver a better customer experience, you have to be willing to take the time to get to know your customers. This will include both your current customers and potential customers whose business you'd like to capture in the future. One great way to understand your customers better is by creating buyer personas. Pamela Vaughan of HubSpot defines them in the following way: "Buyer personas (sometimes referred to as marketing personas) are fictional, generalized representations of your ideal customers. Personas help us all — in marketing, sales, product, and services — internalize the ideal customer we're trying to attract, and relate to our customers as real humans."
Someone within your company may have the skills to create user personas, or you may want to hire an outside firm experienced in User Experience (UX) to do so. Developing personas helps folks in sales and service gain a better understanding and deeper empathy for customers. Depending on your business type and the variety of customers you have, you may need to define anywhere from 2 to 8 user personas.
Step 3: Make a Connection So You Can Provide Value
At the end of the day, your customers are people — not numbers. So, make sure your sales and service teams are treating them as such. Creating an emotional connection with your customers will go a long way in improving the customer experience at your company. A study from the Journal of Consumer Research found that more than 50% of an experience is based on emotion. Because emotions shape the attitudes that drive your customer's decisions, tapping into their emotions can help your sales team close the deal and can help your service team provide the very best customer support.
MacDonald of Super Office writes: "Customers become loyal because they are emotionally attached and they remember how they feel when they use a product or service." Taking the time and effort required to make a true emotional connection with each customer will help boost your company's revenue and reputation through increased loyalty.
Step 4: Share All Customer Experiences Between Teams
Making your customers or potential customers feel like your company is wasting their time is certainly one of the last things you want to do. Don't create a bad customer experience by neglecting to share customer information or experiences across the teams of your company. If a customer told your support center about a problem they've been having, you need to have a mechanism in place to immediately relay that information to your service team who can work quickly to address the problem — so the customer doesn't become frustrated, have to call back or, worse still, take their problem to your competitor.
One great way to make sure customer data is exchanged between your sales and service teams is by requiring everyone at your company to use a comprehensive CRM solution. As Didi Zheleva of InTouchCRM writes, "The focus of each and every business is to thrive through building long-lasting relationships with customers and a well implemented CRM system will help you do exactly that." Make sure that everyone at your company understands the importance of regularly updating — at least once per day — your CRM system and consider enforcing consequences for those who don't comply. Making sure everyone shares all customer experiences and data across your company is that important to improving your customer experience and making sure each person has a positive, consistent experience.
Step 5: Listen to Feedback (Customer and Employee)
Good or bad, being receptive to incorporating feedback into your customer experience process is critical to making improvements. Peter Karpas of Entrepreneur suggests checking "existing review sites like Yelp, Facebook or Angie's List to see what your customers have to say and determine the best way to improve their experience." In fact, you might have more luck getting feedback from these online forums than from sending out an email survey or conducting a phone survey.
Karpas reminds businesses of addressing all types of feedback: "…don't neglect the negative reviews. Though they may seem like a bullet to dodge, negative reviews provide a valuable opportunity to address, salvage and potentially build a loyal (and profitable) customer relationship." Use negative feedback to both address and try to correct one specific situation, as well as learning for the future for how to fix broken or ineffective processes.
Step 6: Measure ROI
While customer experience may seem like a bit of an intangible process to measure, you truly can measure the ROI of your improvement efforts. A 2014 article by Tom Hoffman entitled "Connecting Customer Experience With Business Value" enumerates the 8 most popular customer experience metrics:
1. Customer satisfaction
2. Net Promoter Score
3. Impact of customer experience on customer retention/renewal
4. Impact of customer experience on revenue
5. Impact of customer experience on customer lifetime value
6. Impact of customer experience on operating margin
7. Customer Effort Score
8. Impact of customer experience on share of wallet
While Hoffman says that many companies struggle to track ROI on improving their customer experience, he says this is a very worthwhile endeavor. He names the following as the top actions for improvement taken based on customer experience metrics:
- Improve customer-facing operations
- Review results across the organization
- Improve channel interactions
- Report results to the entire organization
- Improve non-customer-facing operations
- Reward customer-facing employees based on results
- Reward executives based on results
Make Sure You're Aligning Sales and Customer Experience at Your Company
Think your smaller-sized company doesn't have the resources, people or know-how to truly improve your customer experience? Think again. As Karpas of Entrepreneur writes: "An amazing experience is truly what creates loyal customers and helps you make more money. Because they're smaller and more nimble, entrepreneurs and small-business owners already have an advantage for achieving this competitive advantage." No matter the size of your company and of your sales and service teams, investing the time and resources into aligning sales and customer experience will reap big rewards for your business.
Source: http://blog.rdi-connect.com/6-steps-to-re-aligning-sales-and-service-teams-for-a-better-customer-experience
Publish Date: June 23, 2016 5:00 AM
---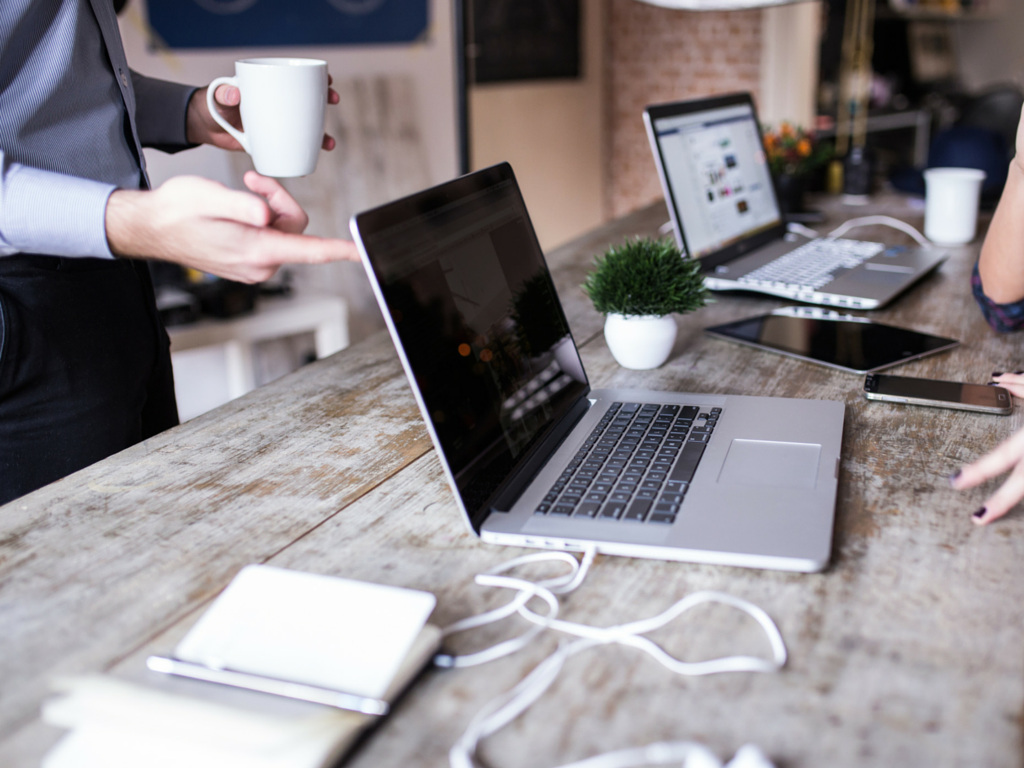 Sales leaders need to review how their teams — vendors and in-house — are performing to ensure customers have experiences that keep them coming back for more. Here are three sales experience basics you should continually review to make sure everyone on your team is delivering to the best of their ability. Fail to pay attention to any one of these basics, and you risk losing your customers to a competitor who is.
Sales Experience 1: The Sales Process
You need to have a structured sales process in place so you know that all of your sales reps — new and seasoned — are following the same procedures and providing your prospects and customers with a consistent customer experience. A study of 786 sales professionals by Steve W. Martin of the Harvard Business Review found that a structured sales process made a big difference between high-performing sales teams and underperforming sales teams. He writes: "Fifty percent of study participants from high-performing sales organizations responded they had sales processes that were closely monitored, strictly enforced or automated compared to just 28% from underperforming sales organizations."
Scott Edinger of Forbes says that sales leaders must be committed to creating a positive sales experience customers are willing to pay for. Today, the sales process is about much more than just selling the solution your company has to offer. Your company's sales process directly impacts how your customers and potential customers experience this sales experience. Edinger writes: "A sales call worth paying for is the pinnacle of value creation, and those interactions provide insights, new approaches and ideas for solving problems, and innovative opportunities to capitalize on, instead of simply a description of products and services." Evaluate and analyze your sales process to ensure it is in line with the overall experience you'd like customers to have and that customers are getting what they need and want out of your process.
So, you might be wondering how you can actually go about mapping your sales process to begin the process of improvement. David Finkel of Inc. suggests three simple steps:
1. Map it out. Lay out your current sales process in a flowchart. Identify each step in your process as a box that connects with the next step with an arrow. Each arrow represents a key conversion point in your sales process. Label each arrow with a letter.
2. Count it up. Next you'll create a rough scorecard to track each of the key conversion points you've labeled with arrows and letters above. Finkel explains: "Count how many prospects made into and out of each key conversion point and do a simple division of leads in divided by leads out to calculate the 'conversion rate' of that step in your sales process." Use historical data about your prospects and sales funnel to more accurately predict the conversion rate.
3. Plan for improvement. After you've mapped your process and calculated the conversion rate of each step in your sales process, it's time to decide where you need to start making improvements. Finkel suggests: "Don't try to fix the whole process all at once, instead focus on the highest leverage step in your sales process and improve that. Then move on to the next conversion point and so on." Trying to improve your whole sales process in one fell swoop can be overwhelming — not to mention next to impossible. Start with one key conversion point and see where improvements can be made. Then, share your updated vision with your sales teams and set their upcoming goals accordingly.
Sales Experience 2: Feedback
Receiving — and then implementing — candid feedback about your sales process is key to making continual improvements. John Kaplan of Force Management writes of the importance of sales leaders providing actionable feedback: "Your sales team members look to you for professional development, and expect you to prepare them for achieving success by providing the necessary resources, guidance and knowledge." There are two key types of feedback your sales teams need on a regular basis: internal feedback from management and customer feedback.
First, let's cover how to best provide, receive and implement internal feedback. Unfortunately, the infamous annual review has gotten a bad rep at many companies. However, Wendy Connick of About Money reminds sales leaders of its importance: "…when properly conducted, a review can also be a highly useful tool for building goals and planning your coaching time for the year to come." Internal feedback should include a review of the rep's goals for the preceding period, if those targets were met, points for improvement and "shining star" moments.
Connick goes on to point out that the most effective sales reviews shouldn't contain any surprises, good or bad. Such surprises may be part of the "dread" that has come to be associated with annual reviews. To the contrary, "if a salesperson falters, his sales manager should let him know right away and help him overcome the difficulty – not wait until the annual review and then spring a complaint on him. Similarly, a salesperson who performs exceptionally should receive appropriate praise from her sales manager as each success occurs." Managers should never wait until the annual review to provide feedback. Doing so will only hinder the performance of the sales rep, regardless if the feedback is positive or negative. Let the rep know right away when he or she has done something that is in perfect step with your organizational process or performance goals or that has fallen out of line. Managers should set time — perhaps on a monthly or quarterly basis — to review performance and how goals are tracking, instead of waiting until the end of the year.
Customer feedback is another important type of feedback your sales teams can use to improve their processes and be sure everyone is delivering a great customer experience each time. Ross Beard of Client Heartbeat points out the many ways in which customers can help you improve your organization: "They can help you develop a better product, help you provide a better service, and help you offer more value." Beard goes on to identify five key reasons you should be soliciting customer feedback:
1. Actionable feedback guides better business decisisons
2. Identify customers "at risk" for leaving your business
3. Stop recurring problems
4. Increase customer satisfaction and reduce churn
5. Discover potential advocates
So, customer feedback sounds like a win-win, right? You may be wondering how to go about actually gathering it. Beard of Client Heartbeat has some ideas for that, too:
- Email Surveys
- Telephone surveys
- Mobile surveys
- Feedback forms
- Focus groups
- Usability testing
- Monitor your social media sites
By continually monitoring internal and customer feedback, you will be taking the pulse of your company, which will let you get ahead of any problems and develop a strategy for improvement. It will also show you and your sales teams where you excel and give you all motivation to strive for a better customer experience.
Sales Experience 3: Team Leadership
Great sales teams starts with great leaders — you! Making sure you set the right example for how to run your sales process, solicit feedback from customers, surpass quotas, portray a consistent brand image and more will go a long way in setting pace for your reports. Martin of the Harvard Business Review shows how having great leaders positively impacts the performance of sales teams: "The best sales organizations have strong leaders who exercise control, monitor team performance, and establish internal processes that all team members must abide by."
One (often not so pleasant) aspect of being a great sales leader is knowing how to hire great sales talent — and when it's time to part ways. Martin of the Harvard Business Review says: "Eighteen percent of high-performing sales organizations indicated that salespeople will be terminated for poor performance after one quarter compared to only 2% of average and 5% of underperforming organizations." Not being afraid to make difficult decisions is one hallmark of sales organizations that are great overall.
Evaluate Your Sales Experience to Boost Your Overall Performance
Being a great sales leader means understanding your sales process and being committed to making continual improvements so your customers have the best experience possible. Make these improvements, and you'll see greater revenue and more of your sales reps meeting and exceeding their sales goals. Make sure you're providing your teams with regular, actionable feedback they can use to make individual change. And, finally, don't be afraid to make tough decisions that in the best interest of your company goals on delivering the best customer experience possible.
Source: http://blog.rdi-connect.com/3-sales-experience-basics-sales-leaders-should-constantly-review
Publish Date: June 9, 2016 5:00 AM
---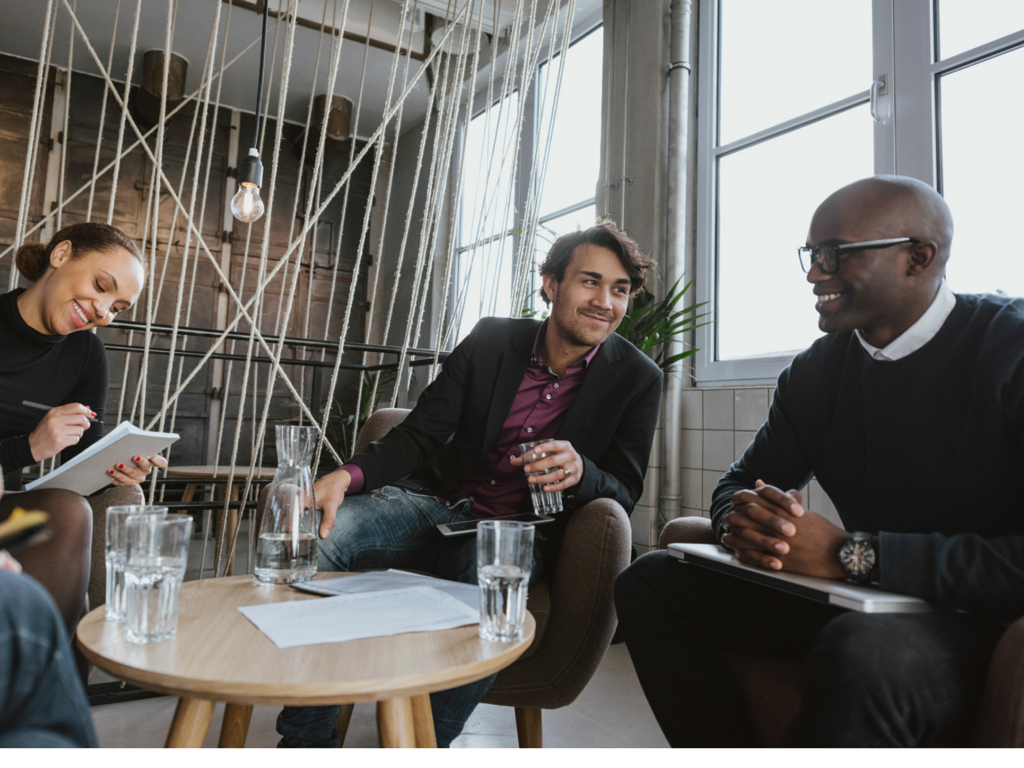 Gone are the days when sales leaders and their reps needed to focus solely on closing the big deal and hitting their numbers. Today the focus is on delivering an excellent customer experience across all touchpoints that aligns with the consumer's pain points, your company's values and how you can help the customer by providing the solution they need.
Consumers expect better, and more personalized, customer service, but most businesses haven't entirely caught up with them. Pay close attention to the customer service experience — and invest in its ongoing improvement — and your company will likely see a boost in revenue and a better sales performance from everyone.
Best Practice #1: Work on Tearing Down Silos within Your Company
It's critical that the customer receive a consistent image of your company from the multiple associates with whom they may be interacting. But, what if members of sales, marketing, customer support and product development aren't talking and sharing information about customers, the products and the sales funnel? This creates silos between departments that restrict collaboration and negatively impacts the customer experience, which diminishes credibility and potentially costs you business.
Establishing shared goals, clear roles and, above all, foster open and transparent communication between departments within your company will help every department understand their role in the customer experience that leads to customer success. Companies with aligned sales and marketing have 36 percent higher customer retention rates and achieved 38 percent higher sales win rates. But despite the fact that business leaders know how critical alignment is, few feel that departments across their company are actually aligned. 35 percent of marketing executives feel their teams are not focused on a customer experience strategy, and only 12 percent said their teams were strongly aligned. Taking the time to tear down the silos within your company will require hard work, but the benefits of having an aligned sales, marketing, customer support and development team will pay for the upfront work over and over again when you delight your existing and new customers.
Best Practice #2: Deliver a Consistent Brand Experience across All Touchpoints
These days, customers and prospects are likely to interface with your company across a wide variety of touchpoints, including your website, social media accounts, blog, in person, over the phone, via email and more. And, of course, sales reps are not the only people who interact with customers across these numerous channels. Everyone who interacts with the customer plays a part in their overall satisfaction...or dissatisfaction. Delivering an excellent, on-brand experience across all channels goes a long way in securing your customers for the long run, but the key to delivering a consistent brand experience is in the ability to share and document every customer interaction across all departments. Make sure that members of all of your departments are in continual communication with each other to ensure customers are treated well and that they receive a great brand experience each and every time they interact with your company.
Best Practice #3: Keep Your Outsourced Teams in Step with Your Internal Efforts
Many companies use third-party vendors these days—and for good reason. Outsourced teams can help your company reach more prospects, nurture more leads, handle customer service calls, respond to social media activity and so much more. But, one of the keys to getting the most out of your vendors is to make sure they are aligned with your internal goals.
Kyle Tillar of NuGrowth Solutions suggests the following tips to improve your sales management process that can be easily applied to managing and aligning your outsourced teams:
Have a standardized process that everyone uses

Set clear KPIs for everyone to follow and track

Train all of your reps consistently — both internal and outsourced

Provide support and follow-up education to address learning or performance gaps

Provide incentives and motivation to meet sales goals

Communicate personally with each and every rep, showing you value them and their service to your company and customers

Don't forget to say thanks and recognize star performers
Best Practice #4: Map Your Customer's Journey to Understand the Customer Perspective
It makes sense that you need to understand the sales journey from the perspective of the customer in order to make improvements to it, right? A great early step to aligning your sales and customer service experience is mapping that journey. You need to know how your customers view your company before you can make any effectual changes, and stepping back to assess your organization from a holistic viewpoint will allow you to see the gaps or roadblocks in the journey.
Perhaps you aren't familiar with customer journey mapping — but it's time that you understood how they can help your company improve its processes and offerings. Adam Richardson of the Harvard Business Review defines a customer journey map as "a diagram that illustrates the steps your customer(s) go through in engaging with your company, whether it be a product, an online experience, retail experience, or a service, or any combination." The journey map captures each step of the customer's path through initial exposure to your company, the marketing and sales experience, signing an agreement with your company and the support process once they've become a customer.
Not only do customer journey maps capture what is happening at each step in the process, they also capture the emotional state of the customer. Is the prospect excited by a new product you're launching soon and submits a query on your website for more information? Is that prospect then disappointed or annoyed that it takes five business days to receive a response from that query? Work with your sales and support teams — as well as some trusted customers — to help you chart the journey and the associated emotions.
Best Practice #5: Solicit Candid Customer Feedback to Improve Your Processes
If you're serious about improving the customer service experience your company is delivering, you need to go straight to the source for feedback: ask your customers if they're happy with their experience and what they would change. And, don't be afraid to ask just because you think you might receive negative feedback. To the contrary, constructive criticism can go a long way in helping you to improve your processes and make positive change across your organization. Receiving negative reviews is more believable than perfect ratings. So, even if a customer leaves a negative review about your company on an online forum, for example, take the opportunity to address that feedback head-on and use it to inform your processes moving forward. Feedback is excellent, but you must use the feedback to fix the process or issue. Apply the insight you gain into the customer journey — from positive and negative feedback — to make every interaction with your teams that much better.
Take Steps to Improve Your Sales and Customer Service Experience Today
Today, the task of customer service is everyone's responsibility. Each and every person at your company — both internal and outsourced teams — has a responsibility to deliver a great, consistent customer experience each and every time they interact with your clients and prospects.
Source: http://blog.rdi-connect.com/5-best-practices-to-align-your-sales-and-customer-service-experience
Publish Date: May 26, 2016 5:00 AM
---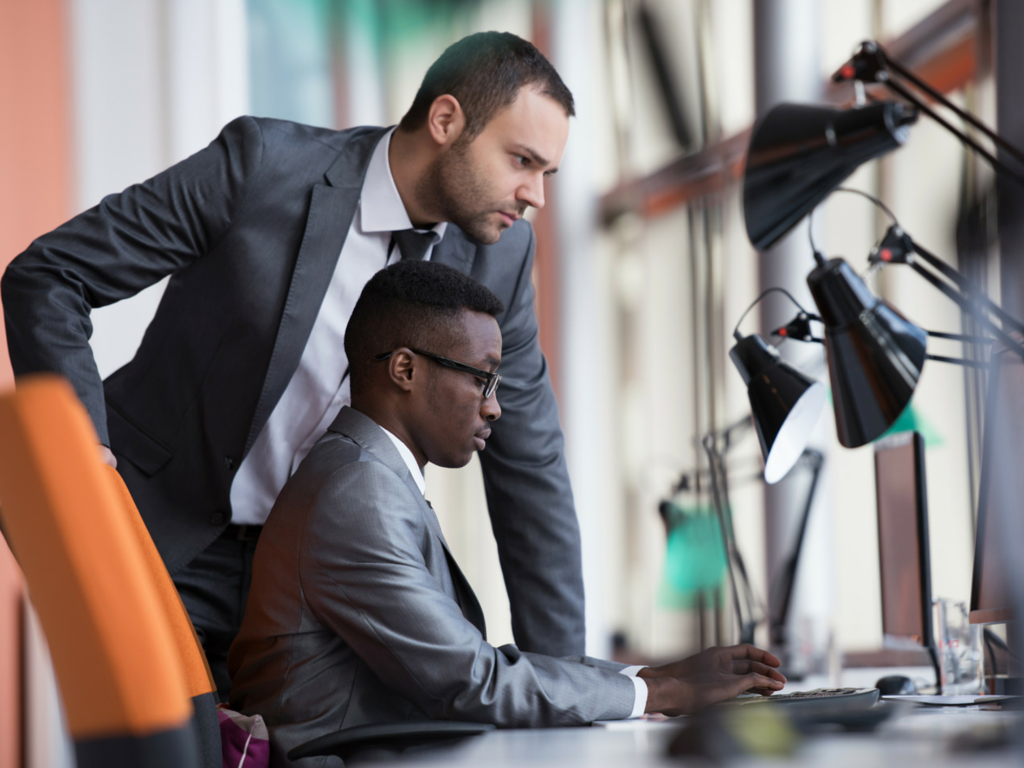 These ten sales and customer experience tips will help your vendors become an extension of your company and delight your customers. As Peter McKean, Managing Director of Synthetix, has written, "Improving levels of customer experience has now become a top priority for [organizations], increasingly proving to be a key competitive differentiator."
In fact, delivering excellent customer service is often cited as an important factor in winning and maintaining business for many types of companies. SurveyMonkey reports: "No matter how great your product is or how talented your staff is, one of the things that customers are most likely to remember is the direct interaction they have with your company." Because your customers and potential customers do not differentiate your third-party vendors as a separate company, it's critical that your outsourced team members deliver a great customer service experience — each and every time.
Use these tips to help your third-party vendors successfully play their part in your brand's overall customer experience.
1. Develop a customer experience playbook.
As a sales leader, it's your responsibility to ensure all extensions of your sales team are on the same page. Consider developing a sales playbook that explains how each vendor plays into the overall customer experience, and how each vendor can improve their communication and service to get better results.
2. Be consistent across all channels.
These days, your customers — as well as potential customers — interface with your brand on a wide variety of platforms. Truly, "a bad customer experience at any point in the customer lifecycle can ruin your relationship," says SurveyMonkey. Your third-party vendors can make this experience consistent across all touch points by ensuring each customer has a positive, on-brand experience whether they're speaking with your reps in-person, over the phone, via video chat, on a social media platform, via email or through your website.
3. Make product knowledge a priority.
When your company rolls out new products or solutions designed to widen your customer base or serve your existing customers better, you undoubtedly put your internal sales, support and marketing teams through some training. But don't forget about your third-party vendors! Outsourced reps also need the same in-depth training about your latest products and services so they can do the best job selling them to the right customers and delivering a great brand experience for your company.
4. Use contact center feedback to improve your website and other digital properties.
Your third-party reps might be interacting with your customers just as much, if not more, than your internal teams. Use their expertise and knowledge of your customers' businesses, pain points and frustrations to make improvements to your website. CallCentreHelper.com offers the following advice: "Take note of what customers are calling for and improve the information available to self-serve, either on your website or in a central resource."
Can you add some helpful FAQs or user assistance content to your website that could answer the questions of several callers each day? Could you make your social media platforms more customer-friendly so they can more quickly get the information they need? Call upon the expertise of your outsourced reps to understand what information your customers need to have a better brand experience, as well as how to deliver that information.
5. Invite leaders to travel your "customer journey."
While this may not be feasible depending on the number of outsourced reps you have or where they're located, inviting leaders of your third-party vendor organizations to travel the customer journey through the departments of your company can help them better empathize with your customers and understand where they are coming from. Give them the true customer experience, from initial impressions from sales and marketing, through purchasing and contract signing, to onboarding and customer support. What's more, your third-party vendors may even be able to lend their industry expertise to improve your customer journey experience and boost your company image.
6. Involve your third-party vendors in new product innovation.
Your third-party vendors have gotten to know your customers well through servicing their accounts and helping solve their problems. Call upon this knowledge to help your product design and innovation teams develop the next best-fit solution for your customers. Third-party vendors may also be able to help you with products or services that can attract new customer types. Invite key team members from your third-party vendors to brainstorming sessions or town hall meetings to help your internal teams generate the next great customer experience and product ideas.
7. Stay three steps ahead of your customers' problems.
With the help of your third-party vendors, you can gather deep insight on your customers, their businesses and their pain points. You may be able to anticipate problems and challenges that will come their way, based on similar issues for others in their industry you've seen or current trends in the business climate. Rob Carpenter of Evergage writes: "By staying one step ahead of the customer, not only are you able to proactively solve problems and create a seamless customer experience, you are able to plan your customer outreach and personalize it." You'll deliver a great brand experience — and maintain the loyalty of that customer so you don't risk losing them to your competitor who might be more in tune with what's coming down the pike.
8. Don't be afraid to accept fault.
You know the old adage, "The customer is always right." Whether or not this is true 100% of the time, keeping your customers happy is crucial — even when that means setting aside your pride and accepting fault so an issue can come to a resolution and you can move forward in your relationship with that customer. SurveyMonkey explains: "The ability to swallow one's pride and accept blame or negative feedback is crucial. Whether your team works directly with customers or looking for feedback on social media, they've got to keep the customer's happiness in mind." Let your third-party customer support teams know that, sometimes, it's worth sacrificing a little pride to keep your customers happy and loyal.
9. Consolidate all customer data in a central location.
All team members — whether internal or outsourced — should be referencing and adding information about your customers to a central database. This way, there is one "source of truth" for information and history about your clients. Your customers will appreciate that they will have a consistent experience across your company, and they don't have to repeat themselves or reiterate the same problems again and again with each new representative they speak to. What's more, you can use this data for marketing or cross-sell/upsell purposes. Larisa Bedgood of Business2Community writes: "By applying customer analytics and segmenting your customers into groups based on behavior, you can send highly targeted messaging and offers based on your customers' needs and preferences." Use the customer data everyone helps compile to deliver a better brand experience and attract new customers.
10. Partner with like-minded vendors.
When you're shopping around for third-party vendors to support your sales, support, marketing or other efforts, making sure you select a partner who has industry experience and a proven track record may very well top your list of requirements. But, did you ever consider that the third-party vendor you choose should also hold your company's values? If you expect your third-party teams to buy into your company image and customer service commitment, you need to make sure they are open to doing so from day one of your engagement discussions with them.
The Intersection of Sales Experience and Vendor Management
Taking strides to improve the customer experience your third-party vendor teams deliver — and, in turn, the image your company portrays — isn't easy and won't happen overnight. Everyone at your company needs to be onboard with your vision for customer service, and understand its value. Blake Morgan of Forbes reminds sales leaders: "At the end of the day it's about priorities, it's about resources, it's about budgets and company focus. If the company only cares about the bottom line this will be visible in the customer experience."
Taking the time and resources to deliver a personalized customer experience that really hits home for your customers will cost your company a bit more upfront, but the payoffs in terms of customer loyalty, product innovation, referrals and much more will be well worth the investment in the future success of your company.
Source: http://blog.rdi-connect.com/vendor-management-10-sales-and-customer-experience-tips-youve-never-thought-of
Publish Date: May 12, 2016 5:00 AM
---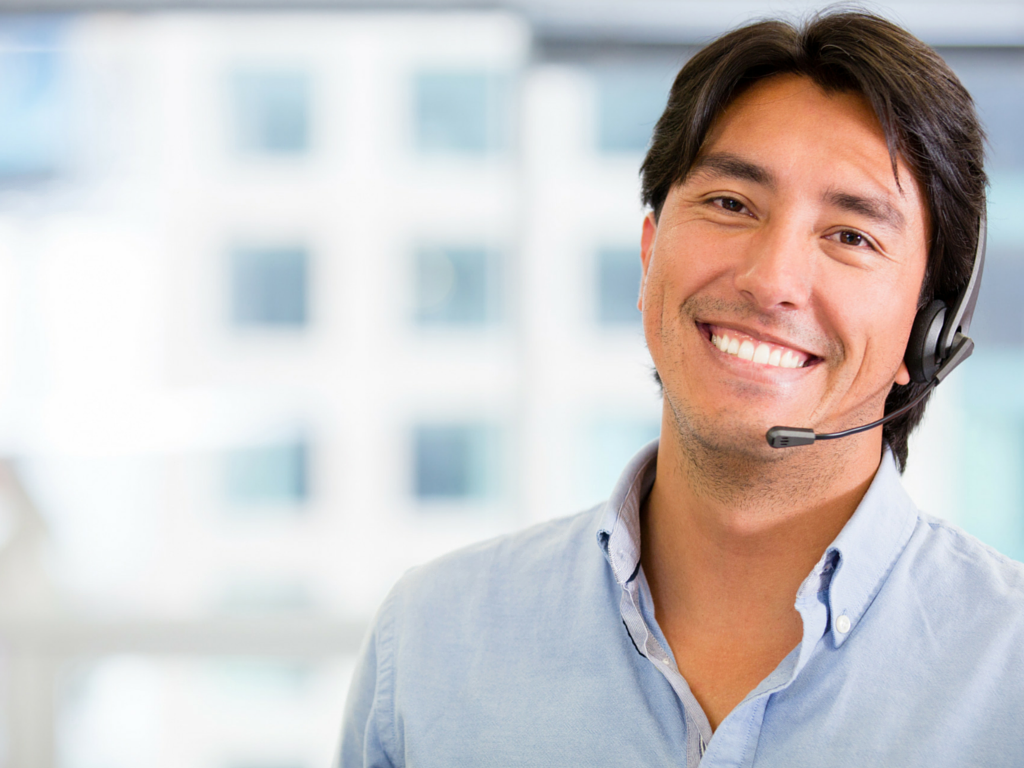 In the customer-centered age, the sales experience extends far beyond just closing the deal with the customer. Instead, sales should be integrated as part of your company's comprehensive customer service experience. Bruce Jones, Senior Programming Director at the Disney Institute, defines customer experience as "the sum of all interactions a customer has with a company." What this means is that each and every customer should have a positive, consistent experience with your company at each touch point and phase in the customer lifecycle.
Each and every department — sales included — within your organization must be committed to delivering an excellent customer experience throughout the customer's lifecycle to achieve peak success. If you want potential and current customers to trust your sales reps, you have to instill in your team that service doesn't end once a deal is made.
Make Customer Experience Your Company's Main Priority
The benefits of making the customer experience a main priority at your company can't be overstated. Tom Shapiro, CEO of Stratabeat writes: "The companies that excel at customer experience often boast strong loyalty rates, premium pricing and raving fans."
It's important that you and your sales team understand that sales performance today depends on more than just landing a deal. Daniel Newman of Forbes adds: "companies that want to really grow their business and gain a competitive edge should focus on customer service not just for the purpose of sales or after-sales, but also as a way to enhance their marketing efforts." He adds: "Traditional customer service has always been thought of as a post-sale activity, but that's no longer the case. Modern consumers expect brands to engage with them long before they have made up their minds to buy, and long after they've closed the sale."
And, satisfied customers return again and again because they trust your company to help them solve their problem, fill a need and to continue delivering an all around excellent customer experience.
How Your Sales Team Should Be Collaborating With Your Other Teams
Up until now, your sales team may not have understood the crucial role they have in the customer experience your company serves. It's important that they take the time to learn from other departments in your company such as customer support and marketing. George Jacob of PeopleMetrics lays the following four foundational areas of customer service: communication, goal setting, measurement and feedback.
Communication.

Making sure that everyone is on the same page in terms of customer experience is key. Consider setting regular monthly or quarterly check-ins between departments to monitor how your customer experience is tracking. Keeping these open lines of communication helps remind everyone in your company that they have an important role to play in delivering a great customer experience.
Goal setting.

Setting measurable, realistic goals for how individuals and departments across your company can work to improve customer experience is another great way to keep everyone involved. At the regular check-in meetings mentioned above, have everyone report on the status of their past goals and outline the upcoming goals towards which they'll be working next.
Measurement.

Goals are only meaningful if they can be effectively measured, so make sure you have a process in place by which management and team leaders can help team members track their goal progress. Jacob explains how measurement "helps everyone understand your progress in improving the customer experience."
Feedback.

Solicit feedback from your customers to get a first-hand picture of how your customer experience improvements are tracking. As Jacob writes, "feedback brings the customer into the day-to-day operations of your business" as well as keeps "you honest by giving you an outside perspective of your actions."
Your sales team should approach these areas in terms of how to best work cross-functionally across your organization in order to make your customer experience the very best it can be.
Today's Omnichannel Customer Experience Means Consistency is Key
Today, your customers interact with your company and your associates via more channels than ever before: in-person, over the phone, via video chat, on your website or blog and through your social media pages. Because they're potentially connecting with your brand in so many ways, it's critical that the customer experience your company delivers is consistent across all touch points.
Newman of Forbes writes: "Brand-customer interaction is happening over many different channels and consequently, customers have come to expect top-notch service and assistance on all of them." However, many companies today are struggling to make this happen — and understandably so. It can be tough to stay on top of customer engagement on, say, your Twitter or Facebook accounts on a daily basis.
A 2015 Northridge Group study found that 42% of consumers expect a response from companies on social media within an hour; however, a full one-third of people who contact a company via social media regarding a customer service issue or inquiry never actually get a response. Obviously, there's room for big improvement here. Making the effort to ensure your company is responsive to customers and potential customers via your communication and marketing channels will be well worth the effort in making a great impression as a positive, helpful and responsive company.
Delivering the Experience That Customers Want to Receive
Consumers are more empowered in the age of the customer. Newman of Forbes writes: "Today, customer service reps not only require a solid understanding of consumers and their behaviors, but they also need to deliver services in the ways buyers prefer." Jones of the Disney Institute outlines the following three ways in which your company can begin improving your customer experience today:
Create an organizational common purpose.

Start by carefully defining the customer experience you want your company to deliver — and then share that view across your company. Make sure that each department truly understands their role in making that experience happen for each and every client, so that you can deliver a consistently positive experience across all touch points.
Get to know your customers holistically.

Really getting to know your customers and their business needs will set you apart from your competition, and keep your customers loyal to your company. Jones explains: "Truly understanding their needs, wants, and emotions and the industry stereotypes is the key to creating personalized interactions."
View exceptional service as an economic asset instead of an expense.

While taking the time to really get to know your customers, their needs and their pain points will take a little more time upfront, the payoffs will be great — including loyalty and referrals.

Try not to think of delivering excellent customer service as a "nice to have", but rather as an intrinsic requirement of today's sales experience.
Sure, delivering a more personalized customer experience can take more time and effort on the part of your sales reps and other team members, but research has shown that doing so is worth the extra effort. In fact, you might be surprised to learn that customers are actually willing to pay more to get a better customer experience. A Harris Interactive study found that 86% of respondents stated that they would pay more for a better customer experience.
Don't Miss the Mark On How Sales Impacts Customer Experience
If you're a sales leader invested in improving how your team fits into the overall customer experience, your department will be poised to foster loyalty, delight new and existing customers and take advantage of every sales opportunity that exists before, during and after a sale. You'll be building solid relationships with customers so they trust you before the initial purchase, trust any upsell/cross-sell recommendations you make and trust your brand to make referrals. Shapiro of Stratabeat goes on to say, "Focus your marketing organization like crazy on improving the customer experience, and your brand can expect greater customer acquisition, retention, and buzz, all leading to accelerated business growth." Don't fall behind in the important movement to align your customer experience with all areas of your company — or risk losing your customers' loyalty and business to your competitors.
Source: http://blog.rdi-connect.com/why-the-sales-experience-is-more-important-than-just-making-the-sale
Publish Date: April 28, 2016 5:00 AM
---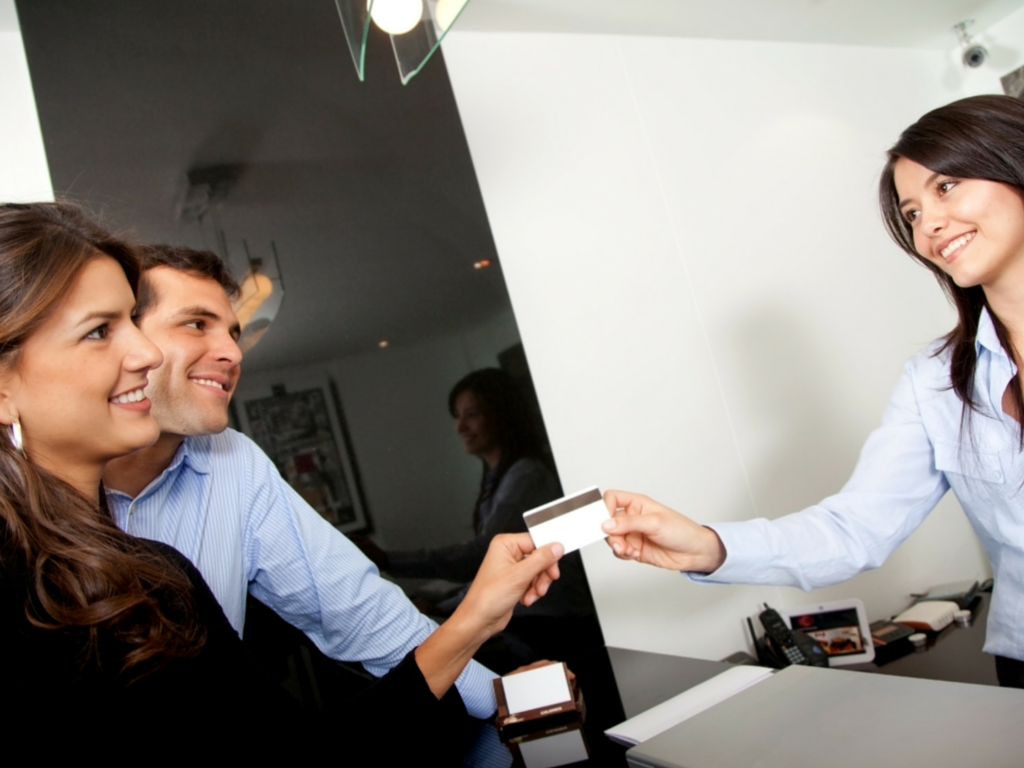 Aligning sales and the customer experience benefits more than your bottom line — it helps grow your customer base, too. As a sales leader, paying close attention to the experience your company delivers to each and every customer is important because doing so is absolutely essential for sales success in the modern sales landscape. As Brett Relander of Entrepreneur points out, "it is more important than ever for retailers to focus on developing customer experiences that enable them to grow and retain their customer base." The customer holds the power in their hands — and the customer experience you deliver goes a long way in determining whether that customer will return to your company in the future for more services or will refer peers.
1. Make the experience personal
One of the keys to building a loyal customer base and boosting your customer experience is by delivering a personal experience. You need to offer a great customer experience your clients remember positively, which will keep them returning to your business time and time again. Relander of Entrepreneur writes: "It is this personalized treatment that adds true value to a purchase, and injects tremendous loyalty into your customer base." Strive to make each and every interaction with your customers personal by paying close attention to their needs and pain points, as well as how the solutions they currently have in place are working for them.
2. Show empathy for your customers
Empathy for your customers isn't something that can be faked — make sure your sales and support teams are equipped to deeply understand your clients' needs so they can truly be empathetic. Colleen Francis of SalesHQ provides the following tips to help cultivate empathy: "Ask questions, take notes and lean in to show that you're engaged in their answers." When your reps take a real concern in your customers and what is important to them, your customers will appreciate that you see them as unique and valuable, creating a more personal experience. And, they will be more likely to do business with you again in the future.
3. Foster open communication across your organization
Making a conscious effort on a daily basis to share information that pertains to specific customers and their relationship to your company across departments is essential in the modern sales landscape. One quick way to turn a prospect off of your company is by giving them a disjointed customer experience in which they feel their time is not valued and information they've provided to a member of your support team has not been relayed to your sales team. Alex Shipillio of Influitive suggests holding weekly, monthly or quarterly updates between your sales, marketing, support and customer engagement teams to make sure everyone is on the same page. In these meetings, "share wins, areas for improvement and plans for the future" across the departments.
4. Give a little to get a lot
Make sure your sales reps are focused on the customer's journey — not on making the sales process all about your company. Instead, they must first listen to customers' needs to understand how your solutions can best serve them. What's more, your sales team should be prepared to "give a little" before they see a real ROI of time and resources. Francis of SalesHQ suggests giving things that increase the value of your business relationship with that client, such as "a referral to a partner of yours, a solution to a business problem that you read about or heard from someone else, or even help finding a new dentist!" Taking the time to listen to the customer's needs and being willing to offer something before your company ever gets anything in return will go a long way in providing a great customer experience.
5. Be honest with your customers
Don't assume you know everything there is to know about your customer (because you don't) and don't assume that your company's solution is going to be the best fit for every client (because it isn't). Francis of SalesHQ suggests opening with customers in the following vein: "I don't know if there's a fit between what you need and what I have right now, but I'm hoping we can explore that in more detail during this meeting." Cut to the chase and ask meaningful questions, listen to the responses and see how your company and prospects can partner in key ways.
6. Don't get ahead of the customer's journey
Yet another reason your sales team needs to be in sync with your customers is so they understand where each customer is in the decision and purchasing journey. As Francis of SalesHQ points out, no one proposes on the first date — so don't expect to land a big deal in a first or even third encounter. Instead, take the relationship one step at a time to gauge where the customer is on their journey with you. Don't risk leaving prospects with a bad taste in their mouth about your company by rushing them to decision. Francis warns: "When the sales person is trying to close while the prospect is still evaluating options or determining risk, trust is broken, the prospect feels pushed and the sale comes dangerously close to disappearing."
7. Solicit candid customer feedback
Once you've made improvements to your customer experience, it's important that you track how your teams are doing so you know what's effective and what's not. Solicit meaningful feedback from your customers to understand what your reps are doing best and the areas that need attention. Go one step further and ask for feedback from prospects who have chosen to go with a competitor. Finding out why they didn't choose your company is invaluable information in the continual quest to improve your customer service and product offerings.
You may need to consider offering an incentive for customers to complete the survey — and that's OK. Time is valuable, but so is the feedback customers and prospects provide. You should consider any money spent on an incentive — whether it's an iPad drawing or a $100 Amazon gift card — as an investment in the improvement of your customer experience.
The time is now to improve your customer experience.
Aligning sales with the customer experience is key to driving sales and winning new business in today's sales climate.
Today more than ever, customers expect and value a consistent experience, whether they're working with your reps in person, over the phone, via email or video chat or browsing your website and blog. Use the tips above to make sure all departments of your company — from sales and support to product development — are committed to helping your customers through each step of their journey.
Source: http://blog.rdi-connect.com/7-tips-for-aligning-sales-and-the-customer-experience
Publish Date: April 14, 2016 5:00 AM
---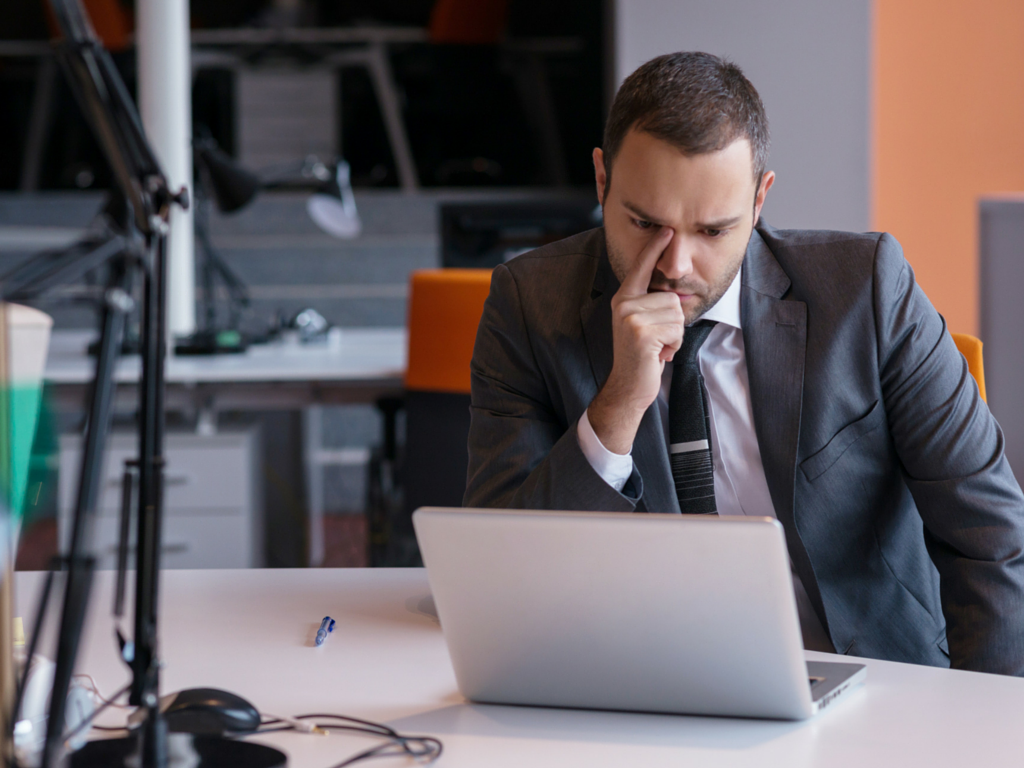 Is your outdated sales process detrimental to your company's growth and your team's sales performance? How today's consumers make decisions is complex and not to be ignored, so you must be ready to adapt your sales process to ever-evolving customer needs. As the sales professionals at Accenture Consulting have written, today's sales teams "must transform their traditional sales approach to a more dynamic sales capability that can help meet the needs of the Nonstop Customer." And to keep up with 'Nonstop Customers,' you must have an agile sales process.
Mark Allen Roberts, national sales manager of H-P Products, reports: "Companies who have agile sales make strategic adjustments in their sales team based on their business and market(s) life cycles and achieve increased sales." The time is now to assess your sales process and strategy to make sure they are optimized for modern consumers and the ways that they want to experience working with your company. Only with this in mind will managing sales performance become proactive, rather than reactive. Let's dive into some key changes sales leaders need to make today.
How the Sales Process Has Changed
It may be time to throw out everything you know about the sales funnel. Frank V. Cespedes and Tiffani Bova of the Harvard Business Review have written that, rather than working through the traditional sales funnel, today's "buyers actually work through four parallel streams to make a purchase decision." Cespedes and Bova have identified the following four parallel streams through which potential customers travel to make a decision:
Explore. Buyers learn more about brands or products that will best fit their needs by conducting their own exploration, such as by talking to their peers or doing research online.

Evaluate. Armed with some brands or solutions uncovered through their own research, buyers now closely evaluate the options at hand.

Engage. At this point, the buyer connects directly with a representative from the brand to gather even more information or solicit a proposal for services.

Experience. The buyer has purchased the solution and is using it in a pilot phase, so he or she can continually adjust for business needs and assess whether or not that solution fits those needs.
The days of just making a sale to meet a goal are over — sales teams now must compete with other similar companies to provide both a superior experience and product to achieve sales goals. How do sales leaders begin to make this transformation?
Why Being Agile Matters
Quite simply, your sales team must become agile to adapt to your customers' needs — or risk being left behind by competitors who are more in sync with the modern sales landscape. As Cespedes and Bova of the Harvard Business Review have pointed out, "any effective sales model must adapt to changing buying protocols, not ignore or resist them." Being agile means being ready and able to meet your prospects where they are, at any point in the purchase journey.
Accenture Consulting reports that "Nonstop Customers are 58% through the buying process by the time of the first sales call." Don't make the mistake of leaving prospects hanging and left to find information about your company and solutions from third-party sources. Instead, make sure you are working with marketing to reach prospects early in the sales process. Break down organizational silos to determine what marketing tactics can work to bring in warm leads, and develop a sales follow-up process that reinforces the connection made with marketing. This might mean that your sales team follows up with leads differently based on how they came in, but that's a cornerstone to an agile sales transformation.
Adapt to Serve the Nonstop Customer
Moreover, Accenture Consulting writes: "Agile Sellers architect their selling process to serve the Nonstop Customer, embracing digital and the cloud as catalysts for change, and evolving operations to be the 'insight engine' for sales." Using customer data from marketing to enhance the customer experience once sales and support are in contact with leads is key to maintaining agility.
Additionally, your sales reps will need to be ready to make a few changes to keep up with your new agile mindset. Paula Chiocchi of BizFactz explains how the salesperson's role is evolving: "As today's savvy buyers demand instant information and more online interactions, the role of the sales person to meet these needs has evolved — and probably for the better for all." Chiocchi goes on to describe three key ways in which sales agents must learn to adapt to the new sales environment:
Salespeople add more immediate value. Today's sales teams must be quick to build solid rapport with prospects, understand their needs and tailor their sales pitches to them. Gone are the days when salespeople had weeks or months to build a strong, one-on-one relationship with prospects. The attention of potential clients must be captured immediately through meaningful, relevant communications and information.

Buyers prefer online engagements. Today's decision-makers are busier than ever, and often work in short bursts of time and prefer to engage via email or online collaborative conferences (where sales agents can share their screens to do product demos). They often don't have the time or interest to meet up face-to-face, so it's important that your sales agents have the tools in place to support these on-demand digital communications.

Reps sell more via inside sales, less sales in the field. A targeted, focused inside sales team is key to success in this new sales climate. Inside sales teams usually connect with prospects remotely, and often with the support of contact center support teams. They are able to interface with more prospects, more quickly, since they are not physically traveling to each location.
Knowing Your Customer
To ensure you and your team can adapt to this new agile approach to sales, it's essential to have a clear view of your customers. Although this may seem obvious for any seasoned sales professional, knowing your customers today means more than it did 10 years ago.
Cespedes and Bova of the Harvard Business Review cite research from Gartner which found that "across all buying streams, buyers emphasized that interactions with sellers — technical demonstrations, sales presentations tailored to my company's need – should be about the buyer's needs." This is really nothing new, but managing sales performance today depends on it. Luckily, tailoring your sales process around customers' needs isn't all that difficult. As Amy Guarino of Marketo points out, "there has been a dramatic increase in the amount and quality of information that's available to you about your B2B customer."
Use your digital resources to learn as much as you can about the company, the individual and even the industry to which you're pitching your solution. Pay special attention to mergers and acquisitions, organizational restructuring and special challenges in the industry. Having done your homework upfront, you will be much better equipped to provide the prospect with relevant information and not risk the prospect feeling like another company might care about them more.
Speaking of the importance of knowing your customer, don't be afraid to try something new to capture and retain their attention. Guarino of Marketo suggests trying a new email subject line, responding differently to various behaviors, using a new call-to-action or sending the prospect a new set of marketing materials. Then, "test, measure, and share the results with your colleagues so that you all can learn, improve, and be on the same page." Plan to continually adapt and change your processes according to what's working and what's not — that's the crux of agility.
Salespeople Remain Just as Important Today as Ever
It's important to note that, despite the fact that agile is normally synonymous with new digital tools, your sales team is more important than ever to help carry out an agile sales process. Without their personal touch, agility would be dependent on marketing and sales automation, which isn't what today's consumers want. Cespedes and Bova of the Harvard Business Review explain: "Salespeople have not been replaced by digital, and providing relevant solutions remains key in most B2B buying scenarios." Even in the recent shifts of consumer-centric sales cultures, know that you and your sales teams still have a major impact on attracting the prospect, managing sales performance and keeping the customer happy. Use the tips above to assess your current sales process, make needed adjustments, get everyone in your company on the same page and see big wins in terms of crafting an agile sales process that improves your company's customer experience.
Source: http://blog.rdi-connect.com/why-your-sales-process-isnt-agile-enough-for-todays-consumers
Publish Date: April 7, 2016 5:00 AM
---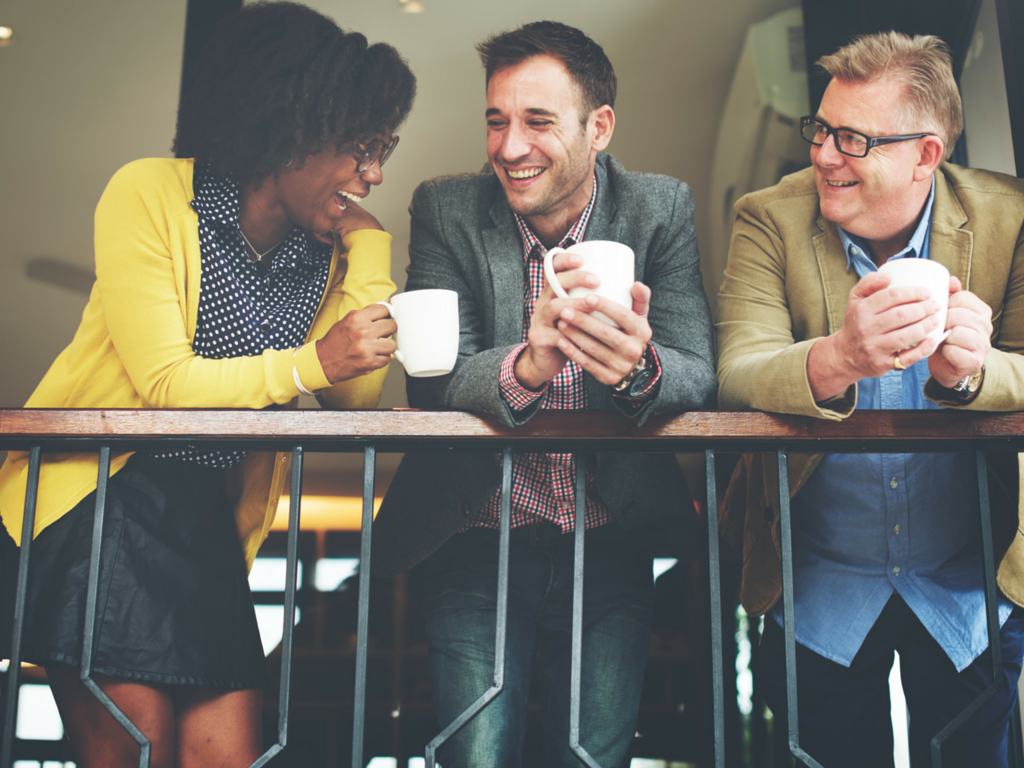 When it comes to managing the performance of your inside sales team, there are a lot of platforms, tools and options at your disposal to facilitate improved productivity and results. But, which ones are really worth your investment and your reps' time? Here we break down the top 10 types of tools that we think are valuable for inside sales teams in 2016.
Sales Performance Management Tools to Give Your Inside Sales a Major Boost
Sales industry software vendor VanillaSoft reports that a software-based platform can help today's inside sales teams in the following key ways: A platform "simplifies how inside sales teams work and collaborate [and] makes it easier for sales managers to set goals and objectives consistent with future growth." Help your inside sales team navigate the market and improve their productivity with these great tools for success.
1. CRM (customer relationship management) platform. You likely already have one of these in place to help your inside sales team track and manage their daily activities, but it may be time to reassess the specific CRM your company uses. Mary Kremer of InsideSales points out the importance of finding just the right CRM for your company and industry: "…finding a CRM that works with your business model is the first step to increasing your productivity and sales." Don't settle for a CRM that "just about" meets your needs — it's worth spending the time to research all of the vendors out there to find the best fit for you.
2. Mobile app CRM. If your sales reps call upon prospects out in the field, it's important that they are able to immediately track and report back on their meetings — so they don't forget to capture key data and management can always maintain a clear picture of how sales are progressing. If this sounds like something that could be beneficial for your company, consider choosing a CRM that has a mobile app component. Simply install the app onto the smartphone or tablet of your reps, make sure you provide some training on using it and your reps will be better equipped straightaway to report on sales meetings.
3. Fresh contact lists. If your company is looking to grow its revenue, having a continual stream of new contacts is critical. If your internal or third party contact center sales teams don't have the resources to be continuously generating new contacts, consider partnering with a contact list service that provides names and contact information for you. But, as always, remember a smaller amount of promising leads from your target market are much more valuable that dozens of so-so prospects.
4. Standard email templates. Making sure your inside sales team is using a standard email template is important for brand messaging and consistency — but making sure that email hits your target with some pizazz is even more important. Don't run the risk of becoming just another piece of junk mail in prospects' inboxes. Instead, work with your sales, marketing and support teams to craft various email templates that will really hit home with your leads.
5. Automated contact routing. It's easy — and probably natural — for your salespeople to want to spend the most time calling clients and prospects with whom they already have a good rapport. But, doing so can result in missing out on capturing the attention of other promising leads. Instead of calling the next easiest prospect, writes VanillaSoft, "Your salespeople will automatically work on the next-best lead — the lead your company has defined as the all- important priority at a particular time." So, you'll maintain greater control over the specific prospects that your team is calling each day.
6. Screen sharing. As Kremer of InsideSales writes, "If you want to sell your product, you've got to be able to do remote demos." Screen sharing tools are cheap (sometimes even free) and easy-to-use these days, so your inside sales teams have no excuse for not being able to preview your products to prospects in real-time while on a sales call. Just as with in-person meetings, your sales reps should practice providing a demo over the phone to make sure the process is smooth and impactful for all involved.
7. Preview dialing. This method of automated calling is helpful so your sales team can "preview" the next call they'll be making, so they can be fully prepared for the contact. VanillaSoft explains how this works: "Consider this a stage-gate process where your dialing platform takes your company's long sales cycle times into consideration by feeding your salespeople with essential data and notes from that last call." Your sales team will be more confident going into the call since they have all the data they need to have an informed conversation, and your prospects will be happy that their time wasn't wasted.
8. Progressive dialing. When your inside sales team has a long list of calls to make and they don't necessarily need a lot of details about each prospect on that list, using a progressive dialing tool might be your best bet. The list of prospects on a progressive dialing list aren't "cold calls," though. VanillaSoft points out: "Qualified leads have been preselected."
9. Email scheduling. You probably already know that email is a great way for your inside sales team to reach and impact prospects. But, did you ever consider that the time of day makes a big difference as to whether or not that email will ever be read and considered by the prospect? It's true. You can use an email tracking software to get a handle on when the most sales emails are being read by your prospects, and then install an email scheduling plug-in to automatically send out your reps' sales emails during those timeframes.
10. Social media email plug-in. While this may not be appropriate for all business types, a social media email plug-in provides your sales reps with a meaningful glimpse into the full online life of an email contact. Allison Tetreault of AG Saleswork explains that the plug-in "gives a quick overview of your email recipients and prospects — including their picture, email, location, job title, and social networks, as well as any previous email interactions you've had with them." This information displays in the sidebar of the email platform, so it doesn't interfere with the rep's workflow. Consider a social media email plug-in for your reps if an ultra-personalized approach is key to your sales process.
Sales Tools Provide a Boost to Management, Too
The inside sales tools we've discussed above aren't just great to enable your sales teams to do their jobs more effectively and efficiently — many of them are also excellent at helping leaders better manage their reps. Inside sales software goes a long way in enabling managers to keep a better handle on what their teams are doing at all times, VanillaSoft points out: "Managers must manage the sales team's activities, provide timely guidance, and ensure that the company's value proposition is properly conveyed." Invest in tools that help your sales team deliver a better customer experience at each and every point of contact, whether that's email, phone or in-person. When your inside sales reps are confident that they have the tools to succeed in selling your products and services, the stars are the limit for your continued sales growth.
Source: http://blog.rdi-connect.com/10-tools-to-enhance-the-performance-of-your-inside-sales-team
Publish Date: March 31, 2016 5:00 AM