RDI Corporation - ContactCenterWorld.com Blog Page 3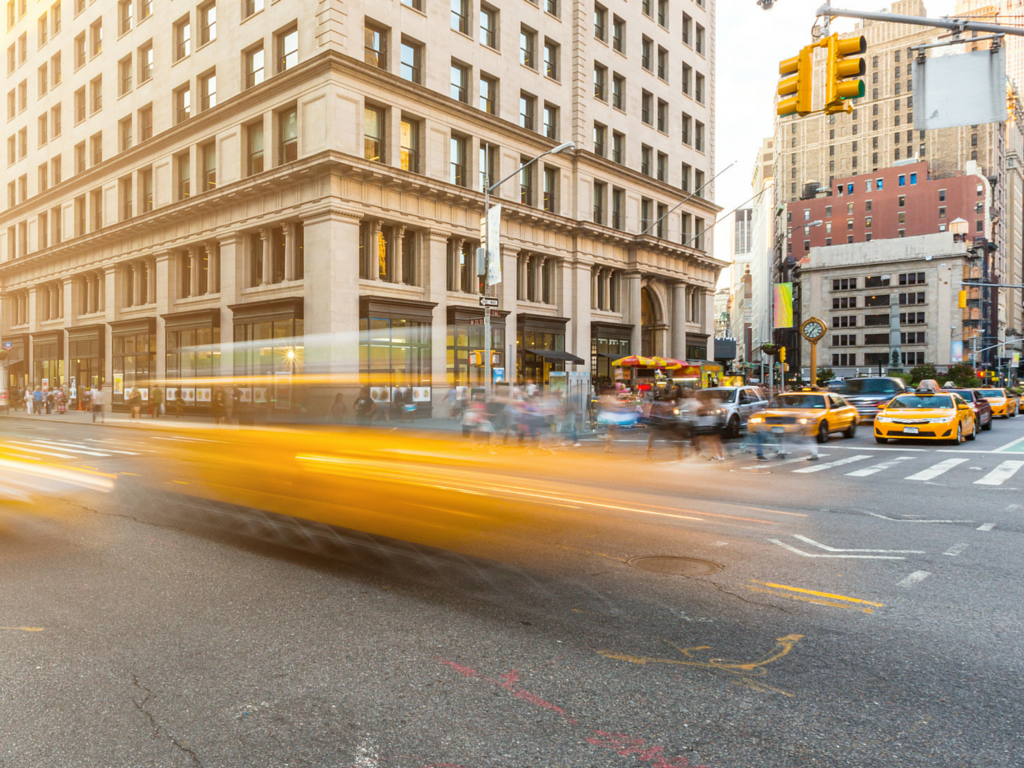 When you equip your sales team with knowledge and insight on your customer experience, you'll significantly improve your company's overall sales performance. Your sales teams — whether they're in-house or third-party contact center teams — need education on the overall customer experience that your company wants to achieve. Agents will only be ready to support your customer-focused strategy if you keep them coached on what your specific customer-focused goals are and how you can all work to achieve them, no matter the job role.
Defining Customer Experience in Sales Today
First and foremost, understanding and improving your sales experience from your customer's perspective starts with making sure your sales process is buyer-centric. Scott Albro, CEO of sales research firm TOPO, writes: "Your sales process needs to be about how the buyer buys, rather than how sales sells." Albro calls this approach the "buyer-responsive sales process," in that your sales team cultivates and adjusts their sales tactics according to buyer needs and to continually improve the customer experience. Don't make your sales pitch about your product — make it about how your company can specifically meet your customer's needs.
Similarly, John Goodman of SalesForce writes about the importance of moving towards a proactive customer experience, meaning that your sales and support teams truly understand your customers' needs so that they can anticipate what will come next and the products and services your company offers that can fill their needs. Goodman suggests taking these three steps to start delivering a more proactive customer experience:
Act on what you know is about to happen to the customer.

Predict what will probably happen and take action, warning/educating the customer.

Predict what might happen based on previous experience with similar customers in similar situations.
When you take a more proactive approach to the customer experience, your customers will reward you with their loyalty and referrals. They'll appreciate having their needs addressed quickly and honestly, and that your team keeps an open line of communication with them to help keep their business running smoothly.
Consider How Your Customers Experience Your Sales Process
Your company doesn't exist without the business of your customers — so make sure your overall sales strategy caters to those customers, not solely to your bottom line. All aspects of your sales process should relate to delivering an excellent customer experience. Here's how to infuse customer-centered service into all facets of your sales process:
Inbound sales. At its core, inbound sales should focus on the needs and wants of your prospects. Specializing in marketing and sales, New Breed CEO Patrick Biddiscombe writes: "Inbound Sales is the process of focusing on individual buyers and their personal needs, points of pain, frustrations and goals." Your sales team should tailor their inbound sales strategy to each prospect they approach, including knowing their pain points, industry challenges and business goals. Biddiscombe goes on to explain how inbound sales must put the client's or prospect's needs before the needs of your company and sales team.

Outbound sales. In outbound sales, your team is usually cold-calling a list of prospects to gauge their needs and interest in your products. This can be a monotonous task that often leads to a lot of dead ends and voicemail boxes. But, your sales team can tweak their outbound sales strategy by thinking about how best to approach different types of prospects for different products. They should consider how different customer types — such as B2B or B2C, Millennials or Baby Boomers — would be most receptive to their message. Some people are best approached via an in-person meeting, some would prefer a phone call, while still others would prefer a simple email or LinkedIn message. See more about how to define your customer types and their specific needs through creating detailed, research-backed buyer personas below.

Customer service. Digital marketing specialist Brett Relander of Entrepreneur explains the importance of personally recognizing your customers each and every time your sales and support teams interact with them. He says, "It is this personalized treatment that adds true value to a purchase, and injects tremendous loyalty into your customer base." At every touch point with your company, your prospects and customers alike should feel valued and understood. Taking the time to really get to know each customer can truly make the difference between a short-term engagement and many years of business partnership.
Implementing Your Vision into Your Sales Teams
Sales leaders need to develop a playbook for their entire staff — whether in-house or third party contact center staff — and ensure that every single sales agent understands their important role in the overall experience. Albro of TOPO suggests developing "a detailed buying process map that shows the key activities, objectives, and conversions that a buyer engages in as they make a purchase." Use this richer understanding of your prospect's journey through your sales funnel to make improvements with the customer experience in mind.
Use various types of content to reinforce your brand messaging and product features to your prospects and customers each time your sales team engages with them. It's important that your sales teams really get to know your prospects so they can deliver content that's relevant and meaningful for them. As Albro of TOPO writes, "Creating content packages that are specific to different types of buyers will increase engagement and conversions." Don't assume your marketing and product content should be one-size-fits-all; on the contrary, different types of prospects respond differently to different types of content. Albro goes on to remind sales teams to make "sure your content speaks to what the buyer wants rather than what you're selling." So, make sure your sales and marketing teams work together to deliver impactful, customer-centric content to share at each phase of the buying process.
Use Buyer Personas to Reinforce Your Customer Strategy
Thinking about your sales process and related content and communications in terms of buyer personas is another great way to make sure you're keeping your focus on the customer and their needs. Content marketer Sam Kusinitz of HubSpot defines buyer personas simply: "A buyer persona is a semi-fictional representation of your ideal customer based on market research and real data about your existing customers." Do your research to learn details about your target market: what are their pain points, their business goals for the quarter or year, what motivates them to make a decision or choose a product. Armed with this detailed information, you can create momentous content and messaging that your sales team can deliver at just the right moment for optimal impact.
Shifting Your Sales Performance Strategy to Focus on the Customer
From consistent coaching on how you want prospects to experience your brand to monitoring sales calls to ensure your agents are communicating effectively and meeting your expectations, boosting your sales performance in the age of the customer depends on how well you execute an overall strategy as a leader. The first step to improving your customer experience is to map out how a prospect or customer experiences your company. Then, armed with that information, you can make real changes to your sales and support process to make sure everyone maintains their focus on the customer at all times.
Improving your customer experience is an iterative process; don't expect to get it right the first time. Solicit candid feedback from customers to help you make continual improvements to your process — and to keep your customers loyal and your sales performance strategy on target.
Source: http://blog.rdi-connect.com/the-intersection-of-your-sales-performance-and-the-customer-experience
Publish Date: March 24, 2016 5:00 AM
---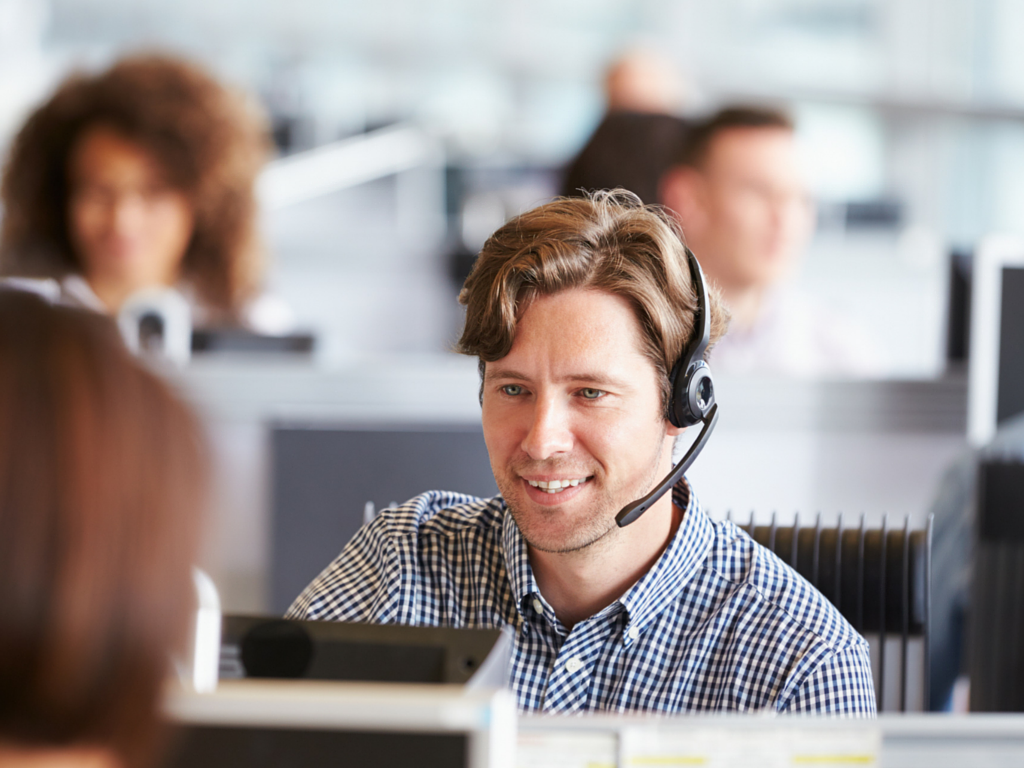 Partnering with a third party contact center is a great way to boost your company's sales and meet your overall performance goals. However, as Nikita Arora of Ameyo writes, "The operational performance of a call center must be effective to help the business achieve the desired goals." Read on to learn how you can effectively manage your contact center sales team to ensure you see the results you're investing in.
How a Contact Center Can Boost Your Revenue
Adding a contact center as a new revenue stream is a great way to boost your company's overall sales revenue and performance. Here are just some of the ways that an outsourced sales team can augment your internal sales efforts:
Warm up sales leads. An outsourced sales team can help boost your company's revenue by warming up sales leads before passing them off to your internal sales agents. So, your internal team won't waste their time cold-calling prospects that have never heard of your company and services. Instead, the prospect will already be well versed in what you have to offer by the time your internal sales team spends any time with them.

Keen understanding of your industry and clients. Contact center sales teams are experienced in a wide variety of industries, so they won't have to start from scratch to begin working with your company and customers. Partner with an outsourced sales team that has a proven track record of working well with the types of customers you target to maximize your outsourcing dollars.

Handle day-to-day customer service. You can rely on a contact center team to handle your day-to-day customer service for your company. They can field calls directly from your customers, and answer questions quickly to cut down on hold time. Happier customers means more referrals, and more referrals means more revenue.

Anticipate client questions and needs. Because the contact center team will be working closely with your customers and prospects and they already have deep experience in your industry, they'll be ready to anticipate client questions and needs. Not only does this improve your company's overall customer experience, but it shows those customers your company cares about solving their problems. In today's customer-centric world, this is key to winning new business and retaining valuable customer relationships.
How to Best Manage Your Contact Center Sales Team
There are a variety of tactics you can use to best manage the sales performance of your contact center sales teams. Arora of Ameyo suggests adding a spirit of competition to ensure agents hit their monthly goals. When salespeople are properly motivated by friendly competition among their peers, they are more likely to hit their numbers. In this way, "Managers can motivate their employees by coaching their agents to fill their knowledge gaps, develop agent's self assessment programs, and identify best practices to improve agent's missed KPIs."
Additionally, it's plain and simple: you have to know what's going on with your outsourced sales team if you expect to properly manage them. Monitoring the sales calls of your outsourced team is a great way to better understand why their performance might be lagging and how you can help them make improvements. By listening to sales calls, you might determine that a sales rep needs additional training on a certain sales tactic or needs more information about a new product you've released, for example.
Furthermore, strive to find partners that pride themselves on being an extension of your company. For instance, partnering with a contact center that actually designs its facilities around your brand once you hire them will help those sales agents feel like part of your organization. In turn, your customers will experience communication with a team of agents that are completely in sync with your company's tone, goals and culture.
Give Your Sales Team the Tools They Need for Success
Make sure that your contact center sales team has access to sufficient information about their workload and the customers they're serving. Shauna Geraghty of Talkdesk writes: "Agents that have access to real-time information like how many callers are in the queue, the status of other agents, longest waiting time in the queue, average abandonment time and average waiting time can better adapt to the call center's needs and make more informed decisions based on this information." Sales reps that have comprehensive information about what type of calls are coming their way in the queue are less likely to be flustered or overly stressed, and will be better equipped to focus on the customer on the phone at that moment.
Additionally, making sure your reps have all the information they need, front and center, when they have a customer on the phone is key to the success of their tasks and the satisfaction of your customers. Geraghty explains: "When agents have all the information they need popup in the browser in front of them as the phone rings, long gone will be the days of searching through multiple systems looking for the information they need to resolve the customer's issue." They will be able to serve that customer quickly and more accurately, and move onto the next call in their queue to keep wait times low. Geraghty suggests considering investing in contact center-specific software that keeps all customer information organized in a single place for your reps.
Improve the Sales Performance of Your Outsourced Teams
Mike Aoki of Reflective Keynotes suggests implementing the three following tactics to improve the sales performance of your contact center sales team:
Hold a sales skill workshop. Aoki argues that great customer service skills alone aren't enough these days. In addition, your sales team needs to attend workshops related to cross-selling and upselling so they can learn to not only attract new business, but upgrade existing business whenever appropriate. If you don't train your outsourced staff on these important revenue-generating tactics, then you risk missing out on valuable sales opportunities.

Train in-depth on product knowledge. Just like your internal sales team, your contact center sales team should know your products and services inside and out. Aoki suggests: "During team meetings, have each call center Agent take turns doing a five minute presentation on the key selling benefits of a product." This way, salespeople will sharpen their sales skills and get valuable practice pitching your products.

Show how you stack up to competitors. Not only should your sales team fully understand the features and benefits of your products, they should also be well versed in how they stack up against those of your competitors. Aoki suggests that all sales team members have a smart answer ready when a client says, "But your competitor offers…", to ensure they're ready to show how your company offers the best solutions for their needs.
Geraghty of Talkdesk suggests enhancing the contact center work environment in order to boost productivity and success. Some companies today are moving to cubicle- and wall-free environments that break down barriers between contact center agents, managers and executives. Take initiative when working with your contact center partner to help craft a sales environment you believe will be conducive to better morale, and in turn, better performance.
Manage the Sales Performance of All of Your Sales Teams for Big Growth
Partnering with a contact center sales team is a great way to boost your sales — but it's important that you are managing sales performance effectively to achieve your desired ROI. Make sure you're equipping your external sales team with the tools, tactics, goals, coaching and work environment they need to be successful. Devise a strategy that facilitates smooth handoff of customer data between your in-house and outsourced teams. When you take the proper proactive actions, managing your third party vendors will feel just like managing your internal teams.
Source: http://blog.rdi-connect.com/best-practices-for-managing-the-sales-performance-of-contact-centers
Publish Date: March 17, 2016 5:00 AM
---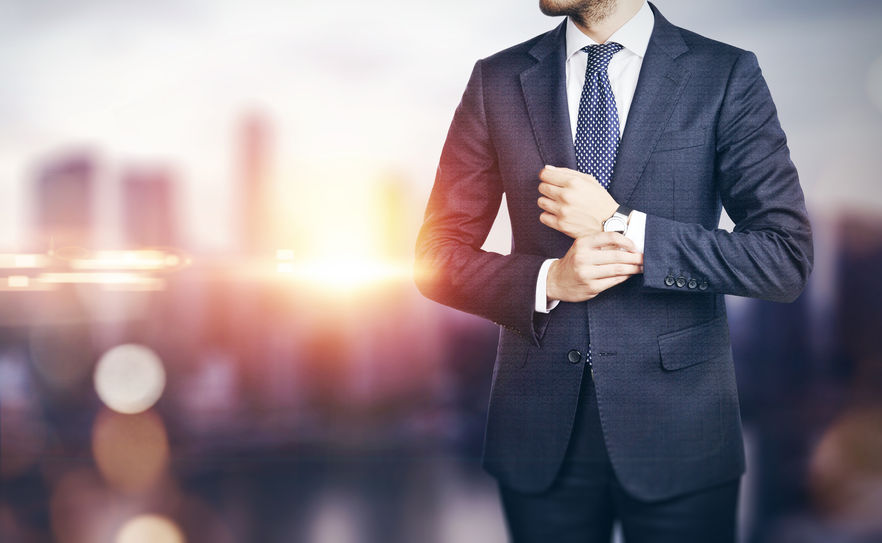 Looking at the big picture, personalizing your sales follow-up process across all of your vendors and teams may seem impossible. But, consistently and strategically following up on worthwhile leads will make the difference between a stagnant and a record-breaking year for your sales team.
As you probably already know, the majority of sales aren't going to happen on your first meeting or contact with a prospect. But, did you realize that, on average, only 20% of sales leads are followed up on? Robert Clay of The Marketing Donut reveals that "80% of potential opportunities are lost without trace simply due to lack of follow-up." Clay goes on to write, "People and companies who don't follow-up, who do nothing to build up that trust and relationship, cannot succeed, especially in today's tough economic climate." Teach these follow-up best practices to your sales team, and they're sure to have improved sales performance.
1. Maintain a regular follow-up cadence.
Many prospective customers can take weeks, months or even years to finally decide to choose your company's solution. Clay of The Marketing Donut explains, "Contacting your prospective and existing customers every three months or sooner builds trust and professionalism and keeps 'top of mind' awareness." Having your sales agents invest that much time and energy into leads for such long periods of time can seem daunting. However, by establishing and following a regular follow-up cadence, your team will close more deals.
Follow-up doesn't have to be extremely in-depth or time-consuming, either. Set calendar reminders or use your CRM to remind agents to make contact with a group of prospects on a certain day of the week to send out follow-up emails or make phone calls. Work follow-up in as a regular part of your team's schedule, and it won't fall through the cracks as easily.
Encourage your sales team to get their prospects to commit to a follow-up day and time before they get off the phone with the prospect or leave their office. Jim Domanski of SalesGravy warns salespeople to not make the following mistake: "Perhaps the single biggest mistake reps make is not establishing a specific date and time for the follow-up call at the end of their initial call." Getting the prospect to commit to a specific time window makes it more likely that the follow-up contact will be well received.
2. Understand the three major lead types.
In order to maximize your sales team's time and efforts, as well as to boost your bottom line, it's critical to have defined guidelines for qualifying leads. According to Dan Kennedy of Entrepreneur, there are three main lead types that your company will net out of all sales and marketing efforts. These are:
Hot leads – ready now

Warm leads – will be ready soon

Cold leads – may never be ready
Of course, in a perfect world, you would somehow know right off the bat which prospects fell into which category. But, that's not how the real world works. Instead, your sales agents must become experts at feeling out prospects through regular follow-up to see if the deal is ever going to go anywhere. "Hot leads" are the easiest type to spot; they're eager to close the deal and begin using your products or services as soon as possible. Seasoned sales professionals can quickly determine whether other leads are warm or just downright cold — but that wisdom comes with experience.
It's important that your sales agents don't neglect to nurture those leads they've identified as "warm." Kennedy warns of inexperienced salespeople who merely "cherry pick" the hot leads and ignore the rest: "Instead of doing the tedious, follow-up grunt work, sales reps usually wait for a new batch of leads to come in. In the meantime, the warm leads from the last batch get cold, and they're soon forgotten." Don't let this happen to your company. Make sure your team is tracking and following up with warm leads for at least five meaningful contacts or attempts.
3. Tell them once — then tell them again and again and again.
Repetition of the same information over and over through consistent follow-up may seem mind-numbing and meaningless to you, but remember that your prospects don't yet know the ins and outs of your products like you do. Kennedy of Entrepreneur reminds sales teams: "Don't make the mistake of thinking that if a prospect heard the pitch once, they understood it. Chances are, they didn't. Tell him again and again and again."
Sales expert Jill Konrath reminds sales professionals to re-emphasize the business value of your product or service each time you make contact. She writes, "Your prospects will only change because of the impact you can have on their organization. Reiterate it. Remind them of how you can help." Ensure your sales team consistently reinforces how your company can benefit leads and solve their pain points.
4. Send the right email, at the right time.
These days, nearly everyone is bombarded with dozens or even hundreds of emails on a daily basis. So, it's paramount that your team's sales emails stand out from the crowd and get read. In order to accomplish this, your team must send the right email to your prospects, at the right time. Emma Brudner of HubSpot suggests sending tactful follow-up emails to leads tailored to the following occasions:
After leaving a voicemail

After chatting at a trade show

After having that initial conversation

After second, third and fourth follow-up attempts

One final "last ditch effort" contact
Brudner reminds sales teams to "Follow up on your follow-ups! Persistence is a virtue in sales, and it can pay off." What's more, making your follow-up communications personal goes a long way. Ryan Taft of Jeff Shore writes, "If you want to stand out, take the time (it doesn't take much) to make your communication actually mean something to your prospective buyer."
In order to personalize a communication, your sales reps must take the time to actually get to know the prospect during the initial contact. Find out what their daily challenges are, what their biggest business hurdles are and what their goals for the upcoming quarter or year are. Then, incorporate that information into the follow-up message; help the prospect visualize how your product or service could help to solve those problems and meet those goals.
5. Integrate your sales and marketing efforts.
Kennedy of Entrepreneur also points out the importance of integrating your sales team and marketing department. Why? Because sales can empower marketing to create better targeted messages, and marketing can empower sales to have a more cohesive follow-up strategy.
Kennedy recommends five straightforward ways to make this happen:
Send relevant, valuable information to each prospect frequently

Communicate with all prospects regularly and efficiently — without having to devote sales time to one-on-one contact

Document all communication between your company and the prospect

Make sure your sales reps have a backlog of specific information (think product features and benefits, for example) they can send immediately upon request

Track each and every lead using your CRM system, so everyone in sales and marketing knows the status of all leads, at all times
Be Persistent and Consistent for Increased Sales
Persistency and consistency are the keys to a winning sales record for the long haul. Clay of The Marketing Donut points out that "it takes at least five continuous follow-up efforts after the initial sales contact, before a customer says yes." Make sure your sales team understands the importance of regular, consistent and strategic follow-up so your company doesn't miss out on potential business. Use the sales performance best practices outlined above to get your sales team started on the path to more successful conversions.
Source: http://blog.rdi-connect.com/how-to-develop-a-sales-follow-up-strategy-thats-effective-and-scalable
Publish Date: March 10, 2016 5:00 AM
---
If your company is planning to grow in the future, then your sales performance needs to increase with every passing year. However, many companies face a common challenge: their sales revenue remains the same year over year. Why? It's most likely because their current sales strategy works — but just because it works doesn't mean that it can produce improved results for next year's goals.
To increase your sales revenue in 2016, consider adding the following sales tactics into your department's strategy to help your team reach numbers they've never attained before.
1. Boost your cross-selling and upselling with current customers.
Make sure your sales reps aren't missing any cross-sell or upsell opportunities with current customers. Business data experts at Hoovers point out: "By cross-selling and up-selling to those already on your client roster, companies can sell more products and services, reduce the cost of sales, enhance customer loyalty and drive revenue." In fact, it can cost up to four times as much to secure a new customer as it does to sell to an existing customer. So, take advantage of the good relationships you already have in place with existing customers to sell them additional products and services that would be of benefit to them.
2. Get serious about delivering a great customer experience.
Make sure your sales reps and support staff are delivering a great customer experience to your current customers each time they interact. Keep in mind that the customer experience is a comprehensive experience that covers all points of interaction between your company and your customers. As Craig Borowski of Software Advice writes, these interactions "include pre- and post-sale interactions, and can be either direct — e.g., when a customer calls a company's service department — or indirect, such as when a customer reads a social media post about another person's interaction with the company."
Keeping your branding and messaging consistent — and positive — across all touch points will go a long way in giving your customers a great experience. In addition, be sure that any team that has contact with customers has guidelines for communication that ensure every interaction is a productive, positive one. That may require breaking down silos between various departments within your company. However, it's worth the work to gain a loyal, appreciative customer base.
3. Anticipate the needs of your existing customers.
Wowing your customers doesn't stop when they sign your contract on the dotted line. Instead, your sales and support teams need to make sure they're impressing your customers each and every day. Make sure you are anticipating your existing customers' future needs so you don't lose them to your competitors who are one step ahead.
Communication expert Carmine Gallo of Forbes claims that just listening to your customers isn't enough, since oftentimes they don't even know what the best solution is for their needs. Gallo writes: "Your customers will only tell you what they think they need, but how you meet their unexpressed needs makes all the difference." Work closely with your support team to better understand the challenges your customers face on a daily basis so you and your product team can craft solutions to meet those needs.
4. Continually innovate with new products and services.
To keep current in your industry and to keep up with your customers' needs, make sure you are continually developing new, innovative products and services — or updating your current ones — that are relevant to your target customers. If you're a smaller company, having to continually churn out new solutions can seem like a daunting task that burns up a lot of time and resources. But, as the innovation experts at Winmark Business Solutions write, "The good news is that small companies are usually more nimble and responsive than large companies. They can do things faster, at less cost, and less risk than larger competitors."
5. Track and measure your opportunities, wins and losses.
Make sure you're using your CRM system to fully understand your opportunities and the ratio of wins and losses your sales agents are securing. Lisa Poulsen of BusinessBee says: "You can use a CRM tool to get more visibility into your client base, ponder the tactics needed for long-term profitability, and formulate better plans that impel your staff to break new operational ground."
What's more, explains Poulsen, your CRM system "can provide you valuable intelligence about long-term sales trends, helping you adjust the existing corporate sales strategy and results tactics." Work with your software vendor to ensure that you and your staff understand and are utilizing all of the features of your CRM so you can better track and manage sales performance.
6. Tap into referral marketing.
Another important way that your sales teams can take advantage of your existing customers is through referrals. Reported by the Alternative Board, a Sandler Sales Institute study found that, of all types of prospecting activities, 80% of personal referrals turn into new business — far more successful than any other type of sales prospecting.
The Alternative Board says that referrals are better than other types of sales prospecting for four main reasons:
Transferred trust. Your current customer provides their validation of your company to another company, therefore instilling near-automatic trust in your company by the referred company.
Quicker sales cycle. When the referred company inherently trusts your company thanks to the referral, the sales cycle will be shortened considerably.
Less price sensitivity. The referred company will be more focused on the benefits of your products or services, and less on the cost, since they already know you're a trusted organization.
Customized offering. Your sales team can work with your current customer who made the referral to gather inside information on the referral so that they can tailor their sales pitch and solutions offering to their specific needs and challenges.
7. Expand your client portfolio into new markets.
When you're looking for sales growth opportunities, don't forget about marketing to untapped markets. Karl Stark and Bill Stewart of Inc. define the following five-step process for entering new markets:
Define the market. Before you ever begin marketing to or targeting new markets or customer types, make sure you clearly define whom you're going after. Outline the demographics, location and common interests or needs of the target market.
Perform a market analysis. A critical second step, performing an in-depth market analysis means fully understand the customers you're attempting to reach, as well as would-be competitors who are already selling in the space.
Assess your internal capabilities. Make sure you have the internal resources in place to market, sell and support the new markets. If you are unsure, consider bringing in an industry expert as a consultant.
Prioritize and select the markets. You can't reach every market you want to reach in one fowl swoop. Instead, Stark and Stewart suggest asking yourself the following types of questions to narrow down your scope: "Are there gaps in this marketplace that we can fill (and do so better than our competitors)? What value do we deliver to this market and how much are they willing to pay for it?"
Develop your market entry options. Once you've decided on the new markets you want to target, now is the time to define how you'll enter those markets. Develop a detailed business plan, your case for investment and your implementation work plan.
Make 2016 Your Best Sales Year Yet
Use these effective sales management techniques to help get your revenue growth back on track. Really get to know your current customers so you can anticipate their future needs and offer them the solutions to fill those needs — before they turn to a competitor for support. By delivering a great experience to your current customers, they're more likely to send referrals your way. Make sure you're effectively using your CRM to understand how your sales agents are performing in terms of opportunities, wins and losses — a key aspect of managing sales performance. Finally, expanding your sales efforts into new markets can help drive additional revenue for this year, and beyond.
Source: http://blog.rdi-connect.com/how-to-recover-from-last-years-stagnant-sales-performance
Publish Date: March 3, 2016 5:00 AM
---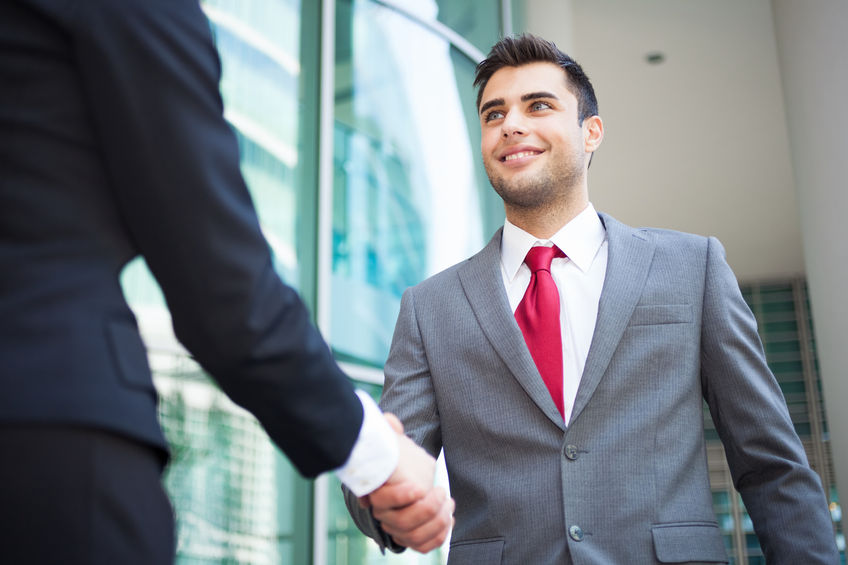 Although hitting sales goals is important to boost performance, sales leaders can make an even bigger impact with more focus on customers. It's the age of the consumer, and winning companies go the extra mile to forge lasting relationships with customers and provide an unforgettable experience.
Why? Because consumers' expectations are changing when it comes to the quality of service and communication they prefer. It's your job as a sales leader to ensure you take this into account when developing your sales strategy. Not only will you see a boost in customer satisfaction and retention, but you'll see a boost in sales revenue, as well.
Use the following five tactics to empower your sales team to see beyond numbers and adapt to the modern, customer-focused sales landscape.
1. Set Relationship Expectations With Every Prospect
Each time your sales team interfaces with a prospect or customer, it's important that they are setting proper expectations. Pete Caputa of HubSpot points out: "Sellers must take full responsibility for setting proper expectations during the sales process." Caputa goes on to outline four steps that today's sales agents should follow in order to set proper relationship expectations through every phase of the sales process. Those four steps are:
Define personas and identify good fits. Make sure you're focused on the right prospects and that the product you're trying to pitch is actually relevant and useful for that prospect. If you haven't already done so, take the time to identify your top target buyer personas so you can focus in on marketing and selling to those best prospects.
Make a checklist of disqualifiers. Don't be afraid to cross prospects off your list so you and your sales team don't waste time and energy selling to prospects that don't need or can't use your product. Keep an up-to-date list of "disqualifiers" — or characteristics that should automatically exclude prospects from your list of targets.
Discuss what a successful relationship looks like. It's your sales staff's job to lay the foundation and proper expectations with your prospects and new customers as to what a successful relationship will look like. How will working with you benefit them? Set expectations early, and then make sure you're carrying through to deliver excellent service and support with each interaction.
Ask your customers if they're happy. Make soliciting and incorporating feedback a regular part of your sales team's workflow. Build a step into the sales and customer management processes that seeks candid feedback and criticism from your customers and prospects. And then, make sure your reps are taking the time to incorporate that feedback into their processes for continual improvement.
2. Utilize Storytelling to Make a Connection
Storytelling has become a hot topic in the business world today — and for a good reason. Everyone loves a story, especially when it's about them. Sales teams can use storytelling in compelling, personalized ways to make a connection with prospects. Austin Duck of CircleBack writes: "We've got to embrace the expectations of our potential customers and start really personalizing and narrativizing our outreach."
Duck goes on to explain how the best product story combines the customer's story with the industry's story. He suggests taking the time to research the customer's persona, as well as details on the individuals to whom you'll be selling using LinkedIn or other tools. Doing so will arm you with rich information to make connections with prospects, demonstrating you care so you can earn their trust, and their business.
In order to better understand your prospect's industry, Duck suggests digging into recent industry blogs to see what challenges companies in the space are currently facing. Collating a list of the most relevant industry blog posts "before you begin your talk with anyone specifically [will enable] you [to] quickly skim the various headlines to get a good sense of where their industry's at and how to best position your product/service as an ally."
Combine what you've learned about your prospect and their industry into a story to demonstrate how your product can serve as a solution.
3. Write Your Sales Pitch For the Customer, Not for Yourself
Deliver a canned sales pitch to a prospect, and you'll quickly be tuned out. Especially in today's world where everyone is constantly bombarded with digital stimuli from every direction, it's paramount that your sales reps tailor their sales pitch for each new prospect to capture their attention. Brian Sierakowski of HubSpot explains: "We should limit ourselves to giving pitches only when we're asked for it, and to make them highly relevant." One great way to make a sales pitch relevant is to understand your prospects before you ever make that initial contact (see point number 2). Take the time to get to know their business, their industry and their challenges.
Sierakowski also points out the importance of making sure the sales pitch isn't the first contact you make with the prospect. Instead, have an open, honest conversation with them. Even when delivering a sales presentation, make sure you are also asking the prospect meaningful questions throughout, actually listening to their responses and incorporating those concerns into your presentation. Doing so will ensure that your sales pitch is relevant and meaningful for the prospect, so they don't feel like you're wasting their time or trying to sell them something that isn't useful for them.
4. Help Your Customers Reach Their Goals to Reach Your Goals
Even in the midst of the customer-focused sales model, your company and your sales team still have goals to reach and numbers to hit — that's just how business works. But, you might be surprised to learn that shifting your sales performance strategy to revolve around the customer experience can simultaneously help your company meet goals. David Brock of Partners in Excellence points out: "Being in business (or being in life) requires us to be engaged with others. If we want to achieve, we can only achieve through others." We will only be successful when we shift our sales performance strategy to include the success of our customers as a top priority.
Brock goes to explain how "customer centricity" works: "…customer centricity changes the focus of goal attainment. It's the explicit recognition that we can't achieve our goals alone. It is the recognition that to achieve our goals, we have to help others achieve their goals. It's the recognition that success in today's world is about mutual interdependence." As part of this model, Brock explains how happy customers can't exist when employees, suppliers, shareholders or even the community are unhappy. When a company works towards helping everyone they impact achieve their goals, success will likely follow.
5. Don't Make Assumptions — Do Your Homework
Even if you've been selling your products to customers in the same industry for years or decades, don't make the mistake of making assumptions about a prospect's company or industry. Instead, do your homework. The Marketing Donut writes: "…great customer care involves getting to know your customers so well that you can anticipate their needs and exceed their expectations." When you understand your prospects' — as well as current customers' — needs and drivers, you are poised to deliver excellent customer service. You're also equipped to develop innovative new products that anticipate new needs that are coming down the pike.
The Marketing Donut goes on to suggest three straightforward ways to cultivate a deeper understanding of your customers:
Put yourself in your customers' shoes so you can see how they view their interactions and relationship with your company.
Use data from your database or CRM to understand your customers and their buying patterns.
Ask your customers what they think through structured surveys or feedback sessions, and then make sure you incorporate that feedback in future sales interactions.
Shift Your Sales Performance Strategy to Customer Centricity
We're living — and selling — in the age of the consumer. By shifting your sales performance strategy to focusing on the customer's success, your company will also reap great success. Make sure your sales reps are setting relationship expectations with each prospect, every time they interact. Use meaningful storytelling to show prospects how your product is relevant to the unique challenges of their company and industry. Customize your sales pitch for each new prospect, incorporating their feedback and concerns along the way. Understand how helping your customers — as well as everyone else your company impacts — meet their goals will ultimately help you meet your goals. And, don't fall into the trap of making assumptions about customers or their industry that simply may not hold water.
Source: http://blog.rdi-connect.com/5-ways-to-boost-your-sales-performance-with-a-customer-focused-strategy
Publish Date: February 25, 2016 5:00 AM
---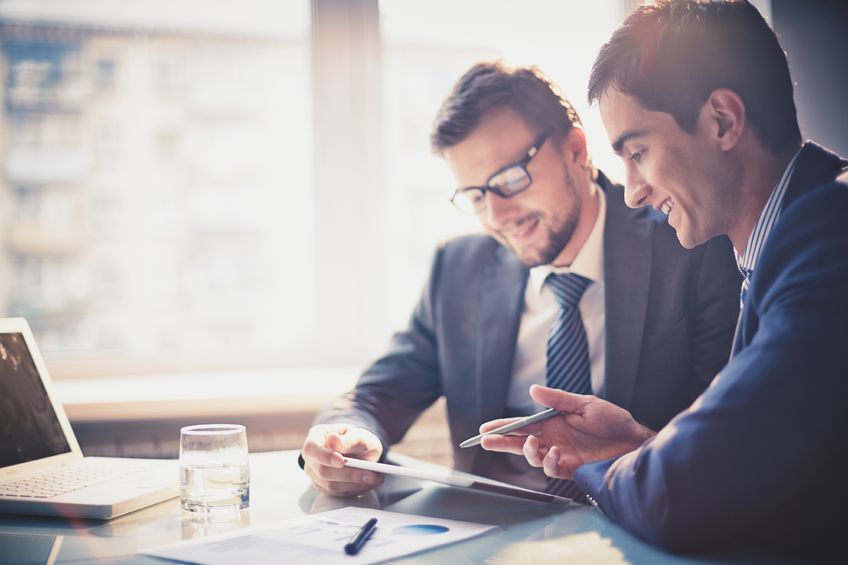 To boost performance in the age of the consumer, sales leaders need to focus on more than just numbers and measurement. Whether you're in the B2B or B2C space, the prospects your sales team contacts every day expect more than your average sales pitch if you want to win them over.
Instead of attempting to generate revenue by increasing monthly cold call quotas or each sales agent's monthly revenue goal, you should focus on modernizing your sales strategy. How? By determining how your company can deliver an improved customer experience, by refining your sales coaching tactics and by properly motivating your sales teams. If you take your focus off of just numbers, then the results you're hoping for are more likely to fall into place.
Deliver a Great Customer Experience
Of course you know that delivering a superior customer experience is a key part of great sales performance. But, it's time to really analyze how your representatives are handling your customers on a day-to-day basis so you can engage with them even better and win their loyalty for years to come. As CallCentreHelper.com writes, "Consumers want quick resolutions to their issues, and will respond if they don't get them." Are your sales agents putting customer needs ahead of their own? To win and keep accounts in today's competitive business climate, they must.
Improving the customer experience that your sales staff delivers means anticipating your current customer needs as well as the needs of customers whose business you're trying to win. Once you've won a customer's business, don't make the mistake of thinking you don't have to invest time understanding them and their needs anymore. Quite the contrary: you must continually spend time listening to your customers so you can improve your products and services to meet their needs.
Engage your support or customer service team to take stock of customer pain points, and then use that feedback to improve your marketing and sales campaigns. Mark Scrivner of Salesforce says: "When marketing and sales are on the same page, each team helps the other achieve its goals." Bringing together sales and marketing can help improve the customer experience and make everyone at your organization more successful. Marketing can inform sales of what tactics drive engagement, and sales can inform marketing of what tactics drive ROI.
Additionally, delivering a great customer experience means that your sales team shouldn't be selling at customers using a canned sales pitch. Customers will quickly feel like just another number to meet, and tune the message out. Rather, sales agents should first listen to customers to gain a deep understanding of their business, and then show customers how current solutions can address their challenges.
Joe Robinson of Entrepreneur suggests taking a new approach: "Rather than sell a customer, you're providing the evidence for customers to sell themselves." In the same vein, upselling and cross-selling relevant products to current customers shows them that you understand their business and its challenges and are ready and willing to meet their needs. It's important that you do so before your competition seizes the opportunity — and your customers.
Improve Your Sales Coaching
Coaching is the consistent, ongoing dialogue between managers and sales staff to help representatives understand what they're doing well, as well as what they're doing that isn't as effective. You provide constructive criticism along with tangible suggestions for making improvements. You're a support system for your staff and their biggest cheerleader. Micheline Nijmeh of Salesforce puts it best when she says simply: "Coaching is the #1 sales activity that impacts team performance." Therefore, managing sales performance at your company should begin with an analysis of your coaching process.
One of the most important characteristics of sales coaching is that it is timely. For feedback to be most effective, you should be giving it to your reps in real time as they need it. Nijmeh of Salesforce writes: "If they see that a rep doesn't have the right level of activity or isn't sending out the right type of communication, they can step in quickly to course correct and provide them with real-time feedback and guidance." That way, you can help the agent correct or modify their sales tactics before he or she repeatedly misses monthly revenue goals.
An additional key to success in sales coaching is to be proactive rather than reactive. It's important that you and your teams are willing to be flexible and change processes as needed. You should lead by example here, and show you are open to adapting to new processes for the good of the company. CallCentreHelper.com writes: "Look out for technology that is highly intuitive, easy to use, well-designed and can adapt to your needs." If you identify a process that could be improved, seek out new solutions or methodologies now — before your bottom line and team morale suffer.
Last, coaching should be personalized to the learning style and personality of each rep; it is never a "one size fits all" approach. Moreover, Nijmeh of Salesforce suggests actively involving reps in their own tracking and coaching process. She writes: "Using tools to help measure engagement, reps take more responsibility and become more involved in the coaching process by working against set goals."
Motivate Your Sales Team
Sure, some people are self-starters and are motivated to close deals and meet their numbers without any extra incentives. But, an extra boost of motivation never hurts — and will go a long way in creating an atmosphere of friendly competition among your sales staff. As Emma Johnson of Success.com shares, "it's critical to find ways to ignite an entire department, not just identify your leading sellers." Practically everyone is motivated by the chance to be publicly praised — especially the type of people who are drawn to sales jobs.
Plan an incentive-based program that helps to motivate sales agents to meet and exceed their goals. The sales rewards may include:
Promotions
Cash prizes
Trips for representatives and their families
Fun outings with the office team
Just like sales coaching, don't make the mistake of assuming that your incentive program should be a "one size fits all" approach. Paul Cherry of SalesHQ - Monster.com writes: "Remember all members of their sales team are individuals with motivations as different as their work styles." Try out a multi-pronged sales incentive program to have the best shot at motivating the biggest proportion of your staff.
Johnson of Success.com suggests shaking up the commission structure with the following approach: "If you want to push a new product, offer a higher cut for that model. Make sure staff members are encouraged to land the big fish with proportionally big payoffs." She also suggests novel incentives for reps such as the ability to telecommute for one week. Johnson stresses the importance of building your incentive strategy into your daily office culture: "Small but frequent tokens of accomplishment might include a can of soda for making a daily quota, or an early out on a Friday for a week well-done."
And, don't just base your incentive program on your staff meeting their numbers. Consider establishing other qualitative benchmarks too, such as "best customer review of the month" or "most untapped markets signed." Using such additional benchmarks will help ensure that an exceptional sales agent does not go unnoticed.
Managing Sales Performance Outside the Box
Of course it's important that your sales staff hits their numbers for the sake of your company's bottom line, but it's time that you take a new approach to improving sales performance at your organization. Assess how your representatives interface with your current and potential customers on a daily basis to ensure that they're delivering the very best customer service experience possible. Take a look at your sales coaching process to make sure that you and your management teams are providing timely, consistent and actionable feedback for your staff. And, lastly, assess your current incentive program to be sure that you are setting up appropriate and motivating rewards for the largest proportion of your sales team possible.
Source: http://blog.rdi-connect.com/why-a-shift-in-focus-is-more-important-than-numbers-to-improve-sales-performance
Publish Date: February 18, 2016 5:00 AM
---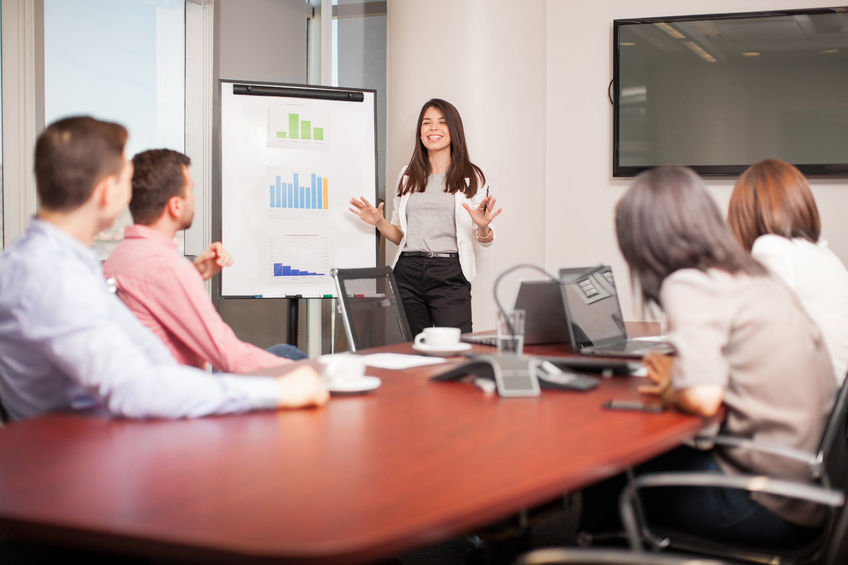 It's no secret: highly effective leadership fosters highly effective teams. This is especially true in the case of sales leaders, whose management skills directly affect their department's sales performance. In fact, according to a 2015 study conducted by Steve W. Martin of the Harvard Business Review, "Sixty-nine percent of salespeople who exceeded their annual quota rated their sales manager as being excellent or above average." Discover what personality traits and management styles will help you become a more effective sales leader and improve your team's performance.
How to Inspire Greatness in Your Sales Team
Let's take a look at the six qualities that all effective sales leaders should have to succeed in the modern sales landscape and boost sales performance to help grow their companies.
1. Be a consistent coach. While most people, in theory, understand the importance of sales coaching, it seems that far fewer companies are taking it seriously on a daily basis. Scott Edinger of the Harvard Business Review writes that "the reality I have observed while working with hundreds of organizations is that a true culture of coaching rarely exists." Edinger goes on to explain: "the further you go up the chain from managers, to directors, to VPs, the more sales leaders ask for help from their direct reports to do their own jobs, rather than investing time in improving the performance of their people." Coaching is important at every level of your organization, so you need to be sure to get everyone on-board with committing to it regularly.
Good coaching starts with a supervisor observing behavior, processes and interactions, and then providing feedback on what was effective and what could be improved. But, coaching goes far beyond that — extending to the development of new strategies and approaches that will shape the future of the business. Martin of the Harvard Business Review explains how "Great sales leaders understand that there is a diversity of selling styles by which salespeople can achieve success." Effective leaders really get to know their team members and their learning styles, so they can be flexible in their coaching for even greater efficacy. What's more, Edinger says that you should reward those who engage in regular coaching and incur consequences for those who do not.
2. Be a support system for your team. Beyond just providing consistent coaching, you should think of yourself as being a support system for your team. This includes providing regular educational/training opportunities, as well as morale-boosting activities that get sales reps' heads out of the day-to-day hustle and bustle. Encourage your team members to attend educational seminars or training modules that will help them sharpen their sales skills. Let them know that you are invested in them and in their professional development.
Another important way that you should be a support system for your sales team is by organizing fun activities that help them relieve stress and anxiety. Rich Fernandez of the Harvard Business Review suggests the following wellbeing practices that you can schedule for your team:
Mindfulness and resilience training
Time for exercise and other renewal activities, like walking meetings
Build buffer time into deliverables calendars so people can work flexibly and at a manageable pace
Fernandez also stresses the importance of helping your team train themselves to disconnect from work to achieve a work-life balance. With today's technology and connectedness, this can be ever more challenging — but ensuring your sales reps have adequate time to enjoy family and personal time is extremely important to overall happiness and satisfaction. Let your team know that you are always open to their feedback on work processes and timelines, and that you are willing to work with them to help reduce their stress and anxiety so they can be more effective.
3. Be ready to offer constructive criticism. Offering feedback — good and bad — is all part of sales coaching. As Geoffrey Brewer of Caliper says, "The best leaders are still the ones who know when — and how — to get tough." But, make sure you don't just point out your team's weaknesses. Instead, offer tangible ways that they can improve their performance and correct their past pitfalls. If you only point out the negatives without offering a solution, people may become frustrated because they can't come up with a solution on their own.
4. Know when to let go. And, when we say "let go," we mean that you should be ready and willing to let go of both processes and people who are slowing down your company's sales growth. Edinger writes: "For many, success in selling is far less about what they are selling and increasingly about how they sell." So, if the sales processes you've been using are not working, it's probably time for a complete overhaul. Similarly, Brewer of Caliper says: "Great leaders know that the 'old ways' of doing things aren't always the best ways – especially in a rapidly changing marketplace." Be agile and ready to adapt your sales processes and procedures to fit new needs that arise. Even the best-fit ways of doing things aren't going to work forever.
If there's an individual on your sales team who just isn't a great fit for their current role, take the time to have a candid conversation with him or her. It's likely that the rep is feeling the same way. And, if it's time to part ways completely with a salesperson, don't be afraid to trim down your sales team. Letting go of underperforming team members who may be dragging down the rest of the team can also help to boost overall morale.
5. Know how to attract and maintain top sales talent. As Martin of the Harvard Business Review put simply, "the ability to hire quality talent will determine the success or failure of the sales organization." He goes on to explain: "High-performing sales managers focus on hiring salespeople who are skillful builders of relationships, are persuasive, and have a reservoir of experience they use to control sales cycles." Taking the effort to recruit top sales talent — even if doing so takes up a bit more of your time — will return big pay offs in the form of increased sales and better overall performance.
Matt Sunshine of The Center for Sales Strategy even suggests setting up a "talent bank" that you use as a tracking system to organize your quality candidates and review at least once per month. Sunshine writes: "As a sales manager, you should be in constant recruitment mode and always looking for possible future salespeople to join your sales organization." So, even if you are confident in your current stable of sales reps, you should always be on the lookout for other qualified candidates. You never know when a life circumstance or something beyond a top performer's control could take them away from your company. Be ready to fill the vacancy with another top sales rep you already have in mind — rather than having to recruit from scratch and fill the hole with a sub-par salesperson.
6. Always put the customer first. Let's face it: you wouldn't be in business at all if it weren't for your customers. So, lead by example for your sales team by always putting your customers and their needs first. Take the time and effort to really get to know your customers so you can tailor current offerings to their business problems and help to develop new solutions that fill an unmet need.
Putting your customers' needs ahead of your own — and requiring your sales team to do the same — may not always be the easy path. Brewer of Caliper says that great sales leaders must always be "urgent" and attentive to customer needs. He writes: "In a customer-driven marketplace, the need to get things done now is critical to winning and keeping business. Wait until tomorrow to submit that proposal, and a hungry competitor might get in the door ahead of you. Leave at 5:30 instead of staying late to address a client's problems, and that client may be someone else's before long." Inspire your sales team to deliver the very best customer experience, day in and day out.
Become a Better Leader to Boost Your Sales Performance
Use the tips above to revamp your leadership strategy in the coming months. In doing so, you'll likely see great improvements with not only your sales metrics, but also things like inter-company communication and morale. Managing sales performance can be a tough job, but making the effort to become a better leader will yield great benefits for your company.
Source: http://blog.rdi-connect.com/6-qualities-every-effective-sales-leader-should-have
Publish Date: February 11, 2016 5:00 AM
---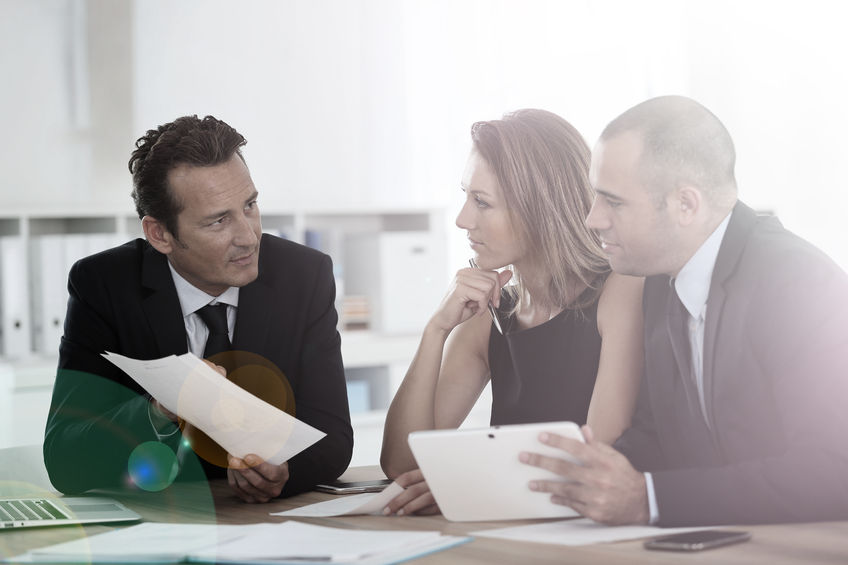 There are major shifts underway in the sales landscape that will radically change how your sales agents interact with customers. Consequently, the strategy you use to maintain peak sales performance will need to shift, as well.
Learn how recent changes in both consumers and businesses impact sales performance, and how you can adapt to the the modern sales environment and help your company win.
Adapting to Today's More Empowered Consumers
Today's consumers are more empowered — and have more choices — than ever before. In theory, it's easy for them to leave your company for a competitor that delivers more customized service or is willing to create a brand new solution to meet their needs.
What's the key to meeting the expectations of this modern audience? Engage with your customers on a regular basis, get to know their pain points and challenges, deliver great solutions that anticipate their needs — in short, make it much more difficult for them to just walk away from your company.
Delivering a winning value proposition is one of the best ways your sales team can grab the attention of prospects so they don't feel the need to search for another solution. David Brock of Partners in Excellence writes that "a winning value proposition is giving the customer exactly what they are paying for in each and every exchange." He goes on to say: "Our value equation is not just the benefits of the solution we deliver for the price we offer, it's the total experience — do we use their time well, are we delivering ideas and insights that are helpful/meaningful, and important to them — or are we indistinguishable from everyone else?"
In the B2B world, when you take the time to get to know and understand your customers and present them with a solution and experience they can't get anywhere else, they will notice and reward you with their trust and business — this is the first step to growth in the evolving sales environment.
The Age of the Consumer: Know What Your Audience Wants (and Needs) to Succeed
Sticking to old sales tactics and processes doesn't work in this era; leaders need to be flexible and search for solutions that are customer-centric to outpace competition and see positive growth. In the age of the consumer, sales must be more customer-focused than ever.
It's your job to understand your customers' needs and wants and communicate your company's solutions to customers in an appealing way. David Brock of Partners in Excellence explains that in order to have the "most impact, we have to understand the strategic priorities of the organization. We have to connect our value propositions and business justification directly to how we help the customer achieve their objectives."
Oftentimes, businesses focus solely on how their products and services will save their customers money. Sure, everyone has an eye on the bottom line, but there are some perks that trump even saving money. Brock goes on to point out that, as a result of this almost single-minded focus on saving the customer money, companies' "value propositions aren't really aligned with what's most important to the customer."
Anthony Iannarino of the Sales Blog similarly writes: "If you lead with your product, its features and benefits, and focus on the transaction and the price, then your prospective client will treat you like someone who has no ability to create real value." If you are only focused on the product and your relationship with your client as a transaction, then it's clear that you really don't understand your client's needs, wants and drivers.
Instead of only being focused on saving the customer money, Brock says: "It's critical to understand the key strategic priorities of the enterprises our customers work for, as well as the consequent priorities in their functions." Perhaps this particular client is highly motivated by saving money, or perhaps they are more interested in tapping into new markets. Perhaps they are looking to grow their sales team in the coming year. You need to learn what drives your customer and then tailor your solutions to meet their needs.
Help Your Customers Grow to Spur Your Own Growth
In the age of the consumer, working hard to truly understand what drives your customers so you can offer and market the appropriate products and services is an ongoing process. Iannarino calls for a "consultative" approach in which you continuously interface with your customer to cultivate a deeper understanding of their needs and, therefore, give them even better solutions. He explains the importance of learning first and selling second: "…you start with the highest level of value creating conversations and only get to what you sell when it is appropriate and relevant."
Similarly, Pete Caputa of HubSpot explains that, instead of telling potential customers right off the bat that he wants to sell them something,
"I strive to portray myself as an expert who is graciously and generously making myself available to help them." Make it clear to your customers and potential customers that you are, first and foremost, here to help. Selling them the solution that may fix their business problem will come only after you understand how their business works and the challenges they're facing.
Caputa goes on to say: "Before you ask for their business, you're helping them weigh the benefits, risks, upside, and downside of making a decision to move forward — or not. You're uncovering the mental process that most prospects go through, and getting them to share it with you." This is a valuable process, and listening to customer needs, carefully coaching your team on communicating your company's value proposition and working to help your customers succeed is a surefire strategy to reach today's empowered consumer.
The Customer Experience: Moving Beyond Just Churning Out Great Products and Services
If sales leaders don't try to adapt their processes and outlooks to create an engaging customer experience in this era, then performance will become poor and growth will remain stagnant. Blake Morgan of Forbes explains that "brands need to start improving customer experience right away. They don't have the luxury to continue to serve customers bad products and services until it financially makes sense for the brand." Companies must actively work towards improving their customer experience today, so they don't risk losing savvy customers to their competitor who is working hard to provide an excellent customer experience. Morgan goes on to say: "There are too many options. Customers today will gladly leave you for the brand that is ready and willing to work on improvements right away."
Even if your product is the very best available in the marketplace, you can't convert leads into customers without delighting them with an unforgettable, custom customer experience. David Brock of Partners in Excellence explains: "If we deliver a product that works, but the experience of using that product, interacting with the company, or the sheer 'hassle factor' is more than the price the customer is willing to pay, then the customer needs to go somewhere else." You must deliver not only the very best solution you can offer to your customers, but also the very best overall experience that makes doing business with your company a pleasure.
Engaging With Your Team to Ramp Up Your Customer Service
Your customer service team — the front line who interacts with your customers on a daily basis — is a great place to start when you're looking to improve your customer experience. This is the team that hears customer challenges and struggles on a daily basis, and is therefore well positioned to suggest points for improvement. Leyla Seka of Entrepreneur suggests connecting your service and sales teams for big customer experience impact: "When you share customer information in real time, sales and service both have the 360-degree views they need to collaborate more effectively and be more productive."
Seka also points out that your service team is "a great source of information about what customers are looking for in future products." Connect your service team with your product team for powerful product collaborations and new developments. Similarly, your customer service team can consult with your marketing department to help them craft a message and voice that really speaks to customers. In addition, connect your service team with your finance team to validate pricing and packaging concerns that they hear straight from customers.
If you're currently working in a siloed company, break down the walls between departments and develop a company-wide strategy to provide an experience your customers won't forget. In an era where consumers have higher expectations than ever before, doing so will keep them from finding a better solution in your competitors.
Shift Your Sales Performance Strategy Now to Stay Ahead of the Competition
In today's age of the consumer, it's key that you adapt to customer needs so they choose your company over the many other available options in the marketplace. You must work hard everyday to understand your customers' challenges and pain points — before you try to sell them anything.
Teach your sales staff to ask smart questions and really listen. If they strive to form meaningful relationships with leads and customers, not only will it help boost sales performance, but you can get the insights you need to break down departmental silos and facilitate an overall improved customer experience.
As you enter this new era, embrace a customer-focused strategy to enhance your sales team's performance and help your company reach its growth potential.
Source: http://blog.rdi-connect.com/major-changes-in-the-sales-landscape-that-are-impacting-performance
Publish Date: February 4, 2016 5:00 AM
---
Maybe it's your process that's holding your sales team back. Or maybe you don't have good enough visibility into your sales metrics and analytics. Perhaps your sales agents aren't being properly motivated on an ongoing basis, and it keeps them from meeting and surpassing their goals. Whatever the case is for your department, these proven methods will help modern sales leaders move the needle on ROI and motivate their teams to achieve better sales performance.
1. Enhance Your Sales Coaching Program
If you want to end poor sales performance among your sales staff, you must commit to enhancing your sales coaching program. This is an ongoing process that doesn't start and end with reps' initial training and onboarding to your company. It's actually quite the contrary — sales coaching is an ongoing dialogue between sales reps and their management that helps them understand what they're doing right, see what they could be doing better and make a plan to put these improvements in place.
When managers are coaching their sales reps, they should focus on specific ways in which they can make improvements in their sales cycle in order to boost poor sales performance. Scott Edinger of Forbes writes: "As much as I encourage leaders to always focus on the bigger picture, there is a time, and that time is during coaching, to focus on the practical, tactical elements of how you need to execute." Sit side by side with your sales staff and review their specific successes and shortcomings together in order to develop a plan for improvement.
Edinger of Forbes also points out the importance of managers asking their sales reps what they need from them in order to be successful. He says that "the best coaches work with their people to understand the current issues and jointly diagnose what is working and what is not as they develop an action plan to achieve sales objectives." Sales reps need to know their managers are open to their questions and are partners with them in their success. Always encourage your reps to seek additional support from their managers when needed.
2. Commit to Tracking Your Metrics Better
Your sales teams will never be able to turn around poor sales performance if they don't have a very clear picture of where their sales currently are. This picture is obtained through closely tracking and analyzing sales metrics. As Dave Lavinsky of Entrepreneur points out, "knowing your metrics is critical to sales growth." Of course, the sales revenue per rep is always an important metric, but there are many more data points that can help reveal insights into the sales process and improve poor sales performance.
Cobhan Phillipson of Docurated provides a list of seven sales performance metrics that you should be tracking:
Amount of time your reps spend selling

Lead response time

How much your reps are using marketing collateral

Opportunity win rate

Average deal size

Sales cycle metrics

Cost of sales to revenue ratio
This sounds like a lot to keep track of, but today's sales performance software suites make this process fairly straightforward. Make it mandatory that your sales reps and managers are all diligent about updating their sales progress in the system on a daily basis, and you will have a wealth of data from which to mine in order to implement improved processes in your company.
3. Keep Your Sales Teams Motivated
Just like all human beings, your sales reps are far less likely to excel at the task before them if they don't have proper motivation. For some people, this motivation could simply be becoming a better salesperson than they were last quarter or last year. Managers can help this happen through consistent coaching and tracking metrics.
But for many other people, motivation needs to come from the outside. This could be a friendly competition among sales reps or the prospect of a raise, promotion or other incentive. Sara Angeles of Business News Daily writes: "To effectively motivate sales teams, business owners and sales managers need to create a fun, goal-oriented culture that both encourages friendly competition and recognizes how reps want to be rewarded." Angeles goes on to say that money is not the only — and often not even the best — motivation for sales reps. She offers several creative ways to keep reps motivated, including:
Setting up a fantasy sports-style game for sales performance

Giving reps fun outlets in the office like a ping pong table or yoga classes

Involving spouses and families in sales goals by rewarding the whole family with a fun, relaxing trip

Taking the team out for drinks on Friday afternoons
Thomas Steenburgh of the Harvard Business Review suggests that companies use a multifaceted approach to sales compensation and rewarding. Doing so increases the odds that your sales compensation plan will motivate the greatest number of sales reps to improve poor sales performance. Steenburgh says: "Accounting for individual differences raises the odds that a compensation plan will stimulate the performance of all types of salespeople." He points out the importance of making sure you design a motivation plan that accounts for your star performers, middle-of-the-pack salespeople and those who are falling behind. Steenburgh goes on to explain how "Sales compensation plans that take into account the different needs of different salespeople—and that are based on real evidence rather than assumptions—will ensure that your sales department gets a significantly higher return on its investments." Take the time to understand what drives your individual sales reps and then strive to design a compensation package that is diverse enough to motivate everyone.
4. Get Better at Anticipating Your Customers' Needs
Improving poor sales performance starts with closing more sales — and upselling and cross-selling to current customers is a great way to do just that. Think about it: you already have a foot in the door with your current customers and they already trust you to provide your services to them. You have spoken with your customers at length about their business challenges, so ideally you are even starting to anticipate some challenges that may come up for them in the future based on other clients in their industry.
Carmine Gallo of Forbes says that "brands and individuals who offer radically superior customer service stand out because they anticipate unexpressed needs or wishes." To improve sales performance, you should strive to get better at anticipating your current customers' needs so you can develop and market the appropriate solution to them before they even think about researching your competitors.
The old adage couldn't be more true: necessity is the mother of invention. By anticipating your customers' future needs and inventing the just-right solution, you'll stay ahead of your competition. John H. Dean of Selling Power explains: "Always assume your prospects will buy only what they need. How can you convince them of that need? Emphasize the features of your product or service that reduce costs and solve problems for the customer." Develop new products or adapt existing solutions to fit your customers' ever-evolving needs.
Improving Poor Sales Performance Starts With Leadership
If your company's sales performance is less than stellar, it's time for you to revamp your process from the top down. Make sure your management team has a consistent coaching model in place that they use to help their reps make specific improvements. Require your managers and sales reps alike to update your sales tracking system on a daily basis so that you have a clear line of sight into what is happening in the trenches. Then, make sure you modify your processes to turn around poor sales performance that these metrics may reveal.
Keep your sales teams motivated to hit their individual and team sales goals through creative compensation models that offer a variety of incentive types to motivate different workers. Take the time to get to know and understand your current customers and their business challenges so you can develop and offer them solutions that meet their needs. If you don't have the capacity to do that, then explore other options that may not be in-house.
If you get your whole team involved and inspired to help your company boost poor sales performance, you're sure to see improvements within your teams and your bottom line.
Source: http://blog.rdi-connect.com/4-smart-ways-to-put-an-end-to-poor-sales-performance
Publish Date: January 28, 2016 5:00 AM
---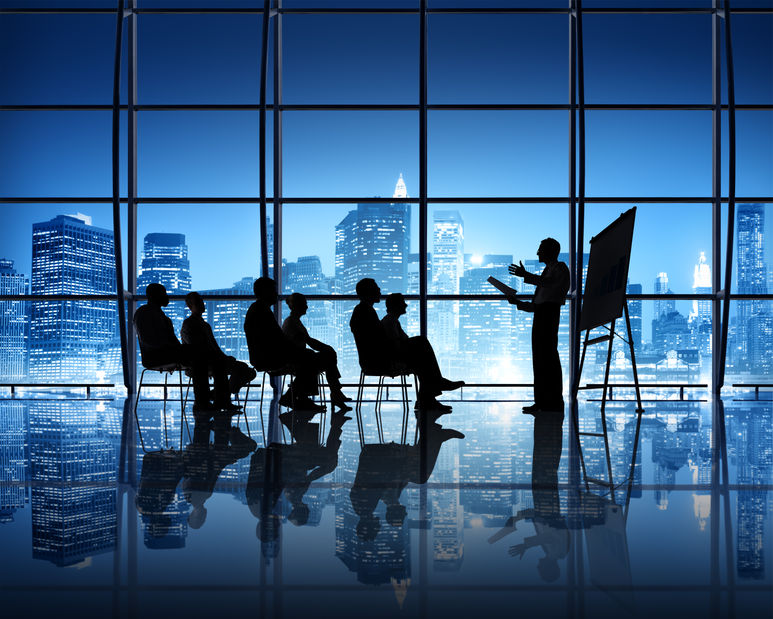 If you think you've tried it all when it comes to enhancing your overall sales performance, then think again. We are willing to bet there are a few solutions you haven't tried — and that will work well for your company. Whether it's investing in your hiring process, encouraging your management to attend leadership training or getting to know your sales staff on an individual basis, there's always a new tactic you can implement to improve your team's performance and grow your company's bottom-line revenue. Even if you're leery about new processes, pay attention to these best practices that will help sales leaders see upward performance growth in 2016.
Surpassing Your Competitors in the New Year
Here are some ways to boost your sales performance in 2016 that you may not have considered before — or that you should consider again:
1. Use emotion to spread your vision. New employees most likely receive training or materials that explain your company's vision, but are you taking steps to actively check that each team member is invested in it? Doing so is certainly worth your while. The Canadian Professional Sales Association points out that "it's important for everyone on the team, not just management, to be aware of and understand the overall goals of the company." Purposefully infuse your vision into your company's everyday culture.
Furthermore, as Tara Jones of the American Management Association writes, when leaders develop and communicate a compelling vision that inspires people, "employees will be able to connect emotionally with this strong and meaningful vision." And, when employees are emotionally invested in your company's vision, they'll be much more likely to be highly motivated to meet their monthly goals and drive overall company revenue.
2. Invest in your hiring process. When managers take the time and effort to recruit and secure the very best sales talent, your business will grow and thrive. Making an investment in your hiring and training processes may be a good chunk of resources up-front, but it will pay off down the road. As Walter Rogers of SalesForce puts it, "if you want the best, hire the best." Sure, it can take more time to recruit top-notch talent, but your company will save money down the road in lower turnover costs and higher revenues.
3. Don't just manage your sales team — partner with them. Ensuring your sales reps are properly motivated to meet their numbers and deadlines is important. But, it's also important that they know you're on the journey with them, each step of the way. As Rogers of SalesForce writes, "highly effective sales managers find numerous ways to come alongside team members to motivate and reward them in a social format that brings out the best in them in a way that inspires everyone." Make sure your sales staff feels not just motivated to sell for your company, but also appreciated as members of your team.
Another easy way to show that you're a partner in your sales reps' success is by keeping an "open door" policy that encourages openness and approachability on a daily basis. As the Canadian Professional Sales Association states, keeping your office "door open more often than not [promotes] solidarity among the team." Encourage your reps and management team alike to come directly to your office with questions that come up, perhaps during an open forum time each week. Physically showing that you're an invested member of your sales teams will only help inspire your agents to achieve future success.
4. Get to know your sales agents' learning and communication styles. Although you most likely know most of your sales team on a first-name basis, do you really know what makes them tick? The Canadian professional Sales Association suggests you take the time to uncover their learning and communication styles "in order to help you deliver your sales meetings, coaching, and training sessions in the most effective way." What's more, Cobhan Phillipson of Docurated says "when a team knows each individual member's personality, they know how to effectively communicate and work to maximize team performance." Commit to being a more effective leader this year by taking the time to facilitate better communication not only between yourself and your team, but also within the team itself.
5. Celebrate wins — big and small. In such a competitive world as sales, it can be easy to lose sight of the everyday successes. But, it's important that you acknowledge and reward your reps for their success. As the Canadian Professional Sales Association shares, "too often the delivery of bad news or criticism makes up the majority of communication between sales managers and their teams." Make your reps know you've noticed their wins, too. Whether they've landed a big account, re-signed with a long-standing customer or tapped into a new market, inspire your sales teams for future success by making them realize how important they are to your company's mission and continued growth.
6. Remember that managers need training, too. You know the importance of your sales reps receiving ongoing training and coaching. But, don't forget that the same applies to managers and company leaders. Start the year off right by signing yourself and your peers up for a professional sales management or sales coaching course to help improve your leadership skills and help make your company more profitable.
7. Welcome feedback about yourself. As the leader of both sales agents and managers, you may not be regularly receiving feedback on your own work performance. But, it's important that you do — not only so you can address weaknesses and make improvements, but also to show that you're a team player and are willing to accept feedback and constructive criticism just as your sales staff should be. The Canadian Professional Sales Association suggests "The first step in creating a work culture, in which constructive criticism is well-received, is to encourage your staff to give you feedback on your own weaknesses and incorporate that feedback in an effort to improve." Giving, receiving and incorporating helpful feedback into your daily work is a cycle that is key to overall improvement in your department.
8. Encourage upward mobility within your company. Even if you're happy with the roles that your sales team members are currently filling, your reps may be restless. Don't limit sales employees by not allowing them to explore other roles and utilize other skill sets. Instead, explains the Canadian Professional Sales Association, you should "have ongoing conversations about where their skills and interests lie, and help them reach their developmental goals." Doing so will not only encourage growth and innovation within your company, but will also spur employee loyalty through improved morale.
Putting It All Into Action
If you're looking to improve your sales team's performance, it's time to implement a new solution or two into your department. Spread your company's vision every day so that your employees are each invested in achieving goals. Partner with your sales agents — both personally and professionally — so they know you're alongside them, ready to help them hit their numbers. Send your management team to regular training and coaching sessions so they can be more successful leaders, as well. Encourage mobility within your company so employees can reach their full potential and continually feel appreciated and challenged to become even better at what they do. If you proactively implement new tactics to help your department and team grow in 2016, you're sure to see improved numbers and performance.
Source: http://blog.rdi-connect.com/the-best-performance-advice-of-2016-that-sales-leaders-arent-taking
Publish Date: January 21, 2016 5:00 AM
---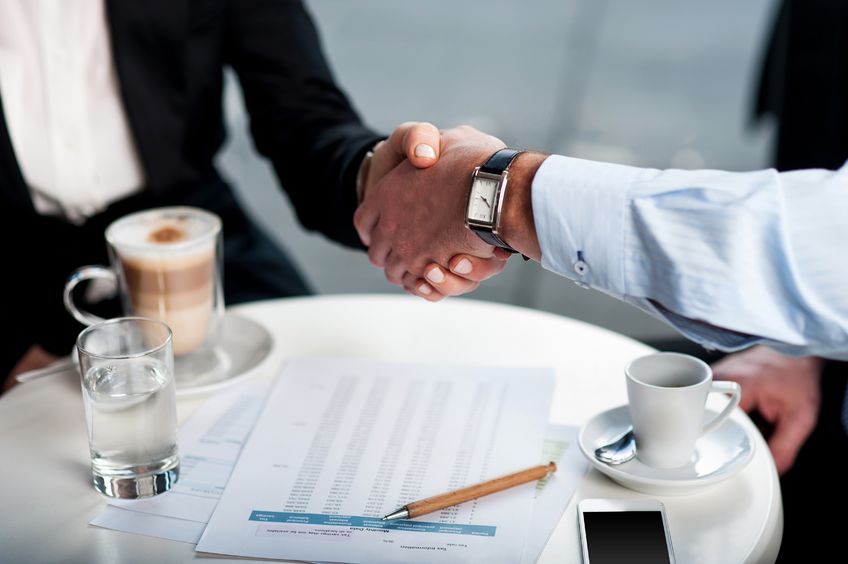 Are your sales teams not hitting their numbers? Are your best reps leaving your company at high rates? Are potential customers choosing a competitor over your company? Even the best organizations face stumbling blocks from time to time that hinder their sales performance. The good news is: there are ways you can combat these common problems that interfere with optimal sales performance. Find out what you could be doing wrong in your sales process that's causing your sales performance to remain stagnant, or to even decline.
1. Outdated technology. Are your sales agents relying on software that is five or even ten years old in order to track their sales performance and close deals? Chances are, there's a newer software — or a newer process — out there that can help them be even more effective. In fact, according Cobhan Phillipson in an article from Docurated, "implementing next generation sales content management software is one way to boost the performance levels of both sales and marketing."
Today's best sales performance management software provides a direct link between your marketing team, who are regularly creating new sales materials, and your sales team, who are pushing that material out for potential customers to consider. Set your reps up for success in meeting their sales goals by equipping them with the latest in technology for closing the sales loop.
2. Not being agile. Agile seems to be the word of the day in business — and for good reason. Being agile means being flexible enough to adopt new technologies and methods, and then track your success and adjust your processes from there to optimize performance. As William Bushee of BlueMonkey Dev explains in his blog series on being agile, working in an agile fashion means you need to be "self-organizing, light on procedure and policies, and most importantly, provide a steady stream of incremental accomplishments moving your project forward daily."
Do these agile attributes describe your sales performance strategy? Have you ever considered how an agile methodology could play out within your sales teams? One of the easiest ways that you could implement an agile methodology for your sales reps is to set up mandatory daily stand-ups, known as SCRUM meetings. William Bushee of BlueMonkey Dev outlines the five topics that each team member should cover in a successful stand-up: provide a status update/report, give a brief update of new prospects, explain planned work for that day, report on issues or stumbling blocks and ask others how they can help overall progress move forward. Ensuring that your sales reps are connecting on a daily basis to review sales goals and progress is a great way to begin incorporating agility into your sales process.
3. High sales rep attrition. Are your top sales reps leaving your company at a high rate? The first step to reducing attrition is understanding what good sales reps want in a job so you can take steps to meet their criteria. Steve Eungblut of Sterling Chase writes: "They want recognition of their skills and potential, they want investment in their future earnings potential and they also want good leadership in the form of an individual or leadership team that is going to take the company forward."
Eungblut goes on to explain that when good sales reps aren't getting these things, they are likely to move onto another company that does offer them. He clarifies "when a company has a significant attrition or churn rate in its sales function, it's also a fact that the best are the first to leave because they are the ones who will find it easier to get an alternative (and better) job." Make sure that you are offering your sales reps what they need to feel appreciated and meet their goals so you don't lose your best resources for maintaining positive sales performance.
4. Not enough organic growth. One of the best — and perhaps easiest — ways for your company to improve performance of sales is through organic growth. Increasing sales through contextual upselling or cross-selling is a great way to utilize your existing customer base and network to boost sales. Sairam Krishnan of Digital Service Cloudpoints out: "With this approach, the support representatives can leverage the power of asset intelligence and combine that with the power of analytics on their existing silo of customer information to glean the lifetime opportunity potential." By using the information that your reps already have on your customers, they can make timely, relevant sales pitches for additional services, spurring growth through existing business opportunities.
5. Ignoring metrics. Carefully tracking — and then acting upon — your reps' sales performance metrics is key to understanding and improving the sales process at your company. For one, according to Phillipson's Docurated article, make sure that you "take the time to measure how much time your reps actually spend selling." Carefully tracking your reps' sales performance benchmarks can help you take steps to correct issues or blockers they may be facing.
Closely related to how much time a rep is taking to close a deal is the value of the deal, and which reps are making the most revenue. Through tracking which sales agents consistently bring in the most business, Phillipson states you may be surprised to "learn that [some] reps are veering towards smaller deals because they are easier to close instead of pursuing the most important opportunities." Armed with this information, you can help coach your reps on how to most wisely use their time.
Another key to successful sales performance that Phillipson points out is your reps' opportunity-win rate. Some of your agents may be excellent at working their networks and making that initial contact, but then fall short when it comes to actually following up and closing the deal. Carefully tracking this metric can help you determine which sales reps may need extra training when it comes to follow-up techniques. Consider providing extra training or workshops for sales staff that could benefit from finessing their selling tactics.
6. Slow follow-up.In today's information age, people have a short attention span for almost everything — especially when they're in the sales loop. Consider this insight from Phillipson's Docurated article: "companies that try to contact a lead within an hour of the initial query are seven times more likely to qualify that lead than those companies that waited even an hour longer." Make sure that your reps are continually monitoring their email inboxes or other contact methods so that they can act quickly when a potential customer reaches out. Don't risk losing a sale to a competitor with a better response rate!
7. Customer service issues. Each time your sales team interfaces with a customer or lead, that interaction makes a big impact. Sometimes, when sales agents are crunched for time and struggling to make contact with too many customers on a single day, customer service for each individual suffers. But, it's important to remember that "each customer interaction carries the potential to make or break the future of the relationship." Feeling the pressure to rush through sales calls and thus not be able to personally hear and address each customer's feedback or concerns can lead to poor sales performance down the road. Whether or not your reps remember the rushed interaction, the customer certainly does — so strive to make a positive impression each time.
8. Trying to handle everything in-house. There are only so many hours in your sales agents' days — so you shouldn't be trying to make them do it all when it comes to your sales process. Consider partnering with an outsourced sales team to make initial contact with leads, or even to handle your day-to-day customer service and organic growth operations. Splitting these responsibilities between internal and external sales teams can free up your internal sales teams to focus their attention on your biggest clients and to land the most lucrative deals.
Improving Your Sales Performance Starts Today
Do any of these pitfalls sound familiar? If so, it's a great time to review the processes you have in place so you can improve your company's overall sales performance. But, revamping your strategy doesn't happen overnight. Adopting new sales tactics and then adapting sales processes to the unique needs of your business and customers is an ongoing process. Use these tips to examine and improve your sales performance strategy so that 2016 can be a year of growth and opportunity.
Source: http://blog.rdi-connect.com/8-things-that-prevent-sales-leaders-from-effectively-boosting-sales-performance
Publish Date: January 14, 2016 5:00 AM
---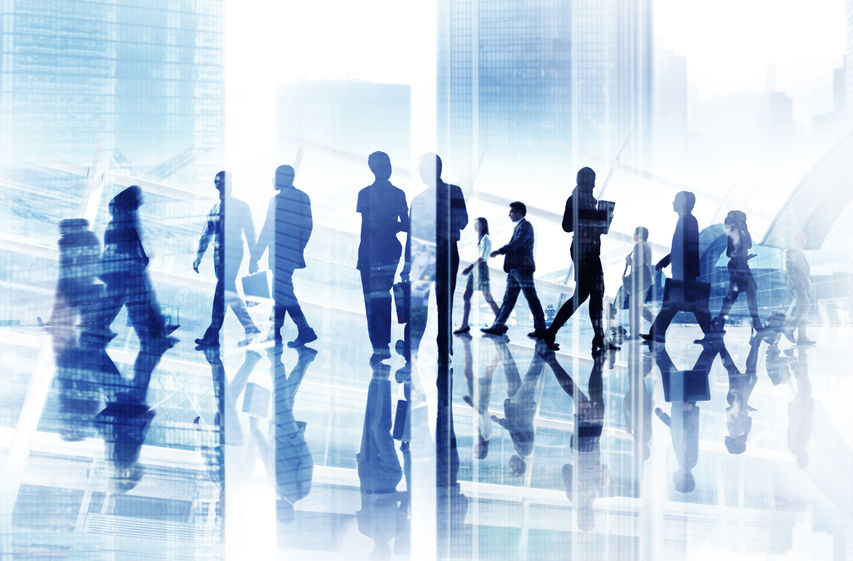 Attrition is a naturally occurring part of any sales team — but that doesn't mean it can't pose a challenge. Managing an inside sales team can be quite difficult when agents are continually coming and going. Hiring new, quality salespeople, and getting them up to speed quickly, can be costly in terms of time and money. In fact, Mike Allred of TechCXO says that each sales rep that leaves a company can cost that organization anywhere "from $500k to over $1M" in departed sales, negatively impacting the whole department's performance. It can also be tough to determine if your sales team's attrition rate is "good" or "bad" for the company, leaving many sales leaders unable to address their attrition challenges at all.
Read on for more insight into inside sales attrition and how sales leaders can begin to solve any associated problems:
Types of Attrition
There are many reasons — or triggers — why a salesperson might leave your company. An agent might leave on his or her own accord, or be asked to leave. Here's a rundown of the main types of attrition:
Voluntary. Sales reps might leave the company voluntarily for a multitude of reasons, including feeling that their career goals are not aligned with the company's goals, feeling that their value system is not aligned with that of the company's or feeling that they are not being compensated adequately (See: Puneet Kataria's commentary on Quora). If you believe your attrition rates are too high, these are some factors you can consider addressing as a company.
Involuntary. When a sales rep is continually underperforming or behaving in a manner that is contrary to your company culture or standards, you may need to let him or her go. Sales is very much a numbers-driven role, so you need to be sure your reps are hitting their monthly goals for your company. However, as Puneet Kataria points out on Quora, "a very common pitfall is over expectations from sales." Make sure that you have realistic expectations about your agents' sales numbers and that you are not letting valuable salespeople go because you expect too much.
Event-driven. As a company, you have the least amount of control over this type of attrition. Event-driven attrition occurs when a rep experiences a major life change, such as getting married and moving to a new city, relocating because of a spouse's job or starting graduate school. In such cases, you may be in a position to offer an excellent salesperson a remote position or more flexible hours to allow him or her to continue working for your company.
Healthy vs. Unhealthy Attrition
As you may have guessed, rates of attrition vary widely from industry to industry, from company to company and even from year to year. However, there are some benchmarks you can use to help determine if your company has healthy or unhealthy attrition rates.
According to Kyle Heller of Openview Partners, "the standard turnover rate for inside sales professionals in technology companies is 19 percent." At the same time, Benson Smith and Tony Rutigliano of Gallup point out the importance of examining not only how many agents are leaving your company each year, but also who those people are. For example, they explain, "if your overall turnover number is 10%, but the people heading for the exits are from the sales force's top tier, you have a serious problem. On the other hand, if the 10% who are leaving are from the bottom end of your sales force, your turnover situation could actually improve the quality of your organization."
Smith and Rutigliano ultimately conclude that "the turnover goal for the top 75% of your sales force should be as close to zero as possible." They argue that "disengagement" from the company is one of the major triggers of sales underperformance and related turnover. They explain that the "higher the engagement levels among your sales force, the lower your turnover should be." If your sales reps are not hitting their numbers and your turnover rates seem high, it may be time to make sure that you are actively engaging your sales teams so they feel part of the company and are fully invested in your organization's long-term success.
Addressing Your Attrition Rates
If your company has turnover that could negatively impact your overall sales performance, what can you do about it? Here are some ways any sales leader can work against attrition:
Invest in education and development. Starting from a new sales rep's very first day on the job, be sure you are setting him or her up for success through continuous education and development programs.
Offer well-rounded compensation packages. Make sure your compensation packages are competitive and fair, so that your top performers don't leave your company for another organization.
Recognize your top performers. Encourage upward mobility in your company and recognize your top performers with bonuses, promotions or additional sales territories that let them know you appreciate them.
Consider staff augmentation. If your inside sales team is experiencing high turnover, consider looking into staff augmentation from a contact center that is experienced in your industry and ready to work hard towards your sales goals.
Armed with this information, you can address and reduce the turnover of your inside sales teams. Once you hit that "good" attrition rate, you'll notice a positive impact on your overall sales performance.
Source: http://blog.rdi-connect.com/inside-sales-attrition-have-your-turnover-rates-gone-too-far
Publish Date: January 9, 2016 5:00 AM
---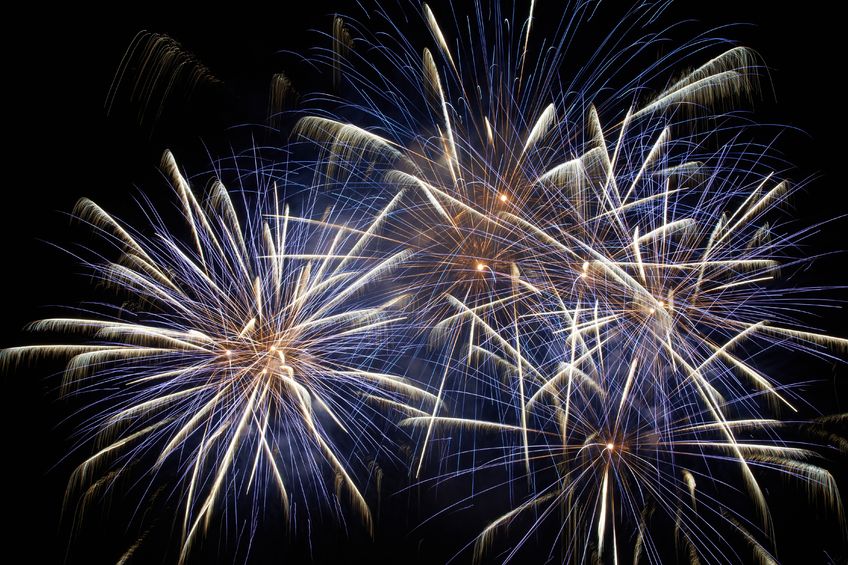 Ready or not, 2016 is here. It's hard to believe another year has passed, though it is the perfect time for a "new start" for your inside sales team. Perhaps one of your resolutions is better overall performance in your sales department, but you don't know exactly how to achieve that. Ultimately, the recipe for each of your sales agent's success comes down to your company's work environment.
This post reveals three secrets you should integrate into your company culture to help your sales team perform better.
1. A Company Culture that Reflects Your Brand
Having a brand story that you share with your reps — and infuse into your brand — does wonders for sales productivity and positive performance. As Sujan Patel of Entrepreneur writes, "employees who are convinced of a larger common goal are people who are excited to be part of a larger purpose." And everyone loves a good story, including your customers. If you have a consistent brand story that your sales reps can share to really connect to your customers, they are likely to close more deals.
A brand story can also help your sales reps feel more connected to your company's goals while they work. For example, at Zappos, "portions of the budget are dedicated to employee team building and culture promotion." Use your brand story to infuse your company's values and mission. You can even integrate your brand story into the design of your actual, physical workspace, as well as the perks that your company offers its employees. SquareSpace offers "attractive office spaces, catered meals, stocked kitchens, monthly celebrations, relaxation spaces and periodic guest lecturers." Infuse your brand story into your company's everyday culture, and you'll have sales reps who are happier, more connected to your company and more dedicated to its success.
2. A Company Culture that Fosters Growth and Reward for Sales Excellence
It's important that a sales manager or leader sets up compensation programs that reward hard workers with both extra commissions and growth within the inside sales team. As Andris A. Zoltners, PK Sinha and Sally E. Lorimer of the Harvard Business Review write, "Today, companies increasingly expect salespeople to deliver not just sales but profitable sales growth." It's not just about hitting sales goals, but also about setting up your reps for long-term success.
For instance, offering a clear promotion track from outbound callers to deal closers, to account managers, to sales leader will help motivate your reps to meet their goals month over month. Your best sales agents are also usually those who have upward mobility in mind, so do your part to empower them to always maintain peak performance. Doing so will help increase productivity of all of your sales reps.
3. A Company Culture that Continually Coaches and Helps Agents Perform Better
Being a consistent sales coach is good for morale and boosts the productivity of your sales team. Plus, if you continually train your reps, they will only continue to improve. As Shelley Frost of Demand Media writes, "training and development provides both the company as a whole and the individual employees with benefits that make the cost and time a worthwhile investment." This continual coaching and training will also help you figure out which reps aren't working hard enough.
However, salespeople feel that they aren't getting enough coaching in general. A study from the Harvard Business Review reported that salespeople said "they'd received little to no coaching from their leaders and scored them low—on average around just the 38th percentile." Interestingly enough, managers do believe that they're providing enough coaching, with that same study reporting that leaders felt "they spent a considerable amount of time coaching their direct reports and scored themselves high on their efforts—on average, just shy of the 80th percentile."
It's time that we close the gap between the training and coaching that managers believe they are providing, and the guidance that salespeople actually feel they are receiving. Doing so will empower reps to better handle customers, close more sales and keep current clients more satisfied.
Invest in Your Employees and in Your Company
Use these tips to help make 2016 the best year ever for your inside sales teams. A defined company culture and brand story can make each agent feel fully invested in your organization's success. A clear path of growth and upward mobility within your company can encourage highly motivated individuals. And, consistent coaching and training for all sales reps will help them meet their own sales goals and help your company grow for years to come.
Source: http://blog.rdi-connect.com/3-secrets-to-ignite-sales-productivity-in-the-new-year
Publish Date: January 7, 2016 5:00 AM
---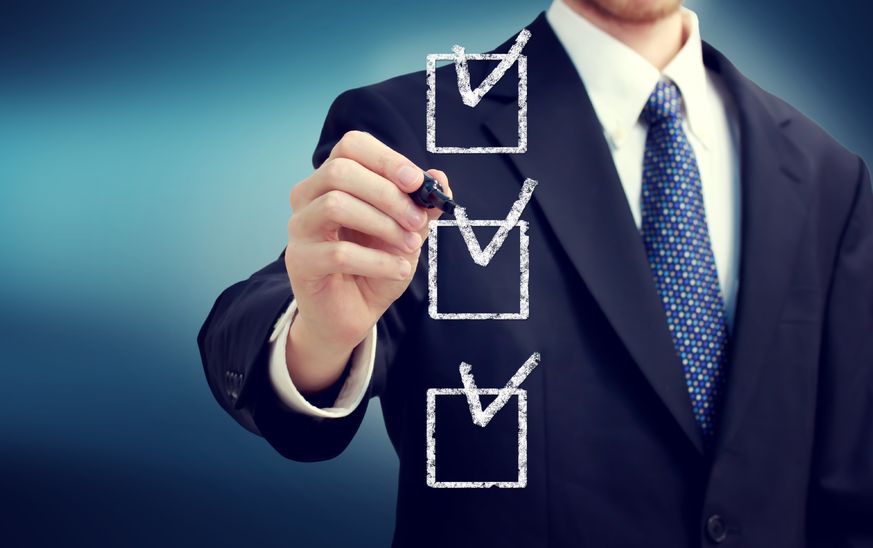 Believe it or not, 2016 is right around the corner. Has 2015 been a record sales year for your company? Or, has the past year proven that you need to increase your sales performance? Whatever your company's situation, read on for a checklist that will help you make the most of your 2016 sales results.
Make 2016 Your Best Sales Year Ever
Ask yourself these questions, and then use the answers to guide your performance goals and sales tactics for the upcoming year:
1. Do you have clear performance metrics set for your inside sales agents? Metrics drives sales teams and encourage them to keep improving and realizing their goals. Zorian Rotenberg of InsightSquared says it's important to measure the number of open opportunities each rep is working at any given time by count, not by dollar amount. Rotenberg adds that it's important to also track the number of opportunities your sales team closed, which includes both won and lost opportunities.
Another performance metric that's important to track is the average duration or time (usually in days) that it takes your reps to win a deal.
2. Do you know which sales activities contributed to positive ROI last year? It's always important to fully understand how your investment in sales initiatives and campaigns are paying off. The sales experts from Marketing MO suggest that you calculate ROI using the following formula: return minus investment, divided by investment. Then, you would multiply by 100 to yield a percentage. Although this is a simple formula, you can use it to determine what tactics really helped enhance your sales department's performance.
3. Have you identified new markets to help grow your company? If you're looking to grow your business in 2016, it's important to plan to expand your business into new markets. This means you'll need to mine for new prospects in new territories. Andris A. Zoltners, PK Sinha and Sally E. Lorimer of the Harvard Business Review point out that expanding your marketing and sales reach beyond your current geographic footprint (e.g., into more rural areas with potential customers) can be helpful in improving sales.
4. Do you know how to achieve a lower-cost and more efficient selling model? Lowering your costs and streamlining your sales model are essential components of a productive inside sales strategy. As Kyle Heller of Openview Labs points out, larger companies today are taking a page from the startup book by using inside sales as a primary sales channel in order to successfully cut costs and up their revenues.
5. Do you have a compensation program in place that is actually motivating? You may be surprised to learn that compensation for inside sales reps can't be tied to outside sales reps anymore since their jobs are no longer dependent on each other (See Heller, above). But, it's the truth. Ken Thoreson of SalesForce offers four effective ways of compensating your sales teams. One option is profit-based, meaning that your reps' commission rates change as margin levels increase. Another option is based on revenue/quota, meaning that compensation is based on volume achieved over the previous sales period or on a percentage of a quota reached. The third option is balanced, meaning that you base reps' compensation on margin, revenue and a third component such as quota attainment. The fourth option that Thoresen suggests is team. With this approach, all team members receive a bonus when the team hits their quarter-to-date sales goals.
6. Do you have team development procedures in place to maintain healthy attrition rates? Turnover happens, but that doesn't mean your business has to be its victim. Instead, be proactive about reducing attrition for your top sales performers. What's more, offer support for your under-performing reps so that it's less likely they'll become part of your attrition problem. As Benson Smith and Tony Rutigliano of Gallup point out, the two biggest causes of attrition are employees who don't feel that they're being adequately compensated and employees who don't have a solid, consistent relationship with their manager. Interestingly, "turnover in the top quartile indicates a bottom-driven culture in which star performers are actually—albeit inadvertently— made to feel unwelcome." Take steps to make sure you identify what is causing attrition in your sales department.
7. Is your inside sales team closely aligned with your marketing team? Your marketing team can be a great resource, and helpmate, for your inside sales team, so be sure you're encouraging these teams to work together for the growth of your company. Matt Wesson of SalesForce writes, "Sales reps that make a point to communicate with marketing will find they are never at a loss for great content to send to prospects or a compelling reason to reach out." Your marketing team should work closely with your sales reps in the creation of relevant content resources, promotions and email blasts.
Equip your sales reps with the tools and knowledge to grow your business, increase sales performance and better serve your customers. By asking yourself the questions above — and closely analyzing your answers — you can make 2016 the best year ever for your inside sales team.
Source: http://blog.rdi-connect.com/the-ultimate-inside-sales-checklist-for-2016
Publish Date: December 23, 2015 5:00 AM
---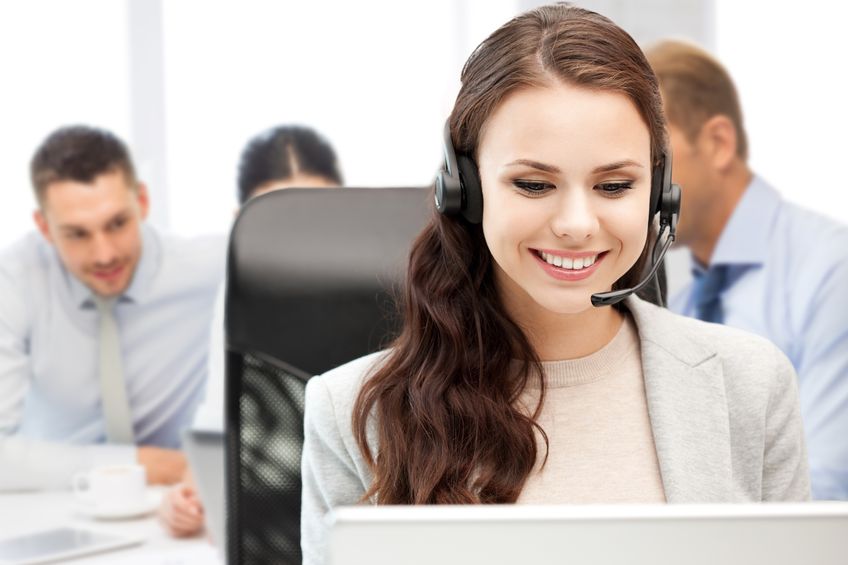 How much could your sales results improve if you had additional reinforcements to not only work with leads and prospects, but also with existing customers you don't always have time to service? You'd probably increase your organic growth—and improve your customer experience as well.
The best contact centers today do much more than just cold calling—they help your company move the needle by walking hand-in-hand with you through each step of the sales, prospecting and customer relationship management processes. Explore how partnering with a contact center can help provide the support your prospects want so you can grow your business.
Delivering an Excellent Customer Experience, Each Step of the Way
What different types of support might prospects or customers need that a contact center could provide? You might just be surprised at all the in-depth services that today's contact center sales agents are poised to fulfill.
1. Sales support to deliver an excellent account management experience. Contact centers offer a valuable service that sometimes gets overlooked: handling your company's day-to-day customer relationship support. Who on your current staff is purely dedicated to ensuring your customers make the most of your products or services and, in turn, increase your revenue and profit streams? With the right contact center, your customers will not only get onboarded and trained effectively, but will encounter continuous follow-up interactions and support. This goes a long way when it comes to customer retention. As some agents focus on acquisition, the others can focus on maintaining and strengthening current relationships.
2. Well-informed reps that can anticipate prospects' needs and questions. Contact center associates can get up-to-speed on your target customers quickly so that they can anticipate their needs and be ready to answer questions or provide whatever training they may need with your services. As Art Sobczak of HubSpot writes, taking the time to "plan a more customized, on-target approach" for contacting prospects and customers goes a long way in making the encounter interesting, relevant and memorable. Contact centers are experienced in a wide range of industries, so, no matter your business, they are ready to deliver superior, customized outbound calling and sales support to your prospects.
3. Dedicated reps focused on your customers, not just on your business. Not only are contact center sales agents dedicated to selling your business and your brand, they're committed to focusing on your customers. In doing so, they will uncover your customers' pain points so they can tailor their sales pitches and support to those unique needs. Consider this piece of advice from top sales training authority Brian Tracy: "In your initial contact with the prospect, focus all your attention and your questions on the prospect." Tracy goes on to say, "You are only selling professionally when you are talking to your client about his or her wants and needs."
4. Sales calls straight to the decision-makers, wasting less of everyone's time. Contact center reps are highly motivated by closing deals and meeting their sales numbers. To do so, they understand that they need to make a personal connection with decision-makers—early and often—in the sales process. Geoffrey James of Inc. reminds sales teams that it is important to not waste their time and energy "calling upon people who don't have the authority to purchase." James elaborates, "If you find that you can only get access to a gatekeeper, you're better off moving to the next prospect." Contact center sales agents not only have the time and capacity to do this, but they have the drive to keep moving forward until they get you the customers you're looking for.
A Win-Win for Everyone Involved
Your business won't suffer from outsourcing some tasks like these. Quite the contrary, in fact—if certain pieces of your sales, prospecting and relationship management processes are handed off to a contact center, your overall organic growth rates and customer experience will improve. In turn, you can expect upward growth in revenue and added brand value for your company.
Source: http://blog.rdi-connect.com/4-ways-contact-centers-can-provide-the-support-your-prospects-want
Publish Date: December 17, 2015 5:00 AM