RDI Corporation - ContactCenterWorld.com Blog Page 4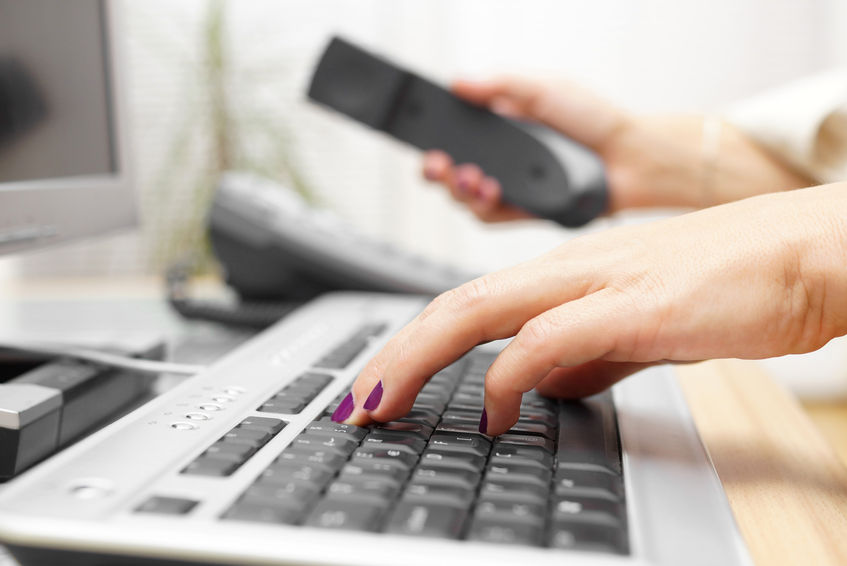 When you form a partnership with an outsourced lead generation company to improve your sales process, it's essential that you have a smooth hand-off of tasks. What are the main things a contact center would need to know about your business to get you great results? Here are the five most important aspects of your company that outsourced sales agents should understand in order to work with your prospects and existing customers in the best way possible:
1. Your product/service. Of course, anyone working hard to sell for your company should have a deep understanding of the product(s) or service(s) you offer. Making sure new team members know your products should be step one in your onboarding process. Kick it off with a live (or streamed over the internet) trainer who walks sales agents through your products and services, explains how your company positions them to prospects and answers questions in real-time.
Consider following up with video training modules or providing written materials that contact center sales agents can consult as questions come up in their day-to-day work. Carl Carabelli of Demand Media points out that "your written material should be equally as strong [as the live trainer], written in a tone that highlights the culture you want to pass along to new recruits." Right from the beginning, make sure you equip your new sales team with the tools for success in making sales.
2. Your story. Next, share your company story with your outsourced sales team. Everyone loves a good story — plus, hearing your history lets these sales agents know where you've come from, where you currently are and where you're going. As you share your story, don't forget to share your vision for the future with your new sales team.
3. Your principles. Call it culture, call it principles, call it something else. Whatever label you use, it's all about the way your company and employees behave and interact, day in and day out. Do you stress teamwork? Or, do you strongly value personal initiative in your associates? Do you stress meeting your sales number each month? Or, is delivering best-in-class customer service more important? When you bring in an outsourced sales team, Carabelli suggests you "talk to [them] about what you expect from them…Give them examples of ways they can contribute that will promote your company's culture."
Don't assume that agents from lead generation companies will automatically pick up on your company principles. Rather, provide training or guidance on your culture, and consider organizing events that promote these principles. An outsourced sales team can feel quickly ostracized by your internal team if they aren't on the same page with your company's principles and culture.
4. Your people. When you bring in an outsourced sales team, it's important that they understand the structure of your company and the people who make up your organization. Even if your internal and outsourced sales teams will never meet face-to-face, they will surely be communicating electronically and servicing the same customers, as a team. So, it's key that an outsourced sales team receives a full list of individual contacts that will help them be successful in their jobs, as well as people to whom they can quickly reach out if they need support.
As content strategist Ikenna Odinaka points out, prospective customers "come [to your business] looking for solutions and answers. They are looking for human connection." Just as today's customers demand a human connection with the businesses they frequent, an outsourced sales team also needs a human connection with your internal team in order to feel fully invested in your company's success.
5. Your differentiators. Simply put, "Think of what makes you stand out," as Odinaka goes on to write. If an outsourced sales team is going to be successful at selling your products or services, they need to understand what makes your company different from your competitors. What's more, when a contact center sales team appreciates what makes your company unique and special in the marketplace, they'll only be more driven to work hard for your success.
Do you have a long-standing history in a particular area and, therefore, deeply understand your target market's needs and wants? Do you have a strong commitment to the environment, pledging to give back a portion of your annual revenue to environmental non-profits? Are you committed to being the most revolutionary innovator in your industry, delivering novel products each quarter and ever expanding your customer base? If you haven't taken the time to really think through what makes your company stand out from the crowd, now is a great time to do that.
Learning How to Talk About Your Business
Use the tips above to bring a new sales team into your company's fold. Start by making sure they understand your product(s) or service(s). Next, share your company's history, principles and culture. Make sure the contact center sales agents understand your company's people and organizational structure. Then, make sure these sales agents fully appreciate your company's differentiators. When agents of lead generation companies are armed with all of this information, they are fully prepared to drive business and meet goals for your company.
Source: http://blog.rdi-connect.com/getting-on-the-same-page-how-to-teach-contact-center-sales-agents-all-about-your-business
Publish Date: December 12, 2015 5:00 AM
---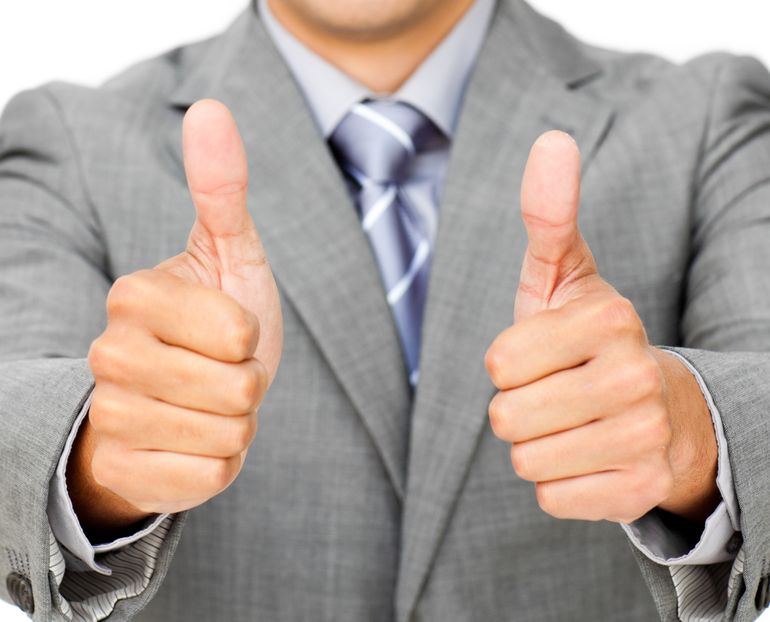 Some businesses might hesitate to rely on an outsourced sales service because they don't think the agents are qualified enough to work with their customers and prospects. However, this simply isn't true. Partnering with experienced lead generation companies can increase your profits, expand your customer portfolio and even boost the morale of your internal staff.
Why? Because the agents working at these contact centers have the skills, motivation and experience needed to take your business to the next level. These three reasons prove why contact center sales agents can step up to the plate and perform for your company.
1. They know your industry.
No matter the industry, most B2B companies could benefit from having a sales team that has the capacity and expertise to solve whatever sales challenge your company is facing. Whether your industry is healthcare, financial services, utilities, retail or something else completely, an outsourced sales team is nimble and experienced enough to jump onboard and get to work. Plus, they probably already have years of experience in your field.
In the healthcare field, for instance, you could hire an outsourced sales team solely dedicated to pinpointing target customers—based on demographic and geographic data—to fuel your next major sales drive.
Or, in financial services, an outsourced sales team could provide personalized service to your current customers to keep them happy, so they don't take their business to a competitor institution. Then, they can work on cross- and up-selling once they build strong relationships.
If you're in retail, an outsourced sales team could focus on taking prospects from cold to hot, upping your company's chances of gaining new distributors for your products in your target market.
2. They know your customer base.
Whether your company is primarily interested in nurturing leads or keeping current customers satisfied, you can trust that a contact center has worked on solving these sales challenges before. The reps at these centers know your customers' common pain points and deepest motivators. And, their sales managers are responsible for making sure they become an extension of your brand, not simply an outside team stepping in for help. After all, their success depends upon how successful they are at meeting your goals.
What's even better, an outsourced sales team has the time and power to cultivate deeper relationships with your customers, building loyalty to your brand and reducing attrition. As Joanna L. Krotz of Entrepreneur notes, today's contact centers have a multitude of methods to connect with your customers—email, voice, real-time chat, fax, website orders or queries, IVR (interactive voice response) menus, mobile SMS, call routing, automated callbacks and more. They are ready and willing to connect with your customer base via the customer's preferred method, making it convenient and pleasant for your customers to connect with your business.
The best contact centers offer direct communication to individual sales reps, as well. In that case, potential customers receive direct access to their dedicated rep's desk, cutting down on their wait time and frustration when they have a question or concern to raise.
3. They know the technology.
As Judi Hand of TeleTech points out, bringing in an outsourced sales team saves you the time and hassle of implementing the latest technologies, since these teams likely already have the tech in place. Doing so frees up your internal staff from dealing with IT headaches and reduces time-to-market for new services or processes that rely on technology.
Hand also notes that an outsourced sales team can use the power of their analytics tools to work to grow your business. Such tools can help all of your sales teams "determine the best time to call a customer or extend an offer." As you might imagine, being equipped with such insider information will help everyone on your teams—internal and outsourced—perform their job more efficiently and boost your company's bottom line.
Don't Underestimate the Power of Outsourced Sales Teams
If you've never considered partnering with a contact center, now may be the perfect time to do so. Working with an outsourced sales team can help your business because the reps know your industry, your customer base and the technology to get the job done successfully and efficiently. Lead generation companies can help your business by growing your customer base and keeping your current customers satisfied not only now, but in the future.
Source: http://blog.rdi-connect.com/3-reasons-an-outsourced-sales-team-is-qualified-to-work-with-your-prospects
Publish Date: December 3, 2015 5:00 AM
---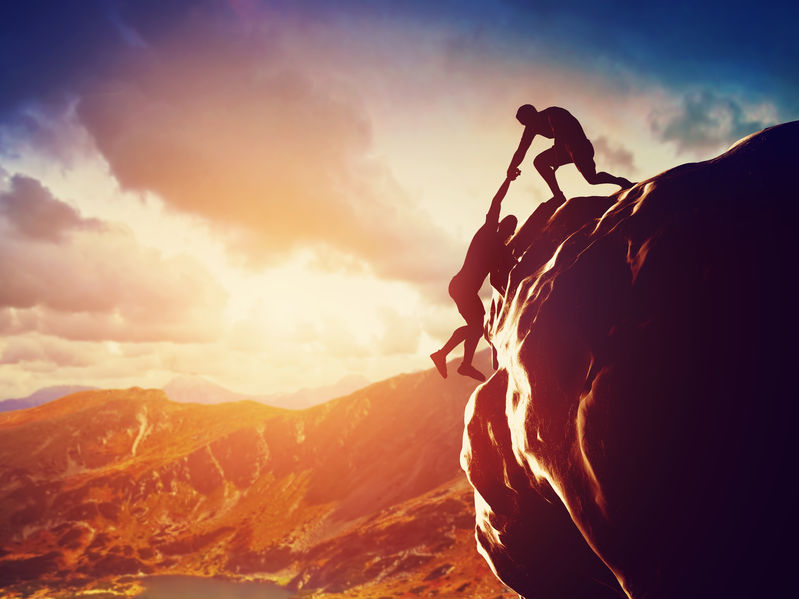 It's no secret that every B2B company has its own sales challenges, especially when it comes to account management, lead generation and appointment setting. Sometimes these challenges can be daunting, and your internal team may not know where to even begin to solve them. Luckily, outsourced contact centers provide services they can tailor to your specific business needs and sales challenges, all while giving your customers a quality sales experience. Here we will discuss common sales roadblocks and ways your company can address those challenges with the right solutions, and the right help.
Sales Roadblocks You Might Be Facing
Taking the time to identify the roadblocks to closing more sales and retaining more customers is the first step in overcoming these pitfalls. Here are some common roadblocks that often plague B2B sales departments:
Not getting good reception from your cold calls

Not reaching the right decision makers

Taking too long to close sales deals

Prospects say they don't have the budget for your services

Prospects demanding a custom solution

Current customers aren't as loyal as they once were
Do any of these sound familiar?
Solutions to These Common Sales Setbacks
Your company could be facing one or many of the sales challenges mentioned above. No matter the number, it's important that you develop a solution that works so you can produce the sales results upper management is looking for. Here are some solutions that an outsourced contact center could offer your company:
If your cold call success rate is less than stellar, an outsourced calling team can develop an outbound calling script that best appeals to your prospects through targeted B2B lead generation. As Doug Davidoff of Imagine Business Development writes, "lead generation is the solution" to driving more sales.

If your sales teams are having trouble getting ahold of the right decision makers, consider partnering with an outsourced contact center that has more resources to dedicate to reaching your business goals and closing deals. For instance, contact center associates who are highly trained in the finance industry and understand how to navigate the business structure of your prospective customers can cut through the red tape and reach decision makers quickly and efficiently.

If your sales teams complain that, despite their best efforts, it's simply taking too much time for prospects to make a decision so they can close the deal, shifting this work to an outsourced sales team may be a great solution because they have more resources and time available than your internal team to follow up with prospects and shorten the sales cycle.

If potential customers say that they simply don't have the budget for your services, an outsourced calling team can dedicate the time necessary to explaining the cost-benefit analysis of your services. For example, contact center associates who are trained in the healthcare industry can show prospects that it will actually cost them money long-term if they don't go with your company.

If prospects are demanding you design a custom solution just for them—even at the proposal stage—this can get costly and time-consuming for your internal sales team. Lean on an outsourced contact center to spend the time getting to know your prospects and their business needs so that they can custom design solutions that work for them .

If you find your current customers aren't as loyal as they once were, you'll need to invest in nurturing those relationships. If your internal staff doesn't have the time to do so, an outsourced contact center has the resources to devote to fostering a personalized relationship with each of your clients. Businesses in the utilities industry can particularly benefit from this, as competition is tougher today than ever and you'll have to work hard to earn and maintain a client's loyalty.
Working Together to Find the Right Solution
As you've seen above, no matter your industry or the particular sales problem your company is facing, partnering with an outsourced contact center will undoubtedly bolster your business. With the help of a dedicated partner, you can drive business, earn customer loyalty and close the biggest sales deals to grow your company.
Source: http://blog.rdi-connect.com/working-with-a-contact-center-to-tailor-services-to-your-specific-sales
Publish Date: November 26, 2015 5:00 AM
---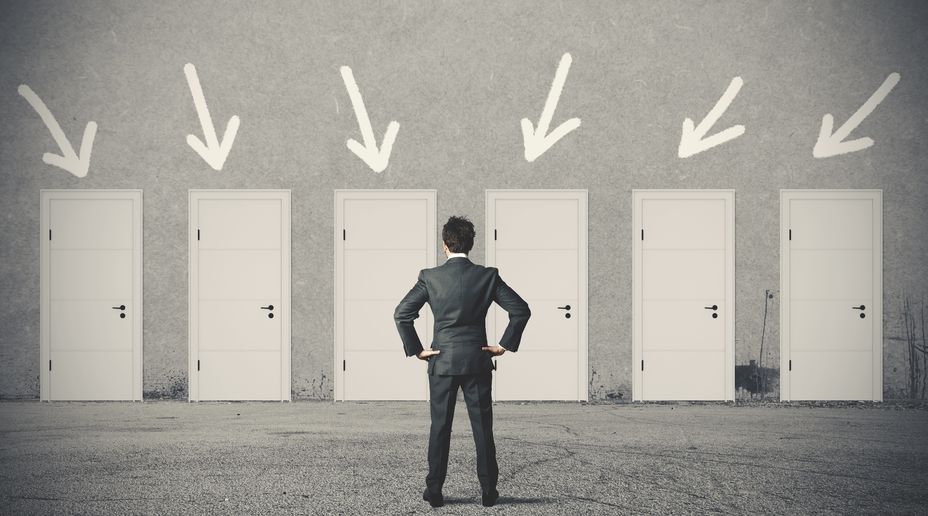 How do you know what solution your company needs to improve sales results? What might be holding your sales teams back from achieving success? These are questions that every sales manager thinks about because in the end, the answers affect your bottom line. Here we'll explore how to get to the root of those problems so you can work on developing a fresh lead generation strategy and empower your teams for the growth of your business.
Get Started With An Analysis
We recommend you begin the process of improving your sales results by uncovering your in-house team's performance problems. Perhaps one of the following problems is plaguing your staff:
Your in-house sales team has stagnated and is not properly motivated to cross-sell and upsell current customers or to seek out new business.

Your in-house sales team isn't equipped with the skills or tools they need to meet the goals of your lead generation strategy.

There simply are not enough hours in the day for your in-house sales teams to complete their day-to-day tasks and strive to improve their sales numbers.
Ty Hall of Workplace 101 explains how there are three major problems that can be a stumbling block for sales teams: The Business Problem, The Technical Problem and The Sales Problem. Whatever the barriers are to your sales teams reaching their full potential, it's key that you first identify them before moving onto potential solutions. Uncover the problem or problems by:
Interviewing your sales and management teams to understand the hindrances and challenges in their everyday workflows

Surveying your customers to learn more about their sales experience

Analyzing your company's sales data and reporting to identify trends and pitfalls
Uncover Root Causes
Once you've pinpointed the problem or problems that are hindering the full potential of your sales teams, it's time to address the trickier task of trying to identify the root cause or causes. Doug Staneart of Business Know-How points out that it can be tempting to jump ahead from problem to solution, but taking the time to uncover the root causes will go a big way in actually solving your sales problem for the long term.
Explore Potential Solutions
Once you've identified the blockers and their root causes for your sales teams, it's time for you to explore your options of how to remove them so your lead generation strategy can run its course smoothly. Obviously, the sales problem that your company is facing will drive how you plan to fix it. Here are some potential solutions that may work for the example problems we outlined above:
If your sales team has stagnated and is unmotivated, it may be time to launch an aggressive internal campaign to encourage growth and new business development.

If your sales team isn't properly equipped with the skills or tools they need to close important sales deals, additional training is recommended. Another option in this situation would be to partner with an outsourced contact center with associates who specialize in your industry and already have the technology in place to drive sales.

If your sales team simply doesn't have the time to go after new business or improve existing relationships, we recommend you consider augmenting your staff by partnering with a contact center that has dozens—or even hundreds—of associates ready to close new deals, as well as to nurture existing customer relationships to build loyalty.
It All Boils Down to Your Sales Challenge
Depending on your specific sales challenge, whether it was outlined in this blog post or not, your sales solution will vary. Sometimes a fresh pair of eyes is exactly what a company needs to develop tactics to fix internal problems. And sometimes, you simply need more clear communication of goals within your own company. Regardless, the first step to finding the right solution for your organization is pinpointing the issue and zeroing in on how to alleviate it. Once you understand that, you'll be ready to take on your sales challenge head on, whether that's with a partnering organization or not.
Source: http://blog.rdi-connect.com/deciding-what-sales-solutions-you-need-to-solve-your-biggest-business-problems
Publish Date: November 19, 2015 5:00 AM
---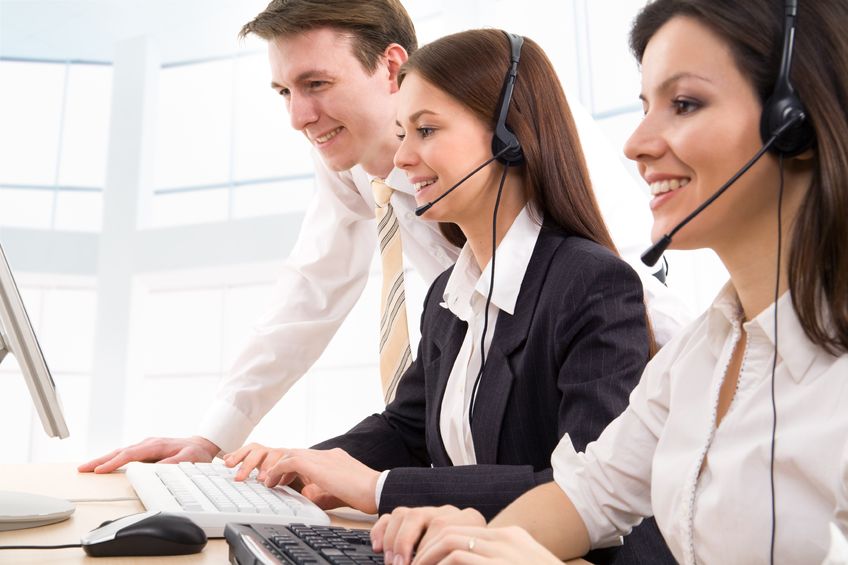 What's more important than retaining your current customers while acquiring new ones to grow your B2B business? Trusting that your sales staff has the skill to do so. When it comes to lead generation and managing accounts, many in-house sales teams have high attrition rates that weaken and prevent long customer relationships. And, if reps and account managers have been working with the same accounts for a while, it's easy to go on autopilot mode. So, how could you improve your business with a fresh, hungry set of eyes? Partner with a branded contact center.
A Committed Extension of Your Company
A branded contact center acts as an extension of your in-house staff, handling much of the work of maintaining strong relationships with your customers. As Entrepreneur.com columnist Nancy Mann Jackson shares, "Taking the first steps toward outsourcing can be time-consuming, but figuring out how to build your business with help from outside professionals can offer increased efficiencies and economies of scale." Establishing your relationship with an outsourced contact center requires some upfront work, but the long-term payoff will be satisfied customers, more business and increased revenue.
What's more, outsourcing to a contact center that cares about your business is a solution that can alleviate the attrition that affects account management. In-house sales teams that have high turnover rates make it that much more difficult for customers to forge a deep relationship with your company, and those customers may leave your organization for a competitor that can provide more personalized service. Don't risk this happening. Partner with a branded contact center that's invested in your business — your success is their success.
Lots of Benefits Add Up to A Great Partnership
Don't worry about a confusing transition for your customers; contact centers are experienced in helping existing customers ease into the transition of working with a new sales team. What's more, branded contact centers aren't just call centers — their reps are your reps and they serve as a steady point of contact for your company. These contact centers even go as far as designing their offices based on your brand and are solely focused on meeting your sales goals and keeping the customers you want to have around.
Here are some of the other great benefits of partnering with a branded contact center:
Direct connection. Customers have the direct phone number to their dedicated rep's desk, who will assist them immediately and attend to their specific needs. The rep is literally an extension of your business, cutting out the red tape for your company's customers.

Ready to adapt and partner. Contact centers adapt quickly and are willing to go the extra mile to understand your business needs and customer goals. They're not in it for the transactional dollars.

Personal touch. A branded contact center isn't too big to care, but your business might be. Contact centers deliver expert care and communication to each individual customer, adding a personal touch that many large enterprises need.
Quality really matters. Today's best contact centers have the expertise and management to make sure their agents hit the numbers they've committed to for your company. Their sales managers measure quality, not just quantity.
Use their expertise. Contact centers can discover what your reps haven't been able to tap into with your existing customers and in turn expand your customer base. As an outside resource, they think outside the box and push to expand and deepen relationships.
It's Always the Right Time to Gain a Partner
What's most important to take away from this is that branded contact centers are in it for the partnership. And with this business relationship, your customers have the potential to receive a more personalized experience, leading to more opportunities for cross-selling and upselling while also reducing the likelihood they'll leave you for a competitor. Your internal sales staff will also be freed up to focus on their primary job tasks. Count on an outsourced contact center to not only bolster your b2b lead generation, but also to foster existing customer relationships for years to come.
Source: http://blog.rdi-connect.com/branded-contact-centers-an-extension-of-your-company
Publish Date: November 14, 2015 5:00 AM
---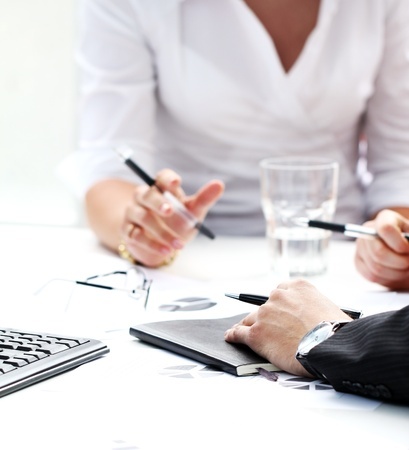 Of course, generating more sales and expanding your customer base is key to boosting your bottom line. But, let's not forget another factor that may be even more important in your lead generation strategy: connecting with potential customers in meaningful ways to build stronger relationships through genuine interactions.
But, not only is it important to be genuine, it's just as important that your company has the capacity to achieve goals and move the needle. Be realistic about the volume your internal resources can handle, and consider augmenting your staff when needed to ensure you can connect with all potential customers in a personal way.
Making that Individualized Customer Connection
Today's customers don't just expect excellent, personalized customer service; they demand it. Recent research has shown that 61% of American consumers think that good customer service is important. In fact, it's so important that they're willing to spend an average of 9% more for a company that delivers great service, every time.
Delivering a superior customer service experience also goes a long way in securing long-term business. The same study above found that 81% of consumers are more likely to give a retailer repeat business when they've had a great customer service experience. Making sure you connect with each potential customer, on a personal level, goes a long way in helping your company deliver excellent customer service during every interaction.
Supplement Your Staff for Increased Results
Connecting with each potential customer one-on-one—and continuing to nurture that relationship over the years—takes a lot of manpower. But, it's worth the effort. Research has shown that a potential customer is 5.2 times more likely to return a sales call if the salesperson has made a personal connection with them. The importance of having enough people on your staff to nurture customer leads in a way that personally connects with each person cannot be overstated. Look at your current capacity and how many warm contacts you could have, and use this information to make smart decisions about how to partner with an outsourced staff.
For example, if you know there are 500 gift shops in a certain region and perhaps 10% of those want to buy your product to sell in their stores, do you have the capacity to make those 500 calls to find out which are the right 50? If your in-house staff can only afford to make 100 or 200 calls because of time constraints, you miss out on the opportunity to find all of the right leads. On the other hand, if you outsource to a trusted partner, then all of those gift shops will be called and all of those leads will be discovered and nurtured in a personal way. Partnering with a contact center to assist with your lead generation strategy can be helpful in wide variety of industries, no matter the product or service your company offers.
Discover How to Improve Your Customer Service
Review your lead generation strategy today to ensure you are connecting with each potential customer personally. A study revealed that sales calls in which the salesperson personally connects with potential customers led to a 243% increase in sales productivity. So, not only will your bottom line ultimately see a boost, but your customers will really appreciate that you've gone the extra mile to capture their attention and their business.
Investing in personally connecting with your potential customers on an individual basis may mean that you need to bring in a contact center partner in order to make sure you have enough staff to cover all potential customers. But, it's worth the investment so you don't lose out on business to your competitors who are also working hard to deliver great customer service.
Source: http://blog.rdi-connect.com/customer-opportunities-generating-more-sales-isnt-just-about-getting-leads
Publish Date: November 12, 2015 5:00 AM