ResponseTap - ContactCenterWorld.com Blog
Page: 1 | 2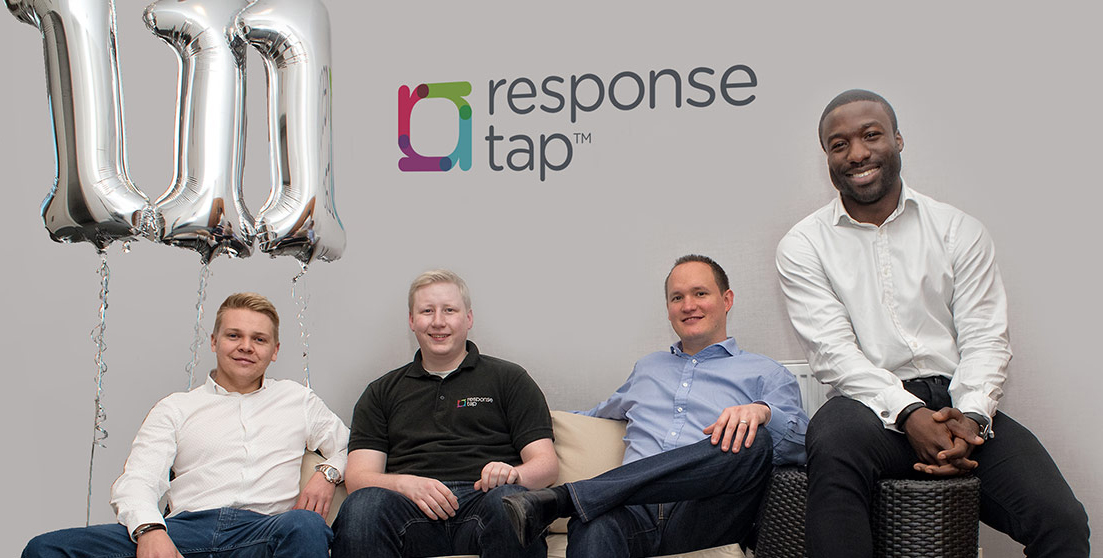 It's one of the most renowned corporate philanthropy initiatives among brands in the Silicon Valley. But now, call intelligence specialist ResponseTap is among the first tech companies to spearhead the charitable 111 program in the UK.
The Manchester-headquartered business has pledged 1% of employee time and will give away 1% of their product to charity every year. Its founders have also committed to donating 1% of their equity to charities of their choosing once they exit the business.
The first organisation to benefit from a share of the £75,000 product donation is Shelter. With ResponseTap's technology in place, the team have been able to develop a deeper insight into the journey of those they are trying to help and the online and offline touchpoints they've connected with before calling for much-needed advice. This helps tailor future activities and heightens the effectiveness of the help the charity gives, which can often be the difference between someone keeping their home and losing it. The donation will also save the charity money, giving them more budget to spend on other activities.
Elsewhere, the 1% donation of time will allow employees to each pledge 2.5 days, per year, to a charity of their choice. With over 80 employees this equates to over a year of time on a £50k salary. The time can be used to volunteer for a local community initiative, for instance, or could alternatively involve the delivery of pro bono support for charities that could benefit from staff skill-sets, like marketing or data science projects.
Commenting on what has been a long-standing desire to 'give something back', ResponseTap's co-founder Ross Fobian explains: "We genuinely believe it's important to exist for reasons beyond commercial gain, so every year we support a nominated charity. Last year, for instance, our team volunteered in a local children's hospice and donated £500 of presents at Christmas time. Corporate philanthropy is in our DNA. But a company of our size can do better than a couple of thousand pounds per annum.
"We were particularly drawn to the 111 model because it allows us to help lots of different charities, rather than a single organisation each year which may not be close to all our employees' hearts. This is a fantastic way to increase the support we provide, whilst keeping it personal."
Set up as a formal division within the business, the 111 scheme has its own sales and marketing strategy, project leads and management objectives. "Having the 111 Scheme built into the core of the business is what makes this so powerful – helping the community is no longer a side thought, but a strategic goal that we track and report upon".
"To put this into perspective, we have donated approximately £5,000 to various charities over the last few years, but with the integrated 111 scheme we are set to donate £125,000 worth of product and time over the next 12 months alone. This is a huge difference!"
The product donations have already been rolled out to charities within ResponseTap's existing client base, but more are urged to come forward for their share of support.
"If we can save a charity £5,000 per year in call intelligence services, for example, that's £5,000 the organisation can invest elsewhere in the delivery of meaningful services or campaign marketing," explains Ross. "And that's before we think about how they'll benefit from the donation of time or cash."
The 111 initiative is currently being championed in the UK via Pledge1%.
Response Tap Thursday, 01 December 2016. Posted in General
Source: https://www.responsetap.com/blog/post/call-intelligence-specialist-responsetap-begins-annual-six-figure-charitable-giving-programme/
Publish Date: December 1, 2016 5:00 AM
---
Speaking is the most natural communication method we have as humans. We were born to speak. Yet don't you find it ironic that as we digitise everything we are forced to communicate via our fingers? In fact, some companies make it so difficult to speak to them, it stops potential customers buying from them. Of course, the rational argument always stands up. Online self-service is far cheaper to run than a physical store or a call centre. As marketers, tracking the customer journey is easier and cleaner if it's kept online.
At ResponseTap, we know that people genuinely value being able to call a company during the process of researching and buying high-ticket items.
And we also know, that sales made over the phone can be significantly higher in value than those made online. Human interaction makes a big difference, because voice builds relationships – clicks are well… just clicks.
So, if your phone is ringing, do you really know what's making it ring?
Our data shows that many companies, despite making sales over the phone, cannot see which marketing activity made the phone ring in the first place. Often this shows as a pocket of data called 'source not known'. Depending on your industry this ranges between 12% to 50%*.
Imagine, if you only know what is driving half of your phone calls, then you are making decisions about where to invest your marketing budget based on half the information.
This incompleteness of data simply skews the analysis. How can you effectively dial up or dial down marketing spend across the best / worst marketing channels with a big chunk of data missing? To help companies understand the presence of this invisible revenue and the impact we have created a new calculator called the Phone Call Value Calculator. Use it to discover:
How much revenue you should be generating from inbound calls

The percentage of revenue from calls whose marketing source is not known

The total number of phone calls you can expect to receive based on your industry
Put your inbound phone calls in the frame and discover their true value to the business.
Phone Call Value Calculator
*ResponseTap 2016
Response Tap Wednesday, 03 August 2016. Posted in General
Source: https://www.responsetap.com/blog/post/in-the-frame-the-telephone-is-guilty-of-delivering-more-than-expected/
Publish Date: August 3, 2016 5:00 AM
---
The call tracking market is confusing – simply because, not all call tracking is equal.
The aim of this blog is to guide you through the different types of call tracking and highlight the key differences and their implications.
Campaign-level call tracking
You buy a volume of telephone numbers and assign each number to a campaign. The numbers are 'static'. This is the most basic form of call tracking.
You can use these numbers for online and offline campaigns. However, to get a detailed view of call source across multiple campaigns and channels you will need a lot of phone numbers. Plus, if you are spending a high percentage of your marketing budget on Adwords – it's worth pointing out that you will only ever know that a call has come from PPC – you won't get keyword details.
Also, beware of the cookie monster! Most static number services drop cookies only for 30 days. So, if your sales cycle is longer and your campaigns are in play beyond 30 days this might not be the best solution for you.
Perhaps the biggest issue for campaign level call tracking is attribution. When someone calls, the campaign is simply attributed to the number they've called. Let's say someone clicks through from a PPC ad, looks at the website and then goes away. They come back to your website a day later having typed in your company name. Whilst visiting your site, they call and make a purchase from your company using the number on your website.
Your data will attribute the conversion to 'Direct'. It's called 'last click attribution'. The reality is, it was the PPC ad that converted and that's why tracking the customer journey gives accurate campaign performance.
Google Call Conversion Tracking
Free with Adwords, you can use Google forwarding numbers on both PPC ads and your website. This enables you to track calls back to campaigns, ads and keywords. Which is great if all your marketing effort is focused on Google PPC. Google won't track calls generated from any other marketing channels – and that includes BING PPC, Yahoo! PPC, display ads and SEO. Google may dominate the search market, but Bing is gaining ground and today exceeds 21% market share in the US1.
Now, it's easy to get sucked into the idea that most of your inbound is being driven by PPC. ResponseTap Intel data2 shows that just 20% of calls are generated by PPC. So, if you are only tracking PPC calls, you are at risk of mis-attributing revenue and most definitely won't maximise the real value of all your marketing channels.
Again, beware of the cookie monster! Google cookies last for 30 days. So, if you sales cycle runs beyond 30 days, there's a danger you are going to miss out on attribution data.
Visitor-level call tracking
At the heart of this solution is 'dynamic number insertion'. Every web visitor is allocated their own phone number which appears on your website each time they visit. It's unique to the individual. Not a campaign, ad or keyword. The benefits are considerable. As soon as someone lands on your website, you can trace all subsequent visits and calls back to that initial visit. You can see the whole customer journey. First click, right through to last click and every click in between. So, if someone clicks through to your website from a PPC ad, leaves, comes back two days later via a social campaign and then and calls from the number uniquely displayed to them on your website, the call will be attributed to both the PPC ad as the first click and the social campaign as the last click; If they visited numerous times in between, those visits would also be tracked.
In fact, with ResponseTap, because we pass our call data into Google Analytics and other 3rd party platforms such as bid management tools, it is still possible to attribute calls to specific keywords and manage those bids accordingly.
At ResponseTap, we maintain our cookies for 12 months. So, you don't have to worry about longer sales cycles and customer journeys. We capture it all.
Visitor-level call tracking combined with static campaign numbers ensures you get the full breadth of tracking for both online and offline campaigns. You don't have to buy static numbers; you simply set them up within your dashboard and assign them to your offline campaigns. We can even supply easy to remember vanity numbers for the use on TV, radio and outdoor campaigns. Social campaigns and emails can be tracked with UTM codes, as soon as someone clicks through they are served a dynamic phone number and any call is associated to the social asset.
Want to know the outcome of calls? The post-call IVR functionality available within Visitor-level call tracking closes the loop. The sales agent selects the outcome of the call once they finish speaking to the caller. For example, press 1 to assign as a lead, press 2 to assign as a sale, etc. The IVR is fully customisable and can be tailored to meet the needs of your attribution model. ResponseTap closes the loop on marketing by delivering first click through to sale data.
So, to conclude, you may think you have ticked the call tracking box and it's a done deal, but the reality is you might only be tracking 20% of activity, you might only be attributing to last click and you might never know the actual outcome of the call.
We would love to show you around our Visitor-level call tracking solution; you can book a demo.
1 https://www.comscore.com/Insights/Rankings/comScore-Releases-January-2016-US-Desktop-Search-Engine-Rankings
2Based on all client data from Jan 2015 to May 2016.
Oyin Bamgbose Friday, 20 May 2016. Posted in General
Source: https://www.responsetap.com/blog/post/so-you-think-you-already-have-call-tracking/
Publish Date: May 20, 2016 5:00 AM
---
When your credibility is on the line, you need to have accurate insight without gaps.
That is why ResponseTap is proud to announce that our customers will get all-in-one accurately attributed data, of both in-session and post visit calls reporting.
We report Post Visit Calls because we are committed to accuracy. This report addresses the unavoidable trade off, between accuracy and attribution coverage. On average 20% of all calls happen after a customer leaves the website, meaning the confidence with which the call and visit can be linked drops significantly.
Post Visit Call (PVC) – A call that has been made to the tracking number when the number is not being displayed on the website. It is usually because a previous visitor has written down the number to call later.
20% of calls happen after the customer leaves the website. However, up to now there were not much transparency about it.
What happened with Post Visit Calls before?
The question is whether or not you know which calls these are. Let's be clear, vendors may not report Post Visit Calls, but simply hiding the problem is not the same as solving it.
The methods and techniques such as extended cookie windows, or assigning to 'last shown' campaigns have high rates of inaccuracy. The problem is you do not know which calls were tracked badly and which need to be re-attributed – and you never will. We have already written this blog post with the detailed information about how call-tracking companies could be inaccurately attributing the data.
ResponseTap believes this choice needs to be yours and now it is.
ResponseTap: a game changer
ResponseTap has changed the rules of the game by offering the best in the market choice between attribution coverage, and data accuracy as part of the new Insight Hub. We capture the raw data accurately and then use post-aggregation methods to re-attribute the Post Visit Calls. Using our techniques customer will have the option to include Post Visit Call data or re-attribute calls.
There are essentially 3 techniques for reattributing Post Visit Calls that ResponseTap has developed. Those may eventually give you some control, which helps you to balance accuracy and attribution coverage all the way up to 100%. ResponseTap customers have the best of both worlds!
If you are interested in our advanced Post Visit reattribution methods, please contact us.
Response Tap Tuesday, 17 May 2016. Posted in General
Source: https://www.responsetap.com/blog/post/new-call-tracking-revolution-post-visit-call-re-attribution-from-responsetap/
Publish Date: May 17, 2016 5:00 AM
---
Imagine, you are planning your campaign, identifying which content and messaging works at each touchpoint and when. For example, when do you push features and benefits or just hit visitors with products and offers.
It's difficult enough getting this right for a pure online experience, but what happens when they pick the phone up? How do you as a marketer continue to manage the messaging – right time, right place and right offer – through the voice of the sales agent?
As marketers, it is essential that we understand how to enhance the experience across the entire customer journey – both online and offline. The ability to do this deep within the sales cycle gives marketers the opportunity to be prescriptive about the journey sales agents take customers on. By offering insights on what has gone before, and suggesting 'Next Best Actions' sales agents are empowered to help the customer continue their own personal journey and reach a potentially superior sales outcome.
The ResponseTap App that sits within Salesforce enables you to deliver prescriptive 'Next Best Action' messages, based on your caller's online journey prior to picking up the phone, to sales agents exactly when they need them. So, when you are planning your campaign, you can think through the process of the phone call in context of the overall customer journey. If the caller is interested in "X", then you can upgrade to "Y" or offer a package deal on "X", "Y" & "Z". You could also suggest alternatives if the call starts to go cold. By serving prescriptive suggestions directly to the sales agent at the point of the call, you, as a marketer, have better control over the outcome and are less dependent upon the charm of the sales agent to win the day.
Request a ResponseTap App demo today
Response Tap Monday, 16 May 2016. Posted in General
Source: https://www.responsetap.com/blog/post/putting-marketing-influence-deep-into-the-sales-cycle-with-prescriptive-analytics/
Publish Date: May 16, 2016 5:00 AM
---
Despite all the noise about customer experience in the press, great customer experience is still the exception rather than the rule in most cases. That's because more often than not great customer experience hinges on the ability of an individual to build superior relationships – connect, understand and respond authentically. And as a consequence it's rare.
The challenge for your contact centre is to create a consistent customer experience across all agents that is repeatable without being constrictive or forced. After all, the personal relationship formed in those few minutes is still critical and you can't rely on every agent you recruit being exceptional, all day everyday.
Consumers are impatient, demanding and critical. 'More than half of US online adults will abandon their online purchase if they cannot find a quick answer to their questions; 69% of online consumers move to another channel when online customer service fails….'[1]
But how easy is it for a customer to hop from one channel to another without breaking the chain? In most cases it's not. The lack of integration between your channels means inconsistent experience and service, increased costs and a rapid decline in customer satisfaction.
Recent Forrester data shows that in the past 12 months 83% of US online consumers used the phone for service[2]. That might be for help with information about a product, help to complete a sale, to make a return, or to make a complaint. The list is endless. But the reality is – the journey started online. The experience started online.
[1] Legget, K. (2016, April 11). Transform The Contact Center For Customer Service Excellence. Forrester Research, Inc.
[2] Ibid, 1.
When a web visitor picks up the phone, they have to start again, explain what they are looking for, where they got to in the journey and why they are stuck etc… it takes time and effort and unless the sales agent is the right person first time, you are going to get passed on until someone finds you the right person. Which means, explaining it all again.
Forrester: also cites this as an issue:
'Customers want an accurate, relevant and complete answer to their question upon first contact with a company and they want effortless transition across multiple touchpoints (web, tablet, in-person etc.) from the channel of their choice (e.g., voice, chat, email or social) without having to repeat themselves. '[1]
We created the ResponseTap Salesforce App to empower your call centre agents to have better conversations – immediately. No need to pass the call around. No need to make the caller explain everything ten times.
Every sales agent is given the precious gift of knowledge and insight – right there within their Salesforce window.
With the RepsonseTap App your sales agent will be able to:
Choose to accept the call – based on web history / known or unknown caller.
Start a conversation based on source and/ or web history. For example: They can see the caller has looked at Interest free credit, plus sofas and then 3 piece suites.
See offers or 'Next Best Action' instructions approved for this caller or product– e.g. offer extra set of covers 30% off. Or upgrade to xxx Suite with 20% discount.
Interested in hearing more?
Response Tap Thursday, 12 May 2016. Posted in General
Source: https://www.responsetap.com/blog/post/to-know-is-the-art-of-exceptional-customer-experience/
Publish Date: May 12, 2016 5:00 AM
---
At ResponseTap we're passionate about delivering key software integrations that enhance customer experience. With this in mind we're proud to introduce our integration with Optimizely.
Optimizely empowers the world's leading brands to easily optimize their websites and mobile apps, delivering highly relevant digital experiences to their customers.
ResponseTap's Integration tells Optimizely in real- time when and why a phone call has occurred. These insights have proved valuable in helping Optimizely's customers identify which of their website tests have been effective in improving ROI and allows them to further segment visitors and improve user experience.
About Optimizely
Working alongside customers such as CNN, Microsoft Store, Virgin America and Crate and Barrel, Optimizely's solutions help to reduce churn and drive revenues by allowing customers to test, experiment and create a truly optimized digital experience.
Optimizely is the number one most adopted optimization platform among the Alexa Top 10,000 Websites, and the number one mobile app optimization platform for iOS and Android, according to Mixrank. Optimizely was also named an industry leader in online testing by Forrester Research.
Headquartered in San Francisco, Optimizely also has offices in Amsterdam, Cologne, London and New York City.
Source: https://www.responsetap.com/blog/post/responsetap-optimizely-integration/
Publish Date: April 26, 2016 5:00 AM
---
This week, we're proud to have been named as one of the UK's Leap 100 companies!
This list of firms has been carefully handpicked by City A.M. and LLP Mishcon de Reya, for being in the process of 'making the leap' to the next level in terms of revenue. In Mishcon de Reya's own words, The Leap 100 exists "to support a select group of some of the UK's most exciting, high growth companies. This year's list is yet again a dynamic group of companies to watch."
Nick Davis, Head of Corporate at Mishcon de Reya, said there was no magic formula for picking winners: "We have identified four areas where these entrepreneurs and companies excel. In the entrepreneurs, we have looked for leadership and ambition, and in their companies we have looked into their team and money."
At ResonseTap, our mission has always been to enable customers to unlock the power of data and insights to boost business performance. We'll certainly continue with that mission and are incredibly pleased to have been identified as one of the UK's 100 dynamic companies!
See the full Leap 100 list on City A.M.: http://www.cityam.com/leap-100
Source: https://www.responsetap.com/blog/post/responsetap-chosen-as-one-of-the-top-100-companies-in-the-uk/
Publish Date: April 22, 2016 5:00 AM
---
Throughout the next few months we want to keep you informed of the exciting new features within our new Insight Hub as we release them with a series of blogs explaining why they were developed and how they can benefit you. Today we're focusing on our Data Comparison Feature, something that no other business in our industry offers.
Needless to say, every business needs to have access to accurate, detailed reports that reflect their current position. Having listened to our customers we made the decision to take this a step further.
Now you can compare performance year on year, month on month, week on week and day on day. These greater insights will allow our customers to compare data in context and separate seasonality from success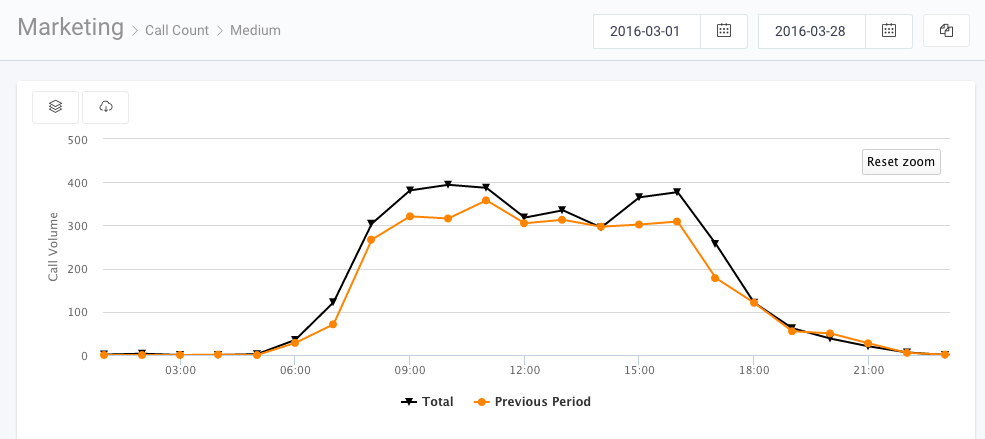 Being able to compare data in this way will allow you to spot trends of both online and offline campaign performance, for example call volume and call duration of all your media campaigns in a matter of seconds.
For more product and feature updates please follow us on twitter
Source: https://www.responsetap.com/blog/post/insight-hub-features-1-data-comparison/
Publish Date: April 14, 2016 5:00 AM
---
As with any new product we develop at ResponseTap, listening to our customers needs is at the heart of everything we do. With this in mind we've launched our new Insight Hub, which we will be rolling out this month.
Over the past year, we've taken a completely new approach to how and what we build, and our customers have been at the heart of this process. We have been using techniques to accurately measure customer engagement and created the product in accordance with this feedback.
The Insight Hub has been thoughtfully designed to realise the value of the data ResponseTap gathers as quickly and accurately as possible.
Our commitment is that we will continuously improve the Insight Hub and deliver valuable insights based on what customers want to see. We've been working tirelessly behind the scenes and now it's time to bring this hard work to the surface.
This is only the beginning of our vision for the Insight Hub….
Call tracking has grown up.
Source: https://www.responsetap.com/blog/post/new-insight-hub-launched/
Publish Date: April 11, 2016 5:00 AM
---
Integration will enable call handlers to know exactly who is calling, what they want and how best to handle the call, resulting in more sales
16 March 2016, London – ResponseTap , a leading provider of call tracking solutions in the UK and the US, today announces it has integrated with leading CRM software solutions company Salesforce, in the battle to improve the customer experience. The ResponseTap app is available to download from the Salesforce App Exchange here.
By pulling in real-time website data, ResponseTap delivers in-context information about callers' online behaviour straight to a company's sales agents. This enables call handlers to see exactly what the caller wants and crucially, how best to handle the call, leading to better customer experiences and improved sales conversion – up to 20 per cent.
ResponseTap's unique message function provides direction on how agents should handle the call and what should happen next, which is a first for many contact centres. The agent is able to see what led the customer to call the business, as well as previous calls and sales opportunities linked to the same customer.
With ResponseTap and Salesforce integration, marketing and contact centres alike are one step closer to realising the true impact of campaigns, both online and through the phone channel. By connecting with the appropriate records in Salesforce, marketers and call handlers can better analyse a campaign's return on investment – reporting either through Salesforce, or another relevant web analytics tool or attribution platform.
Ross Fobian, Co-founder and CEO at ResponseTap, said: "We're proud to have integrated our technology with Salesforce through this new app, as it was the logical next step for brands looking to offer the best customer experience. In today's modern world, consumers have the power to engage with businesses in a myriad of ways. This app plays a crucial part in our mission to continue to lead the way with technical innovation that truly improves the customer's journey, bridging the gap between the online and offline world."
Stephen Russell, Head of Product at ResponseTap, explained: "This app gives brands and businesses a better understanding of who their customers really are. No more guesswork and time wasted trying to find out what your caller is looking for, you can carry on the conversation right where their online journey finished – helping you drive a better call experience and increase conversion rates – even when you have no idea who is calling you. At the heart of the app is our 'next actions' messages feature, which we're also proud to say is an industry-first. It provides call handlers with simple, actionable advice to help improve the customer experience.
"With this feature, any data point – marketing sources, page views, clicks, roll overs or anything else trackable – can be used to determine the best information for the agent and then deliver targeted instructions. The effect is a direct impact on the call experience, and one that leads to happier customers, more sales and agents that are eager to pick up the phone."
The ResponseTap app is available to download from the Salesforce App Exchange here.
– ENDS –
About ResponseTap
ResponseTap, call-based marketing automation leader, takes call tracking to another level and amplifies the depth and breadth of data across the end-to-end customer journey creating relevance and insight at every click. The addition of the telephone call to your online metrics lets you see the whole journey, adding valuable sales attribution back to marketing while improving the overall customer experience. Over 1,600 brands use ResponseTap – including AON, Hiscox, TUI and Today's Business. www.responsetap.com
Media contact:
Battenhall
0207 887 2647
responsetap@battenhall.net
Source: https://www.responsetap.com/blog/post/responsetap-launches-on-salesforce-appexchange-to-humanise-the-customer-experience-for-brands/
Publish Date: March 22, 2016 5:00 AM
---
One of the busiest times of the year for travel agencies – for all kinds of travel company, actually – is January. It's traditionally a time when people start to think of their summer holidays, or maybe a cheap winter getaway. Travel companies are keen to capitalise on these browsers and offer a range of cut price offers to entice them.
Travel plans are something everyone takes seriously; they're a substantial time and money investment each time. Browsing the internet alone isn't always enough for most customers; the travel industry relies on its contact centres and websites working hand in hand at all times, but never more so than in January, when not only does the information flow between the two work seamlessly but the contact centre needs to be as efficient as possible.
And bringing together these processes is where call-based marketing automation really comes into play. Increasingly traditional package holidays are becoming less popular, as people want more flexibility on flights, locations and activities. Offering a more bespoke service means that customers are more likely to want to speak to somebody about the finer details before making a purchase decision.
Dynamic numbers to see which campaign has generated a phone call whether your customers are ski aficionados, fine art enthusiasts, or sun worshippers into different telephone groups Further dividing by the country or continent they're looking at, these segments can then be delivered to agents who are experts in that particular field.
With each caller being directed quickly to an appropriately skilled agent waiting times are reduced and more calls can flow through your contact centre per hour.
ResponseTap has proved valuable for travel companies in January. To find out how ResponseTap could benefit your business, email demo@responsetap.com today.
Source: https://www.responsetap.com/blog/post/how-responsetap-helps-travel-companies-in-the-new-year/
Publish Date: January 4, 2016 5:00 AM
---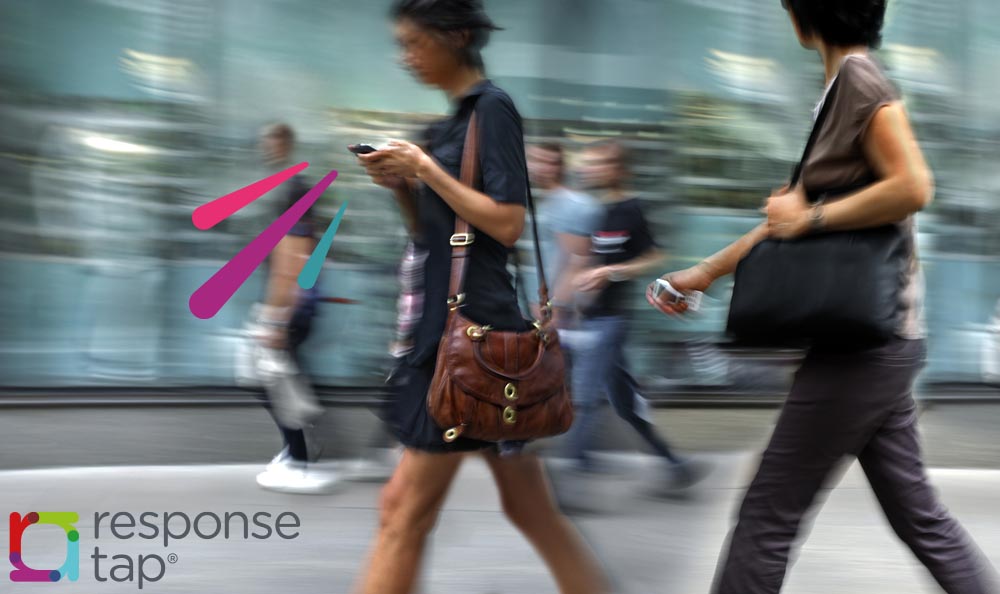 December sees most retailers at their busiest; sales are up, lines are discounted, and with new presents being opened on Christmas Day comes the inevitable calls to help and support lines as we move toward 2016.
Contact centres, especially those running sales, customer support, or tech support, all have to be prepared for the challenges they face at this time of year. With staffing reduced for the holidays in every line of work and high volumes of call traffic expected, it's vital that the efficiency of the contact centre is as strong as can be.
One way in which contact centres can look to alleviate the strain at this time of year and improve their customer service is by using dynamic numbers to match a customer's online and offline journeys.
Having a clear overview of a customer's journey before they make a call means they spend less time with auto attendants thus increasing customer satisfaction. The ability to pre empt the reason for a call cuts call times and allows every agent to work more efficiently.
We've all been frustrated by automated phone menus; this allows you to cut that entirely.
Contact centre managers can set up on screen prompts to remind each agent of what the customer has searched for before calling, increasing the chance of cross and upselling opportunities and in general, leaving the customer feeling they are being treated like an individual rather than someone interchangeable.
That's why ResponseTap has proved valuable to many clients during pervious festive periods If you want to start the new year off with the same kind of advantage, why not email demo@responsetap.com to set up a demo?
Source: https://www.responsetap.com/blog/post/how-responsetap-helps-clients-make-the-most-of-christmas/
Publish Date: December 18, 2015 5:00 AM
---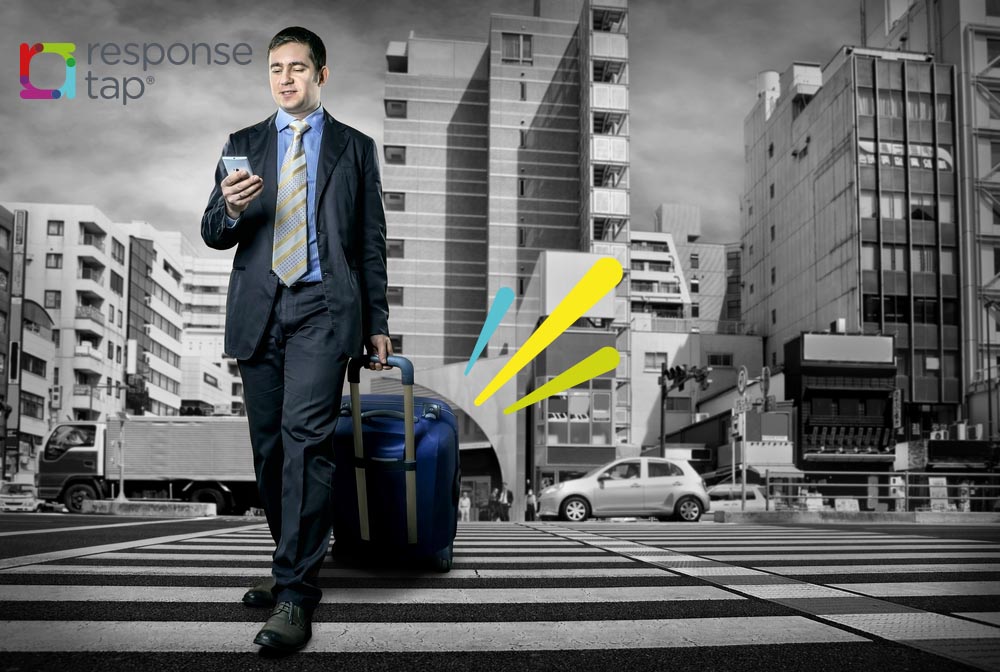 From the moment you launched your website it became a new doorway through which customers could visit your business, browse your products, and make further inquiries. From there, it's important to understand how this doorway is different from a bricks and mortar shopfront, and how customers respond to different techniques.
When a customer enters your shop, you want either to make a sale or resolve a problem they have, after all. That doesn't change just because they've browsed to a website rather than stepped through a door, and it doesn't change when they pick up a phone, either.
There's another way to level the playing field for your contact centre, too; in online and storefront sales it's easy to see which products aren't selling well and adjust to give an extra push. The same information can be provided to contact centre operators, and a smart business will use these analytics to help refine sales scripts.
It's important to present a website that grabs the attention so that it's your business which persuades a browser to move to the next stage by calling, and to do that you need deep, real understanding of what your potential customers feel they need to know.
You need a package presented by your website tailored to stoke their interest, taking them from casual to invested, and when they respond by picking up the phone and calling your contact centre, you need to have a script that will capitalise on that interest and convert the caller into a customer.
There are a lot of factors to take into account when you put this package and this script together, and they're not ones that can be guessed at. That's where the level of analytics ResponseTap offers goes from useful to absolutely essential; as well as catching return visitors more easily, it's also a great way to convert even first time visitors as you zero in on exactly what they feel they need to know.
Every visit is an opportunity to make a sale. Are you missing out on too many?
Source: https://www.responsetap.com/blog/post/visits-are-opportunities-seize-them/
Publish Date: December 16, 2015 5:00 AM
---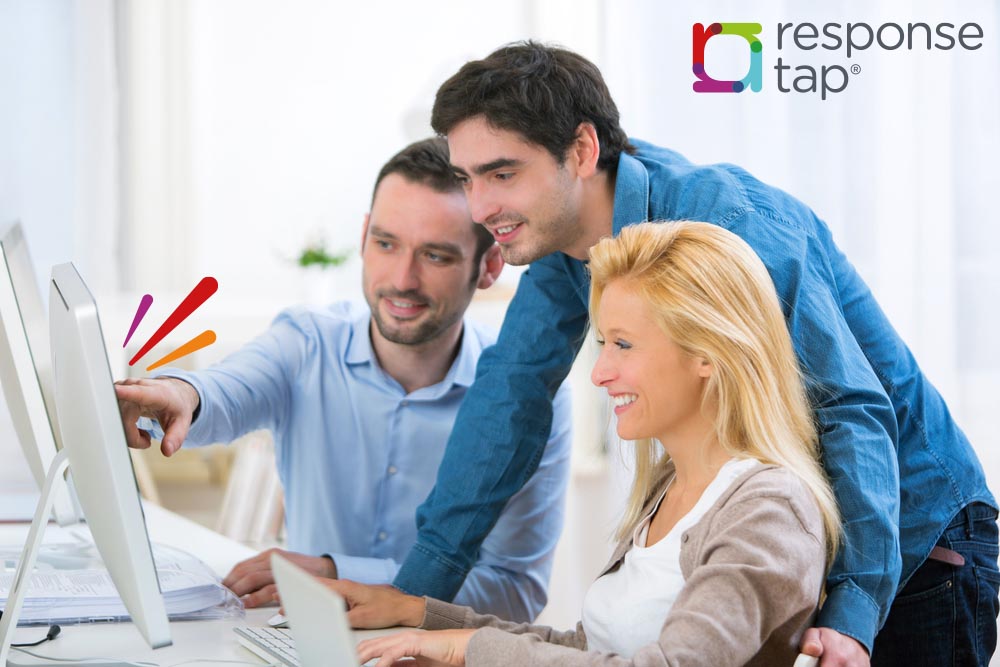 You can't make a sale without a customer deciding to buy, so it's well worth looking at what factors influence the customer to make that choice.
When you trace the customer's journey from start to finish, you will sometimes find a very careful assessment of one product against another, one storefront's price against another, whittling down the combinations until the customer has exactly what they want. But in many cases, after several web visits or calls, consumers revert to branded keywords when they make their purchase, taking the deal that seems best after a quick last-minute scan.
There's a whole technique built around winning that last impulse purchase; last-click analysis tells you what the most likely final search is and you bid on that keyword. But you'll always lose some customers who didn't choose that brand, and you miss out on those who do their research and stick by it.
It's a good idea, then, to look at the customer's journey and analyse it from another position, too, and that second position is, how can we persuade a client to heed that impulse a step or two earlier while they're on our site or in a call with us?
With careful attention paid to the customer's journey, it's possible to identify both the tipping points that prompt sales without that 'reset' to a branded keyword search, and the ones that don't quite make it. From there, your strategy can be refined to steer customers to the tipping points and create new ones, giving you more chances to convert that impulse into a successful sale.
To do this your analysis must be as deep as possible. ResponseTap provide additional metrics that nobody else does, including metrics ignored by other call tracking services to offer one of the deepest analysis pools available, meaning that making these adjustments, testing them, and evaluating those tests is now easier than ever before.
Source: https://www.responsetap.com/blog/post/incentivising-the-impulse-getting-customers-to-call/
Publish Date: December 11, 2015 5:00 AM
Page: 1 | 2