Visits are Opportunities – Seize Them - ResponseTap - ContactCenterWorld.com Blog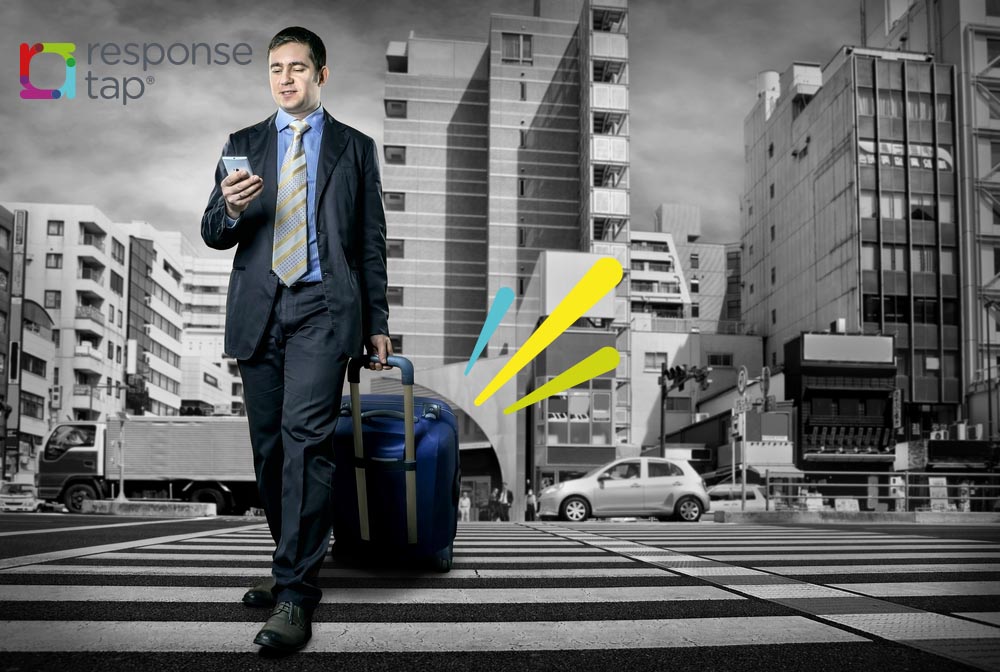 From the moment you launched your website it became a new doorway through which customers could visit your business, browse your products, and make further inquiries. From there, it's important to understand how this doorway is different from a bricks and mortar shopfront, and how customers respond to different techniques.
When a customer enters your shop, you want either to make a sale or resolve a problem they have, after all. That doesn't change just because they've browsed to a website rather than stepped through a door, and it doesn't change when they pick up a phone, either.
There's another way to level the playing field for your contact centre, too; in online and storefront sales it's easy to see which products aren't selling well and adjust to give an extra push. The same information can be provided to contact centre operators, and a smart business will use these analytics to help refine sales scripts.
It's important to present a website that grabs the attention so that it's your business which persuades a browser to move to the next stage by calling, and to do that you need deep, real understanding of what your potential customers feel they need to know.
You need a package presented by your website tailored to stoke their interest, taking them from casual to invested, and when they respond by picking up the phone and calling your contact centre, you need to have a script that will capitalise on that interest and convert the caller into a customer.
There are a lot of factors to take into account when you put this package and this script together, and they're not ones that can be guessed at. That's where the level of analytics ResponseTap offers goes from useful to absolutely essential; as well as catching return visitors more easily, it's also a great way to convert even first time visitors as you zero in on exactly what they feel they need to know.
Every visit is an opportunity to make a sale. Are you missing out on too many?
Source: https://www.responsetap.com/blog/post/visits-are-opportunities-seize-them/
Publish Date: December 16, 2015 5:00 AM
---
PREMIUM

CTI Software
(VIEW OUR PAGE)

CTI Software is the creator of custom application called Davos, which complements the telephone client solutions with intelligent features such as automated call attendant, call recording and archivin...

(view more)

PREMIUM

Future Gen International Pte Ltd
(VIEW OUR PAGE)

Outsourcing provider of English Call Centre services, Audio Transcriptions, Big Data ETL (Extract, Transform, Load) , Big Data Visualization, Big Data Predictive Model Generation

PREMIUM

Avizent Ltd
(VIEW OUR PAGE)

Advanced AI technology and Natural Language Processing delivered to clients in the Cloud that harnesses both voice and digital conversations. The focus is on building an environment where intelligent ...

(view more)
---

View more from
ResponseTap
Recent Blog Posts:
| | |
| --- | --- |
| Call intelligence specialist ResponseTap begins annual six figure charitable giving programme | December 1, 2016 5:00 AM |
| In the frame. The telephone is guilty of delivering more than expected. | August 3, 2016 5:00 AM |
| So, you think you already have call tracking? | May 20, 2016 5:00 AM |
| New call-tracking revolution: Post Visit Call re-attribution from ResponseTap | May 17, 2016 5:00 AM |
| Putting marketing influence deep into the sales cycle with prescriptive analytics | May 16, 2016 5:00 AM |
| To know' is the art of exceptional customer experience | May 12, 2016 5:00 AM |
| ResponseTap Optimizely Integration | April 26, 2016 5:00 AM |
| ResponseTap chosen as one of the 100 most exciting, fast-growing companies in the UK | April 22, 2016 5:00 AM |
| Insight Hub Features #1 (Data Comparison) | April 14, 2016 5:00 AM |
| New Insight Hub Launched | April 11, 2016 5:00 AM |
Industry Champion Award Leaderboard