Top 5 Customer Service Stories from 2015 - Ruby Receptionists - ContactCenterWorld.com Blog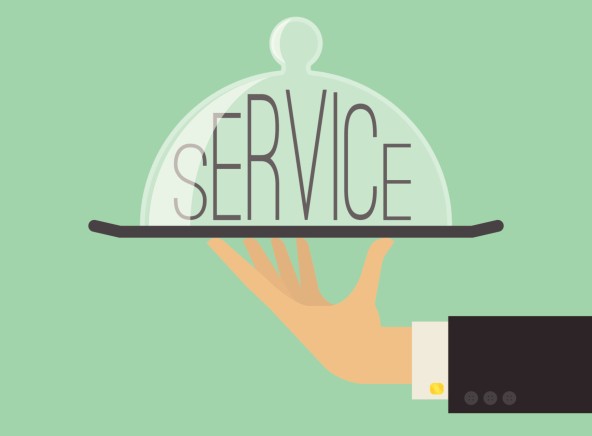 As we enter the age of the customer, companies of all sizes and industries are working fervidly to create processes that improve service. Yet, great customer experiences are not something you can program or proceduralize—they come from compassionate employees who feel empowered to go above-and-beyond for their customers. Here are five of our favorite service stories (in no particular order) from the past year that illustrate the importance of trusting your employees and giving them the power to do what's best for the customer. Have your tissues ready!
A Stuffed Tiger's Grand Adventure
The world can be a scary place as a child, especially without the comfort of your favorite stuffed animal. Fortunately for 6-year-old Owen, the employees at Tampa Bay International Airport understand the value of a furry friend. When Owen left behind his stuffed tiger (Hobbes), the employees not only held the tiger for Owen, but sent Hobbes on a special journey. The employees took pictures of Hobbes at various locations at the airport and then made a book for Owen chronicling the tiger's adventures. In tears, Owen's mother thanked the employees for the tremendous gesture.
"We already told him over and over that Hobbes was on an adventure so it was nice to get back and show him that Hobbes really had been on an adventure."
Delivering More Than a Happy Meal
An older gentleman in a wheelchair approached the order counter at a downtown Chicago McDonald's during the dinner rush. It took a few moments to decipher what the man wanted, but after a few tries the employee at the counter discovered the man needed help cutting and eating his meal. Customers looked on as the employee shut down his register, washed his hands, and proceed to cut the man's meal and help him eat. The act moved a fellow diner, whose own uncle is paraplegic, to post a picture of the moment to her Facebook (which quickly went viral).
Birds of a Feather
Ruby receptionist Amber R. was going about her day when she answered a call from a gentleman at a feed store who was calling to inform a Ruby client his chickens (yes, chickens) were ready to be picked up. Amber took down the information to pass along to the client, but also saw an opportunity to make a unique connection. She decided to send the client some chicken treats, along with a feeder and water base, for the new additions to his pet family. The client was surprised and delighted when he received this unexpected care package from Amber and Ruby, stating the following in his thank you letter to Ruby:
"I spend the majority of my time alone at my desk in the original old jail in Ashland, Virginia that now serves as my office. When I opened your thoughtful gift, it made me feel that y'all are more than just providers of a service—you are part of my team. That feeling that I'm not doing this alone truly does help me do the work I need to do for the people who have come to me for help."
Interview Tips
When a Target shopper caught a candid photograph of employees assisting a young man, the employees weren't aware the story of their exceptional service would go viral. The teen, who was preparing for an interview at the local Chick Fil-A, had asked an employee to help him find a clip-on (which the store did not carry). These compassionate employees not only helped the young man correctly tie a real tie he purchased, but also sought to boost his confidence. The employees provided interview tips, encouraging the teen to look the interviewer in the eye, give a firm handshake, and helped him adjust his clothing to look his best. The Target staffers even stopped by the Chick fil-A to recommend the teen to the manager.
Fight the Good Fight
Heather Hogeboon wears pink, a lot. Diagnosed with the breast cancer more than nine years ago, the spunky Zumba dancer wears pink to maintain a positive attitude and doesn't let her disease get her down. In fact, while out on the town one night, Heather and her friends made an impromptu stop to a local Spencer's Gift store to have a bit of fun perusing gag gifts. While goofing around, the store manager came over and said an employee had asked to buy Heather a pink bandana. Heather said he could and went over to meet the young employee, Austin. She thanked him for the gift and then she and her friends left the store. It wasn't until she got home a note dropped from the folded bandana:
"Keep fighting the good fight. You're an inspiration."
– Austin
None of these wonderful stories were the result of a grand gesture or marketing campaign. They all were the result of employees being able to act on their humanity when the opportunity presented itself. When employees feel empowered to help others, those stories leave an impression on not only the customer directly involved, but on the thousands of potential customers with whom they share their story.
Source: http://www.callruby.com/the_watercooler/2015/10/top-5-service-stories-from-2015/
Publish Date: October 7, 2015 5:00 AM
---
PREMIUM

ConceptCall
(VIEW OUR PAGE)

Аутсорсинговый контакт-центр ConceptCall| КонцептКолл специализируется на исходящем и входящем телемаркетинге: мы предоставляем услуги по осуществлению холодных звонков и продажи по телефону, проводим...

(view more)

PREMIUM

HigherGround, Inc.
(VIEW OUR PAGE)

HigherGround develops data collection, information storage, and interaction analytics solutions that easily transform data into actionable intelligence, enabling operational optimization, enhanced per...

(view more)

PREMIUM

CTI Software
(VIEW OUR PAGE)

CTI Software is the creator of custom application called Davos, which complements the telephone client solutions with intelligent features such as automated call attendant, call recording and archivin...

(view more)
---

View more from
Ruby Receptionists
Recent Blog Posts:
| | |
| --- | --- |
| Webinar: The Secret to Attracting and Retaining Customers | October 12, 2016 5:00 AM |
| What Does it Mean to Be a Customer Service Champion? | October 5, 2016 5:00 AM |
| 3 Overlooked Soft Skills that Set Your Customer Service Apart | September 15, 2016 5:00 AM |
| WOW Customers by Delivering the Unexpected | September 13, 2016 5:00 AM |
| Emotional Intelligence: The Customer Service Super Star | August 16, 2016 5:00 AM |
| Webinar: The Insider's Guide to Hiring a Virtual Receptionist | August 11, 2016 5:00 AM |
| How Consistency Carves a Pathway to Legendary Service | August 9, 2016 5:00 AM |
| Webinar: How to Create Raving Customers that Grow Your Business | August 4, 2016 5:00 AM |
| Before the Phone Call: How Content Marketing Can Help Build Leads | August 2, 2016 5:00 AM |
| 8 More Telephone Touchpoints for Delighted Callers | July 19, 2016 5:00 AM |