Select Answering Service - ContactCenterWorld.com Blog
10 Ways An Answering Service Can Grow Your Business in 2019
Did you know that an answering service can grow your business? Here we cover ten ways it can grow your business in 2019.
Thinking about hiring an answering service?
Wondering how it can help grow your business?
Providing great customer service is an essential part of building a business with continuous growth. However, if you have a lot of tasks to do and a lot on your mind it may be difficult to give great support to every customer who calls.
That's where a professional answering services comes in. An answering service can help serve your customer's needs and as a result, it can help your small business grow quickly.
Below we'll look at the top ways that an answering service can help grow your business in 2019.
1. Demonstrate Professionalism
If you're trying to put a professional face forward to your customers, an answering service can help do the trick. Call center employees are professional and know how to interact with a customer while being kind, supportive, and helpful.
When a customer calls into your business you'll want them to receive a warm greeting by knowledgeable professionals. When you hire a call center, you'll always be confident that your customers are in good hands. They'll continue seeing your business like the professional company that it is.
2. Offer Better Customer Service
One of the best things about using a call answering center is that it can improve the quality of customer service at your business. Customer support professionals need to help the callers with whatever their needs may be.
Call center employees have the skills to help with any need a caller has. This could mean questions about business hours, providing technical support, or setting appointments.
3. Make Appointment Setting Easier
Another benefit of answering services is the ability for call center experts to help customers set appointments.
This can be particularly helpful for medical offices and healthcare providers but can help other businesses as well. You'll be able to schedule meetings with clients or partners, even after hours.
Both you and the call center can share a scheduling platform. As a result, you'll be able to receive real-time notifications for bookings and for any changes a customer needs to make.
4. Take Orders
In addition to setting up appointments, call center employees can also take orders from customers. Some customers are old-fashioned and don't want to use online order forms to buy items from you, but instead prefer to call in.
While it can be time-consuming to take these orders on your own, a call answering service can take these orders for you so that you can fulfill them.
5. Open Up Time For Other Tasks
If you run a successful business, you understand that time is a limited resource. You have to prioritize your everyday activities if you want to stay productive as a business owner.
Customer calls can be distracting and can interrupt you when you're in the middle of important tasks. Taking too many calls can make it hard to get things done and it may disrupt your schedule if a customer has a lot of questions.
By using an answering service you'll no longer have to worry about answering customer calls. You'll be able to open up time for other tasks and will be able to focus on the management and growth of the business instead.
6. Screen Your Calls
While call answering services can handle most calls, there may be times when you need to speak to a caller directly. Great call services will be able to screen callers for you, and if needed, they'll be able to send the call through to you.
By using call screening services, you'll make the most effective use of your time. You'll only step in to handle calls when it's necessary to do so.
7. Minimize Costs
Using a call service can be one of the most cost-effective solutions for offering customer support or reception services. Keeping employees on staff for answering phone calls can be expensive and it can take time to hire, train, and manage employees well.
With a call answering service, you'll be able to pay a flat rate. You'll know exactly what costs you should expect every month and you'll be able to plan your budget accordingly.
8. Offer 24/7 Support
Another great thing about using a call answering service is that you can provide your customers with more availability. If your reception is only able to receive calls during business hours you may be missing out on important calls.
Additionally, offering your customers more convenience and flexibility makes them become loyal customers. By offering 24/7 availability through a call service you'll set yourself apart from competitors. Your customers will have the most options for interacting with your business and getting answers when they need them.
9. Eliminate Voicemail
When you're not in the office, it's possible that important calls may come in and these may go to voicemail. Unfortunately, it can be difficult to remember to check your voicemail, and messages can get stuck in the queue.
When you use call answering services, you'll never check your voicemail too late and realize you missed an important call.
10. Provide Multiple Communication Options
In addition to being more available via the telephone, a call answering service can offer additional options for support as well.
Customers will be able to use SMS text messages to get in touch or can use help desk support methods. These extra options give your customers more flexibility and encourages them to get in touch more often.
Making the Decision to Hire a Call Answering Service
Once you understand how answering services work and what kind of support they can offer your customers then the choice becomes clear. Hiring an answering service may one of the most helpful decisions you ever make for your business.
Ready to take the next step? Contact us today to learn more about what we can do for you.
Source: https://selectansweringservice.com/benefits-2019/
Publish Date: January 31, 2019 5:00 AM
---

5 Examples of Good Customer Service and What Lessons Can Be Learned
Every business owner knows that great customer service is essential for a thriving business. Here are 5 examples of good customer service, as well as what you can learn from each so your customer service team will be able to provide your customers with a wonderful experience.
The success of any business depends on its customer service. If you own a business, you know this to be all too true. After all, your customers return and spread the word when they have good experiences, not bad.
But how do you instill the value of good customer service in those who deliver it?
You hire your employees with the impression that they understand customer service. But sometimes the best employee (and business owner) needs a refresher on what good customer service looks like.
That's why we're bringing you these real life, extraordinary examples of good customer service to model from!
Trader Joe's Uncommon Delivery
The harsh Northeast winters are typically unforgiving, especially in Pennsylvania. There was one particular storm that stranded an 89-year-old man in his apartment.
Worried, his daughter phoned around in search of a grocery store that would deliver food to him. This was, of course, years before the convenience of AmazonFresh and Uber Eats.
After no luck, the woman finally called Trader Joe's, who ended up making a very special exception.
Trader Joe's not only delivered $50 worth of groceries to her father's apartment within 30 minutes. They also didn't charge her, and instead wished her a happy holiday.
To top it all off, they even suggested low-sodium items for the man's low-sodium diet!
The Lesson
Company policy is company policy. But sometimes life throws us the kinds of curveballs where it's okay to bend the policies.
Trader Joe's delivered more than food that day. Teach your employees great customer service skills when handling circumstances like bad weather.
You can also teach your employees when to make exceptions to your company's policy. By doing so, they can help those customers who are most in need.
Delta Employee Fixes a Sky-High Problem
Airlines, and airports in general, typically get a bad rep. But this is one of many examples of good customer service that can make you think differently about them.
Barbara Apple Sullivan had a big problem when she dropped her passport in an airport mailbox.
A Delta Airlines employee named Karim Sayoud came to her rescue. He called the U.S. Homeland Security Customs and Border Control. He then personally escorted Sullivan through customs and security.
The story doesn't end there! Sayoud took it upon himself to mail back Sullivan's passport in New York the following day.
The Lesson
Not every airport horror story has as happy of an ending as Sullivan's.
There was no guarantee that Sullivan would've been able to travel that day. The Delta Airlines employee could've easily told Sullivan to come back the next day. Instead, Karim Sayoud demonstrated when an employee invests himself in the customer's experience.
More companies should reward their employees for great customer service skills. You can also teach your employees how to handle problematic situations involving customers.
Starbucks Goes Above & Beyond
It's hard to ensure that every single one of your customers leaves satisfied. A negative customer experience is bound to happen, which is why it's important to always prepare for them.
Take this story that involved a man named Jason, Starbucks, and a minor disagreement.
A Starbucks Gold Card could once give you a 10% discount on every order back in 2009. But when one Starbucks would not honor that discount, Jason contacted customer support. Instead of refunding his money, Starbucks gave him a $50 gift card.
The Lesson
Bad customer experiences are bound to happen. Especially when employees don't care to create solutions to problems. Sometimes bad customer experiences occur because employees don't understand company policy.
You should always make sure your employees understand your own company's policy. But you can also teach them how to handle disagreements in person and over the phone.
When a customer has a bad experience, you'll do what you can to save their opinion of your brand.
Morton's Leaves an Impression Full of Personality
Delivering quality products and services is at the heart of good customer service. But sometimes excellent customer service has more of a personality when delivering.
Take the time Peter Shankman wasn't going to have time to eat dinner after a flight. Shankman jokingly tweeted at Morton's Steakhouse requesting a steak when he arrived at his next destination. He got more than he bargained for.
When he arrived, a Morton's employee was waiting with Shankman's steak. Someone had caught wind of Shankman's tweet and forwarded it to a nearby Morton's in Newark.
The Lesson
It's okay to have fun with your customers. Most times, they'll appreciate the extra efforts you put in to make their day. Good experiences, after all, will keep them coming back again and again.
Encourage your employees to listen to your customers online and in person. They appreciate when their voices are heard!
Sainsbury's Takes Customer Criticism to Heart
As a business owner, you're probably no stranger to the occasional instance of criticism. Even the most successful business owners aren't invincible to downright negative feedback.
Customer feedback, whether good or bad, is part of business. And without it, businesses would never challenge themselves to improve!
That's something that Sainsbury's, a UK-based chain supermarket, demonstrated an understanding of back in 2011.
Sainsbury's used to brand a loaf of bread as "tiger bread". However, the "tiger bread" actually resembles more of a giraffe's spots.
A 3-year-old girl thought so, at least. So, she wrote to Sainsbury's customer support telling them that it should be "giraffe bread".
A representative from the Sainsbury's customer support team not only wrote her back. The company wound up re-branding the loaf of bread as "giraffe bread" in the end.
The Lesson
This is one of many heartfelt examples of good customer service. Sainsbury's demonstrated great customer skills when they responded to the girl's critique. They also took her input as an opportunity to improve some of their branding.
The customer is not always right 100% of the time. But often, the customer can have a valuable opinion that can improve your business!
Every good business takes the time to respond to each of their customers. Encourage your employees to bring customer feedback to your attention.
Applying Examples of Good Customer Service in Your Own Business
The 5 examples of good customer service we shared are just the ones that made the headlines. The truth is that we all encounter good customer service every day, in a variety of forms.
The employees of your business already execute excellent customer service. By sharing these stories, you can inspire your employees to deliver in bigger and better ways.
But customer service doesn't end after 5 p.m. or when you close the doors. Ensure that your customers have the best experience by hiring a live phone answering service. For more information, contact us today!
Source: https://selectansweringservice.com/5-examples-of-good-customer-service-and-what-lessons-can-be-learned/
Publish Date: June 11, 2018 5:00 AM
---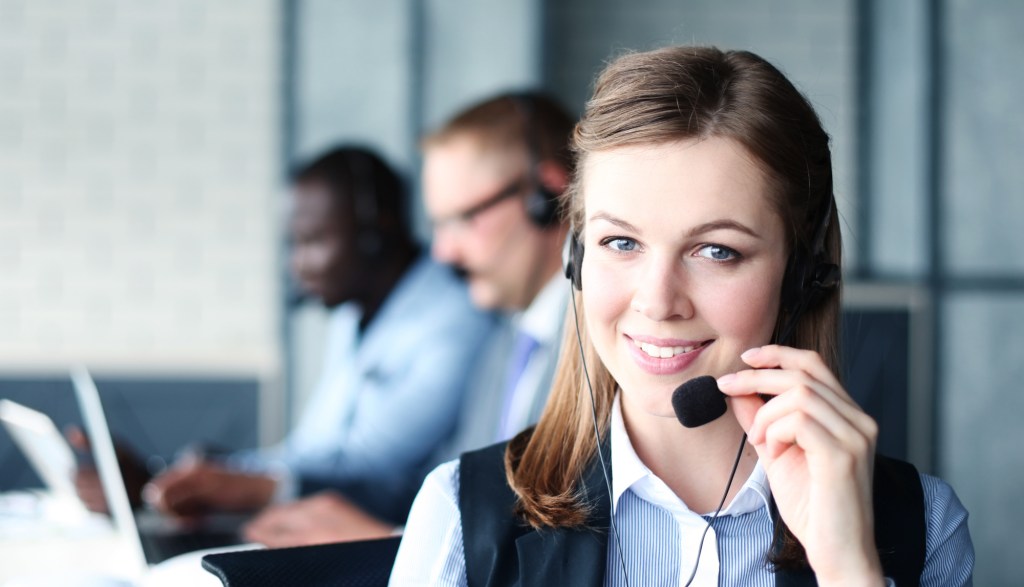 What is Exceptional Customer Service and How to Provide It
What is exceptional customer service? And does your company provide it? Check out our tips for delivering superior customer service.
As a business owner, you have so many things to focus on.
It's no surprise that for business owners, the whole idea of customer service just fades into the background. It's something that we only think about every now and again.
However, you need to know what is exceptional customer service in order to see your customers and the service that you provide at the epicenter of your business.
After all, your customers are the people that pay you money and they're the people that keep you in business. Furthermore, by focusing more on the customer and even at times stepping into their shoes, you'll be able to do a whole bunch of things.
What is Exceptional Customer Service?
Customer service is the backbone of your staffing business.
Customers are your internal staff members, your temporary and contracted workers, and most definitely your wonderful clients who help you make work happen.
Superior customer service starts with the people who provide it. Exceptional customer service is the support that you provide your customers who purchase a product or a service from an organization.
Customer service is pretty basic; just making somebody feel comfortable and helping them resolve any questions they have or concerns.
It is helping anyone that walks into an establishment with whatever their questions are and their needs.
Why You Need Exceptional Customer Service
First, you'll be able to create greater levels of rapport and that's the basis of all successful relationships. You'll be remembered by your customers, which will, of course, lead to more word-of-mouth referrals.
You'll be able to make better decisions because you'll instead focus on giving your customers only what they want. You'll uncover more opportunities for cross-selling and upselling that you might at first overlook.
Finally, you'll be able to charge premium prices which would lead to even greater profits.
Friendly customer service has huge rewards.
How to Achieve Exceptional Customer Service
Here are five powerful principles to get your customer service back on track and how you can achieve your business goals even faster.
Be Present
As a small business owner, so often you're thinking about either the past or about the future. Your head is constantly swirling with all the things that you need to do.
However, the first step to great customer service is to be present.
That is to think not about what you've just done or what you're going to be doing next but instead, focus on only the person that's in front of you and how you can create an exceptional experience.
By doing so, you'll make people feel acknowledged and appreciated, which people will love you for.
Ask Questions
One of the biggest criticisms about salespeople is that they talk too much. When a salesperson gets an inkling that you might be interested in something, they proceed to tell you as much as they possibly can about their product.
People don't care how much you know until they know how much you care. And the best way to show people that you care is to ask them questions.
Exceptional customer service questions include: what made you come into our store? What type of coffee table are you looking for? Where's it going to go or do you prefer round or square?
There's no set formula here. The bottom line is to be genuinely interested in the other person.
Ask questions from the heart and then once you have that information, then and only then can you offer people the right advice.
Match Energy
Some people say that in order to be effective, you have to be really enthusiastic and excited all the time.
Now that might work for some people, but for others, it's going to completely turn them off. Instead, great customer service is all about being flexible and being able to adapt your approach to fit in with the other person.
If the other person is talking quite loud, you might want to do the same as well. However, if they're a bit more centered and talking quite slowly, then you might want to do the same as well.
Remember, people like people like themselves. You need to extend your range and to use the other person as a guide and be flexible in your approach.
Discuss Constantly
Probably you've been in a lot of business meetings with other companies and really does the topic of customer service come up? It's always how's your marketing plan or what's everyone's sales targets for the month.
Sure, all those things are important. However, the topic of customer service should be mandatory at every business meeting.
As a business owner, you can ask people to share what's been their best customer service experience of the week.
Be warned the first time you do this, you're probably going to get a lot of blank looks. However, keep asking the question because staff will soon become more conscious of their interactions.
Over time, this is going to lead to a lot of positive stories to share.
Recognize Effort
What gets recognized gets done. To further expand on the point mentioned above, consider introducing some new awards for your staff.
Now, you might already have Staff Member of the Month. That's pretty standard for most companies.
But you should also have an award called Customer Service Champion or something along those lines. Call it whatever you like.
If you make people feel special, your staff will soon start competing and strive to achieve that award. More importantly, it'll help people be more focused and more conscious of getting customer feedback.
Achieve Exceptional Customer Service
Once you have all of these stories, then you might be able to know what is exceptional customer service. You can turn a whole lot of those into testimonials for your business as well.
That will drive even further sales and more success. These five powerful principles will take your customer service to even greater heights.
It's true that business is a juggling act. However, exceptional customer service is one ball you just can't afford to drop.
For more information, contact us.
Source: https://selectansweringservice.com/what-is-exceptional-customer-service/
Publish Date: April 20, 2018 5:00 AM
---

How To Forward Phone Lines - 5 Thing To Know
Forwarding phone lines can be a handy feature on your phone system. Here are 5 things you need to know: the when, why, and how of call forwarding!
You can't be in numerous places at once. Nobody has that ability. Or do they?
With call forwarding, you have the ability to forward your calls from your cell phone to anywhere you want. Giving you the ultimate freedom.
Think of the possibilities when you're traveling, running a business, or when you simply want to always receive your calls without issues. No matter where you are.
Call forwarding is included in most phone plans, and with answering services. With answering phone line services you get free call forwarding, and most cell phone providers come with it, too.
Call forwarding is a no-brainer for any business or anyone with a phone system. Today we're taking a deep dive into 5 things you need to know about forwarding phone lines.
1) How Forwarding Phone Lines Work
Maybe you've been contemplating getting a phone system that includes call forwarding, or perhaps you already have it but haven't got a clue how to use it?
How does it work? Basically, with forwarding phone lines you can route any call to wherever you like. There are dozens of reasons for using them, but in every case, it comes down to convenience.
The Steps to Forwarding Your Phone Line to Another Number:
Listen for dial tone
Dial *72
Wait for a dial tone
Punch in the number you want the calls routed to
Easy peasy. Then it should call that 10-digit number you punched in, and when someone picks up or it goes to voicemail you'll know it worked successfully.
It's just as simple to turn off the call forwarding.
Listen for dial tone
Dial *73
Wait for two quick tones
Then wait for a dial tone
It's deactivated!
2) It Has Major Benefits
In a world where technology and communication are everything, you can't afford to not take advantage of forwarding phone lines and the major benefits.
Some of The Massive Benefits:
Ability to travel
Seconds to activate
Avoid hang-ups
Avoiding lost leads
Always being available
Looking professional
If you're a business owner, communication is key. In a survey, 67% of customers hung up the phone because they couldn't reach a real person.
This is huge. Imagine the amount of conversions those businesses could have made but didn't because they didn't have someone to answer their phones.
3) You Can Take a Break When You Need Too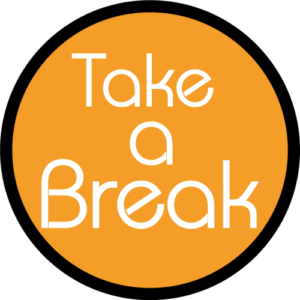 There's no doubt about it, forwarding phone lines are an outstanding business asset and just an excellent asset in general. But what happens when it takes over your life?
Of course, you don't have to let it. But when you can easily forward your calls from the office to your home anytime, it's easy to get too caught up in work. T
Utilize the simple deactivating feature we talked about when you know it's time to take a break, it's family time, or you're attempting to sleep.
You can also check the caller ID to see if it's a critical call to take. And if it's not, and it's 11 PM on a Sunday night, just let it go to voicemail.
This is where having an answering system comes in handy. You can continue to serve your customers, keep them content, and still have a life.
4)It Will Drastically Improve Your Customer Service
It's no secret that news travels quickly in the online world. One bad review on your Facebook business page could mean a dip in leads. When customers are not happy with the service, 13% of them will tell 15 or more people, states this survey. Whereas, 72% of customers will share a good experience will only 6 people.
This is why if you're a business owner, every single customer should be treated like gold. After all, they are the very core of your business. Without them, you don't have a business.
It doesn't matter if you or someone on your staff is having a bad day, you still have to be courteous, helpful, and kind, or you'll risk your reputation, leads, conversions, and your business.
It may surprise you how high of a value your customers place on customer service. They would rather pay more money out of their pockets, just to be treated better and to have less frustration when dealing with businesses.
Forwarding phone lines is a game-changer when it comes to customer service. You can always ensure your customers or clients have you on speed dial, and they're always content.
5) Read The Fine Print And Check Into Extra Costs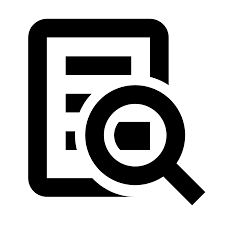 Although call forwarding is typically included with any cell phone provider or answering service, there may be other fees or conditions you aren't privy too with some cell-phone providers.
These will be minimal, but it's always smart to read the fine print because every cell phone provider will be different.
Check to see if there are any extra charges per minute when using a call forwarding system. However, often times there won't be. But different factors like your location can make a difference.
Some cell phone providers may even have a different process when it comes to setting up forwarding phone lines. This is unlikely, as using the method of *72 is pretty standard, you'll still want to confirm all of those details.
Even if there are some minimal extra fees associated with call forwarding, it's an innovative and smart way to do business. The return on investment can be huge if you do things correctly.
Final Thoughts
You cannot afford to not invest the minimal amount of time to set up forwarding phone lines. It takes seconds to activate, and seconds to deactivate.
It gives you immense freedom and even will help with your customer service if you own a business.
What's not to love about it?
If you want to take it up a notch and get an affordable answering service that comes with forwarding phones lines, you can contact us here. We'd be happy to help or answer any questions you may have.
Source: https://selectansweringservice.com/forwarding-phone-lines/
Publish Date: October 2, 2017 5:00 AM
---

Top 7 Benefits of A Live Answering Service
Improve your business and customer satisfaction with a live answering service! We're sharing the 7 benefits of using a live answering service.
Do you ever feel like your company is losing business by not answering every single inquiry over the phone?
It may be an issue of how your receptionist is answering and directing incoming calls that could result in dialogue with new clients.
You may be thinking: It may be time for a change.
Come along as we go through the 7 benefits of hiring a live answering service for your business.
Answering Service Promotes Professionalism
At its very core, hiring a live answering service will seem professional to anyone trying to contact your business.
The last thing that you need is a receptionist who loses calls due to a lack of professionalism.
Receptionist: "Hi, hello, …uh …. how can I help you?"
Caller: "Er, um, can I speak with…"
*click*
Dialtone.
Whoever answers your calls is your business's first point of contact, so don't you want that person to be as reliable as possible?
By having a trained service answer your calls, you can rest assured that your calls will be properly answered and directed based on your business's needs.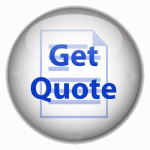 Never Lose out on New Business With an Answering Service
The math is pretty easy to figure out, but losing calls means losing potential business.
You have to actually make the connection with your clients in order to peak their interests.
To quote the great philosopher Woody Allen, "Eighty percent of success is showing up." By not being available as you can be to your clients, you are running the risk of losing their interest out of frustration and ultimately their business.
With a service that will be well equipped to handle your calls, no matter how great or small the volume, you will never lose out on the potential of gaining new business or keeping the business you may already have.
Receive Calls after Business Hours
So you just had someone interested in your business call right at 5:01 pm when your receptionist has already left for the day. Did they choose to leave a voicemail?
Will they call back tomorrow when your office is open again or will the take their business elsewhere?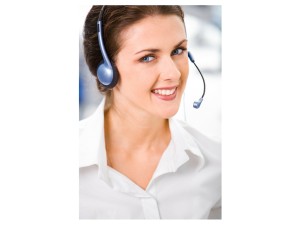 According to the Kellog School of Business, prospective clients are more susceptible to your sales calls from between 8 to 9 AM and between 4 and 5 PM. The times are most likely when your business is just opening and just about to close up shop for the day.
If you think about it, those hours are not the most ideal since your receptionist is either just getting into the office and may be flustered with a high volume of calls. Or alternatively finishing up for the day and not as on top of things as he or she would be during prime business hours.
In both regards, it would be more optimal for your business to hire a team that will be ready 24 hours a day to properly direct incoming calls that could result in new business for your company.
Cut down on Staffing Costs
This is probably a major selling point for your business to switch from a receptionist to a live answering service.
According to US News, the average salary of a receptionist in the united states hovers around $30,000 per year. This may be a tall order for a small startup or new business in the early stages.
Considering our rates, your business would save much of these costs in the long run and notice the difference immediately.
No need to Train a New Receptionist
After the headache of finding the perfect receptionist to handle all of your incoming calls, you will probably have to keep a somewhat watchful eye on them for the first few months to make sure they are getting a handle on the position.
Every business is different, and so is every receptionist.
Because of that, it's totally understandable that you may grow impatient with the time it takes your receptionist to settle into the groove you would prefer them to already have.
Plus, you will never have to worry about filling in for your receptionist should they ever be absent. With a large team of professionals, you will never have to scramble for phone coverage on days when you are short staffed.
Time spent on training a new receptionist is time easily lost where you could be growing your business.
Hiring a live service will ensure that you will be taken care of by someone who is experienced with a high volume of calls and can easily acclimate into situations that may be hard to navigate.
Use an Answering Service to Schedule Appointments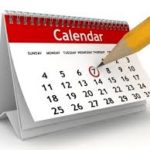 Whether your business is a medical office or a tech startup, chances are you can have a schedule of appointments from week to week.
By having a team of professionals who schedules your client's appointments, as well as your own, you can rest assured that there will be no errors or conflicts that could end business relationships.
Just one more thing you will not have to worry about.
Won't it be nice not to have to cross out and scribble every change on your calendar?
Out of Sight, Out of Mind
Think about it this way:
There will be no phones ringing off of the hook in the front of your office.
Only the important calls will be sent through to their proper extensions.
Having your reception problems stay out of sight and out mind will allow you not to worry about whether calls are being answered correctly or efficiently.
This will allow you to focus on the work that needs get done.
And as a convenience, this will also cut down the complications of relaying information by offering to text or email any messages you may miss during your busy day.
Now wouldn't that bring you some peace of mind?
There You Have it - The 7 Benefits of a Hiring a Live Answering Service
The choice is yours to make your business run more efficiently with a professional service that will only make your life easier.
Don't you owe this to yourself?
If you have any questions about why a live answering service may be right for your business, feel free to send us a message through our contact page. We are here to help!
Source: https://selectansweringservice.com/benefits-of-a-live-answering-service/
Publish Date: May 24, 2017 5:00 AM
---
Tips To Handle A Difficult Caller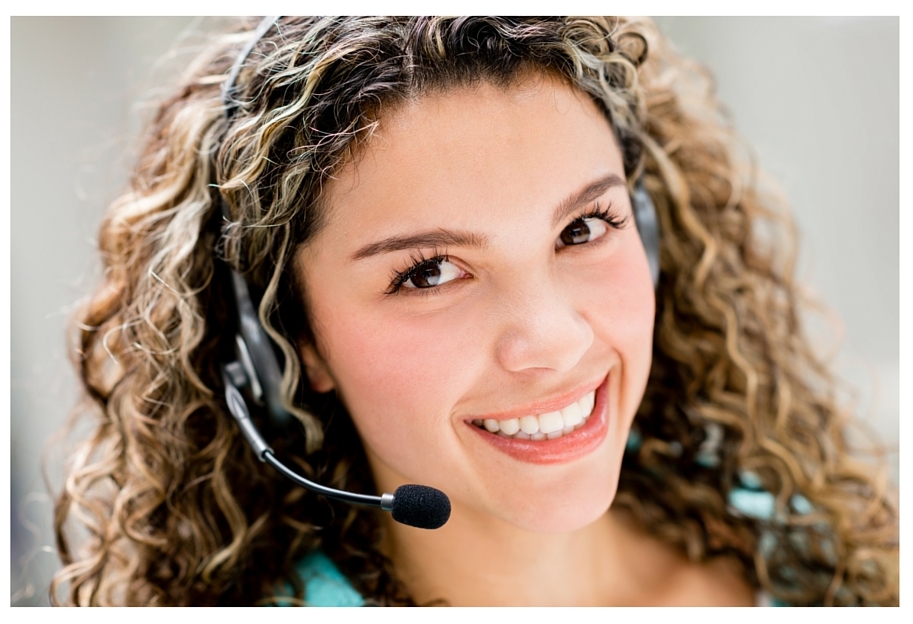 Handling a disgruntled customer is not an easy job. Unfortunately, the employees at call centers have to do this job multiple times a day and until they develop expertise in this area, they remain vulnerable to negative experiences that may impact their morale as well as motivation levels. Bad words spread faster than good words. An angry customer is more likely to share his experiences with a bigger audience compared to a happy customer who may probably discuss about his experience with a small group of four or five people. Hence, call center executives need to make sure that they end every call with a happy note.
Be Efficient: When you work efficiently, you are able to help many customers. Research indicates that most customers want their issues to be resolved over the phone and this means that you will have many customers on hold on any day. Customers get frustrated with longer wait times and this may make things worse if a customer is trying to contact you to complain about your product. Even if a customer calls you to place an order for your product, you may want to make sure that your customer is able to place the order quickly. If you fail to address online shoppers' queries in an efficient manner, there are chances that they will not go ahead with the purchase.
Listen Carefully: When an angry client calls you, he has a story to narrate. Be patient and listen to what he/she has to say. Don't interrupt or seek clarifications when your customer starts explaining the issue. Take a pen and paper to note down important points. When you make your customer feel heard, you make a dispute resolution process easier for you.
Seek Apology: After your customer finishes explaining his/ her complaint to you, you should apologize to him/her. It is not a good idea to blame your customer even if the issue is the result of the customer's fault. When you blame a customer, you will make him angrier. By seeking apology, you will prove that you are his ally and that you can work together to resolve the issue.
Study The Notes: Go through the notes that you have jotted down. You should understand the situation at hand before you start working on the solution. This way, you will make your client feel better and let him know that you are doing your best to resolve the issue.
Identify An Appropriate Solution: If you know the solution, offer it to the client straightaway. It is not a good idea to make promises which you cannot fulfill. If you cannot answer your client's questions instantly, you may consider putting him on hold and accessing available resources to find answers. Make sure that you get back to him as early as possible as customers hate long wait-times. When you have to transfer the call to another department, make sure that you inform the client before directing the call to another representative.
Provide Compensation: One way to calm down a difficult customer is to offer him compensation. Special treatment can really work wonders, allowing you to create a positive impact in the mind of an angry customer. You may find it difficult to offer freebies or discounts to your customers, but if you can actually do this, you will retain a customer who will remain loyal to you.
The cost to acquire a new customer is six or seven times more than the cost to retain a returning customer. So you may always want to go that extra mile to keep your existing customers happy and to make them speak for you.
Source: https://selectansweringservice.com/tips-to-handle-a-difficult-caller/
Publish Date: January 6, 2017 5:00 AM
---
Top Ways To Make Cold Calls Work
Making a cold call is not an easy task for all. The idea of making cold calls instills fear in the mind of the caller as he puts himself into the shoes of the recipients and remembers how he got offended when someone else called him during a family lunch occasion to inform about a certain product. In this article, we have outlined some ways by which you can make cold calls work and we hope that you will like to try them out before you say "No".
Identification Of Leads: When you make a cold call, make sure that you have identified your leads and that you call only those who actually constitute your target customer base.
Creation Of A Proper Plan: Block a specific time slot to make calls. Mornings or even after hours are the best times to make cold calls. And yes, you may make successful cold calls even during holidays.
Identify The Specific Objective Of Each Call: You cannot dedicate a single call to fulfill multiple objectives. This is the reason why you should plan your script in advance depending on your objective. For example, if you want to schedule a sales appointment, you will need to refrain from making a sales offer directly over the call. By sticking to the objective of your call, you will not only increase the probability of your success rate, but you will also be recognized as a busy professional by your target.
Create Proper Scripts: Your script should be simple and free from technical jargons. Introduce yourself and explain the purpose of your call in an easy-to-understand language.
Manage The Middleman Tactfully: Middlemen appear in the form of receptionists or personal assistants and their job is to prevent unwanted calls from reaching your target. When a personal assistant receives your call, communicate with him in a polite but confident way. There are chances that you may end up leaving messages and your target will never get back to you. Nevertheless, you may still receive valuable information from the assistant. For example, you may check when you can call back in the morning or during the evening. As a matter of fact, owners and senior executives will come early and stay back late at office whereas receptionists and assistants have a fixed time for operations and they will work only within the allocated time. So there are chances that you will get a chance to talk to your target during early morning or the afterhours.
Making a cold call is all about conquering your fear. You are just a voice to people who receive your call. You may be treated badly by people, but they will not know you personally and will forget about you as soon as the call ends. Secondly, you play a number game when you do cold sales calls. The more you call, the better will be your chances of closing a sale.
Source: https://selectansweringservice.com/top-ways-to-make-cold-calls-work/
Publish Date: December 9, 2016 5:00 AM
---
Creating Customer Delight, Developing Strong Relationships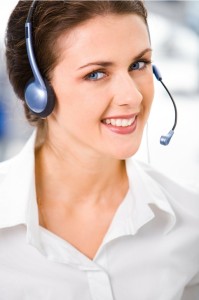 When you have an objective to create strong, long-term customer relationships, you have to do more than just deliver a service. Building a loyal customer base requires some effort, but you will find your journey most interesting as you learn to combat the challenges and make your way to success.
The words that you choose have a profound impact on your customer service outcomes. Small conversational twists can really work wonders to create a positive impression in your customers' mind. For example, if a customer asks you a question and you do not know the answer, you may consider replacing your "I don't know" response with "I will find the information and will get back to you as soon as possible". This creates a sense of trust among your customers and they are more likely to feel confident about your service.
Show gratitude as you speak to your customers. The best way to express gratitude is to say "Thank You", but you need to make sure that you sound genuine to your customers. When you say someone "Thank you for calling", it might not sound as "Thank you for disturbing me". Your approach should be authentic which means that you have to really mean what you say. You may express "thank you" in various ways. You may express gratitude through email and you may send out personalized cards to your clients on special occasions.
Take your communication to personal levels. For example, if you have come to know about a customer's hobby through a casual conversation with him, you may want to send a surprise personalized gift to your customer to let him know that you really care about him and that you respect his opinions. You may send out a handwritten notecard to greet or congratulate your client for a special achievement that he would love to celebrate. You may refer to a past conversation to engage with your customers. For example, you may ask, "How were your Christmas holidays?" to let your customer know that you remember what they told you in your last communication and that you really pay attention to them.
Be creative and set up systems that will allow you to use your creative connection-builders on a regular basis. Making your customers happy once in a while is fine, but when you are able to do this every single time and day, you build a loyal customer base.
Source: https://selectansweringservice.com/creating-customer-delight-developing-strong-relationships/
Publish Date: October 28, 2016 5:00 AM
---
Ideas That You Should Embrace As The Head Of Your Customer Service Team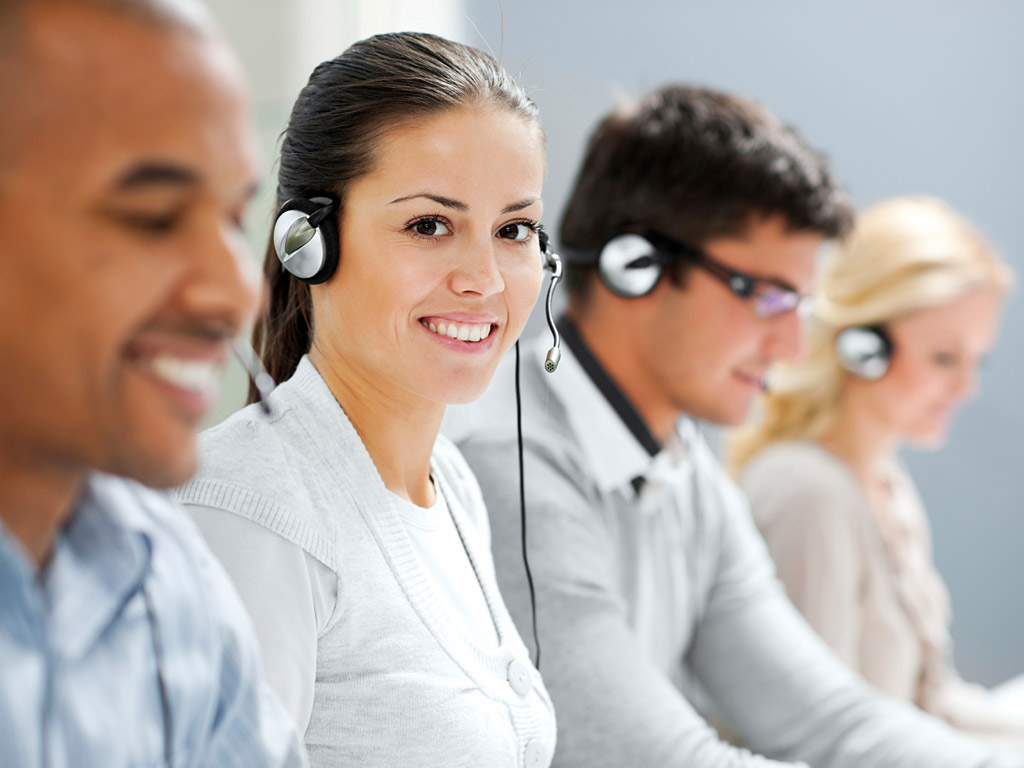 Customer service is all about being patient, having thick skin, and demonstrating high levels of problem solving skills. It is your prime responsibility to deliver proper training to your customer service representatives in order to help them perform better and manage stress. If you invest your time and energy in building a great customer service team, you will help the company save costs that it may incur from high turnovers and rehiring.
Customer service employees are trained to handle difficult situations in the most tactful way, but you need to understand that there's always a limit to how much they can deliver under certain situations. You need to keep your teams motivated and provide your employees with the support they need to improve their service standard. Every customer expects a warm, welcoming voice that greets him on the other side of the line. Your customer service team knows this fact very well and it works hard to deliver the most pleasant experience to your clients. You should know that some calls may go unplanned and so you should encourage your employees to prepare for the worst situation.
You should know that some customers will still have complaints even after your customer service team puts a lot of effort to solve issues. Make sure that you prevent yourself from generating negative vibes that will make your team feel demotivated. You will have to be a matured person who understands that unplanned events do happen. While you continue enforcing the "customer is the king" philosophy, encourage your employees who have to undergo tough situations to de-stress in constructive ways. For example, you may ask them to hit the gym after their shift to get rid of the negative energies that may bother them for quite some time.
Encourage your employees to accept their mistakes and to be accountable. No matter what gets revealed during annual appraisal times, you should always make them realize that their work is valuable and that it is something that they should take pride on. Help your employees to rectify their mistakes and to grow as professionals. Your success depends on your team's success and so you may want to make sure that you do your best to develop a team that does not only respect what it does, but it also understands the overall objective of the organization and recognizes the contributions of other teams. Be a mentor, guide your team on what they should do, and recognize employees who stand out.
Source: https://selectansweringservice.com/ideas-that-you-should-embrace-as-the-head-of-your-customer-service-team/
Publish Date: September 30, 2016 5:00 AM
---
The Effectiveness Of Personalized On-Hold Music As An Answering Service Tool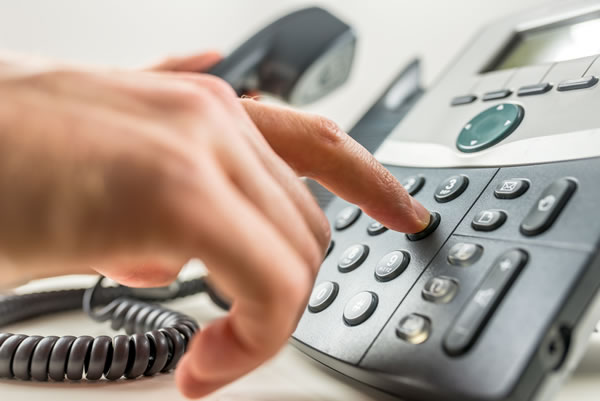 When your customer comes up with questions that require you to do some research or connect to another executive who probably has answers to those questions, you are left with no other alternative than to put your customer on-hold till you are able to get back to him with the information he needs. While this may act as an opportunity for you to provide your client with the information that he is looking for, it may produce negative consequences as well. Who would appreciate a seemingly endless period of silence? Chances are that your customer may get a feel of uncertainty and may develop a negative impression about you and your company. You may choose to handle this situation by saying "We will get back to you" and by assuring them again and again that you will definitely contact them at some point of time. While this may allow you to send a comforting message to your customers, you may still look for better options.
Try incorporating custom on-hold music into your answering service and you may succeed in giving your customer a better experience. While answering services work professionally to make sure that they address the callers' queries as soon as they can, but sometimes, situations may demand them to request their customers to wait till their needs are being addressed. On-hold silence may be a cause of frustration for some of your customers especially if they are calling you for the first time and have no knowledge of how reliable you are and how effectively you can solve their problems. Your customers may wonder if they would hear from you again as time seems to flow slowly and dullness sets in. This may put you at a risk of losing your new customer accounts. And of course, it is not a good idea to test the patience of your loyal, existing customers at the same time.
The degree of your customer responsiveness is determined by the degree of your availability. As you select appropriate on-hold music for your customers, you may want to enhance your company's reputation by adding sales messages or cross promotion messages to it. This translates to the fact that you remain available even during hold times. Who knows you may even get orders for your new products after your customers learn about your new offerings from your on-hold music and messages. You may even deliver answers to some of the frequently-asked questions through your custom-hold music and this may allow your customers to skip your queue and get back to their schedule. While generic on-hold music may generate a pleasing experience, custom on-hold music will help you control your callers' experience. You will choose the music that you think your customers will enjoy, you will incorporate appropriate messages, and then you may change any element if you like.
To sum up, custom on-hold music can be used effectively to instill a positive call atmosphere and companies that employ answering services or virtual receptionists to generate sales or support customer service should definitely consider investing in it.
Source: https://selectansweringservice.com/the-effectiveness-of-personalized-on-hold-music-as-an-answering-service-tool/
Publish Date: August 26, 2016 5:00 AM
---
Know How You Can Improve Your Interactions With Your Customers Over Phone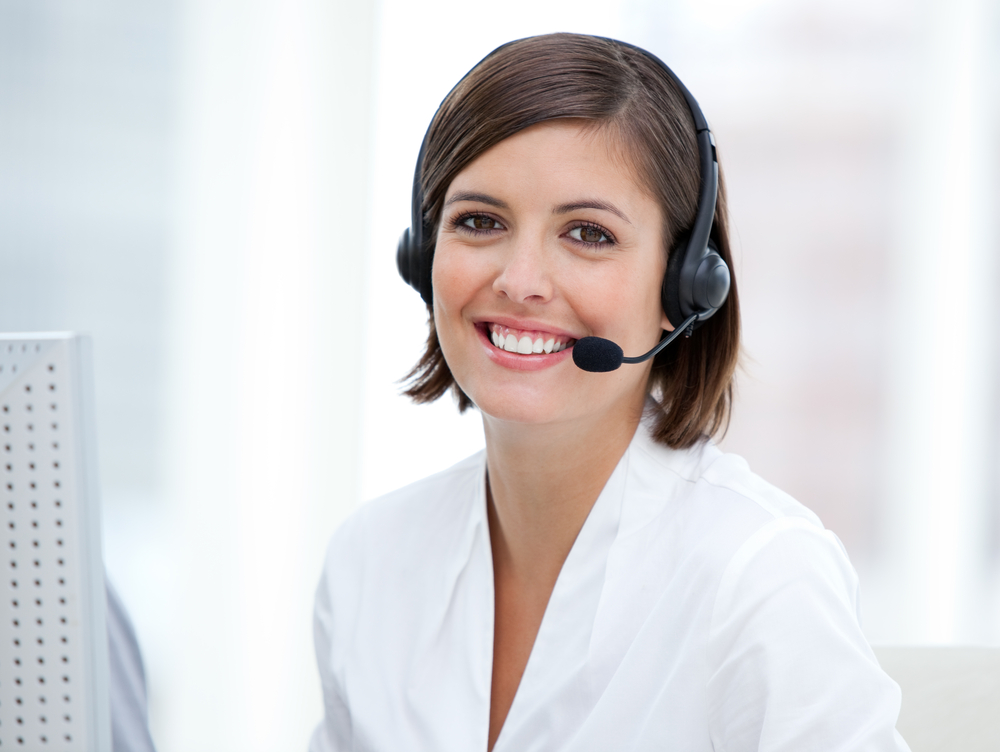 Bad words spread more rapidly than good words. A customer who develops a negative impression about your company's customer service standard is more likely to talk more about it compared to a customer who feels good about your service. However, if you still try to rectify a negative situation, your customers may forgive you and you may get another opportunity to serve them. With phone being one of the frequently-used media for client-communication, you may want to know how you can enrich your customer service standard over phone.
Good manners and politeness form the foundation of a strong customer service and this assumes greater importance when you talk to your customers over phone. Your customers can only feel your voice and they cannot see you when you talk over phone. So you should make sure that your language tone remains positive throughout your conversation, giving your customers a feel that you are listening to them and that you really care. Greeting your customers politely, revealing your name to them, and using 'please' and 'thank you' are ways to add personal touch to your interactions.
Your customers expect you to respond to their calls or address their queries as early as possible. Ideally, you should pick up a call before a third ring and respond to voicemail messages within 24 hours. Your customers call you because they have a problem that needs to be addressed and they think that you have a solution. So a prompt response from your side will make them feel relaxed as well as confident about your service.
Make sure that you use clear voicemail messages. Include an introduction and seek information from the caller and suggest a time when your callers can expect a call-back. You may conclude your message by directing your callers to your website and keeping them informed about special features, if any. Be cool, calm, and poised as you handle angry clients. Create a shield while letting your clients vent their anger and frustrations. Listen to them, offer them options, but do not make promises that you cannot fulfill. Stretching your limits does not work if you have unrealistic expectations to be fulfilled and if your company's policies do not support such requests.
Source: https://selectansweringservice.com/know-how-you-can-improve-your-interactions-with-your-customers-over-phone/
Publish Date: July 26, 2016 5:00 AM
---
Tips To Use Your Phone To Execute Conversion Marketing
Hello has been a powerful word ever since the telephone was discovered and used by people to connect for personal as well as professional matters. Today, when texting and emailing dominate the scene as the main modes of communication, phones still hold their importance with people still wanting to talk to each other to feel the personal touch. Your prospects and customers are more likely to trust you if you talk to them directly. Real voice is definitely more powerful than 'digital voice' and phone calls may generate desired outcomes if you are contacting a prospect for the first time. Simply put, you need to instill a personal touch in your communications if you are looking to convert prospects into paying customers.
Give your customers access to real human voice. People don't appreciate if they are directed to the voicemail and most people will choose to hang up and they will never call you back again if they hear a recorded message for the first time. Your customers look for immediate gratification and if you are not able to give them that, you will lose business opportunities. If you think that you do not have adequate manpower to answer your phones in a professional manner, you may consider signing up for an answering service. This way, you will be able to introduce a human voice in your phone marketing activities which will help you position yourself as a trustworthy company in the market.
Customers appreciate prompt responses. When you hire a live answering service, your virtual receptionist will return calls to your prospects and customers on your behalf when you are away. Secondly, you may also use your cell phone to exchange messages with your customers while you manage other tasks. Simply put, prompt customer service is crucial to building a loyal customer base. Secondly, when you call your customers immediately, you are able to reach them before they contact your competitor. When you have a real person to answer your phone calls, your prospects may wait for a certain period of time to hear from you, but they may soon start contacting your competitors. In other ways, you need to return calls to your prospects promptly in order to maximize your sales probability.
Make sure that you keep an emergency contact in place so that your prospects and customers can reach you whenever they need to. Even a prospect who has been visiting your store or website without buying anything may become your customer if he is able to reach you during an emergency situation. You can handle emergency calls by hiring a virtual receptionist who will answer after-hours calls on your behalf. This way, you will be able to reach people whenever they need to contact you. In fact, your customers may rate your business on the basis of how you handle emergencies and once you prove to be "always available" and "trustworthy", you may become the number one choice for your customers.
Source: https://selectansweringservice.com/tips-to-use-your-phone-to-execute-conversion-marketing/
Publish Date: June 29, 2016 5:00 AM
---
Disaster Recovery Solutions That Your Answering Service Should Provide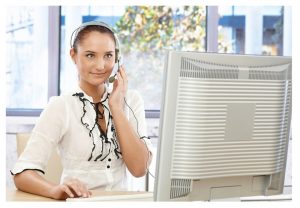 The unexpected may happen any time and you should keep backup plans in place to ensure business continuity. With communication being the bridge to maintain constant contact with your customers and potential customers, you may want to invest in a live answering service that will remain functional even at a time when your business loses its normal flow due to nature's unplanned turmoil. Live answering services have disaster recovery systems, such as redundant phone systems and back generators, and they operate from multiple locations, which allow them to answer calls promptly and to organize and retrieve your callers' messages efficiently.
When you work with a live answering service provider that guarantees 99.9% uptime, you are able to establish an uninterrupted path of communication with your customers. Whether your business is affected by a hurricane-induced power outage or your schedule gets disrupted by a winter snow storm, your live answering service will always be in touch with your customers on a 24/7 basis. You may not know when a disaster strikes, but when it actually strikes, you should be ready with emergency response plans. Your answering service assistants will be trained to address critical scenarios and to ensure service continuity.
A reputed live answering service provider will provide you with custom industry plans, allowing you to address your unique scenario in an appropriate manner. Each emergency situation is different and hence, all emergency calls cannot be treated in the same way. Your approach to deal with an HVAC emergency will differ from your approach to deal with a medical emergency. Your live answering service should be able to address different emergencies differently with personalized business message management solutions that may include customized on-call rosters and scripts.
In today's business landscape that is constantly subjected to volatility, you are expected to keep backup plans in place to respond to changes that may emerge suddenly to challenge your existence. With today's businesses and communications being strongly based on advanced technologies, you cannot find any excuse for not deploying a workable backup and redundancy strategy that can be translated into real outcomes in times of need. A reliable answering service should have backup generators that can remain functional for months and provide uninterrupted power supply to support operations. Additionally, most answering service providers operate through multiple offices located in multiple locations which work to preserve service continuity in times of disaster. They also deploy sophisticated redundancy systems, allowing you to maintain contact with your customers at all times.
Source: https://selectansweringservice.com/disaster-recovery-solutions-that-your-answering-service-should-provide/
Publish Date: May 31, 2016 5:00 AM