SelectVoiceCom - ContactCenterWorld.com Blog
Page: 1 | 2 | 3 | 4 | 5 | 6 | 7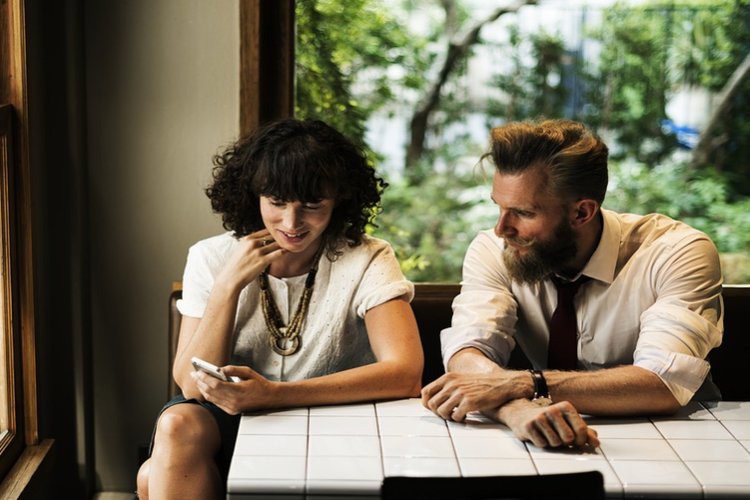 If you want your customer service to soar, you need to pay attention to metrics.
Speaking of metrics as relating to customer service, it will be worth your while to consider the following:
Acquiring a new customer costs, on average, five times as much as retaining an existing one

80% of future profits

come from 20% of existing customers

65% of a company's total revenue

comes from existing customers?
There's more where those came from. And the numbers don't lie. If you want your business to stay relevant and successful, you need to find ways to keep your customers loyal.
Granted, the process of keeping customers is not as easy as it sounds. But, as the numbers show you, the elbow grease you put into the effort is more than worth it.
But if you need more convincing, allow me to present you with the top reasons why customer retention is still king when it comes to running a business.
1. Saves you money
As already mentioned, it's way more expensive to acquire new customers than to keep the ones you already have. But let's double down on that point because it's an important one.
Every business has a specific budget, and every business owner has to invest every dollar wisely.
And one way to do that is to allocate a significant amount of your budget to customer retention campaigns.
When customers are happy and loyal, you'll find that it doesn't take much to urge them to continue buying your products and services. As such, you won't need to spend so much on your outbound marketing campaigns.
To put a finer point on it, the process of keeping your existing customers happy and loyal is the best investment you can make.
2. Loyal customers make great brand ambassadors
Let's repeat the subheading above for further emphasis — not only because it's a good one, but also because it couldn't be truer.
Loyal customers make great brand ambassadors.
Here's some data to back it up: According to a study by Jack Morton Worldwide, 49% of U.S. consumers say friends and family are their top sources of brand awareness.
People love to talk about their favorite books, movies, TV shows, and their favorite Kardashian. So it's not in the least surprising that they'll be as enthused to talk about their favorite brands.
Moreover, people are more likely to believe the words were coming out of a friend's mouth. People talk, and if you consider the extensive reach of social media, then you can get a pretty good idea of how powerful referral marketing can be when it's integrated into your retention campaigns.
3. Happy customers spend more money
Existing customers are 50% more likely to buy new products and spend 33% more than new ones.
That's to be expected because existing customers are the ones who already know what to expect from your business.
In response to that, you (as the business owner) should be able to identify customers' pain points through their transaction records as well as their social media posts.
Current customers already have a business relationship with you, and keeping that relationship mutually beneficial should be central to your retention efforts.
4. Retained customers provide valuable feedback
Customers tend to be more loyal to brands that are willing to listen. In fact, 97% of customers said they are likely to be more loyal to a company that implements their feedback.
Simply put, existing clients will respect your brand more if you're taking their opinions and suggestions into account.
So make sure you have systems in place for gathering customer feedback. By doing so, you get to acquire valuable information that can help you improve your product or service.
After all, customers are in the best position to provide valuable suggestions or advice. They are your target market, and by providing for their needs, you are giving your company good reasons to stay in business.
Final Word
If you have no clue as to how to properly invest in a nurture campaign, you'll be happy to know that there are a plethora of third-party companies that have the expertise and the technology needed to optimize your customer retention efforts.
Source: https://selectvoicecom.com.au/why-customer-retention-is-still-the-most-important-metric-in-customer-service/
Publish Date: April 23, 2018 5:00 AM
---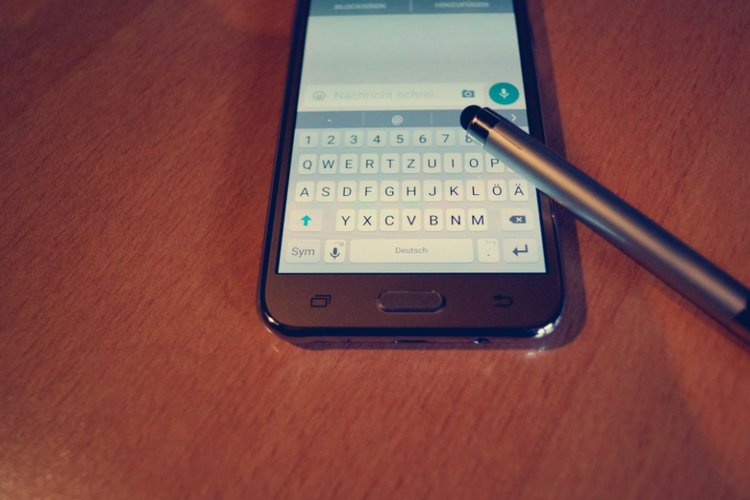 Live chat has been around for quite some time, first as a means for personal correspondence and lately as a way for businesses to assist and engage their customers.
As customer expectations continue to change and become more omnichannel friendly, it comes as no surprise that more and more businesses are benefiting from using live chat in customer support.
In fact, a Forrester study called "Making Proactive Chat Work" reports that 44% of online consumers say that "having questions answered by a live person while in the middle of an online purchase is one of the most important features a website can offer."
That's not to say that voice support is going anywhere soon, but as a customer service channel, live chat is killing the competition.
How so? Let us count the ways.
1. Live chat saves you money
As a customer service solution, live chat is very cost-effective. For one, a single chat agent can handle multiple chat sessions simultaneously. Unlike voice support, live chat in customer support allows agents to multi-task, thus reducing the need to hire more agents.
What's more, costs involved in implementing live chat are far cheaper than the rates involved in fielding toll-free calls, so you're getting a big bang for your buck.
2. Higher customer engagement
While there are customers who would rather speak to an agent over the phone, more people — particularly those who are technically-savvy — prefer talking to service providers using live chat software.
The proof is in the pudding. In a survey conducted by emarketer.com, it was found that 63% of customers are more likely to return to a website using live chat in customer support.
It's not difficult to guess the reason why. For one, live chat doesn't require customers to dial long phone numbers and go through voice prompts.
3. Boosts sales
According to a Forrester research, 44% of online customers say that being guided by a live chat support person in the middle of an online purchase is one of the most important features an e-commerce website can provide.
It's not hard to see why this is the case. More often than not, a potential customer will have a few questions about a certain product that interests him or her. The fact that even a little uncertainty can cause a site visitor to change his mind at the point of sale makes live chat an invaluable asset in customer support.
4. Live chat builds your reputation as a customer service-driven business
If you want to instill trust and loyalty in your customers, you need to establish your business as a customer service powerhouse. And one of the best ways to pull this off is to offer them a wide range of communication channels.
By adding live chat in your customer service channels, you are going a long way into leveraging your brand's presence online. What's more, it directly addresses a common issue that customers often encounter when shopping online. A live chat agent instantly does away with that issue, speaking volumes about your business's pedigree as a customer-centric organization.
Final Word
The role of live chat in customer support is only going to grow in the years ahead. There's no question that investing in one is one of the best decisions you can make as a business owner.
Of course, that decision can only pay dividends if you execute it correctly. You can get a good head start by choosing among the best live chat solutions available in the market.
Source: https://selectvoicecom.com.au/4-benefits-of-using-live-chat-in-customer-support/
Publish Date: April 16, 2018 5:00 AM
---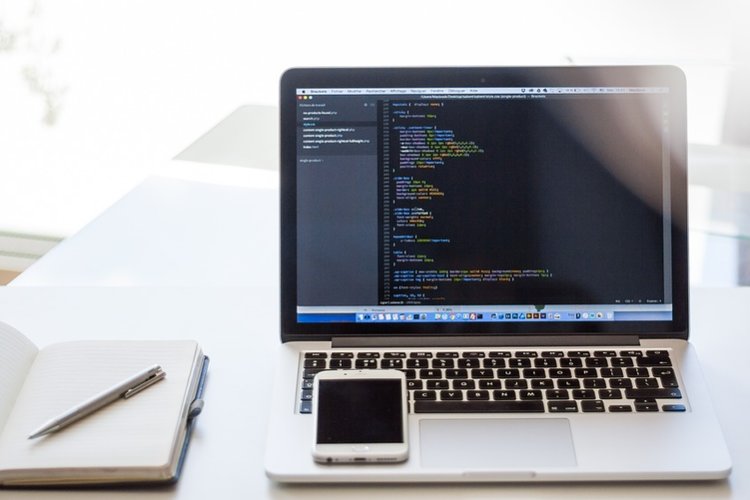 Do you take pride and delight in providing consistent customer-centric service to your clients? If your answer is yes, then you have to "walk the talk" by providing them with uninterrupted after-hours support.
When you're able to prove to customers that they can rely on your service at any time of the day, you're sending a clear message that you're committed to keeping your customers satisfied.
Still, there are business owners who aren't sure if going beyond the 9-to-5 system is going to pay dividends down the line, even more so those with a limited budget.
If you're one of them, you can put your worries to rest by investing in the cloud.
The cloud has recently become a catch-all solution for business owners, and the same rule applies when it comes to providing reliable support in the call center, from 9 to 5 and even beyond. Here are the reasons why:
1. Allows employees to work remotely
Thanks to cloud computing, call center agents can work anytime, anywhere — even in the comfort of their own homes. This, of course, opens up opportunities for companies to provide after-hours support.
In fact, the only thing agents need to provide consistent service to clients is a reliable internet connection. There's no need to rely on other hardware besides a fully working headset. Better yet, when agents can provide on-call support, customer satisfaction is significantly improved.
2. Delivers reliable service
Cloud-based call center software providers use servers capable of handling large volumes of data, therefore allowing call centers to provide uninterrupted after-hours support to clients.
Since the cloud provider does all the work regarding system maintenance, call centers are allotted more resources needed to focus on core business issues.
3. Provides on-demand self-service
Cloud-based solutions store all data in a virtualized network, allowing clients to make changes to their account or do online transactions at their convenience.
While self-service cloud computing can be difficult to implement, relying on automation can simplify the process and streamline data processing in more ways than one.
Of course, when clients are provided self-service options, that means they're also provided reliable after-hours support.
Self-service not only empowers customers, but it also frees up your call center agents so they can focus on more complex issues.
4. Implements custom business hours
Cloud-based tools allow both call center managers and agents to manage or customize their operating hours according to the needs of the business.
Additionally, managers can also provide special incentives for agents who are willing to work during unpopular hours using the cloud software's remote access capabilities.
What's more, allowing agents to customize their work schedules gives them a better sense of control over their work lives, reducing agent churn and improving job satisfaction.
5. Operates internationally
With the help of cloud-based technology, you can set up support teams to handle calls from clients across different time zones.
Thanks to the added scalability and elasticity provided by the cloud, your business can accommodate seasonal shifts in the business landscape no matter the geography.
Conclusion
Considering how customer satisfaction directly impacts your business's bottom line, you have every good reason to ensure that your call center can provide clients with consistent and reliable after-hours support.
One big step to doing this is to move your business to the cloud. As a business owner, it is the smartest investment you can make.
Source: https://selectvoicecom.com.au/cloud-based-call-center-solutions-guarantee-uninterrupted-hours-support/
Publish Date: April 10, 2018 5:00 AM
---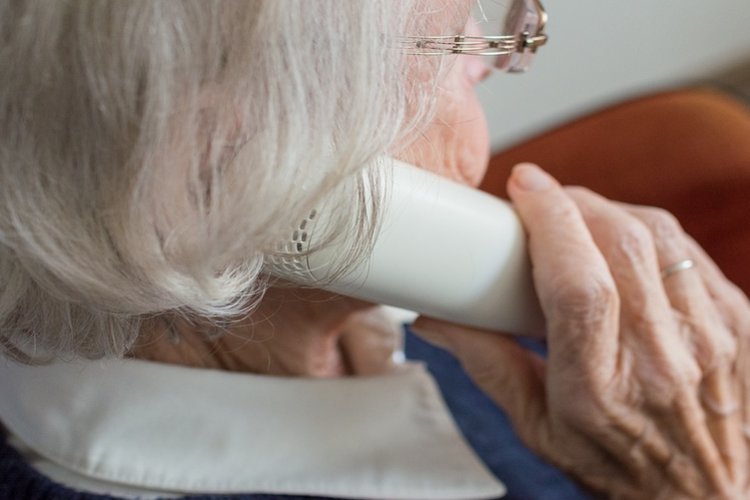 Gone are the days when the phone was the only communication channel that connected clients with brands. It's fair to say that telephone directories are a thing of the past.
These days, email, social media, instant messaging, and who-knows-what-else are competing with the telephone as the preferred method of customers in communicating with customer service.
To put a finer point on it, it's an omnichannel world out there. And it goes without saying that businesses have to keep up to thrive.
That's not to say we have to start looking at the phone with nostalgia-tinged glasses. Because guess what? Voice channels aren't going away. Not anytime soon. Maybe not ever.
In short, as a business owner, you have to ensure that you keep your telephone communication lines open.
Here are the most notable reasons why.
1. People still use their mobile phones for calling
These days, people use mobile phones for nearly everything, be it media consumption, internet navigation, instant messaging, and fitness — just to name a few.
But here's what the newer generation of customers may find surprising: people are still using their mobile phones as… well, phones. They do this thing where you type on the telephone keypad to dial numbers and… you get the picture.
Now here's a statistic for you concerning mobile phones: According to Google, 48% of local mobile searches end with a call.
To put it simply, it's necessary for any business to keep their voice channel active to maintain a great business relationship with your client base.
2. Customers still crave the human connection
One thing that gives voice support the edge over other communication channels is that you can hear people smile over the phone.
A smile can convey a lot of things. It can make your customers feel welcome and make them feel that you're willing to help. That's just for starters.
It establishes the human connection that builds and maintains a good professional relationship with clients and brands.
In fact, extensive research about brands made by HBR suggests that "the most effective way to maximize customer value is to move beyond mere customer satisfaction and connect with customers at an emotional level."
If this proves anything, it's that people want that "fuzzy feeling" when they communicate with agents. And the best way to give them that is by having agents talk to them over the phone.
3. Complex issues are best handled over the phone
The phone is still the best communication channel for discussing and resolving complex problems. This, is even more, the case when the customer on the line is not technically-savvy.
There's always a shorthand or an easier way of explaining complex issues, and more often than not they register better when delivered in person or over the phone. After all, non-verbal cues can be heard over telephone lines, lending additional context to what agents are saying.
4. A dedicated phone line is necessary for your brand image
A customer service phone hotline lends credibility to a business far more than any other communication platform.
A dedicated phone line conveys a sense of immediacy, as well as the overall impression that your business can be reached anytime.
Moreover, great customer experience over the phone can greatly influence overall perception of a brand. When you go to a website and find the company's phone number in the Contacts page, you know that the brand can be trusted.
Final Word
As a general rule of thumb, your customer service has to offer multiple communication channels for connecting with customers. For one, customer preferences vary according to demographic characteristics, and you might as well go the whole nine yards.
For optimal results, you must take the necessary steps to ensure that all communication platforms are working in perfect unison with each other to deliver a truly omnichannel experience to customers.
Source: https://selectvoicecom.com.au/why-voice-support-is-still-important-in-customer-service/
Publish Date: April 3, 2018 5:00 AM
---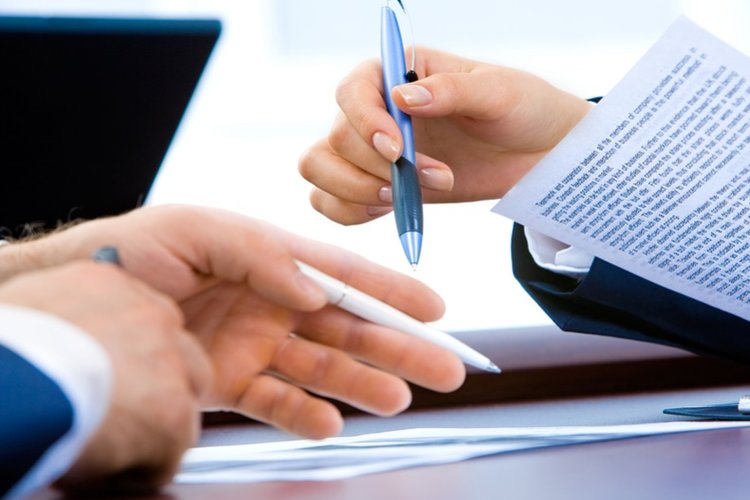 Considering the competitive nature of today's business environment, the quality of your call center's customer service has to keep up to meet and exceed industry standards.
The customer service industry is nothing short of dynamic, and a big part of that can be attributed to ever-evolving customer expectations. In fact, a single interaction between a customer and a customer service professional can make or break a business relationship.
This is why every organization should adopt a proactive approach in monitoring all processes involved in customer service.
But how does one maintain the quality of customer service? Where do we even begin?
We're glad you asked.
1. Evaluate and analyze customer interactions
It's standard practice for every call center to record every call. But what separates effective call centers from the average ones is the way they assess and evaluate customer interactions.
Through quality monitoring, call center managers can acquire key insights in helping agents hone their skills and redress their weaknesses.
Recorded customer interactions also allow call centers to monitor common issues and analyze trends, creating opportunities for improvement.
2. Provide continuous coaching
Agent training should never stop after the onboarding process. By providing agents ongoing training and coaching, you can help improve performance in all areas of customer service operations.
Continuous coaching is a great way to enhance your company's knowledge capital, ensuring that your business can develop an extensive skill set over time.
This also ensures that you have the most qualified employees in your company, which should bode well for your organization's bottom line.
3. Evaluate the effectiveness of KPI's regularly
Call centers use key performance indicators (KPI's) as a measuring stick in evaluating the overall quality of the organization's customer service processes.
That said, over-reliance on KPI's may stunt a company's growth or distract from the real actions and steps that may contribute to improving customer experience.
As such, managers should evaluate the effectiveness of the call center's KPI's, making the necessary tweaks to ensure that agents are channeling their efforts at delighting customers.
4. Monitor all feedback channels
Customer feedback is a valuable resource for developing and improving a call center's service standards.
How companies use customer feedback to their advantage also plays an integral role in long-term business success. Why? Because customer experience is a reliable benchmark for success.
By keeping track of and evaluating customer feedback channels such as post-call surveys, feedback request emails, social media, and online reviews, you can acquire key opportunities and actionable insights that will help you improve the quality of your customer service going forward.
5. Stay on top of the latest technology trends
Tech is always evolving and companies, call centers included, should always keep track in order to stay ahead of the competition.
This goes beyond using the latest call center software. To come up with effective business strategies, you have to stay on top of the latest technology trends.
Technology, by nature, is always disruptive to existing industries, and being fully aware of the current technological climate should help you keep tabs with business opportunities most of your contemporaries aren't even aware of.
Key Takeaway
Quality monitoring should be standard practice. If you treat it as an option, they may come a time when you'll have nothing left to maintain.
Good customer service should remain a priority if you want your company to survive in an ever-changing business climate. You have to invest time, money, and resources to pull this off, and if you do it well, the gains you get over the long haul will be significant.
Source: https://selectvoicecom.com.au/5-ways-to-maintain-the-quality-of-your-customer-service/
Publish Date: March 13, 2018 5:00 AM
---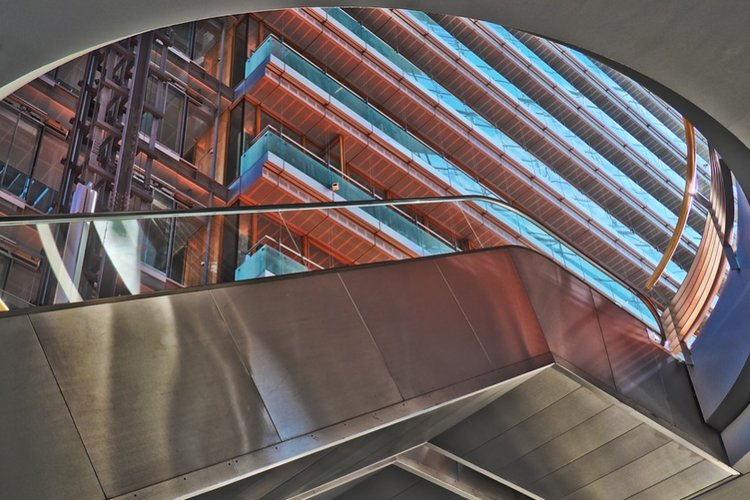 Technology as we know it these days has come to a point where nearly everything can be accomplished via a mobile device.
This is why more and more businesses are adopting a multichannel approach (not the same as omnichannel… but we'll get into that later) in their customer service processes, using a wide variety of platforms (SMS, web, social media, web, and more) to engage customers.
And it's just as well. After all, considering how digital technology has radically changed customer expectations, businesses have to adapt to these changes to survive and thrive.
The only problem? Some call centers are utilizing these channels as if they are independent of each other, which is inefficient at best and frustrating for customers.
To improve customer experience, your call center needs to integrate these channels into one coherent system. In short, your business needs to adopt an omnichannel approach to customer service.
Easier said than done, but more doable if you know how.
Here are ways you can turn your call center into an omnichannel powerhouse.
1. Choose carefully which channels to support
Some companies commit the mistake of supporting all available communication channels in the hopes of becoming an omnichannel powerhouse.
As a result, they end up stretching their resources thin, causing them to do a poor job of meeting the customers' needs in other areas.
Obviously, there's a better way. What you can do is choose carefully which channels to support and then make the best out of them.
To find out which channels to invest in, you have to gauge your target demographic and figure out their preferred form of communication and the best channels that can address their needs.
2. Use cloud computing to your advantage
Simply put, cloud computing facilitates and drives omnichannel solutions as no other technology could.
Since the cloud offers much in the way of scalability, it's much easier for cloud-based call centers to consolidate all resources and platforms into one complete and reliable system.
By adopting an omnichannel approach to customer service, you'd find it easier to keep track of customer touch-points. This, of course, results in quicker and more meaningful resolutions.
3. Make data work for you
Without context, data are just meaningless numbers. The beautiful thing about the omnichannel approach is that it contextualizes all data in ways that help you arrive at deeper insights into customer behavior.
By utilizing both customer data and predictive analytics, call center leaders can identify which areas of the product and service need to be addressed.
4. Personalize your customer service
Omnichannel call center solutions can help in keeping track of each customer interaction across all available channels, thus creating a reliable customer lifecycle for each client.
This, in effect, allows your brand to establish and maintain a strong sense of continuity in every customer interaction.
Since every interaction is documented in the CMS software, agents are provided with more opportunities to deliver personalized service.
Final Word
Implementing an omnichannel strategy in running your call center can go a long way in boosting your productivity and making customers happy.
Easier said than done, sure. But if you adopt the strategies discussed in this article, chances are your company's transition towards omnichannel services will run more smoothly.
Source: https://selectvoicecom.com.au/4-ways-to-turning-your-contact-center-into-an-omnichannel-powerhouse/
Publish Date: March 8, 2018 5:00 AM
---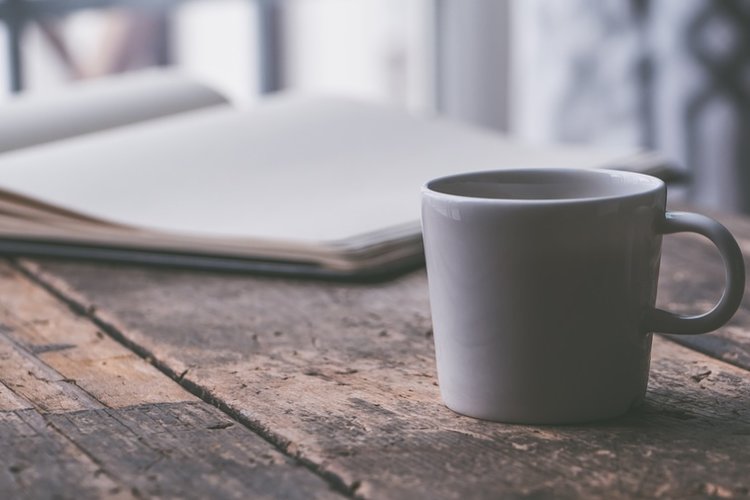 Agent attrition is a persisting issue in the call center industry. Not only is it costly, but, it's also damaging to employee morale, productivity, and company growth.
When taking into account how expensive it is for a company to replace employees, it goes to show that employee retention should be a priority in an organization's overall business strategy.
As a business owner, you need to come up with sound strategies geared towards making your best call center agents stay.
But before you can do that, you need to know first the top reasons why agents quit in the first place.
Let's proceed, shall we?
1. Lack of career development opportunities
When a call center agent feels that he isn't provided enough opportunities for career growth, disillusionment and fatigue will set in sooner or later.
Employees who are made to feel that they are "standing still" within an organization despite their hard work are more likely to feel unmotivated, resulting in poor performance and eventually resignation.
2. Work overload
A call center that requires agents to exert a huge amount of effort to successfully perform a job is a breeding ground for burnout.
Work overload in the call center happens when there's high-frequency customer contact, overambitious performance targets, infrequent breaks, and overbearing work schedules.
Agents who feel that they are overworked to exhaustion on a regular basis eventually lose their enthusiasm for the job, causing them to quit and seek other organizations who recognize their need for work-life balance.
3. Rigid management practices
When a call center's management team imposes rigid rules and monitors employees excessively, employee turnover tends to increase.
That's not in the least surprising. According to a research conducted by the University of Birmingham, autonomy in the workplace can positively impact well-being and job satisfaction.
If you keep your agents on a short leash, they will eventually feel that the company doesn't respect and care for them.
So relax and give agent enough room to breathe. Allow your employees to act like normal human beings (within reasonable limits, of course) and they will be grateful for it, thus motivating them to stay with the company.
4. Monotonous tasks
Employees tend to seek greener pastures if they are made to do repetitive tasks.
People crave variety, even at work, and they are more likely to feel engaged with their job when they are assigned to handle different tasks every once in a while.
Besides, ambitious employees crave challenges. By giving them more opportunities to hone their talents and make the most of their skills, chances are they'll feel more satisfied with their work.
5. Misalignment of employee skills to job needs
Some employees eventually quit when they realize that they don't have the skill-set or the inclination to do the tasks the job requires of them.
To reduce such incidences, the recruitment team should properly orient potential candidates about the scope of their responsibilities and define the skills required for the job.
Poor recruitment processes not only reduces employee turnover, but they also reduce the costs involved in recruitment and training. The result? A better bottom line, of course.
Key Takeaway
Employee retention has become a significant concern among businesses, even more so in the call center industry. As a business owner, you'd do well to implement and adopt business practices that can alleviate the problems that were discussed in this article.
By taking proactive steps that minimize stressors within the call center, your employees are more likely to stay and to do their best work every single day they're on the job.
Source: https://selectvoicecom.com.au/top-5-reasons-why-call-center-agents-quit/
Publish Date: March 5, 2018 5:00 AM
---
Numerous studies and statistics show that customer satisfaction can have a significant impact on an organization's bottom line.
As such, as a business owner, it's imperative that you take the necessary measures to ensure that your call center is adopting a customer-centric approach in every area of its operations.
After all, your client base is what keeps your business afloat. If your customer service professionals are unable to deliver a positive customer experience on a regular basis, chances are they'll seek other options elsewhere.
Building a customer-centric culture in the contact center doesn't happen overnight, though. To pull it off, you need to adopt a comprehensive approach.
Here are four techniques that can help you build a customer-centric culture in your call center.
1. Make Customer Satisfaction Be Your Top Goal
If you want to make customers happy not just consistently but on all levels, you need to make customer service be the central focus of your company's vision.
When it's clear to everyone that customer satisfaction defines your business, it becomes the prime directive that drives the organization forward in all its procedures and processes.
In other words, a customer-centric approach lays the groundwork for which all areas of business operations are based on.
As such, every cog in the processes of business operations is working towards reaching a common goal: to delight customers.
2. Promote customer-centric thinking within the organization
Now that you've established the organization's customer-centric philosophy, you have to make sure that every employee is aware of it.
For an idea or a business practice to flourish, it needs to have strong legs to stand on. Which is why you'd do well to emphasize the many benefits of adopting a customer-centric culture in the organization.
You can put up posters, banners, or other signs that prove why putting the customers first is a great business strategy that pays dividends in the long run.
It's also a great idea to make positive customer feedback accessible to employees. By making it clear that customer satisfaction is a core competency in your business, chances are every employee, from the top down, will be motivated to deliver on that particular end.
3. Make key performance indicators (KPIs) customer-oriented
A call center's KPIs are reflective of the organization's objectives. If keeping customers happy is one of your business's top priorities, you need to set up and maintain KPIs that put the customer front and center.
KPIs that can be considered customer-centric include Customer Life Value (CLV), customer loyalty, customer engagement, and customer sentiment.
By measuring employee performance based on customer-oriented KPIs and then rewarding agents accordingly, you can motivate employees to adopt a customer-oriented approach in every customer interaction.
4. Hire the right employees
Delivering great customer service comes naturally to some people. They just have "it," and it won't take much effort to mold them into the types of employees that fit your customer-centric vision.
If you want a company culture that puts the customers first, you need to hire these people. By hiring employees whose values and talents are aligned with your company's vision, the organization can achieve its goals more efficiently.
Final Word
Your organization has much to gain if you take a proactive approach in building a work environment that fosters a positive attitude towards great customer service.
Moreover, a well-defined company culture gives employees a strong sense of purpose and meaning in what they do, especially when it's geared towards making customers happy. After all, helping others makes people happy.
Source: https://selectvoicecom.com.au/4-techniques-in-building-a-customer-centric-culture-in-the-contact-center/
Publish Date: March 1, 2018 5:00 AM
---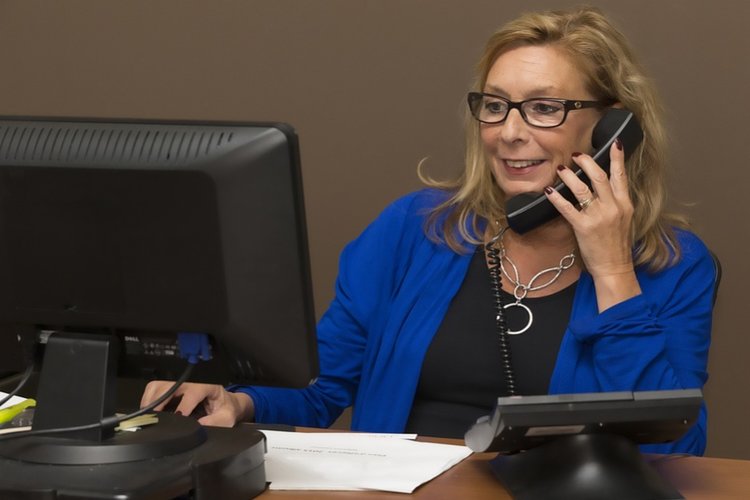 Delivering great customer service should be your top priority when you're making business decisions in your call center.
After all, statistics show that keeping customers happy is the key differentiator in running a successful business.
In that same vein, you'd be doing your call center business a big favor by paying attention to all statistics relevant to customer service.
For one, providing customers a positive experience is part and parcel of your call center's responsibilities.
Here are four customer service statistics you need to consider if you want your contact center to be successful.
1. "77% of people say that valuing their time is the most important thing a company can do to provide them with good service." -
Forrester
Ideally, customers want quick answers and resolutions upon the first contact so they can get on with their lives. This explains why most call centers place a high premium on lowering abandon rates and AHT (average handling time).
As such, agents should be quick in responding to inquiries and requests. Offering a call back option also allows customers to manage their time better in regards to issues with your product or service.
2. "54% of millennials said they stopped doing business because of poor customer service. Additionally, 50% of Gen Xers and 52% of baby boomers felt the same way." -
Conversion
Millennials are now taking over the workforce, which can only mean that they now have the purchasing power to make business transactions for many years to come. They're not the next in line; they are already here.
This is why as a business owner, you have to tailor your business strategies with millennials in mind.
That said, recent stats show that millennials are likely to stop doing business with a company because of poor customer service.
In a generation where omnichannel customer engagement is the norm, one thing remains the same: customer service still trumps everything else when it comes to business.
3. Phone/voice is the most frustrating customer service channel
According to a survey made by eMarketer.com, 32% of users say that the phone is the most frustrating customer service channel — that's more than double the amount of people who said that the company website, live chat service, or email was the most frustrating service channel.
While this may sound discouraging to call center agents, it also bears noting that calls to businesses have significantly increased since the mass adoption of mobile phones, according to a BIA/Kelsey report.
What this means is that while most customers still prefer talking to a human being when making business transactions, the call center industry still has a lot of room for improvement in terms of delivering a positive customer experience.
As a business owner, you'd be doing yourself a favor by treating that discrepancy as an opportunity to set your business apart from your competitors.
4. The #1 most Important factor in customer loyalty is reduction of customer effort -
Harvard Business Review
As a customer service provider, it is part of the call center's responsibility to make things easier for customers.
One of the primary goals of a contact center, after all, is to deliver positive customer experience.
When your call handling practices demand too much from callers, customer frustration becomes all too common.
This, in turn, will significantly reduce the likelihood of repeat business, not to mention that it paints a bad picture of your brand.
There are many ways you can reduce customer effort in the call center, including streamlining your AVR, offering advanced self-service options, using cloud-based services, and eliminating procedures that get in the way of providing good customer service, just to name a few.
Final Word
There are no two ways about it: delivering exemplary customer service remains critical in running a successful call center business.
By paying attention to the key customer service statistics mentioned in this article, you can arrive at actionable insights with which to make meaningful decisions that will strengthen your company's customer service. This will pay dividends on your company's bottom line.
Source: https://selectvoicecom.com.au/4-customer-service-statistics-that-deserve-consideration-when-running-a-call-center/
Publish Date: February 14, 2018 5:00 AM
---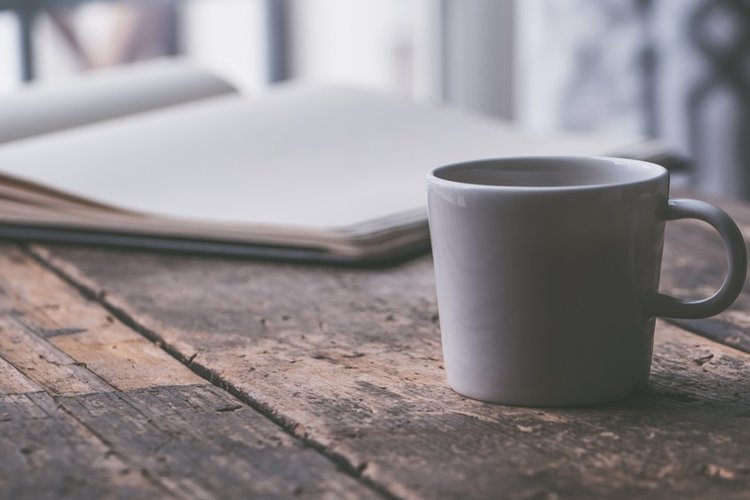 Thanks to current technology, call centers are now offering state-of-the-art solutions and processes that help businesses serve customers better.
One such solution is callback services, which has been instrumental in addressing key problem areas in call centers, namely long hold times, abandoned calls, repeat callers, and congested call flow.
If you have any misgivings as to how customers will respond to callback offers from agents, here are numbers from a survey conducted by Software Advice that should make you think otherwise:
64% of callers prefer getting a callback instead of being made to wait on hold.

60% of customers feel that one minute of hold time is too long.

43% expect a callback from the company within 30 minutes.
If those figures aren't enough to convince you yet, here are 4 ways callbacks improve the customer experience.
1. Less hold times
Customers hate being put on hold, even more so when they are made to wait too long.
Let's face it: customers aren't likely to look forward to calling customer support when they wake up in the morning.
That's, even more, the case if customers are forced to call on account of a service failure or a product defect.
They feel that being put on hold is a waste of their valuable time. So what do we do? Give their time the respect it deserves, of course.
Offering customers a callback option can do that. What's more, it also sends the impression that you're treating their issues with a sense of urgency.
2. Less abandoned calls
If you put a customer on hold for, say, 10 minutes, there's a fair chance that he or she would abandon the call.
Why? Well, it could be the terrible hold music, or maybe the cat is asking to be fed. Or maybe they just don't appreciate being made to wait that long.
It's more likely the latter, but the point is, a customer shouldn't have to go through that.
More importantly, allowing conditions that prompt callers to drop a call almost always leaves a bad impression. It's not a good look.
Callback options, however, do away with all that mess in one fell swoop. By offering to call customers back at a time that's most convenient for them, abandoned calls are significantly decreased.
3. More personalized service
Thanks to CRM systems, call center agents can get access to relevant customer information as soon as a callback request has been logged.
As a result, agents are able to offer a more personalized service.
Since they're already on top of the situation, the resolution is almost always assured, and customers are more likely to be satisfied with the service.
4. Shorter call queues
Adding callback services into your contact center can go a long way into regulating call volume. They lessen and shorten hold times, not to mention reduce transfers and repeat callers.
The result? Shorter call queues. Since callback options prevent contact center bottlenecks, customers can reach a call center agent much faster any time of the day.
Key Takeaway
The best part about implementing callback services in your contact center is that they benefit the company as much as they benefit customers.
It's a win-win situation that leads to a better relationship between your company and consumers.
Source: https://selectvoicecom.com.au/4-ways-call-backs-improve-the-customer-experience/
Publish Date: February 5, 2018 5:00 AM
---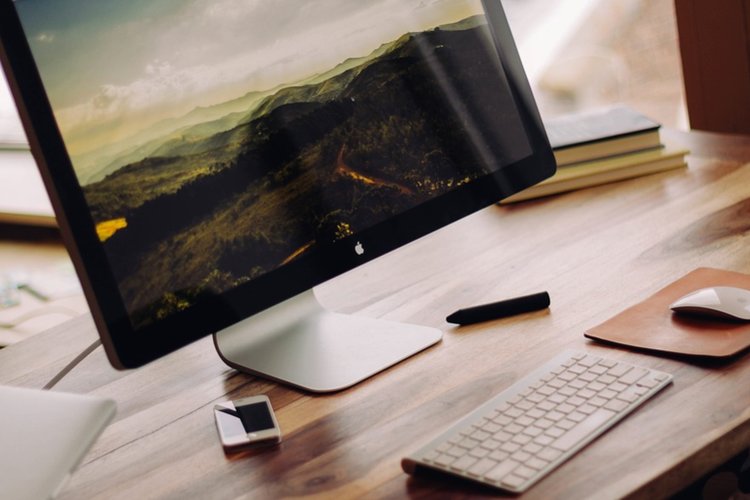 Cloud computing has had a tremendous impact on multiple industries for the past several years, even more so on call centers.
Taking into account the range of advantages enjoyed by cloud-based call centers, it's to be expected.
The best part about this trend is that it not only benefits contact centers, it also makes life much easier for the customers they serve.
Here are the reasons why cloud migration will largely benefit customer experience in your call center.
1. Decreases customer waiting time
Thanks to the massive improvement in scalability and versatility offered by hosted platforms, agents are able to connect through PSTN or VoIP using any device of their choice.
In the same vein, team leaders and managers are also able to monitor the activity of their agents in real time.
In addition, cloud routing also allows for seamless communication between departments, resulting to a significant upgrade in call center capacity and better management of inbound call traffic.
2. Better disaster recovery
Cloud computing gives every cloud-based contact center an edge in disaster recovery, owing to how data is transferred without the need to reload each component from each server.
Unlike traditional computing where servers need to be loaded before data can be recovered, cloud computing makes disaster recovery less costly on account of faster recovery times.
3. Improved payment security
Call centers who have made a move to cloud computing are providing customers enhanced payment security courtesy of multi-layer protection systems being offered by cloud-based solutions.
Much of the added security is on account of the fact that data is secure while it is in transit or while it's at rest in the cloud servers.
With the public's growing awareness of the enhanced security provided by cloud-based systems, customers are bound to feel more secure in making financial transactions with call centers who are utilizing cloud-based solutions.
4. Customers' data are safer in the cloud
There are numerous debates on the matter of security when it comes to cloud computing, but the general consensus states that yes, clouds are more secure than conventional IT systems.
A big part of what makes the cloud secure is how it stores information in an encrypted form, which would need to be cracked before an intruder can get access to it.
Moreover, users are also offered more flexibility to shore up their data's security on top of what's available in the systems they're using.
5. New features aplenty
Since cloud-based solutions allow for better flexibility, scalability, and transparency, call centers are able to prioritize customer experience more.
Call centers that move to the cloud are better able to leverage their IT infrastructure, giving them more wiggle room to add more features and allowing them to provide superior customer service at lower costs.
Conclusion:
Cloud computing will only grow in the years to come, and it's just as well, considering the plethora of benefits on providers and consumers alike.
As customer expectations continue to rise in a congested market, you'd do well to give yourself the competitive advantage that cloud computing can readily provide.
Source: https://selectvoicecom.com.au/how-cloud-migration-improves-customer-experience/
Publish Date: January 31, 2018 5:00 AM
---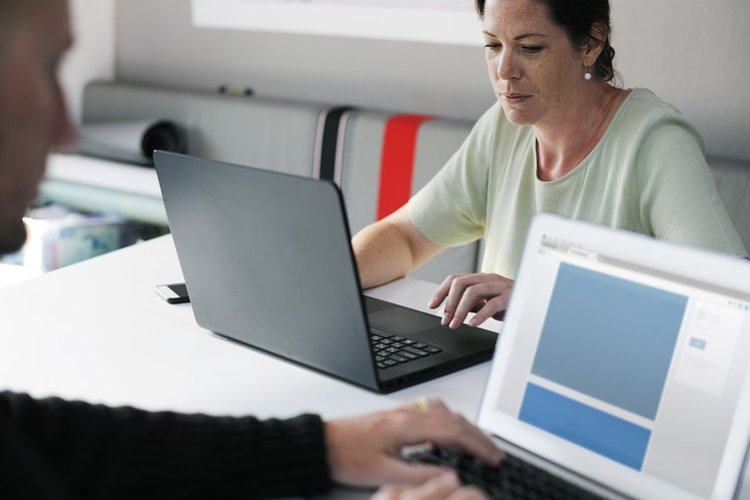 Every call center receives its fair share of calls from customers who want to field their complaints about a particular product or service.
That's only par for the course. After all, fielding feedback and complaints is a big part of what call centers are supposed to do.
Customer complaints or feedback aren't necessarily bad. In fact, they should be treated as opportunities to serve customers better.
But for that to be true, good business practices aimed to leverage customer complaints into long-term business opportunities need to be put in place.
1. Identify common issues
As already mentioned, call centers receive customer complaints all the time, but before you can turn them into business opportunities, you have to identify the most common issues first.
To pull this off, managers need to train agents on how to identify and label each issue properly. By assessing a big sample size of feedback from each category, one can easily spot telling patterns that might signal opportunities for improvement.
2. Set and manage expectations
Customers almost always expect quick resolutions when they ring the customer service, but one can't expect that there will be available solutions all the time.
In situations where immediate solutions are not readily available, the worst thing customer service professionals could do is to make promises they can't keep.
The best course of action is to give the customer a realistic overview of his situation, explaining in the most simple terms the limitations and the possibilities the resolution entails.
In short, agents have to be transparent with customers while assuring them that they're treating their issue with a sense of urgency.
3. Empower your agents
Customers call customer support because they want solutions. As a business owner, the least you can do is give your agents the tools, the information, and the freedom to help them out.
Besides, your call center agents are on the front lines of your business, which means that they are the ones that really understand the needs of your customers.
So empower them. Give them enough leeway to work out solutions on their own. If you do, your customers — and your agents — will feel happier for it.
4. Be accessible to customers
If a customer is already upset, the worst thing you could do is give him another reason to be angry.
If a customer's internet service has gotten slow and he wants to complain about it, it will only make matters worse if your call center's contact number is buried deep in your website.
Customer complaints are essential to the growth of your business, which is why it's imperative that you provide customers with numerous channels for giving feedback and complaints.
Customer service channels come in many forms, including the call center, email, live chat, social media, and local offices.
5. Understand the root causes of the complaints
Once a serious or common issue is identified, the right approach is to get to the heart of the problem. There's no point in resolving issues if they're only going to come up again.
Of course, the root cause is not always apparent, and sometimes numerous departments have to work hand in hand to find the root cause and come up with the proper solution.
But if there's seamless communication between your call center and other departments, it's much easier to deal with common customer issues once and for all.
Key Takeaway
Each customer feedback or complaint, no matter how middling, should be treated with respect and a sense of urgency.
However, it's also important to recognize which issues require more attention on the back-end. By adopting all the best practices mentioned above, your call center should be able to manage all customer complaints in ways that bring real growth to your business.
Source: https://selectvoicecom.com.au/five-best-practices-for-handling-customer-complaints-in-the-call-center/
Publish Date: January 30, 2018 5:00 AM
---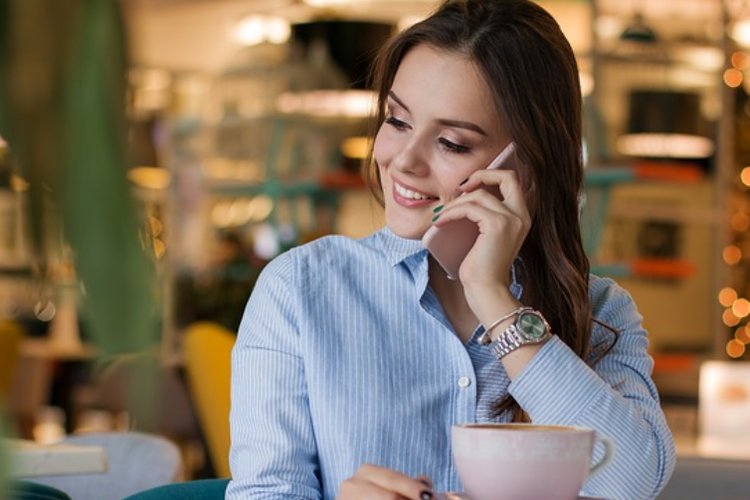 Being an effective customer service professional requires an extensive skill set. Patience, product knowledge, communication skills — all these are key traits that give the quality of your customer service a big boost.
But above all else, a customer service professional needs to have empathy.
If that statement has prompted you to raise your eyebrow a bit, please take time to consider this one study made by Penn State University proving that people using web chat are happier talking with customer service if agents use emoticons when responding to questions.
What this tells you is that customers seek the human element even when talking to customer service professionals on the phone.
Believe it or not, customers are not expecting customer service professionals to resolve their issues 100% of the time. Most of them wouldn't dare admit it, but that doesn't make it less true.
On the other hand, customers expect empathy from call center agents every single time. Fail to deliver on that end, and callers are more likely to be upset.
Customers crave validation
Empathy statements like "I understand where you're coming from," for instance, can do so much in making customers feel that their feelings are validated.
If customers are feeling frustrated, it would be appropriate for agents to say something along the lines of "That would frustrate me too."
Empathy shows customers you are more than eager to help
It makes a big difference when customers feel that they are understood. This puts agents in the perfect position to work with customers towards a resolution.
At this juncture, it's best to say something along the lines of, "I'd be more than happy to help." Letting the customer know that you are eager to help assurances him that the company will always have his back.
Saying 'sorry' works!
Offering an apology is also one great way to show empathy to customers. It's also worth mentioning that apologies should be readily given even if the customer's issue is not the company's fault.
Saying sorry aligns the agent with the customer's woes. In short, it puts them on the same page, in which case better understanding follows.
Besides, apologizing is a subtle invitation to customers to vent their frustrations. They may not show it, but they will appreciate the gesture.
Empathic listening fosters better communication
When the customer is speaking, the agent needs to pay close attention.
By giving customers their undivided attention, agents will make them understand that their issue is being addressed with a sense of urgency.
To top it off, empathic listening ensures that agents can understand the customer's issue with perfect clarity, thus giving them a better perspective on how to deal with the problem.
Key Takeaway:
Empathy is a word that gets thrown around a lot especially in the call center industry. Be that as it may, it's a skill most people think they have, but in actuality do not.
That said, it's imperative for every business owner to prioritize empathy training in the workplace. By showing customers that you care, customers will always respond to your brand positively.
And that is good for business.
Source: https://selectvoicecom.com.au/why-empathy-statements-can-improve-the-overall-quality-of-your-customer-service/
Publish Date: January 24, 2018 5:00 AM
---
Contrary to popular belief, leadership is not about being the big boss or the top dog. Or at least that's not all there is to it.
To put a finer point on it, one of a leader's many responsibilities in a call center is to prepare for the day when he has to vacate his position.
In short, a leader needs to make a continuous effort to mold and shape her constituents into leaders themselves.
Leadership is the lifeblood of every successful organization. Every great leader can make a lasting impact not just in managing employees but also in motivating and inspiring them.
And for a call center organization to sustain its tradition of leadership excellence, incumbent leaders have to take a proactive approach in encouraging leadership among agents.
Considering a team leader's plethora of responsibilities, that sounds like a tall order. But it's far easier to pull off when you follow all the tips below.
1. Listen to your employees
An effective leader is someone who makes it a point to listen first before making a decision or taking action.
Moreover, a team leader worth her salt understands that her call center agents are her best source of knowledge. After all, they're the ones on the front lines, which makes their input invaluable.
As such, a team leader has to foster an environment where agents will feel free and comfortable to speak their minds. That way, she will have access to all the information needed to come up with informed decisions.
Additionally, employees who are encouraged to share their ideas and opinions will develop the ownership mentality required to become a great leader someday.
2. Foster transparency and trust
Ideally, leaders should serve as the embodiment of an organization's core values, which should include trust, excellence, integrity, and openness.
As soon as an employee assumes a leadership position, it becomes her responsibility to embody and uphold those values.
It all starts with honesty. For one, employees will know when the management is feeding them lies. It not only presents a bad picture of the organization, but it also diminishes morale.
By doing away with falsities, a leader can go a long way into building a culture of trust and integrity within the team and the organization.
When employees feel that their leaders value honesty and integrity above all else, chances are they're going to embody those same traits as employees and later on as leaders as well.
3. Delegate roles and responsibilities
Being a team leader comes with many responsibilities, including mentoring, managing agents, providing motivation, and more.
But there comes a time when a leader needs to delegate some of these tasks to team members.
By delegating some of those responsibilities, a leader is showing agents that she has confidence in them, which will, in turn motivate them to step up their game and think like a leader.
4. Be a mentor
To be a great leader, one has to think and act like a coach.
To be an effective coach or mentor, a leader has to be approachable, fair, objective, and always willing to communicate what she knows.
Even amid the demands of the job, a team leader should take the time to talk with each agent and discuss with them their goals, ideas, and struggles.
Through coaching, agents can gain wisdom, practical knowledge, and a better understanding of what it takes to be an effective leader.
What's next?
The most important thing to keep in mind is that leadership is not a designated position; it is a culture.
When employees are encouraged to think, speak, and act as a leader, they aren't only empowered in their current roles; they are more likely to emerge as great leaders as soon as they are provided the opportunity to climb up the corporate ladder.
Source: https://selectvoicecom.com.au/how-to-encourage-leadership-among-your-call-center-employees/
Publish Date: January 22, 2018 5:00 AM
---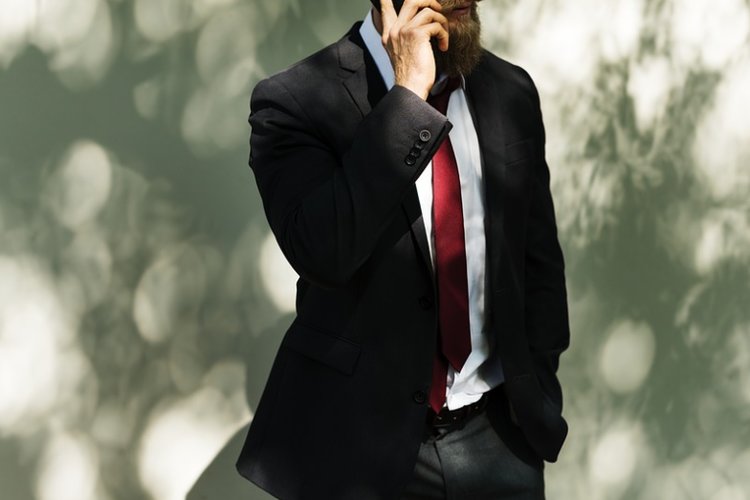 It goes without saying that call center employees need to be excellent communicators.
As your business's service front liners, agents are not only your brand's problem solvers, they also serve as your brand's ambassadors.
'Do you want your customer service personnel to exemplify your brand's vision and deliver service in ways that exceed industry standards?
If the answer is yes, then you also have to do your part to make it happen.
Here are five proven techniques that can help you improve your call center agents' communication skills.
1. Hire the best trainers
You don't send soldiers into battle without having them go through intensive military training first. The same rule applies to call center agents.
If you want them to communicate effectively with customers, you have to make sure that they are provided with the best possible training materials.
More importantly, you have to hire the best trainers.
The ideal communications trainer not only has to be a great communicator herself, but she also needs to have strong credentials to be considered.
This means that a trainer should be adept at designing competency tests and at implementing and evaluating training techniques.
2. Encourage active listening
Effective and productive communication is a two-way street. As such, meaningful conversations are only made possible if both parties are making an effort to listen actively.
Of course, there are customers who are not always willing to listen, but if agents can to give them their undivided attention, then chances are the conversation will be steered in the right direction.
Keep in mind, however, that active listening goes beyond just hearing and understanding the words coming out of a customer's mouth.
It also involves encouraging positive conversation through paraphrasing, empathy, clarifications, and proper contextualization.
3. Invest in high-end training materials
When providing new hires some much-needed training, it can be tempting to skimp on the training materials.
This is a mistake you can't afford to make. After all, the training proper serves as the foundation of every agent's development as a call center employee.
On top of hiring a competitive trainer, you need to provide new hires with comprehensive training modules, high-end call center training software, and interactive tools to ensure that they are getting the best training possible.
4. Implement 'English Only Policy' (EOP) in the workplace
As the cliche goes, practice makes perfect. By implementing the EOP rule in the workplace, you're providing agents with more opportunities to practice their communication skills.
Not only will this make agents become comfortable with the language, but it also increases their confidence when talking to customers over the phone.
5. Facilitate roleplay in the workplace
Experience is the best teacher, and the same rule applies to working in a call center. Customers, however, aren't guinea pigs. They aren't there for agents to practice on.
It's a good thing there's a remedy for this: role-playing. What call centers can do is to ask agents to simulate calls with each other, with one acting as the caller and the other acting as the agent.
This way, agents will be able to commit to memory how to respond in any given scenario once they're already taking calls on the floor.
Final Word:
Providing comprehensive communications training to call center agents can be costly but in the end, all that effort and investment will be more than worth it.
To bring home the point, a report by GI Insight concludes that customer satisfaction is closely linked to customer communication. And everybody knows that when customers are satisfied, a business is more likely to thrive.
Source: http://selectvoicecom.com.au/training-call-center-employees-excellent-communicators/
Publish Date: January 15, 2018 5:00 AM