6 Months, Thousands of People, One Dream - Sitel - ContactCenterWorld.com Blog
When Sitel opens a new site, it all begins with one dream, and everything falls into place from there. From the beginning of the process, the focus is on our ultimate goal: providing excellent service for our clients and their customers while sharing the best possible experience. At the start of a new site, this is the primary objective.
When Sitel decided to open a new site for one of our clients, a well-known and trusted financial institution, in early 2015, the dream started to take shape into reality. A team was formed to begin looking at the perfect place to house this new site, and it was determined that Pompano Beach, Florida was just the right fit. With diversity, a hunger for new jobs and industries, and a supportive community, Sitel Pompano started to take shape.
With the city and location picked, it was time to begin construction on a new site. Over the last three months, crews have been working around the clock to complete an ambitious build-out that included running miles of data and electrical cable, over 500 gallons of paint, and more than 100,000 square feet of carpet. All in all, it's taken a lot of work to bring this new site to life.
Now, the training classes have begun, the client is thrilled with the work, and Sitel is getting ready to officially open the site with the first call scheduled to come in in the next few weeks. It's a historic day for Sitel, for Pompano Beach, and for all involved in the project.
During a recent visit with local city officials and Florida State Representatives, Sitel was thanked for bringing new jobs into the community. As part of our Sitel Footprints project, we vowed to continue our exemplary worldwide community service and outreach into the Pompano Beach community with several projects slated for the coming months. We're thrilled that the local and state government has welcomed us into the community, and we're excited to partner with them to make Pompano Beach a better community, bringing over 1,000 new jobs to the area in the next year.
See all of the pictures below for your inside view of the new Sitel Pompano Beach site. Welcome to the Sitel family, Pompano Associates!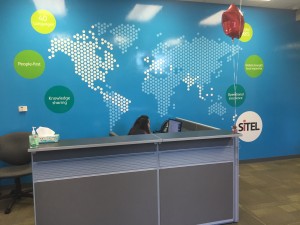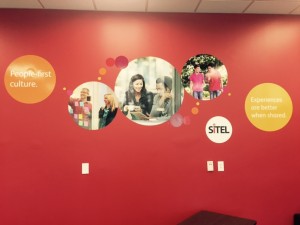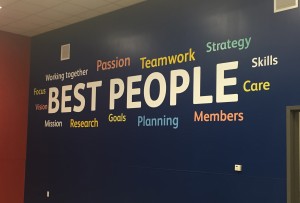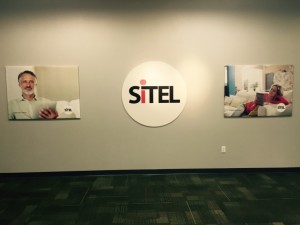 Source: http://www.sitel.com/blog/6-months-thousands-of-people-one-dream/
Publish Date: August 21, 2015 5:00 AM
---
PREMIUM

Future Gen International Pte Ltd
(VIEW OUR PAGE)

Outsourcing provider of English Call Centre services, Audio Transcriptions, Big Data ETL (Extract, Transform, Load) , Big Data Visualization, Big Data Predictive Model Generation

PREMIUM

Avizent Ltd
(VIEW OUR PAGE)

Advanced AI technology and Natural Language Processing delivered to clients in the Cloud that harnesses both voice and digital conversations. The focus is on building an environment where intelligent ...

(view more)

PREMIUM

ConceptCall
(VIEW OUR PAGE)

Аутсорсинговый контакт-центр ConceptCall| КонцептКолл специализируется на исходящем и входящем телемаркетинге: мы предоставляем услуги по осуществлению холодных звонков и продажи по телефону, проводим...

(view more)
---

View more from
Sitel
Recent Blog Posts:
| | |
| --- | --- |
| Acticall Sitel Group Partners with Fonolo to Improve Customer Experience | December 13, 2017 5:00 AM |
| Acticall Sitel Group Supports Students Around the Globe | November 15, 2017 5:00 AM |
| Three Takeaways from CEM Telecoms North America | November 1, 2017 5:00 AM |
| Sitel Work@Home Solutions: A Three-Way Win for Society, Businesses and Associates | October 13, 2017 5:00 AM |
| Outsourcing Customer Service to the Best Geography, Best Shore | October 4, 2017 5:00 AM |
| Top 2 Takeaways from 2017 CX Change event at Facebook HQ, London | October 2, 2017 5:00 AM |
| The Social Client, Dial-Once Partner at Oracle Open World 2017 | September 29, 2017 5:00 AM |
| Acticall Sitel Group and Whirlpool Partner at Brazil's CONAREC 2017 | September 27, 2017 5:00 AM |
| Welcome to Sitel India | September 26, 2017 5:00 AM |
| Stop Stalling and Start Installing Bots to Ensure a Successful Digital Customer Experience | June 28, 2017 5:00 AM |