Specialty Answering Service - ContactCenterWorld.com Blog
If you are running a small business, chances are that you are often overwhelmed and simply can't get to every phone call. When you're not in a position to hire a salaried receptionist, you really only have two options: let calls go to voicemail, or outsource to a live operator receptionist service like us. The question is, which option is right for you? To help you make a well-thought out decision, we've taken the guess work out of things for you. Read on as we weigh the pros and cons of voicemail vs. live operator service.
Voicemail - Pros
#1. No Extra Fees
The most obvious pro of using voicemail over an answering service is the cost. Regardless of what phone system or mobile carrier you use, voicemail is generally included in your monthly bill. That means that no matter how many voicemail messages you receive, you won't have to pay extra to listen to them or to store them.
#2. The Right Message, Every Time
With voicemail, what you hear is what you get. In other words, the message will always be correct because it's coming directly from the source. The only possible way for something to be misconstrued is if you can't understand the caller, the message breaks up due to a cell signal issue, you incorrectly document the details, or you accidentally delete the message.
#3. It's Ready When You Are
If you have your cell phone with you, or if you can dial in to your office phone system remotely to retrieve messages, then you'll have every opportunity to capture prospective leads and manage your existing customer base, as long as you take the time to listen.
Voicemail - Cons
#1. It's Impersonal
You could have the peppiest voicemail greeting on the planet, and voicemail would still be an impersonal way to do business. Sure, some people would rather leave a message than speak with you directly. Voicemail is certainly faster than carrying on a conversation. But in most cases, people are calling because they are hoping to get you on the phone. They are looking for that personal touch that neither voicemail nor all the technology in the world can provide.
#2. Response Time Delays
Let's say that you're out on a job, and three messages have come in during the course of the service call, one of which is an emergency. Assume that the current job takes at least an hour, and you won't be listening to your voicemail until you have completed your assignment. Once you finally get to your voicemail and hear the emergency message, you call them back only to find that they've gone with another company because they couldn't wait for you. Or, if it's an existing customer, they may lose faith in your ability to dole out the personalized service that they want. In either case, response time delays are no way to instill confidence in your business.
#3. Voicemail Fills Up
What happens when your voicemail is full? If you're constantly on the go and don't regularly check your messages, then you may not have any idea that your voicemail is brimming with customers' queries. And that spells disaster for customers who will hear that nice, automated system saying something like, "The voicemail box of the person you are trying to reach is full and cannot accept any new messages at this time." If they have no alternate method of contact, their choices are clear: keep calling until someone answers, or reach out to the next business who can meet their needs.
#4. Lost Revenue
If we look at the previous scenario, for callers who reach or are barred from your voicemail and are either impatient or need immediate assistance, you've just lost revenue. Do that a few times a week, and it will add up to a sizeable chunk. Imagine that you miss five emergency calls for which services would be billed at $100 per hour. In one week, you've lost $500. And in one month, you've lost $2,000. That's far below the cost of outsourcing, even for some of the higher-tiered call plans.
Live Operator Receptionist Service - Pros
#1. It's Personal
What's more personal than a live operator answering your calls? Not only will your customers hear a friendly, helpful voice on the other end of the line, but in-call scripts can be customized to present the specific image that you would present if you were answering the calls yourself. You can provide the answer phrase, various call types, a list of Frequently Asked Questions, and every statement or question in between. Then, when you receive an inbound call, your customized script pops up for the operators to use so that they'll know exactly how to respond to any customer request.
#2. There are Advanced Features
One of the benefits of outsourcing your call answering to a receptionist service is the advanced features that you'll have at your disposal. For example, they may offer helpdesk support, appointment setting, e-commerce services, email and text notification of new messages, online or mobile app access to your account, bilingual representatives, and more. Your account can be built to mirror your operation from soup to nuts, and you'll have call details at your fingertips, no pen and paper needed.
#3. 24-Hour Availability
When was the last time that you answered your phone 24 hours a day? Unless you were recently on a coffee and Mountain Dew bender, we're guessing the answer is never. Everyone needs rest. How could you run a successful business if you were sleepwalking through your days? That's the beauty of working with call center services. You won't generally see fees assessed for round-the-clock availability. This is not only ideal for capturing every inbound call, but it's also a critical element for any business where emergencies have the potential to crop up at any hour.
#4. Immediate Response Time
In the event of an emergency, your callers expect the assurance that comes with a receptionist service. Sometimes, speaking to an operator is all that a customer needs to rest easy about an issue that they're having. But if the situation warrants, you may need to be contacted immediately, and that is where warm and cold transfers and reach on-call services come in handy. You can choose which calls are sent to you in which manner, and dial-out schedules can be submitted in advance so that the operators will always be calling the right person, at the right time, on the right day.
#5. Gained Revenue
When people are looking for a new service or vendor, they may be surfing through businesses listed on Google or Yelp, and dialing around until they find the best deal. If they hit voicemail, they'll be inclined to move on to the next listing; but reaching a live operator is instant lead capture that will help bring in revenue. Not only that, but when callers receive personal attention and top-notch service, they are likely to recommend you to friends and family, and word of mouth referrals can be a significant source of future income.
Live Operator Receptionist Service - Cons
#1. Room for Error
Anytime that you're dealing with a human being, the potential for error exists. Even if your script is laid out perfectly, operators may still take the wrong call path resulting in confusion for you and your callers. Or, they may take the right call path but incorrectly document details, such as name misspellings, transposing a call back number, missing a letter in an email address, etc. While there are verification measures built into script instructions to reduce or eliminate these issues, they can still happen.
#2. There May Be Extra Fees
Of course, any receptionist service is going to require monthly out-of-pocket costs, though there are typically a number of plans that will ensure you aren't paying any more than you need to. When you factor advanced features into the mix, such as appointment setting, online order taking, and warm transfers, you could be looking at additional fees. Depending on your customers' average invoice totals, this may or may not be worth the expense.
#3. Hold Times
Is there any guarantee that outsourcing your reception needs means no caller will ever be placed on hold? Unfortunately not. No service can guarantee zero hold times any more than you could guarantee that you would never have to place a caller on hold if you were manning your own phones. There are business owners who feel that if they're going to use a live operator service, their customers should not have to wait for assistance. In a perfect world, that's what everyone wants. But in the call center industry, it is an unrealistic expectation.
Deciding whether to ditch voicemail in favor of a live operator answering service may be one of the easiest decisions that business owners consider. It really comes down to your needs and your call volume. Do you have enough revenue to justify the monthly cost of outsourcing on top of your existing phone bill, or are you just starting out and super budget-conscious? The great thing about call center services is that they typically offer plans to fit any budget. So, don't nix that option right out of the gate. Do your research, ask other business owners what works for them, and talk to a few services. You'll quickly find out which option tips the scales.
Source: https://www.specialtyansweringservice.net/voicemail-or-answering-service-understand-the-pros-and-cons-before-deciding/
Publish Date: December 17, 2018 5:00 AM
---
Over the last decade, technology has evolved at an alarming rate. From face recognition in our smart phones to cars that drive themselves, it's amazing how much technology is a part of our everyday lives. While I think we can all agree that robots are awesome, businesses should not be so quick to use robots to replace live people - at least for their customer service. Unless you don't care about your customers at all, we've listed 5 reasons why you should not be replacing your human staff for fully automated customer support.
#1. Users want immediate answers.
Auto-attendants are great at routing calls to the right agent, but they can't do customer service well. As technology continues to evolve, consumers are becoming more and more accustomed to getting information with just a few clicks or a 'Hey Alexa' shout out. Like Veruca Salt, your customers want answers now. The longer your auto-attendant process is and the more options your callers have to press through to reach the end of the maze, the more likely they are to hang up. As an answering service business, we actually dig IVRs, but not as a single solution. We recommend using IVRs as part of a larger whole. If you're going to use an auto-attendant, consider these tips:
Make the greeting short and sweet so that your callers can get through to a live voice as quickly as possible. Limit your options in any menu to no more than 4 options, and ideally 2 or 3.
If they're calling for simple questions like your business hours and address, have an IVR option be a recording that will relay all of that information instead of having your callers sit through the menu options each time they call.
Always have a press 0 auto-attendant option route to your answering service to answer simple questions via your FAQs so your callers can get the information they need from a real person. If your callers are asking questions the operators are not able to answer, they can at least take messages or transfer the call, whereas your auto-attendant would simply hang up. Rude!
Have a live voice record your auto-attendant messages instead of a computer. The live voice gives your company a personal touch and will be easier for your callers to understand.
#2. Nothing compares to a live voice.
Sometimes auto-attendants are necessary, like when you want your callers to choose 1 to speak with an English representative or 2 to speak with a Spanish representative. However, nothing compares to speaking to an actual human being that can hear their concerns, understand what they are asking for, and ultimately come up with a resolution.
Even if you're using an answering service and the agent isn't able to immediately help the caller, they can still take a message and assure them their call will be returned in a timely fashion. This approach is a lot better than having your customers leave a voicemail, as they won't be certain when or even if their call will be returned.
#3. Auto-attendants aren't always right.
Technology is only as smart as it's creator. If your business or answering service is using an auto-attendant, you'll want to make sure it's always relaying the most up to date information. For example, if you have an extension list for callers to choose who they want to speak with, make sure it has the most current employees. Sometimes callers will find that the staff member they wish to speak with no longer works there, but their name still appears as an option. Or, worse yet, if a new hire isn't included in the dial by name directory.
In addition, businesses often times move locations or add temporary holiday messages but then forget to update their automated greetings. While small, all of these hiccups can give your business a bad look as customers may think you're not on your game. I love Christmas as much as the next person, but having a business wish me a Merry Christmas in March just isn't cool.
#4. Your customers don't feel heard.
While IVR services (interactive voice response) can mean pressing different options on the keypad to get to a specific department or person, the true meaning of IVR means the caller is speaking into the phone to the machine to be directed accordingly. Often times you'll see this option with telecommunication companies like Comcast or Verizon. While it seems like a more technologically advanced solution, it can be quite annoying if the caller has to keep repeating themselves because the attendant can't figure what they're saying, or if the callers' option isn't pre-programmed and the IVR is left confused.
When the caller does finally get through to a live agent, IVR hell has them worked up which makes for an unpleasant experience for the support rep on the other line. While CSRs are supposed to remain calm and collected no matter what the situation, no body likes to be yelled at, especially if it can be avoided with live operator love.
#5. Callers want options.
Relatively speaking, many people enjoy helping themselves and may actually prefer using an auto-attendant over having to speak to a real person. However, there are just as many people who still like the personal touch of talking to another human when they need help. You should give your callers the option to choose how they want to be assisted instead of just giving them one option over the other.
It's helpful if your auto-attendant offers callers a choice on how they'd like to continue. For example, if they'd like to continue with the self service route, they can press 1 to be taken to the directory of options. If they would like to speak to a live person, press 2 or say 'Operator'. It's also a good idea to make it known that if they choose the self-service option and change their mind, they can press 0 at any time to either be taken back to the main menu, or be transferred directly to a customer service agent. While auto-attendants are helpful, they should not be the primary means of support for your customers. Ultimately, auto-attendants are the most effective when they are working in tandem with real agents.
Source: https://www.specialtyansweringservice.net/5-reasons-why-fully-automated-customer-service-is-a-rotten-idea/
Publish Date: December 7, 2018 5:00 AM
---
Way back in the day, before automatic call distribution technologies evolved, calls used to be manually routed by operators working massive switchboards – so gigantor and with so many lines that many switchboard supervisors had to wear roller skates to get around faster! Sadly, the days of roller skating supervisors are long gone. (The office would be so much more fun on 8 wheels!) But call routing is bigger and better than ever.
Today, ACD software and skills-based routing help calls get from A to B in a flash, and callers' issues are handled by the most knowledgeable customer service representatives for the job. It's a far cry from switchboard operators and manual connection, and decidedly more efficient. Here's a fun infographic to help you explore the wide world of modern call routing.
Want to learn more about call routing and ACD technology? Get your read on with this white paper!
A History of Call Routing
Did you know that the first call routing systems involved live operators manually connecting calls on a switchboard? But the drawbacks were:
Some operators worked hard while others did nothing
There were delays due to operator error
Operators weren't perfect. They made many mistakes
Later automation began in the form of: Automatic Call Distribution (ACD)
Learn About Today's ACD Technology
Current ACD routing has drastically improved. ACD offers reporting capabilities such as:
Measuring agent productivity
Reporting the number of calls dropped
#1. The role of ACD is to route incoming calls in the following situations:
When there is a sudden spike of incoming calls
When call response time is critical
#2. Direct Call Routing
Allows users to direct themselves to the appropriate agent based on their needs
#3. Remote Routing
Allows workforce to be located around the globe (virtual call centers)
Achieved by the use of routers
ACDs in Call Centers
Call centers use ACD technology to improve efficiency by:
Reducing downtime
Distributing workload equally among agents
Identifying Types of Call Centers
#1. Outbound Call Centers
ACDs are used where predictive dialing methods are used
Predictive dialer - makes outbound calls from a database
Did you know that outbound call centers are used mainly for telemarketing and sales?
#2. Virtual Call Centers
Did you know that many "call centers" actually consists of different people from multiple locations all working together?
#3. Inbound Call Centers
A call center with agents who mainly answer the calls for the company
Important advantage: The caller does not know the location of the agent. This can give the company a local presence when in reality the caller is across the country.
#4. Fully Integrated Call Centers
A fully integrated call center can handle both inbound and outbound calls.
What is Skills Based Routing?
Skills Based Routing is simply the process of directing calls to the most qualified agents. Incoming calls are placed in call groups based on:
The customers' questions/concerns
The customers' previous call history
But how is the appropriate call representative chosen?
Clients will get paired with a representative who is best suited to answer their questions or help them with an issue
Enhances customer experience by routing call to knowledgeable agent
Clients will get paired with a representative that handled their previous calls
What are the benefits of ACD systems? They can:
Reduce the amount of time a caller is on hold
Reduce the number of calls dropped
Handle many calls per hour
Make it easier to reach operators
Extend the hours of operation since ACDs allow businesses to accept calls 24/7
Customer Service is Key!
ACD technology can offer:
Faster connection times: Automatically routes the calls to an available agent
Minimal waiting time: If live agents are busy, callers will be connected to automated agents
Increased conversion rates: Reduces the number of calls dropped
Higher percentage of first call resolution: Skill-based routing leads to a better resolution of the call
About ACD Functions & Features
#1. Advanced Functions
The ability to recognize and properly route incoming calls (Skills Based Routing)
Did you know that some ACD software allows the call operator to view the callers information of their computer screen while they are on the phone?
With this technology there is the option to create reports based on the call information, such as:

Type of calls
How the agent handled the call
Volume of calls
#2. Basic Functions
All of these features come standard with ACD software:
Ability to assign incoming calls

To terminal that has been idle for the longest period of time
If all terminals are busy, the calls are queued

Offer the option to leave a message
Measure average wait time of the calls
ACD Vendors
#1. Database Systems Corp. (DSC)
Makes their own integrated IVR software (both digital and analog), which:

Can manage multiple call queues
Can maintain call logs and reports on:

Call queues
Agent idle time
Hold times
#2. InContact
Offers integrated software with features like:

Skills-Based Routing
Links the telephone and the computer
Report generating
#3. Angel.com
Is a hosted solution, which means it runs over the internet. This software includes:

Report generation
Real-time monitoring
Quick set up
Call distribution
#4. CosmoCom's Universe
Is a virtual ACD software, which is ideal for call centers/businesses who are using a virtual presence. This software offers features like:

Text chats
Inbound/outbound calls
Source: https://www.specialtyansweringservice.net/learn-call-routing-infographic/
Publish Date: December 5, 2018 5:00 AM
---

Call Center software, also known as contact center software, is the technology that call centers and answering services use to not only route and answer calls, but to also provide your callers with exceptional customer support. Call center software allows calls to be routed to the appropriate distribution (think "press 1 for English, press 2 for Spanish" options), but it also allows the virtual staff to push information through to your customer relationship management (CRM) platforms and manage omni-channel interactions, on top of the standard technology of entering data and placing callers on hold when necessary.
Since technology is ever changing, industries that use technology need to change with it in order to keep up with the growing market. But the problem for call centers is this: with so many entries into the marketplace, how do you know which software will work best for your small business? Great news! We made a neat infographic with a bunch of useful intel that just might help you decide.
Factors to Consider When Choosing the Right Software
Can multiple agents work on the same case?
Is there an integrated knowledge base?
Is there a free trial?
Is the call center software CRM compatible?
Does the software handle inbound calls, outbound calls, or both?
Can the software be custom developed?
Standard Features
Case Collaboration
A Web Panel
Real Time Reporting features
Call forwarding
Virtual call queue
Easy integration with popular CRM software
Terms You'll Want to Know
Case Collaboration: Allows employees to communicate and work together.
Web Panel: Allows sales agents to view and enter information about customers.
Multi-Communication: Enables e-mail, social media, and chat capabilities.
Knowledge Base Integration: Articles your agents may need to reference when taking a call.
Virtual Queuing: Allows calls to be placed on hold.
Text to Speech: A feature that allows text information to be automatically converted into spoken words.
Customer Information Display: When a call comes in, the customer's information and any associated cases will also pop up.
Telephony Integration: Allows a cloud or virtual based service to communicate flawlessly with standard telephone systems.
Comparing Call Center Software Providers
Salesforce.com's Service Cloud
Pros:
User friendly
Can integrate with Salesforce's cloud.
Cons:
Expensive
Only available as part of the Service Cloud package.
Key Features:
Detailed reports
Multi-communication reduces labor costs
Native integration with Salesforce CRM
Contactual
Pros:
Award winning user interface
99.99% uptime
Cons:
Key Features:
Cloud-based
Professional service capabilities
Knowledge base integration
FrontrangeVoice
Pros:
Excellent service
Multi-communication and click-to-dial features
Cons:
No knowledge base integration
Key Features:
Web panel displays all information needed by call center agents
Allows agents access to campaign management tools, reporting features, and recorded conversations
Telax
Pros:
Great range of features
Offers disaster recovery services
Cons:
Cannot integrate knowledge bases
Self-hosted so no telephony integration
Key Features:
Service supports multi-communication and CRM integration
Some pretty robust report generating capabilities
Handles automatic case forwarding and virtual queuing
Incontact
Pros:
No annual service fees
Exceptional list of features
Cons:
No knowledge base integration
Key Features:
Cloud-based
Allows multi site or home office locations
Five9
Pros:
24/7 support
Cloud-services
Cons:
No case collaboration
No knowledge base integrations
Key Features:
Training videos
Pricing structure varies by type of company
Connect First
Pros:
Can handle spikes in volume and load balancing
Cloud-based
Cons:
More basic than competitors
Key Features:
Business continuity through natural disasters, security emergencies, etc.
Load balancing
Call monitoring

Want more details and tips on call center software? More great news! Check out this white paper on call center software!
Source: https://www.specialtyansweringservice.net/call-center-software-reviews-infographic/
Publish Date: June 21, 2018 5:00 AM
---
Working in a call center can be stressful. However, it does come with it's fair share of perks, like being able to speak to people all over the world and not having to take any work home with you when your shift is up.
To help put you in the shoes (or headset) of a virtual receptionist, we interviewed Krystle M., one of our long time answering service agents. Keep reading to hear some great stories and to get amazing tips for beginners on how to survive working at a call center.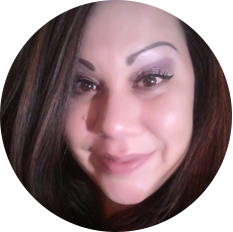 1. Tell us a little about yourself, Krystle.
I am one of the operators at SAS and have been working in the answering service industry for 10 years.
2. What's your favorite part of being a customer service representative?
Being able to speak to people all over the United States.
3. Is it hard to talk on the phone when you get home?
Yes. I usually don't answer calls at home, I only text.
4. Have you ever lost your voice from talking on the phone so much?
No, but my throat gets really dry, so I drink a lot of water all day.
5. What's the hardest part(s) of working in a call center?
As in any other job, you can't please everyone.
6. How do you handle stressful situations at work? (e.g., upset callers, being on the phone all day, etc.)
I just get up from my station and take a break to collect myself.
7. Describe the strangest call you've ever received at work.
I had a person call swearing someone was playing a prank on her by throwing dog feces all over her yard. Then she said that she has all of these holes all over my yard. Well come to find out she had her lawn aerated.
8. What's the most awkward way a company has asked you to answer their phones?
"Sexual addiction hotline how may I help you?"
9. On average, how many different companies do you think you represent each day?
300.
10. In 10 words or less, how would you describe the work environment in a call center?
Roller coaster of emotions.
11. Do you have any tips on keeping a good tone throughout your shift?
Getting an angry tone won't make anything better, so try to calm the situation.
12. What kind of advice would you give to a new hire?
Don't take any calls personal.
13. Is it hard not to laugh if someone gives you a funny email address?
No, I keep it professional.
14. What do you do in between taking phone calls?
Check over accounts to make sure there is nothing that needs to be done.
15. What's your favorite snack to eat at work?
Anything.
16. What do you do when you're not sure how to answer a caller's question?
I just apologize to them and explain that I am the receptionist and not qualified to answer their particular question.
Source: https://www.specialtyansweringservice.net/meet-your-virtual-receptionists-krystle-m/
Publish Date: June 19, 2018 5:00 AM
---

So, you run a small business. You're super busy every day and your to-do list is growing and growing. Sometimes it can feel like there's no end in sight. You're considering using a live telephone answering service to assist with daily activities like answering phones, scheduling appointments, capturing new leads and providing around the clock customer service. You've researched different services but still have questions. If you're still wondering if a virtual receptionist is going to be right for you, we've put together the top 6 reasons why your business may need an answering service.
Defining "Answering Service"
An answering service does exactly what its name suggests: it's a group of receptionists there to answer your telephone when you can't - or just don't want to. Typically, these calls are of a message taking nature; someone calls your business, you aren't available, the receptionist takes a message on your behalf and sends you the details. Every day businesses rely on answering services to provide personal, live customer service around the clock.
An answering service is often the first point of contact when you reach out to a small business. Customers need to know their request is received, and an answering service representative is there 24/7 with a warm, friendly voice to help.
Top 6 Reasons Why Your Business Needs an Answering Service
1. To Help Handle High Volume
As a business owner, you're familiar with the days when the phone never seems to stop ringing. From the time you walk in the door to the time you walk out (and maybe even when you get home, too), your phone is poppin'. Whether you're airing a new product or campaign and expecting high call volume, or your business is just amazing and naturally busy, answering services are a great tool to help alleviate some pressure on you and your employees.
Since answering services are equipped to handle thousands of customer interactions a day, they can seriously help level up your customer service game by giving each of your callers the attention they deserve. Think about it. If you let your callers wait on hold for too long or direct them to a voicemail, chances are they won't be too happy. Sure, they could call back at a later time, or they could contact your competitor instead. Womp womp.
2. To Help Capture New Leads
As a small business owner, it can be hard getting your feet off the ground and growing your client base. If you don't have enough staff members to ensure none of your callers are waiting too long for help, you can kiss potential business goodbye. Answering services are not only there to answer your calls quickly, but they can also act as an extension to your business. Instead of just taking messages for a return call, they can actually assist your callers and help turn them into long-lasting customers.
Another way answering services can help capture new leads is by making outbound phone calls to people who have previously expressed interest in your company, whether it be through your website or previous interactions. Usually you can simply provide your service with the list of people to call, and a script for them to follow. If you're like most small businesses, you don't have the time to make many outbound phone calls to try and capture new leads, so having an answering service help with this task is a great way to save time and get some new customers on board.
3. To Help Dispatch Urgent Calls
For businesses that may expect urgent calls (medical practices, HVAC companies, etc.), answering services can really come in handy. Since they are usually available to field calls 24/7, they will be able to help handle any emergency call that may come in and direct the caller to the appropriate person via an on-call dispatching system.
The way in which answering services will dispatch calls and messages may vary, but the premise is the same - you let them know who to call and when, and they will get the message to the correct person. If your on-call schedule rotates on a daily, weekly, or monthly basis, most answering services are able to accommodate that as well by providing you with access to an online portal which would allow you to make the changes on the go, or by allowing you to call into the service to make changes over the phone. The last thing you want is for one of your patients or customers to have to wait until business hours for assistance when the issue they are calling in about is serious.
4. To Help Schedule Appointments
In addition to helping dispatch urgent calls and messages 24/7, answering services are usually able to schedule appointments as well. Services that give you multiple scheduling options will be your best bet, as you don't want to have to limit yourself or spend the time switching over to a brand new system. In addition, if you are a medical practice you'll want to make sure that the answering service is HIPAA compliant so that all of your patient information stays protected.
Even if you do not run a medical practice, many businesses still rely on appointments. Some different ways you can utilize appointment scheduling based off your industry include:
Beauty Salons: If you run a beauty salon, then you definitely need appointment scheduling. Depending on the way in which your answering service schedules, you may even be able to set up different services. For example, a cut and color may cost $80 and may last for an hour, whereas a simple trim may cost $10 and may only last for 15 minutes. Adding various services into your schedule will allow you to maximize your day and will also help your answering service learn more about your business.
HVAC Companies: HVAC companies also use appointments to map out their daily jobs. While they may not offer as many services as a beauty salon, another feature that would be compatible with HVAC companies is checking to see if a caller is in your service area. Some answering services can do this just by asking for the caller's zip code, and others may be able to actually input the caller's address into an app like Google Maps. By having the answering service gather and check this information, you and your team can save a lot of time by not having to weed these callers out yourself.
Law Firms: If you're an attorney, chances are you spend the majority of your time meeting with clients or representing them in court, which means you aren't free to schedule appointments yourself. As long as you give your answering service your schedule, they'll be able to schedule consultations with new potential clients so that you don't wind up missing any business opportunities.
5. To Help Place Orders
Whether you run an eCommerce company or if your business allows customers to purchase products online, answering services can rock your world too. While not all services can go out to your website to place orders, many of them can, so you'll want to make sure you do your research before hand.
In addition, you'll want to make sure that the service is ISO 27001 certified and PCI compliant if they will be taking credit card information from your customers. The last thing you want is for one of your customers to experience fraud at the hands of your answering service, which could fall back on your company.
6. To Provide 24/7 Customer Service
Last, but not least, many businesses need an answering service to help provide their callers with 24/7 customer support. Many businesses aren't able to stay open all the time, which means their customers suffer, especially if something happens over the weekend and no one is available to assist them. No matter what type of business you run, you can't go wrong with giving your customers a number to call should they need help after hours.
If you don't happen to have any sort of support after hours, the likelihood that your customers will leave your service or company in search of another one that IS available 24/7 is not a chance you should be willing to take. Unless of course you have too many customers and are trying to thin out the herd…said no business ever.
Source: https://www.specialtyansweringservice.net/top-6-reasons-businesses-need-an-answering-service/
Publish Date: June 13, 2018 5:00 AM
---

Small business owners are often bogged down from their day-to-day responsibilities, and can easily find themselves without enough time in the day to eat, breathe or blink. When they discover that using an answering service can relieve the burden of fast communication that customers have universally come to expect, their days as business owners become a little bit easier.
In our coloring book, you'll find the story of Sue, a small business owner in a land not so far away, without enough time in the day to accomplish everything she needs to keep her growing business growing. That is, until, she finds an amazing answering service to answer her phones. We explore Sue's story through poems and illustrations, showing how useful a virtual receptionist can be to any small business.
We hope you enjoy the doodles we created!
Download the "Out Of This World Live Answering Service Coloring Book" here.
Source: https://www.specialtyansweringservice.net/download-specialtys-live-answering-service-coloring-book/
Publish Date: June 5, 2018 5:00 AM
---

Have you ever wanted to know what it's like to be a virtual receptionist? Or what it's like to work in an answering service? Is it stressful? Are the hours bad? Is it a rewarding job?
We thought it would be interesting to ask our agents about their experience as virtual receptionists, so we're launching a staff Q&A series where you can meet the people behind the scenes that represent your business! To kick off this series, we're introducing you to one of our answering service's most experienced staff members, Michelle D.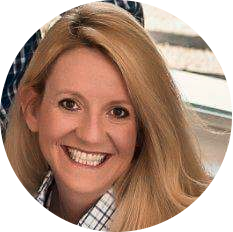 1. Tell us a little about yourself, Michelle.
I'm one of the floor managers with SAS. I've been working in the answering service industry for the most part since I was 15 years old.
2. What's your favorite part of being a customer service representative?
I enjoy when I can actually help someone even just a little, and I get to do that with some of our calls. It could be just to lend them an ear to vent, or help calm them down when they are upset.
3. Is it hard to talk on the phone when you get home?
Yes, I hate to talk on the phone when I get home at night.
4. Have you ever lost your voice from talking on the phone so much?
No, I've never lost it all the way, but have become pretty raspy at times.
5. What's the hardest part(s) of working in a call center?
The hardest part for me would be trying to remember every single account.
6. How do you deal with call center stress? (e.g., handling upset callers, being on the phone all day, etc.)
I take a break for a few minutes. It helps just to step away from my desk and go outside and enjoy the sunshine. Then when I come back in I am refreshed and forgot about the last hard call.
7. Describe the strangest call you've ever received at work.
After saying the answering phrase a guy said "can I kiss your big toe?" I said "excuse me?" and he said it again. I was so taken off guard that I did not know what to say so I said "I am sorry but I think you have the wrong number." He laughed and said "I am so sorry my wife works in the office and I thought you were her."
I did have another strange hard call. It was back when I was probably 17. We answered for a certain hotline (that I won't say the name of). A guy called needing to speak to a counselor, he had been drinking and saying he wanted to walk off the curb into traffic. I tried reaching everyone I could but nobody on call would answer their phones. I kept the caller on the line with me trying to calm him down telling him everything he needed to hear like his life was worth it, and he would be okay, that kind of stuff. I asked him for landmarks of where he was and figured it out. I called the local PD and stayed on the phone with him until they arrived. The guy called me the next day thanking me, I even received a letter of accommodation from the Hotline. That was a very good day!
8. What's the most awkward way a company has asked you to answer their phones?
The hardest one was saying: "Sexual Addiction Hotline how may I help you?" They did end up changing the answering phrase.
9. On average, how many different companies do you think you represent each day?
Around 400-500 but I am not totally sure.
10. In 10 words or less, how would you describe the call center atmosphere?
Very fast paced and different.
11. Do you have any tips on keeping a good tone throughout your shift?
I have to remember that these callers don't know me and I don't know them. I also remind myself that a lot of them are having a hard day so I need to keep patient with them. The hardest calls are the hospice calls when a caller is notifying the company that their loved one just passed away. Those callers are never ever mean or anything but it is so sad to hear.
12. What kind of advice would you give to new call center hires?
I tell all new hires that they can't know every single account, so ask questions! I also tell them they are human so they will make mistakes, we all do but try to make sure you read every account as it says exactly what to do in there.
13. Is it hard not to laugh if someone gives you a funny email address?
Yes it is hard. I have giggled a few times, but so do the callers.
14. What do you do in between taking phone calls?
I do a board check. That is a way for us to check every account that has active messages. Then if something needs to be done, I do it.
15. What's your favorite snack to eat at work?
I like to eat yogurt with granola in it. I try to keep it healthy especially since I sit all day.
16. What do you do when you're not sure how to answer a caller's question?
I let them know that I am the receptionist so I am not able to answer their question but I am happy to take a message and have someone who can call them.
Source: https://www.specialtyansweringservice.net/meet-your-virtual-receptionists-michelle-d/
Publish Date: May 30, 2018 5:00 AM
---

How often do you sign up for something for free and never use it, or use it once and forget about it? We were asking the same questions and wanted to identify what time is the best time for a business to take advantage of an answering service's free trial. Truth be told, there's a lot to consider when choosing the right answering service to partner with for your business, and a free trial is a really great tool to see if that service is right for your company.
Let's say you're in the market for a live answering service. You've done your homework, you've researched the best vendors out there, compared them on price and platform, and have a few providers you want to sample. Just remember that an answering service is more than just a tool to have your phones answered around the clock. It's the voice of your business. It's your reputation. So what do you do next? You try the service out before you buy!
Just like you would test drive cars before you made your final decision, you can do the same with answering services. Most answering services will offer some variety of free trial period. Maybe it's a month, maybe it's only a few weeks, maybe it's for 7 days - but it's going to allow you to test the service, get to know the virtual receptionists you'll be dealing with, and decide if that answering service is right for your business. To help ease the process, we've put together a list of the 8 best times for your company to take advantage of an answering service's free trial period.
1. During the Holidays
One of the best times to sample an answering service via a free trial period is during the holidays. Instead of bah humbugging around your office, you can divert calls to an answering service and spread holiday cheer. Why hire and train seasonal employees when you can save some money (and time) by having your calls answered for free!
While there are many holidays throughout the year that could potentially increase your call volume, we typically see the most volume between the months of October through December. Even if you're not an eCommerce company, a lot of people skip town during these three months, which usually means less people available to answer your phones. If you happen to be a medical insurance provider, then November and December will bring in hundreds of open enrollment calls. Yikes! Whatever the case may be, using an answering service for their free trial period during these times is a great way to get your calls answered at no extra cost.
2. When You're Going on Vacation
Vacations are another great time to test out an answering service. Most answering services will give you at least 7 days free, but the trial period could last all the way up to a month - depending on the provider. So, whether you're going on a quick getaway or a 3 week backpacking trip across Europe, you can rest easy knowing that your phones are being covered.
Before you go, though, you'll want to make sure your answering service is up to speed with your business protocols. The last thing you'll want is to go away and have your answering service still thinking you're available. So, we recommend taking a few days prior to your trip to get acquainted with the service and the people handling your phones so that you can feel confident that your customers will be taken care of. Some things you can do beforehand include:
Memorize your forwarding number: The answering service will provide you a unique telephone number to forward your lines to. Whether you are forwarding your lines to that new number or advertising it so your customers call it directly, it's important that you keep this number handy. If you are forwarding, you run the risk of your line coming off of call forwarding while you are away (typically this can happen during storms or if you happen to lose power). Since you won't be in your office to re-forward the lines, you'll have to rely on your phone provider to get the line connected again. However, they won't be able to do this if you aren't able to tell them what number to send the calls to.
Test your line: After your account's been programmed, you'll want to test the line a few times just to make sure everything is set up how you envisioned. Testing the line will give you a feel for what your callers will hear and experience, so you'll want to make sure it's up to par with the customer support you're used to providing.
Make changes if necessary: If you find discrepancies, you'll want to get those issues addressed as quickly as possible. Get in touch with your answering service's customer support department so that they can come up with a plan to iron out all the kinks. Typically issues can be traced back to the way your account was initially programmed. So, a little TLC with a programmer can usually do the trick and get your account up to speed.
3. When You're Launching a New Product or Service
Launching the new hotness? You may experience a spike in call volume whenever you launch a new product, a new service, update your privacy policy or TOS, or even a launch new company website. So, if you are planning on putting something new on the market, an answering service can seriously help capture new leads and generate more business for your company.
4. When You're Hosting a Seminar or Conference
Seminars, conferences, or any business event are going to generate some call volume - and pull you out of your office and off of your phones. Some different ways you can use a trial would include:
Setting up an RSVP line: Answering services are great at taking routine tasks off your plate. Handling RSVP calls can be boring and time consuming, so what better way to get the job done without having to do it yourself, and at no extra cost? You'll of course want to prep your answering service with information before hand, so that they can help answer callers questions regarding the event, as well as RSVP for the appropriate event (if there may be more than one event that callers are inquiring about).
Handling event registration calls: Similar to RSVP calls, having your answering service handle event registration calls is a big help. They can assist with signing callers up online, taking payments, and may even be able to offer bilingual support as well.
Handling calls while you're busy: If you just need the answering service to handle calls while you're participating in the event, then they can help you with that too. Your virtual receptionists can simply take messages, or they can do more like schedule appointments and transfer calls.
5. During a Product Recall
Recalls happen in almost every industry. If one of your products has recently been recalled, your staff is not going to look forward to getting slammed with phone call after phone call. A great way to save money and help alleviate staff stress during a product recall is to utilize an answering service's free trial.
From having 24/7 availability, to being able to handle high volumes of phone calls daily, answering services are huge assets to have in the face of a recall. They can answer questions, help customers through the return process and ultimately help save your brand at no extra cost.
6. If You're Running a Charity Telethon
If you run a non-profit organization, finding extra help can be tough, especially if you don't have the funds to pay for it. However, using an answering service for their free trial is really cost effective, especially if you're about to air a new pledge drive.
While answering services may have limits to their free trial (usually they'll last for a certain amount of time or up until you hit a certain volume), you can still take advantage of their offering. Before you send your calls over, take some time to get your service up to speed with your charity. To help streamline the process, check out our tips when using an answering service to handle your charity telethon.
7. At the Start of Your Busy Season
If you run a seasonal business, then you know when your volume typically starts to pick up and die down. For example, a lawn-care company will usually start getting slammed in the spring, while an oil delivery business will usually start getting hit in August. So, if you're gearing up for your busy season, you can get a lot of use out of an answering service's free trial.
Whether you run an HVAC company and need to schedule appointments and have someone field urgent calls, or a landscaping company in which you need to provide quotes, answering services can help make your busy season feel a little less crazed and may help you keep on top of your ever growing to-do list, like cleaning all the dust off of your equipment.
8. If You Know You're Going to be Short Staffed
Office short staffed? Whether a handful of your employees are going on vacation at the same time or all suffering from a stomach bug, send all your calls to your answering service for free to help alleviate some of the pressure.
Since answering services can often do more than just take messages, to really get the most out of your trial period you'll want to see what your answering service can do for you. Some examples could include:
Schedule Appointments: If your employees typically schedule appointments with your customers or patients, then see if your answering service can help fill the gap. The way in which they schedule might differ from your normal routine, or they may be able to integrate with your software for a seamless interaction.
Place Orders: Often times answering services can also go out to your website to help callers place orders, which is another great way to take advantage of the features your answering service offers. You'll just want to make sure that your service is PCI compliant and ISO 27001 certified if they are taking credit card information from your customers.
Dispatch Urgent Calls: If you need some extra help after hours to dispatch urgent calls or messages, answering services can help you with that as well. Some services may even give you access to an interactive online portal which would allow you to customize your on-call procedures on the go.
Source: https://www.specialtyansweringservice.net/8-times-you-wish-you-activated-answering-services-free-trial/
Publish Date: May 22, 2018 5:00 AM
---

If you run a medical practice and use a telephone answering service to handle patient communication, then it's important to make sure your answering service is up to date on all HIPAA regulations. Why? Because if they aren't, you're going to end up spending mega bucks on fines levied against your practice for HIPAA violations.
Since answering services are considered to be business associates, they adhere to all guidelines outlined by HIPAA as they would have access to your patients' private health information (PHI). For example, if your patient calls your number that is forwarded to the answering service and the receptionist jots down their name and medical issue - that's PHI. A business associate would include any person or company that produces, receives, communicates or maintains PHI on behalf of a covered entity, like a health care provider.
If your answering service says they are 100% HIPAA compliant, then there are some things they shouldn't be doing, as well as some things that they should be doing. We've listed both sets of points below.
5 Things Your Answering Service Should Never Do:
To maintain HIPAA compliance, there are 5 things a HIPAA compliant answering service should never do. If you experience any of the below, then you're in danger of being able to answer the question 'How your answering service can get you fined by HIPAA.'
#1: Your Answering Service Shouldn't be Texting Protected Health Information
If your answering service is texting you protected health information, they could be violating HIPAA regulations. Unless your business is not governed by HIPAA, you need to make sure that all patient information stays protected. While cell phones may have passwords, they can easily be stolen or hacked into, thus revealing patient information that would no longer be protected.
If you are receiving texts from your answering service, they should either be encrypted, or they should simply be alerting you of a new message, devoid of any PHI. At which point you should be able to log into a secure web portal or a secure mobile app to access those messages. If your answering service does not have a web portal or a mobile app, usually you would be able to call them back to retrieve the information verbally.
An easy way to encrypt your text messages would be download the app called Signal, which is available for both iPhone and Androids. However, in order for you to maintain encryption and security, both parties would have to have the app. So, this may be difficult if you're working with a third party like an answering service.
Pro tip: While you may get written consent from a few patients to disclose PHI via text between yourself and the service, you may not get it from others. So, you'd have to see if your answering service has the capability to distinguish between those messages. Otherwise, they'd all have to be sent in a uniform format.
#2: Your Answering Service Shouldn't be Emailing Protected Health Information
In addition to texting, answering services should not be emailing any protected health information either. So, if your answering service is emailing you, the message should either be encrypted or it should just have a standard alert which instructs you to log into your secure portal to view the information (or to call back for further details). If the patient has given written consent that information can be sent via email from the service to your practice without being encrypted, you'll want to check with your service to see if emails for those specific patients can be customized accordingly. Otherwise, they'll also have to be sent in a uniform format.
Similarly, this also goes for your answering service's customer support department. Sometimes, if calls get escalated or if customer service needs to intervene, they may send a follow up email that contains the caller's information. However, this could also be considered a HIPAA violation. A good support team will direct you to your online portal to view the details of the call.
The only way to really ensure that your emails are protected would be to have them encrypted. Some standard encryption methods are:
Transport Layer Security: TLS encryption is composed of two layers; the TLS Record Protocol and the TLS Handshake Protocol. The Record Protocol provides a safe and secure connection, while the Handshake Protocol allows both users to verify each other and to agree to a specific encrypted system before any data is passed through.
Secure/Multipurpose Internet Mail Extensions: S/MIME encryption is a method of encryption that uses two types of keys, both private and public, which provides a specific function to protect your data. In addition, it allows you to add a digital signature to your emails which would verify you as the legitimate sender.
#3: Your Answering Service Shouldn't be Paging Protected Health Information
Like texting and emailing, sending PHI to an alpha pager would also be considered a HIPAA violation. Since the information that is passed through to the pager is not encrypted, the data is not safe. In addition, alpha pagers are not protected by any sort of password, like a cell phone could be. So, if you happen to set your alpha pager down somewhere outside of your own office, there is a chance it could be stolen and the messages on it would be susceptible for anyone to see.
While sending messages via alpha pager is a no-go, there are some HIPAA compliant pagers on the market which would be appropriate to use. However, as paging is no longer a common form of communication, your coverage area may be limited.
#4: Your Answering Service Shouldn't be Leaving Protected Health Information on a Voicemail
If you're having your answering service reach out for urgent situations, there is room for HIPAA violation here as well. If your answering service does not reach you, they should either leave no message, or at the very most they should leave a call back number so you can contact them back to retrieve the information. If your answering service is leaving patient information on your voicemail, they are violating HIPAA.
Essentially, your answering service should not be leaving PHI on any sort of device that is susceptible to data breaches, whether it be as a text, email, page, or voicemail. Ironically, though, sending patient information via fax is considered to be HIPAA compliant.
Pro tip: Similarly to emailing and texting, you may be able to leave PHI on a voicemail if the patient consents. Again, this information would be passed between the answering service and the physician, and the patient would not be involved. If they are okay with this transaction of information, you'd have to check with your service to see if they can customize protocols accordingly.
#5: Your Answering Service Shouldn't be Giving out Medical Advice
While this one isn't necessarily a violation under HIPAA, it is still a huge liabilty for any medical provider. Under no circumstances should your answering service be giving out medical advice to patients, as they would be doing it on behalf of a trained physician but with no real consent from the doctor to do so.
For example, it would be fine for one person to give another person advice to take Aspirin if they had a headache, but not as an entity that is talking to patients on behalf of a medical provider. This is because the patient could later come back and say that "Joe from the answering service advised me to take this" even though that person didn't have any background knowledge of the patient's health history.
Really, the only medical advice your answering service should be giving is to call 911 if it's a true medical emergency. Otherwise, they should inform the caller that they cannot give advice since they are the answering service, but that they can take down their information to have their call returned by a licensed medical physician.
5 Things Your Answering Service Should Always Do:
While there are several things that your answering service shouldn't be doing in terms of HIPAA, there are also a handful of things that your answering service should be doing to keep your patients' information safe. For example:
#1: Your Answering Service Should be Secure
Ensuring that your answering service is secure is very important to maintain the privacy of your patients. An answering service that claims to be HIPAA compliant should be ISO 27001 certified and should be able to prove it.
Having a secure call center is more than just having secure systems and software. This also means that the operators handling your calls should be in paperless environments so that they cannot write any information down, and they should also be free of their cell phones while at their computers. This eliminates the chance of them texting or taking pictures of private health information.
#2: Your Answering Service Should Have HIPAA Training
Your answering service should have at least one HIPAA Compliancy Officer on site that is available to train all of the agents handling your calls on current HIPAA regulations. While the agents may not need an extensive 6 week course on HIPAA, they need to at least know the basics so that they can handle your calls properly.
Additionally, your answering service's HIPAA Compliancy Officer should be kept up to date on all HIPAA regulations via training seminars and be able to provide periodic training to the operators so that they can be kept up to date as well.
#3: Your Answering Service Should Have Procedures in Place for Data Breaches
In the event that data is breached, your answering service should have a plan in place and they should be as transparent as possible with their customers. For example, if one or all of their systems gets hacked into, the first thing they should do is have their IT team shut everything down so that no further access can be made into the system except for them. Then, they should try to determine what information was stolen, if any.
From there, they should send out correspondence to all of their customers that it affected letting them know of the breach, what information was or could have been stolen, and ways to go about protecting their information from here on out. For example, allowing your customers to purchase identity protection on your dime for a certain time frame after the incident occurred (e.g., 6 months to a year) is a great way to say that you're sorry. While it doesn't fix what happened, it's a step in the right direction and may encourage your customers to stay customers.
#4: Your Answering Service Should Enter into a Business Associates Agreement with Your Practice
An important step of partnering with an answering service is to enter into a Business Associates Agreement (also known as a BAA) so that you can disclose protected health information (PHI) securely under HIPAA. Once the contract is signed, you are then able to disclose PHI with your answering service safely.
However, if your practice is not protected under a BAA and your answering service happens to violate HIPAA, your medical practice could be held liable and face up to a million dollars per violation. So, imagine if you get 10 calls in one night, and each one incurred a violation, you'd be facing up to 10 million dollars in fines and a severely damaged reputation.
#5: Your Answering Service Should Have a Secure Means of Retrieving Your Messages
As stated briefly above, your answering service should give you a secure method to retrieve your messages. Typically, services will give you access to a secure online portal and/or a secure mobile app that you would have to log into to retrieve message details. In some cases, you may even be able to add other users that would be able to log into the portal as well in the event you are not in or if there are several physicians that should be receiving the messages.
If your answering service does not offer an online portal or a mobile app, then usually you would be able to call them back to retrieve the messages verbally. However, keep in mind that this may be considered billable usage on your line so it's important to confirm those details prior to signing up, in case that will not work for you and your practice.
Source: https://www.specialtyansweringservice.net/top-5-ways-answering-service-violating-hipaa/
Publish Date: May 15, 2018 5:00 AM
---


Want to test your knowledge on the answering service industry? See if you can answer all 10 questions correctly. If you're feeling real lucky, test your knowledge with our telephone trivia quiz next!
1. When was the first call center created?
1930
1957
1985
1919
2. Who owned the first call center?
Sport's Illustrated
The Government
Time Inc.
American Express
3. What decade were call centers moved from manual to automatic systems?
1950's
1960's
1970's
1980's
4. Approximately how many calls do answering services handle each year?
1 million
500 million
3 billion
46 billion
5. Around how many call centers are there in the U.S?
500
8,000
60,000
100,000
6. What state has the largest number of call centers?
California
Hawaii
Pennsylvania
Texas
7. On average, what percent of business interactions do call centers handle?
15%
35%
50%
70%
8. What does IVR stand for?
Intense Virtual Reality
Interactive Voice Response
Immediate Voice Recognition
Interactive Voice Recognition
9. Approximately how many people are employed by call centers in the U.S.?
2.5 million
10 million
800,000
4 million
10. What percent of telemarketing companies comprise the answering service industry?
15%
75%
80%
25%
Answers: 1. B, 2. C, 3. C, 4. D, 5. C, 6. A, 7. D, 8. B, 9. A, 10. C
Source: https://www.specialtyansweringservice.net/answering-service-quiz-test-knowledge-of-the-industry/
Publish Date: May 11, 2018 5:00 AM
---

Closing your business while you're on vacation? Don't want to come back to a tidal wave of voicemails? We've created a 6 step guide on how to quickly activate an answering service while you're walking out the door.
1. Set up Your Greeting
Answering services can greet your callers in any number of different ways. However, for instant activation, a simple "Thank you for calling, how may I help you?" is perfect. Having simple greetings like this are great when your service is just taking basic messages.
To cut down on messages you receive (and keep your monthly invoice as low as possible), you should also setup an automated greeting. The greeting would play prior to an agent getting on the phone, and can be as customized as you'd like. If you're going on vacation and the office will be closed, you can include that in your message. That way callers will know right away that the office is closed, so they can either decide to hang up and call back when you are open, or they can leave a message with a live receptionist.
2. Decide What Information You Need From Callers
For the fastest setup, you'll want to gather the most basic information. A great example of basic call handling includes the following 4 questions:
Name (first and last): Can I have your first and last name?
Phone Number: Thanks! And what is the best number to reach you?
Email: Can I also get your email address?
Regarding (what the call is about): And what message would you like me to pass along?
3. Let Your Answering Service Know Where to Send Messages
After you've got your script together, you'll need to let your answering service know where to send messages. We suggest providing an email address to keep things simple, and elect to receive a notification for every call. If there are other employees that should be receiving messages, you'll want to provide your answering service with their contact information as well.
4. Add FAQs
With calls come questions, so adding the basic frequently asked questions is important. FAQs will help operators answer questions appropriately instead of taking messages when they don't have to. Since we're focusing on a speedy setup here, you'll just want the following FAQs:
Where you're located
What are your business hours
What is your phone number, fax number, and email address
What does your company do
If you're just going on vacation, you may also want to add some information about when callers can expect a call back. Will they have to wait until you return, or will someone else be able to reach back out in your place?
5. Make Test Calls
Prior to forwarding your line, make a test call just to make sure everything is perfect. The last thing you want is to spend extra time refining your account when you could be doing other things (like practicing your snorkeling technique).
6. Get Going!
Once you've provided all of the necessary information to your answering service and you've tested the line, it's time to get moving. Go ahead and set up call forwarding on your phone (or post the new number for your customers to call directly) and leave the rest to the agents handling your calls.
Pro tip: If you know that you'll be using an answering service to field your calls and you will NOT be advertising the number they give you, make sure to contact your phone provider in advance just to make sure you have the forwarding feature set up on your phone. If you've set up everything else and you get stuck because you can't forward, well that's a boat no one wants to be in.
Source: http://www.specialtyansweringservice.net/6-tips-for-instant-answering-service-activation/
Publish Date: May 4, 2018 5:00 AM
---

If you're not familiar with the lingo, on-call (also spelled oncall or on call) refers to a system or protocol for contacting an employee or group of employees who are available, if necessary, for work and/or communication after business hours. Answering services use on-call systems to deliver messages to specific employees. If you've ever called your doctors office after hours, you've most likely been exposed to how answering services use on-call schedules - you called your doctor, the phones rolled over to the answering service, the operator ended the call with you and notified the doctor scheduled for that evening that you need a call back, you received a call from the doctor. In a nutshell, that is on-call.
What Industries Use On-Call
Medical professionals and HVAC techs will typically have their answering service use on-call rotations. For medical professionals, doctors are on-call after hours and on weekends, meaning they are available to speak with for medical emergencies. For HVAC technicians, on-call is used to describe the technician available to make an emergency site visit after hours. However, doctors and HVAC technicians are not the only businesses who use on-call rotations. Some examples of other small businesses that rely on on-call systems are:
Property Management Companies
Law Firms
Veterinary/Animal Hospitals
Locksmith Companies
Insurance Agencies
Towing Companies
Restoration Companies
How Do Answering Services Use On-Call?
Every answering service is different, so how each service manages your on-call data will also vary. For example, some services are able to maintain schedules years out in their software, where others may only accept a singular employee - meaning you need to inform the answering service each time the schedule changes. While the mechanism for how answering services access and program on-call schedules may vary, the premise is always the same. You provide the service with information of who to contact and when to contact them, and they contact your employees when necessary.
Once your on-call data is programmed into the answering service's system, the agents will know who to contact (the employee on-call), how to contact them (various phone numbers), and when to contact them (only after hours or only in emergency situations). For example, your schedule may show that on Tuesday, Dr. Stacy Brown is on-call from 6:00 PM - 8:00 PM for emergencies. So, any calls received on Tuesday between those times deemed an emergency will be dispatched to her.
Pro tip: Find out from your answering service what phone number messages and calls will be coming from so that you can give your on-call team a heads up. If they do not recognize the number that is calling them, they may miss important phone calls.
Types of On-Call
There are 6 different methods for contacting your employees where answering services can use an on-call schedule, though you are never limited to 1 of these 6 methods. Many businesses will combine some of the below examples to maximize successful contacts with their on-call personnel.
Warm Patch: A warm patch, also known as a warm transfer, is when the answering service places the caller on hold to reach out to the appropriate on-call person. If the person does not answer, the agent would try another number. If that person does answer, the agent would inform the on-call who is on the other line and why they are calling. They would then transfer that caller through. If that second person did not answer, usually services won't attempt to call a third number while the caller is still on the line, as they've already been waiting on hold for some time. However, if they still need to make contact with someone, they could then go to a reach (see below).
Cold Patch: A cold patch, or a cold transfer, is similar to a warm transfer except the agent will not call the number first to see if someone is available. They will simply just send the caller through to either talk to the on-call or leave a message if no one answers.
Reach: A reach on-call occurs after the answering service agent has already documented the necessary information and disconnected from the caller. Since the caller is no longer on the line, the agent can continue to call until someone picks up. If they are calling for a long period of time, usually the reach can be shared among operators so that one agent doesn't get stuck making all of the outbound calls.
Email: If your on-call personnel doesn't wish to receive phone calls, you could just set up an email only on-call schedule that would simply send emails. Some services may send standard emails and some may send them as email to text (meaning that they are sent via a mobile email address but show up as a text message).
Text: Similar to an email only schedule, a text only schedule would simply just send a text message to the on-call person or group.
Page: Since paging has become somewhat outdated, not all answering services will offer this feature. However, answering services that cater specifically to medical accounts will probably still use paging as their primary method of reaching an on-call physician.
Does it Cost Extra?
Typically, there is no extra fee to utilize an on-call feature with your answering service. However, depending on how your service bills, you will incur more charges based on the usage that is accrued during the actual on-call attempt. For example, an answering service that bills by the call may charge you for each outbound call they make or each text and/or email they send to reach the on-call personnel.
On the other hand, an answering service that bills by the minute will charge you a per minute rate for each dial out attempt. So, while you may not see an extra charge on your regular invoice, the time spent making the reach outs will be included within your plan's usage.
On-Call and HIPAA
Since medical offices and hospitals often use answering services to dispatch urgent messages, it's important to make sure that PHI (private health information) stays protected. Generally speaking, most answering services are HIPAA compliant, so they abide by the regulations outlined by HIPAA. This means that no patient data can be sent via text or email, and no patient information can be left on a voicemail. So, while it does pose some challenges, there are always work arounds.
In regards to messaging, answering services that are HIPAA compliant can either fax messages, or they can give you access to a secure online portal that stores all of your messages in one place. Then they would just send you a text or an email that alerts you of a new message, with instruction to log into your portal. In regards to leaving messages, agents won't be able to say who called or what it was about, but they can either leave a call back number so you can contact your answering service back to retrieve the information, or you can just log into your portal for the details.
Problems You May Encounter Working With On-Call Schedules
Forgetting to Update the Schedule: If you forget to update the on-call schedule, chaos may ensue. Your answering service may default to calling the last person who was on-call, or they may not call anyone. Usually there is some sort of back up for emergencies, but you always want to make sure your on-call schedule is updated. We suggest updating or sending your schedule a month in advance to the answering service (if you can) so that you don't have to worry about it until the next month rolls around. It's also helpful to set a reminder for yourself so that it does not fall through the cracks. The last thing you want is to be woken up at 3am when you're not the one on-call!
Forgetting to Update Contacts: While you may remember to update the schedule itself, you have to remember to update the contact information as well. From our experience, often times we'll see that we are calling the right person, but their number has changed. Or maybe an employee no longer works for the company yet we are still calling them. So, treat your answering service as an extension to your business and make sure that whatever changes occur on your side, also occur on their side.
Setting up Improper Procedures: If you've never used an answering service to dispatch urgent messages, you may not be using all of the methods available for outreach. For example, some companies may just set up a text schedule and then wonder why they missed urgent messages throughout the night. I don't know about you, but I don't wake up in the middle of the night when I get a text, and chances are your technicians don't either. So, perhaps you can set up a texting schedule during the day, and then a calling schedule over night, or set up both a texting and calling schedule to work in tandem, just in case.
Benefits of Using an On-Call System
24/7 Customer Support: Letting your callers know that they can still reach you after hours gives an added sense of security, even if they may be in a crummy situation. When your customers or patients know that you are there for them to take care of their emergency, they will return the favor by giving you more of their own business, in addition to recommending you to others.
Quick Resolution: No one likes waiting for their issue to be fixed, especially now when technology allows users to receive information within seconds. When your callers are stuck in a predicament after hours, they may not want to wait for you to be available during business hours. They are going to call other businesses until someone is able to help them. This means a potential loss of business for you, which leads us to our next point…
More Business: If a caller knows your company offers after hours service, you open up the door for way more business opportunities. In addition, many companies use after hours service as a way to charge extra for their techs to go out, which means more money in the bank. All in all, being available after hours will leave a lasting impression to your customers.
Source: http://www.specialtyansweringservice.net/on-call-definiton-what-is-on-call-how-do-answering-services-use-it/
Publish Date: May 3, 2018 5:00 AM
---

When recalls happen, set up a recall hotline with an answering service to supercharge your customer service. Recalls can affect any company, from auto dealerships, to electronic shops, to grocery stores (lettuce remind you of the romaine recall that most recently made headlines), so you should formulate a plan in advance to prepare for the inevitable influx of calls.
We've seen firsthand how a service like Specialty Answering Service can benefit a company in the midst of a product recall. However, if you've never experienced a product recall and think you can answer the calls on your own, think again. 1-2 calls at a time is doable, 1000-2000 calls all at once is a nightmare. If you don't think you need extra help answering calls during a product recall, we created a list of reasons why your company should use an answering service to handle the extra traffic. Feel free to thank us later.
1. Answering Services Handle High Call Volumes
Recall announcements are usually followed by a blitz of phone calls - AKA an answering services bread and butter. Answering services can handle a ton of calls on any given day. Imagine getting inundated with day to day calls on top of calls about your recall. It's just not realistic that you'll be able to handle the call volume while keeping everyone happy.
In terms of customer service, having your callers wait on hold is the cherry on top of a terrible cake - and that cake has unfortunately also been recalled. Just having an answering service in place that can cut down on hold times is definitely a step in the right direction. Even through all the frustration of having to call customer support about a product recall, your customers will be grateful to talk to someone right away who can help them. Trust us.
2. Answering Services Are Available 24/7
In addition to handling a high volume of calls, most answering services are available 24/7 (if your service is not, look for a new one). This is especially important if your company distributes products across the nation and/or globe. Since not all of your customers are going to be located in the same time zone as your business, you'll want to make sure that no matter what time your customers are calling, there will be a friendly voice to answer.
If you would like to try and answer as many calls as possible in house, you can set up conditional call forwarding on your line so that your answering service can handle all of the calls that you can't get to during business hours, and then handle everything when it's closing time.
3. Answering Services Can Help Save you Money
To put it simply, recalls are costly. Not only have you put time and money into creating the product, but now you have to spend extra time and money taking those products back, fixing them, and then redistributing them. On top of that, you'll also have to provide refunds and credits to your customers as incentive for them to remain your customers. Talk about breaking the bank! However, an answering service is a less expensive alternative than paying your employees over time to stay after hours for who knows how long until the issue is corrected.
4. Answering Services are an Extension of Your Business
Answering services are essentially a branch off of your own business, and can act as such, too. Sure, they can take messages, but they can also transfer calls, answer questions, process returns, place orders for new replacement parts, and essentially give callers the customer service they have come to expect with your company. Since the majority of people calling will be asking questions, getting your FAQs up to date is crucial. Some great examples of helpful FAQs during a recall are:
When did the recall start?
What product or products are under recall?
Do you have an idea of when the issue will be corrected?
Where can customers drop off defective equipment?
Is your company providing refunds? If so, how do your customers get one?
Is there a time frame of when your customers can return tainted products?
Do you sell the product under other brands?
Any other updates regarding the recall?
Pro tip: If you use a customer relationship management (CRM) software to manage all client data and/or support tickets, see if your answering service can integrate with your platform. Integrating with a CRM can save you and your employees a lot of time since you won't have to manually enter in those tickets yourself.
5. Answering Services can Speak Spanish
Recalls can affect anyone, so it's important that you have the proper representation for all of your customers. While not every answering service offers bilingual support, there are many that do. So, if you have a large client base of Spanish speaking callers, you'll want to make sure they are able to receive great customer support as well.
If your answering service does provide bilingual support, you should see if they can add an automated greeting to your line, like an IVR. That way your callers don't have to dial different numbers. They can just press 1 for English or 2 for Spanish and be automatically directed to the appropriate person.
6. Answering Services can Make Outbound Calls
If your company is trying to get ahead of the curve and reach out to customers before they call you, answering services can assist with that as well. Whether you need direct mail follow up regarding the recall, or if you're just making regular phone calls, it would be a good idea to have one line open for inbound calls, and another line specific to making outbound calls. That way you can kill two birds with one stone, or maybe something less morose.
Being proactive about the situation can not only cut down on the inbound calls you will receive, but it may also leave a better taste in your customers' mouths (quite literally if we're still talking about the whole lettuce thing).
7. Answering Services can Save Your Brand
While the story of the tainted romaine is the latest news in the recall world, it may not be the best example of how an answering service can help save your brand, mainly because the outbreak didn't stem from one specific brand, only a general location.
From that general location, thousands of romaine hearts were distributed across the country to various vendors like grocery stores, markets, and restaurants, but what phone number are consumers supposed to call for assistance? Sure, they can call the grocery store they bought it from or the restaurant they ate at last night, but it's not as clear cut as it would be if a company like Ford or Honda shipped out cars that had some sort of defect. So, when handling recalls, make sure your customers know exactly who to call for all of their questions and concerns for streamlined support.
Source: http://www.specialtyansweringservice.net/7-reasons-why-you-should-use-an-answering-service-to-handle-product-recalls/
Publish Date: May 1, 2018 5:00 AM
---

If you're in the market for a live answering service, or any business service for that matter, it's only natural to want the best. After all, it's your business's reputation on the line each time your customers interact with anyone representing your business. So what determines if an answering service can be considered the best? According to the 2015 US Census data, there are 1,247 telephone answering services in the United States to choose from, with each one stating they're the best - but can they all be? And that doesn't even take into account the 3,929 call center businesses or 2,746 telemarketing firms!
So, what are the criteria for determining if an answering service is the best? If it's expensive, is it worth it? If there are no reviews, can you trust it? If the service is all sunshine and lollipops for one small business, will it be the best choice for yours? There are so many questions to ask, but still no one to guide you in the right direction - until now. So, how do you find the crème de la crème, the Cadillac of all call handling, the best of the best of all answering services? Read on to find out.
#1. Proficient & Happy Operators
Yes, a good answering service is more than just good operators. However, without good operators you don't really have a good answering service, so it's important that the service excels in keeping it's most important asset, the operators, happy. If a company doesn't adequately train their operators, then you can assume they don't really care about quality. Not only should agents go through on-boarding and ongoing training courses, they should also be well taken care of. This means that they should be paid sufficiently, their issues or concerns should be heard, and they should love their job.
Being an operator is a super tough gig. Imagine taking a call and passing along a simple message (like first name, last name, and email), then on the next call you're navigating someone's calendar you've never seen before to try and schedule an appointment. Because of unnatural gear shifting like this, the industry as a whole usually has a pretty poor attrition rate, or staff turnover rate. However, if a company takes the time to make sure their operators are happy and heard, then the agents are less likely to leave. When they are less likely to leave, the company isn't wasting resources training new people, which means less errors. And, the longer an employee works at a company, the better they get at their job. Essentially, happy operators = happy callers, happy callers = happy customers, and happy customers = a booming business.
We recommend asking about the attrition rate with any answering service you consider hiring. Need a jumping off point? The turnover rate, on average, for all businesses in the United States is around 15%. By comparison, the average attrition rate for an answering service / call center industry business is over 30%, almost double the national average, with rates reported up to 50%. When shopping around, you'll want to make sure you're contracting with an answering service that is below or around the 30% range.
Pro tip: Agents who are knowledgeable about the industries they answer for are more likely to capture leads as opposed to agents who are unfamiliar with the subject. So, it's a good idea to place test calls to not only hear how they sound, but to see what they know about the topic. However, keep in mind that operators should not be giving advice in any field (medical, legal, etc.)
#2. Flexible Pricing
The best answering service doesn't mean it's going to be the cheapest or the most expensive, but it will have a variety of pricing options available to suit how you plan on using it. Usually, services will bill either by the minute or by the call, with some services offering both pay by the call and pay by the minute pricing models. A service that charges a flat rate or one that only has a few plans is probably not going to be super cost effective, as your usage most likely won't fall into the plan allotment. No two businesses are alike, and a great answering service will understand that and model their pricing packages accordingly.
You also need to consider that your usage every month will probably differ, so the plan you are on in one month may not be suitable in other months. For example, landscaping companies may have high usage during the spring and summer months, but may have low usage during the fall and winter months. So, as your usage fluctuates, your answering service should fluctuate with you.
In addition, the best answering service is going to want to help you save money, not force you to spend more on minutes or calls you won't use. Answering services that allow your unused minutes or calls to roll over into the next month, or services that allow you to upgrade (or downgrade) anytime to a plan that will better fit your needs are the services you should be looking for. Some services will make you choose a plan and stick with it via a yearly contract, whereas others will allow you to change plans as your volume changes. Essentially, billing should be transparent, flexible, and easy to understand.
#3. 24/7 Availability
Being the best means being available around the clock. When shopping around for a new service, you'll want to check their availability. Do they only handle calls during business hours or are they available 24/7? You'll also want to make sure that if they can handle calls 24/7, you're not being charged extra. Some services will be available to answer your calls on weekends or holidays, but may charge you an extra fee, whereas others will not charge you.
In addition to making sure your calls are covered 24/7, you'll want to check their customer support availability as well. If your answering service only provides support Monday through Friday, but you have an urgent issue over the weekend, how are you to get help? Will they reply via email or do you need to wait until Monday? Do they offer self help tools for you to make adjustments and remedy the issue on your own? Is there a helpdesk for you to reference in a pinch?
#4. A Variety of Features
Sure, you want your answering service to answer calls, but is that it? The best answering service is going to do a lot more than just answer your phones, way more:
Outbound Calling: Answering services answer calls. But did you know they can do outbound calling as well? I know what you're thinking - "Why would I need outbound calling if I'm not a telemarketer?" Well, telemarketers aren't the only businesses that make outbound phone calls on the regular. For example, medical offices make outbound calls every day to remind patients of upcoming appointments, and property management and/or real estate companies make outbound phone calls to people who have expressed interest in buying, selling, or renting a home. Even HVAC companies make outbound calls to remind people of upcoming seasonal cleanings or expiring service contracts. So, if you have leads to call or customers to remind, then outbound calling may be a beneficial feature to use with your answering service!
Appointment Setting: If you're too busy to schedule appointments yourself, have your answering service do it for you. Many answering services can schedule appointments, but the best answering service will give you different scheduling options. For example, SAS can schedule appointments on your website, on our own scheduling software, or on a web based application like Google Calendar. Other services may even be able to log right into your scheduling software to set appointments, but there are some security risks involved if you decide to go that route.
Online Portal/Mobile App: The best answering service will also give you access to some sort of online portal and/or mobile app that has all of your account data (including messages) stored in one place. Transparency rocks, and you should have on-demand access to your own data. The portal should be user friendly and easy to navigate, in addition to having multiple features within. For example, Specialty Answering Service's portal allows you to download various reports, update call handling, listen to and download calls, rate operators, configure various apps, and update where your messages are sent, plus so much more.
Emergency On-Call Dispatching: Many businesses use answering services to help field urgent calls after hours, so the best answering service will offer emergency on-call dispatching at no extra cost. What makes the service even better is if they allow you to update the schedule at a moment's notice via an online portal or a mobile app. That way, you don't have to waste time reaching out to the service when you can just update it yourself, especially if you're in a time crunch.
Customizable Call Handling: Being able to customize your call handling is super important. After all, no two businesses are the same, so a service shouldn't limit you on what you can include. Of course, the service is going to know what works best for their agents, but a great service will work with you to make sure that they're gathering all the necessary information in a way that will work for both you, the customer, and the agents handling the calls.
IVR & Voicemail Options: An easy and efficient way to streamline calls is to add an IVR option to your line (e.g., press 1 for sales, press 2 for support). A bad service won't want you to route calls to automation since they make their money from the time you spend talking to operators, but a good service will offer this option. This will allow callers to press the corresponding option to get them connected to the appropriate department or go direct to voicemail. With answering services, you can either have those options re-directed to departments within your own office, or you can set up multiple lines with your answering service to help keep calls organized. With respect to voicemail, you are usually able to set up a voicemail service where recordings can be emailed to you. While voicemail isn't the most effective method of interacting with your customers, it's always a good option to have if all else fails, and it will cut down on your live operator talk time, which is always a good thing for the budget friendly small business.
App/CRM Integration: Apps are cool, and an answering service that offers app integrations is also cool by default. Many companies utilize customer relationship management (CRM) software to help keep track of and organize all of their client data. So, having an answering service that can help increase productivity by pushing caller information through to your CRM is a total bonus. Some services may only offer a few integrations, whereas others may have a whole list of apps that they can integrate with.
Order Processing: An answering service that can process orders is a godsend for any eCommerce business. Customers usually go online to place orders themselves, but some people may need a bit more help, which is where an answering service comes into play. The best answering service is going to have agents who are able to go out to various websites and place orders in a timely fashion.
PCI Compliance: If your service is processing orders and taking credit cards, you're going to want to make sure they are PCI compliant. PCI (Payment Card Industry) compliance means that ANY company who is processing or accepting payments has to maintain a secure environment. The agents handling the calls should be in a paperless environment, so they are not able to write down any information. In addition, if your service records calls, they should turn off recordings during the portion of the call where the credit card information is being provided.
Bilingual Agents: Just because an answering service doesn't offer bilingual agents, doesn't mean they stink. However, offering bilingual support is a huge come up and can set one service apart from others. If your company gets a lot of calls from Spanish speaking callers, you'll definitely want to invest in a service that offers this feature.
Dedicated Agents: A dedicated agent is an agent that is assigned to handle your calls specifically, and is a great feature for companies who need extra attention for their callers. Not every answering service will offer a dedicated agent program, and the pricing structure may vary from service to service. However, it does usually cost less to hire a dedicated agent then it would to hire another employee to work in house, especially since you don't have to pay for any benefits.
HIPAA HITECH Compliance: If you're a medical practice, then using a service that is HIPAA HITECH compliant is crucial. After all, the receptionists will have access to private health information (PHI). Answering services that are HIPAA compliant will not send any patient information via electronic means (this means no texting or emailing you your messages). However, they can still fax them. The best answering service will store all of your messages in a secure online portal, and just send you an email or a text alerting you of a new message when one comes in. If you can, you should also see if you can enter into a Business Associates Agreement to ensure all of your patient information stays protected.
#5. Good Reputation
To put it simply, the best answering services will have great reputations. Checking reviews online can be a helpful insight into how a company operates and treats their customers. Of course not all reviews are 100% accurate, but they're a good indicator of how a business is performing. For example, if all of the reviews for a company are negative, you can presume that the company itself isn't doing too hot. On the other hand, if you're looking at reviews for a company and they're all 5 stars, you may want to question that as well.
No company is perfect, so if they only have raving reviews, they may be fudging their scores a bit. Some companies could have poor reviews removed, or they could have their own employees leave fake reviews. While this doesn't happen often, it does happen. The best answering service will have a mix of good reviews, with some less than perfect scores strewn about. After all, you can't keep everyone happy! If they do have poor reviews, it's also a great opportunity to see how the company responds to those customers. Do they blow them off or are they willing to work with them to try and address their concerns?
#6. Minimal Hold Times
While no answering service can guarantee there will never be hold times, the best answering service will make it a priority to have the lowest holds possible. Lower holds for you mean more agents in the answering service sitting idle. While this isn't good for profits, it's great for customer happiness. Queue times can be avoided by monitoring past trends and staffing up accordingly during peak times, hiring more agents, changing distributions (e.g., simple accounts can be directed to a larger operator pool whereas more complicated accounts can be directed to a smaller group of agents) and asking customers to alert the service prior to sending over large call volumes, if possible.
Some level hold times are inevitable, so you'll want to make sure that your answering service is not trying to mask hold times or deflect questions. Make sure the service is willing to produce a hold report for whatever period you need data on. Where the answering service industry average for hold times is about 72%, you'll want to make sure the report reflects that hold times are above 80% on average.
Great answering services will also allow you to add some sort of custom automated greeting to your line that lets callers know they've reached the correct place and that someone will be with them shortly. If there are holds, having this automated greeting increases the chance that the caller will stay on the line instead of disconnecting.
#7. Amazing Customer Support
Customer support is the backbone of every company. They are on the front lines of your business and are the mediators for your customers. The best answering service will put time and effort into making sure that their support team is top notch, otherwise what's the point? Live answering services are powered by live people, and the living will make the occasional mistake - so a support team needs to be there and armed with recommendations and knowledge to remedy the situation.
Even if you have a great service, if your customers can't get the support they need in a timely or efficient fashion, they aren't going to stick around for long. Sometimes, a great customer support team is what keeps a customer around even if the service or product itself is error prone. Some things to look for in a good customer support team are:
Friendly, helpful team members.
Team members who are proficient and knowledgeable in what they are doing.
A support team that is easily accessible, meaning there are various channels to contact them on (phone, email, live chat, social media, etc.)
Quick response times.
An eagerness to resolve issues in a timely manner. We like to call this "one phone call resolution."
#8. Efficient Script Development
Similar to great customer support, the best answering services are going to get you started off on the right foot, or the right voice! An intake specialist, or often a sales representative, is going to take the time and carefully discuss your businesses needs and goals before the account is programmed, and before the receptionists answer their first call on your behalf. The intake specialists' goal is to make sure that the account is set up how you envisioned. A good intake team will take extra time to work with you to refine your call handling, while a poor intake team will rush through the process. This could result in errors, unhappy customers, and an eventual loss of business. A good intake team will ask you questions like:
What type of calls will we be answering for? (emergencies, appointments, orders, etc.)
How do you want calls handled during business hours as opposed to after hours?
Are calls being transferred or is the service just sending messages via email/text?
If callers ask for you, what would you like us to tell them?
Should we say we are the answering service or would you like us to act like the receptionist?
Should we screen callers depending on if they are a new or existing customer?
What types of automation tools do you use, like CRM software of lead management software?
#9. Free Trial
Last, but not least, if a company is confident with their product or service, they're going to let you try it for free. Trial periods could last anywhere from 1 week all the way to a month, but usually fall somewhere in the middle. The best answering service will work with you diligently during this time frame so that they can iron out any kinks you may come across. Of course they're going to want you to eventually sign up for service, but what they want more than that is for you to be happy. Happy customers leave positive reviews, and recommend your service to others. So, one happy customer could really lead to 10 more.
Source: http://www.specialtyansweringservice.net/9-characteristics-of-the-best-answering-services/
Publish Date: April 27, 2018 5:00 AM