StarTek - ContactCenterWorld.com Blog
Page: 1 | 2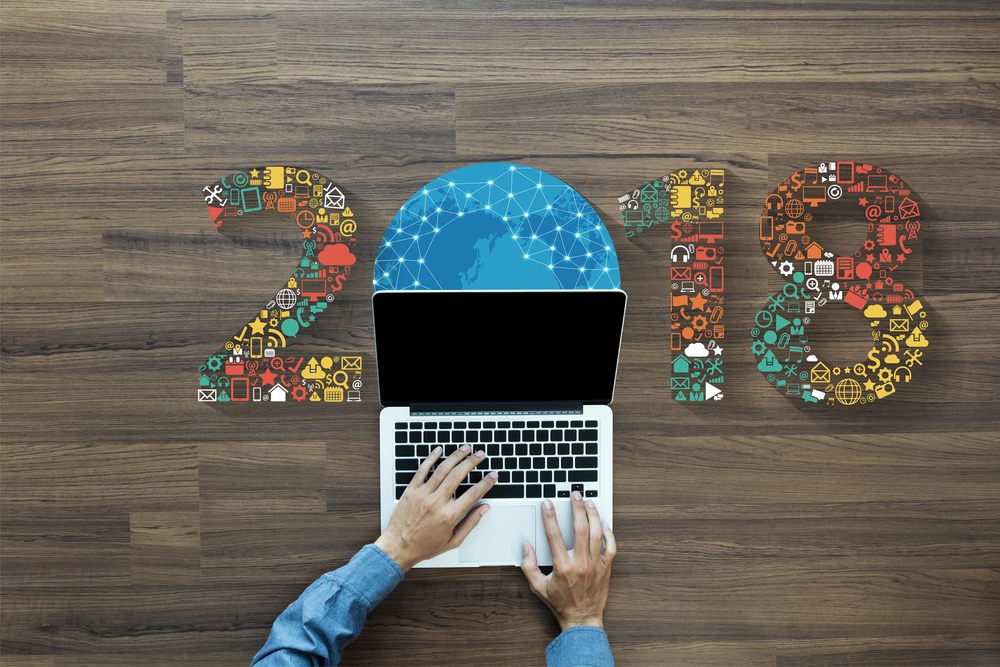 It's that time of year, where we dust off the old crystal ball and peer into it to see what's coming in the near future. Are you ready for what's headed our way in 2018 in the world of customer care?
We're seeing three major trends taking shape.
Trend #1: Re-humanization of the customer experience and the engagement center
In 2018, we're headed back to the future. That is, we're seeing a return to a more personalized, humanized approach to customer care. While over the past decade, the pendulum swung in the direction of new technology that improved productivity, efficiency, and convenience, it's now swinging back to the human side of the equation. Supported and improved by the technology gains we've made, in 2018, authentic human conversation will once again be valued as an essential component of customer relationships.
This goes for the engagement (contact) center as well. It's time to re-humanize what we've de-humanized in the engagement center. At a time when the attrition problem is more intractable than ever, we need to translate the nature of engagement center work into something intrinsically valuable to the engagement specialist (agent). We see this happening by focusing on the human conversation—empowering engagement specialists to create spontaneous interactions that build rapport, trust, and job satisfaction.
Consumers want human interaction
When asked about potential customer service contacts either online or by phone, 85 percent of survey respondents say they prefer a customer service representative versus a chatbot/AI or IVR (interactive voice recognition) experience.
Source: STARTEK U.S. Customer Engagement Survey, 2017
Trend #2: Artificial intelligence that determines when humans are needed
So far we've seen artificial intelligence (AI), primarily in the form of chatbots, start to make in-roads for self-service, delivering convenient assistance to customers for simple transactions. However, while AI-driven software may be "smart" enough to take over more challenging interactions, the greater opportunity in 2018 is to use AI to determine when a human is needed for an interaction. Instead of investing significant dollars in trying to solve everything without a human, savvy companies in 2018 will use AI to better understand when to use authentic human conversation to greatest effect to engage with customers.
Trend #3: Data that helps businesses understand their human customers
Engagement centers collect massive amounts of data every day about customers, but companies haven't done a great job of taking advantage of it. In 2018, we see that changing as more companies begin to deeply analyze the treasure trove of engagement center data to better understand what their customers are thinking, the experiences they are having, and the way they want to interact with brands. They can then use this insight to improve both self-service and human interactions.
Learn more from our Chief Science Officer Dr. Jim Keaten
Source: http://www.startek.com/news/3-trends-customer-service-2018
Publish Date: November 16, 2017 5:00 AM
---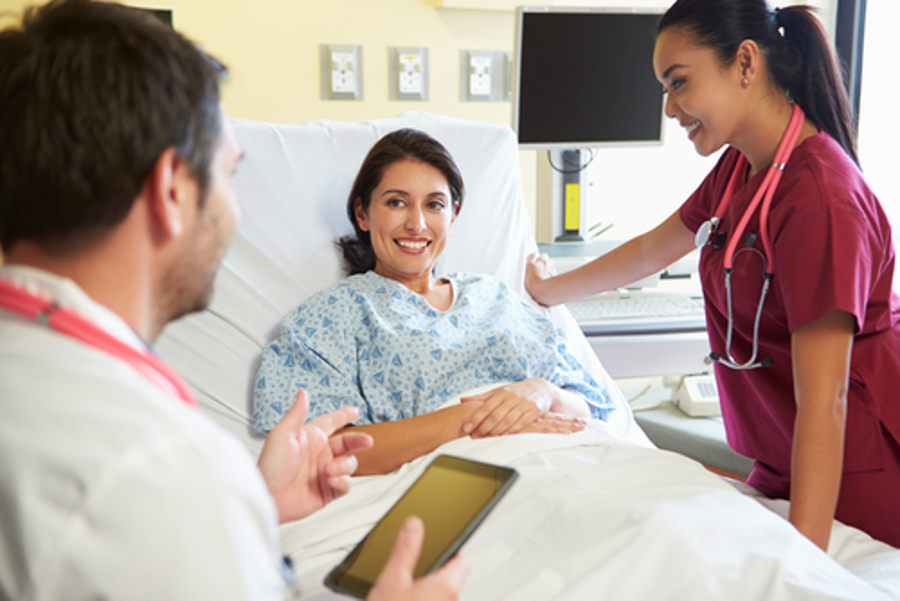 Chatbots are seemingly everywhere and with the continued hype about their cost savings, it's only logical to wonder whether the healthcare engagement center (contact center) will need humans in the future?
The answer is no, not if you want customers (that is, members and patients) to be satisfied with their interactions and with your organization. In the STARTEK 2017 U.S. Customer Engagement Survey, a whopping 88 percent of healthcare consumers told us that they prefer human interaction to interacting with a chatbot, artificial intelligence software, or IVR for healthcare customer service.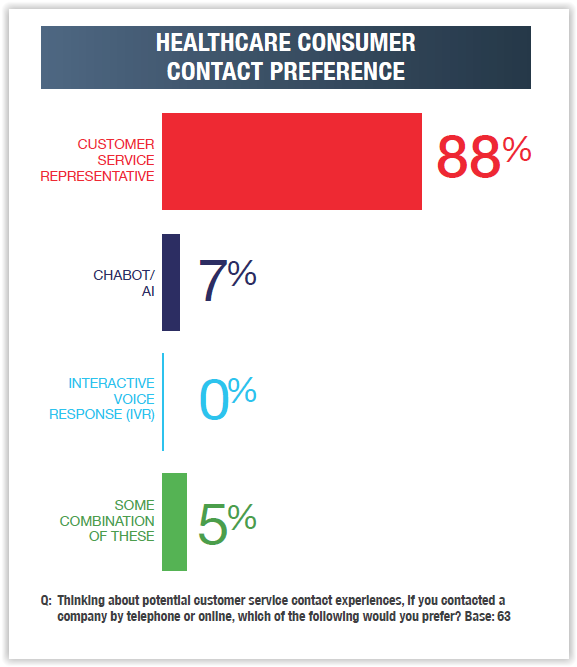 Healthcare consumers used the phone for customer service more often (87 percent) than any other industry in the survey, compared to using email (14 percent), online chat (13 percent), in person (16 percent), and social media (8 percent) channels.
Source: STARTEK U.S. Customer Engagement Survey, 2017
Wanted: a personalized, human interaction
When asked to choose what their ideal customer service interaction would look like, 65 percent of healthcare consumers want to speak with "an individual who cares about me personally and both answers my questions as well as offers insights."
This is not surprising, given the increasing complexity of the healthcare ecosystem. According to a report by Instamed, only seven percent of consumers could successfully define terms such as plan premium, deductible, co-insurance and out-of-pocket maximum. And 74 percent of consumers are confused by explanation of benefits (EOBs) statements.
Should healthcare organizations use chatbots?
While the survey shows that human engagement continues to be critical to member and patient satisfaction, technology can play an important role as well. Use chatbots, for instance, to handle simple interactions on public and member portals. You can use interactive voice response (IVR) to likewise automate simple interactions for those that choose voice channels, providing claim status, refill reminders, and other straightforward responses and information.
Once you automate the simple issues, what are left are the more complex, higher-stakes interactions. Your engagement specialists (agents) must be prepared to handle these complex and emotional issues in a way that shows they care.
Rethinking your member service strategy for payers and PBMs
Read the new STARTEK white paper, "Course correction on the direct-to-consumer healthcare journey."
You'll learn about the barriers to delivering the kind of experiences that drive member engagement, satisfaction and loyalty and how to use a two-pronged human-centric approach to overcome them.
Get it now
Source: http://www.startek.com/news/chatbots-healthcare-customer-service
Publish Date: November 9, 2017 5:00 AM
---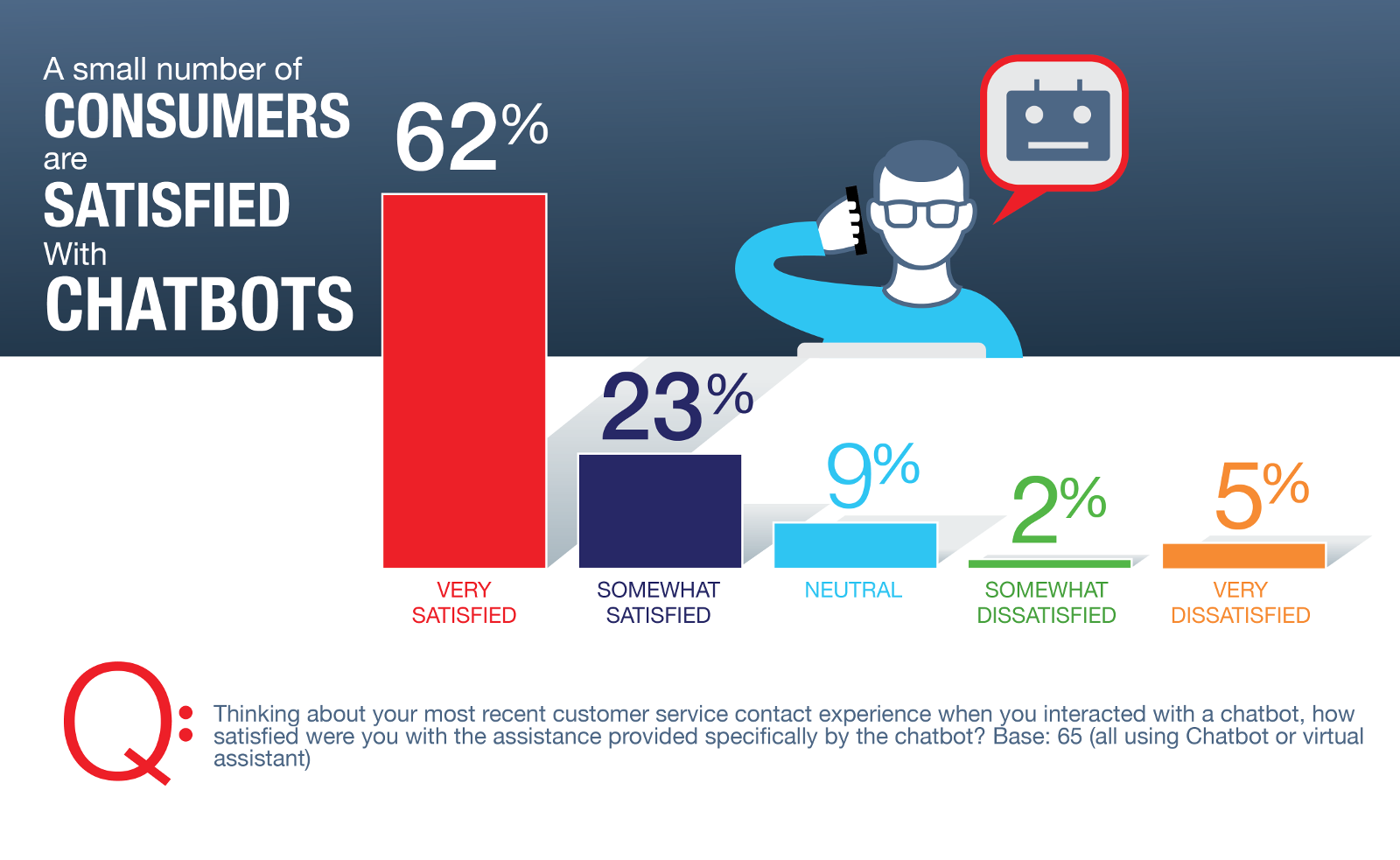 Chatbots seem to be all the rage right now. Need to order flowers for your mom? Chances are there's a chatbot for that. Want to know the weather in the city you're flying to? Ask a chatbot.
For enterprises, chatbots can help lower customer-service costs when deployed in the right way for the right type of self-service interactions. If straightforward answers to typical questions—such as your shipping policy—are what your customers need, then a chatbot can be created that responds with the correct answers.
Beyond simple self-service, however, consumers want to interact with humans. While artificial intelligence and machine learning have made significant progress in understanding human language and enabling chatbots to hold a human-like conversation, at the end of the day, humans are still preferred.
According to the STARTEK U.S. Customer Engagement Survey, 85 percent of consumers prefer to interact with a human customer service representative, while only a small percentage of consumers (5 percent) want to interact with chatbots or AI software.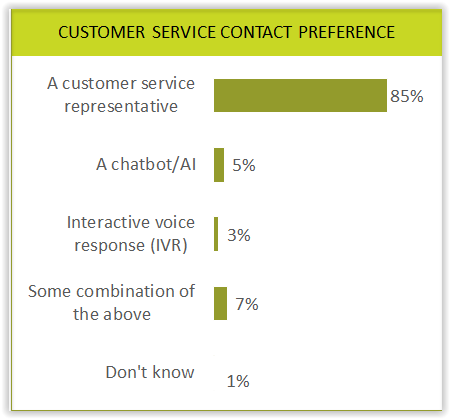 "Basic transactions are always more of a candidate for automated response systems. In fact, by replacing transactional conversations with automation, we are increasing the complexity of the remaining human-to-human conversations."
—Ted Nardin, President, STARTEK Science Lab
For the very few interacting with chatbots, satisfaction is high
Of the consumers who have interacted with a chatbot for their most recent customer service experience (13 percent), 85 percent of them were either somewhat or very satisfied with the interaction.

Also, of those consumers who had interacted with a chatbot in their most recent customer service experience, 85 percent were somewhat or very likely to want to use them again in the future.

For a very small percentage of consumers, chatbots and AI software deliver the self-service experience that they are looking for, particularly when the issue is simple and straightforward. For low-value/low-complexity customer interactions, chatbots can be a cost-effective self-service tool that increases customer satisfaction while reducing your cost to serve.
The takeaway: Don't bet it all on chatbots
Despite the advantages of using chatbots to automate simple, repetitive interactions, humans are more important than ever. Why? Because as self-service automates the easy interactions, the complex issues must be handled effectively by human customer service. An earlier study of customer satisfaction conducted by STARTEK shows that 78 percent of customers have diligently tried to solve issues on their own before contacting an engagement specialist (agent).
When self-service fails, it takes a human engagement specialist to step in and frame a customer's situation in ways that positively impact the customer's perception of the brand. Humans remain an essential component in customer service because only humans can do what chatbots can't: show emotional understanding, reduce customer anxiety, and build rapport.
See more findings from the STARTEK Customer Engagement Survey
Get quick insight into more findings from our survey in this infographic.
Source: http://www.startek.com/news/machine-human-do-consumers-like-chatbots
Publish Date: October 26, 2017 5:00 AM
---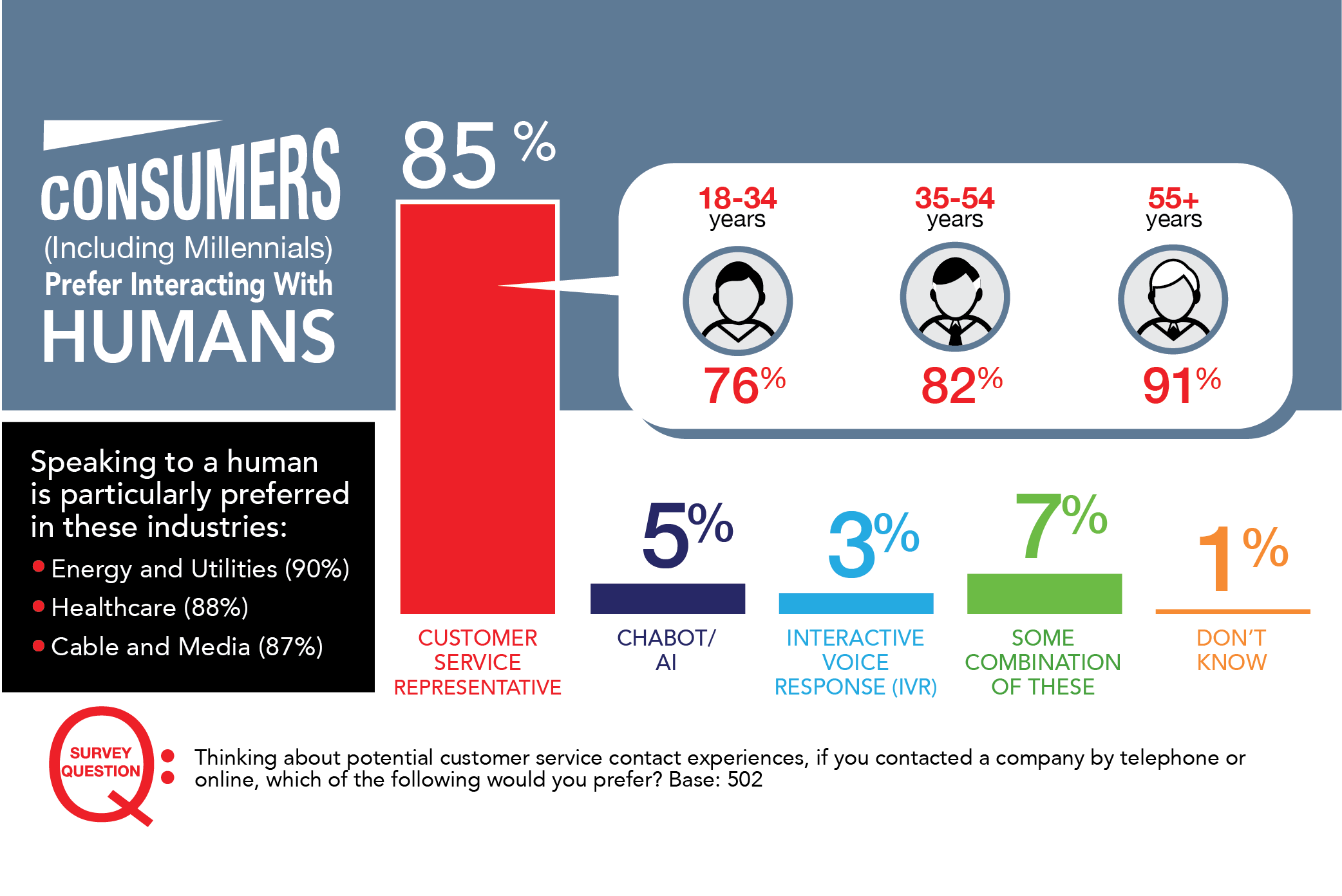 With the focus on digital transformation and the adoption of digital channels—everything from chat to social media to mobile app—you'd think that, in the near future, we won't need humans at all for customer service. It turns out that nothing could be further from the truth. Despite all things digital, consumers overwhelmingly want to interact with a human—no matter what the channel.
Digital channel usage continues to rise
Surveys and anecdotal reports have shown that consumers are increasingly turning to digital channels for customer service. When STARTEK surveyed more than 500 U.S. consumers about their recent experiences, preferences, and expectations for customer service and technical support, it was no surprise that significant portions of customer service communications take place in digital channels:
24 percent use email
22 percent use online chat
11 percent use social media
"If a highly efficient machine could care or connect with a human, a machine might be preferred. However, until that day, humans fulfill human needs more effectively than a machine."
–Ted Nardin, President, STARTEK Science Lab
But digital doesn't mean fewer humans
The adoption of digital channels doesn't mean that consumers don't care whether or not there is a human on the other end of the interaction. They are simply choosing the channel that best suits their needs in the moment, for that particular issue.
Overwhelmingly, consumers want human interaction, whether it's in a digital (online) channel or traditional voice. In the STARTEK survey, when asked about potential customer service contacts either online or by phone, 85 percent of survey respondents said they prefer a customer service representative versus a chatbot/AI or IVR (interactive voice recognition) experience.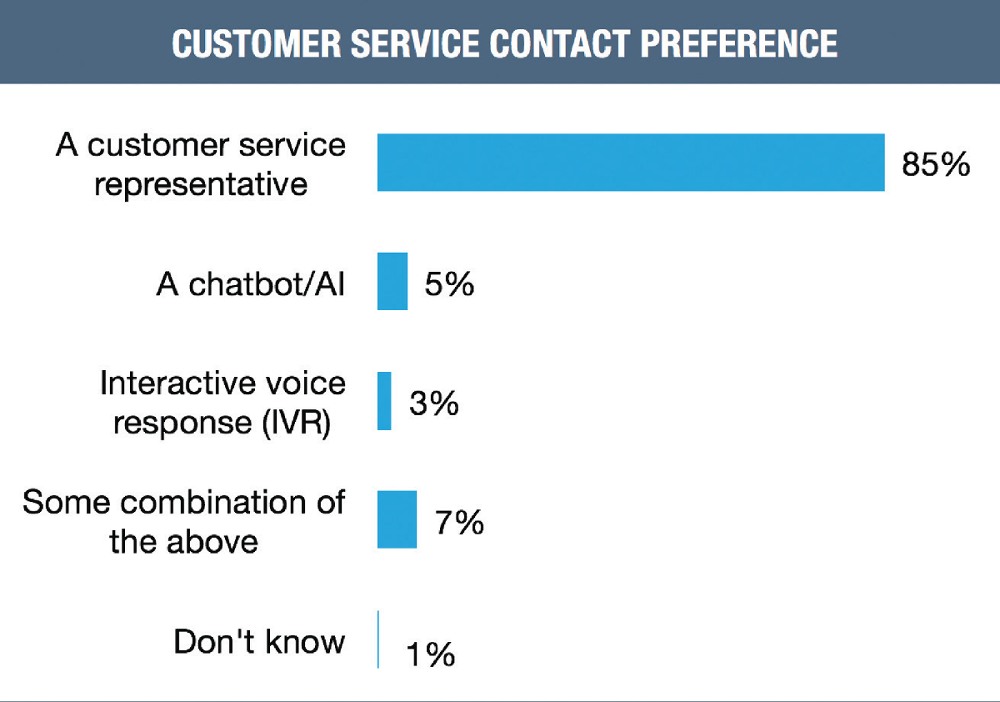 What this should mean for your customer service strategy
While digital transformation is valuable for delivering seamless, convenient customer experiences, your overall strategy shouldn't neglect the importance of human interaction or you risk alienating the vast majority of your customers.
It's time to make humans the center of your customer service strategy once again. For instance, your engagement specialists (agents) must excel at delivering authentic human dialogue that frames the customer's situation in ways that impact the customer's perception of your brand. This requires the right training and coaching around proven communication skills so that engagement specialists can:
Respond to concerns optimistically and with emotional understanding
Educate consumers in ways that reduce their anxiety
Anticipate consumer needs and build rapport
Create an engaging and effortless experience
See more findings from the STARTEK Customer Engagement Survey
Source: http://www.startek.com/news/consumers-want-human-conversation
Publish Date: October 12, 2017 5:00 AM
---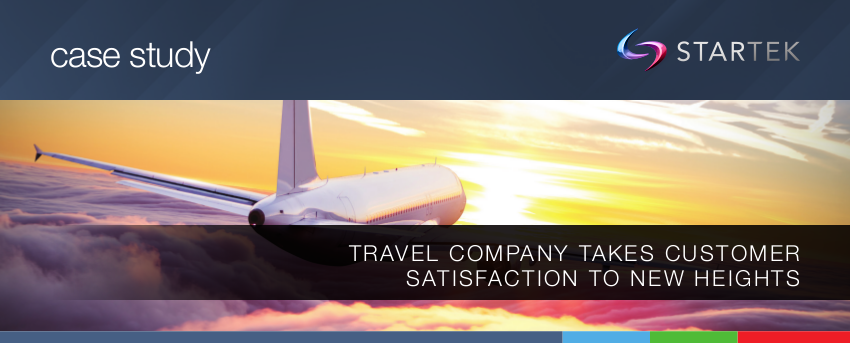 Today's travelers have high-flying expectations for customer service. STARTEK's client, a leader in the travel industry, is all too aware that pleasing its customers is just as important as meeting the safety, convenience, and comfort that its customers have come to expect. That's why the travel company engaged STARTEK to help it take customer service and satisfaction to new heights.
Get the Case Study
Source: http://www.startek.com/news/travel-company-customer-satisfaction
Publish Date: September 7, 2017 5:00 AM
---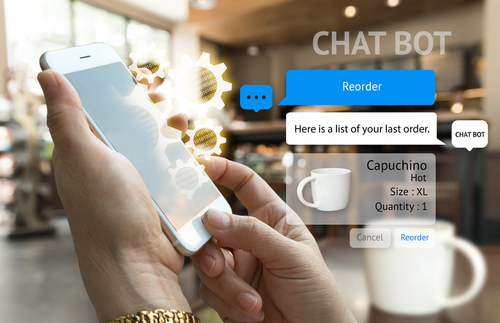 Chatbot seems to be the new buzzword in customer experience, but will the rise of chatbots mean the end of human engagement specialists (agents)?
Don't bet on it. While artificial intelligence and machine learning have made significant progress in understanding human language and enabling chatbots to hold a human-like conversation, there's something still missing for most customers: the human touch.
Despite the digital age—or maybe because of it—what customers desire most from their interaction with brands is to know that someone cares about them and will help them resolve their issues. In fact, STARTEK will soon be publishing research results that clearly show this preference for human connection regardless of channel.
More than 30,000 branded chatbots that have been released for Facebook Messenger in just over a year.
Source: Josh Constine and Sarah Perez, "Facebook Messenger Now Allows Payments in Its 30,000 Chatbots," TechCrunch, September 12, 2016.
Should you use chatbots?
That's not to say that you shouldn't deploy chatbots for low-value/low-complexity customer interactions. Chatbots can be a cost-effective self-service tool that increases customer satisfaction while it reduces your cost to serve. When designed correctly, chatbots can effectively free up your human engagement specialists for higher value (both to the customer and to your business) interactions.
Digital ≠ no human interaction
The trouble with the chatbot craze is that companies make the mistake of thinking that all digital channels require less human interaction and conversation. In fact, digital channels require even more human communication skills than ever. When a chatbot fails to enable a customer to self-serve, it takes a human engagement specialist to step in and engage with that customer in a meaningful way.
And that engagement is critical to customer satisfaction, loyalty, and lifetime customer value. Customer engagement is an emotional connection with your brand, but you only get an emotional response when there are people communicating in an authentic way. True customer engagement requires human dialogue that builds and strengthens the emotional connection. Chatbots—at least in their current and near-future forms—cannot create an emotional connection.
Wanted: conversation specialists
It doesn't mean that just any human will do. Now more than ever, your company needs to hire and train engagement specialists to be conversation professionals who can frame adverse situations thoughtfully, educate customers, and anticipate customer needs. While chatbots have their place in self-service, authentic conversation based on scientifically proven dialogue habits is the best approach to drive a significant and lasting impact on customer satisfaction.
10% NPS improvement
Human engagement helped a communications service provider increase Net Promoter Score and unsolicited compliments while decreasing escalations. Find out how in this case study.
Source: http://www.startek.com/news/will-chatbots-replace-humans
Publish Date: August 10, 2017 5:00 AM
---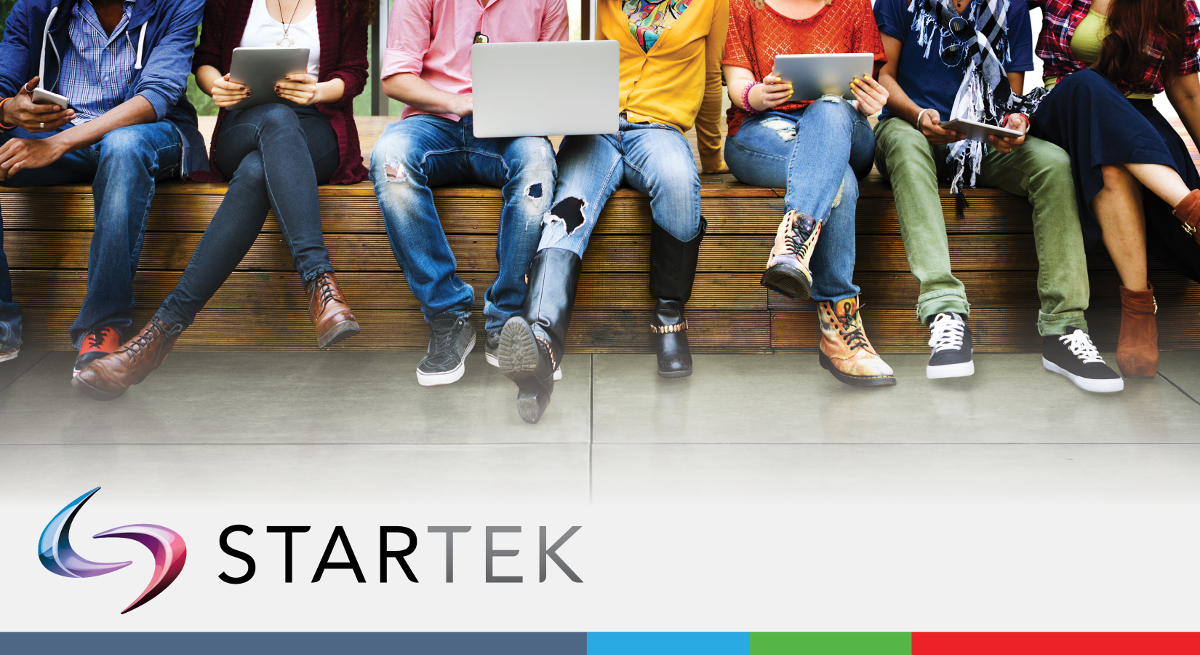 Human dialogue science is the future of contact centers. Genuine human dialogue has a more powerful influence over customer experience outcomes than all other factors combined. This powerful human element can make or break your customer brands. Effective human dialogue is not bound by global geography, culture or language.
More powerful than machine learning in the contact center
As brands jump to AI, chat bots and machine learning in the contact center, their most valuable resource is sitting right there – their frontline engagement specialists.
STARTEK's Dialogue Expert, Ted Nardin, has analyzed thousands of contact center engagements in STARTEKs' Dialogue Lab. Working with renowned communication expert, Dr. James Keaten, they've discovered what no machine could ever successfully replicate – genuine human dialogue.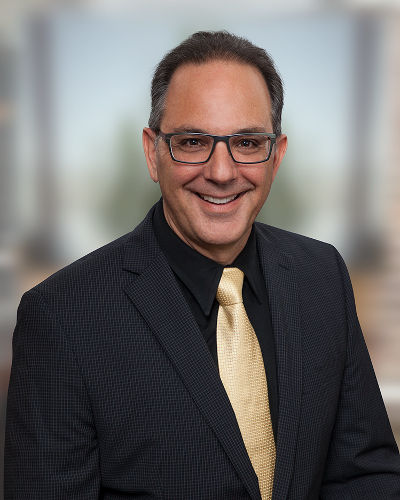 "We knew we had to drill down and find out what factors were influencing the outcomes of the specialist getting the high CSAT scores. We realized that it did not matter what the issue was coming into the contact center; if the customer's interaction ended on a high note, the customer would give them a higher CSAT score … the engagement specialist had the ability to change the customer's mood by the end of the call."
– Ted Nardin
Regardless of what country the conversation was in, or what language was being spoken, the ability of the engagement specialist to engage in genuine human dialogue drove higher CSAT or NPS scores across the board.
Click here for the rest of this fascinating conversation.
Source: http://www.startek.com/news/starteks-dialogue-expert-ted-nardin-future-call-centers
Publish Date: May 25, 2017 5:00 AM
---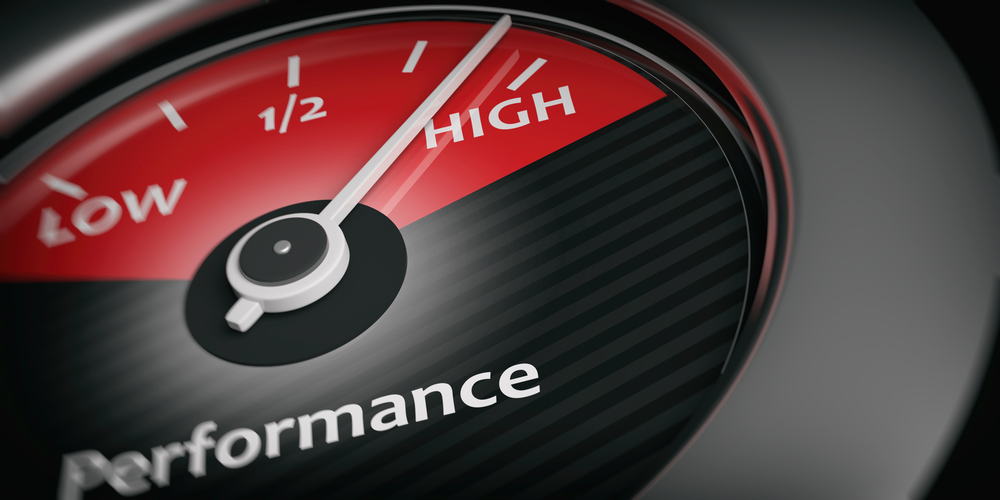 Reports and research are telling contact centers that their customers crave the human touch – especially in that last mile. But, you've invested a lot in technology; how are you going to see ROI on your investments if you need to increase the level of engagement with your frontline?
The Empathy Factor
The last mile is a battlefield. Your frontline needs to be trusted to handle these incoming calls without scripted responses. They need to be free to speak to the customer like a real human being. Research by STARTEK has found that the "empathy factor" is not enough, and in some cases, may not matter at all.
The Dialogue Factor
In STARTEK's research, thousands of calls from various global call centers were analyzed whose engagement specialists received the same training. They found that it did not matter what issue was coming into the contact center; if the customer's interaction ended on a high note, the customer would give them a higher CSAT score.
"It did not matter what country the client was in, nor what language was being spoken – you could even have two engagement specialists sitting next to each other; one was getting CSAT scores in the threes and fours, the other getting NPS scores in the tens across the board.
The engagement specialist getting the tens were able to influence the disposition of the customer that left them feeling positive."
– Ted Nardin, STARTEK Dialogue Expert
These engagement specialists were somehow able to influence the disposition of the customer, leaving them feeling positive about the brand. Customers left the interaction feeling satisfied due to how the specialist engaged with them using genuine dialogue – something a technology platform just can't do.
Contact centers must identify real communicators at the hiring process
Contact centers must make a commitment to communication training
Contact centers must create a culture of dialogue and genuine communication
Three things you need to do now to move the needle on CSAT and NPS score
#1 Contact centers must begin at the hiring process, using psychometric testing for factors other than empathy – ones that identify true communicators: those with an innate ability to connect to people.
#2 Contact centers need to make a commitment to communication training before a specialist is released onto the contact center floor. Remember, it's a battlefield, and you don't want to lose one soldier in the fight for higher CSAT and NPS scores
#3 Create a culture of dialogue and genuine communication across your corporate environment. Create mentorships that last over the course of your engagement specialists' tenure. Ensure management and the C-suite embrace this culture, and you'll improve retention while moving the needle on CSAT and NPS scores across your organization.
Want to learn more about how you can transform your organization to a culture of dialogue and communication? Contact .(JavaScript must be enabled to view this email address) at STARTEK.
Source: http://www.startek.com/news/satisfaction-scores-3-things-every-call-center
Publish Date: May 18, 2017 5:00 AM
---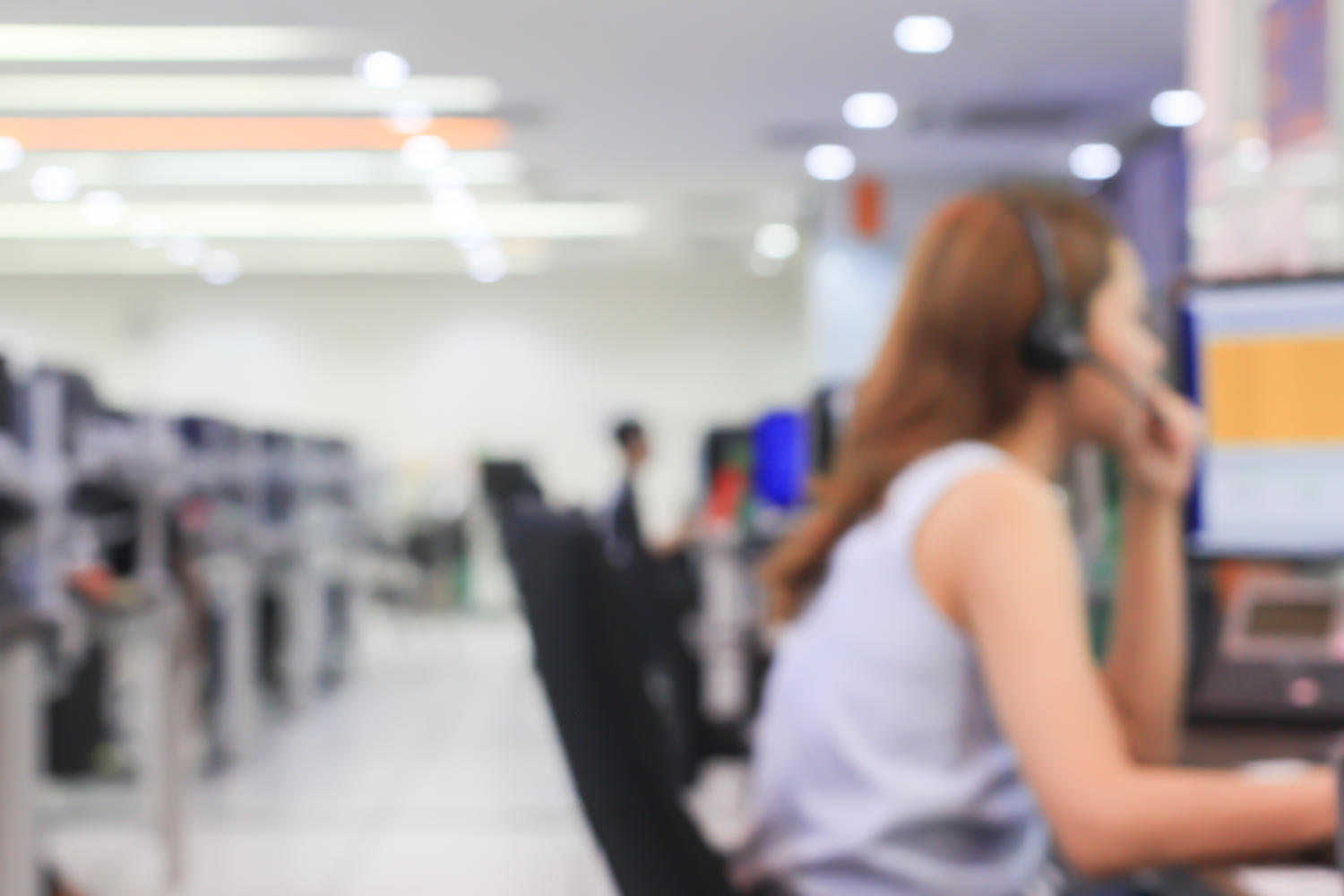 Great design lives in infamy and in our imaginations: The Barcelona Chair (1929), the Sydney Opera House (1973) and the iconic iPhone (2007), which has changed the way we communicate and manage our lives. Great design has impact. Why can't contact centers be designed for impact and greatness? Do great contact centers have to exist only in our imaginations?
Designing a contact center for communication mastery
Great contact centers aren't just designed for transactional efficiency – resulting in high NPS and CSAT scores. Great contact centers are designed to create mutual value creation with the customer and your engagement specialists. Great contact centers view the customer as a unique individual and place value on creating communication masters in the call center.
Contact centers design their engagement specialists' communication in one of three ways: transactional, interactive and dialogue. A transaction design is driven by compliance and metrics, usually an exchange of information; the interaction design is more complex, using synchronized dialogues and a demonstration of key behaviors. Dialogue-designed conversation approaches the customer as an individual, the goal being mutual value creation between customer and specialist.
Contact centers design engagement specialist and customer communication in one of three ways: (1) transaction, (2) interaction, and (3) dialogue.
| | | | | |
| --- | --- | --- | --- | --- |
| Communication Design | Communication Approaches as… | Customer Viewed as… | QA Objective | Typical Results |
| Transaction | An Exchange of Information | An Identification Number | Compliance | Positive Impact on Efficiency Metrics |
| Interaction | Synchronized Monologues | A Typical Person | Demonstration of Key Behaviors | Inconsistent Impact on NPS and CSAT |
| Dialogue | Mutual Value Creation | A Unique Individual | Communication Mastery | Consistent, Positive Impact on NPS/CSAT |
The dialogue-designed contact center
Transaction designed conversations have a positive impact on efficiency metrics but are often seen by the customer as rehearsed, while interaction designed conversations result in inconsistent NPS and CSAT scores.
Dialogue is a communication design that approaches a conversation with each customer as a unique individual, with the goal being mutual value creation between the specialist and the customer.
Only the dialogue-designed conversation results in clear efficiency metrics with consistent positive impact on NPS and CSAT scores. Like the now-iconic iPhone – which has changed the way we live and manage our lives – dialogue-driven conversation can change the way contact centers communicate with customers and how they manage their engagement specialists.
Don't settle for simply transacting with your customer as a number, or using well-rehearsed responses. Design a great contact center focusing on dialogue-driven conversation and valuing the customer as an individual, and your brand will live in infamy and in your customer's imaginations.
Read the white paper
Source: http://www.startek.com/news/designing-contact-center-greatness
Publish Date: March 30, 2017 5:00 AM
---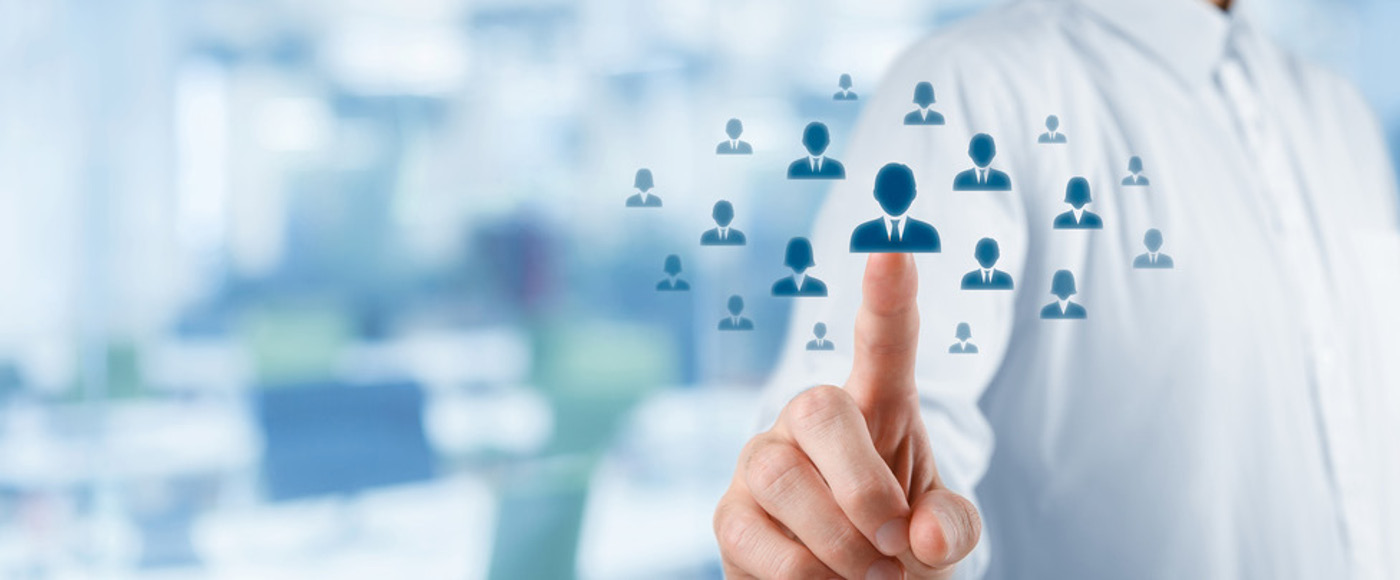 Creating a unique customer experience that enhances your brand requires juggling compliance while embracing dialogue. If your business requires strict compliance protocols in the contact center, it may seem impossible to integrate spontaneous dialogue without sacrificing efficiency metrics. But, if your focus remains solely on compliance-driven metrics, you may be killing your call center.
Increase satisfaction scores without compliance metrics taking a dive
Contact centers are embracing the need for dialogue, but satisfying compliance while including genuine dialogue may seem irredeemably at odds.
Compliance-driven engagement requires satisfying various levels of security and often emphasizes efficiency metrics such as Average Handle Time (AHT) and Issue Resolution metrics such as First Call Resolution. It may seem impossible to engage in spontaneous dialogue without sacrificing compliance metrics, but once a call center embraces compliance – driven by dialogue – they will see an increase in satisfaction scores without metrics taking a dive.
Although engagement specialists often get a lift in customer satisfaction scores because issues are resolved quickly, these transactions are often rated less satisfying by the customer because they feel mechanical or distant.1
You had me at hello
To ensure that compliance-driven engagement isn't killing your call center, engagement specialists must anticipate customer needs and convey emotional understanding within those first hello seconds. They must continue to engage the customer with spontaneous dialogue throughout the contact session while satisfying compliance-driven questions.
Whether your industry is compliance-driven or not, companies must recognize that there are millions1 of potential contact situations and allow their agents to engage on an emotional level with their customers.
If your engagement specialists are authentic and connect emotionally on hello, efficiency metrics will remain high and CX (Customer Experience) scores will climb as your customer feels more satisfied, and connected, with your brand.
After factoring in personality, gender, reasons for contact, selected channel for contact and adding culturally-based values such as emotional expressiveness, you have 754,974,720 potential situations before your specialist even says hello.2 Read the whitepaper: Designing the Ideal...Customer/Engagement Specialist Conversation.
Source: http://www.startek.com/news/killing-your-call-center-with-compliance-driven-metrics
Publish Date: March 9, 2017 5:00 AM
---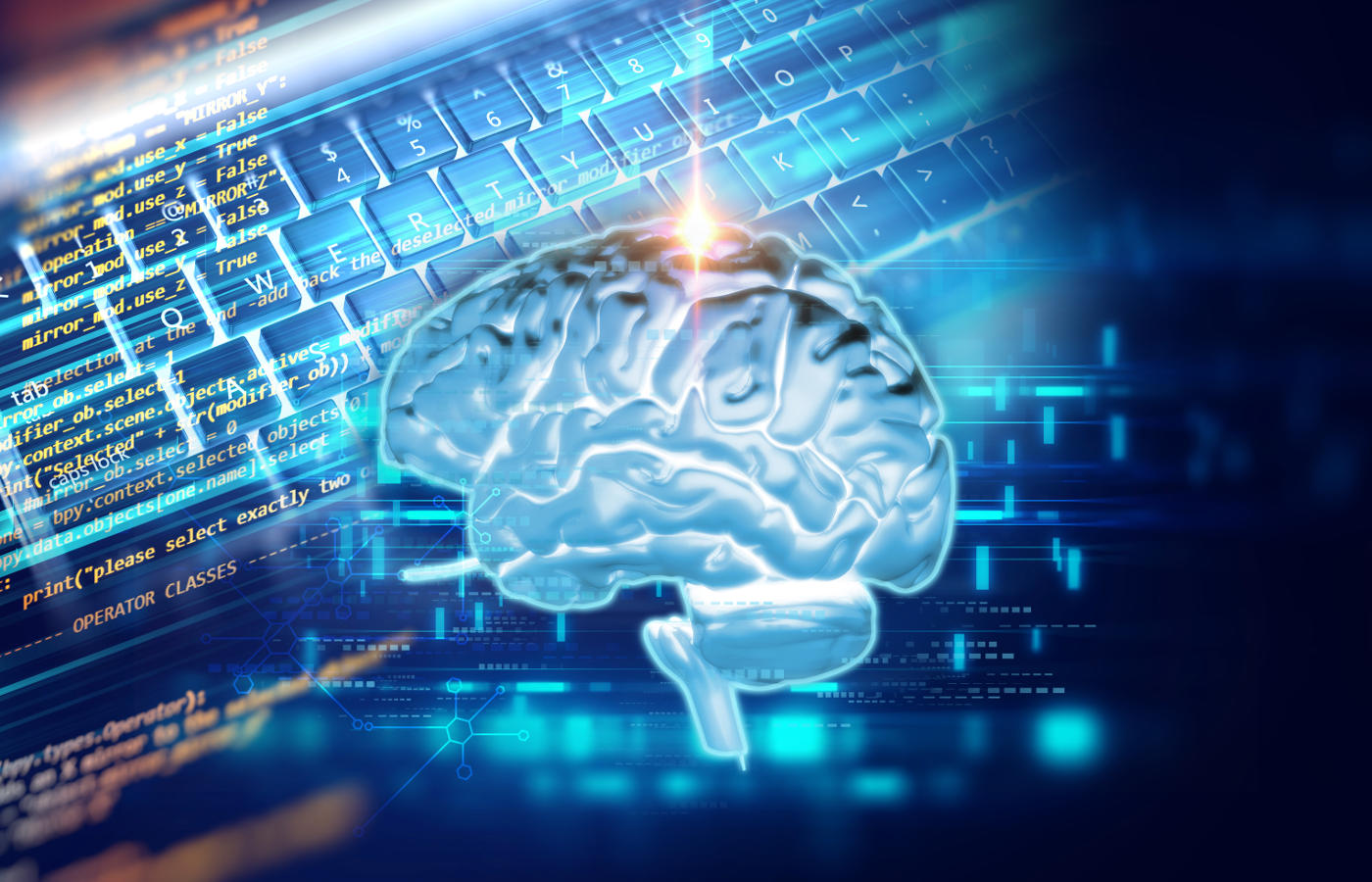 Nailing first-contact resolution calls? FCT scores in the stratosphere? Before you give your team a high five, look closer. Your engagement specialists may be having only partial-brain conversations with your customers, resulting in missed opportunities for building brand allegiance and customer loyalty by simply having a 'whole-brain' conversation.
Left brain versus right brain
The left brain rules the logical, rational part of all of us; the right brain rules the emotional, creative side. As call center technologies have evolved, almost 80 percent of technical issues are being resolved by the customer, or more accurately, the customer's left brain.
While it's exciting that most issues are being resolved by customers, the flipside of this is that 20 percent of customers now entering the call center are typically in various states of frustration, even anger – both involving the emotional right brain.
Nailing the 20 percent
If your customer just spent 18 minutes trying to resolve an issue, they're operating from that emotional right brain, they won't hear politeness or empathy, no matter how carefully you've woven in empathetic, apologetic phrases to your script. In fact, these statements may increase frustration levels. They need to connect emotionally, and immediately.
The whole-brain conversation
First contact calls now coming into the call center require 'whole-brain' conversations with your customers. Specialists have an opportunity to go off-script and talk to the customer's right brain, which also drives human connection and trust.
Research has shown that customer satisfaction and willingness to recommend the brand are directly related to the customer's perception of the engagement specialist's communication skills.
Spontaneous dialogue creates loyal customers
Technology has overwhelmingly eliminated almost 80 percent of inbound issues to the call center, but has dramatically increased the level of frustrated first contact calls.
Your brand will be cemented by emotional bonds, by having whole-brain conversations with your customers and allowing your specialists to engage in spontaneous dialogue. Higher CX scores and increased sales will follow as the industry embraces this model of trust and genuine conversation.
Source: http://www.startek.com/news/nailing-tech-support-calls-you-may-be-having-only-partial-brain-conversatio
Publish Date: March 2, 2017 5:00 AM
---
Emerging technology is paving the way for digital learning and online education. According to a recent survey, one in four students are taking at least one distance education course, and over 2.8 million students are taking courses exclusively online. In response, educational institutions are faced with the challenge of providing ongoing quality student care while simultaneously cutting costs and increasing operational efficiency.
Here are some major trends and challenges facing the online education industry today:
Diverse Engagement Preferences
It is becoming increasingly difficult to describe the "typical" online student because needs and preferences vary greatly when it comes to online virtual education. Customized customer engagement experiences help education providers connect with students on their preferred communication channel to share information in a way that is personalized to the student.
Operational Challenges
Online education companies have many distinct operational challenges to meet stringent quality and service level requirements in a highly charged regulatory environment. Failure to comply with federal, state and local regulations can be detrimental to the bottom line when it comes to loss of funding or harm to reputation because of poor performance. Education companies need to implement operational efficiencies to address declining enrollment, provide quality service and ensure students' potential for success.
Seasonal Enrollment Spikes
Digital and online learning providers face the same seasonal engagement spikes as traditional education institutions, making optimum performance essential to meeting quality service standards. Inexperienced staff and poor customer service can often result in unrecoverable lost revenue during peak seasonal enrollment seasons. Consistently staffing for the annual enrollment period helps improve resource utilization and operational efficiencies, ensuring students are compatible with certain online education programs.
For more information on STARTEK's education offerings, please contact Kristen Kuyatt at .(JavaScript must be enabled to view this email address).
Source: http://www.startek.com/news/roll-call-trends-and-challenges-for-online-education
Publish Date: August 19, 2016 5:00 AM
---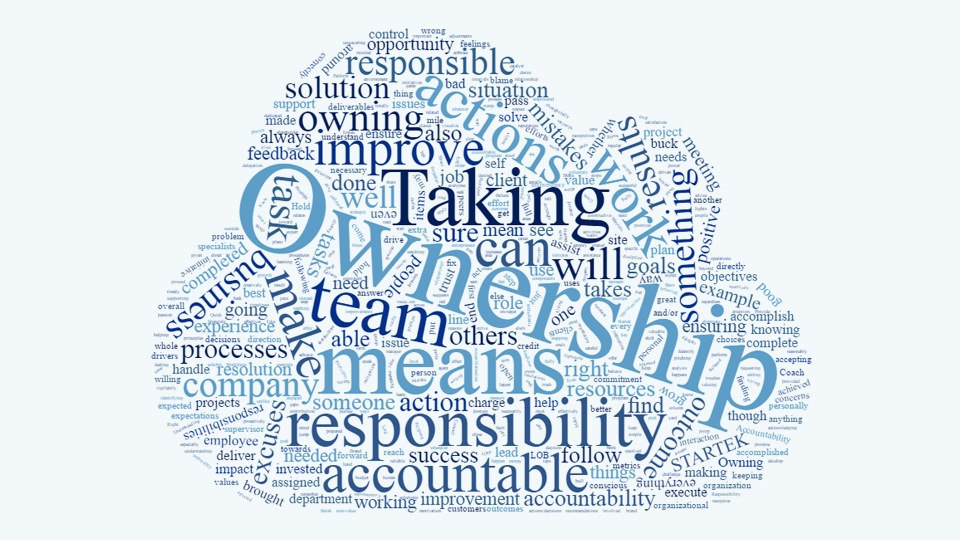 At STARTEK, our employees have the passion, dedication, responsibility and enthusiasm that embody the Brand Warrior spirit. This means providing great customer service to solve problems, answer questions and provide guidance in an era of relentless omnichannel communication because brand loyalty depends on happy, engaged customers.
Core values at STARTEK provide the foundation for driving deeper relationships and interactions with customers to protect and promote our clients' brands. For this reason, we discuss company values regularly to engage employees and ensure the Brand Warrior culture is aligned with the STARTEK vision.
We asked our team of Brand Warriors to share their perspective on ownership — one of our core values — and couldn't be more thrilled with the responses. Here are just a few of our employees' comments:
"Being accountable for your actions and how you perform your job. You need to understand your personal strengths and weaknesses and be enthusiastic about both. You need to have the desire and motivation to learn more in order to grow professionally."
— Steve B.
"Assuming responsibility and handling situations from start to finish to ensure successful resolution."
— Kristen D.
"Doing what it takes to get the job done and holding yourself and your team accountable for meeting deadlines, achieving goals and delivering results that are both on time and on target."
— Jay M.
"Taking pride in your work, building relationships and consistently positioning yourself, your team and your client for success."
— Isaiah W.
"Having the courage to step forward when it might be easier to just step aside."
— Lee E.
Source: http://www.startek.com/news/startek-brand-warriors-take-ownership
Publish Date: June 23, 2016 5:00 AM
---
STARTEK centers across the globe are dedicated to improving and supporting the local communities through direct involvement and volunteerism because at STARTEK, Community Matters.
Community Matters is a corporate social responsibility program aimed at engaging employees in charitable local initiatives including health and wellness, hunger and basic needs relief and education advocacy. Each STARTEK location is active in the Community Matters program, which includes volunteering and raising funds for local and national charity organizations. From donating toys, clothes and food to building homes, serving meals and raising funds, the program provides a platform to give back to the communities where our employees live and work.
Community involvement is big part of working at STARTEK and our reputation for community involvement has been an effective aspect of recruiting and retention. We believe in giving back to the communities where we live and work and our employees spend countless hours volunteering and fundraising as part of the team culture. While paying it forward is personally rewarding, it also benefits business by fostering a sense of belonging and teamwork, lowering employee turnover and boosting overall productivity.
Here is a snapshot of Community Matters program success in the past six months:
Q4 2015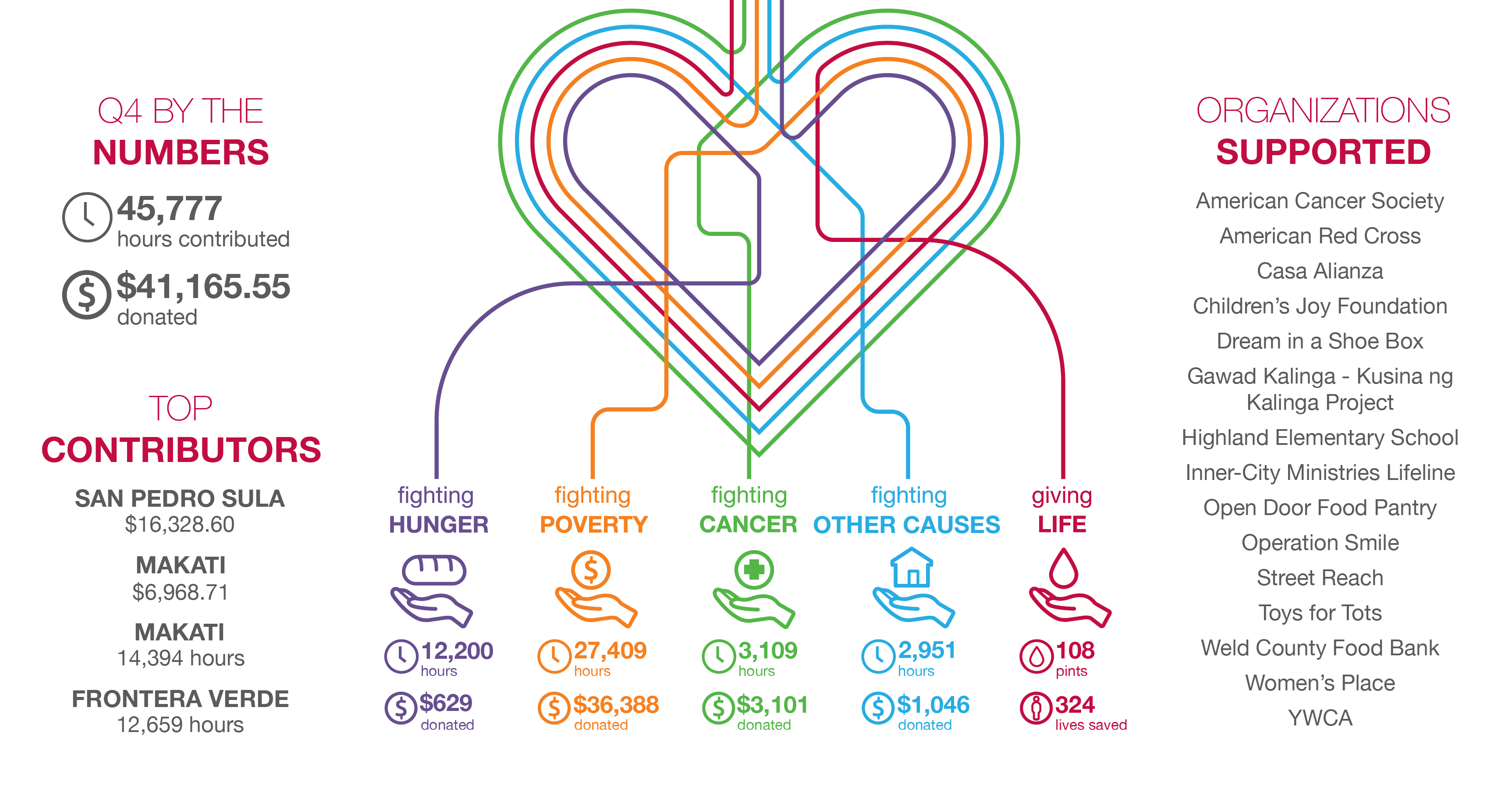 Q1 2016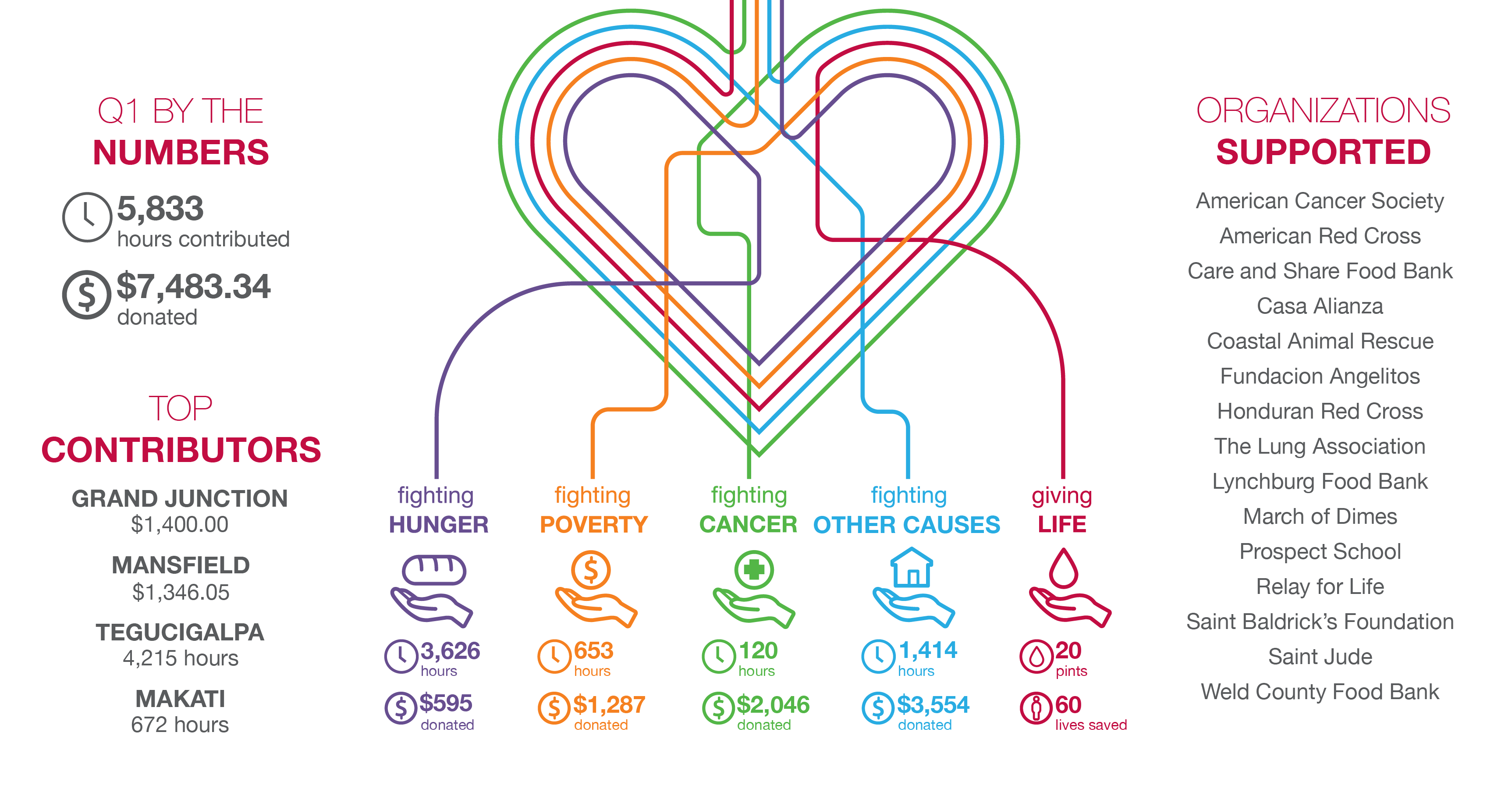 Source: http://www.startek.com/news/people-are-our-business-startek-community-matters
Publish Date: June 13, 2016 5:00 AM
---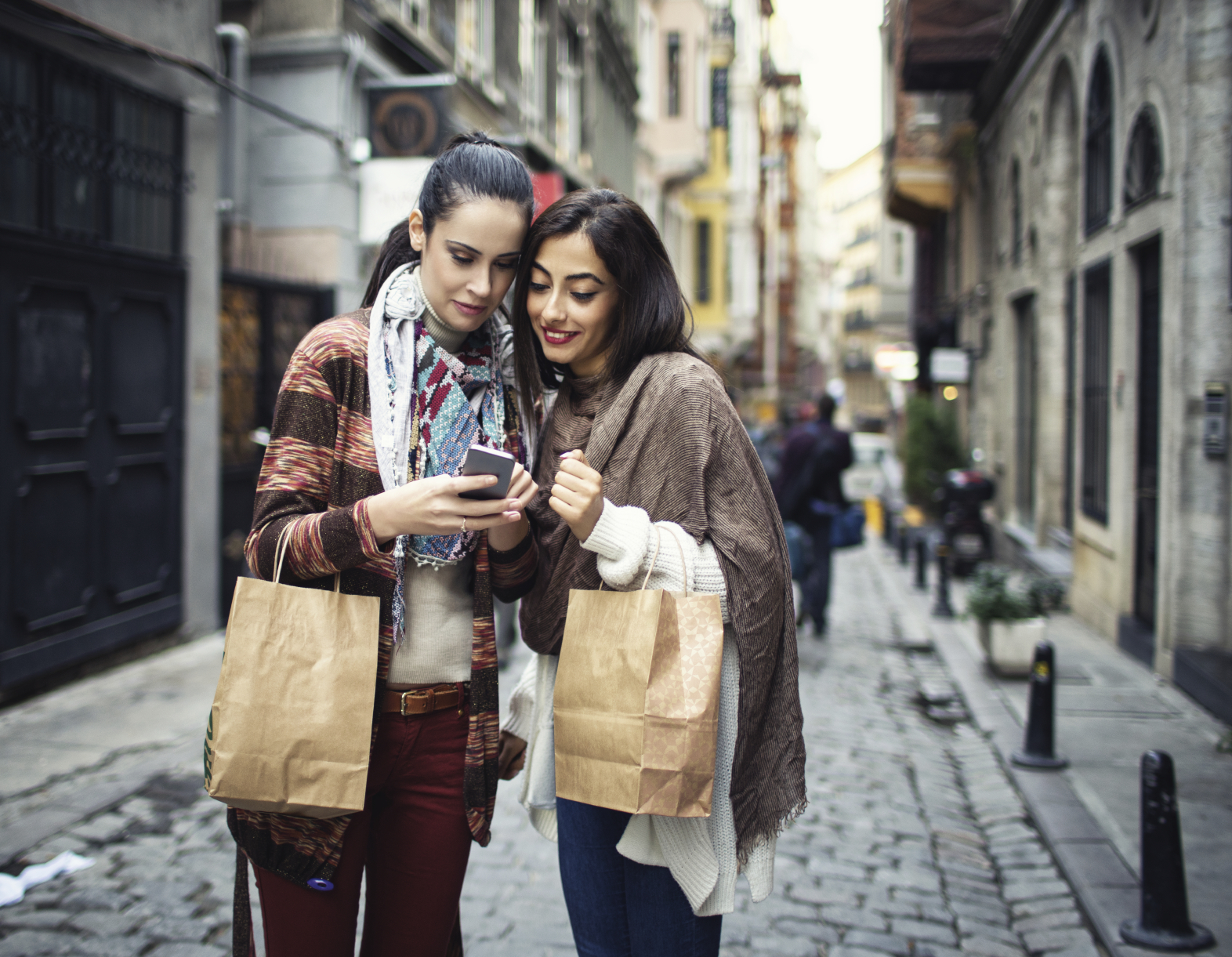 Increased mobile connectivity and the growth of social media has created a variety of touch points across all phases of the customer lifecycle from product research to customer support. But are retail brands effectively utilizing social media networks to increase brand visibility and boost sales?
Here are five ways retail brands can better engage with customers on social media.
Post regularly
Customers are consistently browsing, sharing and posting on social media, even if a retail brand is not. To maintain ongoing engagement with customers, retail brands should post a steady stream of social media content including product updates, company news and relevant industry trends. Check integrated platform analytics to determine the best times to reach and engage with the target audience and maintain consistency by scheduling posts in advance.
Get visual
Strong visuals are especially important for retail brands on social media because they are more likely to be shared and require less time and effort to process than plain text. Visual content also conveys emotion better than text alone, which is the foundation for establishing trust between brands and customers.
Include call to action
Tell social media fans what to do next by including a clear call to action that matches the goal of the post. Promote engagement by asking a question at the end of a post or requesting feedback in the comments, drive traffic to other sources by inviting fans to "sign up" or "click to learn more," and even boost conversions with purchase features on some social networks.
Monitor and optimize
Regularly monitor social media analytics and audience insights data to better understand which types of posts are performing best. Regular reporting and ongoing performance monitoring allows retailers to make adjustments that optimize content for better engagement.
Join the conversation
Use discovery hashtags to join ongoing social media conversations as a way to reach new customers organically as well as engage with key influencers online. Ongoing social monitoring also helps retailers estimate the volume of conversation about various brands, products and trends at any given time.
From guiding purchase decisions with inspiring visual content to providing omnichannel customer support, social media offers an easy, non-intrusive way for brands to engage with customers.
For more information about STARTEK social media customer care programs, please visit STARTEK Solutions.
Source: http://www.startek.com/news/5-ways-retailers-can-engage-customers-on-social-media
Publish Date: May 2, 2016 5:00 AM
Page: 1 | 2