StarTek - ContactCenterWorld.com Blog Page 2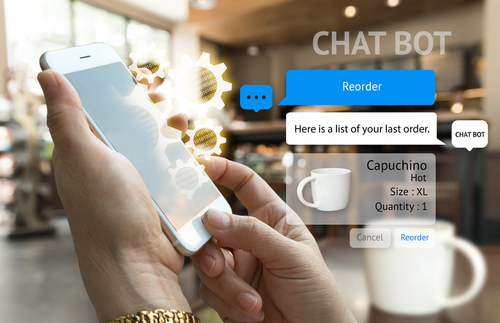 Chatbot seems to be the new buzzword in customer experience, but will the rise of chatbots mean the end of human engagement specialists (agents)?
Don't bet on it. While artificial intelligence and machine learning have made significant progress in understanding human language and enabling chatbots to hold a human-like conversation, there's something still missing for most customers: the human touch.
Despite the digital age—or maybe because of it—what customers desire most from their interaction with brands is to know that someone cares about them and will help them resolve their issues. In fact, STARTEK will soon be publishing research results that clearly show this preference for human connection regardless of channel.
More than 30,000 branded chatbots that have been released for Facebook Messenger in just over a year.
Source: Josh Constine and Sarah Perez, "Facebook Messenger Now Allows Payments in Its 30,000 Chatbots," TechCrunch, September 12, 2016.
Should you use chatbots?
That's not to say that you shouldn't deploy chatbots for low-value/low-complexity customer interactions. Chatbots can be a cost-effective self-service tool that increases customer satisfaction while it reduces your cost to serve. When designed correctly, chatbots can effectively free up your human engagement specialists for higher value (both to the customer and to your business) interactions.
Digital ≠ no human interaction
The trouble with the chatbot craze is that companies make the mistake of thinking that all digital channels require less human interaction and conversation. In fact, digital channels require even more human communication skills than ever. When a chatbot fails to enable a customer to self-serve, it takes a human engagement specialist to step in and engage with that customer in a meaningful way.
And that engagement is critical to customer satisfaction, loyalty, and lifetime customer value. Customer engagement is an emotional connection with your brand, but you only get an emotional response when there are people communicating in an authentic way. True customer engagement requires human dialogue that builds and strengthens the emotional connection. Chatbots—at least in their current and near-future forms—cannot create an emotional connection.
Wanted: conversation specialists
It doesn't mean that just any human will do. Now more than ever, your company needs to hire and train engagement specialists to be conversation professionals who can frame adverse situations thoughtfully, educate customers, and anticipate customer needs. While chatbots have their place in self-service, authentic conversation based on scientifically proven dialogue habits is the best approach to drive a significant and lasting impact on customer satisfaction.
10% NPS improvement
Human engagement helped a communications service provider increase Net Promoter Score and unsolicited compliments while decreasing escalations. Find out how in this case study.
Source: http://www.startek.com/news/will-chatbots-replace-humans
Publish Date: August 10, 2017 5:00 AM
---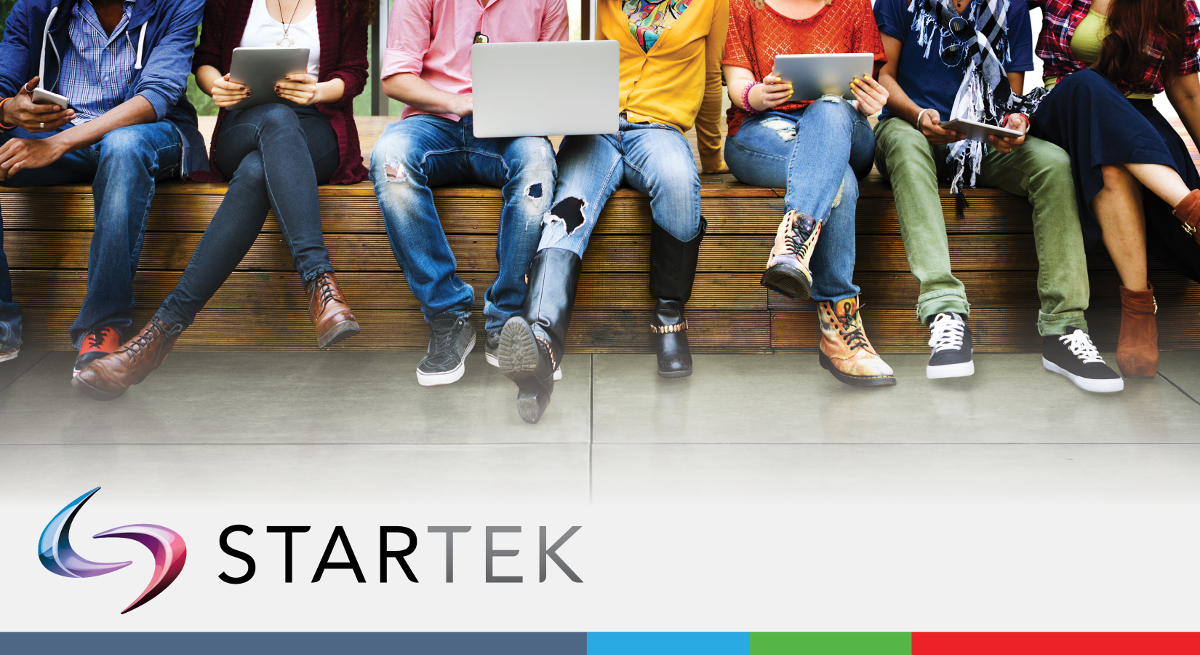 Human dialogue science is the future of contact centers. Genuine human dialogue has a more powerful influence over customer experience outcomes than all other factors combined. This powerful human element can make or break your customer brands. Effective human dialogue is not bound by global geography, culture or language.
More powerful than machine learning in the contact center
As brands jump to AI, chat bots and machine learning in the contact center, their most valuable resource is sitting right there – their frontline engagement specialists.
STARTEK's Dialogue Expert, Ted Nardin, has analyzed thousands of contact center engagements in STARTEKs' Dialogue Lab. Working with renowned communication expert, Dr. James Keaten, they've discovered what no machine could ever successfully replicate – genuine human dialogue.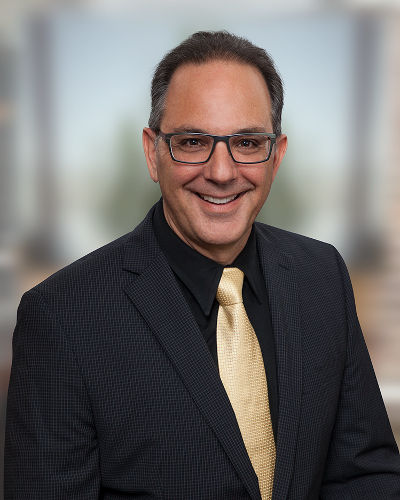 "We knew we had to drill down and find out what factors were influencing the outcomes of the specialist getting the high CSAT scores. We realized that it did not matter what the issue was coming into the contact center; if the customer's interaction ended on a high note, the customer would give them a higher CSAT score … the engagement specialist had the ability to change the customer's mood by the end of the call."
– Ted Nardin
Regardless of what country the conversation was in, or what language was being spoken, the ability of the engagement specialist to engage in genuine human dialogue drove higher CSAT or NPS scores across the board.
Click here for the rest of this fascinating conversation.
Source: http://www.startek.com/news/starteks-dialogue-expert-ted-nardin-future-call-centers
Publish Date: May 25, 2017 5:00 AM
---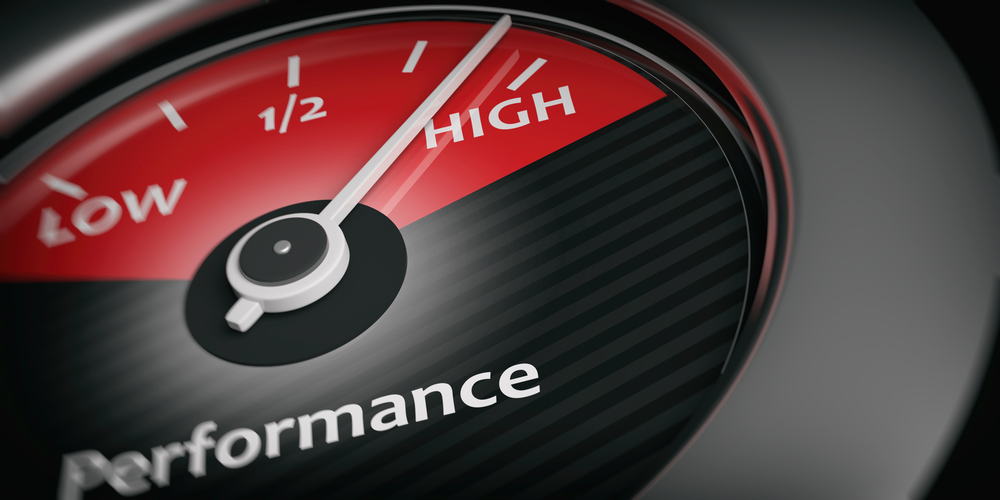 Reports and research are telling contact centers that their customers crave the human touch – especially in that last mile. But, you've invested a lot in technology; how are you going to see ROI on your investments if you need to increase the level of engagement with your frontline?
The Empathy Factor
The last mile is a battlefield. Your frontline needs to be trusted to handle these incoming calls without scripted responses. They need to be free to speak to the customer like a real human being. Research by STARTEK has found that the "empathy factor" is not enough, and in some cases, may not matter at all.
The Dialogue Factor
In STARTEK's research, thousands of calls from various global call centers were analyzed whose engagement specialists received the same training. They found that it did not matter what issue was coming into the contact center; if the customer's interaction ended on a high note, the customer would give them a higher CSAT score.
"It did not matter what country the client was in, nor what language was being spoken – you could even have two engagement specialists sitting next to each other; one was getting CSAT scores in the threes and fours, the other getting NPS scores in the tens across the board.
The engagement specialist getting the tens were able to influence the disposition of the customer that left them feeling positive."
– Ted Nardin, STARTEK Dialogue Expert
These engagement specialists were somehow able to influence the disposition of the customer, leaving them feeling positive about the brand. Customers left the interaction feeling satisfied due to how the specialist engaged with them using genuine dialogue – something a technology platform just can't do.
Contact centers must identify real communicators at the hiring process
Contact centers must make a commitment to communication training
Contact centers must create a culture of dialogue and genuine communication
Three things you need to do now to move the needle on CSAT and NPS score
#1 Contact centers must begin at the hiring process, using psychometric testing for factors other than empathy – ones that identify true communicators: those with an innate ability to connect to people.
#2 Contact centers need to make a commitment to communication training before a specialist is released onto the contact center floor. Remember, it's a battlefield, and you don't want to lose one soldier in the fight for higher CSAT and NPS scores
#3 Create a culture of dialogue and genuine communication across your corporate environment. Create mentorships that last over the course of your engagement specialists' tenure. Ensure management and the C-suite embrace this culture, and you'll improve retention while moving the needle on CSAT and NPS scores across your organization.
Want to learn more about how you can transform your organization to a culture of dialogue and communication? Contact .(JavaScript must be enabled to view this email address) at STARTEK.
Source: http://www.startek.com/news/satisfaction-scores-3-things-every-call-center
Publish Date: May 18, 2017 5:00 AM
---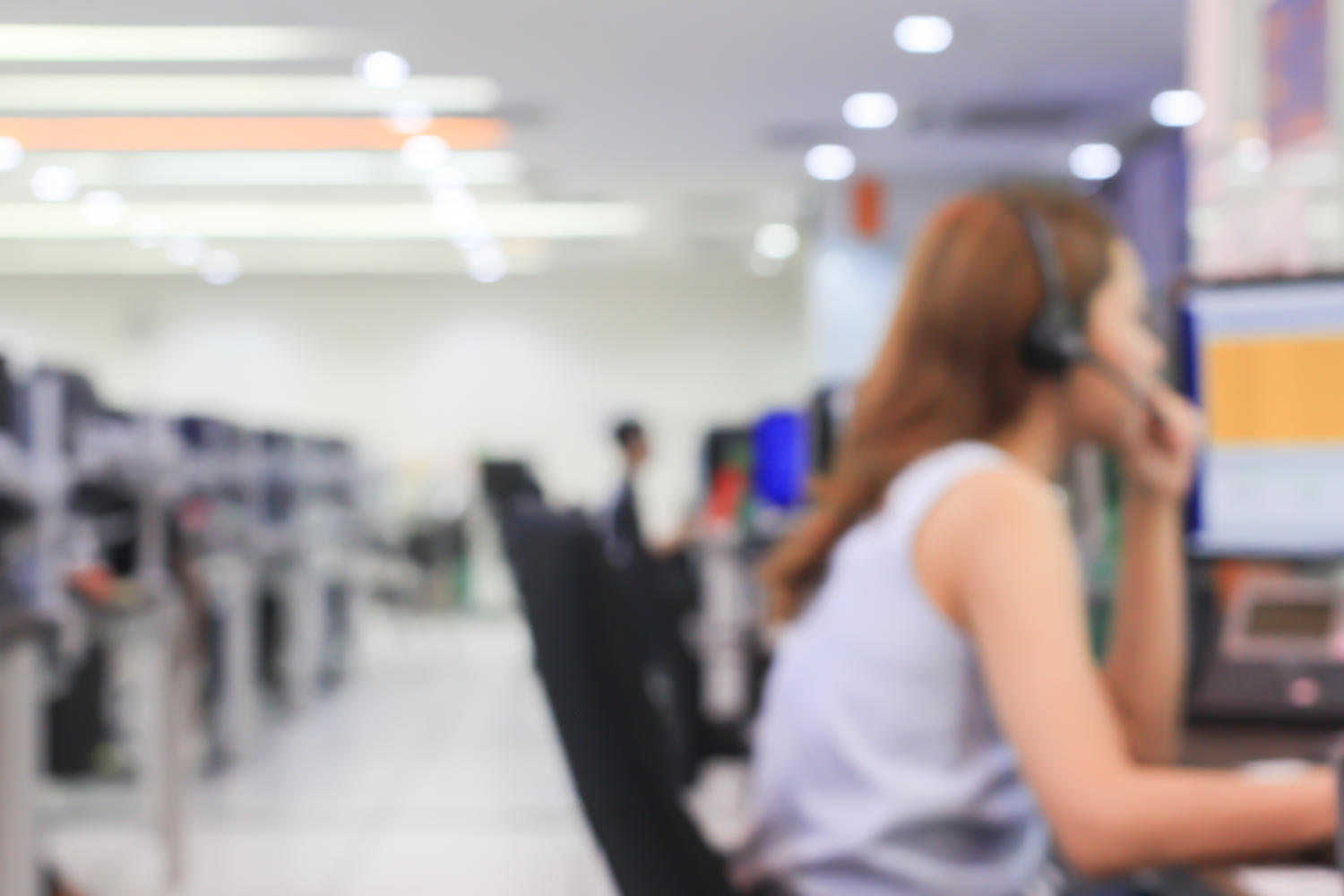 Great design lives in infamy and in our imaginations: The Barcelona Chair (1929), the Sydney Opera House (1973) and the iconic iPhone (2007), which has changed the way we communicate and manage our lives. Great design has impact. Why can't contact centers be designed for impact and greatness? Do great contact centers have to exist only in our imaginations?
Designing a contact center for communication mastery
Great contact centers aren't just designed for transactional efficiency – resulting in high NPS and CSAT scores. Great contact centers are designed to create mutual value creation with the customer and your engagement specialists. Great contact centers view the customer as a unique individual and place value on creating communication masters in the call center.
Contact centers design their engagement specialists' communication in one of three ways: transactional, interactive and dialogue. A transaction design is driven by compliance and metrics, usually an exchange of information; the interaction design is more complex, using synchronized dialogues and a demonstration of key behaviors. Dialogue-designed conversation approaches the customer as an individual, the goal being mutual value creation between customer and specialist.
Contact centers design engagement specialist and customer communication in one of three ways: (1) transaction, (2) interaction, and (3) dialogue.
| | | | | |
| --- | --- | --- | --- | --- |
| Communication Design | Communication Approaches as… | Customer Viewed as… | QA Objective | Typical Results |
| Transaction | An Exchange of Information | An Identification Number | Compliance | Positive Impact on Efficiency Metrics |
| Interaction | Synchronized Monologues | A Typical Person | Demonstration of Key Behaviors | Inconsistent Impact on NPS and CSAT |
| Dialogue | Mutual Value Creation | A Unique Individual | Communication Mastery | Consistent, Positive Impact on NPS/CSAT |
The dialogue-designed contact center
Transaction designed conversations have a positive impact on efficiency metrics but are often seen by the customer as rehearsed, while interaction designed conversations result in inconsistent NPS and CSAT scores.
Dialogue is a communication design that approaches a conversation with each customer as a unique individual, with the goal being mutual value creation between the specialist and the customer.
Only the dialogue-designed conversation results in clear efficiency metrics with consistent positive impact on NPS and CSAT scores. Like the now-iconic iPhone – which has changed the way we live and manage our lives – dialogue-driven conversation can change the way contact centers communicate with customers and how they manage their engagement specialists.
Don't settle for simply transacting with your customer as a number, or using well-rehearsed responses. Design a great contact center focusing on dialogue-driven conversation and valuing the customer as an individual, and your brand will live in infamy and in your customer's imaginations.
Read the white paper
Source: http://www.startek.com/news/designing-contact-center-greatness
Publish Date: March 30, 2017 5:00 AM
---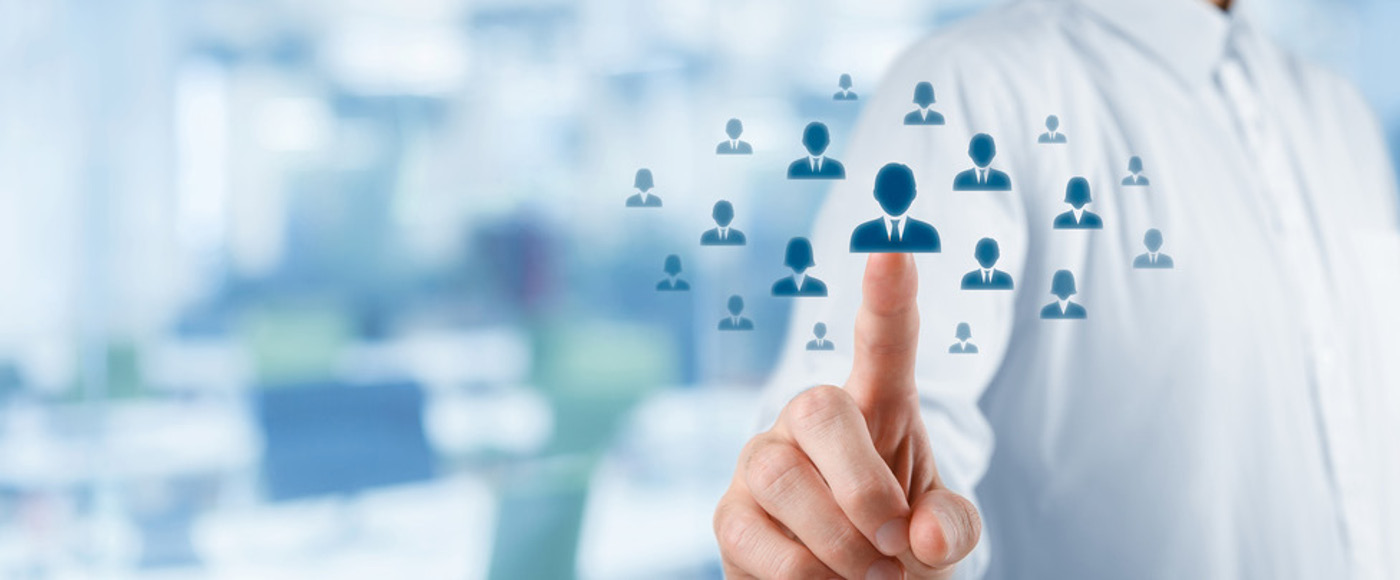 Creating a unique customer experience that enhances your brand requires juggling compliance while embracing dialogue. If your business requires strict compliance protocols in the contact center, it may seem impossible to integrate spontaneous dialogue without sacrificing efficiency metrics. But, if your focus remains solely on compliance-driven metrics, you may be killing your call center.
Increase satisfaction scores without compliance metrics taking a dive
Contact centers are embracing the need for dialogue, but satisfying compliance while including genuine dialogue may seem irredeemably at odds.
Compliance-driven engagement requires satisfying various levels of security and often emphasizes efficiency metrics such as Average Handle Time (AHT) and Issue Resolution metrics such as First Call Resolution. It may seem impossible to engage in spontaneous dialogue without sacrificing compliance metrics, but once a call center embraces compliance – driven by dialogue – they will see an increase in satisfaction scores without metrics taking a dive.
Although engagement specialists often get a lift in customer satisfaction scores because issues are resolved quickly, these transactions are often rated less satisfying by the customer because they feel mechanical or distant.1
You had me at hello
To ensure that compliance-driven engagement isn't killing your call center, engagement specialists must anticipate customer needs and convey emotional understanding within those first hello seconds. They must continue to engage the customer with spontaneous dialogue throughout the contact session while satisfying compliance-driven questions.
Whether your industry is compliance-driven or not, companies must recognize that there are millions1 of potential contact situations and allow their agents to engage on an emotional level with their customers.
If your engagement specialists are authentic and connect emotionally on hello, efficiency metrics will remain high and CX (Customer Experience) scores will climb as your customer feels more satisfied, and connected, with your brand.
After factoring in personality, gender, reasons for contact, selected channel for contact and adding culturally-based values such as emotional expressiveness, you have 754,974,720 potential situations before your specialist even says hello.2 Read the whitepaper: Designing the Ideal...Customer/Engagement Specialist Conversation.
Source: http://www.startek.com/news/killing-your-call-center-with-compliance-driven-metrics
Publish Date: March 9, 2017 5:00 AM
---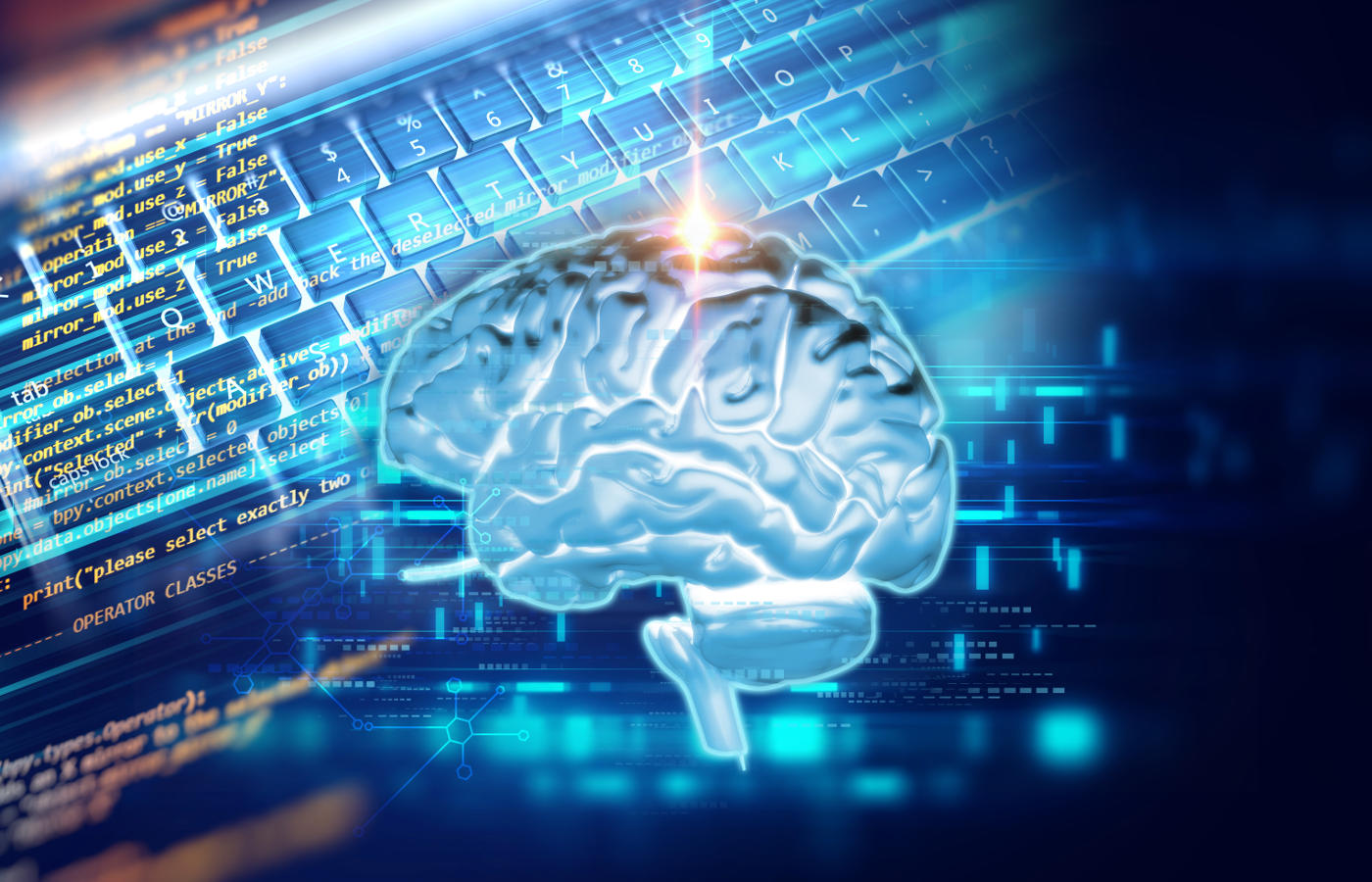 Nailing first-contact resolution calls? FCT scores in the stratosphere? Before you give your team a high five, look closer. Your engagement specialists may be having only partial-brain conversations with your customers, resulting in missed opportunities for building brand allegiance and customer loyalty by simply having a 'whole-brain' conversation.
Left brain versus right brain
The left brain rules the logical, rational part of all of us; the right brain rules the emotional, creative side. As call center technologies have evolved, almost 80 percent of technical issues are being resolved by the customer, or more accurately, the customer's left brain.
While it's exciting that most issues are being resolved by customers, the flipside of this is that 20 percent of customers now entering the call center are typically in various states of frustration, even anger – both involving the emotional right brain.
Nailing the 20 percent
If your customer just spent 18 minutes trying to resolve an issue, they're operating from that emotional right brain, they won't hear politeness or empathy, no matter how carefully you've woven in empathetic, apologetic phrases to your script. In fact, these statements may increase frustration levels. They need to connect emotionally, and immediately.
The whole-brain conversation
First contact calls now coming into the call center require 'whole-brain' conversations with your customers. Specialists have an opportunity to go off-script and talk to the customer's right brain, which also drives human connection and trust.
Research has shown that customer satisfaction and willingness to recommend the brand are directly related to the customer's perception of the engagement specialist's communication skills.
Spontaneous dialogue creates loyal customers
Technology has overwhelmingly eliminated almost 80 percent of inbound issues to the call center, but has dramatically increased the level of frustrated first contact calls.
Your brand will be cemented by emotional bonds, by having whole-brain conversations with your customers and allowing your specialists to engage in spontaneous dialogue. Higher CX scores and increased sales will follow as the industry embraces this model of trust and genuine conversation.
Source: http://www.startek.com/news/nailing-tech-support-calls-you-may-be-having-only-partial-brain-conversatio
Publish Date: March 2, 2017 5:00 AM
---
Emerging technology is paving the way for digital learning and online education. According to a recent survey, one in four students are taking at least one distance education course, and over 2.8 million students are taking courses exclusively online. In response, educational institutions are faced with the challenge of providing ongoing quality student care while simultaneously cutting costs and increasing operational efficiency.
Here are some major trends and challenges facing the online education industry today:
Diverse Engagement Preferences
It is becoming increasingly difficult to describe the "typical" online student because needs and preferences vary greatly when it comes to online virtual education. Customized customer engagement experiences help education providers connect with students on their preferred communication channel to share information in a way that is personalized to the student.
Operational Challenges
Online education companies have many distinct operational challenges to meet stringent quality and service level requirements in a highly charged regulatory environment. Failure to comply with federal, state and local regulations can be detrimental to the bottom line when it comes to loss of funding or harm to reputation because of poor performance. Education companies need to implement operational efficiencies to address declining enrollment, provide quality service and ensure students' potential for success.
Seasonal Enrollment Spikes
Digital and online learning providers face the same seasonal engagement spikes as traditional education institutions, making optimum performance essential to meeting quality service standards. Inexperienced staff and poor customer service can often result in unrecoverable lost revenue during peak seasonal enrollment seasons. Consistently staffing for the annual enrollment period helps improve resource utilization and operational efficiencies, ensuring students are compatible with certain online education programs.
For more information on STARTEK's education offerings, please contact Kristen Kuyatt at .(JavaScript must be enabled to view this email address).
Source: http://www.startek.com/news/roll-call-trends-and-challenges-for-online-education
Publish Date: August 19, 2016 5:00 AM
---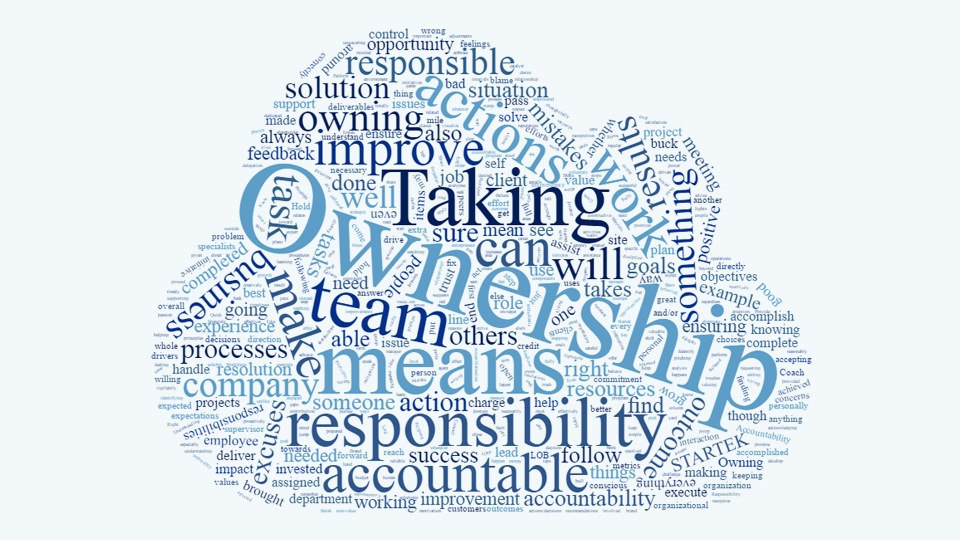 At STARTEK, our employees have the passion, dedication, responsibility and enthusiasm that embody the Brand Warrior spirit. This means providing great customer service to solve problems, answer questions and provide guidance in an era of relentless omnichannel communication because brand loyalty depends on happy, engaged customers.
Core values at STARTEK provide the foundation for driving deeper relationships and interactions with customers to protect and promote our clients' brands. For this reason, we discuss company values regularly to engage employees and ensure the Brand Warrior culture is aligned with the STARTEK vision.
We asked our team of Brand Warriors to share their perspective on ownership — one of our core values — and couldn't be more thrilled with the responses. Here are just a few of our employees' comments:
"Being accountable for your actions and how you perform your job. You need to understand your personal strengths and weaknesses and be enthusiastic about both. You need to have the desire and motivation to learn more in order to grow professionally."
— Steve B.
"Assuming responsibility and handling situations from start to finish to ensure successful resolution."
— Kristen D.
"Doing what it takes to get the job done and holding yourself and your team accountable for meeting deadlines, achieving goals and delivering results that are both on time and on target."
— Jay M.
"Taking pride in your work, building relationships and consistently positioning yourself, your team and your client for success."
— Isaiah W.
"Having the courage to step forward when it might be easier to just step aside."
— Lee E.
Source: http://www.startek.com/news/startek-brand-warriors-take-ownership
Publish Date: June 23, 2016 5:00 AM
---
STARTEK centers across the globe are dedicated to improving and supporting the local communities through direct involvement and volunteerism because at STARTEK, Community Matters.
Community Matters is a corporate social responsibility program aimed at engaging employees in charitable local initiatives including health and wellness, hunger and basic needs relief and education advocacy. Each STARTEK location is active in the Community Matters program, which includes volunteering and raising funds for local and national charity organizations. From donating toys, clothes and food to building homes, serving meals and raising funds, the program provides a platform to give back to the communities where our employees live and work.
Community involvement is big part of working at STARTEK and our reputation for community involvement has been an effective aspect of recruiting and retention. We believe in giving back to the communities where we live and work and our employees spend countless hours volunteering and fundraising as part of the team culture. While paying it forward is personally rewarding, it also benefits business by fostering a sense of belonging and teamwork, lowering employee turnover and boosting overall productivity.
Here is a snapshot of Community Matters program success in the past six months:
Q4 2015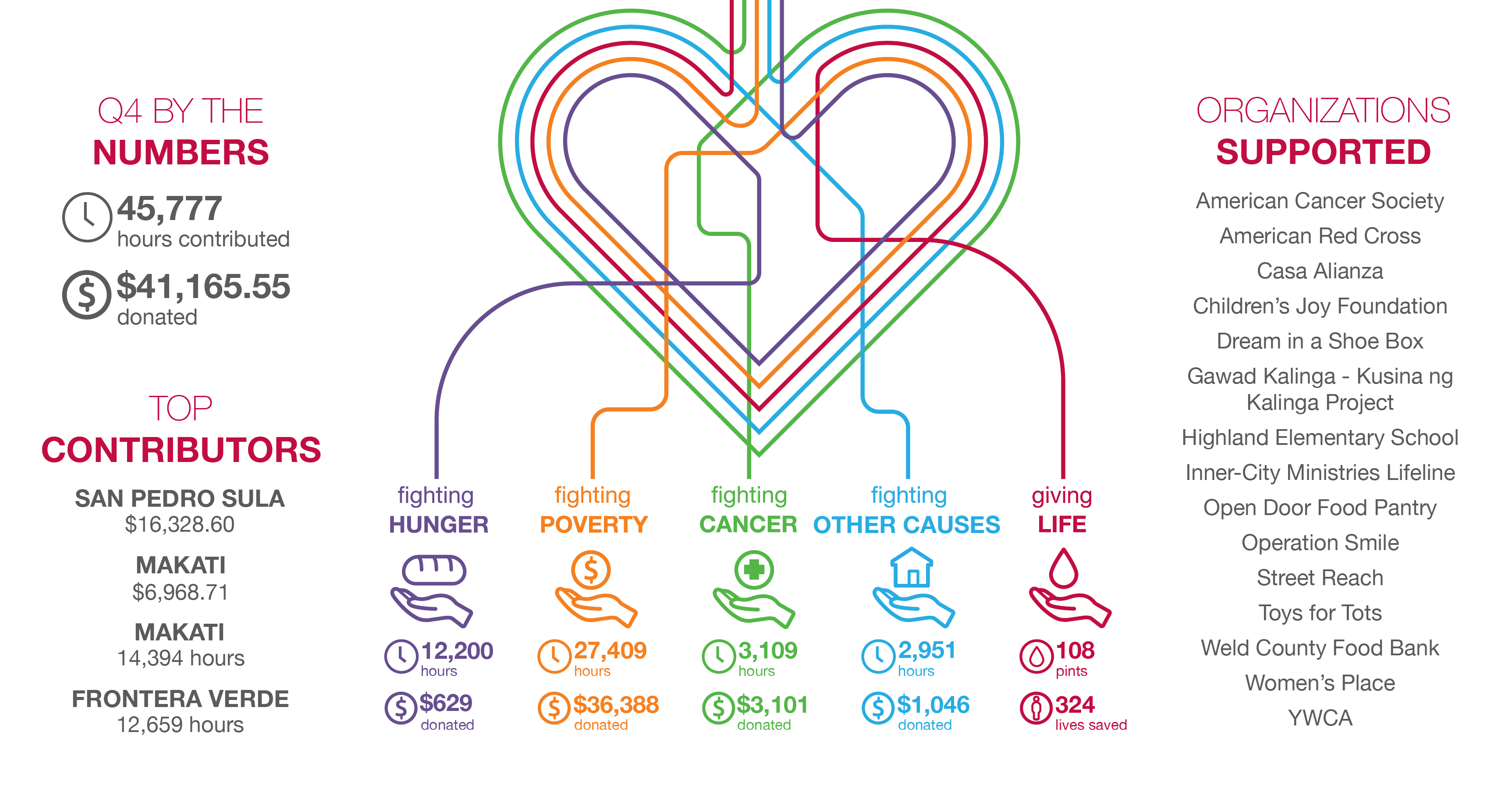 Q1 2016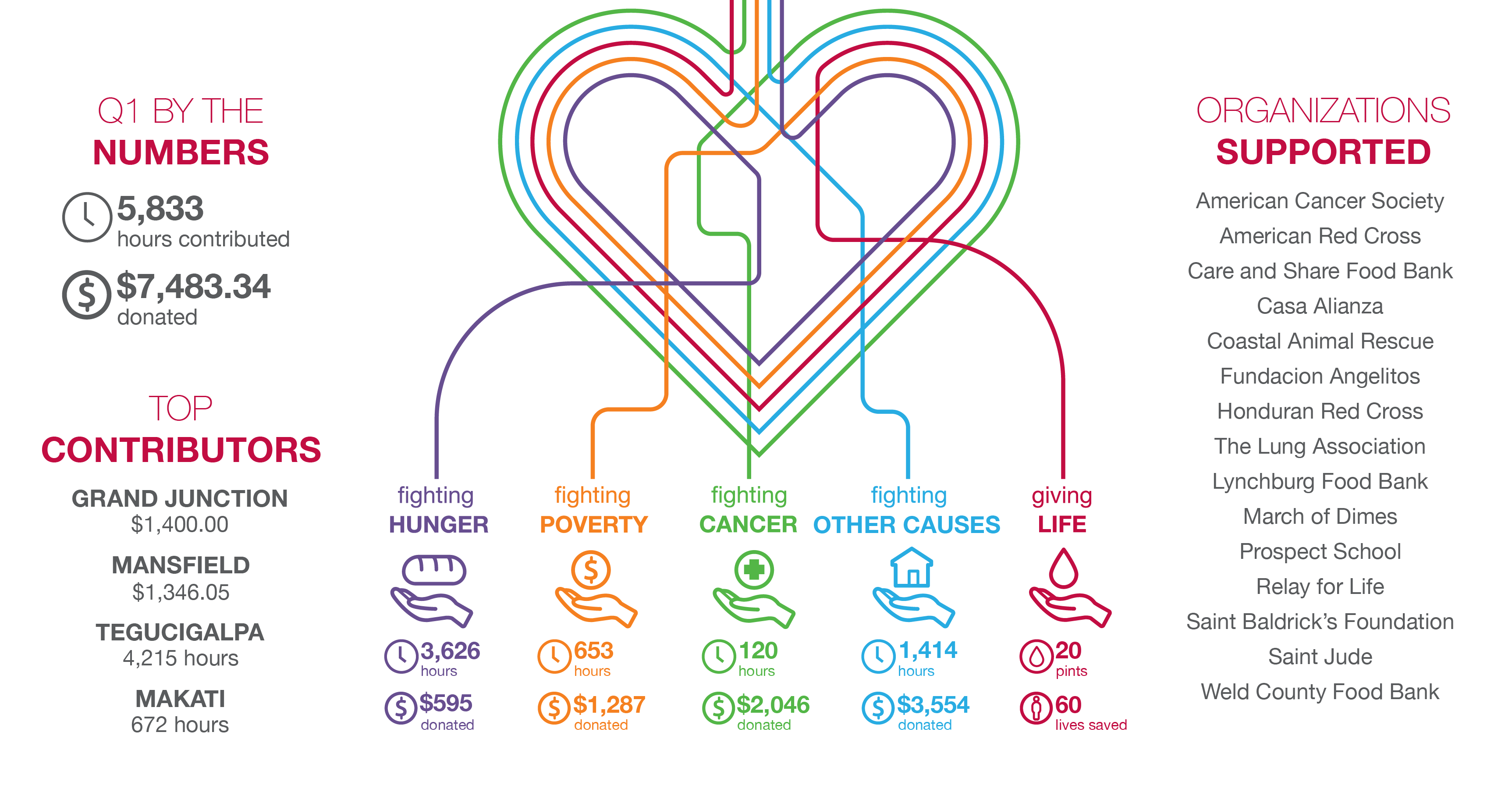 Source: http://www.startek.com/news/people-are-our-business-startek-community-matters
Publish Date: June 13, 2016 5:00 AM
---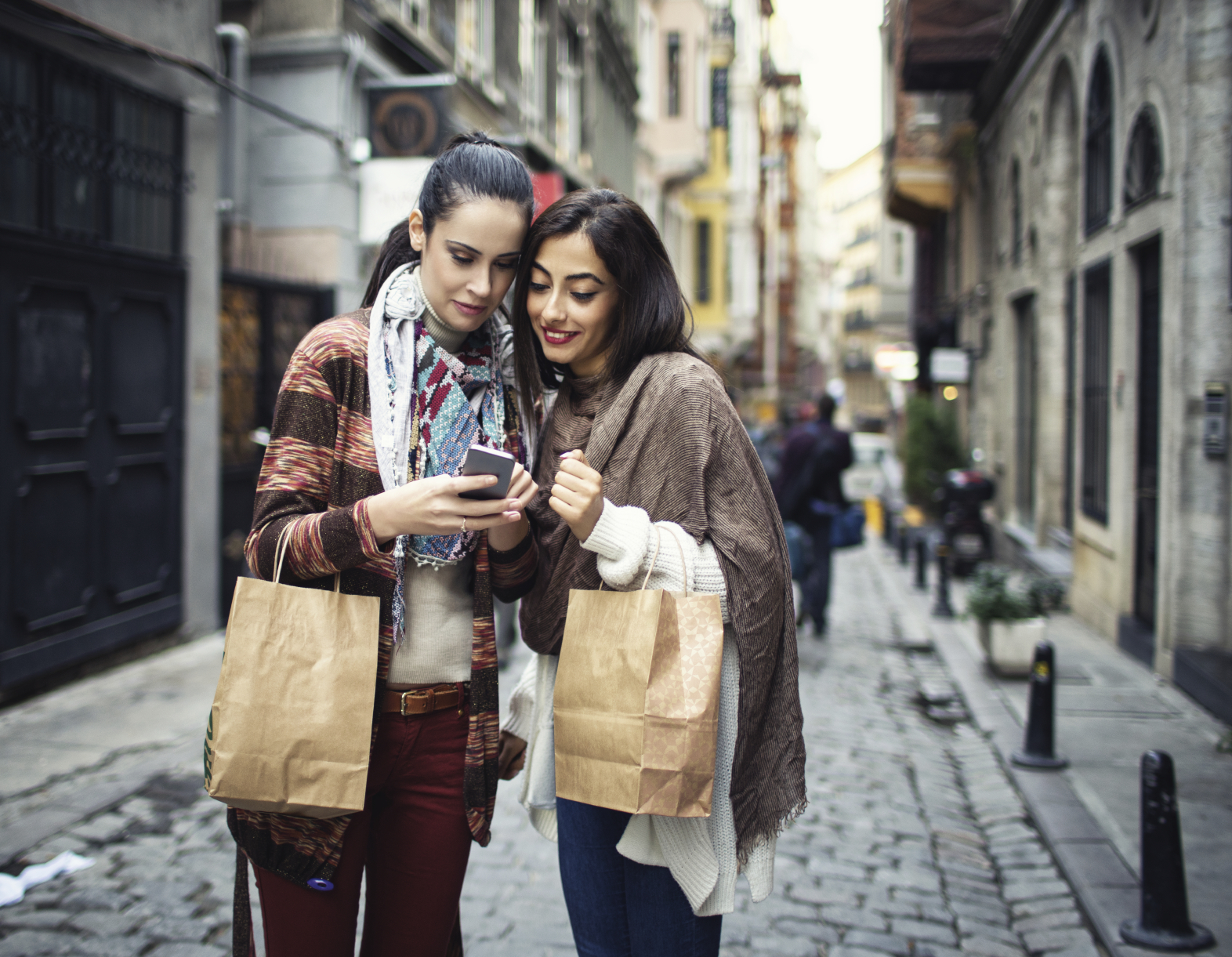 Increased mobile connectivity and the growth of social media has created a variety of touch points across all phases of the customer lifecycle from product research to customer support. But are retail brands effectively utilizing social media networks to increase brand visibility and boost sales?
Here are five ways retail brands can better engage with customers on social media.
Post regularly
Customers are consistently browsing, sharing and posting on social media, even if a retail brand is not. To maintain ongoing engagement with customers, retail brands should post a steady stream of social media content including product updates, company news and relevant industry trends. Check integrated platform analytics to determine the best times to reach and engage with the target audience and maintain consistency by scheduling posts in advance.
Get visual
Strong visuals are especially important for retail brands on social media because they are more likely to be shared and require less time and effort to process than plain text. Visual content also conveys emotion better than text alone, which is the foundation for establishing trust between brands and customers.
Include call to action
Tell social media fans what to do next by including a clear call to action that matches the goal of the post. Promote engagement by asking a question at the end of a post or requesting feedback in the comments, drive traffic to other sources by inviting fans to "sign up" or "click to learn more," and even boost conversions with purchase features on some social networks.
Monitor and optimize
Regularly monitor social media analytics and audience insights data to better understand which types of posts are performing best. Regular reporting and ongoing performance monitoring allows retailers to make adjustments that optimize content for better engagement.
Join the conversation
Use discovery hashtags to join ongoing social media conversations as a way to reach new customers organically as well as engage with key influencers online. Ongoing social monitoring also helps retailers estimate the volume of conversation about various brands, products and trends at any given time.
From guiding purchase decisions with inspiring visual content to providing omnichannel customer support, social media offers an easy, non-intrusive way for brands to engage with customers.
For more information about STARTEK social media customer care programs, please visit STARTEK Solutions.
Source: http://www.startek.com/news/5-ways-retailers-can-engage-customers-on-social-media
Publish Date: May 2, 2016 5:00 AM
---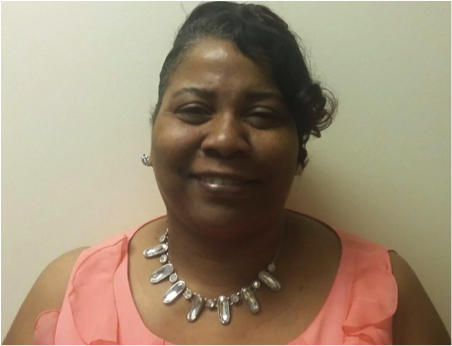 STARTEK provides incredible customer engagement to some of the world's most recognizable brands. Each day, our brand Warriors help our clients' customers get answers to their questions and quickly solve their problems, ensuring those companies are well represented and their brands are protected and promoted. There is a Brand Warrior behind every customer interaction here at STARTEK, and we value our employees' dedication to providing the best experience to everyone they reach.
Recently, we sat down with Brand Warrior, Janet Gore, to understand what makes STARTEK such a great company to work for. Janet is celebrating her 20-year anniversary this month, so she is certainly the expert when it comes to superb customer engagement.
What is the best part about working at STARTEK?
The best part of working here is the people! My co-workers are like an extended family, and I really enjoy coming to work with them every day.
What advice would you give to a new Brand Warrior?
If you work hard, you will be rewarded. Be on time, give 110% and encourage your team members to do the same. The collaborative work environment is one of the best parts about this job, so as long as you're a team player, you too will be successful.
What is the most memorable customer engagement experience you've had during your tenure?
A customer once called because her washing machine was broken, and she was very distressed because she had no way of doing laundry for her family. Being able to console her during that time of chaos was very rewarding because I could tell how truly appreciative she was that I was able to help get her broken washing machine fixed quickly.
What are your goals for your bright future here at STARTEK?
I would like to step into a greater leadership role as a trainer so I can share my knowledge with others on my team.
What is the most valuable lesson you have learned in your 20 years with the company?
I think my experience with different STARTEK programs has made me a better employee, and I really love how much I've been able to help people based on my knowledge of different industries. I learn new things all the time.
Source: http://www.startek.com/news/startek-spotlight-jeffersonville-center-employee-janet-gore-celebrates-20-y
Publish Date: April 9, 2016 5:00 AM
---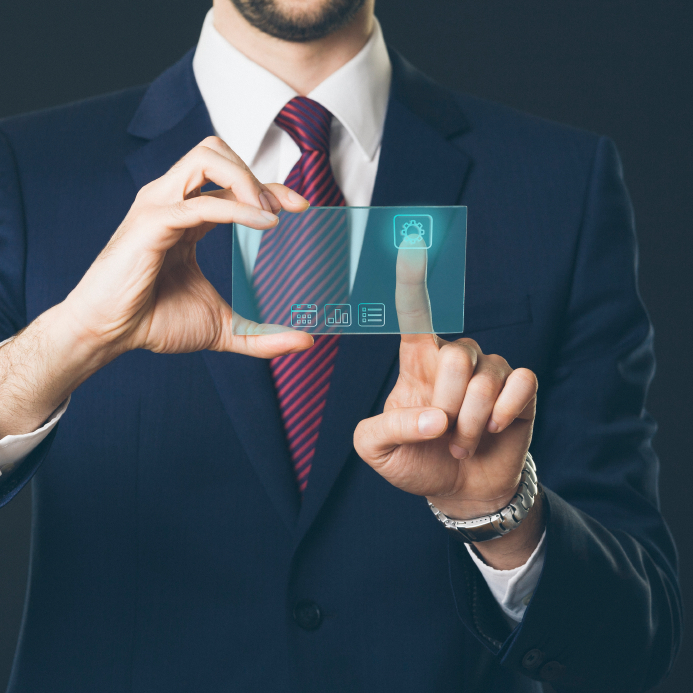 Why Self-Service Technology?
Brands are using self-service technology in an effort to give consumers more convenience and a personalized experience, while also reducing human error. As consumers' buying power continues to evolve, brands are on the hunt for new avenues to maintain open communication with digitally savvy consumers. As new support systems are integrated into customer engagement experiences, innovative DIY tools are attracting a new generation of consumers who want a more tailored brand experience.
Allied Market Research predicts that the self-service tech market will exceed $31 billion by 2020 thanks to retail chains, banking and healthcare industries integrating self-service kiosks as a part of their customer engagement strategy.
Understand the Audience
To expand a customer engagement strategy to include self-service technology, it is most important to know your customer and how they prefer interacting with you brand or company. If you don't know your audience, how are you supposed to connect with them in a way that appeals to them?
Put the Customer in Control
In a constantly changing digital environment, people want to communicate with companies in a way that makes them feel comfortable. They want total control over their own support experience and self-service technology allows them to determine how and when they interact with brands. This creates a sense of instant gratification and provides an easy option for self-service.
Be the Best Resource
As technology is integrated into existing customer engagement strategies, brands must position themselves as a go-to resource and trusted advisor for answering questions and making recommendations. Continue to provide a stellar customer engagement experience by maintaining personal interactions online, use consistent messaging and feature up-to-date information on deals and promotions.
Do you think self-service technology will change the way consumers engage with brands?
Source: http://www.startek.com/news/self-service-technology-and-the-future-of-customer-engagement
Publish Date: March 31, 2016 5:00 AM
---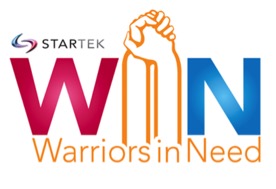 At STARTEK, we place a tremendous amount of focus on building trusted relationships that are established on a foundation of mutual respect, cooperation, and investment in one another's success. It's at the very heart of our Brand Warrior calling – to stand behind every team member so that you can stand behind every client brand. This is especially important during times when our employees face hardship.
In 2014, STARTEK launched Warriors In Need, a non-profit foundation designed to provide basic necessities and temporary financial relief for STARTEK employees who are in need as a result of a disaster or extraordinary life event. The program was developed by employees, for employees, and is primarily funded by STARTEK employee contributions to help one another during times of struggle.
STARTEK brand warriors hold fundraising events and donate through payroll deductions, even as little as one dollar from each paycheck, which goes into a fund to help other STARTEK employees who have experienced a catastrophe such as an unexpected illness, fire, flood or other unexpected event that causes them to need financial help.
Employees can apply to Warriors in Need for disaster assistance and an anonymous group of STARTEK employees reviews all applications and decides on which ones to fund based upon the merits of the request against a specific set of criteria.
Warriors in Need operates as a separate 501(c)(3) with its own committees and advisory board. As a Community Foundation, employee contributions are tax deductible and assistance grants are tax-free to recipients in the United States. Unlike a private foundation, Warriors in Need can accept contributions from many sources including employees, vendors, and clients.
The WIN program has already proven to be an essential resource for more than one Brand Warrior facing a critical crisis. In the past year alone, STARTEK employees have contributed thousands of dollars in personal donations and volunteered their time to help support their fellow Warriors in Need.
Here is the 2015 breakdown:
For more information about Warriors in Need, please visit: http://www.Warriors-In-Need.org
Source: http://www.startek.com/news/startek-warriors-in-need-program
Publish Date: March 20, 2016 5:00 AM
---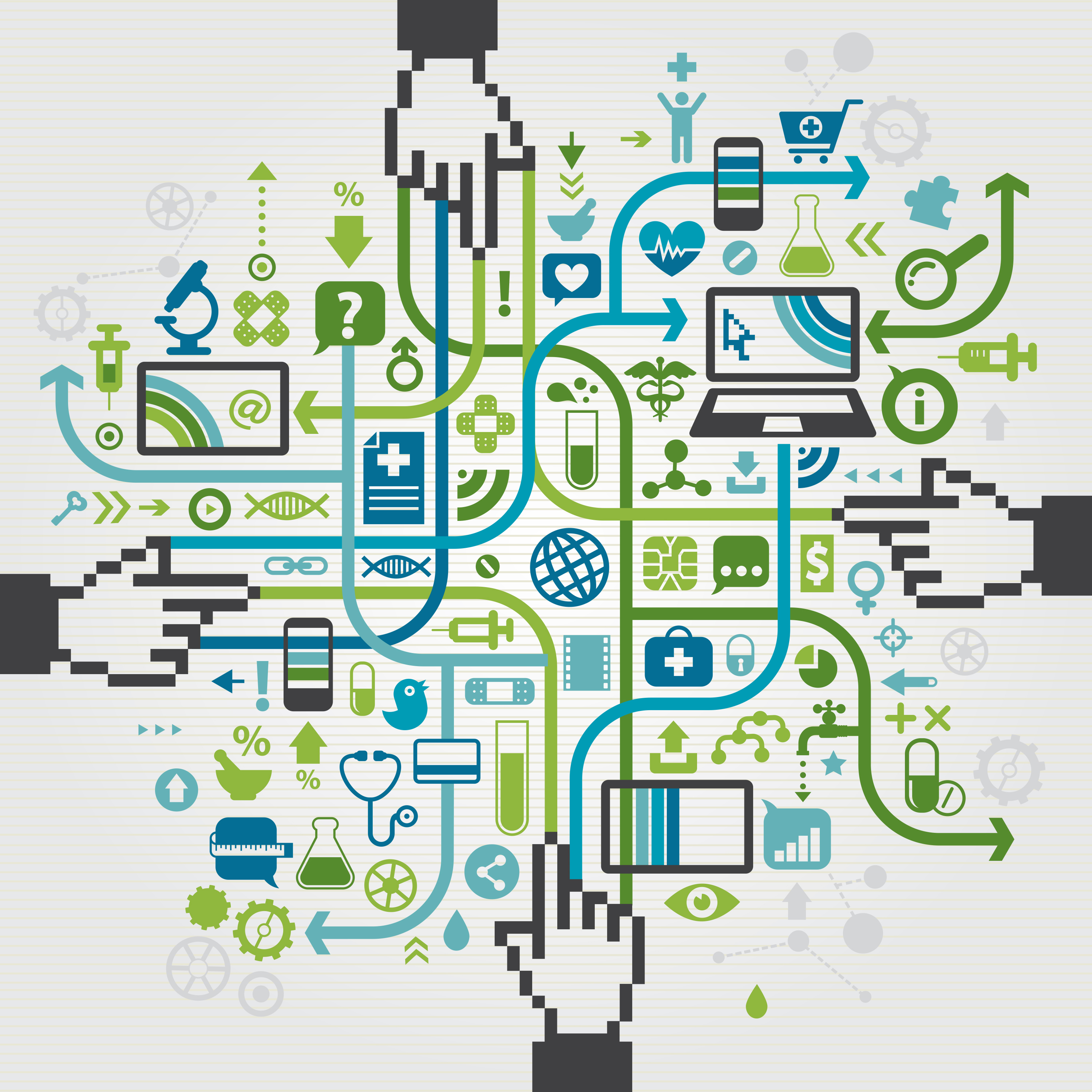 Emerging technology and recent healthcare reform policies have propelled the industry to a point where consumers and providers alike are adopting ways to make patient care more convenient, accessible and cost-effective for everyone. Considering 2016 is an election year, now is the time to evaluate the current state of the healthcare industry and examine key trends that are expected to drive political campaigns and election ballots this November.
Here are five major healthcare trends to watch in 2016:
Proactive Health & Wellness
Consumers are redefining health by taking a proactive – even progressive – approach to maintaining their wellness. Growth rates in the wellness sector will continue as more patients and providers proactively shift dollars toward preventative care, changing the way they eat, exercise and manage stress.
Retail Health Care
Instead of making an appointment with a primary care physician, many consumers are now opting for quick visits to walk-in clinics located in a pharmacy, retail chain or supermarket to save time and money. The retail health industry is surging to accommodate the growing demand, with the number of clinics expected to grow 12 percent by the end of 2016.
Connected Care
Mobile health app adoption has doubled in the last two years putting health and personal care in the palm of your hand though smartphones and connected systems and devices. The shift to digital patient care helps lower costs for providers and increases access to patient monitoring, diagnosis and treatment. Connected care services like remote patient monitoring also lowers readmission rates for in-office visits.
Telemedicine
As the health system moves away from fee-for-service, providers are turning to virtual medicine to expand services in areas like behavioral and mental health. Video chat consultation and live digital care provides a quicker, easier way for patients to connect with clinicians and decreases the volume and frequency of office visits. More insurers are covering telemedicine services in 2016, allowing consumers access health care 24/7 and at a fraction of the price. Telemedicine is especially beneficial for reducing volume in overcrowded facilities like urgent care, emergency rooms, after-hours clinics or in situations where patients are homebound and restricted in mobility.
House Calls
In the 1930s, physician house calls accounted for 40 percent of medical visits, according to a 2011 article in the journal American Academy of Family Physicians. Several start-ups around the country are implementing home-based patient care programs that bringing care directly to the patient with the simple push of a button through a mobile app.
For more information on STARTEK's health care offerings, please contact Donna Martin at .(JavaScript must be enabled to view this email address) or Lynn Poulos at .(JavaScript must be enabled to view this email address).
Source: http://www.startek.com/news/title-5-healthcare-trends-to-watch-in-2016
Publish Date: March 8, 2016 5:00 AM
---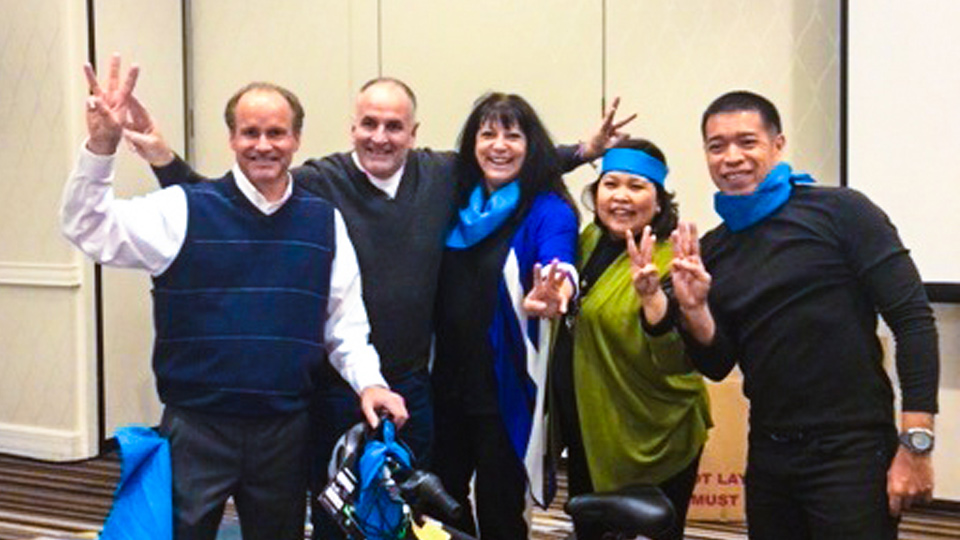 What do Olympic athletes and STARTEK's team members have in common? Both are determined, focused, committed and have a very strong work ethic – they are great team players and love what they do.
The annual STARTEK Leadership Summit brought leaders from across the company to Denver to discuss STARTEK's strategic objectives and measurements of success; each department's vision and goals; and how to empower each individual's role in the organization.
A few key discussions focused on ways to disrupt the traditional BPO model and how our current offerings led to being the most "Trusted Customer Engagement BPO". From networking to team building exercises and bowling to an Awards Ceremony, the weeklong event united the company and produced many great ideas for growth and built stronger internal relationships.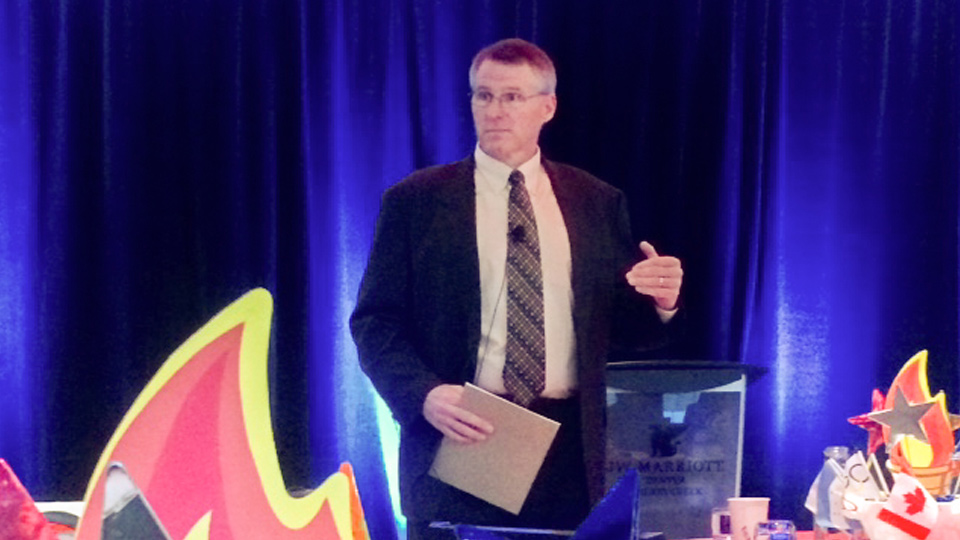 Above: Chad Carlson, CEO, kicking off the Summit
Highlights That Stood Out:
STARTEK invited a special guest to the Summit, 1998 Olympic Gold Medalist freestyle skier, Nikki Stone. Not only did she bring her Gold Medal for photo opportunities, she spoke about leadership and the importance of never giving up, specifically citing her Olympic story.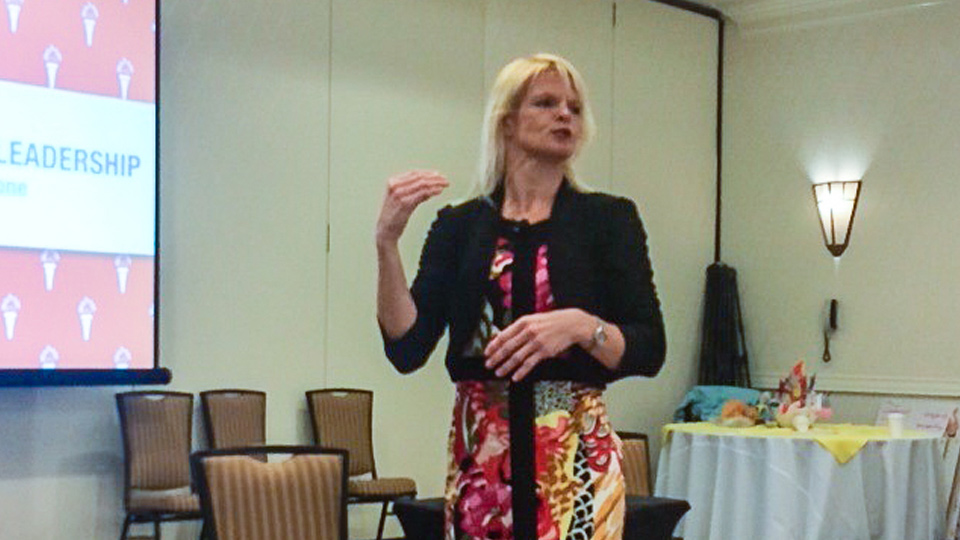 Above: Nikki Stone discusses leadership
Nikki discussed her motto, the "Turtle Effect", that in order to be successful, you must be soft on the inside, have a hard shell, and be willing to stick your neck out. Her presentation was highly interactive, dynamic and was enjoyed by all.
Additionally, the team building exercises were one of the favorite activities of the Summit. This year's challenge was to build bike. Each team came from different functional areas across the company and earned pieces of the bike by completing challenges that focused on STARTEK's vision, values, capabilities and background. Teams competed in word search, Q&A, a word puzzle, and each team created name along with a performance – think skit, song, dance, etc. – that incorporated the team name.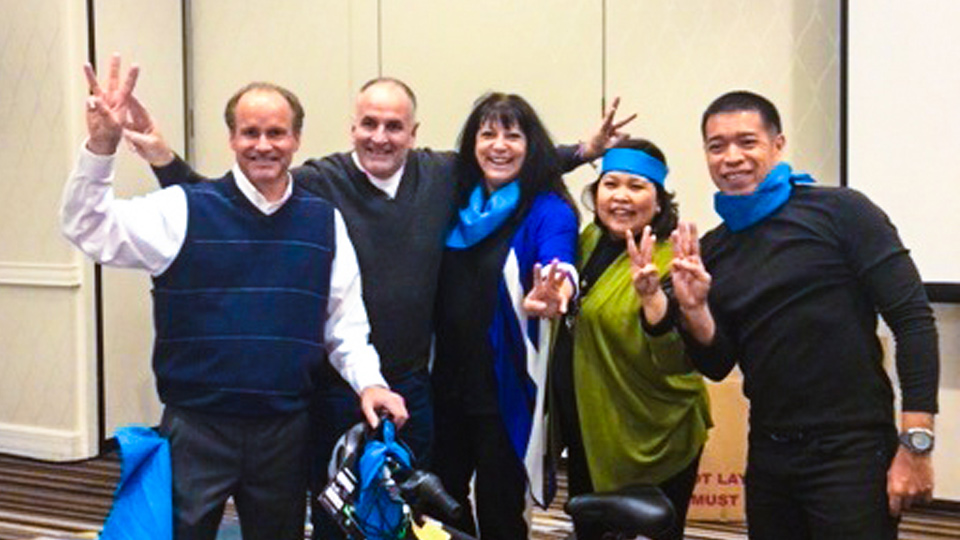 Above: Team Blue, comprised of Randy Fischer, John Hoholik, Marsha Bogart, Tess Tijidor, and Eric Concepcion.
The Summit wrapped up with an Awards Ceremony on Thursday evening with Jennifer Newton receiving the prestigious 2015 President's Award for her positive, significant, measurable and sustained impact on STARTEK and its clients' business. Jennifer's extensive company knowledge, responsiveness and professionalism has made one of the single biggest impacts to the company. Congrats Jennifer, it's truly a pleasure to work with you!
Additional 2015 STARTEK Impact Players include;
Mario Baddour – Corporate Vice President, Operations

Chris Black – Myrtle Beach Site Director

Chris Bondoc – Makati Operations Manager

David Bullock – Corporate Director, Account Management

Linda Chambliss – Corporate Vice President, Operations

Erin Contreras – Corporate Sr. Director of Compensation, Benefits, and HRIS

Sol Cruz – Makati Senior Operations Manager

Mindy Cubrich – Greeley Site Director

David Deluna – Tegucigalpa Director, Operations

Aves Fermo – Makati Senior Project Manager

Josh Harris – Corporate Director, Real Estate

Roland Hessen – Mansfield Senior Operations Manager

Jane (Frances) Hidalgo – Iloilo Senior Operations Manager

Paul Higdon – Corporate Director, IT PMO & TAM

Chris Higgins – Grand Junction Site Director

Arika Isaacson – Colorado Springs Operations Manager

Saeed Jamshidinezhad – Corporate IT Support Services

Becky Johnson – Corporate HR Generalist

Dwain Kent – Corporate Director, Professional Services

Shelley Kwik Mitchell – Frontera Verde Director, Training and Quality

Jason Lamacki – Corporate Director, Account Management

Gerald Lucas – Mansfield Operations Manager

Tom Luther – Mansfield Site Director

Jay Mathewson – Corporate Director, PMI

Thangie McDermott – Jamaica Senior Operations Manager

Mark Munsayac – Iloilo Director, Operations

Jennifer Newton – Corporate Director, Financial Planning and Analysis

Joy (Christine) Rivera – Angeles Senior Operations Manager
Information Technology Team – Corporate
Wayne White

Marsha Bogart

Jamie Vernon

Miguel Bonilla

Alan Castaneda

Don Davis

Mike Ely

Mark Schneider
The annual STARTEK Leadership Summit was a huge success and brought a greater sense of collaboration that provided a jumpstart on several cross-functional initiatives for 2016!
Source: http://www.startek.com/news/2016-startek-summit-ready-to-soar
Publish Date: February 18, 2016 5:00 AM