Synthetix - ContactCenterWorld.com Blog
Page: 1 | 2
Seventeen is the media world's go-to age of bittersweet nostalgia. This important age not only has its own magazine but is often referred to as the gap between adulthood and childhood that should be seen as a huge growing experience.
Although most 17-year olds will be experiencing their first year of entering the world on their own, Synthetix is celebrating respected maturity within the AI and online customer service technology sector. We've been revolutionising online customer service with our effortless integration of AI-powered customer contact channels like Virtual Agents (Intelligent chatbots), Live Chat, Visual IVR, Intelligent FAQ Search, Agent Knowledgebase and Email Management. We even empower developers to create their own online customer service tools through our APIs.
Noticing our founders displaying a few emotional tears allegories, when blowing out our birthday candles, everyone at team Synthetix felt proud and an immense sense of achievement, especially since even during Synthetix's humble beginnings, with no outside investment, we've had the privilege to work with some of the world's most innovative brands such as the London 2012 Olympics, the BBC, Samsung and Ford (to name just a few). The client list today still boasts impressive names, albeit a lot longer, and we still have a personal relationship with each brand on our prestigious list.
When you think back 17 years ago what do you remember? Here's a few highlights team Synthetix remembers (albeit, that some of us where still in nappies)
17 years ago, you needed to physically attach a phone line to your computer to access the internet - scary but true.
Hotmail email addresses were de rigueur and the gmail domain was owned by Garfield.
Mobile phones had antennas or cool flip screens, they weren't really 'smart 'and we used them to make phone calls and send an occasional SMSs.
And online shopping wasn't really that popular and quite limited, especially when it came to payment (think paper cheques and fax).
Please feel free to share your memories.
So, until next year's big 18th birthday, cheers to the next exciting year!
01001000 01100001 01110000 01110000 01111001 00100000 01000010 01101001 01110010 01110100 01101000 01100100 01100001 01111001 00100000 01010011 01111001 01101110 01110100 01101000 01100101 01110100 01101001 01111000 00100001!
Source: http://synthetix.com/blog/EN/posts/Synthetixturnsseventeen.html
Publish Date: May 14, 2018 5:00 AM
---
Customer experience in one industry sets the bar and shapes expectations for all experiences. This has never been more true and applies to many aspects of our lives.
I wonder how many people have walked into a hair salon, clenching a photo of what they would like their hair to look like, just to walk out crying, disappointed that their expectations were not met in the mirror? And how many blame the hair dresser's skill, not the fact that maybe the style or colour just doesn't fit the shape of their face or skin tone? This begs the question: Should a stylist simply follow instructions from the customer or should they advise (as they are the experts) customers to try something more suitable?
Customer support is not exempt from customer experience or expectations. And businesses have responded offering a plethora of communication channels to customers for support. Why is then that managers are struggling to tie tech investments to improved operational outcomes or the growth of their business through efficiencies and improved customer experience?
It has become increasingly apparent that many channels are being bolted on with little or no consideration for how they are integrated with the rest of the organisation. For the customer, the existence of siloed channels can be apparent in a variety of ways, such as inconsistency in actions from channel-to-channel; different tone of voice; duplication of messaging; or having to start the conversation anew every time it shifts to a fresh channel.
With a huge 82% of customers having stopped doing business with a company because of a bad customer experience, the message is clear: Organisations that cannot provide a seamless experience across multiple channels are in danger of losing customers to those businesses that can.
These free guides offer practical advice from improving agent productivity, NPS or CSAT scores to busting the operational silos to deliver consistent customer experiences across multiple channels.
Murder on the

dance

high street shop floor.
Web chat - 5 killer reasons why you are doing it wrong
Virtual agents - to bot or not?
Source: http://synthetix.com/blog/EN/posts/Areeffortstoreducecontactcentrevolumesharmingyourcustomerexperience.html
Publish Date: April 16, 2018 5:00 AM
---
Us Brits sure love talking about the weather, but the past week the weather has headlined the news non-stop. Burst water pipes, flooding, snow and sink holes appearing because of the weather has left thousands of people in distress, unable to commute, some without water and sewage facilities, cut off from the rest of the world.
Jerry White, Head of Water Production at Thames Water said that last Saturday has been the busiest day of the winter so far for the company, when their customer centre received 2,500 calls, with 3,000 calls over the weekend as a whole - 30 times more than the daily average. A spokesperson for the company added that it had received more tweets in two days than it normally would in two weeks.
However, it's not just utility companies receiving an influx of contact. Emergency services, charities, defence, and retail organisations are all under pressure as the chaotic weather continues to disrupt lives. And listening and reading the news, some companies are better than others when having to inform and respond to contact with some companies heavily criticised for their lack in keeping people informed.
With most of us today expecting the majority of customer service interaction to happen in an online environment, one would think it makes sense for companies to invest in web self-service, virtual agent, or live chat facilities to answer customer queries, leaving contact centre agents to deal with more complex issues. However, in this world where we use our smartphones and tablets to update us on the news, to query the time it will take to commute to work, to keep in touch and to 'survive' in this digital age, many companies still struggle to live up to customer expectations when it comes to support.
Expanding support into multiple online channels not only allows companies to offer real-time, consistent, and up to date information in a cost-effective manner but reduces the stress levels in contact centres.
Why not download these short, handy, and free guides that offer insight for businesses wanting to invest in effective digital support channels?
Multi-channel Online Customer Service for Dummies
Virtual Agents for Dummies
Web chat - 5 killer reasons why you are doing it wrong
Virtual agents - to bot or not?
Source: http://synthetix.com/blog/EN/posts/Badweathercausingcustomerservicehavoc.html
Publish Date: March 5, 2018 5:00 AM
---
The severe weather and storms this March has created havoc throughout the UK. Heavy snow not only had some commuters spending hours in their vehicles, or having to be rescued, train, flight and bus cancellations has resulted in an unprecedented surge in commuter enquiries. And with further weather warnings being issued by the Met Office, the increased demand on customer service departments is set to continue.
And it's not only travel updates required by commuters. With staff unable to commute to work, some businesses are struggling to operate efficiently. The convenience of our always 'on' online world has changed the way in which we interact with businesses as we expect to be able to communicate with them over multiple channels when we want to.
With the rapid rise in the use of mobile devices, 24/7 support is within reach to those businesses eager to achieve operational efficiency, by utilising digital channels such as Virtual Agents, web chat or web self-service, especially during unexpected circumstances.
Digital channels allow businesses to maintain high levels of service during peak and off-peak times. Web self-service options and Virtual Agents don't get snowed in. And kudos to those using web chat via agents working from home - an often-overlooked advantage of chat over voice.
Businesses cannot risk being stuck in the past, however many are still finding it difficult to adjust to advancing technologies.
We've put together concise free guides and practical advice on implementing web self-service, Virtual Agents or web chat which you can download here:
Multi-channel Online Customer Service for Dummies
Virtual Agents for Dummies
Web chat - 5 killer reasons why you are doing it wrong
Virtual agents - to bot or not?
Source: http://synthetix.com/blog/EN/posts/Icycustomersupportbecauseofsnow.html
Publish Date: March 2, 2018 5:00 AM
---
AUSTIN, TEXAS, January 9, 2018 -- No longer new players in the U.S, Synthetix is set on expanding their already phenomenal global growth to address some of the very specific issues faced by utilities in the U.S.
Already the No.1 supplier of self-service and knowledge software to Western Europe's utility sector, Synthetix systems are helping to support and serve more than 28.4 million customers, resulting in increased customer satisfaction and massive reductions in complaints. Synthetix offers Electric, Gas and Water retail/distribution-specific packages for the U.S. utility sector in three different tier levels. These different levels include options like a ready-populated knowledge-base of the most asked questions by utility customers, simple pricing and straight forward implementation of days, not months.
Adam Ashcroft, Director at Synthetix said "We are confident that we can offer scale, resources, knowledge, and a pricing methodology beyond what's possible for any individual utility or new entrants into this sector to replicate."
With Accenture reporting that utilities can save between $1-3 million through self-service technologies, Synthetix hope to assist in transforming online customer service delivery for both IOUs & PUCs that are under the extensive pressure to continuously reduce costs and improve operational performance to remain profitable and to achieve sustainable growth.
Synthetix provide a Value Opportunity Assessment free of charge to US utilities to assess impact and quantify return on investment as the initial starting point.
About Synthetix:
Synthetix Ltd is a leading provider of multi-channel utility solutions, providing knowledge-base software for web, mobile, e-mail, live chat, social and contact center customer service. Founded in 2001, Synthetix has unparalleled expertise in the field of online customer service design and deployment.
The company has become the customer experience web usability technology choice for global brands including; Southern Water, Virgin Holidays, Walgreens Boots Alliance, Best Western Hotels, General Motors, Ford, Ben & Jerry's and the London 2012 Olympics.

More information and pricing >>
Source: http://synthetix.com/blog/US/posts/SynthetixsettoaddressveryspecificissuesfacedbyutilitiesintheUS.html
Publish Date: January 10, 2018 5:00 AM
---
I really looked forward to watching Wimbledon last week. Don't we all love a good game? However, as a loyal fan, the nail-biting joy of watching tennis was spoilt for me, as I had to turn down the sound to be able to focus on the game rather than the disturbing noises made by some players.
This reminded me how some businesses on-board new digital service channels. They might deploy a new channel simply to keep up or intimidate the competition, but forget that their customers will be the ones using it. Businesses must be 'present' on their customers' preferred support channels. But mere presence isn't enough: customers expect their experience to be equally swift no matter the means they use to get in touch with a business.
Let's leave the noise for the crowds.
In the old world, you devoted 30% of your time to building a great service and 70% of your time to shouting about it. In the new world, that inverts." - Jeff Bezos CEO of Amazon
The game of tennis bears many similarities to a business. Both are painful to watch when their performance isn't up to scratch. And not being on top of your game can lose you valuable customers or fans.
Self-service
Although the aim of the game appears quite simple - keeping the ball within the bounds of the court, but out of an opponent's reach - the point scoring concept can make it hard for a new viewer to keep track of what is going on. And in business, on-boarding new digital channels for customer support might seem simple enough, but there is so much more to online support than just providing customers with a means to contact you.
Think about the last time you bought tickets for an event (maybe Wimbledon). Did you drive to the venue, maybe pitch a tent to wait in line for tickets, or did you register online to buy tickets and have them printed or emailed to you after a few simple clicks? If you're like most people, the self-service online option certainly makes more sense. The same can be said about customer support. Overwhelming statistics across industries state that 81% of all customers prefer to self-serve answers to their support queries, before having to speak to an agent ~ Forrester
Forrester also reports the cost of a self-service query on average costs less than 10 pence, while the average cost of human aided support (phone, e-mail, or webchat) is more than £5.37per query for a B2C company and just under £10 for a B2B company.
Given the huge potential benefits with using self-service tools to enhance customer satisfaction and reduce costs, businesses have much to gain by implementing web self-service technologies. With major advances in NLP architype, self-service technologies have been enormously effective at removing low-complexity issues from the agent support queue.
Agent Knowledge-base
But herein lies the challenge though: As customers self-serve simple issues themselves, frontline support agents get increasingly more complex queries and issues customers can't solve on their own. So, what's the problem?
Some companies that have focused on new self-service technologies, underinvested in agent support. With the absence of an agent knowledge-base supporting contact centre agents, inconsistencies in answers lead to both customer and agents getting upset and frustrated.
When agent numbers increase from 25 to 125 during the Christmas season, one of London's leading upmarket department stores are still able to maintain high levels of customer service. Using a Synthetix knowledge platform, temporary customer service agents can be trained rapidly, with the assurance that they are delivering correct and consistent information to customers over telephone and webchat channels.

Retailers of this type see a huge percentage of their online business crammed into six weeks each year, which makes its critical for their customer satisfaction rates to remain consistent throughout this surge during festive months.
Businesses that have invested in a contact centre agent knowledge platform have reported:
Agent training times to be reduced by 30%
Average call handling times to be reduced by 30% - 50%
Call abandonment rates to be reduced by circa 20%
Certain types of questions via telephone and email to be reduced by circa 80%
However, it's important that your omni-channel game plan integrates digital support channels with each other.
Virtual Agent / bot
Remember when "there's an app for that" was a popular catchphrase? Now, as customers' smartphones fill up with apps they've only used a handful of times, and businesses try to reach consumers while they're online, the zeitgeist has shifted to "there's a bot for that."
The most exciting thing about a bot or Virtual Agent as a medium, is allowing humans to step in when needed. Bots in themselves aren't revolutionary - we've had phone trees and robotic dialogues for a while - but when paired with human intelligence for tasks a Virtual Agent can be a powerful tool.
Virtual Agents are not only upping the personalisation stakes. The hybrid approach of blending AI with human support enables contact centre agents to focus on complex customer queries and transactions requiring an emotive connection. A Virtual Agent, when deployed correctly, with a set of specific goals, can generate leads, increase sales, and grow a business in a big way, switching on an entire additional support channel, and this is only the beginning!
But don't build a bot just to follow a trend; build a bot if it helps you solve a problem better, or get to market faster.
Conclusion:
Implementing a successful omni-channel strategy is tricky.
In tech years - Synthetix are pioneers. We have been creating 'New World' customer experiences, revolutionising online customer service with our seamless integration of customer contact channels such as Virtual Agents, FAQ search, live chat and e-mail management.
We've put together a selection of concise resources to share our wealth of knowledge and best practice tips from our customers to cut through some of the hype surrounding new and existing online customer service tools.
Embrace the shift, don't get left behind.
Multi-channel online customer service for Dummies

Why a Virtual Agent is the must-have catalyst for enterprise business transformation

Virtual Agents for Dummies
Source: http://synthetix.com/blog/EN/posts/Getyourgameonwiththese3powerfulcustomerservicetools.html
Publish Date: July 19, 2017 5:00 AM
---
London, 26 April 2017: - The Trampery Old Street, a workspace, members club and event venue, located in an iconic location on London's Old Street played host to our Spring event focused on creating new engagement and revenue generating opportunities through Virtual Agents and new social strategies.
The half day event demonstrated to businesses how they could transform their online customer experience through a compelling omni-channel strategy which included Peter McKean giving exclusive top tips on the effective deployment of Virtual Agents. Expert, Luke Todd from Gumtree shared his insights about the inevitable disruptive impact of social contact channels and how Gumtree overcame and tackles these challenges.
Attendees enjoyed the interactive workshops which helped them to discover, discuss and predict future challenges and successes of effective online customer service delivery.
Lunchtime was spent networking over scrumptious food, in this relaxed environment with access to the speakers and other experts within the industry.

Adam Ashcroft, Marketing Director of Synthetix said "The feedback from those who came along has been fantastic. We are looking forward to our next event as it's clear that the rapid advances in technology, and Virtual Agents , have even the most seasoned customer experience professionals enjoy the insight and re-education into opportunities to deliver great customer experiences across multiple contact channels."
Source: http://synthetix.com/blog/EN/posts/Deliveringcustomerservicethroughartificialintelligence.html
Publish Date: May 5, 2017 5:00 AM
---
Is this 1995 all over again?
Early adopters of the World Wide Web were primarily university-based scientific departments or physics laboratories. The world only starting paying attention in 1992 when new generations of web browsers joined the Nexus WYSIWYG HTML editor.
Who knew that Clifford Stoll - a famous US astronomer and author - would regret his dismissal of the hype around the internet and its future. Constantly evolving, today, almost 4 Billion people access the web daily. It has become such an integral part of our everyday life, that some would say we can't live without it.
Artificial Intelligence, Virtual Agents? Bah!
Just like in 1995, this year has seen AI, and in particular Chatbots and Virtual Agents take the crown for creating hype and excitement.
Views on the maturity of this type of technology as shown in Gartner's Hype Cycle might have many businesses wondering if they should wait to invest or not at all, especially since predictions of Virtual Agent technology's game-changing potential have been circulating since 1995.
The truth is that text analysis and natural language processing are getting better all the time. The list of queries that can be answered, and tasks resolved without human interaction, is growing.
Automation is not coming, it's already here.
Back to the future
Self-serving answers when they need assistance is not a new concept anymore, in fact customers expect seamless customer experiences across desktop, mobile and social channels. This is not news to businesses either and most will have incorporated - or are looking to integrate - a powerful intelligent FAQ system into their customer service/experience strategy.
So, what's the deal with Virtual Agents?
Virtual Agents are not only upping the personalisation stakes. Virtual Agents, when deployed correctly, with a set of specific goals, can generate leads, increase sales, and grow a business in a big way, and this is only the beginning!
The question is, are you a Clifford Stoll or would you like to find out more about all this hype?
Join us for a Virtual Agent 'Bootcamp' - To Bot or Not
What's just hype around artificial intelligence and Virtual Agents. What is real and what isn't?

Discover how new social channels like WhatsApp and F/B messenger alter the dynamics of 'traditional' channels.

Best practice to build a successful IVA deployment: The inevitable disruptive impact of chatbots and Virtual Agents but also how companies can use them to create new engagement and revenue generating opportunities.

Workshop with similar businesses and find out how they handle the challenges and pitfalls within their current online customer service ecosystem.
Claim your pass to this insightful event.
Source: http://synthetix.com/blog/EN/posts/virtual-agent.html
Publish Date: March 30, 2017 5:00 AM
---
Politicians, representatives of the people, aim to serve their country to prosper economically and ideologically.
Team Synthetix had the honour of meeting Sir Allen Haselhurst, our MP on Monday, 13 February. Not really knowing what to expect, he had a calm and approachable manner. He discussed with Synthetix, the challenges faced by many of the UK's businesses, especially after the volatile events of 2016 which is set to impact greatly on the future of many businesses.
Interested in exploring the online customer service software solutions that Synthetix develops, how it enhances online customer support, and save our customers time and money we used the Utility industry as an example to explain what we do.
He was impressed that 40% of all the large UK water companies use online customer service technology from Synthetix and that 5 ranked in the top 10 for customer service in 2015-2016.
Collectively this means our utility clients have 23.62 million customers who might need assistance or answers (and that's just utilities). We are proud to say that many of these customers' issues will be resolved using Synthetix web self-service, live chat or dynamic web forms, and even when customers do have to speak to an agent, the Synthetix Agent Knowledge-base will assist agents to answer customer queries with confidence, regardless of the channel they use to contact their utility provider.
If Synthetix were in politics - the highest, rung of dignitaries in a country - we are convinced that our portfolio of brands would vote for our seat in Westminster. We are not just fanatical about our customers, but advocates of the creation of exceptional customer service. Imagine a nation full of happy customers - just putting it out there.
We are so proud of what we have achieved in the last 16 years. In fact, apart from the suite of online customer service tools we have developed up until now, we have been trend setters. We were pioneers of Virtual Agents as a concept, which seems strange with the industry finally catching up to the idea.
We have a personal relationship with each of our customers across a wide range of industries and we are very looking forward to the next 16 years of creating cutting-edge online customer service solutions, leaving the politics up to others.
Why not attend one of our best practice events in London to network with like-minded industry peers, hear from industry experts and workshop with some of the biggest brands in the UK?
Our next event is 26 April. Find out more here.
We would hate for you to miss out.
Source: http://synthetix.com/blog/EN/posts/Politicsofcustomerexperience.html
Publish Date: February 22, 2017 5:00 AM
---
The third week in January had Birmingham host the Utility Week Water & Energy Conferences, with industry leaders delivering their thoughts on the biggest disruptors and trends that will affect those within this industry.
A regulated industry, players within the Utility industry eagerly anticipate the yearly figures in reports from Ofgem and Ofwat. We've done some research into the latest statistics and it's clear that utilities continue to face many challenges when it comes to customer expectations. (Download the infographic)
As consumers, we've become accustomed to a certain level of service which means we don't just expect an uninterrupted supply of power, gas, and water, but better responsiveness whenever we require help. Meeting these needs often require utilities to invest in more resources, or does it? However, before utilities can determine how to develop the ideal customer experience, they must decide what that term means to them; customer experience means different things to different industries.
And whilst understanding the elements of the customer experience strategy is a good first step — successfully implementing it is another. In this blogpost, we will look at 9 key points that can assist utilities to positively translate their customer experience strategy into action.

Plan for the worst-case scenario
High call volumes come at times of crisis. Having the right technology in place to support contact centre staff is imperative.

Plan to be flexible
The contact centre is only one contact channel available for customers – dependent on the nature of the enquiry, would it benefit the company and customers to handle enquiries across other channels like Virtual Agents, Live Chat, Dynamic Web Forms, FAQ self-service or Social channels.

Be integrated
Are all contact centre staff up-to-date with the latest information and how is this maintained through technology? When staff shifts change or if they leave, does it affect the transferral of knowledge – how is this communicated. Do you have an Agent Knowledge-base?

Enhance resources
Given all the tools needed (such as a cloud contact centre solution), is it possible, in times of crisis, for temporary and non-frontline staff to be used as agents following minimal training?

Be pro-active
Avoid the need for customer to call in the first place. Is there another channel by which the cloud answer their queries? Push out service updates via social media to communicate with customers in advance of any issue to minimise contact?

Measure and control
Quickly and efficiently responding across contact channels to customer queries is key – is there a mechanism in place to monitor customer feedback to improve the quality of products and services and level of response in the future?

Prioritise
Do most customers need support during work hours or do they frequently require assistance out of office hours? Which are the most effective/popular convenient contact channels for customers – focus on these first.

Training
It is imperative that all contact entre staff are trained to handle support, especially during seasonal influxes of contact. Effective communication, getting answers to customer quickly and consistently across all channels, can have a huge impact on how customers perceive your brand.

Prepare to adjust
A legacy infrastructure often risks only noticing failure when all has gone wrong. It doesn't have the ability of gathering granular information to help understand how any issues might be developing. Investigate your infrastructure to see if it should be improved, updated, or replaced by more relevant technology.

Part three of this series will look at 2017 as a whole – will it be 'The Year of Customer Engagement' as predicted?
Source: http://synthetix.com/blog/EN/posts/NewCustomerExperienceStrategyforUtilities.html
Publish Date: January 23, 2017 5:00 AM
---
Today, like many other days, an analyst asked me – as we were one of the pioneers of bots as a concept – if Virtual Agents will be the next big thing in customer experience. Good question …
Synthetix were creating virtual agents for companies like the BBC, Vauxhall, and Ford, comparable to Siri, Cortana and Google Now, before they became the norm. It's true, our Jabberwocky NLP technology has answered millions of customer questions by making sense of naturally (and sometimes, badly) worded questions.
Funny, we were asked the same questions back in 2001 about the rise of the bots, the customer service super-agents that could respond to customer queries in an intelligent manner, 24/7, that wouldn't get ill or go on holiday. Does this sound a little sci-fi yet?
Terminator of jobs?
Self-service has become the long-term solution to meeting customer expectations. In a global report, 'The Self-service Economy', 70% of consumers expect a self-service option for handling commercial questions and complaints. And millennials especially expect companies to keep improving their levels of service, expecting everything to be just a click away - their social relationships, their retail relationships, even their banking and insurance relationships.
A semblance of personal service, NLP artificial intelligence combined with a graphical representation, should be an additional contact channel, not a replacement for human interaction. Virtual Agents should raise the online customer service effort bar, offering customers who wish to self-serve answers, in an engaging, appropriate, and conversational automated interaction.
New BFFs?
Just think about the things we can have Virtual Agents do. They can exercise predictive skills, knowing the intent of your question, and therefore can predict the next. They could answer multiple questions, without getting annoyed, tired, and even with a sprinkle of humour. However, as socialising is part of our human DNA, careful consideration should be given when choosing how they should interact with your customer audience.
Intelligence levels of Virtual Agents are core to delivering efficient customer support. Virtual Agents are not meant to be virtual Agony Aunts. Care should be taken to not encourage deep social conversations, as this might have embarrassing results as Microsoft discovered earlier this year.
Employee of the year
Self-service is a powerful tool, allowing customers to find answers fast. Virtual Agents has certainly made headlines with IBM Watson the latest newsworthy assistant.
Virtual Agents however, do not preclude the need for a personal solution: if self-service falls short, personal contact as a safety net is an absolute necessity. A Virtual Assistant should be 'intelligent enough to trigger a human intervention, recognising that it's not assisting a customer based on the nature and intent of a query.
Back to the future
We've been doing this a long time.
Virtual Agents or bots, if deployed in the right manner, can reduce support costs, encourage self-service, increase customer loyalty, and serve as a branding/marketing tool. And Virtual Agents are not going away soon.
We believe this kind of self-service technology can enhance the customer experience. They can recognise the basic intent of the question and emulate human intelligence, making them capable of taking on a wide variety of tasks including to 'decide' to escalate, fulfil a request, or answer a question.
Why not download our whitepaper about Artificial Intelligence and discover some of the misconceptions about AI, its current state or read more about Virtual Agents in our book 'Multi-channel Online Customer Service for Dummies'
Source: http://synthetix.com/blog/EN/posts/VirtualAgentsABoxofficehit.html
Publish Date: November 16, 2016 5:00 AM
---
Are you prepared for the zombie apocalypse? What would customer service look like in a world full of the undead?
Happy Halloween from Synthetix!
We hope you enjoy this clip as much as we did making it.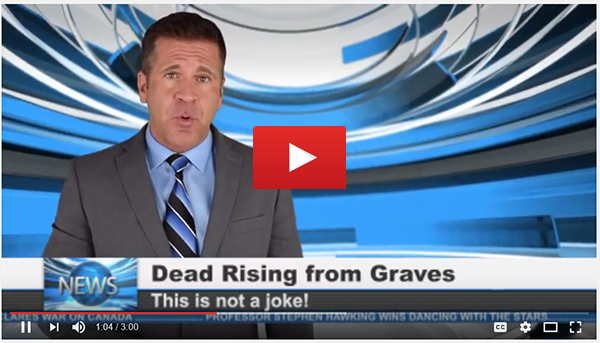 Source: http://synthetix.com/blog/US/posts/ApocalypticCustomerService.html
Publish Date: October 31, 2016 5:00 AM
---
Every time I turn on the news, Rio appears to feature in the headlines. The most visited city in the Southern Hemisphere, Rio is not only hot for most of the year, but seems to be the cause of more than a few hot flushes with regards to the 2016 Summer Olympics™.
As Rio prepares to host the Olympic Games, the media has not been kind in painting a disastrous outcome for the 2016 Games. Many businesses today can associate with Rio's struggle and pressures to deliver on the world's expectations of hosting this event meant to transpire Brazil's emerging market into that of a developed economy.
The 2016 Summer Olympics were awarded to Rio de Janeiro on 2 October 2009. Isn't' it strange that somehow they were still caught out by the sheer scale of the event, the preparations, funding and workforce needed to meet the deadline in August this year?
Unfortunately in business, not delivering on customer expectations can be THE game changer with digital channels making it easier for customers to research and switch to competitor offerings. According to recent Gartner Survey – From 2016, 89% companies expect to compete mostly on the basis of customer experience, versus 36% four years ago.
So what can we learn about delivering on customers' expectations especially with regards to customer service from the 2016 Summer Olympics™?
­­­­­Customer experience heptathlon
It's challenging to deliver on customer expectations is when a brand's understanding of the customer journey is limited. This might have businesses investing in a multitude of customer contact channels to cover all their bases without a clear customer service strategy to support it.
When training to take part in a heptathlon, athletes have to have a clear strategy to perform well in each event. They understand that training alone won't get them optimum results. They need to know exactly when to reserve their energy to not overstrain their muscles, as well as which foods and in which quantities they need to consume at specific times. Only by integrating this knowledge into their training, might deliver them a medal.
This applies to serving customers over multiple channels. Not understanding whether specific channels are fit for purpose, or how they rely on one another will have brands missing the opportunity to create a lasting competitive advantage.

Knowledge is key to delivering consistent and correct information. With a centralised knowledge-base at its core integrated across contact channels such as a website, mobile, social and on agent desktops, quick and accurate customer support even during an influx in demand can be delivered efficiently.
Enter the professionals
The latest upsetting announcement with regards to the Summer Olympics™ makes another good point. Having amateur boxers facing pros, in the words of newly-crowned WBC world cruiserweight champion Tony Bellew, 'is dangerous … To fight a guy with no professional experience is insane.'
Businesses that want to be classed as delivering superior, 'pro' customer experiences will have to engage their customers. A boxing tournament has to deliver on spectator expectations, which won't be fulfilled with a knockout in the first round. They will need a clear strategy, supported by powerful integrated technology across channels and staff with a clear understanding of the objectives that need to be achieved.
Closing ceremony
To deliver on customer expectations, businesses should learn from Olympic athletes.
Continuously review their customer service strategy, as even small changes can have a huge impact on customer experience.
Integrate knowledge across all channels to ensure that information is consistent, accurate and quick to access.
Have a clear strategy in place for the customer service technology they choose to invest in and understand that multiple channels should integrate with each other to create a unified view from the customer's point of view.
Did you know that Synthetix supported LOCOG with the delivery of Web Self-service for the 2012 website, online shop, as well as their contact centre with an Agent knowledge-base?
Why not join us on 23 June, at London Zoo where our experts will share their thoughts on creating exceptional omni-channel like customer experiences? Simply visit this link to register for your complimentary seat.
Source: http://synthetix.com/blog/EN/posts/DeliveringOlympicStandard.html
Publish Date: August 3, 2016 5:00 AM
---
Thursday 23 June was an eventful day in the UK - flooding, train travel nightmares, voting in or out and our customer experience event at London Zoo.
The Omni-channel Online Customer Service | It's A Jungle Out There was a thought provoking, insightful day spent alongside Customer Experience Advocates and Industry Leaders.
Vinay Parmar, Customer Experience Director at National Express, revealed how the adoption of multi-channel online customer service in the National Express contact centre has impacted on first contact resolution rates, customer satisfaction and revenue.
Mandeep Kwatra, Vice President Global Solutions & CX Strategy Leader for HGS, expressed how Knowledge should be the DNA for companies wanting to excel at delivering multi-channel customer experiences. And during our workshop, it became clear that for many companies, omni-channel customer service is still only an aspiration to work towards to, not yet a reality.
Attendees left with plenty of food for thought and some creepy crawlies too, with enough time to vote, in the now historical, referendum.
With the referendum flooding the airwaves like the British weather, like many we were shocked at the results. Without going into politics, we gather from comments and surveys about the referendum, that Brexit will surely impact on many working within outsourcing and in particular the contact centre industry.
Customer service is an essential part of contact centres, and with uncertain times upon us, delivering exceptional customer experience to customers in channels of their choice, could be challenging for brands and businesses aiming to increase customer satisfaction whilst also reducing their cost-per-serve ratio.
But it doesn't have to be.
Unlike the unexpected outcome of the referendum, businesses can prepare themselves for an influx of inbound customer contact by having a clear strategy in place. Most of the time there are smarter approaches than simply employing more agents during busy periods – which is expensive and time consuming to implement effectively. In fact, according to a March 2015 report from Gartner, two-thirds of customer service interactions will not require the support of a human intermediary by the year 2017.
Having a strong self-service strategy can reduce operational costs, drive personalised customer experiences, and increase engagement. Most importantly, having a cohesive knowledge-base across multiple contact channels such as live chat, self-service FAQs and in the contact centre, is essential to deliver fast, consistent and correct answers, ultimately delivering superior user experiences – rapidly allowing users to find what they are looking for.
Self-service as a channel can be accessed 24/7, an RSS feed can push frequently asked questions to be shown first, simple to use and navigate - as its driven by NLP - and users don't have to queue to use it. Should a customer require further assistance, channels like live chat or dynamic intelligent web forms could offer additional support.
Self-service certainly gets the 'yes' vote from us.
Why not attend our next Halloween Special event to see first-hand the positive impact this channel has had for our customers?
For the facts, more information and to vote, we mean register, click here, if you dare …
Source: http://synthetix.com/blog/EN/posts/WillYouGetTheCXYesVote.html
Publish Date: June 30, 2016 5:00 AM
---
Our Queen will shortly celebrate her 90th birthday again in June. Well, one wouldn't be expected to celebrate just once now, would one? And it appears us Brits have royal tendencies too when online customer service is concerned.
New research from Lithium Technologies found that three quarters of UK adults expect their online enquiries to be resolved the same day. And if that didn't make us sound a bit high maintenance, half of respondents stated that they would expect a brand/company to reply within an hour.
Millennials (aged 18 to 24) were by far the most demanding generation in the study, reflecting how tech-savvy generation Ys are driving up expectations in online customer service with 55% of respondents expecting a reply within the hour.
Calm down princess
Interestingly, the study revealed male respondents to be the more demanding gender when it comes to customer service, with 23% expecting an almost immediate response to a query, compared to 15% of women.
Forrester's latest research also emphasise this need we have to get instant answers to our queries. It shows online self-service to be THE preferred channel for customer service over any other channel including phone and email.
Off with the headset
The concept of serving customers over multiple channels is not new. Consumers are no longer reliant on local businesses to meet their needs. The evolution of the internet alongside portable tech such as laptops, smartphones and tablets offers consumers a multitude of options to satisfy their shopping needs.
Enter the new challenge for businesses: Creating consistent and seamless customer experiences across multiple channels.
Companies that are looking to adapt to deliver omni-channel customer experiences recognise that mobile and social platforms have enabled consumers to quickly switch between channels and even use them simultaneously - E.g. Looking at a product review on their phone while they are in the store.
Get on your high horse
So we've put together another exciting, customer experience event focussed on best practice, proven strategies and tips for delivering omni-channel online customer service.
Register one's complimentary seat now at London Zoo on 23 June and join the kings of the customer experience jungle.
Source: http://synthetix.com/blog/EN/posts/OneExpectsOmnichannelCustomerService.html
Publish Date: May 18, 2016 5:00 AM
Page: 1 | 2