5 Tips to Expediting Customer Service Complaint Management - Taking You Forward, Inc. - ContactCenterWorld.com Blog
For customers who are calling to complain, speed is of the essence. How correctly and quickly their issues get resolved will either make them feel valued or unappreciated. Though you might feel that your department's performance at complaint handling is at par and moderately satisfactory, there are always ways to improve and enhance the customer's experience.
Here's what you can do to process and resolve complaints more quickly: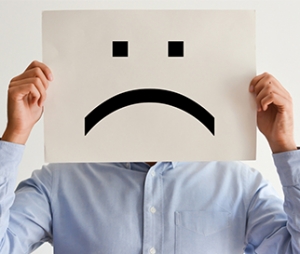 Sort complaints into categories to process them directly through the proper channels
Once customers reach your IVR system, it's best that they're given options for which category their concern falls under. This is to make certain that the customer speaks directly with a specialist that can resolve his concern. This will also lessen the chances of the customer constantly being transferred from one representative to another.
Set clear standard operating procedures for specific issues
Customer service representatives should be aware of what to do for every given situation. Equipping the representatives with thorough knowledge will prevent them from hesitating and becoming disorganized. This means incorporating into the procedures for each situation problem solving, analysis and empathizing. The procedures must also be clear on how to escalate complaints.
Automate whichever processes you can
Don't be afraid to use automation to your advantage. Whether it's through the IVR or online on your website, this gives your customers more options so that they don't always have to wait to speak to a representative before solving their concerns. This will assist considerably in getting minor concerns resolved quickly through self-service and freeing up more representatives to tackle larger issues for more customers.
Update your training programs and re-train customer service representatives when necessary
Identify the weak areas of your representatives and re-train them on the skills they need to enhance. Your training programs also need to be updated from time to time to address common weak areas of representatives and any new challenges. Ensure that they have mastered their product knowledge, can use questions effectively and can empathize sincerely with customers.
Pay attention to your customer's feedback particularly on social media
Social media is especially useful in finding out what customers think of your brand and service. Taking note of what they say and acting immediately on issues is a proactive way of keeping the problem from getting worse. This is also an opportunity for you to redeem yourselves in your customer's eyes as you don't have to wait for them to call you before taking action and when they do call, you already have solutions prepared.
If you're considering outsourcing your customer service department, it is also essential that you choose the right team from a dependable company. Contact Taking You Forward, a call center company in the Philippines with experience in providing excellent customer service and technical support.
Source: http://www.takingyouforward.com/blog/customer-service-blog/5-tips-to-expediting-customer-service-complaint-management/
Publish Date: January 20, 2017 5:00 AM
---
PREMIUM

HigherGround, Inc.
(VIEW OUR PAGE)

HigherGround develops data collection, information storage, and interaction analytics solutions that easily transform data into actionable intelligence, enabling operational optimization, enhanced per...

(view more)

PREMIUM

CTI Software
(VIEW OUR PAGE)

CTI Software is the creator of custom application called Davos, which complements the telephone client solutions with intelligent features such as automated call attendant, call recording and archivin...

(view more)

PREMIUM

Future Gen International Pte Ltd
(VIEW OUR PAGE)

Outsourcing provider of English Call Centre services, Audio Transcriptions, Big Data ETL (Extract, Transform, Load) , Big Data Visualization, Big Data Predictive Model Generation
---
View more from
Taking You Forward, Inc.
Recent Blog Posts:
| | |
| --- | --- |
| Customer Care Challenge: Delivering Bad News to Customers | July 16, 2017 5:00 AM |
| Why Telemarketing Still Works In The Digital Era | June 26, 2017 5:00 AM |
| 4 Factors To Consider When Calculating Number of Call Center Agents Needed | June 5, 2017 5:00 AM |
| 4 Points To Ponder When Winning Back Customers | May 5, 2017 5:00 AM |
| Weekly BPO News: April 18-21, 2017 | April 28, 2017 5:00 AM |
| 4 Reasons Why Sales Needs Storytelling Skills | April 28, 2017 5:00 AM |
| Top 6 Complaints In Customer Service | March 28, 2017 5:00 AM |
| With Outsourcing, Everyone Wins | March 12, 2017 5:00 AM |
| 5 Techniques to Manage High Call Volume In Peak Seasons | February 22, 2017 5:00 AM |
| 5 Tips For Excellent Live Chat Customer Support | February 3, 2017 5:00 AM |
Industry Champion Award Leaderboard