Taking You Forward, Inc. - ContactCenterWorld.com Blog Page 2
With almost everyone owning a smartphone these days, mobile customer service is fast becoming a necessity. Consumers are looking for more options and ways to reach customer service and not just through email or phone. The mobile app is certainly very convenient, plus it can offer multiple features all focused on customer satisfaction and support.
To make sure your customer service mobile app is a success, take note of the following factors:
Simple interface, lesser taps or clicks
Instead of focusing on an attractive theme or design, the focus of a customer service mobile app should be on function. Make sure your app is user-friendly and easy to understand. Plan the menu so that navigating it is quick and simple. Customers want to be able to save time and find the information they need with as few clicks as possible without having to go through multiple pages.
Links to social media accounts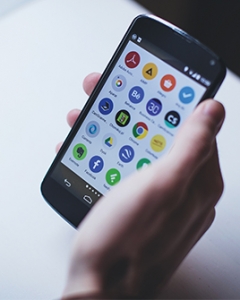 Linking the app to social media networks allows customers to share your content and provide feedback about your service. Customers will be encouraged to voice their opinions and trust that you're interested in what they have to say. This gives you an opportunity to learn more about your customers as well, including how to improve your service and how to enhance your app to meet customer's needs.
Self-service alternatives
Customers are increasingly looking for ways to make purchases or solve their concerns by themselves first without having to wait to speak to a representative. This gives them more freedom on what they want to do and when and businesses can please their customers better by offering this option. At the same time, this feature should provide a way to contact a customer service representative, such as through a link, if the customer should change their mind midway through the process.
Feedback method
App users should have a method for quickly reporting any glitches in the app or to give suggestions on how to improve it. Not only will you have the input of actual users to help you refine the app for an optimal user experience, you will also make your customers feel that you value their insight.
Some offline content
There will be times, no matter how few, when phone users will have problems with their network's connectivity. Consider including some offline content that users can browse through or download so that your app will not be entirely useless when their signal is weak.
Customer care
The customer support feature available through your app needs to be smooth and quick to respond. Otherwise, customers might need to exit your app to call or email a customer service representative instead, defeating the purpose of your app and making the experience an inconvenient one for customers.
With these features, your mobile customer service app can complement and support your other customer service channels as well as marketing programs. If you need help in improving your customer service platform, you can always outsource the task to others. For superior customer service, whatever the channel, whether by phone, email or chat, call Taking You Forward, a dynamic BPO service provider in the Philippines.
Source: http://www.takingyouforward.com/blog/customer-service-blog/6-tips-for-excellent-mobile-app-customer-service/
Publish Date: December 9, 2016 5:00 AM
---
The National Economic and Development Authority (NEDA) has urged the business process outsourcing (BPO) sector in the Philippines to level up and offer services beyond voice. This way, NEDA Deputy Director-General Rosemarie Edillon said the sector can cope with the threat brought by US President-elect Donald Trump who, during the campaign period, vowed to bring jobs back to America. Edillon said the BPO sector needs to move to more non-voice work, and so be able to serve many more markets. The voice component of the sector relies heavily on the US market.
Source: http://www.takingyouforward.com/blog/bponews/bpo-sector-urged-to-upgrade-from-voice-to-survive-trump-presidency-neda/
Publish Date: November 25, 2016 5:00 AM
---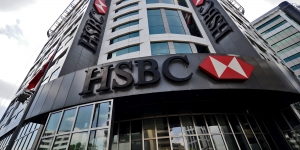 HSBC said the incoming US administration poses a major risk to the Philippines' business process outsourcing (BPO) sector. However, the global bank pointed out that the risks remain manageable. In a report, HSBC said that the risks are mitigated because there is little direct competition with American workers from Philippines-based BPO work, and that President Rodrigo Duterte now appears to have struck a more conciliatory tone concerning future cooperation with the US. The report added that foreign investments in the Philippines will be led by China in 2017, overtaking the US. The bank also increased its 2016 growth forecast for the Philippines from 6.5% to 6.8%, after the higher-than-expected economic expansion in Q3 of this year.
Source: http://www.takingyouforward.com/blog/bponews/trump-presidency-poses-major-but-manageable-risk-to-local-bpo-hsbc/
Publish Date: November 25, 2016 5:00 AM
---
Smartphones have revolutionized the business industry by making almost everything available instantly wherever you are. Companies must do their best to keep up with the competition and with their customers' expectations of having multiple channels available for their customer service needs. Aside from phone, chat, email and social media, company websites should also be designed to optimize mobile customer service.
Here are the characteristics that signify fantastic mobile customer service: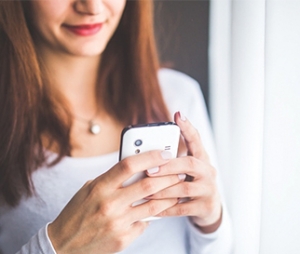 1. Fast and responsive system
As always, when it comes to customer service, speed is of the essence. A less than speedy response equates to time wasted. If your site takes too long to process a request or to move from one page to another, this can be detrimental to the mobile customer service experience. Similarly, if your customer service representatives don't reply to customers right away, these customers might just give up on using your mobile site.
2. Clear and concise content
Your site should provide viewers with content that's short and sweet. Being straightforward and direct without the use of any jargon is best. The value of time can again be seen here. Customers want to be able to comprehend a message or instructions without any confusion and in the shortest time possible. Your customer service representatives should also be on the same page with this one. Their responses need to be just as short, meaningful and easy to understand.
3. Mobile-friendly format
The site should be designed in such a way that all of the images and all content can be clearly displayed whatever device you're using for browsing. These images and text should automatically adjust to fit the viewer's screen size, making it easy and convenient to navigate. The menu, headers and categories should also be carefully planned to make it quick and easy to choose from the site's options.
4. Incorporated with different channels
For excellent and efficient service, your site should also directly lead to your other customer service channels. This makes it easier for users to switch from your website to your app, email or social media accounts whenever they want to. The system you use should be able to record and store information from all channels so that the customer's data is up-to-date and the customer will not need to keep repeating his issue even if he uses different mediums.
To ensure your mobile site or application always offers on par customer service, partner with a call center company that provides excellent and timely service. Taking You Forward, a call center company in the Philippines, offers both customer service and technical support that can be available around the clock to suit your business needs.
Source: http://www.takingyouforward.com/blog/customer-service-blog/4-characteristics-of-fantastic-mobile-customer-service/
Publish Date: November 11, 2016 5:00 AM
---
There are many customer service companies in the industry but not all can be considered first-rate. For those companies that have impressed their clients and customers, they possess certain qualities that lead to their outstanding performance. These attributes mark them as reliable partners that offer excellent customer service. How can you recognize companies like these? Here are the 5 traits of successful customer service companies:
Emphasize accessibility
It's important for customers and clients to be able to reach a customer service representative whenever they need them. Great customer service companies offer different ways to contact them and ensure that they are available when they said they would be. Aside from phone, email, and chat, customers can also be offered other means of finding solutions to their concerns such as via the website. Some companies also distinguish themselves by offering more extensive hours for more convenience so that customers can call in at any time.
Prioritize promptness
One of the most critical factors that customers are looking for in good service is speed. Timely responses are expected, and if the company can reply quickly even on social media, this is another plus. Dissatisfied customers can be still be pacified when attended to promptly and the loyalty of current customers can be gained when they are impressed with efficient service.
Value pleasant service
Great customer service companies have representatives that customers look forward to talking to. These representatives make an effort to be polite and honest in dealing with customers and find ways to help customers resolve their issues. The services these companies offer are also meant to be customized to the needs of each customer. This establishes trust and builds relationships.
Utilize technology
With the use of technology, customer service companies can greatly improve the level of service they provide. It helps them to create more ways to upgrade the quality of the product or service and to offer more services to more customers. These technological advances are usually in the form of website development, communications and software programs.
Analyze and measure performance
To track their progress and areas of improvement, customer service companies regularly evaluate their performance by using different tools and methods. They've set in place evaluation techniques that are based on data and have been proven effective for this purpose. They look at different key performance indicators to gauge the quality of their work as well as gather and study their customer's feedback.
These factors are all signs of a praiseworthy customer service company, one that businesses like yours can rely on. If you're looking for a service like this, Taking You Forward, a rising call center in the Philippines, assures you of excellent and personalized service.
Source: http://www.takingyouforward.com/blog/customer-service-blog/5-traits-of-successful-customer-service-company/
Publish Date: November 4, 2016 5:00 AM
---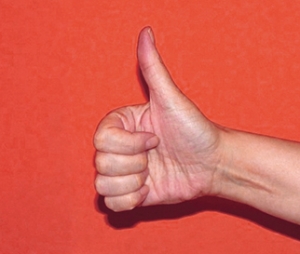 With three billion people or 42% of the world's population being Internet users, you could just imagine what a vast marketplace the World Wide Web is. Around 44% of them are online customers of sorts, having shelled out close to $1.6 trillion in worldwide web sales. Around 52% of Internet users access the Internet from their mobile phones, with an average value of global online shopping orders via smartphone close to $95. For orders via desktop and tablet, it's a staggering $128 and $110, respectively.
What do these numbers mean to you? Or to rephrase the question, how or what do you make of these numbers? A smart and innovative business owner would see them as both an opportunity and a challenge: An opportunity to expand the business online, and a challenge to make the business relevant to the growing number of online consumers. Simply put, it's all about providing the best ecommerce customer service.
Why does exceptional service matter to online customers or to any ecommerce business?
Online customers still need support – You can't expect all online consumers to be tech-savvy, just because they shop online. In a brick-and-mortar store, you help shoppers by answering their questions regarding a product or service or by recommending certain items to them. The same service can be provided to online shoppers as well through live chat, phone inquiries, or emails. When the needed support is not provided, expect no sales at all.
Online customers demand a speedy response – In physical stores, ignore or toss your customers around, and they will surely leave their items behind. It's the same thing in ecommerce sites. If they get no response within minutes, they abandon their shopping carts. What a way to piss off people who spend an hour or two a day browsing for products or information!
You don't want to look bad – Social media makes brands and retailers listen to their customers, or else face a backlash on top of low sales. Thanks to Facebook and Twitter, pissed off online shopper can now share their bad ecommerce customer service experience to more people.
You don't want to lose money – Innovation without fast service is nothing. Aside from a fast website or mobile app, a fast service is what matters to the modern shoppers who seem to be always on the go. Why does it matter? Customers' attitudes are unpredictable. You have a number of competitors in the market and it's now easier and quicker to switch brands.
You want to make more money – Of course, excellent support plus fast service equals more business. Provide your customers a better customer experience – and see your fortunes and company value grow.
It may be easy to put up an online retail store or roll out a new product, but it's harder and more expensive to bring back customers you drove away. So when you are in an online business, customer service first before profits, and not the other way round.
Do you need help in improving your ecommerce customer service? Perhaps Taking You Forward, a dynamic and innovative inbound call center in the Philippines can help. Why not call us today so we can talk?
Source: http://www.takingyouforward.com/blog/ecommerce/5-reasons-to-provide-exceptional-service-to-online-customers/
Publish Date: October 14, 2016 5:00 AM
---
You may have heard about transcription from your colleagues at work or way back when you were still in school. You may have come across people who do transcription for a living or as a requirement in the academe. With a number of people doing transcription, it must be something important then. Transcription is the conversion of any audio or video material into a written or printable document. There are daily tasks in need of transcription – the business meetings at work, the lectures in school, the legal proceedings in court, etc. As it is a niche skill set, most businesses outsource their transcription needs to experts to ensure accuracy. There are 3 types of transcription services. These are (1) Audio Transcription Services, (2) Video Transcription Services, and (3) Specialized Transcription Services.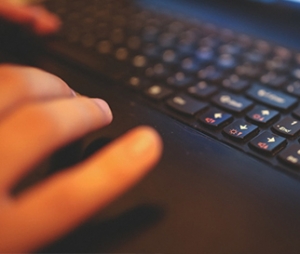 Audio Transcription Services
From the name itself, audio transcription services pertain to the conversion of an audio file of any format into a version that is readable or printable. Examples of this are lectures in class, seminars, call records, radio sessions, etc.
Video Transcription Services
On the other hand, video transcription services pertain to the conversion of a video of any format into a readable or printable file. A common example of this is subtitling. Subtitles are captions found at the bottom of movies or television screens that translate or transcribe what is being heard or said all throughout the movie.
Specialized Transcription Services
Specialized transcription services pertain to transcription needs specific to an industry. It may be in audio or video format. If the material is an audio copy of a court hearing, a person with a background or knowledge of legal terms and jargons is the best person for the job. Examples of this service are Business and Financial Transcription Services, Legal Transcription Services, Medical Transcription Services, Law Enforcement Transcription Services, etc.
Regardless of what type of transcription service is outsourced, depending on the needs of the client, transcription can be done in three ways. Transcription can be done in verbatim wherein every spoken, mumbled, garbled word, emotion, laugh, and so on is transcribed and time-coded in a written format. Transcription can be edited by making the transcript more eloquent and concise via the taking out of all fillers, fixing all grammatical errors, and restructuring thoughts and paragraphs. Lastly, transcripts can be done intelligently wherein all unnecessary noises and words are taken out to make it seem more professional.
Before you decide on transcription outsourcing, figure out first which type of transcription service do you need. Once you have this figured out, base your choices of transcription service providers on your actual need and evaluate which is the best partner for you out of all of them.
Source: http://www.takingyouforward.com/transcription-services/types-of-transcription-services/
Publish Date: October 7, 2016 5:00 AM
---
When you get the latest HDTV set, you probably want to know first how you could turn it on so you can finally start watching your favorite shows. If you are not a techie or if you do not have the slightest idea how to operate this latest model, then the logical thing to do is to read the user manual. The problem is that a lot of user manuals today lack this so-called 'non-technical' approach. Most user manuals fail to clearly explain or illustrate the actual steps in operating gadgets and devices.
The lack of clear, easy-to-follow, and flexible processes is a problem in business. How often do you scratch your head because certain business processes, say customer service, simply do not make sense? As the business owner, you struggle to make all your business processes integrate seamlessly so they run successfully in the background. All your processes must be well established if you want your business to succeed.
Several years ago, businesses started outsourcing their business processes to BPO companies with the objective of saving on overhead costs while achieving their goals and objectives. Now, small, medium, and large-sized enterprises from different industries have accepted business process outsourcing as the most effective and cost-saving solution to sustain their business operations despite limited resources. How does business process outsourcing improve your business processes?
Streamlines processes for easy integration
One great benefit of using BPO Services, such as BPO Services in the Philippines, is you get to streamline your business processes. You get rid of unnecessary and time-consuming steps, leaving you with enhanced business processes that not only get things done quickly but also integrate flawlessly with each other. This makes sure that no data is missed out and that everyone in the organization gets access to timely and updated information.
Standardization of processes avoids any confusion and makes sure that management and subordinates in the company have a clear line of communication to get quality work done on time. You're assured that your business processes are according to industry-accepted practices. An expert BPO provider is up-to-date with the latest industry trends, specifically on streamlining business processes to produce optimized results in the least possible time. Your partner BPO provider knows exactly how to get things done the right way.
Offers flexibility and scalability
Your BPO provider can customize your business processes in such a way that they are flexible enough to handle any type of simple to complex tasks. Your business process solutions can also be scaled up easily to any size of the organization depending on your actual needs and budget.
It is very important to get all your business processes ironed out first before you decide to acquire any new technology, equipment, or manpower. Partner with one of the best BPO Companies in the Philippines. If you are not sure how to make your business processes right, then contact us at Taking You Forward. Let's talk and we will show you how.
Source: http://www.takingyouforward.com/blog/sme/improve-your-business-processes-by-outsourcing-to-bpo-companies/
Publish Date: August 8, 2016 5:00 AM
---
To fully utilize your resources and staff for more important functions, you have decided to outsource your customer service support to a call center from the Philippines. This is a big leap yet a great move for you and your company as you are able to focus more on your core processes and experts are handling your customer service. You are thrilled about the idea of having an outsourced team and you are confident that they will go beyond your expectations.
Since you have embraced the path of outsourcing, it is about time to develop a comprehensive understanding of call center key performance indicators (KPIs). Through KPIs, you are able to measure the performance of a call center and identify the areas they are good at and areas they need to improve on. Learn about these 8 KPIs:
Call Center Status Metrics
The Call Center Status Metrics measures the call center's performance through multiple key variables real-time such as the number of agents logged in, the number of calls being handled, the number of calls waiting, etc.
Service Level
Service Level measures whether the call center is able to perform in alignment with the service level agreement (SLAs). This checks whether the call center is able to answer a percentage of calls within a specified number of seconds as stated in the SLA.
Call Abandonment
Call Abandonment measures the number of times a caller hangs up or disconnects before they can be connected to a live agent.
Average Handle Time (AHT)
Average Handle Time measures the average time the agent spends in a call including hold time.
Agent Schedule Adherence (ASA)
Agent Schedule Adherence measures how every agent makes use of his or her time. Furthermore, this measures the agent's degree of compliance with his or her assigned schedule.
Active and Waiting Calls KPI
Active and Waiting Calls KPI gives real-time information on how many calls are active and how many calls are in queue.
Customer Satisfaction Metrics
Customer Satisfaction Metrics is acquired through various sources usually in a form of a survey. This analyzes the effectiveness and efficiency of the call center through customers' inputs.
Call Resolution
Call Resolution takes note of the outcome of every call. This is a measure of how effective agents are in resolving a customer's concern on their first call.
Through these KPIs, call centers are able to improve on the daily performance of the call center. Knowledge of these KPIs will allow call centers to make data-driven decisions and changes to implement in order to increase customer satisfaction.

Taking You Forward (TYF) is an up and coming call center in the Philippines. A TYF, we measure KPIs consistently and act on the results. We work hardest in providing our customers with awesome customer experience. Contact us today and let's talk about your aims for your customer service.
Source: http://www.takingyouforward.com/blog/sme/customer-service-metrics-8-kpis-to-consider/
Publish Date: July 28, 2016 5:00 AM
---
Today's job seekers are tech-savvy or else tech-dependent, as what the recruiting software company Jobvite can attest from their 2014 study:
27% of job seekers expect to be able to apply for a job via a mobile device.

37% of millennial job seekers (born between 1980 and 2000) expect career websites to be optimized for mobile.

64% of U.S. adults who switch jobs every 1-5 years have searched for jobs or had contact with potential employers via their mobile device.

Among job seekers between 18 and 29 years of age, 54% own an Android phone, while 43% own an iPhone.

43% have used their mobile device to engage in job seeking activities.

Among job seekers using social media for job seeking, 67% go for Facebook, 45% Twitter, and 40% LinkedIn. Other social channels include Instagram (31%), Pinterest (25%), and Snapchat (17%).

28% of millennial job seekers use Facebook to know about a company's culture, while 14% choose Instagram, and another 14% pick Snapchat.
For employers and recruiters, what's to learn from the stats? It cannot be denied that technology offers job seekers and employers benefits in this fast-paced digital world that still grapple with unemployment and economic woes.
Various technologies give people new tools to do things in different ways, and social media is just one of these technologies. It's becoming the most popular tool among employers and recruiters when recruiting and selecting job applicants. It helps make the whole hiring process faster, easier, and more cost-effective. It changes the face of recruitment, giving it a new meaning in the following ways:
Greater ability to connect with top notch talents

– By using social media, employers, recruiters and even recruitment process outsourcing (RPO) service providers can now easily contact and directly interact with the most qualified job candidates. They can also use the tool to weed out unqualified applicants and view candidates' connections and portfolios.

Better understanding of the desired candidate(s)

– If you need to know more about a job seeker than just what's on paper or what they say in the interview, why not peek into their social profiles? That's what 77% of hiring managers and recruiters do. However, you must tread on this carefully: You must never force applicants into providing links or passwords to their profiles or else you risk an invasion of privacy.

Ready availability of data –

No more costly, and time-consuming background checks. No more low quality employee referrals. No more limited references. Social connections can help verify the background of job seekers, and simplify and speed up the background check and referral process. Moreover, it also provides ready reviews of their portfolio.

Wider reach for your job ads –

With social media, you will never have to post job adverts on print media or hire through placement agencies anymore. Social media users will spread the word for you, sharing your adverts with friends who are looking for a job or just simply mentioning them.
The potential to grow your SME or startup with the right employees is limitless, and the possibilities of finding the best talents using social media are endless, so why limit your company's growth or success with traditional recruiting?
Want to know how to capitalize on social media to grow your talent base? Then partner with the right recruitment process outsourcing provider. Taking You Forward, a fast-rising call center company in the Philippines, has both the tools and the strategies to grow your talent base. Drop us a line and let's talk.
Source: http://www.takingyouforward.com/blog/recruitment-process-outsourcing/4-ways-social-media-gives-new-meaning-to-recruitment/
Publish Date: July 28, 2016 5:00 AM
---
Your business is a complex system made up of departments, teams and roles working together to achieve all your professional goals. As the owner, it is your job to make sure your employees are performing well and hitting all sales and performance targets. Since not everyone is directly under your wing, you have trusted people in place to report to you about each department's work. Now, this is how you are able to manage your in-house team. How about those who work for you from a different timezone? How well can you manage your outsourced team?
There are obstacles in managing your outsourced team – (1) their location, (2) difference in timezones, (3) culture differences, (4) varying work ethics and (5) language barrier. But with the direction outsourcing is going, we can say that managing outsourcing is not one tough nut to crack.
Your involvement in the outsourcing process should not end right after the initial phase. Yes, we let BPO providers do their jobs, but it does not mean we fully let go of the outsourced tasks. Passively managing outsourced teams is a big NO but sidestepping your service provider's management should be avoided as well.
Be Involved
For starters, join the recruitment process for you to have an idea on how your service provider selects your staff. When you have this knowledge, you will be able to confirm their selection process or, if you are not satisfied, you may ask them to change or include certain standards. Cementing first this aspect of their service assures you that there will be minimal problems when it comes to the selection of your staff.
Ensure Strong Organizational Structure
Make sure you have the best people leading your outsourced team by involving yourself in the selection. Converse with them regularly over the phone or video calls. Actively manage the relationship in order to address regular changes in your company's needs and to reconfigure the services they provide right away.
Ultimate Visibility
Since it is difficult to hold meetings and conference calls every now and then with your outsourced teams, make sure you have access to all real time performance data directly influencing your company's growth and performance. And if you really need to meet over Skype or Hangouts, having access to these reports will help you jot down ahead all questions and concerns you can ask during your meetings which saves you time and pointless chatters.
Constant Attention
Always have someone working alongside the outsourced team in whatever means possible. If it is not too much of a stretch, you can assign someone to visit your outsourced team quarterly or every six months to personally go over the work, look into the contracts with them for re-alignment of needs and priorities, and personally address issues with your service provider.
Sync up Regularly
Your outsourced team works alongside your in-house teams in certain aspects of the project. To ensure that both teams are not having any problems with regard to working with each other, keep all communications about the project in one location. Also, allow both teams to communicate in real time. Introduce them to one another and clarify both teams' role in the project.
Quality of management is the key component of a successful outsourcing venture. Make sure to partner with a BPO service provider who will allow you and your staff an ample amount of supervision over the outsourced team they have selected for you. Taking You Forward is a call center company from the Philippines who will provide you with such means in the best possible way. Call them today and learn more about their services.
Source: http://www.takingyouforward.com/blog/sme/how-well-can-you-manage-your-outsourced-team/
Publish Date: July 21, 2016 5:00 AM
---
The way businesses engage with their customers has transformed over time. We've gone beyond the digital age that every major organization, even those that are just starting out, have utilized every online channel available in order to provide customers with the needed support. In addition to phone, email, self-service and video customer support channels, live chat has become the most valuable tool for ecommerce businesses and others that have relied on the leads and sales generated by their respective websites. How great is this tool? Why does it work so many wonders? Let's learn about the untapped potential of live chat.
Live chat provides real-time convenience to customers.
When customers browse through your website, they do it at any time of the day – at the wee hours of the morning, very late at night, or over lunch. Now, most customer support are available 24/7, but for most customers, it's too much of a hassle to go make a call, press whatever number the recording asks you to press, and wait for an actual agent to pick up the call. Most of these customers wouldn't want to navigate off your website as well. With live chat, the customer can just type in his or her queries about your products or services, receive the answer right then and there and be done with the transaction in a few minutes with the help of a live chat support agent.
Live chat reduces customer support and sales cost.
Customer support hotlines cost money. Training agents to receive calls, putting customers on hold for extensive periods of time, and not being able to successfully resolve a call is a big blow financially. With live chat, installation is not something too complex to handle. There are just three things you need to be sure of: (1) your live chat support agents know your website by heart, (2) you have all the information you need in the website, (3) and your agents know how to operate the live chat tool.
Live chat improves sales numbers.
When customers are able to get the answers that they need real-time, this becomes a positive experience for them. With a positive experience, it is more likely for your customers to return and purchase more of your products and services. Most of the time, the best way for you to increase your sales is to make sure your customers are treated properly.
Live chat ensures shopping carts make it through check-out.
You may get a number of visits to your website, and yes, they go check your products and services. But do these visits make it through check-out? The number one cause for high bounce rate is always the lack of support. Through live chat, customers get helpful advice and insights regarding their purchases. When a real person walks them through their purchases, customers become confident. They are confident that the product they are eyeing is more likely to be what they are looking for and something that is less likely to be returned. When no one is available to assist a customer regarding your products and services, they will leave the website and the things they marked in the cart.
Live chat provides up-selling and cross-selling opportunities.
When a live chat support agent is able to assist the customer and understand the customer's preferences, the agent is in the perfect position to make personal recommendations of additional purchases. What a way to up-sell and cross-sell! As customers have already shown interest with your products and services by visiting the website, you are able to encourage customers to check out other offerings.
Live chat is one great tool and you should implement this in your websites. Partner with a call center with outstanding experience in Live Chat Support. Work with Taking You Forward today and enjoy the many benefits you will get from their proven track record in Live Chat Support!
Source: http://www.takingyouforward.com/blog/ecommerce/the-untapped-potential-of-live-chat/
Publish Date: July 21, 2016 5:00 AM
---
A financial institution is running out of cash, and a company that aims to guarantee people's financial future is now bankrupt and awaiting bailout. How ironic, and entirely possible for many companies in the financial industry that still cannot decide which processes define their business and which do not.
For insurers who are still trying to figure out the benefits of outsourcing, the axiom "do what you do best, and outsource the rest" should come to mind. It is high time for insurance companies to focus on the activities that best connect them with their clients and meet their needs. For this, they should look to outsourcing as both an opportunity and a strategy that will help them transform their company, operate more effectively and efficiently, offer better services to their clients, and become more financially stable.
To achieve these goals, insurers must delegate to insurance outsourcing providers their back-office and administrative processes, which include:
Customer support

– Ensure better service for your clients by outsourcing your customer support to an inbound call center that can manage customer concerns and queries through multiple channels including voice, chat, email, and social media on a 24/7, 365-day basis.

Telemarketing

– Be efficient not only in operations, but also in customer acquisition. Outsource your outbound sales to a telemarketing expert who can attract new clients and upsell new products and services to existing clients.

Marketing

– For a fraction of the cost of keeping an in-house team, you can already contract an outsourced team of web specialists and online marketers who have the necessary tools and strategies to promote your company across all channels and push your website to the top rankings.

Data entry

– Having to deal with large volumes of data and transferring them to a database-ready format (to quickly verify claims and easily process payments) makes data entry work tedious and time-consuming. Why not outsource data entry to an outsourcing provider that offers exceptional data processing service?

Loan processing

– Why keep a process that is evidently tedious, complicated, and time-consuming? If you want to benefit from a faster, easier, and more economical process that delivers better results and more output, then outsource.

Bookkeeping

– Keeping a full-time bookkeeper won't be worth the money since the task is performed only one or two days a month. To make or save more money, outsource the task of bookkeeping to get better financial reporting.

Payroll processing

– Outsourcing your payroll to an insurance outsourcing provider can ensure the confidentiality of your books. By entrusting your accounts to a trusted and reliable third party, you can protect your account from prying eyes in your company.

Accounts payable/receivable

– Benefit from an outsourcing provider's solutions to process invoices and collect payments more easily and quickly. Minimize the need for in-house resources while cutting the cash cycle short.
For insurers, achieving greater financial stability is not a dream but a goal to achieve in order to set an example for their clients who will one day come to them for their needs.
Is your insurance firm ready for outsourcing? Let Taking You Forward, a Philippine-based inbound call center offering back-office processing for financial businesses, know. Drop us a line and let's see how ready you are.
Source: http://www.takingyouforward.com/blog/financial-services/8-tasks-you-can-outsource-to-an-insurance-outsourcing-vendor/
Publish Date: July 7, 2016 5:00 AM
---
Most call center services seem to be the same. This is far from true. Not all call centers provide the same type of service or the same service quality. Finding the right BPO provider or call center company involves knowing exactly what kind of service you need. Unless they are looking for administrative or back-office support, businesses usually need to outsource a service that they provide for their customers. The type of service a call center provides in relation to your customers can be classified into two broad categories: Inbound and Outbound. Which kind do you need?
Inbound
For inbound call center services, customers initiate the call or contact your company. Agents are expected to answer incoming calls or reply to messages sent via email or chat. These services include:
Retail companies often need customer service in order to provide assistance to customers when they have inquiries, issues or complaints about the company's products or services. Outsourcing this service means someone is always available to answer your customer's queries and concerns. Customer service is conducted via phone, live chat and email.
Customers call in to inquire about a product or service from sales agents who inform them of its features and benefits to help them decide. Reservations or booking is one example of inbound sales, and hotels and companies in the travel industry often outsource this service.
Troubleshooting is a valuable service that companies provide to customers who need help with any computer or technology-related concerns. Customers may need walkthroughs for using the company's website or require more detailed instructions on how to use a certain equipment, for example.
Outbound
On the other hand, for outbound call center services, the company contacts customers. Agents are tasked with making outgoing calls or sending emails to customers. These services cover the following:
Telemarketing is often confused with telesales. The main distinction is that telemarketing is more concerned with generating interest in the product and gathering information about individuals that sales agents make follow-up calls to. The greater part of telemarketing consists of lead generation and appointment setting.
Telesales benefits from telemarketing since telesales agents call the leads generated by the telemarketers. They present the products and services to potential customers during the call and close the deal with them.

Whether you are looking for outbound or inbound call center services, Taking You Forward can provide the best solutions for your business needs. Call us today and learn how to utilize outsourcing to improve your processes and grow your business.
Source: http://www.takingyouforward.com/blog/sme/call-center-basics-inbound-vs-outbound/
Publish Date: June 29, 2016 5:00 AM
---
Complaints and negative feedback are a business owner's nightmare. Complaints from unhappy customers have the potential to discredit us and bring down what we have worked so hard to build. However, there is a silver lining to this ominous cloud. Dissatisfied customers, when managed well, can transform into loyal patrons who will definitely recommend your service. How can you achieve this? The best way is to outsource your customer service solutions to a call center company.
Here are the 5 best reasons why trusting an offshore BPO provider with your customer service can turn complaints into compliments:
An inbound call center is available 24/7.
Knowing that they can call someone and express their concerns whatever time of the day will make customers feel valued. They will feel that you genuinely appreciate their business when you care about their experience.
Your outsourced customer service representatives can provide a quick and timely response.
Nothing will further aggravate an unhappy customer than a slow response. Getting back to them quickly and responding on time will let customers see that we respect their time.
These representatives have been expertly trained to handle complaints.
Your call center customer service team has been trained and coached on the proper procedures and methods for handling complaints. They have the skills and mindset needed to interact positively with challenging customers.
Your call center representatives can execute the solutions more efficiently.
With your team dedicated to customer service and support, they will be equipped with knowledge and resources. They also have the time to focus on resolving your customers' concerns.
The representatives can pass on feedback to the right departments.
Concerns and suggestions are analyzed and then delegated to the departments in charge, which helps you improve your products and services.
As you can see, with the right company taking care of your customer service, you do not need to fear complaints from customers. Welcome them as opportunities to prove your worth to customers and to refine and upgrade your products.

If you would like to know more about how an expert BPO provider can successfully resolve customer's concerns, contact Taking You Forward, a fast-rising and innovative call center in the Philippines.
Source: http://www.takingyouforward.com/blog/sme/outsource-customer-service-to-turn-complaints-to-compliments/
Publish Date: June 22, 2016 5:00 AM