Talkdesk - ContactCenterWorld.com Blog Page 10
Page: 1 | 2 | 3 | 4 | 5 | 6 | 7 | 8 | 9 | 10 | 11 | 12 | 13 | 14 | 15 | 16

Sales development representatives (SDRs) are tasked with the challenging job of convincing prospective customers that their product or service is the best possible solution to all their problems. While all SDRs are guaranteed have the experience of doors slamming in their faces, the truth is that sales is often a numbers game, and some doors will remain open for them. In order to give your SDRs the best chance of getting their foot in the door, your sales playbook needs to be optimized.
Box's former VP of Sales Productivity and current Chief Storyteller, Doug Landis, shared his winning sales recipe during the TOPO Sales Summit 2016 in San Francisco. According to Doug, the perfect sales equation consists of four key components: technology, unconsidered needs, contrast, and insight.
The Perfect Sales Equation
Technology + Unconsidered Needs + Contrast + Insight
Here's how sales development leaders can rethink their strategy by using these four elements to their advantage:
1. Technology
While 37% of all sales leaders name technology as the most effective investment they're making, the other 63%, like Doug, believe that technology is simply an enabler. Technology helps you get to the door but it doesn't help you get inside; That's all up to your SDR. Choose your sales technology wisely, but don't rely on it to make magic happen.
2. Unconsidered Needs
Help customers understand what problems they should be thinking about and paying attention to, or issues they didn't even know they were experiencing. This is what Tim Riesterer, Chief Strategy Officer at Corporate Visions, calls "unconsidered needs."
Doug Landis outlined three types of unconsidered needs:
1. Undervalued Needs
Needs that customers/prospects don't fully appreciate, but are coming faster than they believe.
2. Unmet Needs
Needs that are our customers/prospects don't even realize they have because they've created a workaround or they assume it's annoyance that can't be fixed because they don't know a solution to it.
3. Unknown Needs
Needs that customers/prospects don't even know exist.
How SDRs combine these unconsidered needs with their solution's strengths can make all the difference. Business should seek to be at the intersection of the unconsidered need and the unique strengths of their service or product.
3. Contrast
It's important to paint a contrasting picture for prospective customers – a message that tells them what the problem is and then what the future looks like if they could fix it successfully. It's essentially showing them how their lives look without the proposed solution at present and then what their lives could look like if they went with a new solution.
4. Insight
Provide better insights for prospects and customers. Before asking prospects a ton of questions in a cold email, give them some insight, something they didn't know, a nugget of information. For example, start off with "Did you know that your SDRs are taking 15 minutes to create an opportunity? What if they could reach out to five more prospects in that time?" Give prospects some insight and then ask validating questions.
If you're a sales leader who wants their sales development representatives to connect with more leads and have more meaningful, personalized conversations, then Talkdesk cloud-based call center software is the solution for you. Learn more about what our sales technology can do to improve your team's effectiveness. Start your free trial today!
Source: https://www.talkdesk.com/blog/the-perfect-sales-equation
Publish Date: May 13, 2016 5:00 AM
---

In less than a week, Opentalk 2016 will be upon us! It promises expansive content from innovators in the field of customer experience and an immersive attendee experience. Talkdesk's summit on customer communication is not to be missed!
In the days leading up to the big event, some of our attendees may find themselves kicking around the City by the Bay for the first time. Others will be coming from Silicon Valley or the city itself, so they'll be here, but not as rookies.
We thought we'd provide a list of activities to get both the out-of-towners and the in-the-towners through the weekend. For a list of the more conventional tourist destinations, check out our infographic, "10 Things To Do In San Francisco During Dreamforce."
Here's what the hip kids will be doing in San Francisco the weekend before Opentalk:
"Off the Grid" Friday Night Food Truck Party
When: 5-10 PM on Friday 4/13
Where: 2 Marina Blvd
How does dinner and watching the sun set over the Bay sound? Check out Fort Mason's weekly outdoor food truck bonanza, home to 30 food trucks, live music and a wine bar.
http://sf.funcheap.com/off-the-grid-friday-night-food-truck-party-fort-mason-103/
Free Outdoor Yoga in Golden Gate Park
When: 11:30 AM on Saturday 4/14
Where: 1690 John F Kennedy Dr, Golden Gate Park, San Francisco
Sleep in late and then find your way to San Francisco's biggest park. Spend the Saturday morning before Opentalk relaxing and practicing yoga in a beautiful setting. Beginners, children and dogs welcome!
http://www.purushayoga.org/
SFMOMA Re-Opening Celebration
When: 10 AM – 8 PM on Saturday 4/14
Where: 151 Third Street
You are in luck! The SFMOMA's grand re-opening is happening just a few days before Opentalk. Be a part of the ribbon cutting and neighborhood celebration, then go inside to the newly-expanded museum.
https://www.sfmoma.org/opening-celebrations/
Heart of the City Sunday Farmers Market
When: 7 AM – 5 PM on Sunday 4/15
Where: UN Plaza (Market St. between 7th and 8th)
Grab some local produce, farm products, baked goods and more at San Francisco's independent, farmer-operated, nonprofit farmers market. Open rain or shine.
http://heartofthecity-farmersmar.squarespace.com/
Sunday Afternoon Bluegrass Jam
When: 4 – 7 PM on Sunday 4/15
Where: 453 Cortland Ave
Are you in the mood for a little banjo? Enjoy San Francisco's only bluegrass jam at the Lucky Horseshoe in Bernal Heights.
http://www.theluckyhorseshoebar.com/
And on Monday… Rest up! Your brain is going to be packed with valuable content on Tuesday. Spend the day getting excited for the premiere event in customer experience.
Don't have your Opentalk tickets yet? Reserve your seat now!
Source: https://www.talkdesk.com/blog/5-ways-spend-weekend-sf-opentalk
Publish Date: May 12, 2016 5:00 AM
---

The most successful businesses are data-driven. They are the companies where leadership bases their decisions on preset metrics that they regularly track. Goals are set and adjustments are made with numbers serving as rationale.
All this is great, but how does that play with customer service? When it comes to the touchy-feely aspects of a business, where do numbers factor in?
Many companies use the Net Promoter Score® (NPS) to convert customers' qualitative reactions into actionable data. In this post, we'll explore NPS generally and its specific application to call centers.
What is NPS?
Net Promoter Score (NPS) is a commonly used tool for assessing customer loyalty that was introduced in a 2003 article in the Harvard Business Review. A company's NPS, relative to the scores of their competitors, is a predictor of growth. NPS is ideally an ongoing exercise in the life of a company rather than a one-time test.
There are two types of NPS: transactional and relationship. Transactional NPS is taken immediately after an interaction with a company and is used mostly as an assessment of that particular interaction. Relationship NPS is taken at regular intervals to assess the overall state of the customer-company relationship.
How is NPS calculated?
NPS is calculated based on two questions:
On a scale of 1-10, how likely is it that you would recommend our company/ product/ service to a friend or colleague?

Why?
Respondents answer the first question with a number from 0 to 10, with 0 being extremely unlikely and 10 being extremely likely. Customers are then given the chance to explain their first choice in an optional second question that yields qualitative results.
Scores are divided into three buckets. 0-6 are considered Detractors: Customers who are unhappy and can damage a brand. 7-8 are Passives: Satisfied but unenthusiastic customers. 9-10 are Promoters: Loyal enthusiasts who will fuel growth.
NPS is calculated by subtracting the percentage difference between the Promoters and the Detractors.
Companies can score anywhere from -100 to 100.
What is a Good NPS?
NPS scores vary widely based on a number of factors, including industry and age of the company. Ideally, companies compare their NPS to their own past scores so that they can track progress. Companies can also benchmark against competitors' NPS.
NPS in the Call Center
For many companies, the call center is the heart of their customer service strategy. It is the primary way that customers reach out to their business, which makes it pivotal to loyalty and retention efforts. NPS, then, is a natural fit for companies wishing to improve their call center efforts.
How Does NPS Work in a Call Center?
Call center NPS for a consumer-facing company is often transactional since customers are generally reaching out in a specific instance rather than having regular contact with the company. This means that each call center interaction would be set trigger an NPS survey. How this happens, exactly, would depend upon the call center software being used.
An advanced cloud-based call center software might allow call center managers to create an automatic NPS ask associated with each closed call. This could be tied to agent-set disposition codes. A more disjointed system would require that call center agents manually send out the NPS after each appropriate interaction.
In the case of a call center, the NPS survey can be administered in numerous ways, including telephone prompts after the call, email and text message. Each of these strategies has different advantages. For instance, telephone prompts are never going to be lost in the mail, but it's possible callers will hang up before taking the survey.
How Can NPS Be Used to Improve Your Call Center?
There are seven steps to improving the customer experience in your call center using NPS:
Conduct NPS survey

Calculate NPS

Compare NPS to past scores and/or to competitor's NPS

Thoroughly review responses to "Why did you choose that number?"

Reply to customer responses

Identify key sticking points

Adjust accordingly
The key to using NPS to improve a call center is looking at both the quantitative and qualitative responses. Hard numbers are great, but the reasoning behind the number can only be found in words. Whatever the score, the explanations are where you'll find what you need to improve upon.
Not only can NPS help your call center identify problem areas, it can also aid in goal setting and tracking. NPS gives you visibility into customer loyalty, which can sometimes feel like amorphous, potentially unattainable goal.
Even better than leveraging NPS alone is using it in conjunction with comprehensive call center reporting. NPS, even transactional, is not a quick process. It can't match the speed of real-time reporting. For the health of your call center, it's best to make minor adjustments on the fly and major adjustments as a result of a thorough NPS investigation. The more tools (and numbers) you have at your disposal, the better.
Learn more about using data in your call center by clicking the image below.
Source: https://www.talkdesk.com/nps-improve-call-center
Publish Date: May 11, 2016 5:00 AM
---

Knowing when, where, how and why to outsource your call center or other business processes can be a difficult task. There is no one right time in a business' lifecycle in which outsourcing should or shouldn't be considered as outsourcing can be beneficial regardless of the size and stage of the company. There is not one way to do it or one reason why you should. Given all that, here are some tips on why and how companies should outsource.
Why?
There are so many reasons why outsourcing can be beneficial to a business but here are just a few.
1.Talent and resources
Outsourcing can provide access to resources that might be too expensive or otherwise difficult to obtain. A company is able to tap into the expertise of the outsourcing company and it's highly specialized workforce in a cost effective manner. Good talent can be hard to find, and sometimes, even harder to retain. Then add in the cost of recruitment, training and lengthy hiring cycles and it becomes even more expensive and difficult. Outsourcing can help overcome these challenges and bridge talent gaps.
2. Ability to remain agile and adapt
Outsourcing can also help companies stay up to date with latest and greatest in technological advancements. As technology constantly changes, outsourcing can give businesses an efficient and cost effective way to take advantage of new tools without having to make large investments in new technology and labor. With the right outsourcing partner, businesses can adapt quickly to the constantly changing landscape, remaining agile and flexible.
3. Stay focused on core competencies
Perhaps the biggest and most important benefit to outsourcing is that companies are able to stay focused on their core competencies and key customers. By outsourcing non-core business functions like billing, customer support and data entry amongst much more, companies are able to focus on core competencies that add value to the business' livelihood and continue to innovate and grow.
How?
These is no single formula for the important task of choosing the right outsourcing partner but here are a few tips.
1. Background
For starters, it's important to check the expertise of the outsourcing vendor to ensure they are able to achieve the desired end-result and have the references and past experience to show for it. Businesses should do their research before signing with a partner.
2. Location
When picking the right partner, businesses should consider where the outsourced offices are located based upon their needs. Is there a certain time they need coverage and is there a better time zone for the work? Are they looking for certain language capabilities or cost structures? Every location has it's benefits. For example, TaskUs chooses to build offices in the Philippines for a number of benefits including language neutrality, westernized culture and the availability and high education level of the Filipino workforce.
3. Communication
It's also important to understand how communication is facilitated on a day-to-day basis. For example, at TaskUs, after a new campaign is launched, clients have full access to a dedicated onshore based Client Services Manager as well as access to their campaign's Operations Manager who is based on the floor in the Philippines. That way, clients are able to communicate easily and effectively with our team, who is ultimately their team as well. It's important that communication is open and easy and the outsourcing team is accessible at all times.
4. Culture
Another important factor to look for is company culture. Does the outsourcing vendor have similar company values and beliefs? Are employees treated the way you would treat your full-time employees? Not only is building a strong company culture a huge focus of successful businesses these days, but more importantly, the right outsourcing partner should feel like an extension of the business.
5. Face-to-face meeting
Lastly, it's always a good idea to to have a face-to-face meeting and site visit with an outsourcing vendor before closing the partnership. An outsourcing vendor should have the opportunity to present their expertise and demonstrate their abilities and a company should have the opportunity to ask any questions and determine cultural fit.
We know that outsourcing can seem scary, especially for first time outsourcers. The unknown and foreign is always a scary place to be. But when equipped with the right knowledge and the right partner, there is nothing scary about it. Why expend unnecessary resources doing it yourself when you can count on a reliable partner with specialized expertise and knowledge and the time to focus solely on getting the job done right the first time? From our experience, we know that the right outsourcing partner will feel like an extension of your in-house team and your culture. They will invest in your processes just as much as you do and protect the product and brand like it's their own. They will be available at all times to answer any questions or concerns and won't rest until you feel comfortable and know that you are in good hands.
TaskUs is a Santa Monica-based customer care and back office support company that helps innovative companies provide exceptional customer experiences. We facilitate hyper-growth like no other BPO. Leveraging our deep expertise of digital services, we provide the people, process and technology needed to deliver operational excellence, scale support systems and increase the bottom line. Learn more at www.taskus.com.
Publish Date: May 11, 2016 5:00 AM
---
What is there to say about Zuora founder, Salesforce employee #11 and widely recognized SaaS thought leader, Tien Tzuo? He is an award-winning, well-recognized leader and visionary thinker. He coined the phrase "Subscription Economy" as Zuora's CEO, championing a shift to subscription-based business models and the complex billing structures they inherit. He has spent years working with the best companies in the world to build a platform powerful and flexible enough to fuel any subscription business.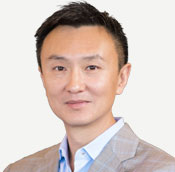 Tzuo will be taking the stage at Opentalk on May 17th. Rather than write a laundry list of his many great qualities, we thought we would let him speak for himself. (After all, that's what he'll be doing on the Opentalk stage in two weeks anyways!)
Tzuo has been interviewed and published in a variety of outlets over the years. Here are a few choice insights that he has provided to the press:
The Subscription Economy: A Business Transformation
Medium || March 10, 2015
"Customers today, especially millennials, see less separation between their business and personal selves and expect their business relationships to be more personalized. They also expect a real-time experience with immediate fulfillment. By definition, subscribers can easily switch service providers, so vendors wanting to earn the loyalty of their subscribers must present on-going value and memorable services that get better and better. To provide this, they must be able to sell, market and deliver based on a clear understanding of subscriber behavior, and they must nurture every subscriber relationship." Read More
10 Questions: Tien Tzuo, Founder and CEO, Zuora
Fortune || June 10, 2014
"I believe success is only 30% based on you and 70% based on the environment you work in. People don't think that way–most people think success is 100% due to themselves. So, pick your environment, pick the company, pick the people you work with, pick the neighborhood, and pick the area. Because that's where you're going to get the opportunity to submerge yourself and to work out your big ideas." Read More
Why This CEO Believes an MBA is Worthless
Fortune || April 27, 2015
"People now expect products to adapt to their specific needs. They expect ongoing value and unique experiences. And they're not as interested in methods as they are outcomes. Stuff they don't teach in Marketing 101." Read More
The Spare Change Startup
Huffington Post || January 18, 2013
"As the business grows, you will gain customers and it's important to track their feedback and what stage they are at in the sales cycle. In the Subscription Economy where your relationships with customers are all important, it is crucial to be able to manage those relationships closely to increase recurring sales and revenues. Services like Salesforce.com and Zendesk will enable you to monitor customer engagement so you can better respond to your customer's comments and needs." Read More
Further Reading
@tientzuo
LinkedIn page
The Zuora story
Crunchbase page
Zuora CEO Tien Tzuo on Overcoming the Problem of 'Product Culture' (Diginomica)
How Zuora CEO Tien Tzuo is building 'the next Oracle' (San Francisco Business Times)
Zuora's Tien Tzuo Had A Big Idea For Software To Drive The Subscription Economy — He Almost Blew It (Forbes)
We are thrilled that Tzuo will be speaking at Opentalk 2016. We can't wait to see what further insights he provides to our attendees.
Don't have your tickets yet? Reserve your seat at Opentalk now.
Source: https://www.talkdesk.com/blog/opentalk-2016-tien-tzuo
Publish Date: May 10, 2016 5:00 AM
---

As Opentalk 2016 nears, Talkdesk's Senior Manager of Field Marketing, Leah Kahn, has been sitting down with select speakers to learn more about the person behind the thought leadership.
She has spoken with Gainsight's Nick Mehta, LinkedIn's John Mayhall and Shopify's Casey Whalen. For this installation of our speaker preview series, Leah spoke with People Rocket Principal Teryn Rikert.
Leah Kahn: Thank you for joining us. We can't wait to hear what you have to say at Opentalk. For all of the five-year-olds out there reading this interview, can you explain what you do to a kindergartener?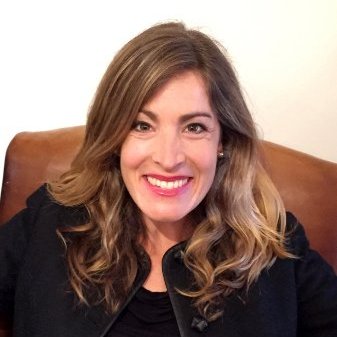 Teryn Rikert: You know how you go to school and you get to play every day? And sometimes, while you're playing, you realize, "Oh! I didn't know I could do that." And then sometimes you bring in your friends and you explain it to them. That's what we do for grownups.
Grownups come to work everyday and do their jobs. Some people are really good at their jobs, but they've lost the passion behind it. We help people find their sense of play and creativity and then infuse it into every part of their job. We want them to have those same, "Oh! I know how to do this" moments and then bring in their friends to play with them.
Leah: If your title wasn't Principal, what would you call your role?
Teryn: Lightbulb Maker and Gamechanger. I like to create that "Aha!" moment that actually changes the way you see yourself and is followed by action.
Leah: What's your spirit animal?
Teryn: Probably a jaguar. I just love big cats. They walk pretty softly, but you can see the power moving within and through them. I like how they embody power in movement without a lot of noise.
Leah: What was your first computer?
Teryn: It was an Apple IIe, one of those big beige boxes with a little hard drive slit in the front. I used to play "Where in the World is Carmen Sandiego?" I loved following this mysterious character around the world to these exotic destinations. Now I'm the one traveling and exploring cultures, languages and people's identities.
My first computer memory was from years earlier. When I was three, I attended a Montessori school. There was a computer game there with a triangle that was meant to be a "turtle." I would type in commands to make the turtle move around the screen. This is a couple decades ago yet I can picture it like yesterday.
Leah: Do you have stage fright?
Teryn: No, I've never gotten it. I did musical theatre from the time I was a very young kid. I think when you're little it's like learning how to ski or ride a bike. You don't know that you should be afraid because you don't have very far to fall.
Leah: What do you think about when you're on stage?
Teryn: I look at the faces in the audience. There are always the skeptics and the people who are nodding and smiling – some are agreeing, reflecting resonance and others are just happy to be there. My favorite thing to observe is a thought bubble followed by a light bulb.
Leah: When was the last time you gave an elevator pitch?
Teryn: I think everyone does elevator pitches all the time. We're always selling our ideas, our dreams, our way of looking at the world. The book "To Sell is Human" by Daniel H. Pink really shifted my perspective on sales. If you think about sales as connecting one another with stories that create value and benefit, it's more compelling to think about how to make those connections than a "sale."
Join Teryn Rikert and a community of customer-centric business leaders at Opentalk 2016. There are 11 days before Talkdesk's forum on the future of customer communication. Do you have your tickets yet?
Source: https://www.talkdesk.com/blog/opentalk-2016-teryn-rikert
Publish Date: May 9, 2016 5:00 AM
---

Talkdesk's customer experience extravaganza approaches. Opentalk will be upon us May 17th. It promises to bring together today's greatest CX innovators and customer-centric business leaders to discuss the future of customer communication.
Our blog has run down a partial list of the amazing speakers at Opentalk 2016 and written individual announcements of others. We've gone into depth about our goal of reflecting on excellent customer experience in our event experience. And we've provided you some hints of what to expect.
This blog post explores one aspect of Opentalk that we have yet to make a peep about… Our exciting product announcements!
Talkdesk cloud-based call center software has always been a breath of fresh air (and innovation) in the stagnant $22B call center industry. In a space dominated by legacy players, our software has always stood out for its deep business tool integrations, easy setup and intuitive interface.
Over the years, our product has quickly evolved from humble beginnings as call center software into a real-time communication platform. We have introduced unassuming yet powerful updates, such as the industry-first intelligent reconnect, and innovative leaps forward, such as comprehensive live reporting.
In 2016, our product release cadence has reached fever pitch. Naturally, we decided to "go big" for Opentalk. What better place to announce the next wave of innovative features designed to dramatically improve customer experience than in front of the world's CX leaders?
What exactly are we going to unveil? Mum's the word until May 17th! We're putting the finishing touches on a few more advancements in the history of our already advanced call center software. Stay tuned to see how Talkdesk is radically rethinking the way we communicate with our customers.
Want to be a part of customer communication history? Join us on May 17th at Opentalk.
Source: https://www.talkdesk.com/blog/opentalk-2016-pre-product-release
Publish Date: May 6, 2016 5:00 AM
---

The Talkdesk team has been working hard day in and day out to make Opentalk an incredible event. Why? We have very high standards for what qualifies as an excellent attendee experience!
With years of combined experience attending hundreds of conferences, summits and trade shows, Talkdesk's marketing team has seen the good, the bad and the ugly. We are hoping to mirror the ideal customer experience in our attendee experience for this event. We're taking our event planning one step further than anything we've seen at past conferences.
Here are five reasons why you should come to Opentalk 2016:
1. Witness Celebrity Speakers
There's no denying that the lineup of Opentalk speakers is fabulous. We sought to offer a holistic experience by inviting speakers that come from different departments and areas of expertise to demonstrate that the customer experience should not be left solely to the support and success teams. Customer centricity should permeate all areas of a company.
We'll have leaders like Nick Mehta, CEO of Gainsight, who eats, breathes and sleeps customer success. We'll also have sales leaders like Emmanuelle Skala from Influitive, who knows there's a greater ROI in focusing on customer retention than customer acquisition. Our speakers come from world-renowned businesses including LinkedIn, JetBlue, Salesforce, Intuit and more. Check out the full lineup of speakers here.
2. Savor Mouth-Watering Food
We have nothing against lunchboxes; we know how busy and chaotic event production can be. But for Opentalk, we opted for an elevated gastronomic experience to mirror our emphasis on the importance of delivering a great customer experience. Have you ever heard of spherification? Your meal at Opentalk will burst with flavor as syrup-filled spheres explode over the chicken and waffles. With the help of Foxtail, the Bay Area's leading food designer used by the biggest names in tech, we're bringing our audience microhabitat plates, food stations, carving stations and craft cocktails. So delicious you could even consider just coming for the food.
3. Mingle with Like-Minded Leaders
Networking will take on a new meaning at Opentalk. We'll be setting the scene by creating a cozy and comfortable environment of sofas instead of foldout chairs to keep you relaxed whether you're watching the speakers or conversing with new friends in the lounge areas. We're keeping the event purposefully small to give everyone the opportunity to chat and engage with like-minded business leaders that want to learn from their peers and discover best practices for fostering customer loyalty throughout the customer journey.
4. Build Upon Your Customer-Centric Expertise
Apart from expanding their network, the main reason anyone attends a conference is to build upon their knowledge and area of expertise from their peers and market leaders. Whether it's from the speaker presentations, the panel discussions, or from the summit attendees themselves, everyone will have the opportunity to learn something new and take that knowledge back to their teams and companies to drive growth through a more customer-centric mindset.
5. Touch and Feel at the Gadget Showcase
A truly tactile event that engages all of the senses, Opentalk will be presenting a product showcase where you'll have a chance to get your hands on the latest gadgets. Get your hands on cool new products while you schmooze, eat and listen to music.
Whether you decide to come to Opentalk for the finger-licking food or the opportunity to see the inimitable Bonny Simi speak, one thing is for sure: You're not going to want to miss Opentalk. There are still a few tickets left; get yours while you still can!
Source: https://www.talkdesk.com/reasons-you-should-come-to-opentalk-2016
Publish Date: May 5, 2016 5:00 AM
---

Opentalk, Talkdesk's customer experience summit is fast approaching. (May 17th here we come!) In preparation, Talkdesk Senior Manager of Field Marketing Leah Kahn has been interviewing a handful of speakers for the upcoming event. Her mission is simple: Chat with customer experience thought leaders about everything but customer experience.
So far, she's spoken to Gainsight CEO Nick Mehta about string theory and LinkedIn Team Leader John Mayhall about baby swaddlers. Next up, Shopify's Support Operations Team Lead, Casey Whalen!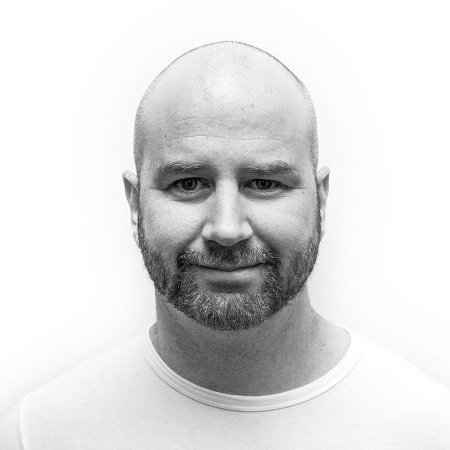 Leah Kahn: Thanks for joining us. We're looking forward to seeing you take the stage at Opentalk. We're asking everyone this important questions: Do you get stage fright? Should we be nervous about you up there?
Casey Whalen: No, I don't. I enjoy speaking. I think of myself as an extroverted introvert. In order to do a good job, I just need to step into character (or drink a lot of coffee.) When I'm in that mode, speaking comes to me automatically.
Leah: Any horror stories?
Not many recently. I've given a lot of video presentations where something broke. So many I don't remember anymore.
I did trip on the stairs at my eighth grade graduation. I pretended like nothing had happened, but inside I was thinking I might have broken my leg. (Editor's note: His leg was fine.)
Leah: What kind of things do you like to do?
Casey: Outside of being a geek, I'm a total jock. I especially like hockey and baseball.
Leah: What's the wackiest sport you've ever played?
Casey: Canyoning. It's an extreme sport that you can only do in Interlaken, Switzerland. At first I thought that geography was the reason it was limited to only that one spot, but then I realized it's probably more about nobody wanting the liability.
Leah: What was your first car?
Casey: It was a 1988 Classic Chevrolet Caprice. It was about 17 feet long. I used to call it the land yacht. It rode like a dream! I once fit 13 people into it, including my sister in the trunk.
Leah: What song are you really into right now?
Casey: I like "Holdin' My Own" by Eric Church. I feel like it summarizes my life. I have a four-month-old at home now, Madeleine Jane, and a lovely wife, Natalie, who I met playing beach volleyball. But before I settled down, I had a really wild and crazy life. I worked for the Toronto Raptors and used to take 100 flights a year. It was a different time.
Leah: Where have you traveled?
Casey: I've been all over the world. I've been all over Europe, to every big city in the United States, to a few tropical islands, to Mexico, Hong Kong, Thailand.
Leah: How would you describe what you do now?
Casey: Shopify is a company built for entrepreneurs. As an ecommerce platform, our role is to help businesses when they reach out to us. I'm in charge of building the systems that allow our team to have meaningful conversations with entrepreneurs. I try to make it as easy as possible so that agents can add as much value as possible.
The great thing about Shopify is that the more successful we make our customers, the more successful we are ourselves. I personally am an entrepreneur and so are both of my parents. It's a natural fit for me.
Leah: What's your least favorite tech buzzword?
Casey: I don't like the notion of customer delight. I think customers want to be given tools and then they want us to get out of their way.
Leah: Last question. What do you wish people knew about you?
Casey: I'm a very loyal person. I stand up for the people and things I care about and I don't back down.
Leah: Thank you for taking the time to speak with us, Casey. We'll see you soon.
Join Casey Whalen and a community of customer-centric business leaders at Opentalk 2016. There are 13 days before Talkdesk's forum on the future of customer communication. Do you have your tickets yet?
Source: https://www.talkdesk.com/blog/opentalk-2016-casey-whalen
Publish Date: May 4, 2016 5:00 AM
---

Hello again, customer experience innovators. We're glad to have you back here for our third roundup. For those of you who are new, welcome! You've landed on Talkdesk's weekly review of valuable content related to the customer experience.
Customer experience has become increasingly important as a way to promote the acquisition and retention of customers. Companies use it to differentiate themselves from their competitors. In the modern business landscape, customer experience is the field on which the battle for customer loyalty is fought and won.
Each one of Talkdesk's Customer Experience Weekly blog posts explores a facet of customer experience. Last week, we dove deep into global customer experience. This week, we're talking customer communication.
Let's get into it.
Communication is the Heart of the Customer Experience
Maya S. Horowitz || TaskUs
At the core of any customer experience is the relationship between the customer and the company. The way that businesses interact with prospects and customers can make all the difference in acquisition, growth and expansion efforts. Smart companies are learning that advanced business tools like cloud-based call center software can form the foundation for agents to build positive customer communication and long-term loyalty.
Make every interaction count, even the small ones. They are all relevant.

— Shep Hyken (@Hyken) September 1, 2014
How to Improve Your Customer Service By Simplifying Your Language
Adrian Swinscoe || MYCustomer
As with any type of communication, customer-company interactions are only effective if both parties understand each other. This article discusses the pitfalls of speaking in complicated jargon when interacting with customers. It advocates the use of plain language to ensure that customers feel certain about what is being communicated and therefore have a better experience.
Three Ways to Improve Contextual Communications
Customer Communications Insights
Contextual communications are personalized interactions that are relevant in both content and delivery channel. They are specifically targeted exchanges that are meant to promote loyalty and brand advocacy. This article reviews the basics of contextual communication and offers tips and a link to a webinar on this topic.
#custexp 71% of customers decide financial provider based on how they're treated https://t.co/KNBy14o6Wo pic.twitter.com/gfMQFVyUeH

— SunTec (@SunTecGroup) April 14, 2016
How to Communicate Your Way to a Better Customer Experience
PeopleMetrics
Effective customer communication begins with effective company communication. This article discusses the up-and-coming business tool, Slack, that offers a solution to companies looking for more interoffice communication. When teams within a business are siloed, it can lead to a disjointed customer experience. The more teamwork is encouraged, the more likely it is that customers are presented with a unified face of the company.
We'll see you next Tuesday for our next customer experience vertical exploration. In the meantime, why not sign up for the premiere event in customer experience? Join us on May 17 for Opentalk.
Source: https://www.talkdesk.com/customer-experience-weekly-3
Publish Date: May 3, 2016 5:00 AM
---

We're counting down the days until our customer experience summit, Opentalk, on May 17th. In the lead-up to the big event, our team has been getting excited about the amazing thought leaders that will be taking the stage. (Of course, we haven't forgotten about the one of a kind attendee experience we've created either!)
As part of our preparations, we've taken the time to sit down with a few of our speakers, with the idea of getting to know them as people, rather than just as customer experience innovators. We'll save the second part for May 17th!
Last week, we wrote a post on Nick Mehta of Gainsight. This week, Talkdesk Senior Manager of Field Marketing, Leah Kahn, got up close and personal with John Mayhall, LinkedIn's Director of North American Sales Solutions.
Leah: I'm happy to get the chance to chat with you, John. We can't wait to hear what you have to say at Opentalk in a few weeks. Tell me; What do you do when you're not working?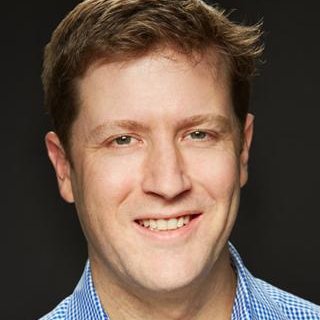 John: I spend a lot time with my wife, Kelsey, and our three kids; Sadie is four and a half, Brynn is two and Trevor is three weeks. In my alone time, I really enjoy running, playing tennis and being outdoors. I need to get some sort of exercise in order to be my best self.
Leah: How do you explain your job to your kids?
John: My four and a half year old is the only one who can sort of understand. I start by explaining LinkedIn. I tell them that Mom and Dad go to work to help make the world a better place. By working, we make our home a better place. To do a good job at work, people need to have friends who help them and vice versa. LinkedIn helps people find and get in touch with friends. My job is to teach companies how to find better friends.
Leah: What would make your life easier right now?
John: Sleep. No question. I have a three week old son! Second to that, probably better battery life on my phone.
Leah: What kinds of things do you teach your kids?
John: I try to find shared hobbies with them. Sadie and I both love art. I think that if I didn't work at LinkedIn, I would want to be an editorial cartoonist. I'm also teaching Sadie how to play tennis. She's working on her serve.
Sometimes I practice my elevator pitch with her. I figure that if she understands what I'm getting at, anyone will.
Leah: Give me your best elevator pitch for… baby swaddlers.
John: Baby swaddlers solve a very specific problem. As a parent, I get nervous about the idea of swaddling a baby because doing it wrong can be disastrous. A prefabricated setup is good for the whole family because it eases my anxiety and ensures that my baby is safe. All of us get a better night's sleep.
I think the key to any elevator pitch is to start with the problem statement. That being said, I don't know if I've ever really ever encountered the situation in an elevator. I prefer a talking over a glass of beer so we can have a real discussion.
Leah: Since you'll be on stage at Opentalk, I have to ask: Do you get stage fright?
John: I do get a little nervous, but I've gained a certain level of confidence over time. I just trust in my preparation.
I actually had a traumatic speaking experience in sixth grade. I had to give a memorized speech in front of about 300 people, mostly the parents at my middle school. I didn't prepare like I should have. In sixth grade, I had different priorities than memorizing that speech.
I was on stage and a flashbulb went off and my mind went totally blank. All I remember is that feeling and then the unimpressed teacher sitting behind me started feeding me lines. I stumbled through the rest of the speech. It was very obvious that I wasn't properly prepared.
Leah: Has anything like that happened recently?
John: These days, the worst thing that happens is that I start getting very specific questions from audience members during the Q&A. People are typically familiar with LinkedIn, so they end up asking extremely targeted questions. It's hard to field those because I want to give them an answer but I also want to stay relevant to everyone else in the audience.
Leah: Do you ever get starstruck meeting leaders in your field?
John: We have some pretty impressive executives at LinkedIn. At some point, you just get comfortable enough with them that they don't maintain celebrity status in your mind. I know that I have to be on my game when I talk to them though and I really love working with people that demand that from me.
The first person that comes to mind that might elicit a starstruck response from me is Tom Brady. Probably Steph Curry, too.
Leah: What's the deal with your Twitter handle @hansfrugel?
John: Hans Frugel was a character in a Playstation volleyball game circa 2003. I used to play that game a lot and I always played as Hans.
Leah: Thanks for letting us pick your brain, John! We look forward to hearing your insights on customer experience and communication at Opentalk on May 17th.
Join John Mayhall and a community of customer-centric business leaders at Opentalk 2016. There are 15 days before Talkdesk's forum on the future of customer communication. Do you have your tickets yet?
Source: https://www.talkdesk.com/blog/opentalk-2016-john-mayhall
Publish Date: May 2, 2016 5:00 AM
---

In love and call center software, breaking up is hard to do. The longer you've been together, the harder it is to cut ties. When you've been with a solution for a long time, no matter how bad that solution is, you may still feel hesitant to ditch the deadweight and get back out there.
There are many good reasons to leave your boo, but the core of all of them is this: Your needs aren't being met. In a call center solution, this can manifest in many ways, including low reliability, lack of advanced features and inflexible settings.
For many companies, the signs are all there, but they can't seem to break it off. Businesses may keep trying and trying to make it work with their inadequate call center software. In this post, consider me your closest friend. Let's eat some ice cream and talk about how he done you wrong.
First things first: You're here on this blog post because for a moment, maybe just a fleeting one, you were thinking about leaving your call center software. Something sparked your wandering eye. I will assume that your current call center software solution is not meeting your needs. It's inadequate in some way and you should switch. Your aversion is based off of the perceived difficulty in doing so.
Let me take this opportunity to refute your arguments for staying in an unhealthy relationship:
1. It's going to take too long to get up and running with a new solution
Is it tough to implement a new tool? Yes, of course it is. But if your old call center solution is broken, you don't have a lot of choice. You wouldn't walk to work every day because your old car broke but you're too afraid to buy a new one.
Your business is in it for the long term. A little challenge in the short term won't kill you.
Bonus: You may be overestimating the amount of time it takes to deploy a new solution. Advanced cloud-based call center software isn't clunky and burdensome the way your current solution probably is.
2. I can't stomach the cost
To start, this argument only works once you get down to the nitty-gritty of exactly what the cost comparison is. That requires speaking to salespeople from various companies. It's possible that you're right – the money you will spend on this new solution is more than the cost of your old one.
You should take into consideration not just the upfront, monetary costs but all the associated, sometimes hidden, costs. An intuitive interface may cost more, but it will prevent agent burnout and reduce orientation times in the long run. Better reliability isn't cheap, but if it leads to higher customer satisfaction, then it translates to more revenue. If the new call center software solution allows managers to keep their finger on the pulse of operations with real-time metrics, isn't that worth a little extra?
3. I'll lose all of my data
This is a very strong argument, but still not enough to keep you chained to your old solution. Data is key to making smart decisions in the call center. It's a tremendous loss if you have to ditch your call center data when you switch solutions. But how can you respect a call center solution that tries to trick you by refusing to let you keep your own memories?
Enlist the help of a data migration tool and take your records, take your freedom, take your memories, your call center software solution don't need 'em.
4. My team will be opposed to switching
Change is scary, but that doesn't mean it's optional. Switching call center solutions is a choice for the future. Today could be the first day of the rest of your call center life. Your team will learn to adapt to the new solution and future hires will not know the difference.
If you take care to invest in a user-friendly call center software, your team may grumble for a few days and then thank you for the rest of time!
5. I will miss the hardware and the IT staff
Let's not get nostalgic. Physical phones are so 10 years ago. They're costly and ugly, plus they keep your agents stuck in place. Your IT staff may be nice, but they're also a part of the problem. Why should your call center software require explicit staffing needs? Ditch the extra costs associated with retro technology; you can keep a rotary phone at your desk for nostalgia's sake if you like.
Give yourself a break and at least explore what's out there. As every romcom in the history of romcoms will tell you, breaking up isn't the end of the world. And sometimes things have to fall apart to… What's the phrase? Just get out there!
Interested in playing the field? Get a free trial of Talkdesk cloud-based call center software.
Source: https://www.talkdesk.com/blog/5-bad-arguments-call-center-software
Publish Date: April 29, 2016 5:00 AM
---

This guest post is written by Talkdesk Product Manager Ernest Wong.
We are having a renaissance moment in the realm of customer service.
More than ever, businesses have become focused on forging strong, meaningful relationships with their customers. We have powerful brands like Nordstrom, American Express and Zappos proving to the world that customer service can actually be a source of sustainable competitive advantage, not just another expense on the balance sheet.
We have new metrics like Net Promoter Score and Customer Effort Score that illustrate a renewed interest in the customer. These metrics have become so popular that new companies have sprung up just to help businesses measure and track these scores.
We have new thought leadership coming out every day extolling the virtues of customer service, declaring how we should be approaching the subject and warning of the dangers of ignoring it.
These are exciting times indeed!
With so much going on, it can be daunting to undertake an effort to reform your customer service. Blindly following best practices without truly grasping the essence of the concept can often result in a facade of customer-centricity, as opposed to a truly transformative experience.
In order to make a fundamental change in how they provide support, businesses must bring about a cultural change at every level of their organization. After all, companies known for exemplary customer support are not lauded for their call center KPIs; they are lauded for the way they make their customers feel. What steps can companies take to promote and foster a customer-centric culture?
It all starts with empathy.
Empathy is the ability to share or understand the feelings of others. It's an essential element of everyday relationships and can be equally powerful when it comes to company-customer relationships.
What does it mean for a company to show empathy to its customers? On the most basic level, companies demonstrate empathy by thoughtfully shaping the customer experience. Customers should be treated like individuals, rather than sources of revenue, on every step of their journey.
In the call center context, empathy can manifest in a variety of ways. It may look like a carefully chosen call queue song or an agent consciously addressing a caller by name.
Successful companies invest in promoting empathy because truly meaningful customer experiences spring from empathy. Without it, there can be no genuine customer service and your company will essentially just be "faking it" (and your customers will be able to tell).
Empathy is so important that we have an overarching societal value that we call the Golden Rule. So wouldn't you expect empathy to be at the core of every company's customer service strategy?
You might like to think so, but I would challenge you to consider how many customer service interactions you've personally experienced where you felt like the agent really connected with you. It's probably not all that many.
Empathy is one of those things that everyone talks about, but no one actually has any real clue how to do it. It's an abstract concept; some might even call it "mushy." Companies may struggle to accurately define what empathy would look like, let alone to implement and measure it.
Sure, there are all kinds of resources online that describe how empathy is about "listening" and "relating" and "absorbing." That's all true, but how do you actually institutionalize and ensure the upkeep of empathy?
These are the types of discussions we have at Talkdesk. Our company makes powerful cloud-based call center software with an intuitive interface, advanced features and 25+ business tool integrations. The robust functionality we offer is world class, but, at this point, it doesn't guarantee empathy in our users' interactions with their customers.
But we've been thinking…
Maybe there's something we can do to nudge our users in the right direction. When a customer and an agent are having a conversation on our platform, there might be ways for us to help inject empathy into that experience.
We've got a few things in the works. Stay tuned!
Source: https://www.talkdesk.com/blog/empathy-excellent-customer-service
Publish Date: April 28, 2016 5:00 AM
---


We've brought together an all-star lineup of customer experience thought leaders to provide insights at Opentalk 2016. Among them is Nick Mehta, Gainsight's energetic, football-loving CEO.
Talkdesk Senior Manager of Field Marketing, Leah Kahn, sat down with Nick to talk to him about everything… except customer experience and football. We thought we'd save the shoptalk for Opentalk and start by getting to know the man behind the leading Customer Success Management platform.
Leah: Thank you for taking the time to sit down with me today, Nick. We are so happy that you'll be speaking at Opentalk in a few weeks. You are well known for giving engaging talks at summits. Do you ever get stage fright?
Nick: It's relative. At this point, I have spoken on stage so many times that it has become normal. For a small event of 100-200 people, I don't even think about what I'm going to say; I just walk on stage. The larger the event is, the more difficult it becomes to engage with the audience. In those instances, I would say that it's really important for me to be confident in what I'm doing because I don't get a lot of feedback from the crowd.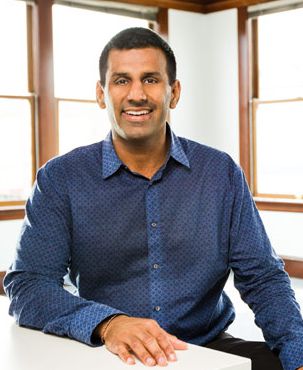 Leah: Do you enjoy public speaking?
Nick: I just like communicating with people. I have a natural style of speaking that isn't perfect or polished, but it's authentic.
Actually, it's funny because when I was a kid, I was kind of a wallflower. I might have had more computers than I had friends. If someone who knew me then saw me now, I would look like a totally different person.
I credit coming out of my shell to my wife, whom I met in high school. I started to think to myself, "If I can get a girl like this, I'm probably not that bad!"
Leah: Do you have any formal training in public speaking?
Nick: The first year of our conference, Pulse, I didn't practice at all. The next year, I decided to hire a speaking coach. My speaking coach was a great person, but I'll never hire anyone ever again for that job. I felt like a politician while I was up there. My speech felt totally scripted and forced. I prefer to just go with my normal fast-talking, smiling, cheesy-joke-making style.
Leah: Do you miss being more hands-on with computers?
Nick: Let's be honest: I'm not a closeted nerd at all. I still love technology and science. I love quantum mechanics. I love math. By day, my mind is on enterprise software. At night, I'm pondering existential questions about the nature of life in an infinite universe.
Do you want to hear a joke? I made this one up myself:
The Heisenberg Uncertainty Principle for Customer Success
You can ask a company for their churn rate or you can ask how they calculate their churn rate, but they'll never give you both.
I encourage a love of science in my three kids, but I don't do any of their work for them. It's great because they're just getting to the age where we can do cool projects. My first grader just did an experiment in which he dyed apple juice different colors and then asked people to guess what kind of juice it was.
Leah: How do you explain your job to your three kids?
Nick: Only my 10-year-old is able to kind of understand. It's tough because if I was the CEO of Disney, it wouldn't be abstract at all; I would tell them I made "Frozen." To explain Gainsight, I have to tell them that there's Disney, then there are companies that sell to Disney, then there are companies that sell to those companies that sell to Disney.
I basically tell my kids that I go to the office, I'm in a lot of meetings, I send a lot of emails and I talk to a lot of people.
Leah: What would you call your title, if not CEO?
Nick: CEO is a strange, arcane title. What does it even mean? If I had to pick a term that distills down what I do every day, I would say "Connector." Every CEO defines their job differently. For me, I value my role as a connector. I connect Gainsight to the outside world, to other companies, to investors. I connect our employees to each other. I love helping people and I get to do it for a living!
Leah: Next time you take a vacation, what country do you want to go to?
Nick: I don't really have wanderlust actually. I'm interested in New Zealand because it's where they filmed Lord of the Rings and Japan because apparently (my wife sent me a link and this is an actual thing) you can arrange to live through a simulated zombie apocalypse.
I like America a lot. I'd like to get an RV and drive around all the small towns. I've been everywhere for work, but I've been each place for a short period of time. Sometimes it feels like I've seen every Marriott in America.
Leah: Thank you for your candor, Nick! We're really looking forward to hearing what you have to say in your fireside chat at Opentalk.
Join Nick Mehta and a community of customer-centric business leaders at Opentalk 2016. There are 19 days before Talkdesk's forum on the future of customer communication. Do you have your tickets yet?
Source: https://www.talkdesk.com/blog/opentalk-2016-nick-mehta
Publish Date: April 27, 2016 5:00 AM
---

Welcome to the second installment of our new roundup series. Each week, we will be collecting tips, tricks and insights on the customer experience with the hope that some of what we find helps our readers to further their CX goals.
In case you and your colleagues have been living under a rock, here's a short definition: (Customer experience is the sum of all the interactions customers have with your company. This encompasses all touch points, from marketing to sales, success to support.
Customer experience is the foundation upon which customer loyalty is built!
(I guess you could say it's kind of a big deal.)
The Customer Experience Weekly (CXW) series is arranged thematically. Last week, we ran down some of the basics. This week's topic is customer experience on the global level. Let's dive in!
Found in Translation: A Global Customer Experience
Allan Hall || CMS Wire
Communication is essential to customer retention and acquisition. This can pose a problem to companies expanding into global markets where consumers do not speak their language. This article discusses how companies should approach translating content. The author argues against a "copy-paste" technique of direct translation in favor of a culturally informed translation.
Why customer experience is a global challenge https://t.co/N3Nsk2p3DC #custexp #CX pic.twitter.com/kH3vB2wNko

— MyCustomer.com (@MyCustomer) December 22, 2015
Why Plants Grow Better in Tokyo: Differences in Customer Service Expectations Between Japan and the United States
Maya S. Horowitz || Talkdesk
There can be major differences in cultural expectations for the customer experience. As companies expand their offerings to other countries, it is important that they consider the context in which they are operating. I sat down with Sunny Shimizu, a Japanese Applications Engineering Manager, to break down the distinctions between Japanese and American expectations.
International Customer Experience: Comparing the UK and France
Olivier Njamfa || Eptica Customer Experience Blog
Great minds think alike! Olivier Njamfa explored the same topic that I did, using France and the UK for comparison and instead of an interview, he looked at multichannel customer experience statistics. He found that customers in the UK and France receive different levels of support across channels, with neither country offering a comprehensive omnichannel experience. The most important takeaway: Pay attention to competitors in other countries; just because they don't speak your language doesn't mean they can't grab your customers.
50 Leading Customer Experience Conferences and Events to Attend in 2016
Molly Galetto || NG Data
Conferences are a great place to learn about and discuss the topics that matter most to your business. Invest in sending your team members to these kinds of events; the ROI can be staggering. Check out NG Data's list of 50 conferences on customer experience from all over the world and see if there's one coming to a town near you!
Meet us back here next week for another batch of insights. While you wait, why not sign up for the premiere event in customer experience? Join us on May 17 for Opentalk.
Source: https://www.talkdesk.com/customer-experience-weekly-2
Publish Date: April 26, 2016 5:00 AM
Page: 1 | 2 | 3 | 4 | 5 | 6 | 7 | 8 | 9 | 10 | 11 | 12 | 13 | 14 | 15 | 16