Talkdesk - ContactCenterWorld.com Blog Page 12
Page: 1 | 2 | 3 | 4 | 5 | 6 | 7 | 8 | 9 | 10 | 11 | 12 | 13 | 14 | 15 | 16 | 17

This guest post is written by Talkdesk Product Manager Ernest Wong.
We are having a renaissance moment in the realm of customer service.
More than ever, businesses have become focused on forging strong, meaningful relationships with their customers. We have powerful brands like Nordstrom, American Express and Zappos proving to the world that customer service can actually be a source of sustainable competitive advantage, not just another expense on the balance sheet.
We have new metrics like Net Promoter Score and Customer Effort Score that illustrate a renewed interest in the customer. These metrics have become so popular that new companies have sprung up just to help businesses measure and track these scores.
We have new thought leadership coming out every day extolling the virtues of customer service, declaring how we should be approaching the subject and warning of the dangers of ignoring it.
These are exciting times indeed!
With so much going on, it can be daunting to undertake an effort to reform your customer service. Blindly following best practices without truly grasping the essence of the concept can often result in a facade of customer-centricity, as opposed to a truly transformative experience.
In order to make a fundamental change in how they provide support, businesses must bring about a cultural change at every level of their organization. After all, companies known for exemplary customer support are not lauded for their call center KPIs; they are lauded for the way they make their customers feel. What steps can companies take to promote and foster a customer-centric culture?
It all starts with empathy.
Empathy is the ability to share or understand the feelings of others. It's an essential element of everyday relationships and can be equally powerful when it comes to company-customer relationships.
What does it mean for a company to show empathy to its customers? On the most basic level, companies demonstrate empathy by thoughtfully shaping the customer experience. Customers should be treated like individuals, rather than sources of revenue, on every step of their journey.
In the call center context, empathy can manifest in a variety of ways. It may look like a carefully chosen call queue song or an agent consciously addressing a caller by name.
Successful companies invest in promoting empathy because truly meaningful customer experiences spring from empathy. Without it, there can be no genuine customer service and your company will essentially just be "faking it" (and your customers will be able to tell).
Empathy is so important that we have an overarching societal value that we call the Golden Rule. So wouldn't you expect empathy to be at the core of every company's customer service strategy?
You might like to think so, but I would challenge you to consider how many customer service interactions you've personally experienced where you felt like the agent really connected with you. It's probably not all that many.
Empathy is one of those things that everyone talks about, but no one actually has any real clue how to do it. It's an abstract concept; some might even call it "mushy." Companies may struggle to accurately define what empathy would look like, let alone to implement and measure it.
Sure, there are all kinds of resources online that describe how empathy is about "listening" and "relating" and "absorbing." That's all true, but how do you actually institutionalize and ensure the upkeep of empathy?
These are the types of discussions we have at Talkdesk. Our company makes powerful cloud-based call center software with an intuitive interface, advanced features and 25+ business tool integrations. The robust functionality we offer is world class, but, at this point, it doesn't guarantee empathy in our users' interactions with their customers.
But we've been thinking…
Maybe there's something we can do to nudge our users in the right direction. When a customer and an agent are having a conversation on our platform, there might be ways for us to help inject empathy into that experience.
We've got a few things in the works. Stay tuned!
Source: https://www.talkdesk.com/blog/empathy-excellent-customer-service
Publish Date: April 28, 2016 5:00 AM
---


We've brought together an all-star lineup of customer experience thought leaders to provide insights at Opentalk 2016. Among them is Nick Mehta, Gainsight's energetic, football-loving CEO.
Talkdesk Senior Manager of Field Marketing, Leah Kahn, sat down with Nick to talk to him about everything… except customer experience and football. We thought we'd save the shoptalk for Opentalk and start by getting to know the man behind the leading Customer Success Management platform.
Leah: Thank you for taking the time to sit down with me today, Nick. We are so happy that you'll be speaking at Opentalk in a few weeks. You are well known for giving engaging talks at summits. Do you ever get stage fright?
Nick: It's relative. At this point, I have spoken on stage so many times that it has become normal. For a small event of 100-200 people, I don't even think about what I'm going to say; I just walk on stage. The larger the event is, the more difficult it becomes to engage with the audience. In those instances, I would say that it's really important for me to be confident in what I'm doing because I don't get a lot of feedback from the crowd.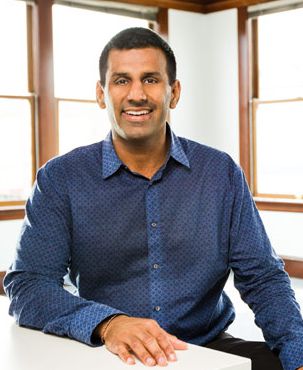 Leah: Do you enjoy public speaking?
Nick: I just like communicating with people. I have a natural style of speaking that isn't perfect or polished, but it's authentic.
Actually, it's funny because when I was a kid, I was kind of a wallflower. I might have had more computers than I had friends. If someone who knew me then saw me now, I would look like a totally different person.
I credit coming out of my shell to my wife, whom I met in high school. I started to think to myself, "If I can get a girl like this, I'm probably not that bad!"
Leah: Do you have any formal training in public speaking?
Nick: The first year of our conference, Pulse, I didn't practice at all. The next year, I decided to hire a speaking coach. My speaking coach was a great person, but I'll never hire anyone ever again for that job. I felt like a politician while I was up there. My speech felt totally scripted and forced. I prefer to just go with my normal fast-talking, smiling, cheesy-joke-making style.
Leah: Do you miss being more hands-on with computers?
Nick: Let's be honest: I'm not a closeted nerd at all. I still love technology and science. I love quantum mechanics. I love math. By day, my mind is on enterprise software. At night, I'm pondering existential questions about the nature of life in an infinite universe.
Do you want to hear a joke? I made this one up myself:
The Heisenberg Uncertainty Principle for Customer Success
You can ask a company for their churn rate or you can ask how they calculate their churn rate, but they'll never give you both.
I encourage a love of science in my three kids, but I don't do any of their work for them. It's great because they're just getting to the age where we can do cool projects. My first grader just did an experiment in which he dyed apple juice different colors and then asked people to guess what kind of juice it was.
Leah: How do you explain your job to your three kids?
Nick: Only my 10-year-old is able to kind of understand. It's tough because if I was the CEO of Disney, it wouldn't be abstract at all; I would tell them I made "Frozen." To explain Gainsight, I have to tell them that there's Disney, then there are companies that sell to Disney, then there are companies that sell to those companies that sell to Disney.
I basically tell my kids that I go to the office, I'm in a lot of meetings, I send a lot of emails and I talk to a lot of people.
Leah: What would you call your title, if not CEO?
Nick: CEO is a strange, arcane title. What does it even mean? If I had to pick a term that distills down what I do every day, I would say "Connector." Every CEO defines their job differently. For me, I value my role as a connector. I connect Gainsight to the outside world, to other companies, to investors. I connect our employees to each other. I love helping people and I get to do it for a living!
Leah: Next time you take a vacation, what country do you want to go to?
Nick: I don't really have wanderlust actually. I'm interested in New Zealand because it's where they filmed Lord of the Rings and Japan because apparently (my wife sent me a link and this is an actual thing) you can arrange to live through a simulated zombie apocalypse.
I like America a lot. I'd like to get an RV and drive around all the small towns. I've been everywhere for work, but I've been each place for a short period of time. Sometimes it feels like I've seen every Marriott in America.
Leah: Thank you for your candor, Nick! We're really looking forward to hearing what you have to say in your fireside chat at Opentalk.
Join Nick Mehta and a community of customer-centric business leaders at Opentalk 2016. There are 19 days before Talkdesk's forum on the future of customer communication. Do you have your tickets yet?
Source: https://www.talkdesk.com/blog/opentalk-2016-nick-mehta
Publish Date: April 27, 2016 5:00 AM
---

Welcome to the second installment of our new roundup series. Each week, we will be collecting tips, tricks and insights on the customer experience with the hope that some of what we find helps our readers to further their CX goals.
In case you and your colleagues have been living under a rock, here's a short definition: (Customer experience is the sum of all the interactions customers have with your company. This encompasses all touch points, from marketing to sales, success to support.
Customer experience is the foundation upon which customer loyalty is built!
(I guess you could say it's kind of a big deal.)
The Customer Experience Weekly (CXW) series is arranged thematically. Last week, we ran down some of the basics. This week's topic is customer experience on the global level. Let's dive in!
Found in Translation: A Global Customer Experience
Allan Hall || CMS Wire
Communication is essential to customer retention and acquisition. This can pose a problem to companies expanding into global markets where consumers do not speak their language. This article discusses how companies should approach translating content. The author argues against a "copy-paste" technique of direct translation in favor of a culturally informed translation.
Why customer experience is a global challenge https://t.co/N3Nsk2p3DC #custexp #CX pic.twitter.com/kH3vB2wNko

— MyCustomer.com (@MyCustomer) December 22, 2015
Why Plants Grow Better in Tokyo: Differences in Customer Service Expectations Between Japan and the United States
Maya S. Horowitz || Talkdesk
There can be major differences in cultural expectations for the customer experience. As companies expand their offerings to other countries, it is important that they consider the context in which they are operating. I sat down with Sunny Shimizu, a Japanese Applications Engineering Manager, to break down the distinctions between Japanese and American expectations.
International Customer Experience: Comparing the UK and France
Olivier Njamfa || Eptica Customer Experience Blog
Great minds think alike! Olivier Njamfa explored the same topic that I did, using France and the UK for comparison and instead of an interview, he looked at multichannel customer experience statistics. He found that customers in the UK and France receive different levels of support across channels, with neither country offering a comprehensive omnichannel experience. The most important takeaway: Pay attention to competitors in other countries; just because they don't speak your language doesn't mean they can't grab your customers.
50 Leading Customer Experience Conferences and Events to Attend in 2016
Molly Galetto || NG Data
Conferences are a great place to learn about and discuss the topics that matter most to your business. Invest in sending your team members to these kinds of events; the ROI can be staggering. Check out NG Data's list of 50 conferences on customer experience from all over the world and see if there's one coming to a town near you!
Meet us back here next week for another batch of insights. While you wait, why not sign up for the premiere event in customer experience? Join us on May 17 for Opentalk.
Source: https://www.talkdesk.com/customer-experience-weekly-2
Publish Date: April 26, 2016 5:00 AM
---

Our cloud-based call center software has done it again! Talkdesk has been recognized as a Call Center Category Leader by GetApp's quarterly ranking. We came in at second place, up one slot since last August.
GetApp, a Gartner-owned business app discovery platform, releases regular rankings of applications, segmented by product category. Talkdesk can be found in the top 25 Call Center apps based in the cloud. The quarterly rankings are meant to help business owners and decisions makers find the right cloud-based solution.
Apps are rated on a 0-20 scale for five factors: user reviews, integrations, mobile platforms, media presence and security. These scores are independent of GetApp's commercial interests and preexisting relationships with vendors.
Talkdesk's overall score was a 58 this year, up nine points since the last ranking. Talkdesk improved its score in every single category except mobile platforms, as that is not part of the Talkdesk offering. Our cloud-based call center software earned a perfect score of 20 for integrations and a 19 for reviews.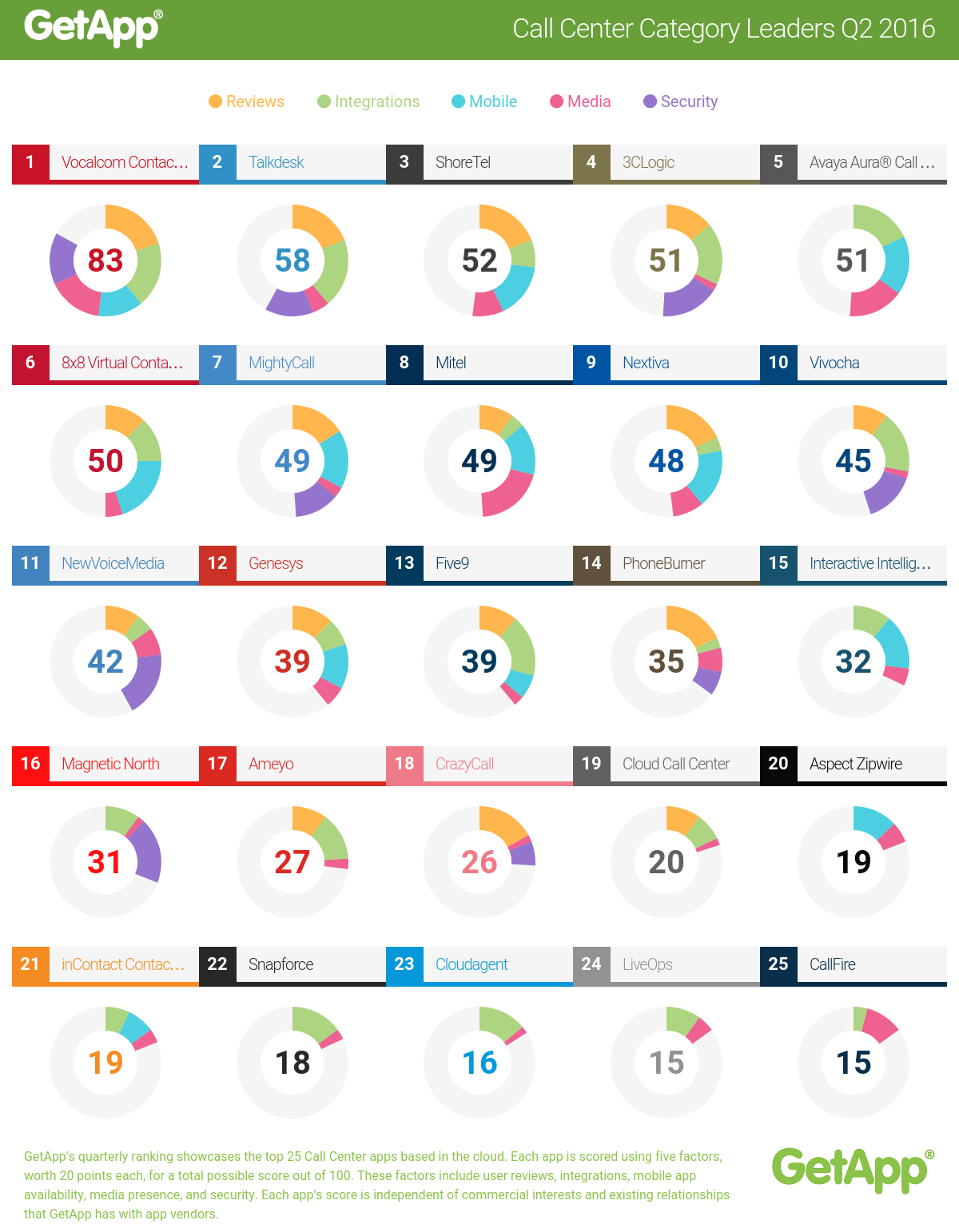 The Talkdesk team is thrilled to yet again find ourselves on GetApp's 25 Call Center apps based in the cloud list. Our cutting-edge call center software is filled with advanced features including comprehensive live reporting and offers 25+ business tool integrations. Our solutions is powerful and only getting better!
The fact that we have risen in the ranks is a reflection of how much has happened in the past nine months for Talkdesk. We have raised $21M in Series A, hired more than 100 new team members and been named Cloud CRM Solution of the Year. Our product has maintained its core functionality while become gradually more robust, with expansive new offerings including intelligent reconnect, Talkdesk Live and unsuccessful queue callback message.
Watch out for us in the coming months, GetApp. We're just getting started!
Interested in seeing what all the fuss is about? Request a live demo of our cloud-based call center software.
Source: https://www.talkdesk.com/blog/getapp-call-center-leader-q2-2016
Publish Date: April 25, 2016 5:00 AM
---

This guest post is written by Talkdesk Technical Support Representative Daniel Choy.
Formerly known as User Conference (UserConf), the newly christened Elevate Summit is a major conference for customer support and success professionals, as well as product managers in the web and application space. I attended the most recent Elevate Summit in Austin, Texas as a representative of the Talkdesk Customer Support Team.
Here are my top five takeaways:
1. Support Doesn't Have to Be Solely Reactive
Customer support is conventionally thought of as a reactive profession. This makes sense; support team members help customers when they reach out and not before. Thought leaders at Elevate Summit put forth the idea that support teams can and should be proactive contributors to the customer experience.
Support teams have access to a wealth of data and personal information regarding customer issues. This puts them in a great position to be more involved in influencing the product development cycle.
Rather than reactively troubleshooting issues with new products, it's important to empower Support to contribute to the product cycle in a way that proactively helps anticipate what type of potential issues customers will encounter and fix them before they come up.
2. Give Support a Seat at the Table
The biggest theme of Elevate Summit 2016 was that customer support team should not be siloed. They should be a part of company decisions across teams.
In example, insights from the support team can be of great help to product management. Support teams spend their time fielding customer questions and complaints. This means that they can provide an intimate and nuanced perspective on customer needs.
3. Embrace Data
Successful companies take data-driven approaches to problem solving. It is essential that the customer support team be a part of sourcing this data.
Douglas Hanna, Director of Business Strategy at Zendesk, spoke about how support teams should create comprehensive lists of customer issues, needs and wants. This will include information like number of inquiries by type, time and revenue impact, as well as things like frequently asked questions, length of support conversations and number of tickets submitted.
Part of Support's data collection should also include qualitative data like customer anecdotes.
4. Invest in All-Hands Support
"All-Hands Support" is the idea that everyone within the company, regardless of title, should spend time interacting and problem-solving with customers. StatusPage Customer Advocate Jake Bartlett explained that are a few major benefits to this style of customer support, particularly in the case of developers:
A. It builds empathy externally and internally
Team members from every department get closer to the customer and gain a better understanding of how they use the product. One upshot is that developers can become more aware of customer pain points and feature requests. Internally, problem-solving becomes a team effort and unites everyone under a common endeavor.
B. Bugs get fixed faster and internal tools get more attention
Developers who are closer to customers will understand how bugs are directly impacting customers and prioritize crushing those accordingly. Developers who are more involved in the support process will also be more invested to develop internal tools that help troubleshoot for customers.
C. Customers will notice and appreciate the effort
Conversations with leadership can delight the customer. Imagine what speaking with the CEO can do for brand loyalty! Or how quickly frustration cools of when a customer gets to speak directly to engineering.
5. Scaling a Support Team Doesn't Have to Mean Losing Quality
Dustin Meza, the Director of Customer Experience for WP Engine discussed how his team scaled from 15 to 115 support technicians in a short period of time while increasing customer satisfaction and Net Promoter Score. Here are the secrets he shared:
A. "What got you here won't get you there."
Create a "5X Plan" to anticipate all challenges when scaling to address 5X the number of customers, 5X the number of support tickets and 5X the number of support agents. Identify breaking points and solve them proactively because simple questions like how a team buys computers for new hires can get complicated quickly when scaling.
B. Set expectations with leadership around resources
Growing customer support teams need to ensure that they have the appropriate resources. In order to manage management expectations, evaluate the current state of the team using metrics. Utilize the support operations team. Use existing data to anticipate what resources it will take to hire the best agents.
C. Empower Support leaders to stand up for their teams
Dustin spoke extensively about how WP Engine has industry low turnover and part of that success is predicated on his ability to make decisions that prevent other company departments from making decisions that drown his customer support team. Support has a seat at every table to ensure that the team's voice is heard.
As a Technical Support Representative at Talkdesk, the content of Elevate Summit resonated with me on a few levels. I feel confident that some of these insights will help me in my role assisting Talkdesk customers. Further, many of the customers I speak with turn around and use Talkdesk cloud-based call center software to provide support to their own customers. I am glad to be a part of a ripple effect of excellent customer support!
Source: https://www.talkdesk.com/blog/5-tips-successful-customer-support-teams-elevate
Publish Date: April 22, 2016 5:00 AM
---


All of us here at Talkdesk are thrilled to say that Bonny Simi will be our keynote speaker at our summit on customer experience, Opentalk 2016. Bonny Simi needs no introduction… but we thought we'd give you one anyway.
The Highlights:
Venture Capitalist
Customer Experience Specialist
Airline Pilot
3x Stanford Graduate
Writer-Reporter-Producer
Olympian
The Details:
Bonny Simi is the President of the newly launched JetBlue Technology Ventures, which "invests, incubates and partners with early stage startups at the intersection of technology, travel and hospitality." Prior to this role, Simi worked as a JetBlue pilot and officer. She also held talent, customer experience and other leadership positions at the same company. She brings over 25 years of experience in the airline industry to the table.
While Simi is a person of many talents, she stood out as the perfect keynote speaker for Opentalk because of her customer-centricity, as evidenced by her role in the development of JetBlue's Voice of the Customer program. The program collects customer feedback from a variety of channels in order to measure success and make strategic decisions to better suit the needs of customers.
Simi has worked as a Writer-Reporter-Producer for the ABC KGO San Francisco Evening News and an Olympic Expert Commentator for NBC and CBS. She holds a BA in Communications, an MS in Management and an MS in Engineering, all from Stanford University. She also, as an added bonus, has an MS in Human Resources from Regis University.
As if all of these accomplishments are not enough, Simi is a three-time Olympian and a 10-time National Champion in luge and bobsled. She also served on the Athlete's Advisory Council and the Board of Directors and Executive Committee.
Why is Bonny Simi the Keynote Speaker at Opentalk?
Simi would be (and is) an excellent and apt speaker for a variety of events, but Opentalk is really the perfect fit.
Wait… What's Opentalk?
Opentalk is a forum on the future of customer experience and communication. It brings together forward-thinking business leaders who believe in the revolutionary idea that real-time communication is the best way to provide a superior customer experience. Opentalk will explore how technology can improve the customer experience by enhancing customer loyalty and happiness.
Bonny Simi is in a unique position to speak about customer experience and communication from a number of angles.
She has had a long, diverse career in which she personally has communicated with and shaped programs for thousands of customers. Customer-centricity has been at the core of her work for decades. Beyond her qualifications, Simi is an excellent speaker and presenter, with a background in journalism. Her presence, candor and poise are enough to book her as a speaker, no matter what she's talking about.
We are honored that Bonny Simi will take the Opentalk stage to provide insights to our attendees!
Haven't ordered your Opentalk tickets yet? Reserve your seat now.
Source: https://www.talkdesk.com/blog/bonny-simi-opentalk-2016
Publish Date: April 21, 2016 5:00 AM
---

Automated workflows have become a mainstay in business software. Companies from all industries use them in a variety of ways, for a variety of purposes. They have been lauded as almost silver bullets for improving efficiency. So what's behind all the hype?
In this post, we'll explore automated workflows, with a particular emphasis on their application to modern call centers.
What is an Automated Workflow?
An automated workflow is a series of activities in which one action automatically triggers another. Example: When a form is filled out on a website, the information is automatically sent to the Marketing team.
How Do Automated Workflows Apply to Call Centers?
The purpose of a call center is simple: to make and receive calls. To accomplish this goal, a wide range of processes must be in place. Automated workflows are a call center software feature that helps agents and managers optimize task performance.
Examples of Call Center Automated Workflows
When a call is ended, create a ticket in helpdesk.
When a call is missed, send an email to the sales manager.
When a new contact is created in your call center software, create a new contact in your CRM.
When a voicemail is left, create a ticket in your helpdesk application.
What Are the Advantages of Call Center Automated Workflows?
Automated workflows represent a major enhancement in call center technology. They enable agents and managers to accomplish more tasks, more accurately, in less time. Here are few of the major advantages of automated workflows in the call center:
1. Reduce Errors
In many cases, automated workflows eliminate the need for repeat entry of data. They enable communication between different business tools, which ensures that records are kept consistent and up-to-date. This promotes efficiency in locating customer and prospect records and allows for more informed conversations.
2. Reduce After Call Work
After Call Work can take up a significant proportion of the working day for agents. It encompasses tasks such as entering disposition codes, updating databases, completing forms and sending emails. After Call Work is essential to the functioning of a call center, but it can be tedious and result in mistakes.
Automated workflows ease the burden of after call tasks by automated many of them, particularly those that require updating databases. This saves time and allows for agents to speak to more customers and reps to speak to more prospects.
3. Receive Notifications
Advanced call center software solutions allow managers to configure automated workflows to send emails after a significant event happens. These emails can be customized to contain specific relevant information. In this case, automated workflows allow managers to have even more visibility into the workings of their call center.
How Do Business Tool Integrations Factor into Call Center Automated Workflows?
Business tool integrations are part of the majority of automated workflows in the call center. In general, the automated workflow transfers data from the call center software to the business tool or vice versa. These inter-system workflows allow agents and reps to leverage numerous tools without being concerned about data loss or inconsistencies.
Automated workflows are an integral (pun intended) part of effectively run call centers. Learn more about automated workflows by requesting a free trial of the Talkdesk-Salesforce integration.
Source: https://www.talkdesk.com/blog/3-ways-automated-workflows-efficiency
Publish Date: April 20, 2016 5:00 AM
---

Welcome to Talkdesk's new Customer Experience Weekly series! This regular posting is an outgrowth of our last series, the Customer Service Excellence Review, which was itself an outgrowth of the Talkdesk Weekly Roundup.
The title, format and content have changed, but the song remains the same.
At Talkdesk, we are committed to improving the customer experience. That goes for our customers, our customers' customers and all customers everywhere. For us, it started with examining the basics of customer service. Then we stepped up our game and starting looking for customer service excellence. Now, we're setting our sights a little higher and reaching a little further.
The Customer Experience Weekly series is an examination of more than just service and support. We'll be pulling content about all aspect of the customer experience, from marketing to sales to support to success.
Each week, we'll pull insights from the web on some aspect of customer experience. Whereas the Customer Service Excellence Review was limited in scope to articles from the past week, the Customer Experience Weekly will disregard the fetters of time in favor of the bonds of subject matter.
In our first installment, our subject matter is simple. First things first. Let's review the basics of customer experience.
Know the Difference Between Customer Service and Customer Experience
Bruce Jones || Harvard Business Review
The terms "customer experience" and "customer service" are sometimes used interchangeably. (Let's not even get started on when they are used interchangeably with "customer success," "customer support" and "customer happiness.")This article carefully draws the distinction between customer service and customer experience and then provides a few tips on improving the customer experience.
"You've got to start with the customer experience and work backwards to the technology." – Steve Jobs, 1997
Click to Tweet
7 Steps to Deliver Customer Experiences
Denise Lee Yohn || Harvard Business Review
This article discusses the importance of a unified approach to customer experience across teams in a company. Very often, businesses mistakenly believe customer experience is limited to marketing or support functions. The author clearly defines the concept and then enumerates the steps to developing a customer experience architecture.
Is Your Customer Experience Delightful or Effortless?
Maya Horowitz || Talkdesk blog
In customer experience circles, a bit of a debate has arisen between two schools of thought. One side claims that the secret to customer loyalty is to provide customers with an effortless experience. The other says that it's delight that makes for the happiest customers. This blog posts lays out the differences between these types of experiences using real world examples. Looking for the perfect mix of approaches? Try filling your pool with pudding.
The Evolution of Customer Service #Infograph https://t.co/KqbQTNnn9e #custserv #custexp #innov pic.twitter.com/4XJjNRY08T

— Blake Morgan (@BlakeMichelleM) April 18, 2016
The 4 Most Important Customer Experience Metrics
Duff Anderson || iPerceptions
Customer experience can seem like an amorphous goal without data. As with any significant initiative, businesses should use metrics to benchmark, set goals and track improvement in customer experience. This article lays out a few of the many ways businesses can use data to keep tabs on their customer experience.
Now you know the ABCs of customer experience. Next time won't you learn with me?
We'll be back next week with more insights. Until then, why not sign up for the premiere event in customer experience? Join us on May 17 for Opentalk.
Source: https://www.talkdesk.com/blog/customer-experience-weekly-1
Publish Date: April 19, 2016 5:00 AM
---

In the past week, we've published six blog posts about TOPO Sales Summit 2016. For our last post in this series, we thought it would be best to talk about how the learnings from the conference apply to our own company and product.
Here are the top seven insights we discovered at TOPO Sales Summit 2016:
1. Account Based Everything (ABE)
Teams within companies should be aligned on how to provide the most value to the customer. Personalize your messaging and value prop to individual personas.
The Talkdesk angle: Our advanced cloud-based call center software enables agents and reps to view comprehensive contact information and history for inbound and outbound calling. Take it one step further with business tool integrations and ABE becomes a snap for sales, success and support teams.
2. Automation
Using technology to automate tasks can eliminate simple yet time-consuming duties to free up time for salespeople to do what they do best – sell!
The Talkdesk angle: Customize automated workflows to optimize efficiency on your sales team. Configure events to trigger other events within Talkdesk or between Talkdesk and other business tools.
3. Always Be Growing (ABG)
Plan for growth by hiring SDRs who will do more than just make great AEs. Think about the longterm health of your company and hire people who have the potential to be leaders.
The Talkdesk angle: Preparing for growth isn't only about making good hiring decisions. Smart companies invest in software that can grow with them. Talkdesk call center software is easily customizable and cloud-based. It's almost too easy to scale!
4. Data-Driven Decisions
Metrics can be used to help all aspects of a sales organization. Data can help determine ICP, set goals for SDRs, guide hiring decisions, speed onboarding, assess the overall health of your company, etc.
The Talkdesk angle: Our software offers comprehensive historical and real-time reporting with Talkdesk Live. Analyze and respond to KPIs in the moment.
5. Ideal Customer Profile (ICP)
Successful companies take the time to clearly define their ICP. ICP guides all decision-making from go-to-market strategy, sales processes and organizational design to hiring, messaging and sales plays.
The Talkdesk angle: Use Talkdesk's comprehensive customer data to create an ICP. Sort contacts by type and collect data efficiently.
6. Multi-Touch Approach
Rome wasn't built in a day and sales don't close with one touch. Effective salespeople reach out and touch their leads repeatedly using a variety of different channels and thoughtful nurture tracks.
The Talkdesk angle: Keep marketing and sales on the same page with contact history. Integrate Talkdesk with a business tool to build out an omnichannel strategy.
7. One Screen
The most optimized sales process allows salespeople to live in a single interface. The less effort they put into technology, the more effort they can devote to sales.
The Talkdesk angle: Talkdesk cloud-based call center software integrates deeply and offers screen pops. Leverage our Talkdesk-Salesforce integration to have full call center functionality from within Salesforce.
In the end, TOPO Sales Summit 2016 taught us many things but also reminded us what we already knew:
Talkdesk's call center solution is optimized for sales.
Don't believe us? Request a free trial.
Source: https://www.talkdesk.com/blog/topo/7-takeaways
Publish Date: April 18, 2016 5:00 AM
---


Sales leaders are integral to the success of their teams. The Sales Leadership track at TOPO Summit 2016 explored the ways in which sales leaders design, build and manage their organizations.
In this blog post, we will cover the tips and tricks from the "Selling from the Buyer's Perspective" session that was featured in both the Leadership and Technology Tracks.
Who better to provide input on effective sales than a buyer? Sophisticated buyer and Chief Marketing Officer of MongoDB, Meagen Eisenberg, provided the A in TOPO Sales Summit 2016's Q&A session. She fielded a variety of questions, including…
Q: What are some of the bad experiences you've had with technology vendors?
A: It's exhausting explaining to a vendor everything about our goals and how your business works. I just want to hear how your solution works and how it's helped other businesses like me. It's a waste of my time telling you what I'm working on.
Q: How many vendors that approach you do you pass onto your team?
A: I'll ask my team to check out probably 30% of cold reach outs I've received from vendors. I'll reject the ones that I think may be too early, or we're already using a tool that's working really well for us.
Q: What makes a vendor do a great job?
A: I really appreciate when they've done their homework. They've research a ton about me and my challenges, so off the bat I don't have to do a lot of the talking. It's great when they just have thirty minutes to sell me their product instead of interrogating me.
Q: Is a face-to-face meeting better than a virtual one?
A: I used to prefer thirty minutes face to face, but now that I'm traveling more I prefer over the phone.
Q: Does it impact your decision to meet with a rep if they bring their CEO?
A: I prefer it if they don't because it makes me feel more tied to the committed time and date. I'd rather not make that commitment because of my schedule.
Q: Do you read the content reps send over to you?
A: I actually do! I appreciate thoughtful information that educates me in the space rather than a product brief.
Q: When do you want to know the price?
A: As soon as possible. I know reps will avoid answering the question, but it really helps me understand if we can invest in this or not.
Q: Do you need a reference?
A: It's certainly great to have a reference, but if the company is really small, I would take a price cut instead.
Q: True or false: You should send a prospect a LinkedIn request.
A: I have accepted requests from reps on LinkedIn. But I will scroll down and look at how many real people have vouched for your skills to make sure you're not just wasting my time.
Eisenberg's Q&A on selling from a buyer's perspective was just one of many outstanding sessions at TOPO Sales Summit 2016.
Check out Talkdesk's TOPO Full Coverage blog post for a listing of all of our content from TOPO Sales Summit 2016.
About TOPO Sales Summit
The Sales Summit is an intensive, engaging learning experience that brings together sales leaders from high growth companies to share specific best practices, patterns, and plays for driving scalable revenue growth.
About Talkdesk
Talkdesk is intuitive, easy-to-deploy cloud-based call center software with advanced features, comprehensive reporting and seamless integrations with 25+ business tools.
Publish Date: April 15, 2016 5:00 AM
---


Every sales organizations is looking for the secret to improving their effectiveness and their revenue along with it. The Sales Effectiveness track at TOPO Sales Summit 2016 explored the plays and tactics that contribute to the effectiveness of the world's top sales teams.
In this blog post, we will explore the insights provided at TOPO Sales Development Analyst Dave Hershenson's Outbound Prospecting Workshop.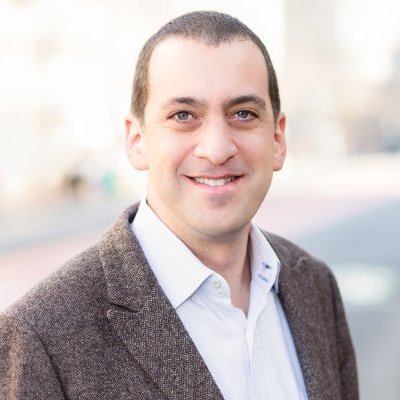 Outbound sales prospecting can be incredibly difficult. Sales Development Representatives (SDRs) work as the digital equivalent of door-to-door salespeople.
"Being an SDR is a grind," said Dave. "But it's a great place to build muscles for the rest of your sales career." Click to Tweet
What's the best way to get through that grind? Dave recommends developing a standard outbound prospecting framework for SDRs to guide their processes. This framework involves six steps and a whole lot of best practices:
1. Prospect Data
SDRs should identify contacts that align to key buyer personas and then collect their contact information. Dave outlined four best practices:
Segment prospects by buyer persona and title.
Identify 2-3 additional stakeholders related to the target personas.
Find contact information or determine a non-standard method for reaching out.
Understand who these people are and where they fit in their organizations.
2. Pre-Call Research
In the pre-call research phase, SDRs should focus on gathering only the most essential information. SDRs should research company information such as company goals and recent company news, as well as contact information including role and background. Dave's four best practices include:
3×3 rule: Find three pieces of information that can be used to sell to the prospect in three minutes.
Identify business drivers in advance of outreach.
Take note of similar current customers.
Review all prior account history to gain context and perspective.
3. Multi-Touch Campaign
According to Dave, 87.5% of the best sales teams do touches via three or more channels. He offered three best practices:
Maintain a volume of at least 8-12 touches per contact.
Utilize multi touch types (e.g. email, dials, voicemail)
Messaging should include buyer-specific content designed to educate the prospect over the course of campaign.
4. Live Call Execution
Successful sales reps create a call plan that directs the conversation with the prospect to achieve a very specific outcome. Five best practices for executing this plan:
Create an agenda.
Follow a detailed structure.
Use transition phases to change direction and help the conversation flow.
Avoid jargon and filler words.
Agree to next steps.
5. Nurture
SDRs should take a systematic approach to reaching out to high value prospects over time to re-engage them. Dave's three best practices:
Educate prospects by being a source of high-value content.
CTA should center around discussing the content, not the sales offer.
Frequency should be every 3-4 weeks.
6. Time Management
The highest performing reps organize their days to achieve specific outbounding activities. According to Dave, 83.4% of SDRs fail to consistently hit their quota due to poor time management skills. Avoid that fate with these five best practices:
Create aggressive activity goals daily.
Schedule and protect critical activities on your calendar.
Stay focused on tasks related to achieving quota.
End each day by preparing for tomorrow.
Set aside 30 minutes every day to learn something new.
Dave's session was an important talk in TOPO Summit 2016's Effectiveness track, but it wasn't the only one!
Check out Talkdesk's TOPO Full Coverage blog post for a listing of all of our content from TOPO Sales Summit 2016.
About TOPO Sales Summit
The Sales Summit is an intensive, engaging learning experience that brings together sales leaders from high growth companies to share specific best practices, patterns, and plays for driving scalable revenue growth.
About Talkdesk
Talkdesk is intuitive, easy-to-deploy cloud-based call center software with advanced features, comprehensive reporting and seamless integrations with 25+ business tools.
Publish Date: April 14, 2016 5:00 AM
---
Customer-centricity is the key to success in the modern business landscape. Whether you sell a B2B SaaS cloud-based service or gluten-free, organic, non-GMO oranges, your best bet is to take a customer-centric approach. We will be exploring this topic in depth at our upcoming summit on customer experience, Opentalk.
Opentalk will be a chance to examine all things customer experience. Attendees will learn from and network with innovators in this space. In advance of the event, we thought we'd provide a refresher on customer-centricity. Brush up and now and bring your A game to Opentalk on May 17th.
What does it mean to be customer-centric?
The definition is simple: Being customer-centric means putting customers at the heart of your business. Before every choice you make, you should ask yourself what the impact will be on the customer.
How is customer-centricity tied to the customer experience?
Customer-centric companies create a frictionless customer experience. They present the same face in every customer interaction, and that face is a beautiful one!
Which teams are responsible for creating the customer experience?
Trick question. Every team and every team member at an organization must be a part of customer experience efforts. From marketing to product to support to sales and beyond, everyone must be involved in creating and executing on the customer experience.
How can organizations strive for this goal?
As my yoga instructor would say, it all starts with mindfulness. Step one to being customer-centric is deciding that you want to be customer-centric. From there, it's all about examining what your current customer experience is like and deciding where you want it to go. Then comes the data! Decide what your customer-centric KPIs will be, benchmark your current experience and then set concrete goals.
What does a customer-centric company look like?
Customer-centric companies come in all shapes and sizes, but you know one when you see it! These are the kinds of companies that customers can't wait to evangelize.
Is your interest piqued? Do you disagree adamantly? Join us at Opentalk on May 17th where we'll be exploring these questions and many more. We'd love to have your voice added to the conversation!
Source: https://www.talkdesk.com/blog/customer-centricity-opentalk
Publish Date: April 14, 2016 5:00 AM
---

TOPO Sales Summit 2016 tackled some of the most important challenges facing sales teams today. The Sales Technology track analyzed how new technologies are shaping the sales landscape and what their impact can be on individual companies.
In this blog post, we will cover insights gleaned from Nutanix Director of WorldWide SalesOps Rickie Goyal's session, "The Sales Management Revolution."
Technology has had an incredible impact on the efficiency, productivity and success of sales teams. Rickie dove deep into explaining some of the aspects of sales that have been revolutionized by sales technologies. He pointed out five major points of impact: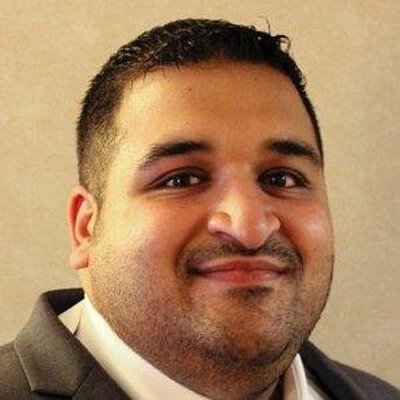 1. Training and Communication
Rickie promoted the idea of video training sessions for sales reps. He noted that sales reps can sometimes have a short attention span, so three-minute videos can be much more effective at conveying information than emails. In his experience, videos have a whopping 91% view rate.
2. Automating Workflows
The ideal task for a salesperson is to sell, but reps very often get caught up in accomplishing other, related tasks such as logging information in after call work. Rickie suggested automating workflows to save reps time and enabling them to make more connections.
3. Sales Commissions
Sales is a commission-driven role, so it follows that an excellent way to motivate reps is to give them visibility into how close they are into hitting their monthly goals. New technologies like Compgun have given companies the ability to display live commission reports to help drive performance in their sales team.
4. CRM Management and Insights
Data is essential, but it can be a pain to keep accurate and clean. Rickie invested in a tool called Clarity for his team to solve this problem. Clarity integrates reps' LinkedIn accounts, calendars and Salesforce to ensure maximum visibility into customer data to help prepare in advance of meetings.
5. Forecasting and Predictive Analysis
Rickie invested in a tool to help predict which leads will turn into closed deals. This tool analyzes data from closed accounts and provides the probability that specific open opportunities will pan out.
Technology has reshaped what it means to be an effective sales team. As Rickie demonstrated in his session at TOPO Sales Summit, companies that leverage advanced technologies gain significant benefits from doing so.
Check out Talkdesk's TOPO Full Coverage blog post for a listing of all of our content from TOPO Sales Summit 2016.
About TOPO Sales Summit
The Sales Summit is an intensive, engaging learning experience that brings together sales leaders from high growth companies to share specific best practices, patterns, and plays for driving scalable revenue growth.
About Talkdesk
Talkdesk is intuitive, easy-to-deploy cloud-based call center software with advanced features, comprehensive reporting and seamless integrations with 25+ business tools.
Publish Date: April 13, 2016 5:00 AM
---

The past few years have seen significant advances in sales strategies and practices. TOPO Sales Summit 2016 examined many of the facets of a successful sales strategy. The Sales Development Track expanded on how high-growth companies can drive pipeline and revenue.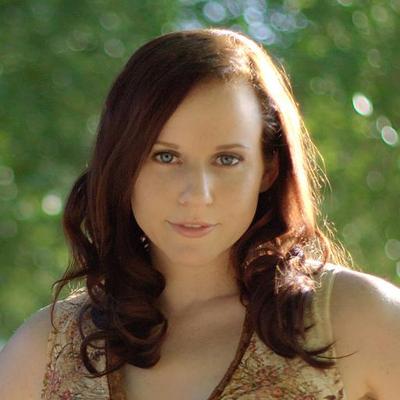 In this blog post, we will review insights from TOPO Sales Development Practice Leader Kristina McMillan's session on "The Sales Development Framework."
Creating an effective sales team requires more than careful hiring practices. High-growth companies must invest in a training program for Sales Development Representatives (SDRs) that equips them to be successful. Kristina outlined four essential elements to sales development strategy:
1. Create Your Ideal Customer Profile (ICP)
According to Kristina, ICP guides every aspect of sales including GTM, sales processes, organizational design, hiring, messaging and plays. To determine your ICP, use three data sets: internal data such as historical close-won data by account type, qualitative data such as sales rep feedback and external data such as predictive data. Much of this research can be done by SDRs, but should incorporate any existing information marketing may have on buyer personas and more.
2. Determine Go-to-Market (GTM) Strategy
The GTM strategy should be driven by the ICP. There are a few different types of GTM including account-based, greenfield and volume and velocity. Account-based GTM involves coordinated inbound and outbound sales and is generally best for enterprise targets. Greenfield GTM involves broad outbound calling to a territory or vertical and is generally used for mid-market targets. Volume and velocity GTM emphasizes inbound leads that are quick to close and works best with small-to-medium businesses (SMBs).
3. Create Buyer-Centric Messaging
Buyer-centric messaging requires that SDRs are well-versed in more than just the buyer personas of their prospects. SDRs must glean knowledge of the top priorities and value props of the prospect and align their content and use cases to buyer pain. To this end, SDRs should have different pitches prepared for different types of prospects.
4. Create a Strategic Plan for Automation
Kristina recommends creating a unified platform for business tools to ease sales processes. The platform should include five elements:
All relevant account data
Integrated contact sources
Readily-accessible buyer messaging
Multi-touch execution
Process analytics
"At the end of the day, it's all about making your SDRs effective," said Kristina.
Check out Talkdesk's TOPO Full Coverage blog post for a listing of all of our content from TOPO Sales Summit 2016.
About TOPO Sales Summit
The Sales Summit is an intensive, engaging learning experience that brings together sales leaders from high growth companies to share specific best practices, patterns, and plays for driving scalable revenue growth.
About Talkdesk
Talkdesk is intuitive, easy-to-deploy cloud-based call center software with advanced features, comprehensive reporting and seamless integrations with 25+ business tools.
Publish Date: April 12, 2016 5:00 AM
---

TOPO Sales Summit 2016 was a whirlwind of information, insights and debate. With two days of content, four tracks and 30+ sessions and workshops, TOPO Sales Summit 2016 really packed a punch.
The Talkdesk team spent both days at the conference soaking in tips and tricks from speakers and attendees alike. As a form of summary, we've compiled some of the most memorable quotes from TOPO Sales Summit 2016. After all, why repackage thought leadership when the thought leaders can say it in their own words?
This blog post will rundown the top six most memorable quotes from TOPO Sales Summit 2016. You can access more content like this by downloading our TOPO Sales Summit Ebook.
Without further ado, here are the top six best quotes from TOPO Summit 2016
1. "Blackjack was big data before big data even existed." -Jeffrey Ma
TOPO Sales Summit 2016 keynote speaker Jeffrey Ma is no stranger to big data. He wrote inspired the book (that was made into a movie) on it! Best known for his membership on the infamous MIT Blackjack team, Ma now serves as the Director of Business Insights at Twitter. He spoke at TOPO on his experiences and his advice when it comes to making data-driven decisions.
2. "I want to hear how you win, who uses you and a case study." -Meagen Eisenberg
Meagen Eisenberg sat on the "Selling from the Buyer's Perspective" panel. Her advice to salespeople was to keep it simple and get straight to the point. Don't waste buyer time with extraneous details.
3. "Sales used to define how we use technology. Now technology is defining how we sell." -Scott Albro
TOPO CEO Scott Albro opened the conference with his "State of Sales" session. In it, he spoke about the rapidly evolving sales landscape and pointed to trends. Among them was the idea that technology has fundamentally altered what it means to make a sale.
4. "You can't pitch to different people in the same way. -Greg Tapper
Many speakers touched on the Ideal Customer Profile (ICP). In sales, it's essential to know the details of a potential buyer – from their role in their company to their pain points to their relationship with your company. TOPO Director of Consulting Greg Tapper expanded on this point at the Ultimate Sales Plays workshop.
5. "Build a talent pipeline that creates the future leaders for your organization" -Steven Broudy
MuleSoft Head of Account Development Steven Broudy discussed what a positive transformation in a sales team looks like in his session "The New Sales Development Pipeline." He explained that there is no "one size fits all" sales candidate and that many new hires may make good Account Executives one day, but will not make for great leadership within your company in the long term. It is important to foster a culture of growth and identify leaders among SDRs to ensure that your sales organization scales effectively along with the rest of the company.
6. "Value prop just gets you in the door. Good customer conversations close the deal." -Robert Koehler
Being able to deliver a relevant, simple value prop to prospects is the key to success for any member of a sales team. TOPO Senior Analyst Robert Koehler led an interactive session on high value sales messaging, where he discussed the value prop in depth. At the end of the session, he took care to note that, as important as the value prop may be, a positive customer conversation is the clincher.
These six quotes are just the tip of the iceberg of insights at TOPO Sales Summit 2016. Check out Talkdesk's TOPO Full Coverage blog post for a listing of all of our content from TOPO Sales Summit 2016.
About TOPO Sales Summit
The Sales Summit is an intensive, engaging learning experience that brings together sales leaders from high growth companies to share specific best practices, patterns, and plays for driving scalable revenue growth.
About Talkdesk
Talkdesk is intuitive, easy-to-deploy cloud-based call center software with advanced features, comprehensive reporting and seamless integrations with 25+ business tools.
Publish Date: April 12, 2016 5:00 AM
Page: 1 | 2 | 3 | 4 | 5 | 6 | 7 | 8 | 9 | 10 | 11 | 12 | 13 | 14 | 15 | 16 | 17