Talkdesk - ContactCenterWorld.com Blog Page 4
Page: 1 | 2 | 3 | 4 | 5 | 6 | 7 | 8 | 9 | 10 | 11 | 12 | 13 | 14 | 15 | 16 | 17

Contact centers start with the admins. The admin sets up the infrastructure, manages the way the contact center exchanges data with other business tools and determines the capabilities of other users. In any contact center, the admin has the most responsibility because they make sure things are operating smoothly for everyone else.
With that in mind, Talkdesk has given admins the utmost ability to make changes to their contact center with the least red tape. It all starts with the first action the admin takes: setting up the contact center. Speed and ease of setup were crucial to early versions of Talkdesk and now that the product is more mature, it still takes just minutes to get started making and receiving your first calls.
One of the biggest ways Talkdesk empowers admins is through our self-service backend tools. Buying phone numbers, adding new users and creating ring groups can all be done with just a few clicks and doesn't need to involve new hardware or anyone from the Talkdesk team. The gives admins the power to fully control the structure of the contact center and make changes at a moment's notice to keep up with customers.
Even tasks that were once complicated are now as easy a few clicks in Talkdesk. For example, creating an IVR menu doesn't requires hiring a voice actor and sticking to a rigid list of options. Talkdesk's text to speech feature allows admins to simply type in IVR options and assign them to ring groups. This can be initially set up in just a few minutes and can be updated as often as you like with no loss in quality.
One the contact center is set up, admins can see a list of all members, including their phone numbers, status and ring groups. All of that information can be edited in real time to adapt to changes in the team or in the caller base.
Talkdesk admins also have access to customizable real-time dashboards that let them see how the team is performing from a high level. If there are changes that need to be made as a response to that data, Talkdesk contact center preferences (call recording options, operating hours, voicemail settings, sentiment settings) can all be changed with a simple on/off toggle.
Even more complex actions like creating new dispositions or editing the sentiment message can be managed in just moments. Every action the admin has to take in order to make his or her contact center more efficient or better optimized for the caller has been optimized by Talkdesk to take as little time and energy as possible.
The biggest way that Talkdesk empowers admins to manage their contact centers is in the automation management. Not only does Talkdesk offer 25 out-of-the-box integrations with today's most powerful business tools, but the admin can create recipes for those automations using a simple drag-and-drop tool. In less than a minute, an admin can set up an automation to eliminate manual work.
Want to create a task in Salesforce to follow up on all abandoned calls? Just create an automation to perform exactly that action and email the appropriate agent to follow up. With no additional work, your team can now instantly take care of the caller with that abandoned call.
Talkdesk integrates with Slack as well, so teams can receive real-time messages any time a certain event happens. For example, if an admin wants to reduce wait time, they could create an automation to send a Slack message to a supervisor every time a queue gets longer than five callers. From there, the supervisor could re-assign agents or change some agent statuses to respond to those calls faster.
Talkdesk was made for admins who want the most control and the least amount of complications. If you're interested in learning more about Talkdesk for admins, just click the button below.
Publish Date: August 22, 2017 5:00 AM
---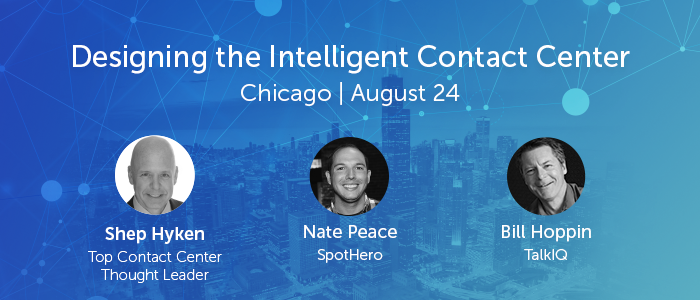 The 2017 Talkdesk event, Designing Your Intelligent Contact Center, kicks off in Chicago next week! We've been finalizing details about the speakers and sessions and now that everything is ready, we're thrilled to share more information.
Here are details about the speakers for the Talkdesk's Designing Your Intelligent Contact Center event in Chicago: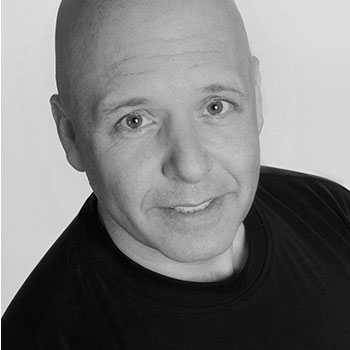 Shep Hyken - Chief Amazement Officer, Shepard Presentations
Shep Hyken is a customer service and experience expert. He is a well-known inspirational speaker as well as a New York Times and Wall Street Journal bestselling author. He works with companies and organizations who want to build loyal relationships with their customers and employees.
Shep hosted Talkdesk COO Gadi Shamia on his podcast last week to discuss the latest trends in customer service. You can listen to that episode of Amazing Business Radio for a preview of what he'll cover at the Chicago Road Show.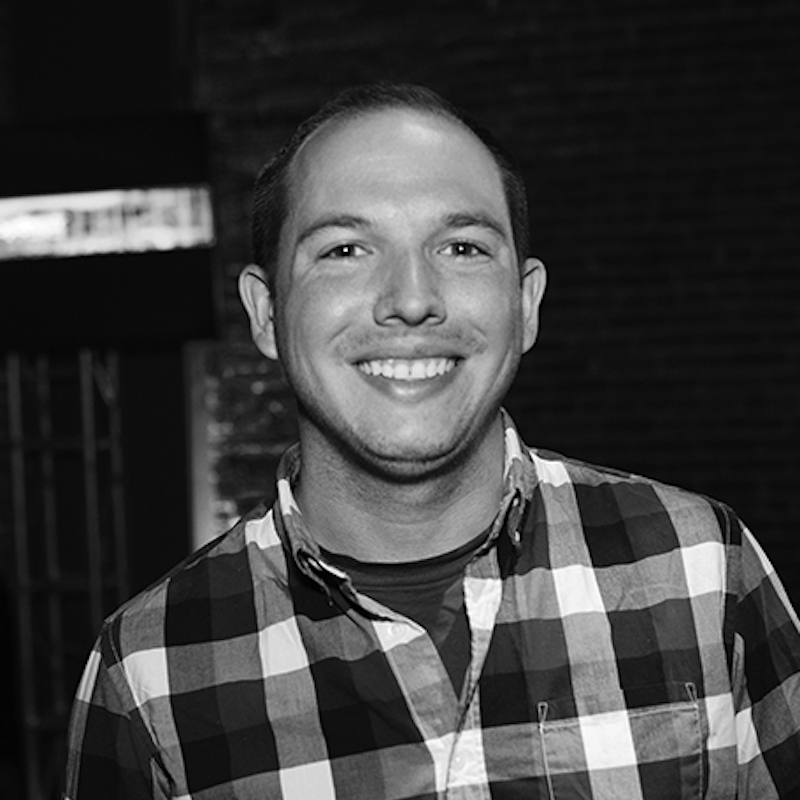 Nate Peace - Support Operations Manager, SpotHero
As Support Operations and Systems Manager at SpotHero, a leading parking reservation service, Nate Peace's mission is to make sure SpotHero is delivering a world class support experience to customers anytime, anywhere.
Nate was a speaker on Talkdesk's "Supporting On-Demand Economy" panel at Opentalk earlier this year. To learn more about him and his views on customer support, check out the recording of that session.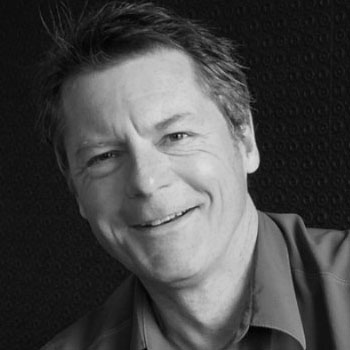 Bill Hoppin - EVP Strategic Sales, Marketing, and Alliances, TalkIQ
Bill Hoppin oversees sales, marketing, and strategic alliances for TalkIQ, a successful speech recognition startup. He's an executive management professional specializing in taking pre-sales startups to revenue, profitability, and liquidity.
TalkIQ was the winner of the first ever Talkdesk App Dash earlier this month. To learn more about their technology and see it in action, check out our App Dash recap.
View the entire Chicago agenda and get your free tickets at the Talkdesk's Designing Your Intelligent Contact Center event page. Additional events in New York and Austin are planned for September, we'll be sharing more details as we confirm the speaker lineup and agenda.
Click the button below to visit the Talkdesk Designing Your Intelligent Contact Center events homepage.
Publish Date: August 17, 2017 5:00 AM
---

The contact center is the easiest way to connect two people in a real-time, personal conversation, but companies can use the contact center to connect to more than just their customers. Information from these calls can be used in plenty of other business processes to streamline activities and make more informed decisions.
To make the most of that call information, Talkdesk offers 25 contact center integrations with today's most popular business tools, including Salesforce, Zendesk and Slack. These integrations work hand-in-hand with the tools you already use, so there's no need to change your processes or adapt for new workflows.
All of these integrations are two-way syncs, which means that information is continuously updated in both systems. Better yet, it means that if one solution goes offline for any period of time, the data from that solution is stored in the other solution and the two tools can reconnected when they are both online. It's a very reliable, secure structure for contact center integrations that will be sharing a lot of real-time data.
In addition to the 25 contact center integrations with your favorite existing tools, Talkdesk's AppConnect solutions are also a great way to try new contact center tools. AppConnect solutions add business intelligence, workforce management, quality assurance and more to your contact center. New AppConnect solutions are going live all the time, so keep checking back to see what new offerings are available.
Once your integrations have been set up, it's very easy to start taking advantage of them. Talkdesk's easy-to-navigate contact center integration backend allows admins to select which information is shared and when certain actions need to be taken. These automations can all be set up in just seconds using Talkdesk's drag-and-drop recipe builder. Automations between the integrated tools make them both more robust and eliminates a lot of manual labor.
For example, you could set up an automation in Salesforce to automatically create a new contact every time an unknown phone number comes in and to record that phone call into that contacts history. Think of the time and effort that would save agents.
For larger contact centers, these automations are a fantastic way to bulk manage a high volume of contacts. Actions or alerts can be set up to respond to abandoned calls, missed calls, low CSAT scores, voicemails, large queues, etc. These automations save your team valuable time and effort in responding to inquiries and also help you minimize searching through call logs by bringing the most important call center activity straight to your attention as soon as it happens.
These integrations and automations save lots of time and effort of all Talkdesk personas. Agents, supervisors and admins just need to identify the tasks they repeat the most frequently and build an automation to perform it. Or better yet, they can brainstorm data/notifications that would be useful for and create a new, smarter way to get the right information delivered to them at the right time.
If you're interested in learning more about Talkdesk's suite of contact center integrations, click the button below and set up some time to talk to one of our experts.
Publish Date: August 15, 2017 5:00 AM
---

Talkdesk supervisors are in a truly unique spot — they need to be able to track high-level metrics, but still need the ability to jump into calls if necessary. These supervisors need the to be able to use both agent and supervisor tools and the flexibility to move between them at a moment's notice.
Since a supervisor is primarily focused on managing the agents who are on calls with customers or prospects, let's examine what Talkdesk offers from an agent management perspective. At any time throughout the day, a supervisor can check their Talkdesk Live dashboard to see an overview of the contact center, including their current service level and what percentage of their agents are in certain statuses. At an individual level, the supervisor can see each agent's activity through the day, which status they're currently in and how long they've been in that status.
The supervisor can also monitor each live call that is happening and listen in or even join the conversation if they are needed. If the agent on the call needs real-time coaching during a call, supervisors can even use the Talkdesk dashboard to send Slack messages during the call to equip the agent with information that will be helpful.
With Talkdesk, supervisors can schedule any report that they want to see and determine how regularly they want to receive that report. For example, if a supervisor want to see their team's service level for each completed week, they could schedule a weekly report to be delivered to their inbox at the end of each week. This way, that data can be analyzed and any necessary changes could be implemented for the beginning of the next week. These reports are accessible in Talkdesk and also in any integrated tools.
In addition to the regular reports, supervisors also have a couple of other tools at their disposal to make changes to agent strategy. At any time, they can view call volumes and how those calls are being dispositioned across any period of time, allowing the supervisor to adjust where agents are allocated and dynamically meet customer demands. They also have access to all recordings of every call, so they can keep calls that result in high CSAT scores or calls from highly-rated agents as a training tool.
Any way you look at it, Talkdesk is optimized to help supervisors get a better view of what's happening on their agents' calls and make necessary strategic changes. Supervisors can be as hands-on or hands-off as they want and still be effective.
Click the button below to learn more about what Talkdesk can do for supervisors and other personas. Our experts will walk you through an interactive demo of our contact center software and show you how it can benefit your customers.
Publish Date: August 14, 2017 5:00 AM
---

GetApp just released their Call Center Category Leaders for Q3 2017, and Talkdesk is among the leaders once again. These rankings list the top 25 solutions in the call center space, evaluating them on five categories (each out of a possible 20 points): reviews, integrations, mobile, media and security. Each solution's ratings are combined for a final score (out of 100) and then ranked from highest to lowest.
Talkdesk had a very strong showing in the rankings, finishing 5th, ahead of competitors 8×8 (6th), RingCentral (10th), Avaya (12th), Genesys (16th), Five9 (18th) and inContact (21st). Talkdesk received top-5 rankings in the Reviews, Integrations and Security categories, the only solution to place that high in that many categories.
Here's a closer look at why Talkdesk performed so well in this quarter's report:
Reviews
Reviews are always of utmost importance for the Talkdesk team. We make our contact center software so that our customers benefit the most. It's important that they're having good experiences using Talkdesk. In GetApp's survey, Talkdesk received an average of 4.4-star rating out of 5. An impressive 91% of users gave Talkdesk a positive review, with a perfect 100% saying they'd recommend Talkdesk to a friend or colleague.
Below are some of the reviews Talkdesk received.
"After 1 week of working through installation and integrating with our helpdesk, we were up and running smoothly. Metrics have lived up to hype. Real-time is awesome." - Joel D.
"The thing that really drew us towards talk desk was the amount of softwares they integrated with. The sales person that onboarded us was extremely helpful and friendly. The site was very clean, and calls were very crisp and clear." - Adam D.
"We searched a long time for a solution that would integrate with our systems and give us the freedom to customize greetings at the drop of a hat and to also give us comprehensive and easy to read reporting. I'm so glad we found Talkdesk." - Dachelle K.
Read all of Talkdesk's reviews on GetApp to get more from real users.
Integrations
Talkdesk's work to integrate with partners earned the third highest score in that category (15/20). Talkdesk offers 25 out-of-the-box integrations and is adding to that partner toolbox at an incredible rate thanks to AppConnect. Working in conjunction with some of today's most popular business tools like Salesforce, Zendesk and Desk.com means Talkdesk's call center software solution can add value to any company's existing workflow without creating new processes. The new AppConnect partners allow customers to try adding new solutions to their contact center to create more intelligent communication processes without the stress or worry over integration.
Unmatched Security
Talkdesk's highest score in the report came in the Security category, a perfect 20/20. We're extremely proud of the work that our team does to protect our customers. his first-place category finish is proof that Talkdesk is a secure offering for customers of all sizes. If security is your top concern in a contact center, talkdesk is the absolute best you can do.
If you want to see Talkdesk in action, click the button below to set up a meeting with one of our experts.
Publish Date: August 11, 2017 5:00 AM
---
For customers and prospects in your contact center, agents are the voice of your company. Talkdesk's goal is to equip those agents with the right tools to make those interactions as beneficial as possible. This all starts before a call is even made or received.
For agents making outbound calls, they can view Talkdesk information through an integration with the their CRM and view the call history of each contact, including call recordings and customer-provided Sentiment scores, before they place the call. This helps give the agent the right context so they can get the call started off on the right foot.
If agents are receiving inbound calls, Talkdesk's screen pop provides a complete snapshot of the caller (including name, company, history and notes from previous calls) so the agent can pick up the phone with a personal greeting and tailor the conversation to that caller. With all this information available to the agent upfront, the caller doesn't have to waste valuable time explaining their issues, they can get right to the heart of the matter. It makes the agents more efficient too, so they can get more done.
Once inside a call, agents can utilize Callbar, the fastest, most flexible way to handle Talkdesk calls. Callbar is a freestanding a web application that allows users to make and receive phone calls from anywhere on the desktop. It allows agents to flip through any number of open tabs while still keeping the call controls at the fingertips. It means the agent only has to worry about the conversation taking place and not how to keep all the important information in front of them. When a call ends, agents can log notes and a disposition directly into Callbar without having to navigate back to a specific tab, saving them extra time and effort.
Those agents can sort through any information about the caller or their company while still moving the conversation along and managing any in-call adjustments that need to be made. Callbar also utilizes Talkdesk's click-to-call technology, meaning that any phone number on the web can simply be clicked to place a call to that number via Callbar.
Another way that Talkdesk helps agents is by giving them access to real-time metrics about their conversations. Since their eventual performance review is likely tied to specific metrics, the agents can track how they stack up through Talkdesk Live. These dashboards can be customized to display any agent-specific data that will help them do their job better.
Part of this Talkdesk Live overview can be Sentiment, Talkdesk's new feedback system that enhances the traditional customer service metric, CSAT, with agent-input data called Mood. By using SMS to track CSAT, agents receive a higher percentage of CSAT scores, meaning a more accurate measure of how they're performing on calls. With Mood, agents have an additional way to input their own information about a call while the conversation is still fresh.
Agents can also work with admins to minimize non-call work by creating automations that streamline routine manual processes. These automations allow agents to worry less about the minute details of a call and say more attention to the conversation at hand. It also means that they'll have more time in a day to spend on calls with prospects and customers.
To top it all off, Talkdesk is always listening for agent feedback and releasing new product updates to make the experience even better. Unlike our competitors who update their product as infrequently as once or twice a year, Talkdesk release updates monthly, meaning agents never have to wait too long for new features.
To learn more about the agent experience in Talkdesk, click the button below and talk to a Talkdesk expert.
Publish Date: August 10, 2017 5:00 AM
---

Today's customers make important buying decision in split seconds and companies need to utilize real-time contact center reporting to keep up. Talkdesk is perfect for the modern company that is looking to turn these live insights into a competitive edge.
Talkdesk Live comes with pre-built reports and also offers the functionality to build custom dashboards based on any company's needs. These dashboards can display information on more than 15 contact center metrics in any desired time frame.
Since different Talkdesk users need different information, here's a look at how admins, supervisors and agents can all use Talkdesk Live data in their daily routines:
Admins
Talkdesk admins can use Talkdesk's real-time dashboards to stay up-to-date on high-level metrics that illustrate the team's performance: wait time, speed to answer, abandonment rate, etc. This persona doesn't need to get bogged down in what each individual agent is doing at all times, just how the team as a whole is performing at a given moment in time. To see how the team's performance has changed over time, the admin could customize the time frame of the Talkdesk Live data and identify larger trends.
If any of the high-level metrics require more attention, Talkdesk admins can view more details on that information with ease. For example, if there are a high volume of abandoned calls, an admin could pull up a list of each of those calls to see if a simple fix could correct the problem.
If an admin is interested in making any large-scale changes to call center operations based on their analysis of the metrics, Talkdesk makes most changes as easy as the click of a button. For more complicated tasks like setting up an IVR or buying new phone numbers, Talkdesk has streamlined these processes so that admins can handle them through self service in a matter of just seconds. In just clicks, admins can turn observations from contact center reporting into tactics and processes that benefit customers.
Supervisors
Contact center supervisors have a lot to manage and Talkdesk Live offers some simple shortcuts to help with a lot of their work. The biggest help is that they can view the status of all their agents in one simple dashboard to stay on top of how each agent is spending their time. In one screen, supervisors can see how many agents are in any status at a given time, how long queues are, which ring groups are receiving the most traffic, how frequent certain call dispositions are occurring and much more.
Supervisors can use real-time metrics to adjust agent staffing during busy periods and make sure that the contact center is best suited to maximize customer satisfaction. Supervisors can move agents into different ring groups at any time to maximize their contact center's ability to handle all incoming calls.
From the supervisor's dashboard, they can also send real-time Slack messages to agents based on any of the information from that dashboard. It's a very simple way to react to information on the fly and give agents the reassurance that if they run into any problems during a call, their supervisor can assist them in a moment's notice.
Agents
The agents are the core of the contact center, they're the ones who are in direct conversations with customers and prospects, so they're in a position where real-time information can truly affect relationships. To start, Talkdesk agents answer the phone with a whole suite of contact center information available to them: how long the caller has been waiting, what IVR options they selected, information about that contact's previous calls and more. These data let the agent answer the call prepared to handle any issue right away.
From a career view, Talkdesk Live helps agents keep an eye on any metrics that will be a part of their regular performance evaluations. If they are given access to view the right dashboards, agents can keep an eye on their important measurements and make sure they hit their goals.
These real-time metrics can be paired with Talkdesk's call recording feature to train agents. They can listen to calls with their supervisor to identify what they're doing right on successful calls and what is going wrong on unsuccessful ones.
Talkdesk's live reporting is an important feature for any company looking to adapt to the modern customer. To learn more about it, click the link below and talk to a Talkdesk expert about how your company can use it.
Publish Date: August 9, 2017 5:00 AM
---

From the very first inception of Talkdesk, there was always a basic idea that drove the direction of our product: other offerings in the call center space were complicated and Talkdesk had to be different. On-premise hardware was expensive and difficult to service, setup took months and changes to your call center could only be implemented by the provider.
Our call center software was created with the intention of being a solution to all that red tape. We wanted our customers to be empowered to manage their own call centers at every step of the process. The Talkdesk north star has always been the satisfaction of our customers' customers and the simple truth is that the longer our customers are waiting for call center updates, the longer their customers have to wait as well.
Installation
When Talkdesk was founded, the goal was to create a call center that could be set up in five minutes. That idea worked! Talkdesk has grown at a staggering rate, primarily because of how easy it is for our customers get a call center up and running. With a couple of clicks, an admin can create an account, select a phone number and start making and receiving calls on Talkdesk. Once the account is set up, the same one-click process applies to how users to route call queues, manage agents and add any of the 25+ business integrations (including Slack, Salesforce, Zendesk and more).
Our customers don't need to buy any extra tools to make and receive calls, just a computer and a headset. It's extremely simple to set up and extremely easy to use.
Back-end Management
Another way Talkdesk makes the contact center easier to use is automations. We've built a suite of pre-built automations that can be turned on or off with just one click. For more complicated automations, Talkdesk has a drag-and-drop recipe builder that allows admins to construct a call center process in any way that minimizes manual entry from the agents.
One of the best ways to keep an eye on how well a contact center is operating is to utilize Talkdesk's real-time reporting. Our out-of-the-box reports make it easy for a team to measure the basics and customer report can be built in a matter of just a few clicks. No matter what metrics or time frame you're assessing, Talkdesk's reporting is built to streamline access to your company's data.
Ongoing focus on self-service
Since Talkdesk's product is always evolving, we make sure to continue offering new ways for our users to stay up to date on our call center software features. We update the Talkdesk Knowledge Base to include information on new updates and offerings the day they are live in the product.
Talkdesk also offers training modules for each of the different personas on Talkdesk Academy. Those courses are broken down by audience (agents, supervisors or admins) and offer a series of short videos and quizzes that can be completed in a couple of hours.
Another area to find helpful Talkdesk information is our webinar library, where we store in-depth conversations with internal product experts and external partners. These webinars are a way for Talkdesk to keep our community of users current on the most recent additions to our call center software and give live demos of the features. All these webinars are saved and are available to watch on demand whenever you want.
AppConnect
Talkdesk's new app marketplace was designed to be the easiest for customers at every step. AppConnect solutions are easy to browse and a free trial can be set up with just a single click. Instead of researching tools, negotiating a contract and waiting for setup, Talkdesk users can just add new tools to their call center and see how they like them before deciding whether or not to buy them. After that, they don't have to commit to any long-term usage, the solutions all utilize pay-as-you-go billing, so they can be turned off and on at will (a great option for seasonal usage).
We think that AppConnect is the easiest app marketplace out there, but then again, we built it to be just that. There is no red tape and no commitment, just companies getting direct access to new apps.
To learn more about Talkdesk and see it in action, click the button below and set up a conversation with a Talkdesk expert.
Source: https://www.talkdesk.com/blog/talkdesk-difference-ease-use/
Publish Date: August 1, 2017 5:00 AM
---

Talkdesk is excited to announce that we are expanding our partnership opportunities. Beyond becoming an AppConnect Partner or becoming an official Channel Partner, there is a third opportunity to partner with us … You can now become a Services Partner.
What is a Services Partnership?
A Services Partnership is an opportunity to work with Talkdesk to help organizations makes the digital transformation from the contact center to the cloud. We wanted to provide this service to customers to deliver high-quality consulting and technical solutions for them. By partnering up, we can build out a robust service for our mutual customer base, creating a win-win-win solution.
Why Join?
The customer communication market is going through a major shift at the moment as customers demand real-time, smart and quick interactions to get what they want. As a business, the trick is to keep customer satisfaction high while being cost efficient. This means everyone needs to be using the tools they have on hand to the best of their ability. Enter the Services Partnership.
As a Services Partner, you get access to best practices, technology and methodology training, as well as other resources to successfully implement the Talkdesk platform and ensure continued customer success. We will teach you how to implement Talkdesk for things like different customer sizes, new features, quality checks and so much more.
What's included?
-> System integration providers who work with cloud technology platforms and are looking to provide an integrated cloud-based call center solution
-> Consulting and Training Partners who can expertly deliver and extend the value of the Talkdesk experience and investment
Should Your Company Apply?
If you are a company in the SaaS space, that implements Salesforce or Zendesk, or offers solution consulting expertise, this is the Services Program for you!
A Glimpse Inside:
We hosted our first Services Partner Enablement Training in July 2017. It was a hugely successful two-day event! The attendees were engaged and learned how to implement Talkdesk. They also did LIVE demos and presentations with Salesforce and Zendesk integrations.
Interested? Click here to learn more.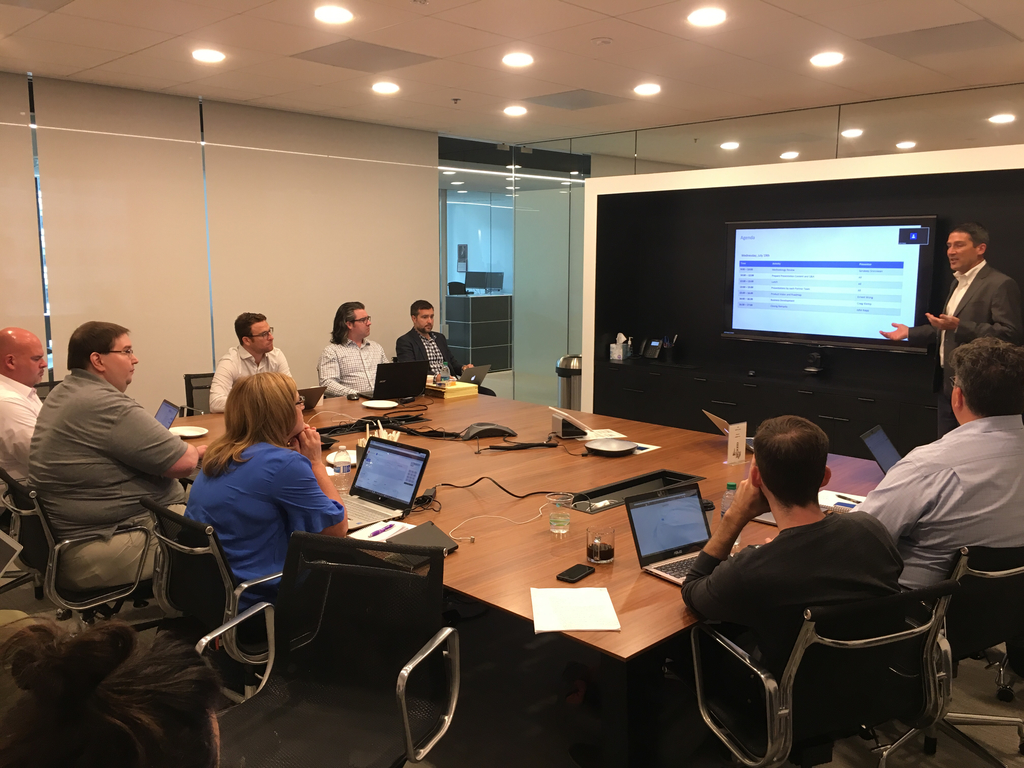 Publish Date: July 27, 2017 5:00 AM
---

A couple of months ago, when Talkdesk launched AppConnect, the goal was to allow companies to add new solutions to their call center in the easiest way possible. To make that possible, we made sure that all AppConnect apps had three common features:
Free trials available for all Talkdesk customers to experiment with new tools
One-click install that streamlines the process of adding tools to the call center
Pay-as-you-go billing to allow customers to try solutions without the fear of long-term commitments
When we launched AppConnect, it was a closed beta with around 300 customers to allow us to keep an eye on the Talkdesk community that was using it. As of today, we're happy to announce that AppConnect is in open beta, available for all Talkdesk customers! All they need to do is go to AppConnect and request access.
Along with this news, we're also happy to celebrate a couple of new partnerships since our initial announcement in April. These solutions will be available in AppConnect soon. Here's more information on our new partners and what their tools bring to Talkdesk contact centers:
Ytica
Ytica for Talkdesk is a reporting and analytics solution that provides out-of-the-box dashboards and reports that help you run your contact center. The reporting is fully customizable, allowing business users to create their own visually rich reports by just dragging and dropping from hundreds of predefined metrics and KPIs. Ytica for Talkdesk gives your customers confidence that they are getting a mature reporting when switching from their legacy platform.
Datatron
Datatron is the first platform that allows enterprises to easily merge real-time (e.g., Kafka, RabbitMQ, Spark Streaming) and historical data (e.g., Hadoop, Teredata, Netezza) to create immediate business insights. Datatron's artificial intelligence can give you predictive analysis that's hidden in your historical/live data so you have the actionable insights necessary to increase ROI. In today's competitive environment with high consumer expectations, you can make smarter decisions based on the most current data available to improve customer experience, increase revenue and maximize operational efficiencies.
There are always new partners available on AppConnect, keep checking back here to find out more about our newest call center tools.
Source: https://www.talkdesk.com/blog/announcing-open-beta-talkdesk-appconnect
Publish Date: July 11, 2017 5:00 AM
---

Talkdesk is named to the Forbes 2017 Cloud 100 list, the definitive list of the top 100 private cloud companies in the world, published by Forbes in collaboration with Bessemer Venture Partners. Talkdesk will be celebrated tonight in San Francisco at The Cloud 100 Celebration, an exclusive event hosted by Bessemer Venture Partners, Forbes and Salesforce Ventures. The celebration is attended by the CEOs of the public cloud companies and the CEOs named to The Cloud 100 and The 20 Rising Stars lists.
"Talkdesk is always striving to provide a more innovative, more secure contact center with enterprise-grade reliability. We are pleased to be recognized by Forbes, Bessemer Venture Partners, and Salesforce Ventures as a top 100 private cloud company in the world," said Talkdesk Founder and CEO Tiago Paiva. "We are continuing to add to the Talkdesk offering and you will see Talkdesk doubling down on AI throughout the year."
As part of the rigorous selection process for the Forbes 2017 Cloud 100, Forbes' data partner, Bessemer Venture Partners, received hundreds of submissions from the top cloud startups. With that data, the Forbes Cloud 100 judge panel, made up of a majority of public cloud company CEOs, was then responsible for selecting and ranking the top 100 companies from all over the world. The evaluation process involved four factors: estimated valuation (30%), operating metrics (20%), people & culture (15%) and market leadership (35%), which the judge panel then weighed to select, score and rank the winners.
"Our inaugural Cloud 100 list showed the tech and venture capital community just how many standout private cloud companies there are to watch, and this year's list is no exception," said Forbes editor of the Cloud 100 list Alex Konrad. "Forbes has a keen eye for businesses, and combining that with Bessemer Venture Partners and Salesforce Ventures' deep knowledge of the cloud industry, any company's inclusion on the Forbes 2017 Cloud 100 list is cause to celebrate."
"These companies are leading the cloud technology revolution!" said Byron Deeter, a top cloud investor and partner at Bessemer Venture Partners. "The founders and teams behind the Forbes 2017 Cloud 100 companies are of another caliber and we are beyond excited to celebrate the hard work and enormous value these companies are creating as they propel the trillion-dollar software industry forward."
"The business opportunity for cloud computing is tremendous as the spend on cloud computing and the rate of adoption continues to grow and advance the ecosystem," said John Somorjai, EVP Salesforce Ventures and Corporate Development. "We're thrilled to highlight the potential of these top-tier private companies in the field and see where they take their businesses and the economies around the world."
The Forbes 2017 Cloud 100 and 20 Rising Stars lists are published online at www.forbes.com/cloud100 and will appear in the July 27, 2017 issue of Forbes magazine.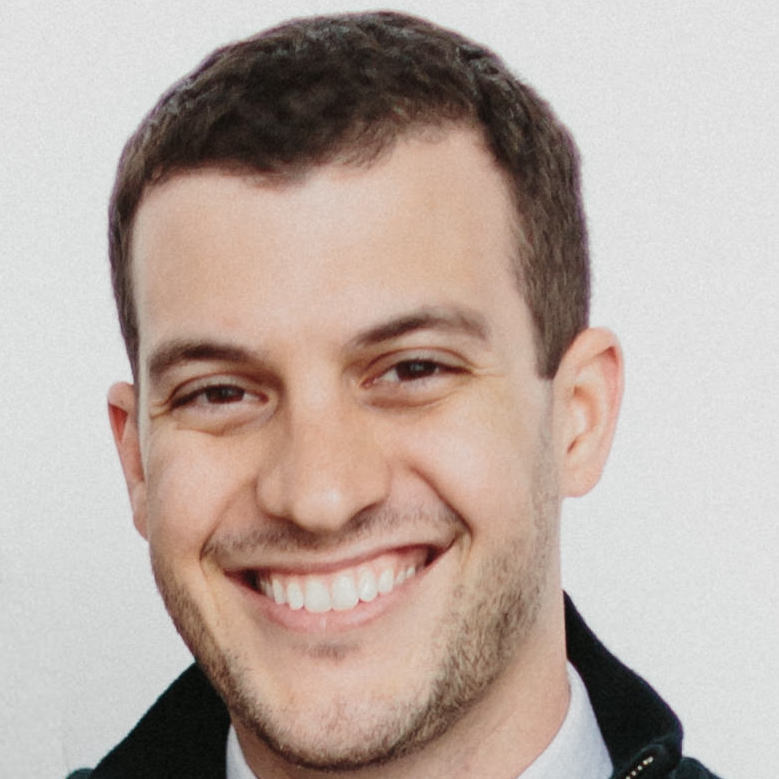 Adam Bonefeste
Adam is the content marketing lead at Talkdesk. When he isn't working, he's probably reading or getting lost in Youtube holes.
Source: https://www.talkdesk.com/blog/talkdesk-named-second-annual-forbes-2017-cloud-100-list
Publish Date: July 11, 2017 5:00 AM
---

Last week, Talkdesk invited the team from Front to co-host a webinar about managing high volumes of customer support. Together, Talkdesk and Front presented five specific tactics that support teams can utilize to increase support efficiency while maintaining a level of personalization that keeps customers engaged.
In this post, we'd like to share more details about the first of these five tactics. Each of our tips builds off the previous ones, so if you're interested in getting more information, you can view the rest of the webinar on-demand. Here's the first tip to mastering high volume support:
1. Ensure support inquiries are being routed efficiently to increase service levels
This is the core question of customer support: how quickly can a customer find the right person to help them? Minimizing the amount of time and number of steps between the moment a customer support inquiry is received and the time it is resolved is crucial for both the company and the customer. Think of any positive experience you've had with a customer support function as a consumer. Odds are that you remember that interaction so well because it was fast or because they used technology to save you extra effort.
There are multiple ways to route your incoming written communications to increase efficiency, but two that Front would suggest are by business expertise and by customer segment. An easy way to configure this setup is to create if/then rules in Front that will search incoming messages and assign them to individuals on your support team. For example, if one person is responsible for handling login issues, Front can search incoming messages for the words "username," "password," "login" or "log in" and automatically send them to that specialist.

For phone conversations, Talkdesk has built-in functionality to support support incoming call routing based on a number of different factors: topics, language, department, location, channel, etc. There are plenty of ways to automate these incoming inquiries and companies should think long and hard to conversation to determine the appropriate method. A good way to make this decision is to think about the type of information that will help agents resolve issues the best and start by routing according to that criterion.
Routing plays a critical role in driving both customer satisfaction and cost efficiency. Some customer support inquiries are resolvable entirely through routing, without any agent intervention. A transactional IVR system can collect information from callers and direct them to information they need. For example, if a customer calls in with an order ID, a transaction IVR system can present the shipping status without forcing the customer to wait in a queue for an agent.
Routing is the crux of the customer support experience your customers are having, so it's worth the time to make sure you get it right. It might take some trial and error, but having a seamless and well thought-out process is the first step in turning your customers into promoters of your brand.
To find more information on this the other tips in this webinar, view "5 Ways to Master High Volume Support." To watch any of our past webinars or see a list of upcoming webinars, click the button below.
Source: https://www.talkdesk.com/blog/best-tip-high-volume-customer-support
Publish Date: July 5, 2017 5:00 AM
---

Your company's call center is more than just a tool to contact customers and prospects. For the people on the other end of those calls, the call center is not only part of the communication process, it's part of your company's personality. To a prospect, a call center software solution that drops calls sounds a lot like a brand that doesn't want to listen to what they have to say.
Your call center should be a means of showing customers how much you care about them. It should be part of the collection of tools that your sales agents can utilize to convince prospects that your offering is unique and superior to the competition. To do that, you'll need a call center software with the same characteristics. You'll need Talkdesk.
Talkdesk has plenty of sales-friendly features, but here's a look at a few that we think can jumpstart your sales team the most.
Call Quality
Sales is a tough job; agents spend all day making cold calls and sending emails hoping to set up a conversation with a decision maker to pitch their product. It's hard work and all the effort that goes into setting up a conversation shouldn't be ruined by a conversation that keeps going back to the phone connection. You want your prospects to say things like "tell me more" and "let's set up a time for you to show me how it works," not "I'm getting an echo" or "can you say that again?"
The conversations that inside sales agents have are almost entirely reliant on phone call quality. They have such a short window to make an impact, it's inexcusable to have your prospect use their energy and attention on trying to figure out what the sales rep is saying. If your prospect has to focus too hard on just hearing you, they'll never understand you.
If you're interested in hearing the Talkdesk call quality for yourself, give us your number and we'll call you. It's the easiest way to understand the difference call quality makes.
Reporting
Being successful at sales requires that you know your numbers. Agents and teams always have their eye on a weekly, monthly, quarterly or annual goal and progress towards these goals. These standards are a clear marker of what is expected and how an individual is performing. However, your team's understanding of overall performance is very limited to the metrics that you are tracking. Sure, your bookings can tell you about how an individual is performing, but what about the average number of calls it takes an SDR to connect with a prospect or an agent to close a deal? What about measuring the sentiment of the recipients of the calls? Talkdesk even offers tools in AppConnect to identify optimal times for connections and upsells based on voice analytics.
Talkdesk's reporting can deliver real-time data on a variety of metrics, and your team's dashboard is fully customizable so you can track exactly what you want. Supervisors can set these dashboards up to ensure that their team is tracking the metrics that add value to their overall sales operation, not just describing what they're doing. With Talkdesk Live, sales managers can see which agents are in conversations at any moment. Not only does that mean that they can take action to inspire a quiet sales floor, but they can also identify which reps haven't hit their daily call goals and encourage them to finish the day strong.
Automations
The sales process requires a lot of repetition. Each call requires work to be done before, during and after the contact and successful sales reps can spend loads of valuable time dealing with red tape rather than talking to prospects. Some of that work is simple grunt work and can just as easily be done with AI-powered automations.
These automations are highly customizable and can be adapted to fit any sales team's flow. A good set of automations recipes will dramatically reduce the technical work associated with your sales team's calls, freeing the sales reps up to do what it is they do best - pitch your product and close deals. Not only do the automations free up your agents' time, but they also reduce the risk for human error. Talkdesk automations work in conjunction with the 25+ business tool integrations we offer and can increase productivity by 20-30%.
Talkdesk can add a lot of value to your sales efforts. To discuss how your company can benefit from our industry-leading call center software, set up a demo with one of our experts by clicking the button below.
Source: https://www.talkdesk.com/blog/right-contact-center-can-enable-sales
Publish Date: June 15, 2017 5:00 AM
---

In your current sales process, what happens to your phone conversations after the call ends? You input notes, do after-call work, schedule a follow-up call, but the actual conversation is over. You can't go back and replay important parts to log details or analyze the call for mood changes.
What if all of your sales calls were automatically recorded and filed in your CRM so you could go back and relive that conversation any time you wanted? It would be a great way to brush up on information about your prospects before a follow-up call. Call recordings are a core part of the Talkdesk offering. We think that your conversations shouldn't just end when someone hangs up, but should be preserved for a variety of purposes.
Here's a list of ways that call recordings can help your sales team:
No More Note-Taking
There's a lot going on during a sales call. Salespeople need to be capturing personal and private information on their contacts, noting anything said about competitors, looking for opportunities to upsell or cross sell, etc. They're having several conversations back-to-back and often have to catalog all that information while also thinking about how to advance the decision-making process. It's a lot to do at once.
More importantly, when a call isn't recorded, a prospect says something once and if it isn't manually recorded in that moment, it's lost forever. The pressure on the salesperson is incredible. Without that pressure, the sales rep can focus on what actually matters — making a connection with the prospect.
With call recording, sales agents don't need to worry about all those notes. They can stay in the moment and focus on understanding their prospect rather than capturing the highlights for later down the road. It's a lot easier to have a conversation when there's no pressure to catch every last word in real time. If a salesperson really wants to take good notes on a call, they can listen to the call again later, pausing to make sure they capture the important moments word for word.
Improved Sales Opportunity Handoffs
At some point in a sales process, a prospect is likely going to have to be handed off from one team member to another — SDR to AE, AE to SE, AE to management, AE to AE, AE to CSM, etc. Traditionally, this handoff would include all the notes from the calls and maybe a short meeting between the team members to discuss the past conversations. The information that the new lead receives is incomplete, it's like a game of telephone, more people filtering the conversation makes the information less and less accurate.
With call recordings, that meeting can still happen, but instead of handing off notes — which are full of typos, shorthand and incomplete information — they simply pass off recordings of the past calls. The person receiving the prospect can now listen to those calls and start their first conversation not only with a more complete understanding of the conversations that have taken place, but also a feel for the emotion and tone of voice that the prospect or customer uses.
For any handoff from a junior member of the sales team to a senior member, these recordings can be extremely valuable because it puts the mind of the veteran employee at ease. Instead of wondering if the inexperienced employee has missed notes or provided incomplete records, the senior employee can focus their energy on planning how to move forward rather than worry about what may have happened in the past.
Training
Without all recordings, sales managers can look at metrics about their salespeople, but they aren't getting the whole story. They can make general strategic suggestions to their direct reports, but those suggestions might be difficult to turn into tactical changes. Once call recordings are enabled, managers can go back and listen to the calls their direct reports are having and give them specific feedback about what they are doing well and what can be improved.
To take it one step further, managers can take call recording from their outstanding salespeople and turn them into best practices for the entire team. Sometimes the best salespeople aren't the best instructors, so their tips and advice aren't easy to pass along to the bigger team. With recorded calls, those all-star sellers don't need to worry about coaching their fellow team members, they can just play the conversations back and let their managers do the training.
If you're interested in learning more about how your sales team can use call recordings to make the most of your opportunities, click the button below to talk to a Talkdesk expert.
Source: https://www.talkdesk.com/blog/sales-team-needs-call-recording
Publish Date: June 7, 2017 5:00 AM
---

For contact center teams, managing agent workloads can be challenging. It's not productive to overwork reps, but at the same time, it's wasteful to have too much idle time. Customer communications are typically received in real time, but across disparate systems, so supervisors lack visibility into agents' current tasks. This makes it difficult to properly assign and prioritize incoming tasks.
To address this common issue, we're thrilled to announce that Talkdesk call statuses can now be synchronized with Salesforce Omni-Channel. Read on to learn more about this exciting new Talkdesk for Salesforce feature:
What is Salesforce Omni-Channel?
Omni-Channel is a Salesforce feature that allows contact center teams to easily route different work items to agents based on work item type, agent availability and more. With Omni-Channel, work items can be automatically assigned so that each agent is always handling assignments best suited for their status
How does Talkdesk integrate with Salesforce Omni-Channel?
To allow teams to take full advantage of Omni-Channel, we've integrated Callbar so that agent statuses between Talkdesk and Salesforce are automatically synchronized. This means that when an agent updates their status in the Omni-Channel widget in Salesforce, their status in Callbar is also updated (and vice versa).
With this status sync, teams have more freedom to work across different channels while maintaining a balanced workload. Agents can spend more time helping customers and less time doing administrative work since there is no need to update their statuses in multiple locations. Contact center teams can rest assured knowing that while they are on a call, they won't receive additional work items.
Does Talkdesk integrate with Omni-Channel Supervisor?
As part of the Omni-Channel integration, contact center managers can also use Omni-Channel Supervisor to see a bird's-eye view of all agent statuses and durations, including Talkdesk statuses. This provides managers with more real-time visibility into their contact center so tracking agent activity and schedule adherence is simple.
How can I turn on the Omni-Channel sync?
Our Omni-Channel integration is available now in open beta for all Talkdesk for Salesforce customers. Setting up the integration is as simple as mapping your Callbar agent statuses to your Omni-Channel presence statuses. To learn more about configuring the Omni-Channel sync, please visit the Talkdesk Knowledge Base.
Ready to try out Talkdesk for Salesforce's Omni-Channel integration, but don't have Talkdesk yet? Request a free demo below to get started now.
Source: https://www.talkdesk.com/blog/new-talkdesk-salesforce-feature-omni-channel-presence-sync/
Publish Date: June 1, 2017 5:00 AM
Page: 1 | 2 | 3 | 4 | 5 | 6 | 7 | 8 | 9 | 10 | 11 | 12 | 13 | 14 | 15 | 16 | 17