Talkdesk - ContactCenterWorld.com Blog Page 5
Page: 1 | 2 | 3 | 4 | 5 | 6 | 7 | 8 | 9 | 10 | 11 | 12 | 13 | 14 | 15 | 16

Customer support centers have changed. What was once a process-heavy transaction machine has evolved into an agile network of agents who respond primarily to unique support incidents. As the industry has changed, so have the tools that agents use to keep customers happy.
Talkdesk is proud to be on the cutting edge of customer support technology, replacing dated, complicated traditional support tools with a simple, intelligent contact center. As the technology improves, the expectations of customers are increasing … and they're right. They should expect more.
At Talkdesk, our top priority is our customer's customers – the people actually calling in to receive support. We make the product for you. With that in mind, here are a few things we think you should expect to never have to say to a support agent again:
Your name: Our software identifies incoming calls and automatically pulls up your account information, including your name.
Your phone number: Have you ever had to give your phone number to an agent before? It's nonsensical. Caller ID has been around for a long time, you shouldn't have to waste your time with useless introductory questions. Even if your number isn't in a company's contact list, Talkdesk allows the agent to create a new contact from a call without having you repeat the information.
Your email address: You get the idea.
Your account number: Talkdesk includes integrations that allow agents to skip past all the introductory information of a support call so you can get right to the heart of the issue. You're not calling to tell them your account number, you're calling to have your issue resolved.
Your most recent purchase: If you call in to a support line, it shouldn't take 10 minutes to describe your problem. Talkdesk's integrations mean agents should be able to pull up your transaction history and have your most recent order open in seconds.
The last time you called: Agents using Talkdesk can see the entire history of calls you've made. Hopefully you aren't having to place several calls about the same problem, but if you do, the agent should know about it.
"I told this to the previous agent": Have you ever explained your issue to a support agent only to get transferred to someone else and have to relay the story again? We know that's frustrating. That's why Talkdesk allows agents to take notes directly on your customer profile. Talkdesk for Slack's "Get Help" feature allows each agent to communicate with their team in real time, so other agents can contribute information without needing to transfer onto the call.
"I had to wait for XX minutes to talk to someone": Talkdesk Live tracks how long you've been waiting and displays that information to the support team. We can't say that the technology will eliminate long wait times, but the agent who fields your call will definitely know when you've been on the phone for too long.
At Talkdesk, we want to empower our customers to solve their customers' problems, not just collect their information. If you think your company could benefit from Talkdesk, sign up for a free trial to test it out.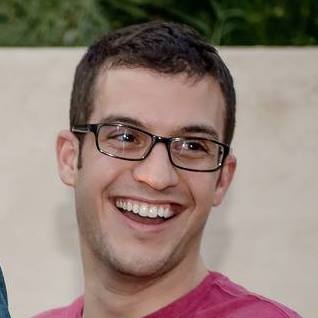 Adam Bonefeste
Adam is the content marketing lead at Talkdesk. When he isn't working, he's probably reading or getting lost in Youtube holes.
Source: https://www.talkdesk.com/blog/8-things-never-say-support-call/
Publish Date: December 8, 2016 5:00 AM
---

When calling large companies, instead of immediately speaking to a customer service agent, you'll usually arrive at a phone tree system that asks you to make a series of numbered choices. This system is called an interactive voice response system, or IVR. IVR systems can be used to service high call volumes, reduce costs and improve the customer experience for everyone who calls in. But sometimes IVR systems are not the best choice for businesses.
Understanding IVR Technology
IVR systems allow companies to pre-record a greeting and gather information from callers using voice input or touch-tone keypad selections. From this information, the IVR system can then provide return responses in the form of voice, fax, callback or email. Usually IVR uses two types of technology to recognize what callers are asking for and route calls:
Computer-Telephone Integration (CTI): This allows software to recognize a tone from a telephone keypad
Speech Recognition Software: This type of technology allows a customer to communicate with the IVR system using a series of short voice commands such as, "pay my bill" or "check my balance" when you call your credit card company
Benefits of IVR Systems
IVR systems are commonly used to route calls internally within an organization instead of spending money hiring and retaining a salaried receptionist who only works 8 a.m to 5 p.m. Instead, an IVR system works around the clock so your customers receive the support they need, when they need it. IVR also saves money for a company because it reduces the phone time needed from customer service agents by providing them with some basic information before they enter the call or removing them entirely from the process entirely. An example of this is when you call your airline and automatically receive flight information without talking to someone.
Additionally, IVR systems aid companies in customer satisfaction by routing callers to the right agent quickly, depending on that agent skillset, language capabilities or expertise. Another benefit to an IVR system is that they can be used as an electronic notification system for remote employees. With the workforce increasingly moving toward telecommuting or global locations, IVR systems can trigger an alert to an employee's cell phone, home phone or other form of contact until they are reached.
Reasons to Skip an IVR System
IVR systems can sometimes negatively impact your business because they may not work for a number of callers. Technology-challenged customers could have trouble following the prompts and options, and impatient younger customers could get frustrated with the time it takes to navigate multiple menu options instead of getting a quick response.
Sometimes, IVR systems can feel like customers are pushing a million buttons and or repeating their voice command over and over, only to receive a customer service representative who asks, "How can I help you today?" Some callers would rather quickly speak to an agent and bypass the IVR options.
Ting, a mobile phone company for individuals and businesses, is an example of one company skipping IVR and giving direct, quick access to a live customer service agent — and their customers love them for it. Check out what one of their customers has to say:
"[Ting's] customer service is fantastic. Live human beings that answer within a couple of rings. [Their] techs are knowledgeable, friendly and follow up with emails. Most importantly they do what they say they are going to do."
— Jeff DeVries, DeVries Companies
It's become such a cornerstone of Ting's business, that their "real person" customer service is one of the first value props you read about on their website:
No hold, no phone trees and no transfers. People are still getting used to this level of service.
Talkdesk supports an optional IVR, but they're not for every company, so gather all the information you can and make the choice that works best for you.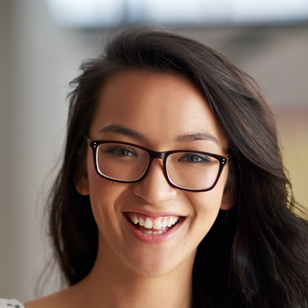 Amy King
Amy is an Account Manager at Talkdesk. When she's not busy at work, she enjoys cooking, browsing bookstores and going on hikes around the Bay Area.
Source: https://www.talkdesk.com/blog/when-should-you-consider-using-an-ivr/
Publish Date: November 18, 2016 5:00 AM
---


Your call center is an integral piece in your company's customer satisfaction, sales volume and business efficiency goals. With so many critical business metrics tied to your call center, it's easy to see why selecting the right technology and process is so important. At the most basic level, your call center needs to provide a way to talk to customers, route calls, and optimize customer conversations.
Traditionally, companies have used a Private Branch Exchange (PBX) phone system to manage internal and external calls. Whether your business already has a PBX phone system deployed or you're currently researching a PBX phone system to launch, it's important to understand that PBX phones are not a replacement for call center software, like Talkdesk. If you only use a PBX, you'll be missing out on data and features that will improve your customer service metrics.
What is a PBX?
You've likely come across the need to use a four-digit extension to reach someone within an organization. This company is using a PBX phone system, which is a private telephone network within a business. PBX phone systems allow companies to split a single phone line into multiple internal lines, maximizing the ability to reach everyone within the company on only one paid phone line. This reduces company phone bills.
Analog PBX: Before the onset of modern internet technology, PBX phone systems used to exist over telephone lines and switches only. This is referred to as analog PBX, which is outdated technology. A typical analog PBX setup is comprised of a computer server, a manual control board and multiple lines that connect to an internal switching system that routes calls to individual phone lines throughout the company.
IP PBX: Modern PBX phone systems use Voice over Internet Protocol (VoIP) technology to make calls using the internet. IP PBX phones connect over an office's Local Area Network (LAN), leveraging the same technology used to connect employee computers. IP PBX systems are superior to analog PBX systems because the internet allows them to use internet technology for next-level services such as integrating with customer relationship management (CRM) software.
What Makes PBX Different from Call Center Software?
Typically, a PBX phone system is not going to maximize your call center results simply because they don't provide the features and technology the call center software does. Here are some call center software features that a PBX phone system is probably lacking:
Advanced Routing: Advanced routing allows you to provide a better customer experience by ensuring efficient service for callers. Call center software will use technology such as skills-based routing and interactive voice response (IVR) to route customers to the right location the minute they call. This minimizes the chance that a customer gets transferred to multiple agents during a call. Features such as queue callback and Intelligent Reconnect also create a more seamless calling experience.
Call Queuing: Let your customers get the help they need when they need it — offer them the ability to wait on the line for the next available agent rather than leave a voicemail. If your customers do decide to stay on the line, advanced call queuing options will let you choose a custom message or music to play for callers while they wait.
Live Call Monitoring: Listen to calls customers are making to your business in real time without the customer (or in some instances, your agent!) knowing. This call center software feature allows you to monitor call center quality standards and improve employee processes. Many call center solutions also allow you to perform call barging when necessary. This means managers can drop in on calls with both the agent and the customer to reduce call transfers and increase first call resolution.
Live Reporting: Use call center software to monitor the performance of your call center in real time. You can track important agent metrics such as average speed to answer and average wait time or get an on-demand overview of what's happening in your call center in real time so you can monitor important business metrics.
PBX vs. Call Center Software?
If your company is just looking to communicate internally with each other or allow employees to have their own phone line without expensive phone bills, then a PBX phone system is likely sufficient enough for your business. However, if you're looking to select a telephony solution for your call center that provides robust features to keep your customers happy and purchasing from your business, call center software is the way to go. Not only will you have a solution that can scale with your business as it grows, you'll also be able to use advanced technology to improve your customer experience.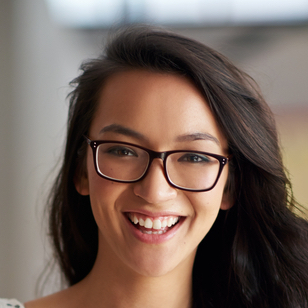 Amy King
Amy is an Account Manager at Talkdesk. When she's not busy at work, she enjoys cooking, browsing bookstores and going on hikes around the Bay Area.
Source: https://www.talkdesk.com/blog/pbx-is-not-call-center-software/
Publish Date: November 10, 2016 5:00 AM
---


Last week I read a great article by Bart Perkins, titled Is your service center too dependent on technology? The theme of Perkins' post embodied in his last sentence is: "if you don't meet customers' criteria for an acceptable customer support experience, they'll be gone before you can say 'press 9 to speak to one of our better staffed competitors.'" This is becoming an increasingly important theme as many industries pivot to recurring revenue models and place a higher value on customer loyalty (makes sense considering it costs anywhere from 5-30x more, depending on which study you want to use, to acquire a new customer than to retain/sell to an existing customer).
Customer service is not a new idea, but it's valuable to discuss for a couple reasons: 1) Trends are slow to implement. Just because a business sees the value in happy customers and knows it should be providing excellent customer service, doesn't mean that company knows how to make this a reality. 2) I recently joined Talkdesk, a truly innovative company that is changing the way businesses think about service/support centers and their telephony solution addresses all of Perkins' suggestions for improving service centers.
Perkins' article is summarized into four main points:
1. Make self service attractive
Today most people can self serve to handle tasks such as reporting an issue, transferring money or checking on the status of an order. However, Perkins warns, "too much self-service can be a disservice." For example, when a customer asks a question that isn't expected or wants to perform an uncommon task, the value of a chatbot or self-service portal quickly becomes zero. This is why the best service centers allow customers to interact through their preferred method or combination of methods, including phone, SMS, chat, video or website.
Talkdesk addresses self service with omnichannel customer support, which takes a holistic view by attempting to create a seamless customer experience across channels. Some businesses today have multichannel support, which is a good start but multichannel support teams can become siloed. The phone support team isn't in great communication with the email support team, so customers may get a totally different experience when interacting with each team. This can be jarring and present a disjointed front to customers.
2. Make it easy to access a knowledgeable person
You've probably had the experience of calling into a support line, providing information to an automated system, then having to repeat the same information to a real person and then getting transferred to another agent and having to repeat the same information yet again.
Just like Salesforce aimed to be the end of software, Talkdesk is putting an end to IVR through intelligent routing. Talkdesk uses routing APIs and integrations to leverage existing systems and customer data within a business to predict the customers' needs. This allows Talkdesk users to route customers quickly and appropriately, but also with minimal information (or, in many cases, no information) from the customers themselves.
3. Deploy concierge service with care
This idea is along the same vein as the previous point. Don't make it difficult to access a concierge service, like requiring customers to use a special phone number.
Again, Talkdesk solves this issue through its 25+ out-of-the-box integrations (and they're adding more every day). This means that when your VIP customer calls your service line, they are automatically routed to the right agent the first time, with no need for a special phone line.
4. Organize the knowledge base
Perkins summarizes: "Well-organized knowledge bases are much more useful than knowledge bases that are allowed to grow organically, without curation."
Although Talkdesk doesn't help organize knowledge bases, it does organize call center resources more efficiently through ring groups. Ring groups optimize call routing and distribution by allowing contact center managers to easily apply unique tags to agents and phone numbers so callers are routed to the agent who is most qualified to meet their needs. You can also route callers to multiple agents at once, allowing small teams to immediately assist individual customers when necessary.
In short, Perkins shouldn't be asking if your service center is too dependent on technology, but rather if your service center is too dependent on the wrong technology. Increasing dependence on chatbots and other technology that separates your customer from customer service agents is the path of least resistance. It's easy, and if you never truly engage with your customer, you can often avoid issues/criticism in the short term; But it's not the right thing to do and as many businesses are finding out it's not the profitable thing to do. Ultimately, not providing your service center with the right technology is a double-edged sword: external customers will not stand for poor service and internal users will think poorly of IT.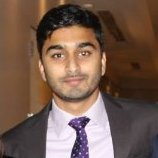 Rishi Raman
Rishi is part of the Business Development team at Talkdesk and recently graduated from the University of Southern California. In his spare time you can find him with his German Shepard, Gopan, looking for a nitro-cold brew.
Source: https://www.talkdesk.com/blog/customer-service-center-wrong-technology
Publish Date: November 7, 2016 5:00 AM
---


As one of our most popular call center software integrations, Talkdesk for Zendesk helps businesses all around the world deliver quick, personalized customer support via phone. That's why we're thrilled to announce the arrival of a brand new component of this integration: Callbar CTI for Zendesk.
We first revealed Callbar during our inaugural customer experience summit, Opentalk 2016. Since then, the Talkdesk Team has been hard at work refining and enhancing the Callbar. Today's release brings the vision we introduced at Opentalk to life. Read on to learn more about this exciting new app.
What is Talkdesk Callbar for Zendesk?
The Callbar is a lightweight web application that allows agents to make and receive phone calls from anywhere on the desktop. The app's "floating" design ensures that it is easy to find, eliminating the need to search through multiple tabs for a dial pad when a call comes in. This means never missing a call again!
Today's release of Callbar is designed to seamlessly integrate with Zendesk. With the Callbar CTI, agents can initiate calls from any phone number in Zendesk and log calls to Zendesk tickets. Agents can also take notes in the Callbar CTI that are automatically added to the appropriate Zendesk tickets. When calls are received, the Callbar CTI will display data on the caller beyond basic contact information. These at-a-glance highlights provide additional context around the call, such as how long the caller has been waiting. If needed, agents can then click on the caller's name to initiate a screen pop of the individual's Zendesk record, allowing them to personalize the call for maximum impact.
I'm already using the existing Talkdesk CTI for Zendesk. How is the Callbar CTI different?
While the original Talkdesk CTI resides exclusively in Zendesk, the Callbar CTI operates as a browser window independent from any third party interface. This makes it more stable and provides us with the ability to incorporate additional functionality that otherwise would not be available with the original CTI (ex: caller context information, note taking abilities, etc). The Callbar CTI released today is only version #1 of many more to come; as we continue to enhance the Callbar CT, new features will be added to ensure agents
How do I get the Callbar CTI for Zendesk?
The Callbar CTI is available for download now from the Google Chrome Web Store. Once you've downloaded the app, Zendesk admins can download the Callbar CTI Connector from the Zendesk App Marketplace to add click-to-call and screen pop functionality. The app takes only a few minutes to configure and requires little to no agent training to get started. Give it a try and let us know what you think!
FOR CURRENT ZENDESK CTI USERS: Please note that we plan to retire the original CTI by early 2017. For this reason, we encourage you to try out the Callbar CTI now (especially before the holiday rush starts!). Migrating to the Callbar CTI is easy to do and won't result in any downtime for your call center. Follow the instructions in this Knowledge Base article to get started.
Will you be releasing Callbar for any other integration?
Zendesk is only the first integration for Callbar to be released. In the future, we plan to have a Callbar CTI for our most popular integrations as well as a standalone version. Stay tuned to the Talkdesk Blog to see updates as we make these exciting announcements!
Want to try out the Callbar CTI, but don't have Talkdesk for Zendesk? Request a free trial now to start optimizing your customer support.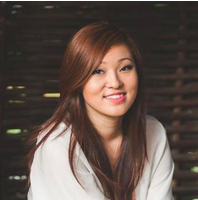 Tracy Gao
Tracy hails from Los Angeles and is a Talkdesk product marketer. She is an avid art lover and champagne enthusiast. When Tracy isn't hard at work, she enjoys traveling and feeding her relentless sweet tooth.
Source: https://www.talkdesk.com/blog/talkdesk-callbar-cti-for-zendesk
Publish Date: November 3, 2016 5:00 AM
---


If you aren't letting your customers communicate with your business via text message, you're not making them happy. According to a recent survey, nine out of 10 consumers would like to be able to use messaging to communicate to businesses — both from and to them.
The survey of 6,000 consumers in Europe, Asia and North America was conducted by Twilio, a technology company that allows software developers to integrate phone calls, text messages and IP voice communications into their web, mobile and traditional phone applications. The study also found that although most customers want to be able to communicate with the businesses they buy from via text message, nearly every business is not set up to offer this type of service to their customers.
Building Your Customer Communication Journey
Since texting is the most widely and frequently used app on a smartphone — 97% of Americans using it at least once a day — and customers prefer to communicate this way, text messaging is now a must-add to your customer journey. When you think of interacting with your customers, you should think of these interactions as the journey each person takes with your company. From the moment they hear about your brand to every interaction before and after a sale, this is your customer taking a journey with your brand. Communication is a big part of this journey.
For years, email has been a major component in customer communication. Then came social media in 2007 and since, every brand has been encouraged to add social media communication to their customer journey. Now with the popularity of mobile phones, text messaging and messaging apps, communicating with your customers via text message is the next must-do to keep up with rapidly evolving needs.
Implementing Text Messaging Communication for Your Business
If you're ready to start the conversation internally and add launching text messaging communication to your plans within the next year, here is some advice to get started:
1. Get Internal Stakeholders on Board
Help your team understand the impact mobile messaging communication could have on your business by building a brief presentation to share internally and socialize the idea. This presentation should include statistics and studies on how important mobile marketing and communication is today. A ton of great content around mobile statistics exists on the web, so take a look around to see what is available.
2. Map Your Customer Journey to Include SMS
Lay out a plan on how text messaging will fit into your customer journey and communication experience — will you remind them about a service they've scheduled with you via text message? Will you send them alerts about their account? Will you allow them to communicate back with your company via text, or will they just receive one-way alerts? Will you use text messaging as part of an omnichannel customer support experience? Use a whiteboard to lay out exactly how this text interaction will feel to your customers, and you'll be well on your way to ensuring it doesn't feel disjointed or noisy when integrated with other communication you might already be doing.
3. Choose the Right Implementation Partners
Now that you've convinced internal stakeholders on the need for text messaging and you've built it into your customer journey, it's time to find the right partner to get the job done and implement a best-in-class text messaging communication experience.
SMS in Your Applications: If your business has a mobile application that you'd like to build text messaging features into, you have a few options. If you want to build it yourself, Twilio is a great partner, as previously mentioned. Alternatively, you can leverage a mobile SDK, which greatly reduces the development effort required.
SMS-Based Support: If you're interested in improving your customer support experience with text messaging, we hope you choose Talkdesk as your partner. Our cloud-based contact center software helps you connect with your customers via their channel of choice, be it voice or SMS.. In addition, our integrations with Salesforce and Zendesk allow you to send and receive text messages directly within your CRM or help desk solution.
If and when you do start communicating with your customers via text messaging as part of their customer journey, there are three important things to remember. First, make sure your customers know they are opting in to receive text messages from you. Second, remind them of the charges that could be associated with the text messages. And finally, give your customers the option to easily opt out, so you aren't jeopardizing that positive customer journey.
Publish Date: November 1, 2016 5:00 AM
---

In today's competitive professional marketplace, company culture is often the dividing line between keeping rock star employees or losing them to competitors. Some roles are particularly important to foster a positive company culture, and customer service agents in your call center are one of these critical roles. Your call center is the front line of your business and often the only people who will interact with paying customers. A positive, vibrant and collaborative call center is more successful than a group of bored, burnt-out customer service agents.
When building a call center culture, it's important to take steps to recognize each agent individually, but also create a culture where everyone is working together for a common goal. Follow these tips we've gathered on how to achieve this goal and build a positive call center culture:
Add Healthy Competition
Games are a great way to boost morale and incite fun competition among agents. They can also do double duty for you by training your call center staff. Think of a goal that breeds healthy competition but also moves your business goals forward. Do you want to upsell more customers? Make this the purpose of the game. Do you want to retain more customers who threaten to leave? Make this the goal. Then pick a game for your agents to race against each other during a set timeframe. Or think about how you could leverage age-old games you played as a kid for your call center:
Hangman: Set up hangman on a central whiteboard with a funny phrase. Each agent who reaches the goal gets a chance to guess a letter. Set a big, fun prize for the person who guesses the phrase.
Bingo: Create Bingo cards for your agents where each card is associated with a goal. Every time an agent reaches the goal, they mark the Bingo square. The first to get Bingo for the day wins a prize.
To pull together the competition and make it easier for you and more centralized for your call center, consider implementing call center software if you haven't already. This type of software can share real-time performance against key metrics with the entire organization so that agents know how they are performing both as an individual and as a team.
Increase Collaboration
Despite the frequent customer interactions, being a customer service agent can feel like a lonely job. If you can get agents collaborating with each other, they'll feel more connected to both the team and the company goals. Start building your call center collaboration by integrating your call center software with collaborative chat tools like Slack. When employees are able to chat with each other and keep in contact, it's easier for them to ask for help, give fast answers, build camaraderie, get coached and avoid being alone, even if they aren't physically co-located with their colleagues.
You can also create collaboration through training — send agents to a professional networking event, have them listen to a webinar or take online courses together then participate in a discussion afterward. Host monthly meetings where everyone is encouraged to share positive and negative feedback and kudos with their colleagues. Creating team projects or assigning tasks to groups of people can also foster a collaborative culture while helping to knock-off some bigger projects you might want to get done this year.
Ensure Your Agents Are Specialized
By offering specialization to your customer service agents, you're accomplishing two things:
Empowering agents to improve their skills and feel like experts, which should boost their job satisfaction
Reducing call resolution times and increasing first call resolution since customers are being routed to exactly the right person to resolve their pain point.
Given that 67 percent of customer churn is preventable if the customer issue was resolved at the first engagement, it benefits your business to spend the money on training agents to become specialized. They'll be able to solve issues on the first call and prevent customers from leaving.
Allow For Company Social Networking
A lot of great tools exist today to allow coworkers to chat and network online. Some of the most popular are Slack, HipChat or Facebook Groups. Set up an internal company chat and specialized rooms to share jokes, articles, kudos or company news. Create a private Facebook Group that agents can join and use to set up team softball nights, happy hours or celebrate birthdays. These types of social networking tools are how most people connect with their friends and family, so allowing your customer service agents to communicate with each other in these ways will help cultivate workplace friendships and goodwill.
Decorate the Office
If you looked around the call center, how does it appear? Are there gray walls and cubicles? If you have to sit in a cubicle on the phone for eight hours and look at gray walls, this probably wouldn't be very motivating. It's inexpensive to decorate a call center and can work wonders to boost morale. Think about how you can add motivational balloons and posters. Consider painting the walls an uplifting color. Add a "Quote Board" whiteboard where agents can write down funny things colleagues have said. Host an Adult Coloring Party after work or at lunch one day, then use all of the colored images to cover a boring, white wall.
Follow these five tips, and your company will have an awesome call center culture that every agent will brag about to their friends. This will increase employee job satisfaction, prevent you from spending money on finding and hiring new employees, and just make your company an overall better place to work.
Publish Date: October 20, 2016 5:00 AM
---


This year, bots and the rise of popular messaging apps such as Facebook Messenger have dominated online media conversations around trends in technology and communication. From Forbes and The Economist to Time magazine — everyone is talking about the artificial intelligence (AI) online chat tools that use a combination of machine learning and language processing to predict with more than 90 percent accuracy what someone types and needs.
This technology means some brands have started to leverage chatbots for customer service in the hopes of saving on call center costs. But are customers ready for bots instead of talking to a live customer service agent? And is it worth it for your company to invest in software that uses bots to solve customer service issues? Talkdesk surveyed over 2,000 U.S. adults to understand if the raved about chatbot trend translates to the end user: the people who need customer service from their favorite brands. Our survey results show that the chatbot frenzy in the media might not be aligned with how your customers feel when using chatbots.
What is a bot?
A bot — derived from robot — is any application that performs an automated task. They've been around since the beginning of the internet: malicious bots have delivered malware to computers and bots are what Google has used to find and add new web pages to their search engine. Chatbots, however, are what have caused bots to earn the limelight this year. Chatbots use artificial intelligence to hold a conversation with you and automatically complete tasks such as creating calendar invites, ordering food and purchasing the perfect shoes. As popular messenger apps such as WhatsApp, Facebook Messenger, Slack, Kik and WeChat open their technology APIs to developers who can create automatic bot apps, some of the world's biggest brands such as Nike and Uber are beginning to integrate their services with messenger bots.
Customer Service & Chatbots
Chatbots are not just for fun in messenger apps — they're being used in customer service technology too. If you've visited a brand's website and noticed the little box that pops up with a photo of someone asking how they can help you, that is often an AI chatbot instead of live chat. AgentBot is an example of a customer service chatbot that offer these live chat popups to your customers. But how do customers feel about these chatbots versus the ability to call and receive live support on the phone from a human? Our Harris Poll survey yielded some interesting results:
The majority of Americans (93%) agree that they value a company who staffs their customer support with people instead of bots
Nearly nine in 10 Americans (88%) agree that their customer service experience is better because they engage with a live person instead of a bot
Eight in 10 Americans (79%) agree that talking to bots is a waste of their time
Men are more likely than women to agree that they can tell when they are talking to a bot instead of a live person (87% and 82%, respectively)
Given this data, you might want to rethink replacing your customer service with chatbots. However, bots can be a great compliment to your customer service process. Since bots can answer hundreds of thousands of service requests at a time, your customer service can appear to be 24/7 — even if you can't afford to offer round the clock live support. And since 51 percent of consumers believe a business should respond to their queries around the clock, this kind of access is important to more than half of your customers.
Chatbots can also arm your customer service team with more information and make their job easier and quicker, therefore reducing call times and saving your company money. The trick is not to lose that personal touch over the phone, however, since most customers still really need and want this service.
Popular Bot Technology
As more chatbot apps are being created and integrated with messaging apps and customer service, and as artificial intelligence technology continues to improve, we can only expect bots to become an increasing part of our lives. Even if you're not ready to use bots for your company's customer service needs, it's pretty fun to play around with some of them to automate tasks such as ordering flowers from 1-800-Flowers or an Uber to your restaurant using Facebook Messenger, or even ordering a Gordita Supreme for lunch from Taco Bell on Slack.
*Methodology: This survey was conducted online within the United States by Harris Poll on behalf of Talkdesk from August 3-5, 2016 among 2,027 U.S. adults ages 18 and older. This online survey is not based on a probability sample and therefore no estimate of theoretical sampling error can be calculated.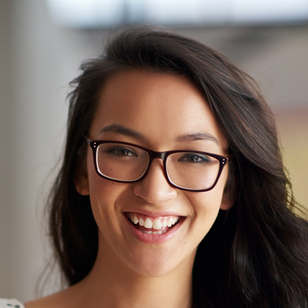 Amy King
Amy is an Account Manager at Talkdesk. When she's not busy at work, she enjoys cooking, browsing bookstores and going on hikes around the Bay Area.
Source: https://www.talkdesk.com/blog/is-your-call-center-ready-for-bots
Publish Date: October 5, 2016 5:00 AM
---


Deciding to outsource your call center operations is a big decision. Those who speak with your customers on a daily basis represent your brand and are ultimately the face of your company. With your reputation on the line, it is critical to choose a partner you can work positively with and someone who can help enhance your bottom line.
If you want to know which Business Process Outsourcer (BPO) partner is right for you, put a priority on doing your due diligence. Toward that end, here are six important things to consider when choosing a BPO to partner with:
1. Reporting and Visibility
What kind of reporting and monitoring capabilities does your call center software provide? Can you monitor your incoming calls in real-time to assess the performance of your agents? And what if one of your agents needs help in real-time? Do you have the ability to drop into a live call if necessary? How about your ability to analyze the big picture? Can you see real-time reports on your customer service level, number of calls in queue, etc.? And can you customize these reports to show metrics that are relevant to the specifics of your organization?
The software used should provide access to all your call center performance data anytime, anywhere with an internet connection, so you can maintain control over your call center operations. You can not afford to lose visibility into this critical data even if you are no longer the one managing the minute-to-minute operations of your customer service center.
2. Shared Philosophy on Customer Service
We know your customer service standards are high, but what about the standards of your BPO partner? You can (at least partially) gauge their level of commitment to customer service by how they interact with you. Are they responsive? Do they return your calls and emails promptly? Are they willing to take the time to help set up a system that works for you? Finally, are they able to provide references to other customers they have worked with who share your high standards of service quality?
3. Structural Flexibility
A major part of a BPO's commitment to customer service is their flexibility and ability to customize their business structure to fit your needs. For example, your call center may require two tiers – the first tier for handling transactional inquiries (where is my order, etc.), and the second tier for more complex or unique questions. You may even discover a third tier (on the managerial level) for customer escalations. In this scenario, you might be comfortable outsourcing Tier 1, but you probably want to keep Tier 2 and Tier 3 in-house.
Does your BPO partner allow you to structure your customer service team the way you want it? How will you manage the routing and transfers between Tiers to ensure your customers feel like it's all one organization they are working with?
4. Strong Application Integration Capability
Does your BPO's call center software play nicely with other common applications your business uses? Critical customer data is often stored in systems such as Salesforce and Zendesk. By seamlessly integrating your call center software with your business applications, agents are now empowered with the information they need to deliver personalized customer service. Additionally, call data can now be easily correlated with CRM data for more detailed analysis on call center performance.
5. Reliability
One of the worst things that can happen to your company (from a customer service standpoint) is for your call center to go down. When calls are not being answered, productivity suffers, and customers form a negative impression of your organization. This is why cloud-based call center software is quickly becoming an industry standard. When your call center operations are served from the cloud, they are no longer totally vulnerable to outages that may occur at one or more locations. Your call center data can be accessed anytime from anywhere in the world, giving you the ability to adapt in real-time to outages and other challenges you may be experiencing.
6. Ability to Rapidly Scale
There is a strong likelihood you are seeking an outsourcing solution for your call center operations because your company is in a growth phase. Perhaps you can no longer effectively support these operations in-house, which is why you're looking for a BPO to partner with. If this is the case, you need a BPO that has the ability to scale rapidly to support your continued growth or support seasonal swings in business (such as major increases in call volume during the holidays).
When assessing your BPO, you need to ask a few questions about the scalability of the call center software: How easy is it to add (or remove) agents? What about adding (or removing) phone numbers? Or training/bringing on board new agents? If the software is intuitive, user-friendly, and enables rapid deployment, it can provide the necessary tools and support to allow the BPO to scale with you as the needs of your business change.
Thinking about these six points during your research and decision making process could go a long way in helping you choose the right BPO to be the customer service face of your company.
Publish Date: October 3, 2016 5:00 AM
---


Customer satisfaction surveys, or CSAT surveys, are commonly used in call centers to meaningfully measure how customers feel about the service received post-call center interaction. There are many ways to collect this customer feedback. Selecting the right method can allow your team to increase response rates, helping you better understand the effectiveness of your call center team and improve the service level.
A Quick Refresher
The most straightforward way to measure CSAT is to ask the customer to rate their satisfaction with your service and/or product. A single question survey sent after a customer service interaction can ask the customer this:
How would you rate your satisfaction with our customer service team on a scale from 1 to 5?
1 is very unsatisfied, and 5 is very satisfied
CSAT scores can be gathered via email, text message, or even immediately after a phone interaction.
How are CSAT surveys sent?
CSAT surveys should be sent immediately after your customer interacts with a customer service agent as gathering timely feedback on the efficacy of your call center will help you collect the most accurate response and enable an effective feedback loop.
CSAT Email Surveys
If your customer has email address on file, sending a link to your online survey in the body of an email at the resolution of a case is a simple solution. However, remember you must grab your customer's attention as they open their inbox, get them to read the email, and click through to complete your survey. There are many points to potentially lose the customer through this journey, so be sure to optimize your copy, email and survey design.
CSAT SMS Surveys
Email inboxes are bombarded with online surveys. SMS is a direct, immediate alternative that allows you to target customers on the go. We've found sending surveys via SMS is the most effective method, resulting in a response rate of 25-30%. Automated surveys via SMS allow you to reach those customers that may not have an email address on file and are especially relevant for on-demand focused B2C businesses.
Getting set up to send SMS messages to your customers doesn't require an investment in technology or training. There are solutions that will allow you to send the one-question CSAT survey directly in the body of your text message, requesting your customer to send their rating back via text message. These solutions can help automate sending surveys via SMS, and track open and click rates.
Interactive Voice Response CSAT Phone Surveys
Interactive voice response (IVR) is a technology that allows you to automate gathering information from your customer via voice and tones inputted via a phone's keypad. In a call center, this is an obvious way to communicate a CSAT survey, post-call. Your call center agent can alert your customer, requesting they stay on the line for a brief survey. Since this can be done without the need to start a second interaction, it can be efficient. However, the response rate for IVR phone surveys is typically only 1-2%, so you are likely missing out on hearing feedback from the majority of your customers.
For more guidance on this topic, here are 12 best practices for creating effective call center IVR surveys.
Gathering CSAT scores in the most efficient and effective way will allow you to get an accurate pulse of your customer's happiness – a worthy investment for the modern call center. This data provides results that help drive change and improvement across your team and your organization. If you would like to take a closer look at CSAT, we encourage you to check out this article on using CSAT to improve your call center.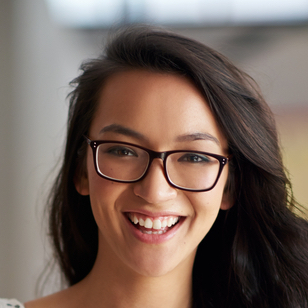 Amy King
Amy is an Account Manager at Talkdesk. When she's not busy at work, she enjoys cooking, browsing bookstores and going on hikes around the Bay Area.
Source: https://www.talkdesk.com/blog/measuring-customer-satisfaction-call-center
Publish Date: September 26, 2016 5:00 AM
---

Remember the days when we would wait for that important fax to come in? You'd wait for your incoming fax to print, sign it, and then send it right on back to the recipient. Nowadays, we're signing documents seamlessly and virtually online, via cloud-based software.
Times are changing behind the scenes in the call center world, as well. The last few years have seen many call centers taking the leap from on-site hardware to innovative, scalable, and resilient cloud-based call center solutions.
What is a Cloud-Based Call Center?
Before we explain exactly how cloud-based call center solutions are doing this, let's make sure we understand what they are. Cloud-based call center software is accessible via the Internet and is hosted by a third party. All your team needs to use the software is an Internet connection. There is no need to purchase, install, or maintain any costly hardware.
Let's run through six huge reasons why cloud-based software can drive more value by providing reliable, professional, and seamless experiences for your agents and customers.
1. Quick Setup, Low Investment
Cloud-based call centers are easy to deploy, with little risk. Traditional call centers require investing in costly infrastructure and technology, and take time to organize, program, and launch. With a hassle-free cloud-based system, you can create your entire call center in minutes – without hardware.
2. Empower a Virtual Team
Remote teams of call center agents in different time zones can greatly increase the customer experience, and reduce operational costs. Cloud-based services have become essential to virtual call center infrastructure, enabling remote employees to receive routed calls and connect to your company's network from anywhere and at anytime. All an agent needs is access to the Internet!
3. Scale Efficiency, Not Costs
It can be a challenge to manage analog phone systems, especially when you have multiple call centers or customer service agents in different locations. Unlike with traditional call center infrastructures, scaling a cloud-based call center solution will not require a large capital expense and can be completed quickly.
Once your new cloud-based call center is set up, your team will have unlimited scalability. Adding more agents and purchasing new phone numbers can be done with a few clicks. This enables you to quickly react to changing business conditions, whether it be seasonal swings or unexpected incidents.
4. User-Friendly Systems
Previously it was enough to simply design software to get the job done. Nowadays successful software companies focus not only on getting the job done, but doing it in an intuitive way. Cloud-based solutions lead the way in user-centric design, providing users with technology that is advanced, yet easy to use. This allows call center agents to benefit from enterprise level functionality without the hassles of lengthy training on archaic systems and daily usability struggles. Ultimately both call center agents and their customers benefit from the associated productivity gains.
5. Integrate Easily
Call centers typically rely on multiple software solutions, yet integrating these solutions can be a hassle with traditional call center software. Virtual call center software companies such as Talkdesk offer one-click integrations with dozens of leading business tools. This creates a better agent experience by reducing duplicate data entry and increasing agent productivity. Additionally, supervisors now have access to data from multiple systems in a single location, which increases their ability to make data-driven decisions.
6. Take Cover
When a natural disaster or emergency occurs, traditional call center hardware is vulnerable. Damaged systems may cause significant downtime for your call center and leave your team with no alternative solutions. Rebuilding a traditional call center is costly and takes time. This outage can result in lost revenue and unsatisfied customers.
The cloud can provide cover. Since a cloud-based call center's infrastructure is virtual (not on-site) your software and data is safe, allowing call center agents to work from anywhere in the world.
The cloud is a rapidly evolving technology and many organizations are taking the leap after considering the benefits and researching dynamic cloud-based software. When taking the leap yourself, look for cloud-based call center technology that can simplify complex systems, improve both your agent and customer experience, and help with the bottom line.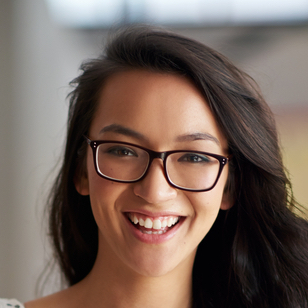 Amy King
Amy is an Account Manager at Talkdesk. When she's not busy at work, she enjoys cooking, browsing bookstores and going on hikes around the Bay Area.
Source: https://www.talkdesk.com/blog/benefits-moving-call-center-to-cloud
Publish Date: September 19, 2016 5:00 AM
---


In these modern do-it-yourself times, customers are demanding more control over their experience with your company. Self-service options for the consumer are abundant, and we can see them from checkout counters to online refund processing.
Auditing your website and identifying opportunities to create self-service experiences will help shrink your ratio of inbound customer service requests per customer. By doing this, you'll also make life easier for more customers and create room for your customer service team to focus on more complex issues.
Here are three ways to create a positive and efficient customer experience by empowering customers to resolve their own issues:
1. Searchable FAQs
Be sure your customers can easily find what they are looking for with a well designed and searchable FAQ page. Dig through your most common inbound emails and phone call questions to create an initial list of topics. Consider which questions are the most helpful to your customers and be sure your FAQs contain simple, straightforward answers.
Tips for Creating FAQs:
Have a ton of content? Create a "Table of Contents" and place it at the top of the FAQ page, linking each topic to its corresponding FAQ.
Allow customers to rate the usefulness of each FAQ. Voting up or down will help you improve your answers and increase helpfulness and credibility.
Use animated gifs or videos to help explain products or actions the customer needs to take.
2. Feedback Forms
Make it easy for your customer to contact you by providing them with a form on the contact page instead of just sharing your customer service email address. Filling out a form, right on your website, will be much easier for your customer compared to crafting an email from scratch. Additionally, using a form to capture customer feedback ensures you gather all the information that is important to you. Dropdowns can help you categorize and correctly route the inbound request, while required fields can help make sure your team has the information they need to resolve the inquiry with minimal back-and-forth.
3. Customer Forums
Interested in improving your customer service efficiencies exponentially? If your brand has a strong following of loyal advocates, a customer forum can be a great way to empower your audience and get inquiries addressed by other customers (often even quicker than your own team could respond). Make sure you have an internal team member monitoring the forum for accuracy and unanswered questions. They should also monitor for new unknown issues, product or feature feedback and general suggestions.
Despite all this, even the most hardcore DIY customers will still need to contact you on occasion. Make sure your call center remains easily accessible throughout the self-service funnel and from all devices. A successful customer experience is one that allows your customers to easily reach you by phone, email, live chat and even via SMS or social media at the moment they are in need. Make sure you provide easy access to your contact information – especially in places where they may be stuck. We all want to know we have the safety net of talking to a human if self-service starts to fail.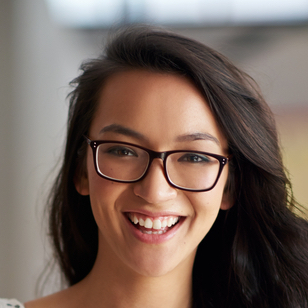 Amy King
Amy is an Account Manager at Talkdesk. When she's not busy at work, she enjoys cooking, browsing bookstores and going on hikes around the Bay Area.
Source: https://www.talkdesk.com/blog/3-ways-website-provide-better-customer-serivce
Publish Date: September 12, 2016 5:00 AM
---


From time-to-time, your call center team members will be met with challenging customer interactions. These interactions can trigger agents to make common call center mistakes. In these tense situations, it is important to provide service that makes you and your team shine and represents your company in a positive way. If you remember to respond to dissatisfied customers with care, craft, and empathy, you can turn these tense interactions into opportunities to win lasting brand loyalty.
We've compiled seven customer service phrases that can spark feelings of tension and frustration. Replace these common call center missteps with more careful responses, and you can turn around even your most frustrated customers.
1. "That's not my responsibility."
Instead of explaining who's who behind the scenes, explain how you will get this issue resolved. Point out how you are empowered to get this customer's issue resolved by instead saying, "I'm going to make sure this issue is resolved by looping in our Operations Manager. Let me get her up to speed, can you hold the line?"
2. "Sorry, I'm not the person you were just speaking to."
Perhaps you aren't the one who made the mistake that led this customer into your queue; however, keep in mind you are the one that can resolve the issue. The person on the other end of the line most likely isn't interested in how the problem came to be. Instead of passing the customer around some more, resolve the issue yourself if it's within your power. You'll be a hero by providing exemplary service. In many of these situations, call center software can also assist by providing at-a-glance information on the caller's past interactions with your business.
3. "Did you know you can do that yourself?"
If a customer takes the steps needed to speak to a call center representative one-on-one, you can use the opportunity to let your brand shine! It's important to remember that while the customer could have resolved the issue by looking up information elsewhere, they have reached out to your support team for a reason. Perhaps this isn't the best time for a user experience tutorial. The most important thing is to first help solve the customer's issue – you can consider mentioning the self-help tools for next time.
4. "We will be sure to rectify that for you."
You may not see anything wrong with this statement, but allow us to explain. First, agents should try to always use the pronoun "I" because it builds trust and a connection with you, the agent. Callers want to know a real human being empathizes with them and has the power to resolve their concerns.
What else about this statement causes frustration? It isn't the way most people talk in real life. Again, that human connection is important! Keep language relatable and warm and instead say something like, "You bet! I'll make sure your account is updated right now."
Sidenote: Know your audience! Be prepared to adapt to your customer's tone.
5. "Can you hold?"
Nothing unleashes a wave of frustration more than these three words. How can you turn an agonizing two minutes into a safe space for you customer? Let them know why you have to put them on hold, for exactly how long and what they can expect upon your return. This will reduce any anxiety. Don't forget to pop back into the conversation, even if just to say you'll need another minute. Kindly remind the customer that you are stepping away for their benefit! Leveraging internal collaboration tools or advanced call center software features can also help you resolve issues without placing the caller on hold.
6. "No, we can't do that."
There are times when you'll have to say that dreaded word: "No." Refrain from leading with the word "no," and instead inform the customer that their issue is one your team is working on internally. Be sure they are aware you understand why they are making this request, and explain how you'll work with the team to have this option available in the future.
7. Anything at all.
Sometimes, people just need to be heard and a moment of silence on your part is necessary. Don't cut off a rant –– allow the customer to fully explain why they need help and why they may possibly be so upset. The caller will feel like you are really listening and will be more invested in whatever solution you deliver.
Time for a team building exercise: Go over these phrases with your team. Together, come up with creative alternatives to these stress-inducing phrases. Let us know what you come up with!
Publish Date: September 8, 2016 5:00 AM
---


Management guru Peter Drucker says efficiency is doing things right; effectiveness is doing the right things. Ultimately, both efficiency and effectiveness matter, especially when running a call center. When you analyze call centers, you'll find there are several things to consider as you build your call center – all of which have great impact on overall efficiency and effectiveness. Here are six key areas to focus on to ensure that you do things right to increase efficiency and do the right things to increase effectiveness.
1. Leverage real-time reporting
The adage is that what gets measured gets managed. And what gets managed can be improved and made more efficient. Ensure you have call center software with real-time reporting capabilities so you have the visibility needed to take immediate action to maintain efficiencies. Being able to quickly filter call data by ring group, phone number, agent, department and time frame help you to quickly analyze the metrics that matter most to your business.
2. Offer continual agent training and development
The training and development of your agents should not be limited to once or twice a year. Repetition is the mother of retention. Agents may forget what they learn in training, especially if several topics are covered at the same time. Research has shown that concentrating on one skill or concept for each training session will increase effectiveness and ultimately efficiency. Training efficiency of new agents is also improved when you encourage your experienced agents to listen in on calls and offer guidance to new agents as they ramp up.
3. Increase use of automations
Bill Gates said, "The first rule of any technology used in a business is that automation applied to an efficient operation will magnify the efficiency." When it comes to call center software, effective integration across all your software tools is key. Once your business applications are connected, you can use automated workflows as efficiency multipliers. Set up simple workflows to automate tasks, reducing manual data entry and improving agent productivity. For example, when a call ends, the recording and call data can be automatically populated into your CRM, freeing your agent to take the next call.
4. Improve call routing
To further improve efficiency, configure your Interactive Voice Response (IVR) System to route calls to agents based on their strengths, skills and the specific products they support. An agent who is extremely knowledgeable about a particular product will spend less time on the call than one who doesn't regularly work with the product. Be sure to assess if your telephone prompts are easily understandable to customers as well. When callers are unsure about what number to press, their calls can be routed to the wrong departments, and those employees will have to spend valuable minutes rerouting them.
5. Provide ergonomic workstations
It's easy to overlook the physical environment when building your call center team, but this can play a big role in their productivity and job satisfaction. Ergonomically correct call center workstations can reduce work-related discomfort and minimize potential musculoskeletal injuries to your agents. Even one costly agent ergonomic injury is one too many. Ergonomic evaluations should not only focus on the assessment of the call center workstations but should also include key areas such as monitors, chairs, headsets, cable management, lighting, and keyboard and mouse. Be sure not to forget your remote agents when scheduling the evaluations. Their well-being matters, too!
6. Encourage continual and regular feedback from your agents
Always take the time to ask your agents for their continual input and regular feedback on how things are working or not working. Agents are on the front lines in your company, and they have valuable comments and suggestions regarding how to streamline procedures and gain efficiencies. Additionally, involving agents in the process of building the call center will increase their engagement.
At first glance, the push for increased efficiency and effectiveness may seem to be at the expense of the customer experience. However, investing in your agents' development, tools and work environment will also improve the level of service a customer receives. Well trained agents, supported by best-in-class call center software, are able to focus on providing personalized customer service which ultimately leads to customer satisfaction.
Publish Date: August 29, 2016 5:00 AM
---


Number of calls in queue, average handle times, speed to answer. Historically, the world of call center customer service has been all about the numbers. When customer satisfaction dips, many in the industry pile on increasing layers of call center metrics to locate the problem. But while data creates a critical foundation for any customer service operation, numbers in and of themselves can sometimes miss important qualitative insights.
So the question becomes: Can traditional call center metrics zero in on how to meet customer expectations? Call center agents and clients often describe their best experiences in intangible terms. How do these unquantifiable experiences fit together with traditional metrics?
Today's Consumer and Traditional Metrics
According to Microsoft's 2016 U.S. State of Customer Service Report:
55% of consumers expect better customer service now than in 2015
97% say customer service affects their choice of and loyalty to a brand
66% expect agents to have full contact info and service history in front of them
Not reaching a live agent and an agent's inability to help are the top two frustrations
These stats show the increasing expectation of real-time, personalized customer service. In order to meet consumer demands, call center agents need to consider how practices not measured by metrics can improve customer satisfaction.
Let's look at the stat about brand loyalty. A customer rates a service interaction 5 out of 5, stating the experience improved their view of your company. The agent then uses her call center software to review metrics from the call. She could look at the data and conclude the customer was satisfied because of call length, issue resolution, or minimum wait time.
What numbers wouldn't pick up on is the agent's patience as the customer asked for clarification several times or empathy as the customer explained why they urgently needed a replacement part. That might be a small tidbit for the company as a whole, but it is a crucial point for that particular agent as she improves her approach during calls. Knowing what works in one call could help her raise brand loyalty across the board.
The Problem with Data Alone
The Harvard Business Review points out problems with using traditional customer service metrics alone. They hold up Nokia Siemens Network as an example. The brand's 150-question customer survey produced lots of data. But it was less clear how to translate those numbers into best practices for their agents.
The solution? A simple, open-ended questionnaire. They asked what clients liked about recent service and what they wanted in the future. HBR reports, "The shift changed employees' focus: Instead of trying to hit a specific satisfaction score, they brainstormed ways to make customers happier." This is the key for looking beyond metrics. Each customer service employee should have a sense of how they make interactions positive and helpful.
Reaching Unquantifiable Goals
One way an agent can improve call center customer satisfaction is to go above and beyond by using a common experience to connect with a caller:
Example #1: Parents dread having to make an important phone call with small children making noise in the background. A call center agent who is also a mom or dad can put these customers at ease by acknowledging the anxiety and comedy of the situation. This strategy will never show up on a numeric analysis of the phone call, but it will help to humanize your brand, which drives loyalty.
Example #2: While this might seem far-fetched, the following is my personal experience in world-class customer service, and a story I share frequently. The morning after a major storm, my power went out and my cell phone was about to power down. Unfortunately, my insurance bill was due. I called the insurance company to pay my bill. Hearing my story, the agent moved as fast as possible to put my payment through. Then he offered to report my power outage to the electric company for me so I could focus instead on finding a way to charge my phone.
In this particular example, the call center metrics were probably mediocre at best. The call time was shorter than usual, and I rushed off the phone before taking the optional survey. But what these metrics didn't capture is that I left the call feeling my insurance company truly cared about my situation. This is the type of service that drives brand loyalty.
Adding Dimension to Call Center Metrics
Traditional metrics still matter. Tracking data with call center software, like abandon rate and response time, helps the customer service team stay on track.
Understanding the specifics of what drove customer satisfaction adds dimension to these objective facts. Individual customer service agents might need to think beyond call center metrics when they're in the moment with a client. Focusing on those unmeasurable goals can help your team strive toward making customers happy and at ease, before numbers even come into play.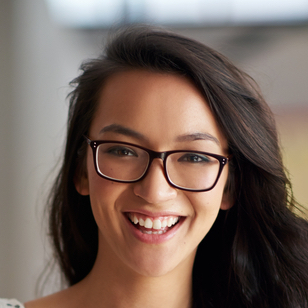 Amy King
Amy is an Account Manager at Talkdesk. When she's not busy at work, she enjoys cooking, browsing bookstores and going on hikes around the Bay Area.
Source: https://www.talkdesk.com/blog/looking-beyond-metrics-customer-satisfaction
Publish Date: August 25, 2016 5:00 AM
Page: 1 | 2 | 3 | 4 | 5 | 6 | 7 | 8 | 9 | 10 | 11 | 12 | 13 | 14 | 15 | 16