Talkdesk - ContactCenterWorld.com Blog Page 7
Page: 1 | 2 | 3 | 4 | 5 | 6 | 7 | 8 | 9 | 10 | 11 | 12 | 13 | 14 | 15 | 16 | 17


From time-to-time, your call center team members will be met with challenging customer interactions. These interactions can trigger agents to make common call center mistakes. In these tense situations, it is important to provide service that makes you and your team shine and represents your company in a positive way. If you remember to respond to dissatisfied customers with care, craft, and empathy, you can turn these tense interactions into opportunities to win lasting brand loyalty.
We've compiled seven customer service phrases that can spark feelings of tension and frustration. Replace these common call center missteps with more careful responses, and you can turn around even your most frustrated customers.
1. "That's not my responsibility."
Instead of explaining who's who behind the scenes, explain how you will get this issue resolved. Point out how you are empowered to get this customer's issue resolved by instead saying, "I'm going to make sure this issue is resolved by looping in our Operations Manager. Let me get her up to speed, can you hold the line?"
2. "Sorry, I'm not the person you were just speaking to."
Perhaps you aren't the one who made the mistake that led this customer into your queue; however, keep in mind you are the one that can resolve the issue. The person on the other end of the line most likely isn't interested in how the problem came to be. Instead of passing the customer around some more, resolve the issue yourself if it's within your power. You'll be a hero by providing exemplary service. In many of these situations, call center software can also assist by providing at-a-glance information on the caller's past interactions with your business.
3. "Did you know you can do that yourself?"
If a customer takes the steps needed to speak to a call center representative one-on-one, you can use the opportunity to let your brand shine! It's important to remember that while the customer could have resolved the issue by looking up information elsewhere, they have reached out to your support team for a reason. Perhaps this isn't the best time for a user experience tutorial. The most important thing is to first help solve the customer's issue – you can consider mentioning the self-help tools for next time.
4. "We will be sure to rectify that for you."
You may not see anything wrong with this statement, but allow us to explain. First, agents should try to always use the pronoun "I" because it builds trust and a connection with you, the agent. Callers want to know a real human being empathizes with them and has the power to resolve their concerns.
What else about this statement causes frustration? It isn't the way most people talk in real life. Again, that human connection is important! Keep language relatable and warm and instead say something like, "You bet! I'll make sure your account is updated right now."
Sidenote: Know your audience! Be prepared to adapt to your customer's tone.
5. "Can you hold?"
Nothing unleashes a wave of frustration more than these three words. How can you turn an agonizing two minutes into a safe space for you customer? Let them know why you have to put them on hold, for exactly how long and what they can expect upon your return. This will reduce any anxiety. Don't forget to pop back into the conversation, even if just to say you'll need another minute. Kindly remind the customer that you are stepping away for their benefit! Leveraging internal collaboration tools or advanced call center software features can also help you resolve issues without placing the caller on hold.
6. "No, we can't do that."
There are times when you'll have to say that dreaded word: "No." Refrain from leading with the word "no," and instead inform the customer that their issue is one your team is working on internally. Be sure they are aware you understand why they are making this request, and explain how you'll work with the team to have this option available in the future.
7. Anything at all.
Sometimes, people just need to be heard and a moment of silence on your part is necessary. Don't cut off a rant –– allow the customer to fully explain why they need help and why they may possibly be so upset. The caller will feel like you are really listening and will be more invested in whatever solution you deliver.
Time for a team building exercise: Go over these phrases with your team. Together, come up with creative alternatives to these stress-inducing phrases. Let us know what you come up with!
Publish Date: September 8, 2016 5:00 AM
---


Management guru Peter Drucker says efficiency is doing things right; effectiveness is doing the right things. Ultimately, both efficiency and effectiveness matter, especially when running a call center. When you analyze call centers, you'll find there are several things to consider as you build your call center – all of which have great impact on overall efficiency and effectiveness. Here are six key areas to focus on to ensure that you do things right to increase efficiency and do the right things to increase effectiveness.
1. Leverage real-time reporting
The adage is that what gets measured gets managed. And what gets managed can be improved and made more efficient. Ensure you have call center software with real-time reporting capabilities so you have the visibility needed to take immediate action to maintain efficiencies. Being able to quickly filter call data by ring group, phone number, agent, department and time frame help you to quickly analyze the metrics that matter most to your business.
2. Offer continual agent training and development
The training and development of your agents should not be limited to once or twice a year. Repetition is the mother of retention. Agents may forget what they learn in training, especially if several topics are covered at the same time. Research has shown that concentrating on one skill or concept for each training session will increase effectiveness and ultimately efficiency. Training efficiency of new agents is also improved when you encourage your experienced agents to listen in on calls and offer guidance to new agents as they ramp up.
3. Increase use of automations
Bill Gates said, "The first rule of any technology used in a business is that automation applied to an efficient operation will magnify the efficiency." When it comes to call center software, effective integration across all your software tools is key. Once your business applications are connected, you can use automated workflows as efficiency multipliers. Set up simple workflows to automate tasks, reducing manual data entry and improving agent productivity. For example, when a call ends, the recording and call data can be automatically populated into your CRM, freeing your agent to take the next call.
4. Improve call routing
To further improve efficiency, configure your Interactive Voice Response (IVR) System to route calls to agents based on their strengths, skills and the specific products they support. An agent who is extremely knowledgeable about a particular product will spend less time on the call than one who doesn't regularly work with the product. Be sure to assess if your telephone prompts are easily understandable to customers as well. When callers are unsure about what number to press, their calls can be routed to the wrong departments, and those employees will have to spend valuable minutes rerouting them.
5. Provide ergonomic workstations
It's easy to overlook the physical environment when building your call center team, but this can play a big role in their productivity and job satisfaction. Ergonomically correct call center workstations can reduce work-related discomfort and minimize potential musculoskeletal injuries to your agents. Even one costly agent ergonomic injury is one too many. Ergonomic evaluations should not only focus on the assessment of the call center workstations but should also include key areas such as monitors, chairs, headsets, cable management, lighting, and keyboard and mouse. Be sure not to forget your remote agents when scheduling the evaluations. Their well-being matters, too!
6. Encourage continual and regular feedback from your agents
Always take the time to ask your agents for their continual input and regular feedback on how things are working or not working. Agents are on the front lines in your company, and they have valuable comments and suggestions regarding how to streamline procedures and gain efficiencies. Additionally, involving agents in the process of building the call center will increase their engagement.
At first glance, the push for increased efficiency and effectiveness may seem to be at the expense of the customer experience. However, investing in your agents' development, tools and work environment will also improve the level of service a customer receives. Well trained agents, supported by best-in-class call center software, are able to focus on providing personalized customer service which ultimately leads to customer satisfaction.
Publish Date: August 29, 2016 5:00 AM
---


Number of calls in queue, average handle times, speed to answer. Historically, the world of call center customer service has been all about the numbers. When customer satisfaction dips, many in the industry pile on increasing layers of call center metrics to locate the problem. But while data creates a critical foundation for any customer service operation, numbers in and of themselves can sometimes miss important qualitative insights.
So the question becomes: Can traditional call center metrics zero in on how to meet customer expectations? Call center agents and clients often describe their best experiences in intangible terms. How do these unquantifiable experiences fit together with traditional metrics?
Today's Consumer and Traditional Metrics
According to Microsoft's 2016 U.S. State of Customer Service Report:
55% of consumers expect better customer service now than in 2015
97% say customer service affects their choice of and loyalty to a brand
66% expect agents to have full contact info and service history in front of them
Not reaching a live agent and an agent's inability to help are the top two frustrations
These stats show the increasing expectation of real-time, personalized customer service. In order to meet consumer demands, call center agents need to consider how practices not measured by metrics can improve customer satisfaction.
Let's look at the stat about brand loyalty. A customer rates a service interaction 5 out of 5, stating the experience improved their view of your company. The agent then uses her call center software to review metrics from the call. She could look at the data and conclude the customer was satisfied because of call length, issue resolution, or minimum wait time.
What numbers wouldn't pick up on is the agent's patience as the customer asked for clarification several times or empathy as the customer explained why they urgently needed a replacement part. That might be a small tidbit for the company as a whole, but it is a crucial point for that particular agent as she improves her approach during calls. Knowing what works in one call could help her raise brand loyalty across the board.
The Problem with Data Alone
The Harvard Business Review points out problems with using traditional customer service metrics alone. They hold up Nokia Siemens Network as an example. The brand's 150-question customer survey produced lots of data. But it was less clear how to translate those numbers into best practices for their agents.
The solution? A simple, open-ended questionnaire. They asked what clients liked about recent service and what they wanted in the future. HBR reports, "The shift changed employees' focus: Instead of trying to hit a specific satisfaction score, they brainstormed ways to make customers happier." This is the key for looking beyond metrics. Each customer service employee should have a sense of how they make interactions positive and helpful.
Reaching Unquantifiable Goals
One way an agent can improve call center customer satisfaction is to go above and beyond by using a common experience to connect with a caller:
Example #1: Parents dread having to make an important phone call with small children making noise in the background. A call center agent who is also a mom or dad can put these customers at ease by acknowledging the anxiety and comedy of the situation. This strategy will never show up on a numeric analysis of the phone call, but it will help to humanize your brand, which drives loyalty.
Example #2: While this might seem far-fetched, the following is my personal experience in world-class customer service, and a story I share frequently. The morning after a major storm, my power went out and my cell phone was about to power down. Unfortunately, my insurance bill was due. I called the insurance company to pay my bill. Hearing my story, the agent moved as fast as possible to put my payment through. Then he offered to report my power outage to the electric company for me so I could focus instead on finding a way to charge my phone.
In this particular example, the call center metrics were probably mediocre at best. The call time was shorter than usual, and I rushed off the phone before taking the optional survey. But what these metrics didn't capture is that I left the call feeling my insurance company truly cared about my situation. This is the type of service that drives brand loyalty.
Adding Dimension to Call Center Metrics
Traditional metrics still matter. Tracking data with call center software, like abandon rate and response time, helps the customer service team stay on track.
Understanding the specifics of what drove customer satisfaction adds dimension to these objective facts. Individual customer service agents might need to think beyond call center metrics when they're in the moment with a client. Focusing on those unmeasurable goals can help your team strive toward making customers happy and at ease, before numbers even come into play.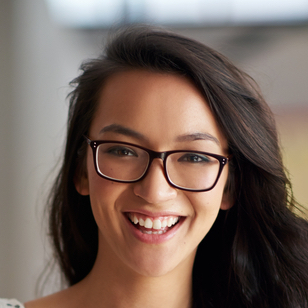 Amy King
Amy is an Account Manager at Talkdesk. When she's not busy at work, she enjoys cooking, browsing bookstores and going on hikes around the Bay Area.
Source: https://www.talkdesk.com/blog/looking-beyond-metrics-customer-satisfaction
Publish Date: August 25, 2016 5:00 AM
---


Recently, two large airline carriers experienced major system outages that resulted in the delay or cancellation of thousands of flights. With millions of stranded travelers seeking resolutions, each company's customer service line wait times surged, resulting in even greater customer frustration.
For companies of all sizes, technology systems can sometimes malfunction and interrupt or suspend day-to-day operations. A company's call center becomes the front line to respond to an influx of calls from customers in need. Here are five ways to help those customers when things go wrong:
1. Use Call Center Software Features to Reduce Wait Times
When a call center experiences a high volume of calls, the wait times can be painful for customers. Advanced call center software can help eliminate some of this pain by giving customers the option to receive a callback once an agent becomes available. This helps to minimize actual wait times and can also help to decrease call abandon rates when a company's service is down.
2. Validate Customers' Concerns
Every customer has a story – travelers may be anticipating a long-awaited vacation, an important business trip or a visit with family. Customer service professionals hear these stories on a daily basis, but a major influx of calls can mean many more personal stories than in an average work day. Personal brand strategist Raoul Davis says, "When a customer is unhappy, the most important thing is for them to know they were heard." Customer service representatives can help their clients to feel validated and potentially complete calls faster by first acknowledging the customer's concerns, even when calls are coming in at a much higher than usual volume.
3. Provide Clear Answers about the Problem
Help Scout reports that consumers say customer service agents fail to answer their questions 50% of the time. Especially in a time of high volume calls during a system outage, customer service teams can be prepared by having clear answers about what they can say – and can't say – about the issue. Customers are more likely to be more understanding about a major service disruption if they have some understanding of what caused it.
4. Be Clear about the Resolution
Customers who are upset over a major service disruption may ask for more than a company is willing to offer (ex: a full refund plus free flights for a year) or may just be unclear about what kind of resolution they are seeking. With an influx of calls, customer service teams can complete calls quickly by being clear and proactive in describing what the company is offering as a resolution to the problem, as well as what is outside of the realm of possibility.
Listening to the customer's issues first can help to soften the blow if the customer's request is more than the company can offer and may ultimately save time in the call overall. Customer service manager Jae Alexis Lee says, "If you don't understand the customer… and if you can't empathize with their feelings on the issue then they won't listen to you when you tell them no."
5. Have a Plan B
President John F. Kennedy once said, "The time to repair the roof is when the sun is shining." Planning in advance how to handle a major service disruption can make a world of difference during a crisis. In November 2015, Slack experienced a major system outage that disrupted service for their 1+ million daily users. Their team immediately took to Twitter to announce the outage and began responding, personally and individually, to tweets coming in about the issue. Having a Plan B to reach customers during a major system disruption allowed Slack to mobilize their team to personally address many of their customers on Twitter. Doing so even gained them some new followers: 3,300 new ones the day of the outage.
Your business can prepare for major system outages and subsequent high call volumes by having a clear plan of action, utilizing the tools available in the software and listening, validating, and providing clear responses to frustrated customers. Major service disruptions can occur for companies of all sizes, but preparing in advance can help you make the best of a difficult situation. In the process, you may even gain some new customers who appreciate the way you handled the crisis.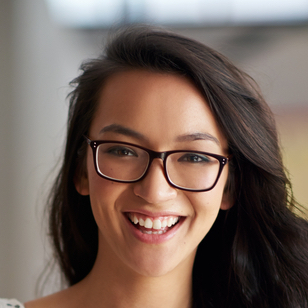 Amy King
Amy is an Account Manager at Talkdesk. When she's not busy at work, she enjoys cooking, browsing bookstores and going on hikes around the Bay Area.
Source: https://www.talkdesk.com/blog/5-ways-help-customers-major-outage
Publish Date: August 23, 2016 5:00 AM
---


Amazon.com started 20 years ago selling books online out of Jeff Bezos' garage. It is now valued at $250 billion, with its stock soaring 70% in the final nine months of 2015. While these facts are undeniably fascinating and enviable, the biggest attribute to their success is their incomparable customer service. According to USA Today, Amazon was the #1 company for customer service last year. So what are some lessons that every company can learn from this leading e-commerce conglomerate?
1. Alway Strive to be Better
The header on the Amazon job board website is a quote from Bezos: "It's our job every day to make every important aspect of the customer experience a little bit better."
Amazon clearly does this by catering to each aspect of the customer experience, from an easy to use website to achieving an 87% customer satisfaction rating. With more than 304 million active customer accounts worldwide, Amazon knows that they need to cater to their customers by creating services that are user-friendly and by addressing complaints quickly, compassionately and in favor of the customer.
2. Be Customer-Centric
"Early on, Bezos brought an empty chair into meetings and informed his top executives that they should consider that seat occupied by their customer, 'the most important person in the room,'" explains Kevin Balducci of Salesforce. "Throughout these meetings, a different weight was held on all decisions as the invisible but clear presence of the customer was always accounted for."
3. The Most Important Skill is Listening
So many times, company leadership gets caught up in numbers, trends, or even just staying afloat that they fail to hear the most important information that comes from their customers.
"As part of a training session each year, Jeff Bezos asks thousands of Amazon managers, including himself, to ­attend two days of call-center training," states Balducci. "The incentive here is for managers to immediately be placed in the mindset that Amazon's philosophy is about listening, and most importantly, understanding the customer. It's easy to listen to customers. However the first step of every employee must be to understand them and their needs in order to successfully better the organization."
4. Have an Unwavering Mission
Many companies lose focus. Not Amazon. In their 2008 SEC filing, Amazon described the vision of their business as to "relentlessly focus on customer experience…" Nearly a decade later, their vision remains largely the same – "to be Earth's most customer-centric company."
While Amazon evolves, expands and innovates, the bottom line is the same: a happy customer is a returning customer. While it may cost them hundreds of thousands of dollars as they test new strategies and products (like when they had to eat some of the cost for Amazon Prime free shipping), they learn from their mistakes without penalizing the customer for their choices.
5. Be Transparent
Turn on the 6 o'clock news and you're bound to hear about some political or corporate cover-up. However, back in 2009, Amazon made a huge blunder pertaining to unauthorized copies of classic books that they had sold. Without permission, they deleted these copies off users' Kindles and provided refunds to the buyer. But, who knew Amazon had access to delete consumer property without permission!?! What could have been a fiasco is now a distant memory because of Bezos' honesty. In a public posting he wrote, "This is an apology for the way we previously handled illegally sold copies of 1984 and other novels on Kindle. Our 'solution' to the problem was stupid, thoughtless, and painfully out of line with our principles."
Bezos' openness about the fiasco helped him regain the trust of the masses, and the rest is history.
Not sure where to start to apply these thoughts to your business? Here's a final tip from Bezos: "We've had three big ideas at Amazon that we've stuck with for 18 years, and they're the reason we're successful: Put the customer first. Invent. And be patient."
Source: https://www.talkdesk.com/blog/5-things-learn-from-amazon%E2%80%99s-customer-service
Publish Date: August 19, 2016 5:00 AM
---


There are some jobs that are just harder than others and call center agents have a difficult role to fill. On a daily basis, they have the challenge of calming frustrated and angry customers, often while lacking the tools and respect found in other job opportunities.
In yesterday's blog post, we gave tips #1-5 for helping your call center agents to succeed. Here are five more to ensure they get the motivation and help that they deserve.
1. Set Agents Up For Success
Few things aggravate a customer more than dealing with an agent who doesn't have the answers. With caller ID and contact history, your agents have access to the information they need before they even say, "How may I help you?" This eliminates uncomfortable calls and sets the agent (and customer) up for success (which also coincides with tips #1 and #8). It also gives the agent the power to handle the situation.
2. Take Time to Listen
"The foundation of strong employee morale is communication — that means collaboration, feedback and recognition," explains Morgan Norman, founder and CEO of WorkSimple, a social performance management platform. The call center agent is the one closest to the customer and who best understands the ins and outs of a product. Allowing agents to be heard validates the important role they fill for the business.
"I listened to everyone's opinions, and, without fail, they'd bring up things I hadn't thought of. More important, my team members knew that they were part of the process and that their voices mattered," states Kevin Plank, founder of Under Armour. "Employees are more motivated when they feel needed, appreciated, and valued."
3. Reduce Customer Frustration
We've all had those call center experiences when we've waited on the line for more than 20 minutes only to snap at the operator when they are finally available to take our call. Sometimes being on hold is inevitable, but advanced call center software features such as voicemail or queue callback can make that time more bearable for customers. When an agent is able to call the customer back, the customer is less likely to be upset at the wasted time being on hold; less angry customers equals less frazzled call center agents! Your agents will be more motivated to come to work when they know that they will have fewer difficult callers to deal with.
4. Provide Opportunities for Advancement
Many times call center job opportunities are for those just entering the job market. "There is a much higher turnover rate in routine, order-taking positions or in outbound telemarketing where burnout is high," found QATC, a quality assurance organization. "Turnover is lower in more specialized, higher level jobs and also lower in union environments."
Even small levels of advancement such as addressing VIP calls or managing team quality control can allow agents to feel valued and recognized for their work and potential.
5. Promote Teamwork
One of the most discouraging things in any workplace is when one employee isn't doing their share. Custom call center agent statuses can bring much-needed visibility for agents by allowing them to share their availabilities with fellow teammates. This transparency fosters teamwork and a better work environment overall.
Many times, employees spend more time in the workplace than even at home, so it only makes sense to create the best work experience possible. Being heard, respected and equipped for success will benefit your agents, allowing them to be well-prepared with the willingness and ability to address every customer need.
Missed tips #1-5? Check out part one of this two-part series for more ways to motivate your call center agents.
Source: https://www.talkdesk.com/blog/10-tips-motivating-call-center-agents-part-2
Publish Date: August 17, 2016 5:00 AM
---


Every job has its ups and downs, and call center agents are no exception. In fact, Russell Huebsch reports in the Houston Chronicle that, "Across the entire industry, call centers replace 26 percent of their front-line agents annually… Actual turnover rates vary by sector within the industry and the classification of an employee may affect his expected attrition rate. For example, turnover for part-time employees hovers around 33 percent annually."
There are many reasons why employers should motivate call center agents to stay: it can be expensive acquiring new staff, there's the lag time involved to train just-hired employees, and there's the possible result of flailing company morale. Keeping your agents feeling valued can greatly benefit your business, while also ensuring customers can always reach a well-equipped, happy agent to help with their needs.
Here are some ways to keep your call center agents motivated:
1. Equip Them with the Right Tools
Leveraging easy-to-use tools that seamlessly fit into an agent's job allows them to focus on providing the best customer support possible. Instead of fumbling with various platforms to access pieces of information or using faulty software, your agents can work efficiently and successfully when they have the best tools at their fingertips. Beyond call center software, be sure to also provide your agents with the best headsets, computers and Internet connections.
2. Automate Data Entry
The best call center software automates many of the manual tasks agents must perform for every call. Similarly, syncing data with other customer service tools via call center integrations is another way to reduce redundancy for agents. These features help streamline agent workloads, allowing them be more efficient and better at their jobs.
3. Harness Agents' Strengths
Rather than having your agents deal with every issue that enters your call center, training agents to become an expert on a certain topic allows them to focus their energy and time on what they are individually best at. Advanced call routing then ensures calls are routed to the agent best equipped to handle each inquiry. If, for example, you have one employee who handles upset customers really well and another that crumbles under the criticism, the latter could focus instead on receiving orders while the former handles tier one requests.
4. Integrate Positive Acknowledgement
Everyone likes to be acknowledged when they are doing a good job. Using call center reporting, you can quickly and easily assess the performance of each agent. You can view how much time your agents are spending on calls and reward those who stand out for their performance and have positive customer reviews.
5. Lead By Example
A Gallup poll showed that "89% of employers believe that workers leave their company for more money" while in fact "75% of workers who voluntarily left their jobs did so because of their bosses and not the position itself."
This brings to mind the popular saying "people quit bosses, not jobs." How do the leaders in your corporation manage their teams and what is the culture of your company? The answers to those questions could be found in your employee turnover rate.
Happier call center agents create better customer experiences. Better yet, they create a workplace environment that everyone enjoys being a part of.
Need more inspiration? Be sure to check back for the next blog post in this series to learn tips #6-10 for motivating your call center agents.
Publish Date: August 16, 2016 5:00 AM
---

Creating company loyalty is obviously a top priority for any business. However, there are also those customers who rise to the top of the list for either how much they invest into your products and services or for their ability to influence and attract potential customers. These top clients deserve to be pampered and catered to for the immeasurable value they bring. Thanks to the advancement of call center technology, there are several ways that businesses can improve customer service and cater to VIP customers.
Creating a VIP List
First things first, how do you identify who is on your VIP list? While every customer is appreciated and respected, not everyone possesses the same potential for growth. Doug Fleener, an advisor on creating client-centered corporations, suggests, "One set of VIPs are customers who buy the most over a given time period. I like to measure spending over an 18-24 month period. This makes it easier to spot customers who are falling down or coming up the list. The number of VIP buyers you track depends on how big your business is."
What about those who aren't big spenders but have the power of influence? "These are either loyal advocates who bring in a large number of new customers, or someone in the community we benefit from being associated with," explains Fleener. "Examples include someone famous, a political mover and shaker, and well-known business people. Call this group your Community VIPs."
Routing your VIP Customers
Now that we have basic groundwork set, here's how you can cater to your top customers:
1. Create a VIP Phone Number
Creating a separate phone number for your VIPs to use when they need to reach your business fosters a white-glove, premium service environment. This number can connect to your most experienced or knowledgeable agents giving your best clients premium service for their more specific or complicated needs.
2. Use an Automatic Call Distributor (ACD)
If you would like your important customers to call into your main line, but still receive VIP service, an automatic call distributor can route specific phone numbers to specific agents or departments. This enables VIP customers to skip the regular waiting queue so they can be routed immediately to the most appropriate agent.
Building a Relationship
Monika Jansen of Groupon sites that, "20% of customers visit your business 10 times or more, representing nearly three fourths of all visits… Loyal customers are responsible for 80% of your total revenue, and over their lifetime, they spend 10 times more."
Pristine customer service is one of the building blocks to establishing a lasting relationship with your VIPs. To ensure agents are prepared for every VIP interaction, call center software can display each caller's name and contact history as soon as the call comes in. Advanced call center software with CRM or helpdesk integrations can help agents further personalize calls by allowing them to use screen pops to view the caller's complete contact history. They will be able to get up-to-date on a caller's previous calls, support requests, emails, chats, purchases and notes before even picking up the call. Who wouldn't love to hear, "Hi Mr./Ms. ___. I see that your product arrived three days ago. Are you happy with your order? How can I help you?"
Mega entrepreneur and Shark Tank resident Mark Cuban advises, "Make your product easier to buy than your competition, or you will find your customers buying from them, not you." This is especially true for your VIP customers. When they need to contact you, they will probably do it through your call center. What will they hear right after the phone rings?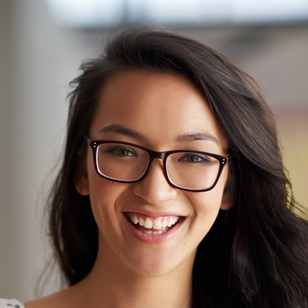 Amy King
Amy is an Account Manager at Talkdesk. When she's not busy at work, she enjoys cooking, browsing bookstores and going on hikes around the Bay Area.
Source: https://www.talkdesk.com/blog/handle-vips-in-the-call-center
Publish Date: August 12, 2016 5:00 AM
---


Let's face it: no one likes to hear negative feedback. It immediately makes you want to shut down the conversation, exit the environment you're in and drown your sorrows in an extra large iced mocha with a gargantuan chocolate chip cookie on the side. Unfortunately, life isn't that easy. Negative feedback from customers isn't always what you want to hear, but sometimes it's what you need to progress in the industry, revise your product and improve your customer service. Here are four ways to learn from negative comments.
1. Feedback is a Good Thing
We would all like to think that our products are on point or our services never hit a glitch, but that is rarely the case. If something isn't working right in your company, you need to know. In fact, Help Scout sites that a typical business hears from only 4% of its dissatisfied customers. This means that 96% say nothing. Furthermore, 91% of customers who weren't satisfied with their service don't return. It costs 6 to 7 times more to acquire a new customer than to maintain a current one, so listening to those 4% who are less than satisfied will save you countless dollars.
2. Make the Change
One of the biggest marketing faux pas in history is when Coke felt threatened by Pepsi in the 1980's and introduced New Coke. En masse, faithful Coke fans poured the "improved" beverage down the drain and protests made headlines throughout the country. What could have irreparably harmed the company became a huge benefit. They admitted they were wrong, apologized to their fans, and became bigger than ever. Listening and showing their willingness to change saved the company.
"Every day, companies solicit feedback from customers, yet only a few translate that feedback into meaning. An even smaller fraction of companies actually take action or close the loop with the customer, to let them know their voice was heard," says business consultant Whitney Wood. "If you handle it right, the dialog between you and your customers can become the lifeline of your business. To establish and maintain a healthy flow, customer feedback must result in change your customers can see. Change is the most powerful currency to reward vocal and consultative customers."
3. Data Tracking
If one person complains about something they didn't like about your product, so be it. If you are getting multiple complaints, then that should be a red flag for your company. Tracking complaints is an important indicator of current trends, future marketing strategies, and direction for product development. (Just look at McDonald's and their new push for healthier food options such as cage free eggs and apple slices in Happy Meals.)
Your call center agents are on the front lines interacting with customers daily and are therefore in the best position to share the voice of the customer. Providing them with tools to automatically log calls and their outcomes can be useful for gleaning insights into your company's performance. Call center software that provides powerful reporting and integrates with CRM and helpdesk applications can make this process surprisingly simple.
4. Listen to Your Employees
At the end of every episode of the TV show Undercover Boss, the CEO always meets with his or her fellow executives to share what he or she has learned. Inevitably, they always gain an immense amount of insight that they otherwise would not have from just working alongside their employees. The same goes for customer complaints; employees who are answering those negative calls have heard it all and additionally have a good sense of the company's image and PR. More than likely, they have some great ideas on how to solve a variety of the problems presented. Who knows what you might learn?
If you put in the effort, negative customer feedback is an opportunity to listen and grow. Not learning from those comments could be detrimental. As customer service pro Kristin Smaby explains, "When customers share their story, they're not just sharing pain points. They're actually teaching you how to make your product, service and business better."
Source: https://www.talkdesk.com/blog/learn-from-negative-feedback
Publish Date: August 10, 2016 5:00 AM
---

Self-service customer support has been a major part of the recent transformation of the company-customer relationship. The modern customer expects a personalized experience when they reach out to businesses. This not only means that they want companies to know their account details, it also means that they want companies to be available on the channel that is most convenient to them at any given time.
For this reason, many forward-thinking businesses are investing in omnichannel customer service strategies. The beauty of omnichannel is that companies can choose which channels they think will best meet their customers' needs. Self-service is a common support channel found in omnichannel strategies for a variety of reasons.
The go-to self-service channel is the company website. Self-service can take many forms. For B2C companies, FAQ sections may suffice. Other businesses may invest in developing a Knowledge Base. Another route that might be more appropriate for B2B companies would be a self-service portal.
In this post we'll explore the benefits and challenges of self-service customer support from both the company and customer perspective.
The Company Perspective
For any service channel to be effective, it must have buy-in from the business end. Here are a few of the considerations companies may have before investing in self-service:
Benefits
1. Reduces costs of maintaining a contact center
There are very few instances in which self-service acts as a standalone customer support offering. In general, it is used in conjunction with other customer support channels. Implementing self-service eases the ticket burden of other channels because it enables customers to resolve their issues on their own.
The beauty of self-service portals is that they do not require a team of trained agents. Once they are established, they simply need to be maintained. This means that companies need fewer agents to provide the same quality of service. That can represent significant savings.
2. Enables customer service representatives to specialize
Self-service customer support is excellent at handling simple problems. This means that customers who have more complex problems reach out via different channels. Customer support agents can therefore invest more time and energy in helping the customers who have more advanced needs.
Challenges
1. Requires regular updates
The purpose of self-service is to provide quick and easy answers. Those who seek out these answers are likely to be annoyed if there is missing or incorrect information in the database. This means that self-service interfaces must be regularly updated. Companies must invest in hiring a team to do these updates.
2. Lacks a personal touch
For many consumers, customer support is their main interaction with companies after the sale is made. For this reason, customer service has become a loyalty battleground, with each company trying to outserve the others. When customers leverage self-service, it is not as easy to "wow" them. The best strategy is effortlessness and that may not lead to the same positive word-of-mouth that delight does.
The Customer Perspective
For any channel strategy to work, it must be supported and used by customers. Self-service has its share of upsides and downside that companies should weigh before implementing it.
Benefits
1. Easy-to-use
Self-service is inherently user-friendly because it eliminates the middleman. It allows customers to find and consume information at their own pace. It can be great for explanations that require huge amounts of text or extensive images.
2. Always available
Since self-service offerings don't require staff (other than for maintenance, as mentioned above), they are accessible at any time. This gives customers the ability to engage with support at any time that suits them.
Challenges
1. Frustrating
Poorly implemented self-service customer support can be tremendously irritating. If not done well, self-service portals may be difficult to navigate or even provide the wrong answers. They may be full of confusing language or dead ends. Worst of all, frustration from customers may mount if they feel they do not have other options for handling their problems.
The choice to implement a self-service policy is significant in the life of your business. If done correctly, it can be a great step towards embracing omnichannel service and meeting the demands of the always-connected consumer.
Source: https://www.talkdesk.com/blog/4-benefits-3-challenges-self-service-customer-support
Publish Date: August 9, 2016 5:00 AM
---

Every good business leader knows that poor customer service is to be avoided. It is in the best interest of every company to treat their customers well. After all, it's the customers who ultimately have power in the relationship. Customer loyalty, customer satisfaction and customer retention are the underpinnings of success.
Many companies think about customer service from the business perspective. They analyze customer service metrics and try to extrapolate learnings. They work with their customer service representatives on effective customer interaction techniques, holding training and coaching sessions. These examinations are important, but they only tell half the story.
The other half of customer service is the customer. What do they think when they interact with your company? How do they feel about your brand? Most importantly, what do they communicate about your business and to whom?
What is the result of poor customer service?
From a business perspective, poor customer service often leads to churn and loss of revenue. It may also lead to negative brand portrayals. In some cases, poor customer service can lead to the failure of a business as a whole.
What is the customer perspective on poor service?
Customers have varying reactions to poor customer service interactions. The prevailing emotion tends to be frustration. A poor interaction generally means that the customer's inquiry was not answered. The customer's needs weren't met, so it is natural for them to feel disappointed and angry.
What is absolutely imperative to remember is that:
In the minds of your customers, your service = your brand.
When a customer has a poor customer service experience, they don't just think, "This company's customer service is bad." They extrapolate and think, "This company is bad." Your service offering is one and the same with your entire brand.
Unhappy customers spread negative word of mouth
Customers who feel they have been wronged by your company tend to convey that information to others. This can lead to a very serious problem:
One bad customer service experience leads to…

An overall negative view of the brand, which turns customers into…

Brand detractors who…

Discourage new customers.
One bad experience can spiral into the loss of more than just one customer. This is especially true in the age of social media. A customer that has reason to be upset can broadcast that information to millions of people with the click of a button.
Three statistics on the cost of poor customer service
Here are the hard numbers of what poor customer service can cost your brand:
59% of Americans would try a new brand for a better service experience.
For every customer who complains about your service, 26 others remain silent.
Information about a bad customer service interaction reaches twice as many people as praise for a good experience.
Check out more stats in Help Scout's Ebook on customer service facts.
The bottom line is that poor customer service can have a ripple effect on your brand because it directly impacts your customers' view of your company as a whole. No matter how great your product is, if your support doesn't cut it, you will lose customers.
Invest in building a thoughtful customer service strategy. It all starts with business tools. Have you evaluated your contact center solution lately?
Source: https://www.talkdesk.com/blog/what-poor-customer-service-says-about-your-business/
Publish Date: August 8, 2016 5:00 AM
---

Much has been said recently about the impact of bots on modern life. What was once science fiction is quickly becoming a reality in our day-to-day lives. As a proud Palo Alto resident, I am personally impacted by Google's self-driving cars almost every day. ("Stop taunting me with your perfect driving! I see you smiling and hands-free in the driver's seat.")
One of the places bots are likely to make a big splash is customer service. For better or worse, the bot has made its debut but what effect will bots have on call center jobs?
To answer this question, we need to take a few steps back and examine the history of innovations in customer service.
Stone Age Service
Until recently, the relationship between companies and their customers has been unidirectional, with businesses claiming almost all of the power. There were a limited number of ways to get in contact with companies, and if the response was not what the customer wanted, there was little recourse. Customers either did not have or were not aware of other choices.
The Customer Service Revolution
A number of factors have contributed to a complete rethinking of the customer-company relationship.
1. The rise of channels
What used to be strictly in-person and by phone service now takes place across channels including SMS, chat, email, video and social.
2. The world wide web
The Internet has empowered consumers to seek information on companies and their competitors. Consumers are no longer trapped with certain brands and those brands can no longer control the information consumers receive.
3. Social media
Social media is everyone's microphone. Modern customers have the ability to share their opinions with millions of strangers with the click of a button.
The new customer-company relationship is a complete 180 from what it had been. It's a bidirectional and multichannel relationship with customers holding most of the power. Customer expectations are rising, and companies are scrambling to keep up.
Call Center Outsourcing
Sprinkled throughout all of these changes has been a move to outsource customer service labor. Many call center jobs have been moved to other countries, particularly India and the Philippines. Although call center outsourcing has by no means touched every company or every industry, it has certainly caused a seismic shift in the location and nature of call center jobs.
Until bots came along, call center outsourcing was one of the major cost-saving measures companies were taking. Outsourcing has also been controversial because some see it as a way for call center jobs to be "lost" to other countries. On the consumer end, there has been some backlash in cases where call center agents are not able to adequately understand their inquiries due to cultural or linguistic misunderstandings.
An Omnichannel Approach
As the customer-company relationship has changed, businesses have had to adapt (and in many cases develop) customer service strategies. One of the newest innovations in this arena is the omnichannel approach.
Omnichannel customer service strategies attempt to meet customers on their level by delivering service to customers on their preferred channel, whether that's phone, in-person, email, SMS, video, self-service, live chat or anything else. At Talkdesk, we think about omnichannel service on the emotion-urgency axis. Every individual customer service inquiry requires a specific response based upon the emotion and urgency of the situation.
The purpose of an omnichannel approach is to foster customer loyalty by making the customer experience more effortless. Since consumers have taken control of their interactions with companies, businesses are adjusting their approach by trying to be there exactly when customers need them.
Enter: Bots
Bots are just the most recent in a long line of customer service transformations. Customer service chatbots are now being introduced into contact centers around the world. They can interact with customers on chat and SMS, handle basic inquiries and prep information for agents before they speak to the customer.
So what IS the impact of bots on call center jobs?
Bots are still a relatively new technology, so nothing is for sure. For the sake of speculation, let's explore some of the possible outcomes of this new technology:
1. Bots replace humans completely
For many, this is the worst case scenario; all human call center jobs are replaced by robot jobs. Of course, this isn't realistic. At this stage, we do not have AI that can adequately address all customer needs, regardless of channel. Robots simply do not have the capacity to empathize and so many customers reach out simply for empathy.
2. Bots will eliminate a significant amount of call center jobs
This one is a yes and no situation. Call center jobs may be relatively safe from bots. The advantage of phone support is that it's human. Callers with emotional, urgent requests can reach out and talk to someone! As to contact center jobs, bots may spell doom for many text-based customer service representatives.
3. Bots will force humans into more specialized roles
As bot technology progresses, customer service bots will be able to perform more and more tasks. This will mean that they can take over many jobs, including in the call center. In order to compete, humans will have to learn to do more specialized tasks that cannot be performed by AI. This would be a great improvement for the customer as it would mean that representatives are more knowledgeable, but it would also likely contribute to a loss of call center jobs as a whole.
4. Bots will not have any effect on call center jobs
It's possible that chatbots will be a fad. Perhaps the public will respond so negatively to the idea that it won't be sustainable for companies to utilize them and no call center jobs will be lost. This is relatively unlikely to happen simply because of the cost-saving aspect of bots. There are many menial tasks that can be completed cheaper and more efficiently by robots.
The implications of chatbots are far reaching. They have the potential to transform the provision of customer service as we know it. What will be the effect of bots on call center jobs? Only time will tell.
Improve your customer service provision now without having to involve chatbots with a demo of Talkdesk cloud-based call center software.
Source: https://www.talkdesk.com/blog/effect-bots-call-center-jobs/
Publish Date: August 4, 2016 5:00 AM
---

To be competitive in today's oversaturated marketplace is to make a commitment to being customer-centric. The companies that invest in creating excellent customer experiences ultimately differentiate themselves from competitors and succeed in the long term.
There are many aspects to effectively executing a customer experience strategy. In this week's Customer Experience Weekly, we'll be exploring customer service metrics. How can businesses measure their success and make data-driven decisions for the future? We've scoured the web looking for answers.
Here's what we found:
Choosing the Right Customer Service Metrics Requires Alignment to Your Brand
Kate Leggett || Forrester
Customer service quality cannot be measured by a single metric. It must be determined by an individually selected set of metrics. The choice of these metrics is dependent upon your company's specific value proposition.
Understanding Customer Service Metrics: The Numbers that Matter Most
Len Markidan || GrooveHQ
This mammoth blog post puts customer satisfaction front and center. It provides a few ways to measure customer satisfaction and then outlines secondary customer service metrics. These include average handle time, replies per ticket and average first reply time.
Do You Know Your Customer Effort Score?
Lara Ponomareff || CEB Blogs
One of the newest ways to measure the value of your customer service is how much effort customers have to exert to get answers to their inquiries. Customer Effort Scores (CES) are derived from direct, one-question surveys asking customers to rate how much effort they put into the interaction.
11 Customer Service Mertics that Really Matter To Your Business via @grexit #smallbusinesstip https://t.co/mMOQ21rlHD

— JolitaSocial (@jolitasocial) July 27, 2016
Introducing Talkdesk Predictive Customer Analytics: Customer Sentiment Score (CSS)
Ernest Wong || Talkdesk
Talkdesk introduced a new call center KPI: Customer Sentiment Score (CSS). CSS uses inputs from customers and agents as well as other call center data such as wait time to calculate a sentiment score. The purpose of this metric is to help promote empathy within the call center.
15 Customer Service Metrics to Measure
Tricia Morris || Parature
There are many types of customer service metrics. In this post, quality, financial and operational metrics are reviewed. It is important to keep in mind the type of metrics your company measures to be sure that you are taking the right approach.
14 Key Performance Indicators (KPIs) to Measure Customer Service
Amanda Stillwagon || Small Business Trends
Enjoy a brief overview of the top 14 customer service metrics. This is a great primer on the subject. KPIs outlined include Net Promoter Score, customer retention and conversion rate.
Further reading:
25 Customer Service Metrics You Should Care About
Top 10 Key Performance Indicators for Customer Service: Part 1
5 Customer Experience Metrics Every Successful Company Should Track
We hope this post has given you some insight into customer service metrics. Take some time to review what systems you have in place to measure data and whether your numbers are hitting the correct marks. Customer-centricity is everything in today's market.
Source: https://www.talkdesk.com/blog/7-insights-customer-service-metrics
Publish Date: August 3, 2016 5:00 AM
---

Our latest infographic, "7 Tips to Getting Better Customer Service," went up today. It's full of valuable information on when and how to contact phone support to increase the odds that your call is quick, efficient and effective.
In honor of the worthwhile data contained in that infographic, we thought we'd review some of the most bogus "hacks" we've heard from our friends and family for receiving great customer support. There's a chance that these work… But we'd recommend sticking to the advice in the infographic.
1. Curse into the IVR
This is our personal favorite. Once upon a time, someone said that if you started swearing into the interactive voice response system, it would immediately connect you with an agent. This prompted a whole lot of people to start screaming obscenities into the receiver.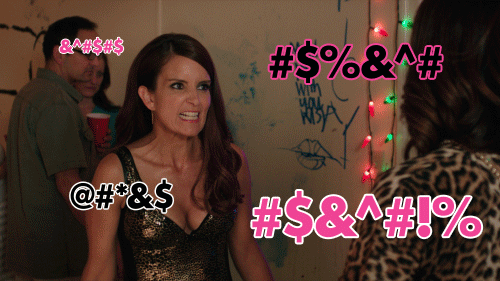 via GIPHY
Verdict: Never worked for us, we'd be lying if we didn't admit that it was a little fun.
2. Press the IVR prompt for "Sales"
Customer service call queues can be long. Who's got that kind of time? Salespeople answer quickly; they're looking to make a deal! Reach out to sales and they'll transfer you to customer service in no time.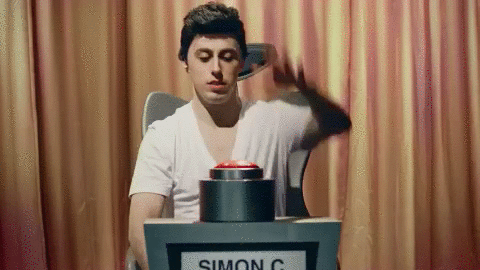 via WWW.YOUTUBE.COM
Verdict: This one can actually work, but it won't win you any friends in the Sales and Customer Service departments.
3. Use the customer service representative's name repeatedly
The idea here is to endear the agent to you and therefore get better service. Acknowledge that they are, in fact, a real human being with real feelings.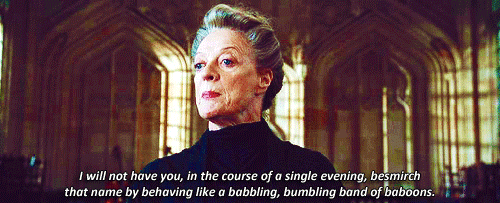 via IMGUR.COM
Verdict: This is a wonderful idea! But don't go overboard. The more times you say the customer service representative's name the closer you get to patronizing.
4. When in doubt, hang up and call back in
Getting frustrated with an agent? No problem. Just disconnect and hope you're connected with someone new. Sure, you'll have to re-enter the IVR and the call queue, but at least you'll have a chance of speaking to someone more sympathetic to your cause.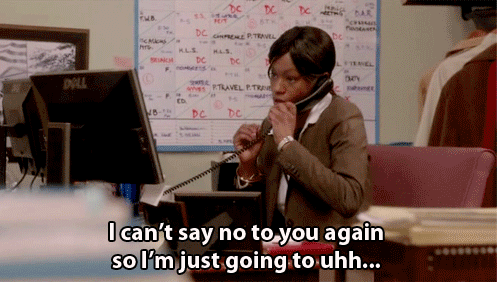 via WEDOITBETTA.TUMBLR.COM
Verdict: Know the size of the company's customer service department before doing this. The last thing you want is to find yourself on the line with the same person. You should also avoid advanced call centers; they have comprehensive caller histories and features like Intelligent Reconnect.
5. Ask for a manager the moment your call connects
You want answers and you want them now. Why should you have to speak to a call center agent? Go straight to the top by demanding to speak with a manager the moment someone answers the phone.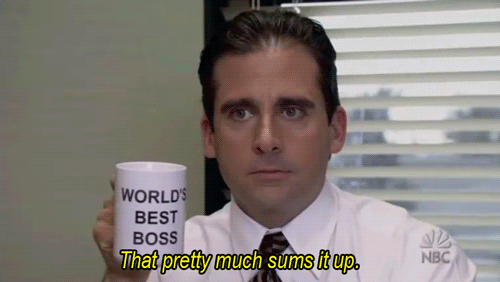 via WWW.REDDIT.COM
Verdict: The agent's job is to AVOID escalating you to management. If this trick is going to work, you'll need to provide a very solid reason for the request.
6. Start yelling
Make your voice heard by upping the decibels. This one is particularly satisfying if you really are irate with the company. Shout your request to the world and see what comes back.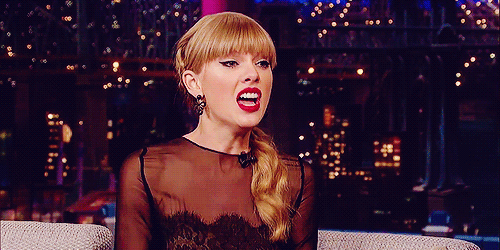 via WWW.ZIMBIO.COM
Verdict: Not very nice… Also not very effective. Who wants to help someone who's yelling at them?
7. Prepare a speech
Create a script and read it word-for-word. That way, you'll know that the call center agent is hearing exactly what you're trying to say.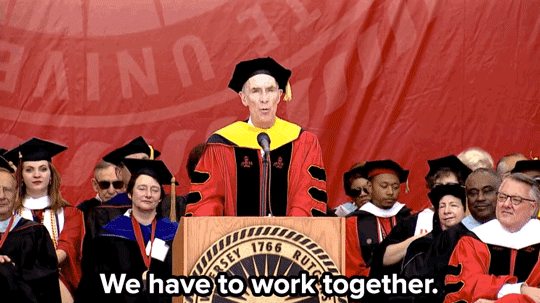 via MICDOTCOM.TUMBLR.COM
Verdict: Being prepared is never a bad thing, but the more you read from your script, the less likely the agent is to pay attention. Customer service is a conversation, not a soliloquy.
Sadly, none of these customer service "hacks" will get you the service that you want. Happily, we've created an infographic that will!
Check out "7 Tips to Getting Better Customer Service."
Publish Date: August 2, 2016 5:00 AM
---

There are a lot of things that make Talkdesk great. If you're a regular reader of our blog, you'll know that we're constantly expanding our offering with innovative new features and enhanced functionality. You might also recall that we offer deep integrations with leading business tools to ensure your call center works in tandem with existing setups. In fact, we currently offer more than 25 integrations, more than any other cloud-based call center software in the industry.
Having all of these integrations means we get to work with a lot of great companies. Today, we're happy to announce the next step in our relationship with an industry leader…
Introducing: Talkdesk for Salesforce
Since the beginning, Talkdesk has offered a strong integration with Salesforce, providing a CTI Widget, customizable automations and more. Our relationship with Salesforce was further strengthened in October 2015, when Salesforce Ventures led a $21M Series A round for Talkdesk.
The launch of Talkdesk for Salesforce today represents a significant milestone in both the development of our product and our partnership with Salesforce. This new app provides Salesforce users with an even deeper integration that allows them to better support customers and drive more revenue entirely from within the Salesforce platform.
Why We Created Talkdesk for Salesforce
At Talkdesk, we believe in simplifying communication. Whether it's with prospects or customers, we know that having personalized, real-time conversations is key to building lasting relationships. One of our primary reasons for building the initial Talkdesk Salesforce Integration was to provide Salesforce users with the ability to seamlessly communicate via voice from within Salesforce. This continues to be a driving force behind today's Talkdesk for Salesforce.
In today's integrated world, the value of a unified workspace has become increasingly apparent. No one wants to learn another tool or keep yet another tab open in their web browser. In order for businesses to reach their goals with efficiency, the tools they use must provide a cohesive experience. This is true whether you're an administrator, supervisor or agent.
What makes Talkdesk for Salesforce unique is that it can be configured, maintained and used all from within the Salesforce environment. While our previous Salesforce integration provided native access to a CTI Widget for agents, Talkdesk for Salesforce aims to bring every party involved into the fold. We've expanded and built upon existing foundations to create a truly all-encompassing call center application. This means a more seamless experience for admins, supervisors and agents.
The Talkdesk for Salesforce Experience
The first thing anyone will notice when installing Talkdesk for Salesforce is how simple it is. We provide a quick, three-step setup right inside Salesforce where admins can set up Talkdesk for Salesforce, enable/disable Talkdesk automations and add Talkdesk users. We even provide individual permission sets for the three different Talkdesk roles so users can get started instantly.
When designing the call center supervisor experience, we wanted to ensure that supervisors would have easy access to the tools they need for success. This means providing access to Talkdesk Live real-time call monitoring, 15+ historical call reports and more from within Salesforce. We store all of your call data in Salesforce so it's easy to correlate your call center's performance with revenue, cases closed and more.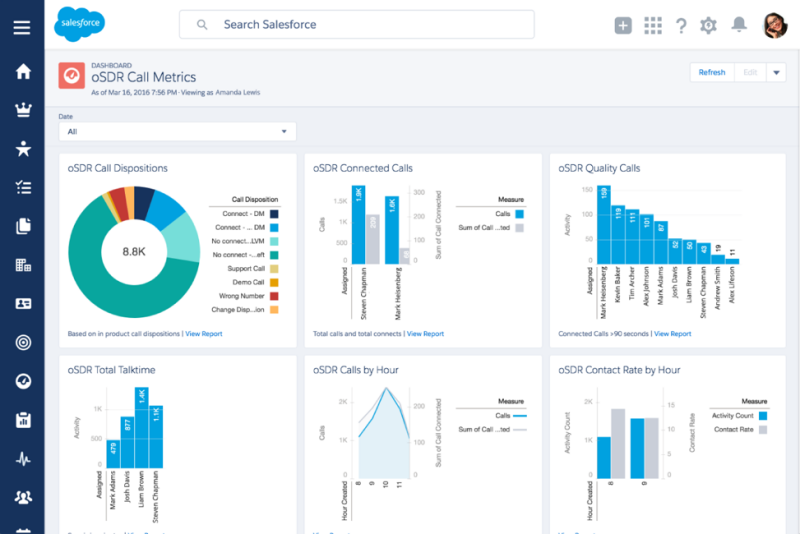 We haven't forgotten about the agents! With Talkdesk for Salesforce, call center agents can leverage our sleek, newly redesigned CTI Widget inside Salesforce. The intuitive interface makes it a breeze to dial and receive phone calls. Agents can also save time and increase efficiency with an endless array of Talkdesk's customizable automations. There's something for everyone in Talkdesk for Salesforce.
How to Get Talkdesk for Salesforce
Beginning today, prospective Talkdesk customers can install Talkdesk for Salesforce from the Salesforce AppExchange. There, you can find screenshots of the app, the product video, package details and a FAQ. We highly recommend reading this FAQ as it covers topics such as technical requirements, fees and more.
We're sure current Talkdesk customers using our existing Talkdesk Salesforce Integration have some questions, too, so we've prepared an additional FAQ just for you. Head on over there to learn more about migrating to Talkdesk for Salesforce.
The development and launch of Talkdesk for Salesforce has truly been a company-wide effort here at Talkdesk. From Engineering to Customer Success, every team has played a part in getting this app ready for you. We're confident that you'll be able to see exactly what makes Talkdesk the world's leading cloud-based call center software when you install Talkdesk for Salesforce.
Source: https://www.talkdesk.com/blog/introducing-talkdesk-for-salesforce
Publish Date: August 1, 2016 5:00 AM
Page: 1 | 2 | 3 | 4 | 5 | 6 | 7 | 8 | 9 | 10 | 11 | 12 | 13 | 14 | 15 | 16 | 17