Talkdesk - ContactCenterWorld.com Blog Page 9
Page: 1 | 2 | 3 | 4 | 5 | 6 | 7 | 8 | 9 | 10 | 11 | 12 | 13 | 14 | 15 | 16 | 17


We are officially releasing our newest integration, Talkdesk for Intercom, today. Intercom joins the long list of 25+ Talkdesk integrations.
For those who don't know, Intercom is a communication platform that allows businesses to better engage with their customers. In addition to offering a live chat solution, Intercom also provides marketing email automation, in-app communication tools and more.
We're proud to say that we've been fans and users of Intercom for over a year now. Several teams at Talkdesk, from Marketing to Sales to Support, interact with the platform on a daily basis. That's why we're so excited to launch Talkdesk for Intercom! This integration will add more dimension and depth to Intercom customer records by incorporating rich call data.
Here's everything you need to know about Talkdesk for Intercom.
What is Talkdesk for Intercom?
Talkdesk for Intercom is a call center integration designed to expand communication options beyond email and chat for Intercom users. Once the integration is configured, Talkdesk automatically syncs all Intercom contacts, messages and notes. This two-way data synchronization ensures your customer records are current at all times and eliminates the hassle of having to input data in two separate locations.
Talkdesk for Intercom makes it easy for agents to provide the kind of personalized phone experiences that drive customer satisfaction and loyalty. As soon as a call is received in Talkdesk, agents will be able to click on the caller's name to pull up his/her comprehensive contact record, complete with Intercom data.
Agents will also be able to work from one centralized location while taking customer calls with Talkdesk for Intercom. It's easy to create contacts, notes and new conversations directly from Talkdesk. Agents can also benefit from dozens of time-saving automations. These automations are triggered by a variety of call center events and complete many of the repetitive tasks agents perform for every call. With Talkdesk for Intercom, there is no need for agents to switch between multiple applications during a call.
What's the difference between the new Talkdesk for Intercom and the previous Talkdesk Intercom Integration?
Our previous Intercom integration was only available to select customers in a closed beta and imposed a limit on the number of Intercom contacts an account could sync with Talkdesk. With Talkdesk for Intercom, we've expanded upon the functionality of the original integration by removing the contact sync limit. The new integration is now available for all Talkdesk customers.
Why should I integrate Talkdesk and Intercom?
At Talkdesk, we believe that integrating your call center software with your business tools is key to providing a great experience for both agents and customers. That's why we offer 25+ integrations!
As avid users of Intercom ourselves, we've found Talkdesk for Intercom to be particularly helpful for doing these three things:
1. Reducing average handle time
One of Talkdesk for Intercom's most beneficial features is its automations. Triggered by Talkdesk events you define, these automations eliminate the time-consuming events that agents must complete for every call. For example, you can create an automation that automatically logs all incoming calls in Intercom. This would ensure that agents can get through after call work as quickly as possible since they they won't need to spend time entering call data.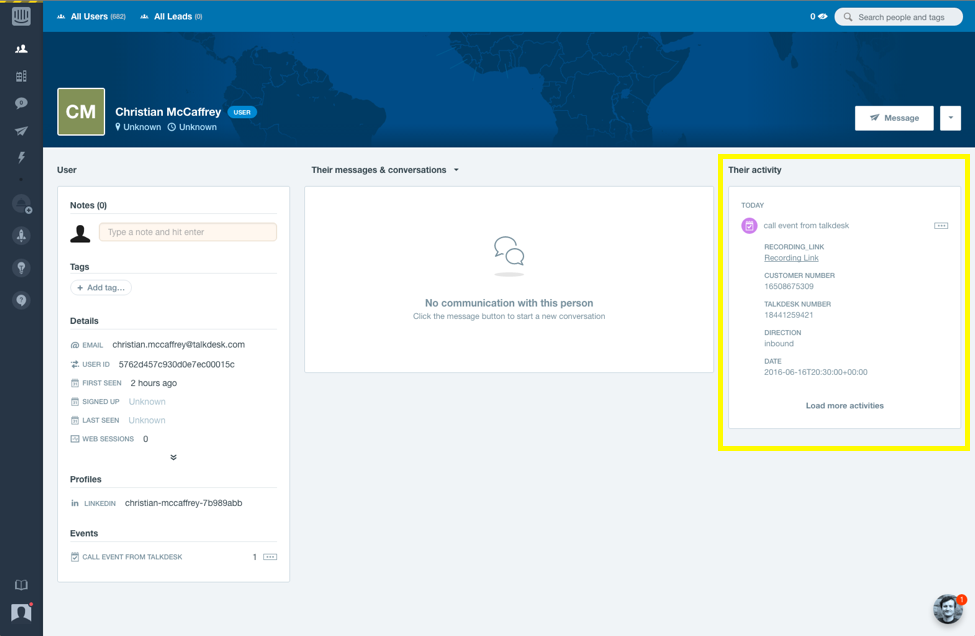 2. Keeping teams current
Numerous teams at Talkdesk use Intercom to communicate with and learn more about users. With Talkdesk for Intercom, detailed call data is automatically added to Intercom records. This makes it easy for teams to view complete contact history and also helps inform the team's engagement strategy with particular customers.
3. Streamlining agent workflow
Talkdesk for Intercom provides a streamlined communication workflow for agents who need to engage with customers through multiple channels. With Talkdesk's click-to-call feature, it's easy to escalate a chat session in Intercom to a phone call in Talkdesk. After the call is over, agents can follow up if necessary by starting a new Intercom conversation directly inside Talkdesk. There's no need to move between applications multiple times throughout the call.
How can I get Talkdesk for Intercom?
Talkdesk for Intercom is available now to all Talkdesk users from the "Integrations" admin tab inside Talkdesk. It only takes a few minutes to configure, so why not take it for a spin?
For more information about this integration, check out our Knowledge Base.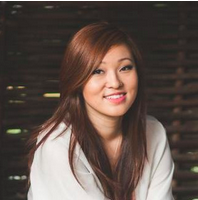 Tracy Gao
Tracy hails from Los Angeles and is a Talkdesk product marketer. She is an avid art lover and champagne enthusiast. When Tracy isn't hard at work, she enjoys traveling and feeding her relentless sweet tooth.
Source: https://www.talkdesk.com/blog/talkdesk-for-intercom
Publish Date: June 22, 2016 5:00 AM
---

Top of the Tuesday to you, readers! Welcome back to your weekly roundup. Talkdesk's Customer Experience Weekly (CXW) brings together the best information and insights from around the web on subjects related to CX.
Each week, we dive deep into a particular aspect of customer experience. This week, we thought we'd round up a few roundups. It's a Russian doll-style Customer Experience Weekly, and we're loving the lists inside lists inside lists.
Here's what we found:
40 Eye-Opening Customer Service Quotes
Forbes
There's no reason to reinvent the wheel when it comes to crafting an excellent customer experience. Take some advice from the greatest thinkers in the CX space. Here's our favorite quote:
In the world of Internet Customer Service, it's important to remember your competitor is only one mouse click away. – Doug Warner
22 SHOCKING Statistics on Customer Experience and Customer Service
Customer Guru
All data is powerful, but this list of stats packs a wallop. Here are our two favorite statistics:
According to consumers, customer service agents failed to answer their questions 50% of the time. (Harris Interactive)
95% of customers share bad experiences with others. While only 87% of customers share good experiences with others. (Zendesk)
Good list: 16 Top Customer Experience Takeaways from CRM Evolution | #cx #customerservice – https://t.co/NQ8xM5ZmLD

— Mike Hammons (@mikehammons) June 19, 2016
Customer Service Training Exercises To Turn Your Team Into Support All-Stars
Len Markin || GrooveHQ
It's one thing to talk the customer experience talk; it's quite another to walk the CX walk. Instilling a customer-centric culture requires training your team. This list goes through a few easy exercises for ensuring CX success.
The 26 Best Customer Service Books
Mat Patterson || Help Scout
The CXW is totally awesome, but it's only designed to get you thinking. When you want to really immerse yourself in customer experience wisdom, you have to hit the books. Take time every day to crack a book and educate yourself on prevailing schools of thought in your free time. Start with this reading list.
How else to end our CXW on lists than with a list?
We hope some of the information in our roundup piqued your interest!
CX can make a tremendous difference in the life of your business.
Meet us back here next week for more insights!
Source: https://www.talkdesk.com/blog/customer-experience-weekly-6
Publish Date: June 21, 2016 5:00 AM
---

Your call center agents play an important role in your organization;they serve as the voice of your business to your customers. Call center agents are charged with the task of keeping customers loyal during times of frustration, which is not an easy feat.
For this reason, it's important to make sure that your call center agents are fully prepared to take on the daily challenge of solving customer problems. We've put together 15 tips for training your call center agents so that they can hit the ground running:
1. Explain the importance of schedule adherence
Most new hires have little idea how schedule adherence impacts the call center. Make sure your agents are in the know by having someone from Workforce Management explain the impact that schedule adherence has on key performance indicators like service level.
2. Bring top-performing agents to training
Encourage your top agents to come to trainings and give practical tips on how to be a top performer. This will set the bar high for new hires and enhance their insight into how to effectively execute their job.
3. Teach agents call center etiquette excellence
Call center agents' overarching goal (apart from providing amazing service, of course) might be to increase sales, improve first call resolution or handle the customer's issue as quickly as possible. Whatever the goal, agents should know it and know how to achieve it.
Get the full list of 15 tips for training call center agents in our slideshow, 15 Tips for Training Call Center Agents.
Source: https://www.talkdesk.com/blog/15-tips-train-call-center-agents
Publish Date: June 16, 2016 5:00 AM
---
Conflict is unavoidable when running a business. It's during instances of customer conflict that a company's true colors come out. Businesses can become shining examples of excellent customer service or cautionary tales of customer churn.
We've compiled 12 conflict resolution tips for excellent customer service to help you resolve conflicts in their early stages before they impact your long-term relationship with your customers. Here are a few:
1. Allow your customers to talk and vent
Sometimes, your customers merely want an opportunity to express their frustration. Occasionally, they may say something that seems hurtful to the customer service representative. The best agents let customers vent and remain active listeners, offering genuine empathy and understanding to soothe the customer's anguish, without reacting defensively.
2. Show that you care
When a customer approaches your customer support team with a problem, they've probably already been through a whirlwind of emotions. Pacify your customer by being empathetic. Use a calm and soothing tone, and be sure to use vocabulary that reflects your empathy like, "I understand this must be very frustrating," or "I can imagine how that must feel."
3. Be neutral
Don't offer your opinion, agree or disagree with customers. Instead, offer empathetic support and work to solve their problems effectively. In the end, what your customer really wants is a solution to their problem, not a shoulder to cry on.
Get the full list of tips for resolving customer conflict in our slideshow, 12 Conflict Resolution Tips for Excellent Customer Service.
Source: https://www.talkdesk.com/blog/12-tips-resolve-conflict-customer-service
Publish Date: June 15, 2016 5:00 AM
---

Good to see you, customer experience innovator. We're glad to have you back at our weekly roundup. For you newbies, Talkdesk's Customer Experience Weekly series explores all things customer experience. For each post, we choose a topic related to CX to explore.
This week, we're looking into self-service.
Self-service is exactly what it sounds like: It's when customers help themselves, rather than engaging with a company representative. This can be used for traditional customer service situations, like resolving an issue, or as part of the overarching customer experience, such as using a self-checkout kiosk.
Self-service has become an important trend in the world of customer experience, as many companies begin to adopt policies and procedures designed to empower customers to help themselves.
Here are a few insights we found from around the web on self-service:
Self-Service Revolution Ignites the Customer Experience
Shep Hyken || Forbes
This post is a great primer on the concept of self-service. Customer experience guru Shep Hyken discusses the reasons that companies are moving away from simply offering phone support and are opting to begin giving customers ways to help themselves. He reviews the evolution of the FAQ and the power of leveraging YouTube to create tutorials.
6 Tips for Creating an AMAZING Self-Service Experience
Desk.com
The blog for one of the world's most powerful service solutions provides a few insights into self-service excellence. Most of these tips revolve around regularly updating your knowledge base. They also recommend staying on top of future questions customers may have, rather than just being reactive.
Man Versus Machine – The Self-Service Customer Service Revolution https://t.co/F0jZUJ9Ugp #customerservice

— Marketing Trends (@MarketingTrend4) May 29, 2016
The Problem with Self-Service
Colin Shaw || Beyond Philosophy
What's the problem with self-service? It's becoming increasingly important and, if done unsuccessfully, it can create trust issues. The key to overcoming this problem is consistency. A strong omnichannel customer experience provides the same, reliable message on every channel.
The Next Big Thing in Customer Experience: Self-Service Portals
Nicole Klemp || Appirio
Modern customers have high expectations when it comes to customer service. They want to interact with companies on their own terms, in real-time. In addition to investing in advanced contact center solutions, this shift has prompted companies to invest in self-service. But this involves more than just creating a FAQ page. Companies must leverage available technology to create the best possible self-service CX.
There are many more articles and insights out there on self-service. If this is a concept you think would be valuable to your business, get out there!
We'll see you back here next week for Customer Experience Weekly 6.
Source: https://www.talkdesk.com/blog/customer-experience-weekly-5
Publish Date: June 14, 2016 5:00 AM
---

Customer service has become personal. It's no longer enough just to answer a customer's questions. Today's customers want to be addressed as individuals. They want to receive a response from your company that is tailored to them.
Personalization has become mandatory. If your company doesn't provide it, a competitor will. Much of the "disruption" of the digital age is just simple rethinking of what it means to be a customer.
At Talkdesk, we are invested in enabling our users to provide personalized service to their customers. This is why our advanced call center software is jam-packed with customer-centric features and functionalities. But it's also why we decided that we needed to shift away from call center software and move to contact center software.
You can read a lot more about the specific aspects of our new offering, Talkdesk Omnichannel, in other posts. In this one, we'll be covering the philosophy behind the technology.
Customer service should live at the intersection of content and context.
Personalizing customer service means understanding the basics of a problem from the moment it begins. The two most important aspects of any customer issue are content and context. That is, the issue itself, and the environment in which it is occurring.
Here's an example:
Tracy is a longtime customer of A-Bank. She tries to deposit a check on her phone, but the funds do not appear in her account.
Content: Tracy's check is not depositing appropriately.
Context: Tracy trusts A-Bank and has a relationship with them. She needs the money from that check as soon as possible and is concerned that there may be an issue with her account.
Given the content and context of Tracy's problem, it follows that A-Bank needs to provide her with a real-time solution. She, reasonably, expects that when she reaches out, A-Bank will be able to quickly access her records and will treat her as suits a very loyal customer.
If, however, Tracy's only option is to reach out to A-Bank is through a non-real-time, non-personal channel such as email, she is going to be extremely unhappy. She may, rightly, feel that the response is tone deaf and does not appropriately acknowledge her pre-existing relationship with A-Bank. She may become a loud brand detractor until such time as her problem is solved, and then she may churn.
Another way to think about what we call the Content/ Context Axis is to frame the issue by urgency and emotion. These two factors take both content and context into account.
Here is Tracy's situation seen through the lens of urgency and emotion:
Urgency: Tracy needs immediate help because if there is a problem with her account, it could have a significant impact on her finances.
Emotion: Tracy has two emotions here. First, she likely feels frantic due to the urgency of the situation. Second, she probably feels entitled to a high level of service given her longstanding relationship with A-Bank.
When customer issues are seen on the Content/ Context Axis or through the lens of urgency/ emotion, companies are able to more appropriately tackle them. The first way this plays out is in how the customer service interaction itself goes.
In Tracy's case, the support agent that handles her problem should have comprehensive background information on her and treat her with compassion and respect. That's support training 101.
We suggest that companies take a step back from the agent-customer interaction itself to see the broader picture.
Different customer issues require different support channels.
Part and parcel of providing excellent support along the Content/ Context Axis is allowing customers to contact you in whatever way they see fit.
For Tracy, the best channel would likely be voice. She needs a real-time interaction with a human being. Video or in-person might also be good options, depending on what kind of experience she is looking for.
The point here is that you need to give customers the option to choose their experience. This is empowering for them and efficient for you. The more you can suit your support to individual needs, the better your team can be run.
Tracy's needs were urgent and emotion, but Brittany's may not be.
Here's what Brittany is going through:
Brittany is a new A-Bank customer. Her issue is that her credit card, for which she chose a custom image, has an image of three puppies when she had picked an image of four puppies.
Content: Her card has the wrong image.
Context: The card works properly, so she is able to use it to make purchases. She has limited experience with A-Bank.
Urgency: Not urgent. The card still works.
Emotion: Low emotion. She is a new customer, so it's likely that this issue was her own mistake, not A-Bank's.
Brittany's problem likely does not require direct contact with a human being. A simple FAQ on ordering credit cards would probably address her issue adequately. She can handle this problem herself and does not need to tie up agents or other support resources.
Sophisticated customer support at A-Bank would provide the answer for both Brittany and Tracy. The most optimal solution would be an omnichannel contact center that allows customers a variety of options for interacting with the company. A-Bank has more customers than Tracy and Brittany, and Tracy and Brittany may have different types of issues in the future, so it does not make sense for A-Bank to operate a single channel.
This is the logic that drove us to develop Talkdesk Omnichannel. It's no longer enough to only provide a specific type of support. We wanted to empower our users to provide a better customer experience.
That's what drives us. What drives you?
Source: https://www.talkdesk.com/blog/omnichannel-content-context
Publish Date: June 13, 2016 5:00 AM
---


It's been a few weeks since we announced Talkdesk Omnichannel. We're so happy to have expanded our product offering from call center software to contact center software, incorporating SMS and video channels. Of course, we'll always be partial to voice, but we felt it was time to expand our users' options for customer communication.
So why'd we do it?
Our Product Team certainly had other things to work on. From our predictive analytics, Customer Sentiment Score, to our latest integration, Talkdesk for Slack, the Product Team had their hands full.
Every new feature and functionality has it's place, but all of us at Talkdesk decided that an omnichannel contact center solution was too important to not be at the top of the list.
The need for omnichannel sprung from a simple fact…
Every customer interaction is unique.
Four years ago, Talkdesk set out to disrupt the stagnant $22B call center industry. It was, and is, an industry dominated by lumbering legacy giants, tied down with old technology and on-premise solutions.
We were founded on the idea that customer service should be personalized and real time. We wanted to provide forward-thinking businesses with an easy-to-use cloud-based call center software solution that would allow them to better serve their customers.
We've reached and exceeded that goal. Our software is industry-leading and award-winning, and it's only getting better. Our Product Team is producing upgrades and new features at an unrivaled pace.
But we decided that it was time to think outside of the call center.
The phone is the go-to customer service solution. The right software is easy-to-deploy, intuitive and powerful enough to form the basis of an excellent customer experience. There's good reason to have faith in the phone.
Yet, the phone is not a silver bullet. Different customers have different needs. Different situations require different responses. The best service is personalized not only by comprehensive customer information, but by the very channel where it takes place.
An omnichannel contact center solution allows businesses to meet customers on their level, wherever that is. The shy customer can reach out via text, the irate customer via voice and the customer seeking sympathy via video.
How do we determine what's the most appropriate channel? It's all about the Content/ Context Axis. Wondering what that is? Check back to our blog for more on this foundational customer service concept.
Source: https://www.talkdesk.com/blog/why-we-invested-omnichannel-solution
Publish Date: June 10, 2016 5:00 AM
---

Being a call center agent is a unique experience. From the call queues to the adamant repeat callers, it's hard to sum up exactly what it's like to man the phones. But… we thought we'd try anyway.
Here are ten things only call center agents will understand:
1.You've "Worked from Home" in Six Different States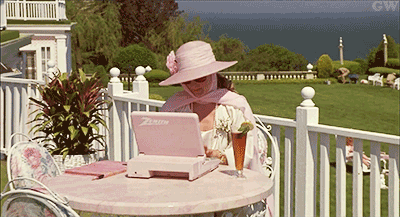 Cloud-based call center software is a beautiful thing.
2. You Survived Holiday Season '14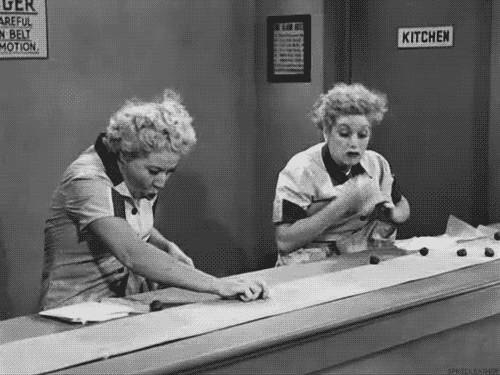 Busy doesn't even begin to describe the holidays at your call center.
3. You Know How to Say "Please Hold While I Connect You With Another Agent" in 5 Languages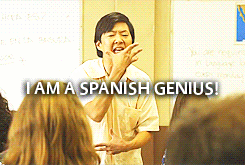 Maybe it's time to update that IVR, bruh.
4. Being Hung Up On Doesn't Bother You Anymore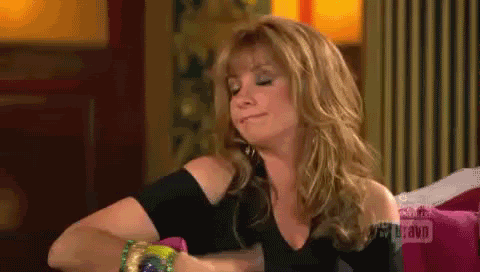 It could've been a dropped call, right? Right!?
5. You Have a Love/Hate Relationship With Customers Who Ask For You By Name

This could go either way….
6. You Obsessively Try to Beat Your "Average Time to Answer" Score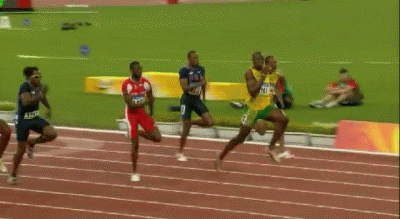 Call center gamification is real. And you're winning.
7. Headset Hair is the Only Hairstyle You Know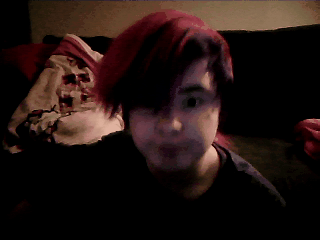 At least you're rockin' a sweet headset.
8. You Wish "Being Berated by a Customer" Was an Agent Status Option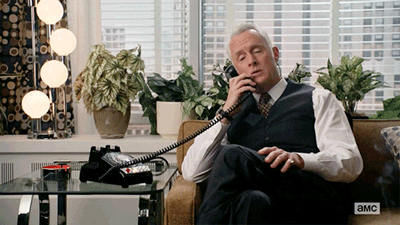 What? Me? I never deal with angry callers.
9. Your Hours Are the Same Count Dracula's

London never sleeps. Well, they do, but it's not at the same time as Toronto.
10. You Drop the Mic Headset Every Time You Receive a 5 on the CSAT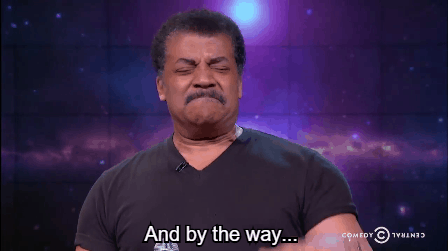 Level up. Start aiming for a perfect Customer Sentiment Score.
Taking calls all day isn't easy. We salute you, call center agent. Customer service wouldn't be the same without all of your hard work. Why not treat yourself to an advanced cloud-based call center solution? You've earned it.
Source: https://www.talkdesk.com/blog/10-things-only-call-center-agents-understand
Publish Date: June 9, 2016 5:00 AM
---

What is a call center designed for if not talking on the phone? Whether you're an inbound agent or an outbound rep, the bulk of your job is speaking to strangers on the phone. Sure, there's after call work and other administrative tasks, but the most important thing you do all day is talk.
We all know how to talk. We do it every day, whether it's chatting with friends, texting our parents, emailing our boss or scolding those hooligan teenagers across the street.
In every situation and on every channel, there are different ways we express ourselves. This includes different vocabulary, mannerisms and tone. We make these changes intuitively.
But now that your livelihood depends on your telephone talking skills, it's time to move from what you intuitively think is right, to consciously making an effort to do things well.
Here are a few tips for having better telephone conversations:
1. Be prepared
Whether you are inbound or outbound, the last thing you want to do when you get someone on the line is start fumbling. As an outbound rep, it's your prerogative to be informed about the prospect you're reaching out to. After all, you called them! For inbound agents, the more information you have about the caller, the quicker you can resolve their issue.
2. Smile and sit up straight
Even though the person on the other end of the line can't see you, adopting welcoming and professional body language sends a signal to your brain to speak in that way. For this reason, it also makes sense for you to dress professionally and keep a clean desk, even if you're working from home. The more you put yourself in a serious, professional environment, the more it will be reflected in your conversations.
3. Enunciate
Face-to-face conversations involve speakers reading each other's body language. Unfortunately, on the phone, all of those cues are lost. This means that it is absolutely essential for you to speak clearly to ensure that the other party understands what you are saying. Don't put them in the embarrassing position of having to repeatedly ask for clarification. That will leave a bad taste in their mouth that will taint their view of your company.
4. Listen
Central to treating someone with respect is listening to what they have to say! If you are using a browser-based call center solution, there may be some temptation for you to click around. Likewise if you work in a busy environment, you may get distracted. Do everything you can to stay focused on the person on the other end of the line. That's the telephone version of maintaining consistent eye contact.
5. When in doubt, ask
Speaking to someone from a call center may sometimes feel like it's a handicap to communication. When you feel you're not connecting, use the most powerful tool in your toolbox: your words. Instead of guessing how the call is going and whether the other person is getting what they need out of the conversation, ask them directly!
Telephone conversations can be difficult, but they get easier with time. The longer you work at a call center, the more you learn to adapt to different situations and types of callers. Employ the above tips to help make your conversations more efficient and pleasant.
Source: https://www.talkdesk.com/blog/5-tips-conversation-call-center
Publish Date: June 8, 2016 5:00 AM
---


Welcome back to the roundup, readers! We've taken a few weeks off of the Customer Experience Weekly because we've been completely overwhelmed preparing for Opentalk 2016!
Opentalk is a celebration of all things customer experience. This year was our inaugural event and it was a doozy. Our amazing speakers covered a wide range of topics related to customer communication and experience.
So, for our first Customer Experience Weekly back after a little break, we thought we'd recap what was said at Opentalk 2016. Here's what we have for you:
Top 6 Takeaways from Opentalk 2016
Maya S. Horowitz || Talkdesk
Six major themes surfaced themselves at Opentalk. They were having empathy for your customers, leveraging metrics and segmentation, promoting a customer-centric culture, being careful in the use of language, and adopting an omnichannel approach. These ideas are central to the future of the customer experience, so it's crucial that modern businesses examine how they can relate to their CX strategies.
Customer expectations have changed dramatically as a result of on-demand @BryceMaddock #Opentalk2016

— Tony Lucas (@tonylucas) May 17, 2016
The Rise of the Customer-Centric Company
Maya S. Horowitz || Talkdesk
Narinder Singh sat down with Todd Enders of Salesforce and Bryce Maddock of TaskUs to discuss new developments in the field of customer experience. The world has changed; customer experience is now the key differentiating factor between businesses. The best companies are adapting to the new world of CX.
Your sales team rings a bell when they close a deal. What about when your CS team makes a customer happy? #Opentalk2016

— Jacqueline Burciaga (@jacquiburciaga) May 17, 2016
The 11 Most Memorable Quotes from Opentalk 2016
Maya S. Horowitz || Talkdesk
Opentalk was one full day of talking, networking and eating amazing gourmet food (while talking!). Much was said, but here's my favorite quote of the day: "Everything you do has to eventually lead back to the customer." Well said, Tien Tzuo, CEO and Founder of Zuora.
Full Coverage of Opentalk 2016
Maya S. Horowitz || Talkdesk
Check out our Opentalk 2016 content hub for more insights. 30 articles posted and counting!
"You can't deliver an exceptional customer experience if your agents don't have good tools to help them with." @davidwesten #opentalk2016

— REDSHIFT (@WeAreRedshift) May 17, 2016
We'll see you next week for a more standard Customer Experience Weekly! We'll get back to exploring general topics. We just couldn't resist sharing with you what we learned at Opentalk 2016!
Source: https://www.talkdesk.com/blog/customer-experience-weekly-4
Publish Date: June 7, 2016 5:00 AM
---

Businesses, like people, go through life stages. At every stage, there are new challenges and opportunities. One of the major turning points in the life of any successful company is scaling.
The challenges faced by companies that operate only locally are magnified, multiplied and added to when scaling comes into play. These challenges may include regulatory nuances (state to state or internationally), hiring choices and acquisition of customers in new areas.
Absolutely central to all expansion efforts are retention efforts. As a company grows, they must take care to not only acquire new customers, but to retain the rest of the customer base. This means that on top of all the legal and other hoops, expanding companies must place customer service at the heart of their strategy.
For many companies (growing and established), call center software forms the backbone of their customer support. This is because call centers enable companies to provide real-time, personalized support to customers.
When a business is small, their call center needs are minimal. They need a few agents, a bare minimum call center software and a workspace. But when the stakes are raised and the customer base is dispersed, problems can arise.
At this juncture, some businesses choose to outsource (or co-source).This solution gives them the freedom to concern themselves with other aspects of the business while another company handles their call center.
Although outsourcing can be a great solution to the problem of customer service at scale, it is not the only option.
Modern call center software solutions enable businesses to scale without being forced to outsource their call centers operations.
As call center software has moved to the cloud, many of the fetters of legacy solutions have been removed. With the new cordless call center solutions, call center operations can take place anywhere, at anytime within a single system.
Here are a few common problems faced by scaling companies that can alleviated by implementing cloud-based call center software:
1. There are not enough agents.
The number of employees in your call center will have to grow in proportion to the number of general employees. Although a cloud-based call center software solution cannot provide you with new hires, it can make the process of deploying their licenses simple. The advantage of cloud-based solutions is that they do not require you to call in to the call center software company in order to add new call center agents.
2. It's difficult to onboard new agents.
Lengthy onboarding of agents can decrease the efficiency of call center scaling. Cloud-based call center software is by nature more intuitive than a legacy system. But moreso than the UI, cloud-based call center software can come with features that enable call recording, monitoring and barging, so that new hires have the right guidance from day one.
3. The IVR and other settings need to be updated frequently.
Cloud-based call center software is versatile and customizable. Call center managers are empowered to make decisions based on the conditions in their call center. There is no need to reach out to the call center provider to adjust IVR and other settings.
4. Call center agents are needed at different times.
As you expand into different time zones, your support hours need to be adjusted accordingly. One answer to this issue is to outsource to a time zone in which customers live. Another is simply to implement a call center software solution that doesn't require agents to physically be in the office to take calls. Without being tied to a desk in a certain building, call center agents are free to work from home or on the go, which facilitates them working at odd hours.
5. Agents need to be able to field calls in different languages.
A variety of new skill sets may be needed to deal with new types of customer service requests. As with #1, hiring team members with certain skill sets is not a function of the call center software. However, once you have found the employees, advanced call center software can help you sort the agents into skills-based ring groups. This, coupled with your updated IVR settings, will ensure that callers get to the multi-talented, multilingual call center agent most suited to their needs.
6. Call center metrics must be tracked to ensure efficiency.
Smart businesses make data-driven decisions. As your company scales, it may be difficult to continue to keep your finger on the pulse of your call center. Cloud-based call center software enables businesses to track metrics in real-time from anywhere with an internet connection. This means that they are always in reach of the data that ensures their call center is being run effectively.
The moment a company starts to scale is a thrilling moment, but it is also a frightening one. With all of the challenges laid before management, there's no reason for customer service to be thrown on top of the pile. Give yourself some peace of mind by investing in a scalable, cloud-based call center solution.
Source: https://www.talkdesk.com/blog/scale-call-center-without-outsourcing
Publish Date: June 6, 2016 5:00 AM
---

This blog post is an Opentalk 2016 panel recap.
For more Opentalk content, check out Opentalk Full Coverage.
Speaker: Bonny Simi, President, JetBlue Ventures
JetBlue beginnings
In February 2000, JetBlue set out to "Bring humanity back to air travel." We started with only one flight: Buffalo to New York. Now we serve 96 cities in 18 countries and we're still growing. We've scaled from 200 to 20,000 crew members.
Scaling culture
Customer service and culture are one and the same. They scale together. Customer service is driven by the culture of the company, and the culture of the company is driven by who you hire.
Award-winning service
We have won a ton of awards of all different kinds, including 12 JP Powers awards and one more coming up. We don't tout the awards for the reasons that you think. How many people would buy a plane ticket because the company won an award? At the end of the day, that's not why customers buy your service.
We care about our awards because our crew members care. Pride is a driver of excellent service. When one person smiles, the others smile back. We are proud of the fact that we have a great product.
The art of great service
1. Trust
Crew members need to trust in their bosses and the direction of the company. Every new crew member gets started at the same orientation on the same day. CEO and senior officers teach culture for a full day.
2. Pride
If you're proud, you feel like you are part of something bigger. This is the greatest impact our awards have. If you know that you have a good product, pride will drive engagement.
3. Teamwork
At any customer service organization, the customer will interface with many different departments. Departments can become siloed unless they are wired for cooperation.
4. Intrinsic motivation
The number one thing that makes someone fit into our culture is intrinsic motivation. They have to be driven by more than just a paycheck. In our hiring process, we care less about education and more about volunteerism. We examine people's personality profiles and ask, "Is this someone who gets up on the right side of the bed just because?"
We pay close attention to the candidate's goals. We want to know that the person wants the job that we're hiring them for. If your employees feel that they fit into your culture and that they belong, guess what? You have less attrition.
The science of great service
Engaged crew members provide better service and receive higher customer satisfaction scores.
NPS®
We use NPS and we know how much each point is worth in dollar form. The human element is the biggest driver of NPS.
We have done a five-year longitudinal analysis of repurchases. We compared survey scores to purchases, specifically in the case of a bad flight.
Determining success
In the customer service world, you have to think about all channels if you want to find the voice of the customer. We're proud of NPS surveys, but we spend an enormous amount of time on emails and social as well. If you just use one measure, you may completely lose a segment of your customer base. We take an omnichannel approach and synthesize the feedback.
Actionable insights on all levels
Charts and graphs are great, but if they don't drive action, they don't really matter!
We focus on prioritization from executive leaders, accountability from department leaders and behavior from front-line leaders. The behavior piece can't come from above. Just because the supervisor is incented on great customer service, doesn't mean the front-line people will be.
What great service looks like
A little boy from the Bronx taking his first flight got to meet the pilot, Eric, and take a photo with him. The little boy was Black and was thrilled to see that Eric was too. For years, the boy would look at the picture and tell his mom that he wanted to be a pilot just like Eric when he grew up.
Ten years later, the boy's mom reached out to JetBlue's customer service and related the story of the Black pilot, Eric. Because of the interconnectedness of our team, the customer service representative was able to get a hold of Eric and tell him. Eric was so moved that he tracked down the now not-so-little boy.
Eric helped the boy get on the path to becoming a pilot. He is currently in a specialized high school with that goal.
The story is moving because pilots are often just expected to take people from place to place. They don't tend to interface with passengers.
Pilot Training Program
We created a program in which we give pilots feedback from their flights from the last sixty days. We have found that it can create an immediate behavior change. We show them their NPS scores and tweets about the flight. The exercise reinforces that communicating is important.
Culture
The culture of customer service is the differentiator now. Our culture is interwoven into everything we do. Probably the hardest thing in business, especially if you're a big business, is to change culture.
Miscellaneous insights
We require our business leaders to be out in the field, interacting with other crew members.
Direct customer feedback is amazingly powerful.
New software leads to happier, more engaged agents, who provide better customer service.
We treat business partners as crew members, to every extent possible. They even come to the orientation if they can.
For more Opentalk content, check out Opentalk Full Coverage.
About Opentalk
Opentalk is a forum on the future of customer experience and communication. It brings together forward-thinking business leaders to explore how technology can improve the customer experience by enhancing customer loyalty and happiness.
Source: https://www.talkdesk.com/blog/art-science-great-service-opentalk-2016
Publish Date: June 3, 2016 5:00 AM
---

This blog post is an Opentalk 2016 panel recap.
For more Opentalk content, check out Opentalk Full Coverage.
Moderator: Blaire Fernandez, Director of Customer Success, Talkdesk
Panelists: Nick Mehta, CEO, Gainsight
Tien Tzuo, CEO & Founder, Zuora
Modern customer success
TIEN: In today's economy, everything you need to do has to eventually lead back to the customer.
NICK: Success used to be seen as a cost center; it seemed better to invest in sales and marketing. That whole premise is wrong.
How can companies invest in their customers?
NICK: There are three types of investments: 1. Money: How much revenue do you invest in customer success? 2. Time: How much time do you set aside for analyzing and creating customer satisfaction? 3. Culture: What things do you do to celebrate your customers?
Celebrating customer success
TIEN: We track tangible customer objectives to create an effortless experience. We get their idea to implementation in hours versus month. We make it faster for them to close their books. We want to celebrate actionable things we've done for our customers.
NICK: When you get a new customer, what's the message you send to them? Pop the champagne, ring the gong, remind them that the journey has just started! Remember that while your company is celebrating, your customers have just started. This isn't the high point of their customer experience.
How customer success scales
TIEN: Once you get to be a large company, you look at the fundamental economics of customer success.
NICK: As you get bigger, you have to question whether things scale or not. A lot of companies use scaling as an excuse. I think you should do things that can't scale and do it as long as you can! Companies underestimate what they can do that won't scale.
CS Missteps
TIEN: It feels like every SaaS company has that moment where they look at customer success and churn and it doesn't look good. It could be a quarter where churn outstrips growth. At that point, you have to throw out the book. You have a core issue. You have to throw yourself at that issue. Don't allow yourself to get distant from what you do for customers.
Stories of going above and beyond for your customers
TIEN: One of our early customers found that our product didn't scale as they thought it would. We went all in to help them and they stuck with us. A few years later, we tried to get every single person in our global company to sign a card and participate in a video. Then we invited them to our userconf. This customer was really part of the family.
NICK: We made a cheesy video about our customer using footage from their website. That kind of thing doesn't cost that much, but it does take time. It's like when you have kids; the best gifts are the crappy ones that they put a lot of work in.
Meeting customers on their level
TIEN: Our expectations are changing. We expect companies to know a lot about us, adapt to our behavior, adjust to our needs. Customers should have one-on-one unique experiences. It's possible to create that, but you have to craft the technology to enable it.
NICK: CS starts out with an unsustainable proposition: "We're going to make everyone happy and we have no metrics for measuring it." Segmentation solves that problem. Different customers have different needs. They should be treated differently! Almost anything else is a better strategy than using the same approach for everyone.
Segmentation
TIEN: You have to segment; there's no doubt. But the nirvana is not segmentation. There's a fine set of things that companies should know about customers every time they talk. The point is to surface 8-10 things are important.
NICK: Segmentation seems like it's easy to do. It's a mix of many factors, both those that are externally visible such as demographics and then things like customer behavior and choices. You have to blend those two together to get the right curated experience for customer.
Language
TIEN: Companies should replace the word "customer," which is one-sided, with "relationship," which is more bi-directional.
NICK: Language matters a lot. One term that all of us use is "customer acquisition" and that's so antithetical to this new concept. You're not acquiring this new customer. They're not committed to you. You don't own them. The language we use lulls us into a false sense of security. The customer wants us to earn their business every day.
Miscellaneous Insights
TIEN: In dealing with competitors, from a customer standpoint, it becomes a customer segmentation exercise. Look at the market map. Which segments of this market play to my strengths where I can go deep? What are the competitor's segments? Which overlap?
NICK: Averages aren't useful. Microsegments are useful. Build a report card of which metrics matter. Without that, you are solving for something that's almost unsolvable.
For more Opentalk content, check out Opentalk Full Coverage.
About Opentalk
Opentalk is a forum on the future of customer experience and communication. It brings together forward-thinking business leaders to explore how technology can improve the customer experience by enhancing customer loyalty and happiness.
Source: https://www.talkdesk.com/blog/roi-investing-customers-opentalk-2016
Publish Date: June 2, 2016 5:00 AM
---

This blog post is an Opentalk 2016 panel recap.
For more Opentalk content, check out Opentalk Full Coverage.
Moderator: Gadi Shamia, Chief Operating Officer, Talkdesk
Panelists: John Mayhall, N. America Sales Solutions, LinkedIn
Josh Stein, Partner, DFJ
Jason Lemkin, Founder, SaaStr
Are we in a down market?
JOSH: There are some worrying macro things going on. At the end of the day, if you have a great idea, go for it. We're long-term oriented. There's still lots of money out there.
JASON: I've invested in 21 SaaS companies. Not a single one has seen a revenue deceleration because of a macro issue.
JOHN: I don't feel like we're in a down market, but the market is more uncertain, which is causing people to be more risk averse.
Addressing churn in early stage startups
JOSH: When a company is first growing, churn doesn't really seem to matter. It sneaks up on you. At $50-100 mil in revenue, then churn starts to matter.
JASON: The pain in customer satisfaction sneaks up on you. In the early days, churn doesn't matter. You don't even really see it. The best thing is to argue for more post-sale support and argue to allocate more sales resources there. Eventually all of your revenue comes from the base.
JOHN: Customer retention is important in itself, but it is also valuable because your customer base can lead to almost a second wave of acquisition. The early adopters at tech companies are very opportunistic. They help you write the playbook for essentially the early majority. The later adopters want to see case studies and to see that it really works.
Churn rate vs. NPS
JOSH: It can be tricky to use because things like churn can be lagging, especially if you're on an annual basis. I've become a fan of looking at B2B products in the way you would look at B2C products; that is, measuring smaller metrics like time in app and daily active users. Looking at the churn rate can be interesting because it has different meaning for different companies. For instance, a public company would be dead with a 2% churn rate, but at a startup, 2% would be pretty normal.
JOSH: NPS has been a real North Star for us and can be used as a good early indicator of churn.
JASON: I prefer to look at NPS scores more than churn rate. I think churn can be very confusing early on because if you sell to the wrong customers, you'll have high churn because you're losing customers you never should have had. I find that if you do it right, NPS predicts the future.
JOHN: Companies need to ask themselves what they consider a great NPS. They should set a benchmark and a timeline to achieve it. When you set a goal, then you can investigate where bad scores are coming from and drive clarity. Doing product research to validate where the problems are and then attacking those things one by one is a strategy we used a couple of years ago.
Scaling customer service
JOHN: LinkedIn customer service is a massive problem in scale. We have a hunter-farmer model of acquiring businesses then managing their success. When you scale, it's really tough to maintain consistency in relationships. We went over a massive reorganization because accounts were changing hands. Companies need to be mindful of consistency with customer relationships.
JOSH: This is the golden age of customer service in terms of the tools that are available to you.
JASON: The simple answer to great customer service is to hire as many customer success people as you can afford. Fight the urge to put extra money into sales; put it into success. Make sure your customers feel love. Even early stage, hire the extra person.
Landing the "whale customer"
JOSH: One mistake that we see early stage customers make is landing the whale customer too early. If you can't make them successful, you have to turn them away.
JASON: Venture capital is about maintaining (not accelerating) growth. Gives you the ability to say "no" to whale customers.
Miscellaneous insights
JOHN: At LinkedIn we all feel we own the NPS. The Product Marketing team does the research but, at the end of the day, we celebrate with them.
JOSH: Make your buyers look like geniuses.
JOHN: You should have more than one relationship with a customer company because 20-30% of decision makers turn over within a year.
JOSH: Young companies need to maintain constant momentum.
For more Opentalk content, check out Opentalk Full Coverage.
About Opentalk
Opentalk is a forum on the future of customer experience and communication. It brings together forward-thinking business leaders to explore how technology can improve the customer experience by enhancing customer loyalty and happiness.
Source: https://www.talkdesk.com/blog/customer-centric-companies-down-markets-opentalk-2016
Publish Date: June 1, 2016 5:00 AM
---

Our inaugural summit, Opentalk 2016, explored the of the future of customer experience. We went above and beyond to make this event interesting and valuable to all of the customer-centric business leaders in attendance. From our outstanding speaker list to our product announcements to our over-the-top attendee experience, we feel confident that we succeeded.
But the event would not have been complete if we had not taken the time to acknowledge Talkdesk's forward-thinking users. After all, how better to celebrate and examine the customer experience than to reward our best and brightest customers?
We are thrilled to announce the winners of Talkdesk's 2016 Customer Awards.
The Talkdesk Customer Awards celebrate our most forward-thinking customers for their advanced and innovative use of our real-time communication platform. These companies represent the best in customer-centric thinking by leveraging Talkdesk to meet the needs of their customers and prospects.
2016 is the first year that we are handing out Talkdesk Customer Awards. This means that this year's winners hold a special place in the heart of our company.
Customer Service Leader of the Year
Winner: Ting (a Tucows service)
The Customer Service Leader of the Year Award recognizes the customer who holds themselves to the highest bar when evaluating the success of their customer experience. Their devotion to service is reflected in their company values and in their use of business tools to promote positive customer interactions.
Ting, a part of the Tucows brand, delivers mobile phone service and fixed Internet access with outstanding customer support. They received this award because they are committed to creating seamless customer experiences. To this end, they have eliminated the use of IVR to help humanize their call center operations. They also have a dedicated ring group called "NPS" for proactive customer outreach. All of their efforts lead towards their ultimate goal of "making mobile make sense."
Customer Experience Innovator of the Year
Winner: Tuft & Needle
The Customer Experience Innovator of the Year Award goes to a company who has distinguished itself as an early adopter of progressive CX philosophies. It is a company that is rethinking customer relationships by developing operations around the promotion of a unified experience.
Tuft & Needle simplifies the process of buying a mattress by reducing the stress and the price of this important purchase. Tuft & Needle prides itself on the fact that every single employee is customer-facing. Customer-centricity is ingrained Tuft & Needle's employees from the start of the onboarding process in which all new hires, regardless of department, sit in on customer calls and visit mattress stores to identify customer pain points. Tuft & Needle prides itself on the fact that every single employee is customer-facing.
Most Customer-Centric Culture
Winner: DoorDash
The Most Customer-Centric Culture Award is given to the Talkdesk user that builds internal systems and processes that put the customer at the heart of every department. This company strives to foster an environment that promotes empathy for customer pain points in all team members.
DoorDash enables customers to purchase food from local merchants and have it delivered in less than 45 minutes. At DoorDash, CX is not just limited to the end customer. This company aims to deliver delightful experiences to the people along every step of the way – from customers to dashers to merchants. They empower team members with customer-centric business tools, like Talkdesk, to make the performance of their duties easier so that they can focus more on creating positive interactions.
Sales Leader of the Year
Winner: Rev
The Sales Leader of the Year Award goes to a company that leverages the power of Talkdesk's outbound calling function to achieve and exceed their business goals. This company strives to be best-in-class by analyzing best practices and utilizing metrics to drive growth.
Rev's proprietary technology platform is built to create a great work environment for transcriptionists, captioners, and translators so they can deliver clients ever increasing speed and quality. Rev uses Talkdesk's comprehensive reporting to analyze their outbound sales processes. They have used data to spot trends and adjust their strategies. Due to their relentless pursuit of outbound sales excellence, Rev has achieved some of the highest connect rates on the Talkdesk platform.
Partner of the Year
Winner: SpotHero
The Partner of the Year Award goes to a company that strives to make relationships at every level, from customers to employees to partners. They go out of their way to proactively contribute to the evolution of our offering so that it can better serve not only their needs, but the needs of like-minded Talkdesk users.
SpotHero is an on-demand parking app helping drivers find parking and reserve a spot up to 50% off with convenient garages, lots and valets. SpotHero has shown commitment to aiding and working closely with the Talkdesk team time and again. They hosted a joint webinar and were featured in a case study for the marketing team. They have given discount codes to Talkdesk employees using their product, as well as attendees of Opentalk 2016. Most significantly, SpotHero has been an active beta user of many of our newest product releases, including Talkdesk Live and Customer Sentiment Score.
Congratulations to the 2016 Winners of the Talkdesk Customer Awards! You are all an inspiration to customer-centric businesses everywhere. We are so glad to count you among our customer base.
Want to join the winner's circle?
Source: https://www.talkdesk.com/blog/talkdesk-customer-awards-2016
Publish Date: May 31, 2016 5:00 AM
Page: 1 | 2 | 3 | 4 | 5 | 6 | 7 | 8 | 9 | 10 | 11 | 12 | 13 | 14 | 15 | 16 | 17